It's a tried-and-true combo that never lets you down, but styling jeans and sneakers isn't always easy. There are many styles of jeans, and each of them has its own characteristics. We at Joy-pup have presented five fashion ideas for inspiration on how to pair jeans with different types of sneakers.
Bonus video The Spring/Summer 2024 Michael Kors Collection Runway Show
Cropped jeans and high-tops
This combination is a win-win. Cropped jeans and high-tops create a stylish and modern look. The high waist of cropped jeans flatters your figure and pairs well with high-top sneakers. For fall, you can jazz up your look with a brightly colored bag or an oversized blazer to balance out your outfit and add a touch of sophistication.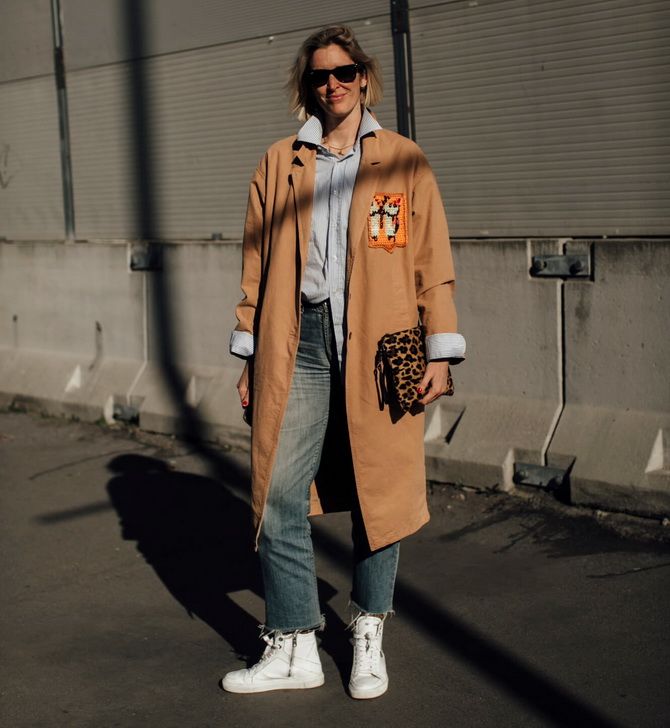 Wide-leg jeans and chunky sneakers
Sneakers with chunky soles will help balance out wide jeans. This is a simple and stylish combination that will highlight your style. To add extra extravagance to your look, choose sneakers with contrasting colors and details. For a retro look, try New Balance or Nike Air Max 90. Don't forget to add stylish accessories to complete your bold look.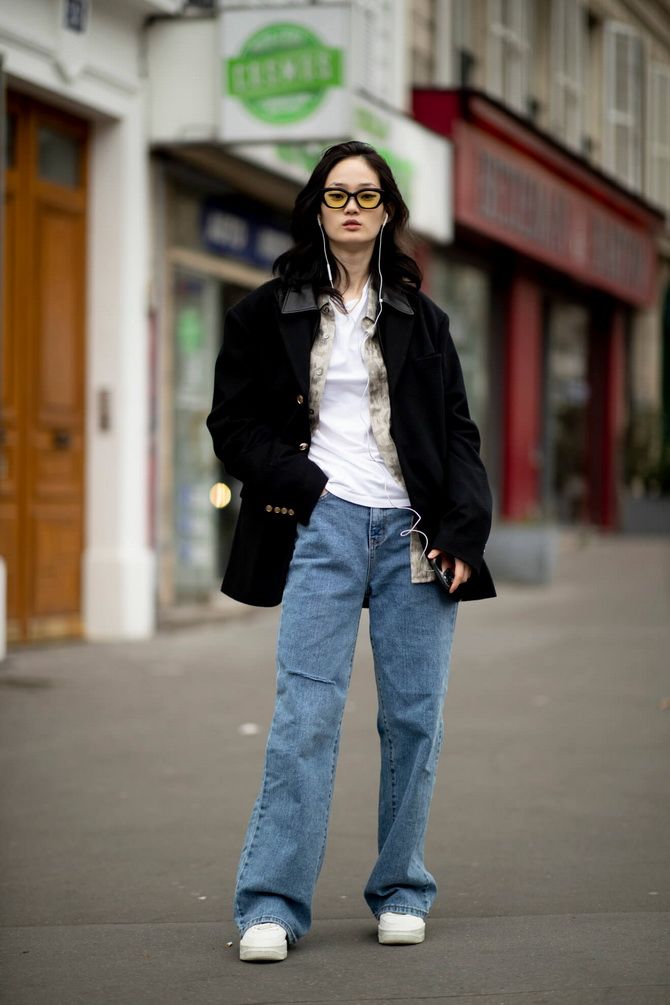 Baggy low-rise jeans and dad sneakers
If you're tempted to channel the noughties style, try a more sophisticated look with low-rise jeans and dad sneakers. You can pair them with something very casual like a fun tee or a statement jacket to tie the whole look together.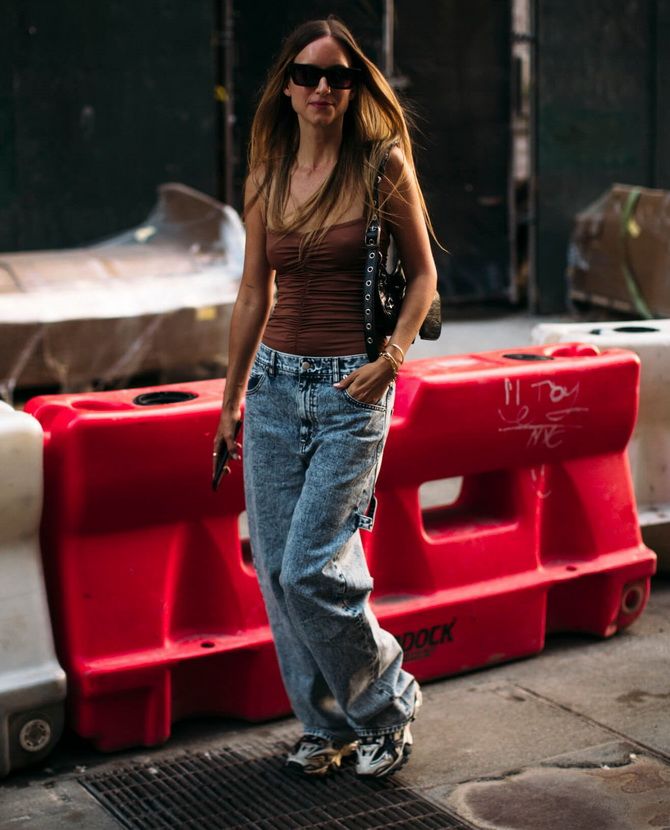 Flared jeans and sneakers
Flared jeans emphasize the thinnest part of the leg. This style goes well with most sneakers, be it sports models or sneakers. This combination creates a sporty yet stylish atmosphere.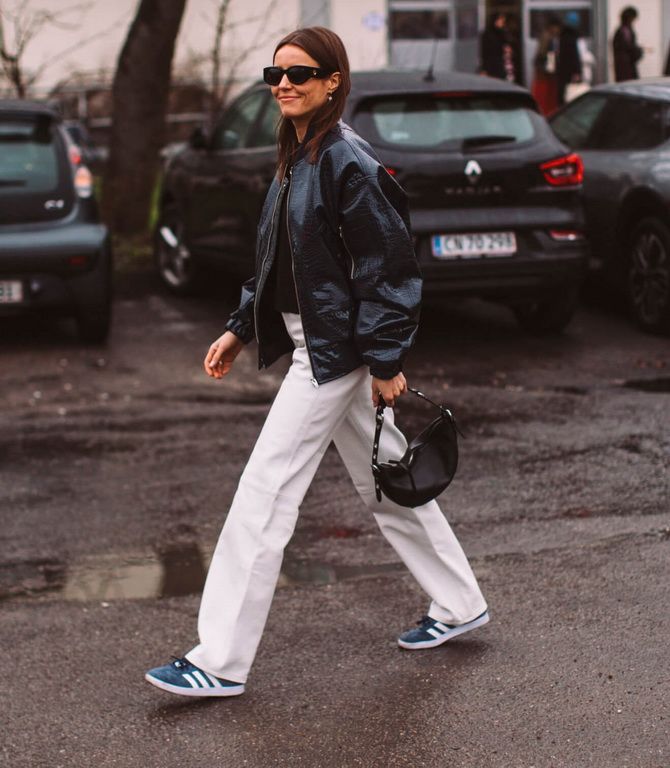 Roll-up jeans and colorful sneakers
If you don't like baggy jeans, choose straight-leg options and add cuffs. Pair them with a pair of sporty, colorful sneakers and throw on a smart coat to complete the look beautifully.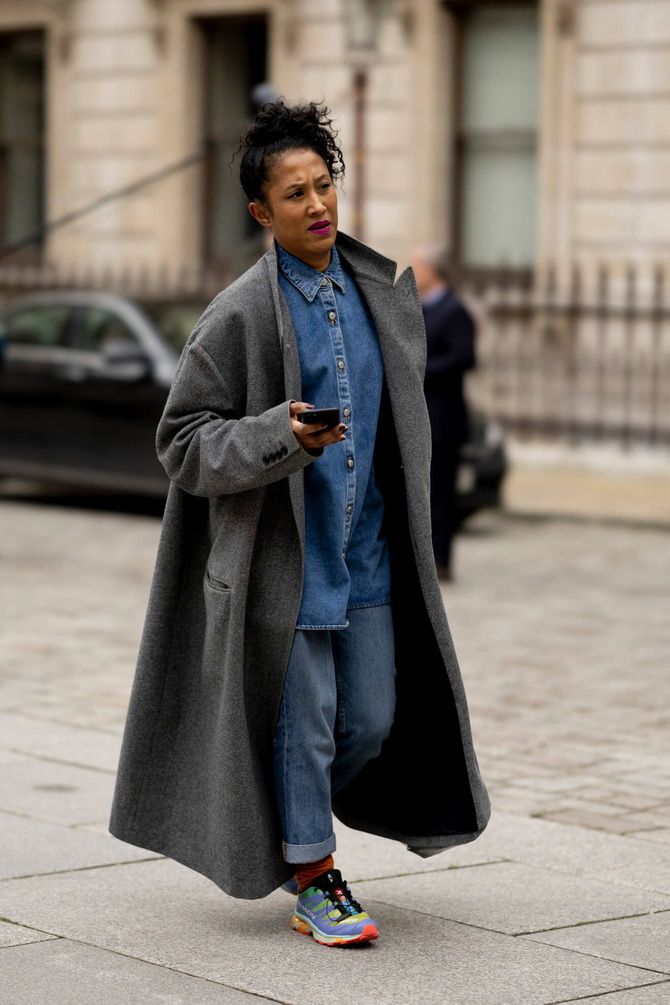 Similar articles / You may like this