Wearing see-through clothes without looking silly or weird can be a challenge. While see-through pieces can offer a lot of styling options, sometimes it can be tricky to get all the pieces together. We at Joy-pup show you how to wear this trend feeling confident and not too nude.
The nude trend is popular among celebrities. The most revealing outfits can mostly be seen on the red carpet.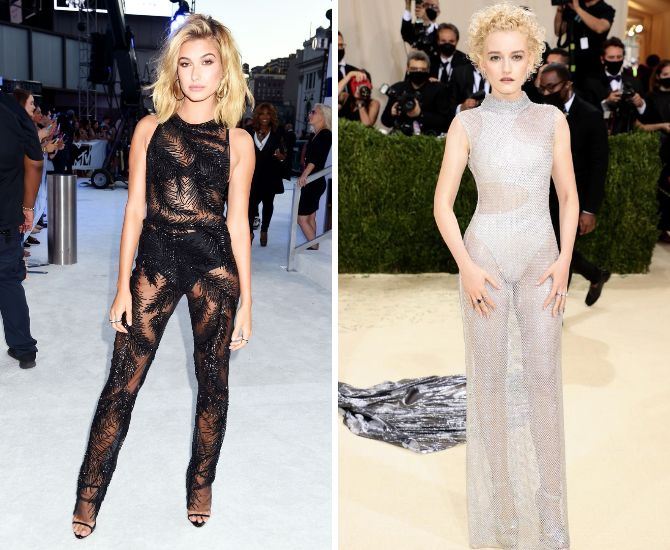 Expecting singer Rihanna promotes the idea that pregnancy is sexy. Bold pregnant girls in transparent outfits shocked and left their mark on fashion history.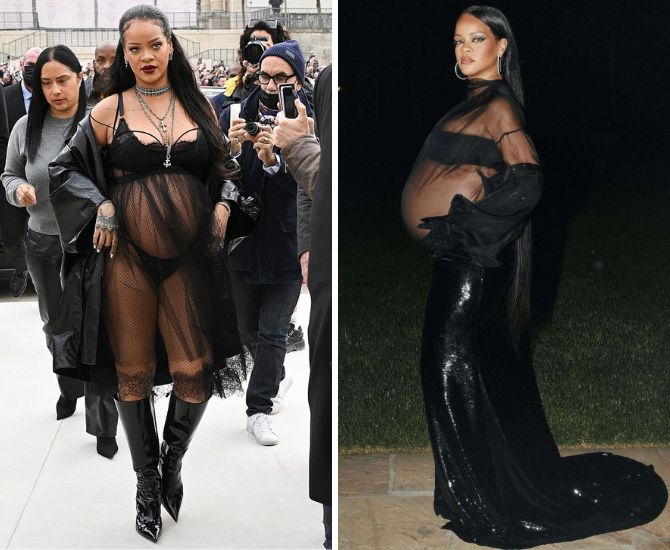 Basic rules for wearing transparent clothes
Each see-through garment requires separate undergarments: bodysuits, high-waisted briefs, bralettes, slip dresses, and neutral-colored skirts.
If lingerie is not a defining part of the look, wear beige or nude underwear. It will become the base layer for a transparent ensemble and an indispensable element of the wardrobe, which can be worn separately.
If you want to hide all the hints of underwear, wear a slip dress or a silk strappy dress under a sheer dress.
Do not wear see-through or see-through clothing to work or work events as they are perceived as inappropriate.
Transparent blouse
Underwear style clothes, especially those made of sheer fabrics, are incredibly romantic. Delicate sheer blouses that show off femininity can be easily worn as a daily piece, paired with a pair of jeans or paired with a maxi skirt for a more sophisticated look.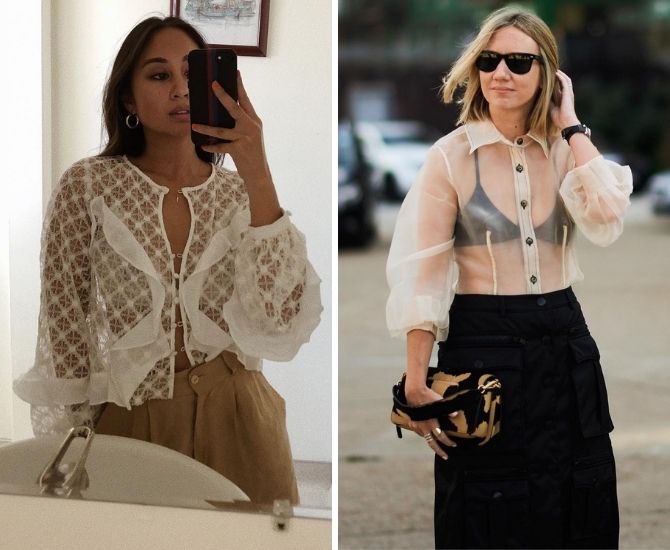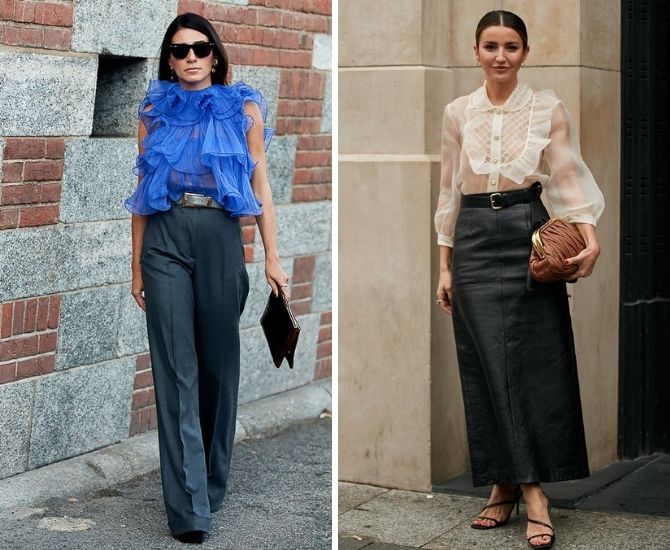 The organza blouse has a very interesting visual effect. It keeps its shape well and is often used to give the effect of volume, for example: fashionable puffed sleeves, flounces, ruffles, decorative details. To get rid of the festive look for everyday wear, combine it with jeans, a leather skirt, shorts, tweed trousers.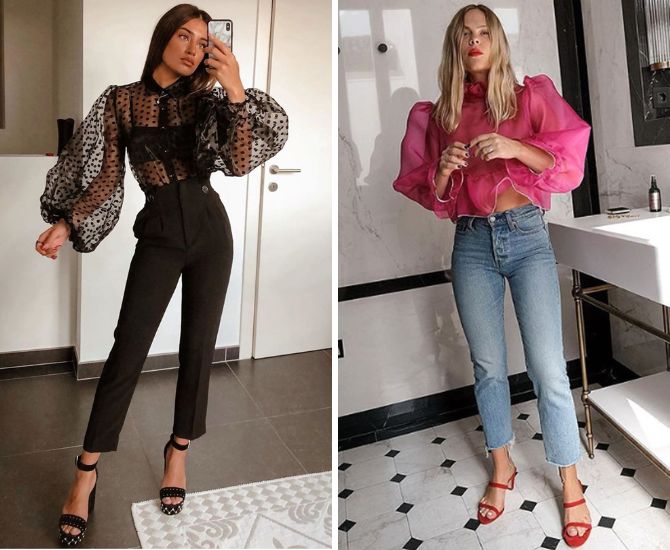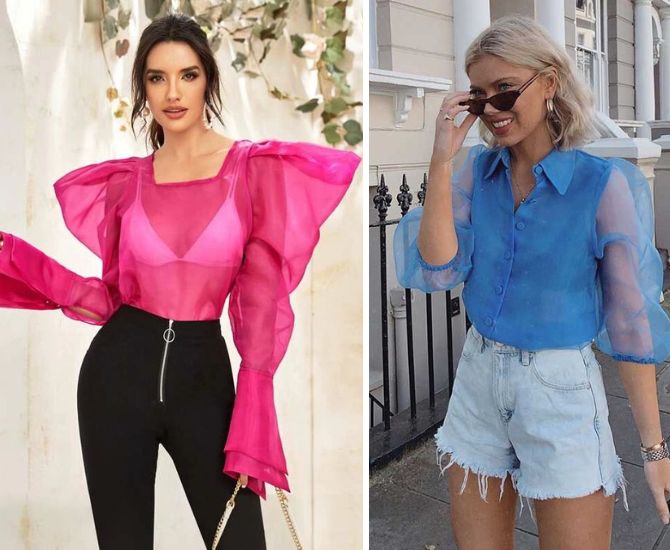 Transparent dress
Sheer dresses are absolutely versatile in the sense that they can be easily worn as a daytime ensemble or instantly turned into an evening option, depending on how you style them. Complete the look with elegant classic jewelry. With a sheer dress, wear lingerie in the color of the outfit or a contrasting shade, nude bodysuit.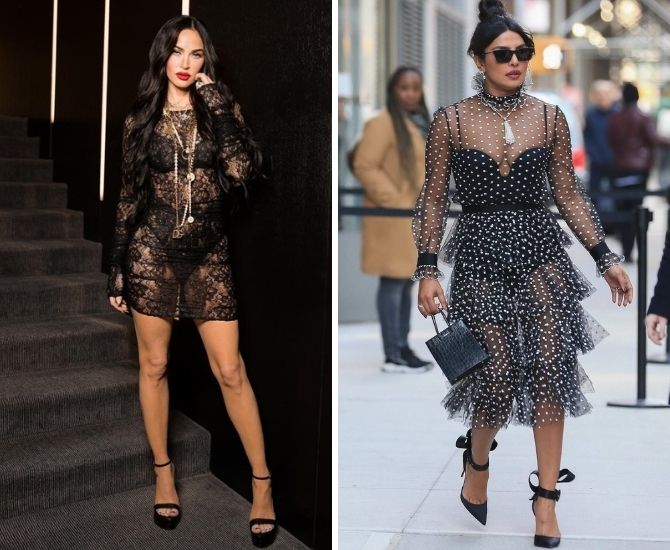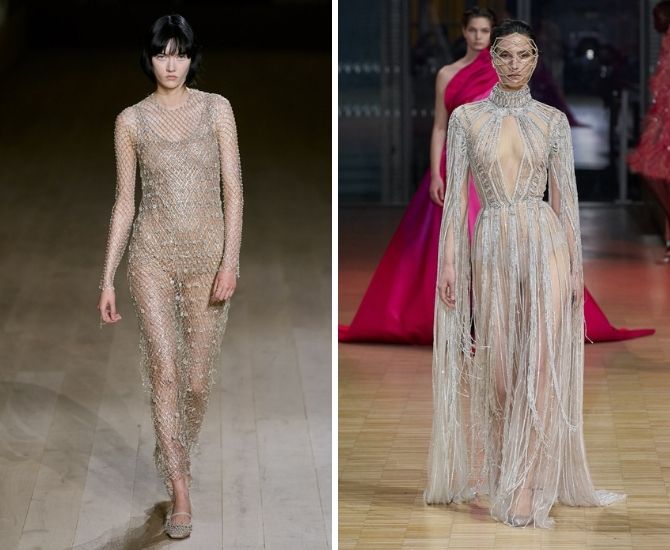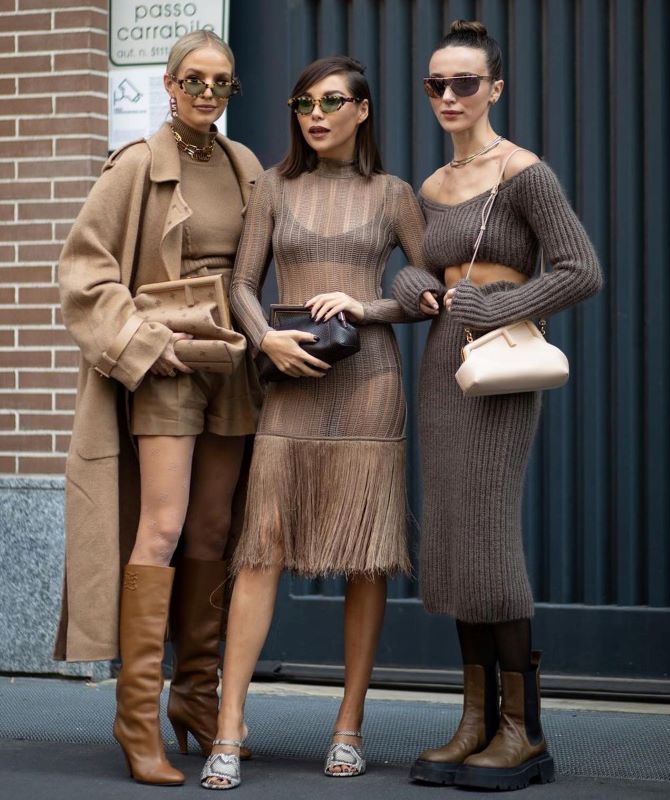 Sheer skirt
Sheer long skirts look cute and original and in summer you can feel very comfortable in them. Wear high-waisted underwear, skirt-colored shorts, or a short slip skirt. Create a laid-back look by pairing a tulle skirt with a cropped white t-shirt. You can also combine a puffy transparent skirt with a long shirt or oversized jacket, as Gigi Hadid did.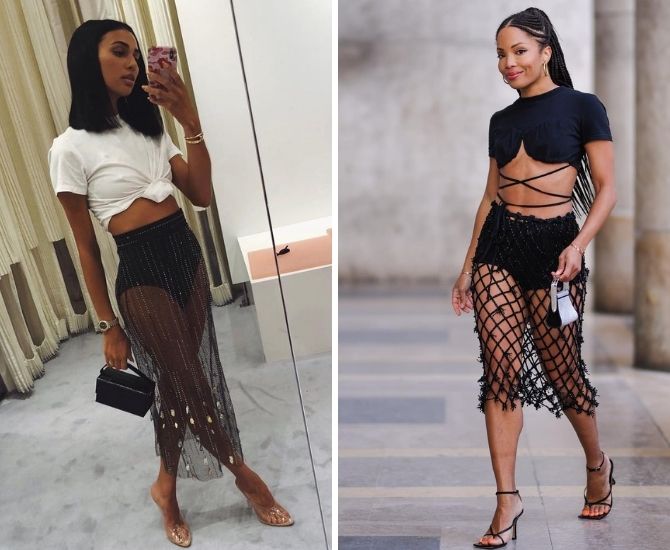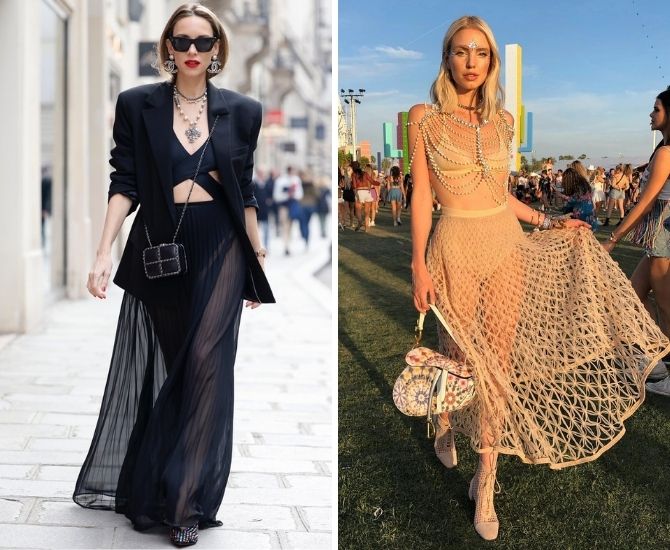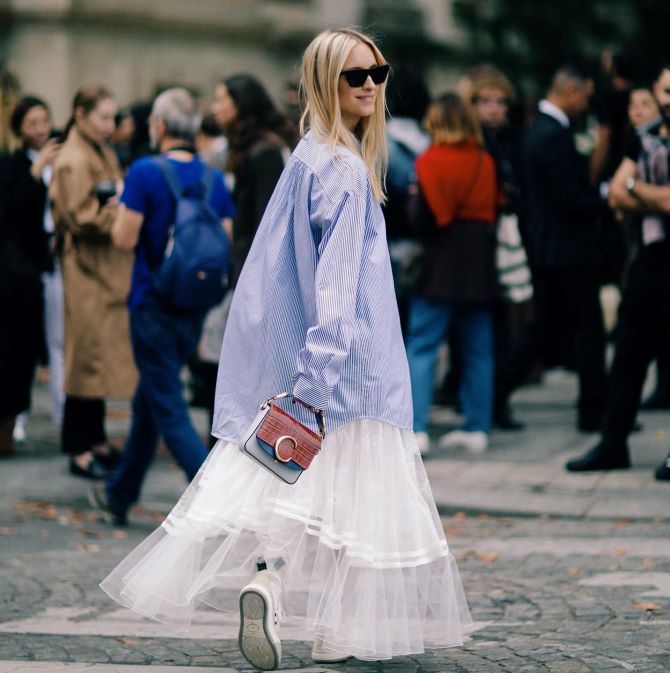 Sheer turtleneck
The turtleneck is the most versatile piece of clothing this season, so it was only natural that a sheer version was created. Such a thing can be worn under dresses or combined with blazers, trench coats, trouser or skirt suits.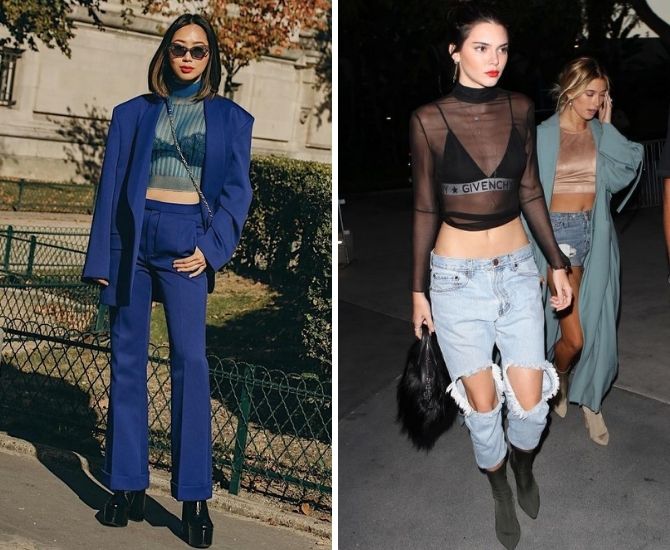 Similar articles / You may like this