Small flaws in the figure can always be hidden by a good selection of clothes. To make the waist narrower than it actually is, and visually get rid of a few kilos, you can use a suitable dress. We at Joy-pup have prepared 4 styles of dresses that will make your figure slimmer.
Flared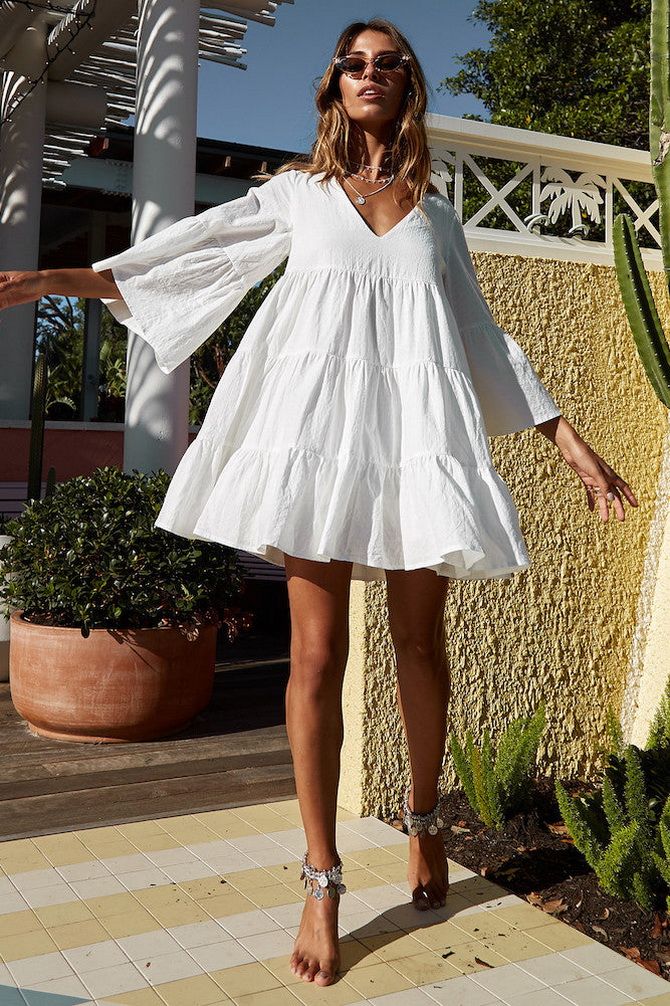 A dress with a flared bottom will accentuate your waist and add lightness to your silhouette. This style is especially recommended for pear-shaped women who need slimness in the lower body. Wide hips and buttocks will become more proportional to the figure, and if you choose a length to the knees, the legs will also appear slimmer.
With drape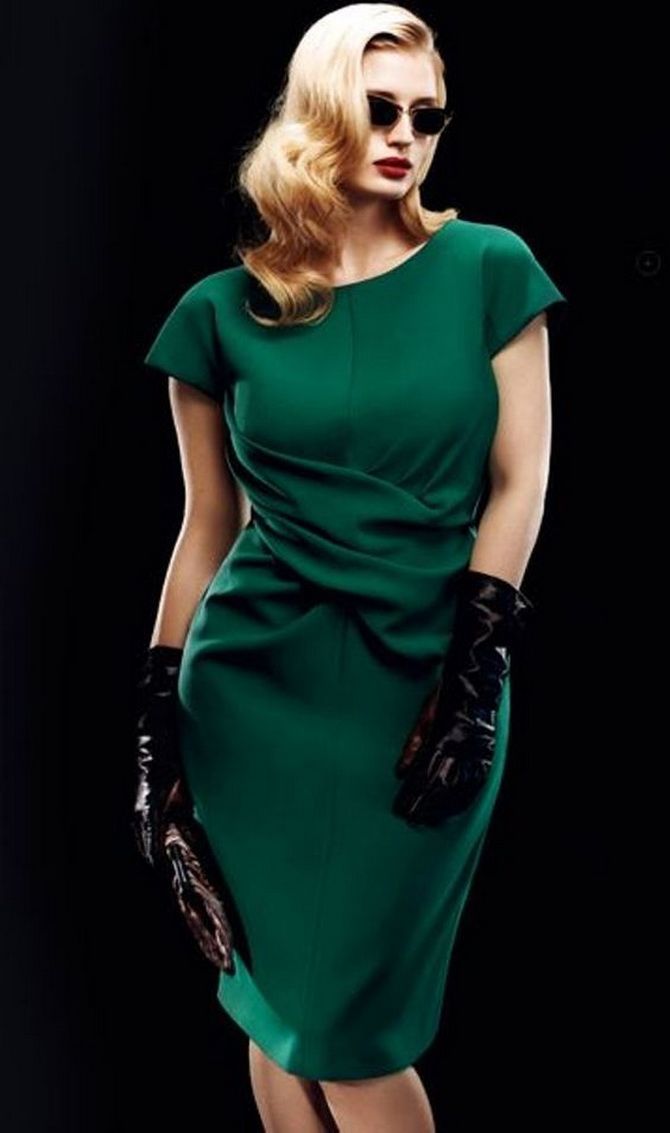 Drapery is a great way to optically hide sides, creases, or a protruding belly. When choosing such a dress, make sure that the fabric is not too heavy and stiff, because then you will only deform the figure and add a few extra pounds.
Vertical stripe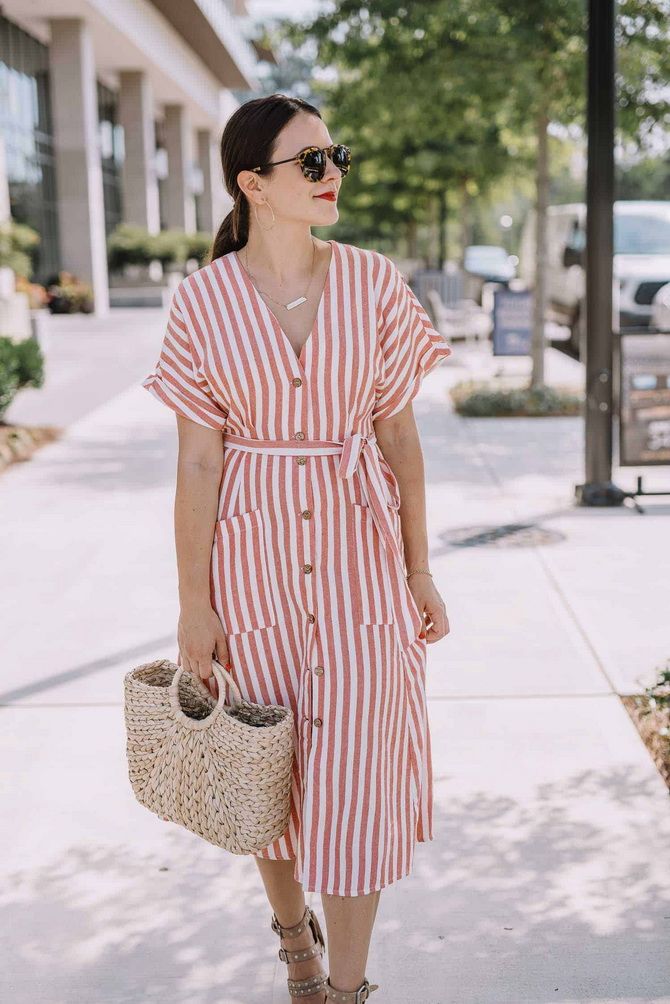 The vertical geometric pattern in contrasting colors visually slims the figure. The effect will be even stronger if you choose a contrasting combination of colors. If the length of the dress is above the knee, combine it with shoes with 5-7 cm heels so that the print does not strain the look too much. It is also better not to wear a tight-fitting dress with a vertical stripe. After all, instead of visually narrowing the figure, it will emphasize all its shortcomings.
Waist belt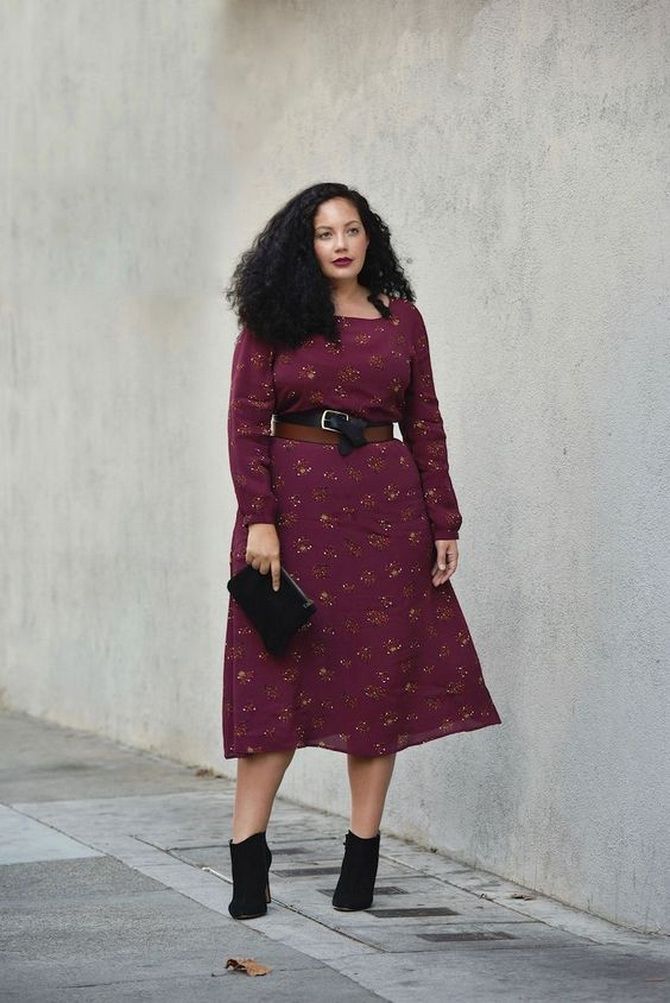 A dress with a belt around the waist is suitable for women who do not have a pronounced waistline. A wide leather belt will add seductiveness to the image and draw attention to the narrowest point in the waist. Thanks to this detail, your figure will look slimmer and lighter. If the belt is located on the ribs or slightly lower, this will hide the tummy and lengthen the legs. Wrap dresses or shirt dresses are an excellent choice.
Similar articles / You may like this