This spring-summer season, we say goodbye to romantic, playful skirts and rely on short lengths. The sexy low rise Micro Mini worn back in the 2000s has made a comeback along with several other trends from the time. We at Joy-pup will show 5 models of short skirts that will be at the height of fashion in 2022.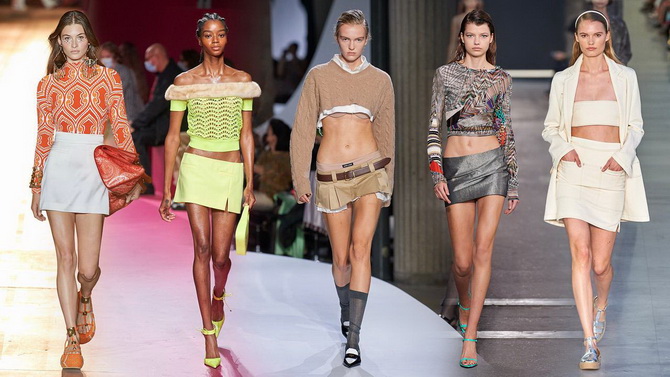 The rebellious miniskirt appeared as a challenge to society and gained popularity in the 60s and 70s. In the 2000s, a new type of miniskirt appeared – shortened at the top and bottom, called the Micro Mini low-rise. In 2022, the long-legged silhouette was returned to the catwalks by the brands Chanel, Versace, Missoni, Miu Miu, Diesel, Dion Lee. Leg-baring miniskirts were ubiquitous in the spring-summer 2022 fashion collections.
Low Waist Mini Skirts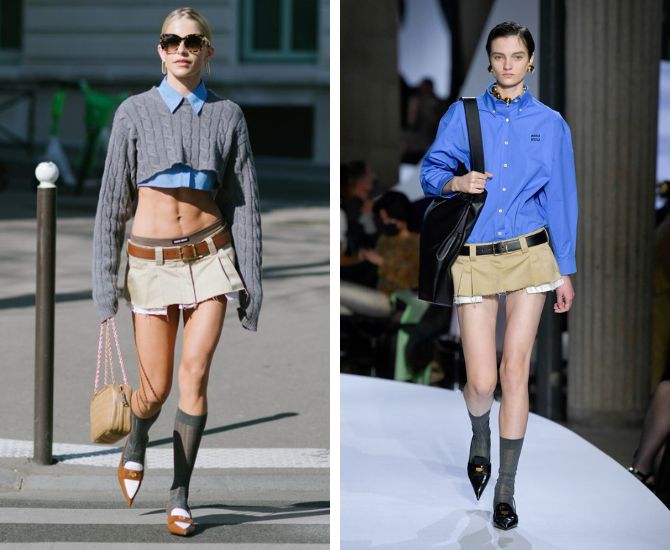 The trendiest miniskirts of 2022 can be so short that the inner lining of the pockets can stick out at the hem. Miu Miu has brought back the low-waisted micro-mini models, which are paired with practical tops. In addition to denim styles, colors such as khaki, beige, blue are very popular, which are well combined with plain t-shirts, long sleeves, cropped hoodies and a jumper.
Tennis style miniskirt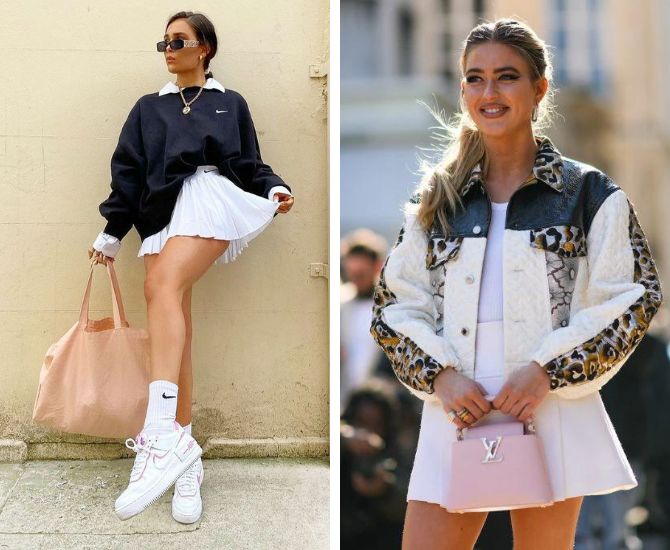 In the spring of 2022, a popular sports look in tennis style. Pair the short pleated skirt with a polo shirt and white sneakers. Choose outfits in typical tennis light colors. Also on the list of trends are short skirts. They are similar to sports skirts, but mostly made of jersey, they have soft pleats due to the cut. This style is sensitive even to a light breeze, and if you want to avoid unwanted situations, it is best to wear short cycling shorts under them. Not only do tennis skirts go well with a polo shirt, they also look great with a smart blazer and oversized sweatshirt.
Denim mini skirts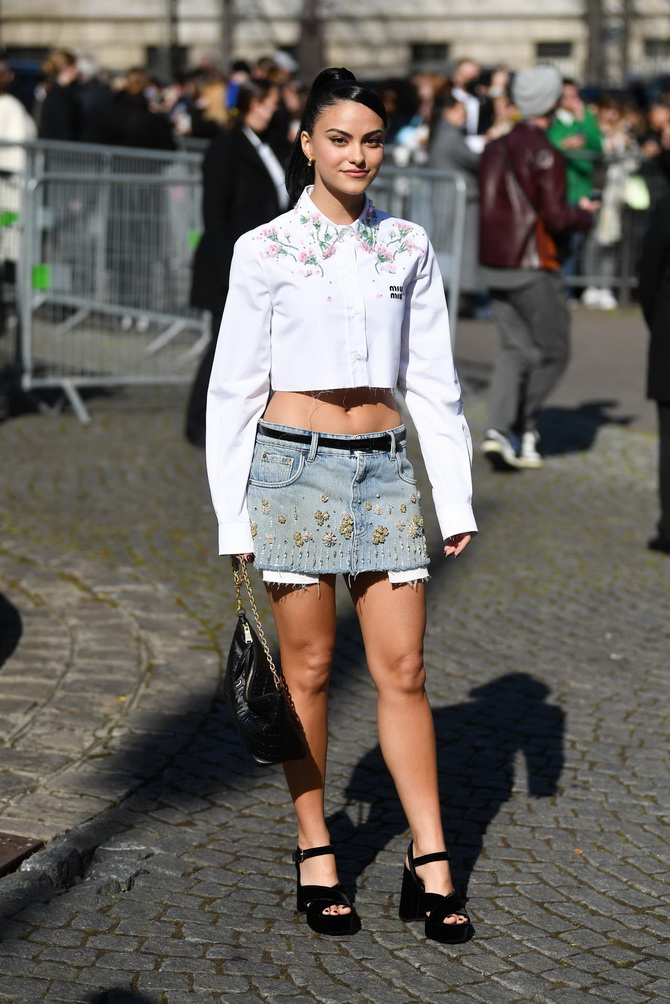 The denim skirt is a classic on our list of trends. Because denim is so versatile, you can make almost any look with it, depending on the situation. You can combine elegant things with it: a tweed jacket or blazer, pumps and a small bright clutch. For a more casual style, opt for boots, a turtleneck, and a trench coat. It is best to combine them with spectacular accessories so that the outfit is not boring.
Split mini skirts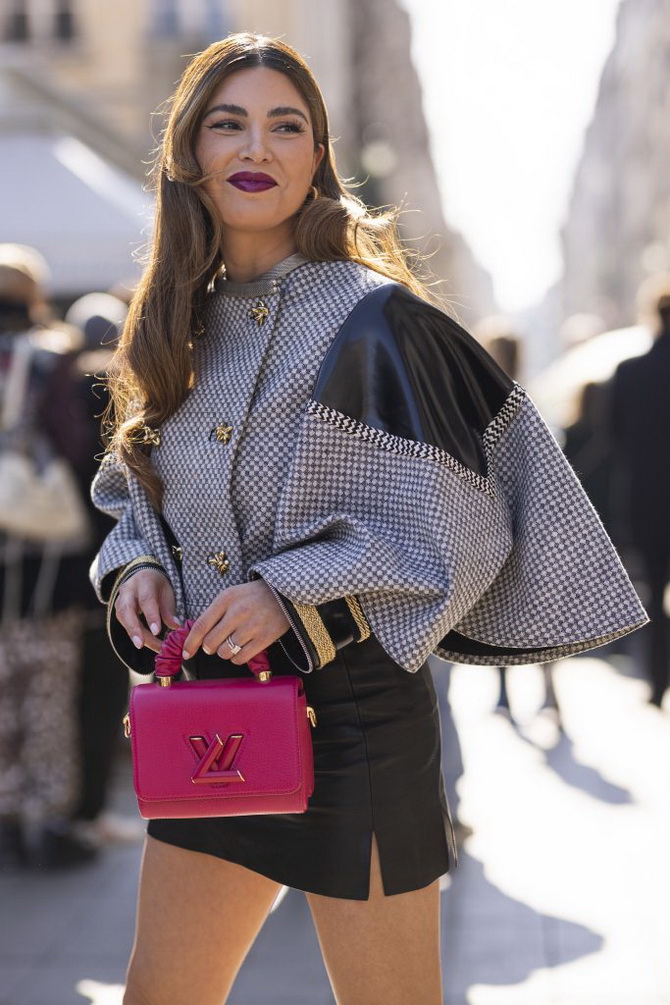 While skirts used to have slits only on the sides, now spectacular front slits are back in fashion. In mini versions, there are two short cuts in front. As for the choice of material, everything is allowed here – from leather to cotton. But the cut is always the same: straight and no frills – except for the cut. Thanks to the classic straight cut, fashionable skirts go with everything, and thanks to the slit, they never look boring. The slit gives the skirt a sexy look and you need to make sure that the rest of the outfit softens the look a little in everyday bows. Loose fit shirts with round neck, hoodies or blouses are perfect.
Leather miniskirt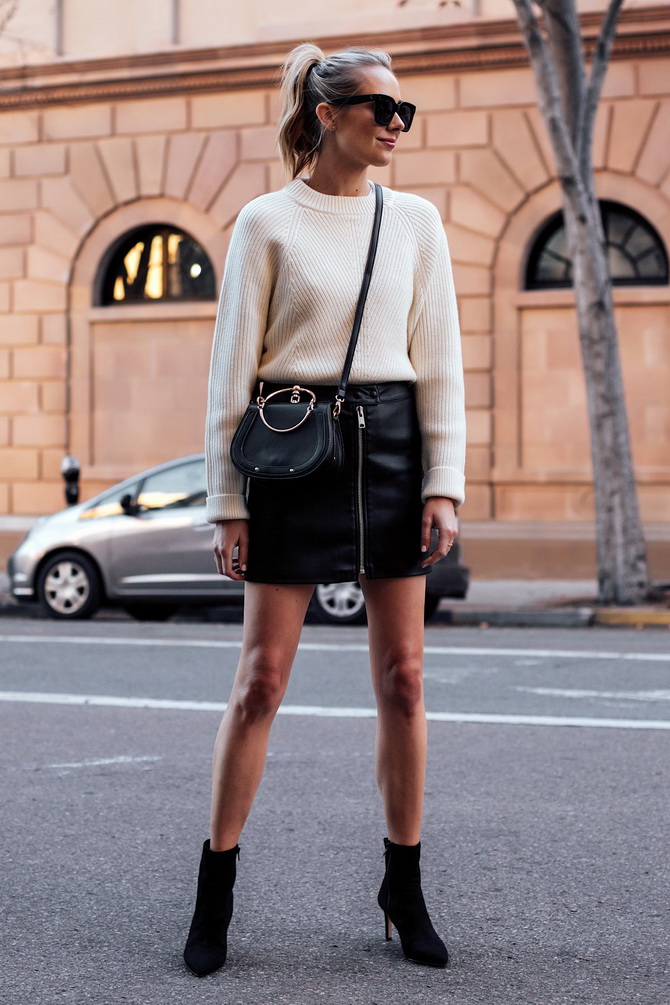 This spring and summer, we'll be wearing eco-leather or vinyl skirts, favoring classic colors like black or bottle green. It looks especially cool in a slightly flared miniskirt with a zip in the middle. Usually leather miniskirts do not need additional embellishments. A simple knitted jumper with rough boots is a great addition. With a blazer and loafers, your look becomes businesslike.
Similar articles / You may like this