Spring wardrobe is impossible to imagine without knitwear. Warm skirts, dresses and sweaters keep you warm and help you create a beautiful look. In joy-pup, we will tell you what knitwear should be in your spring 2022 wardrobe.
High Neck Sweater
Models of sweaters with a high neck are considered trendy this season. They are very warm and comfortable and go with any bottom. Choose for spring 2022 sweaters in bright green, yellow, blue shades. But also products in pastel shades, as well as oversized sweaters, remain fashionable.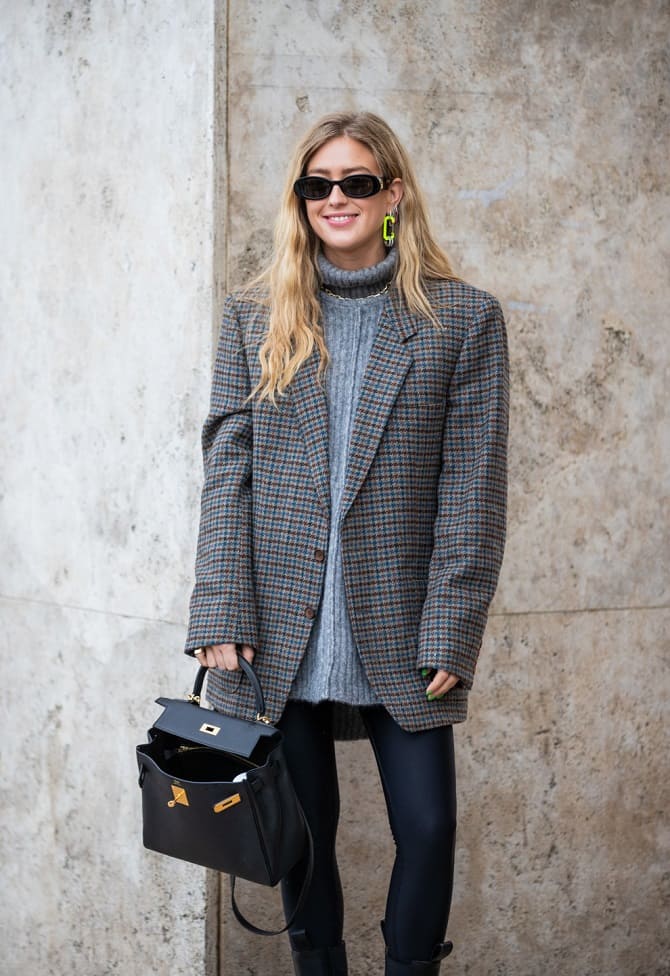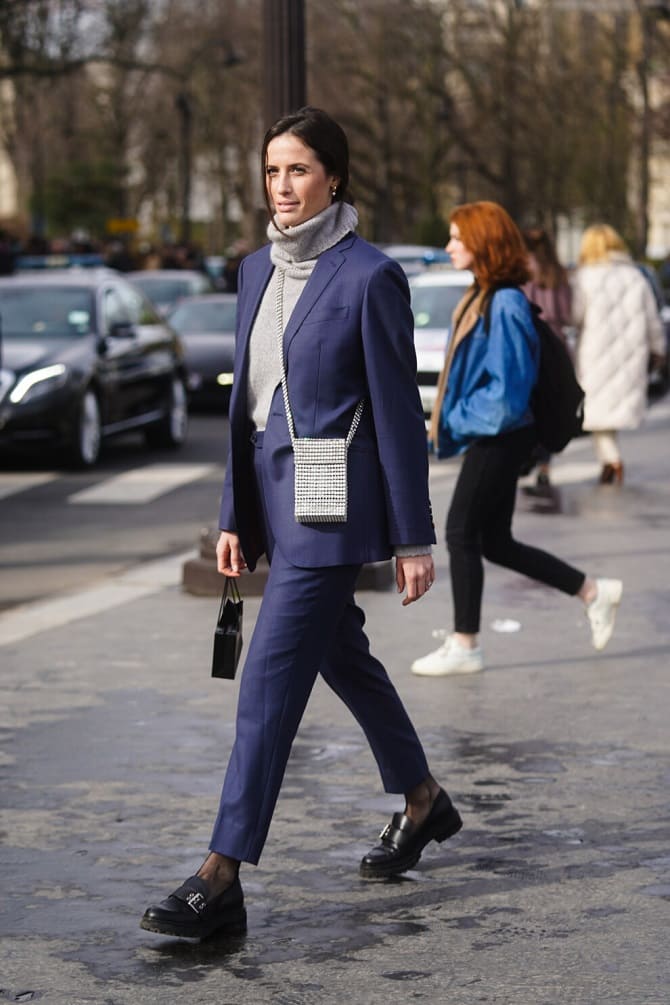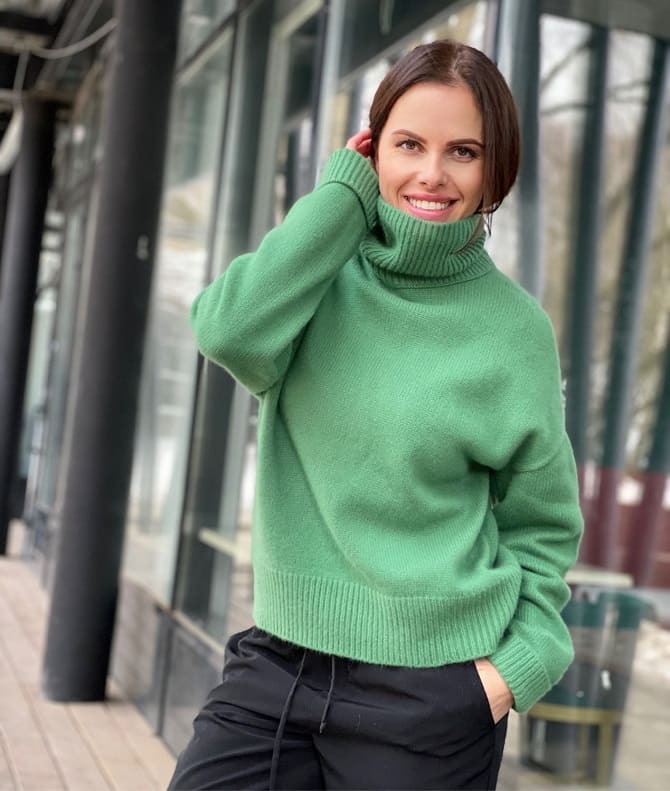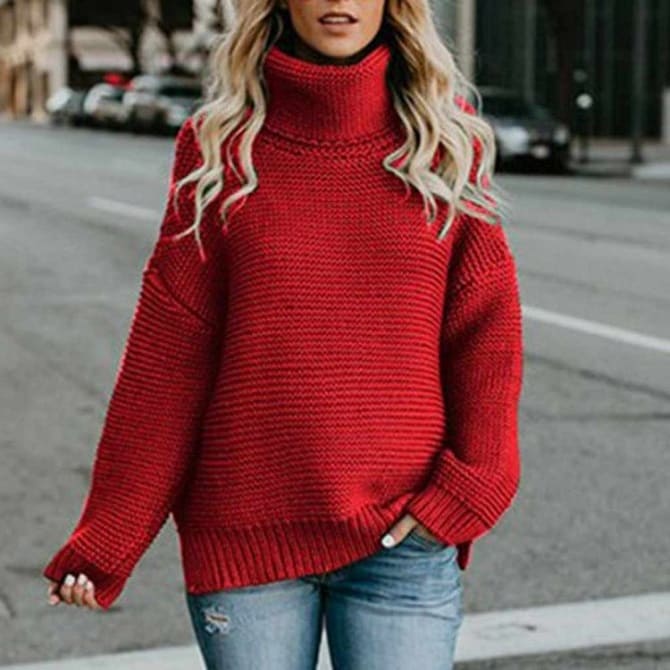 Vest
Classic laconic vests that can be worn with jeans, trousers or skirts remain relevant. You can also experiment with prints, bright colors, which will make your look very interesting. A good option would be knitted vests with rhombuses, floral motifs, geometric shapes.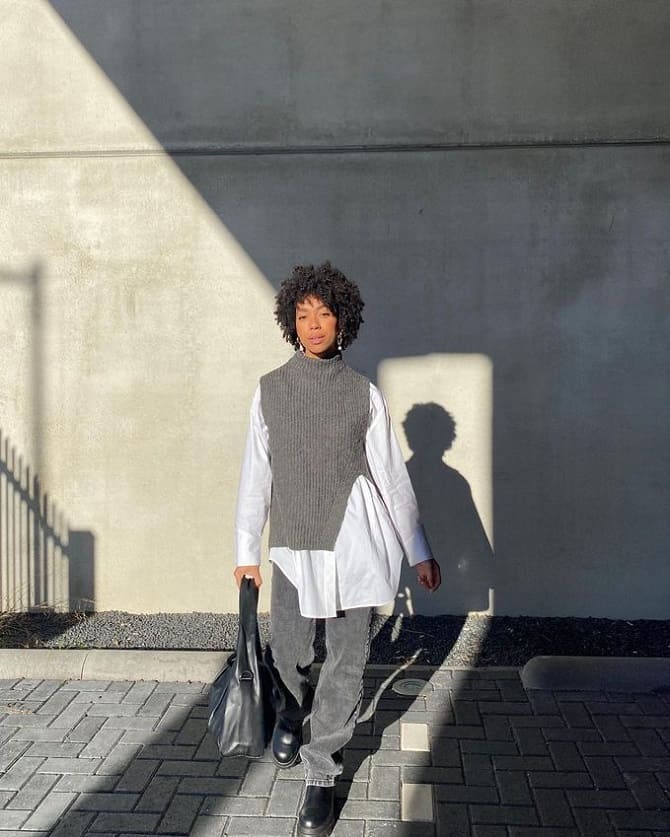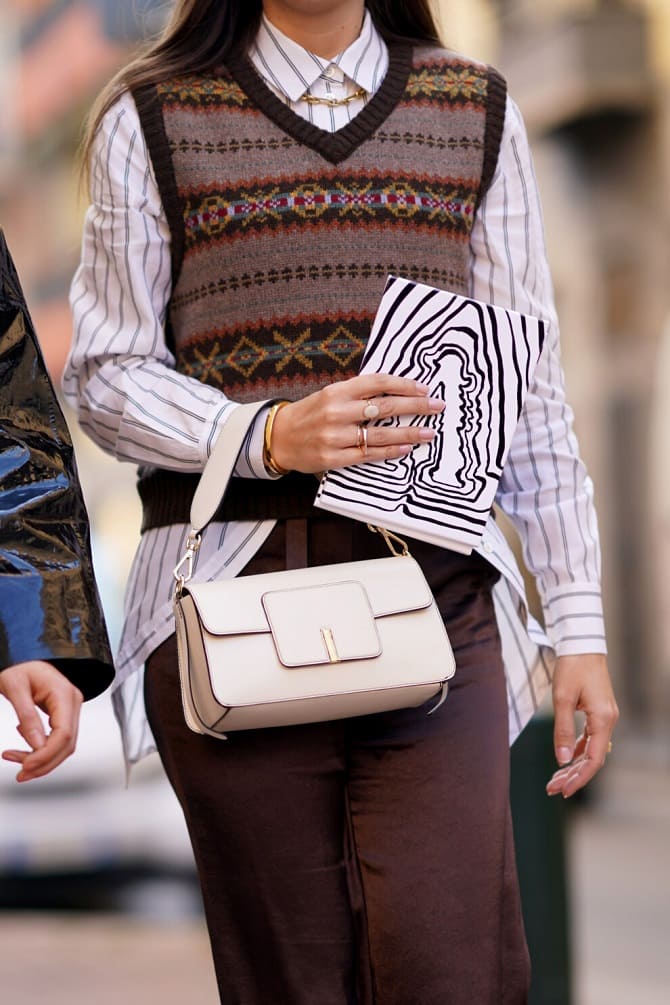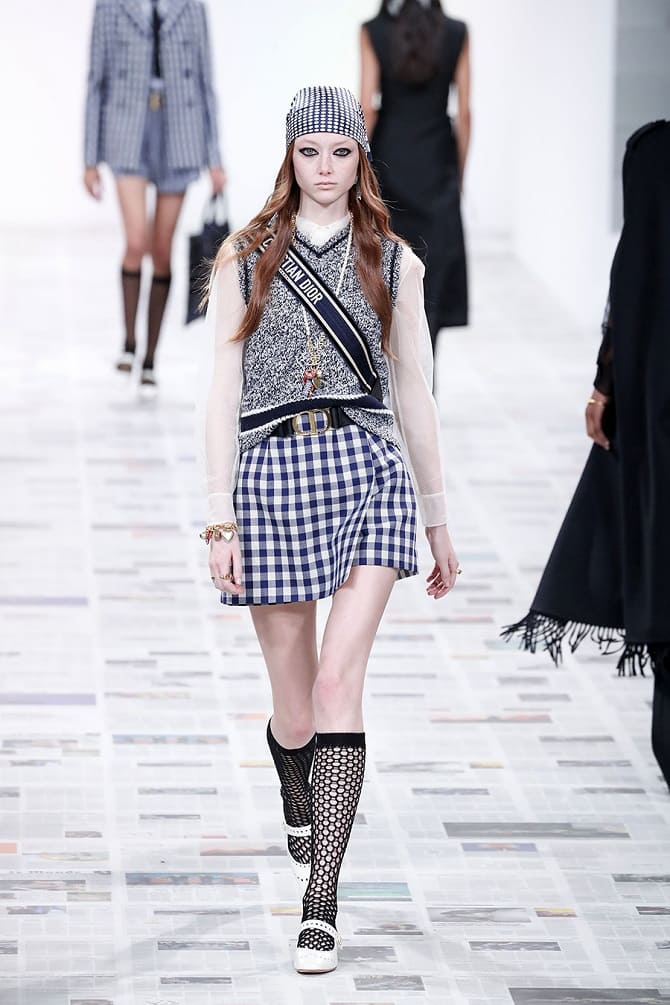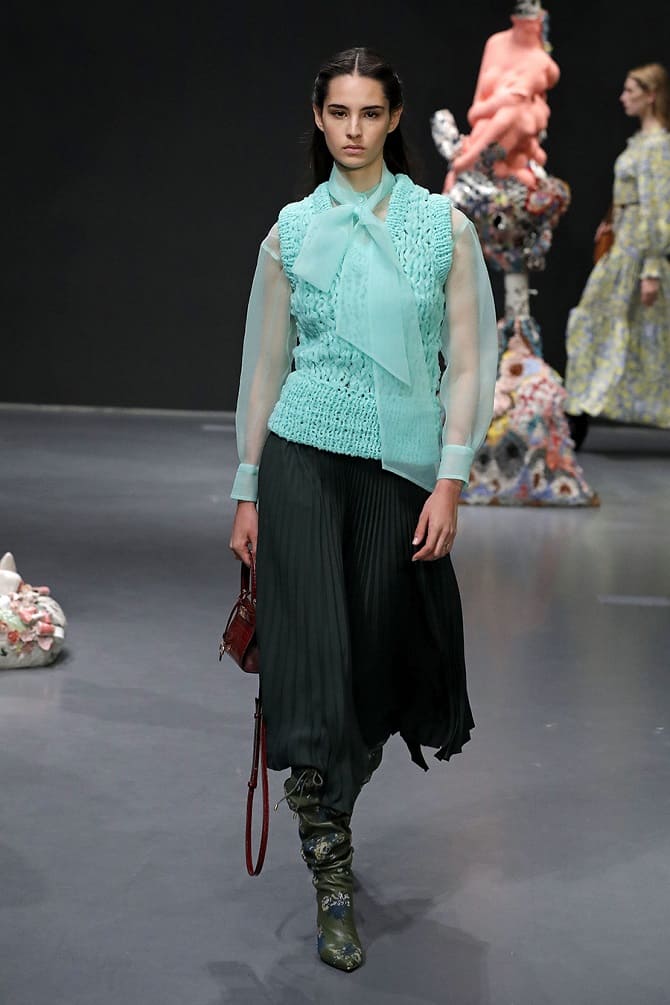 Knitted dress
For spring, choose a straight long knit dress that will emphasize the silhouette. It can be up to the knees or below the knees, in soothing or brighter shades. Pay attention to dresses with a high neck that are suitable for cold weather. But for a warm spring, light models are suitable, which can be supplemented with accessories, including belts. Knitted dresses with floral or geometric prints remain fashionable.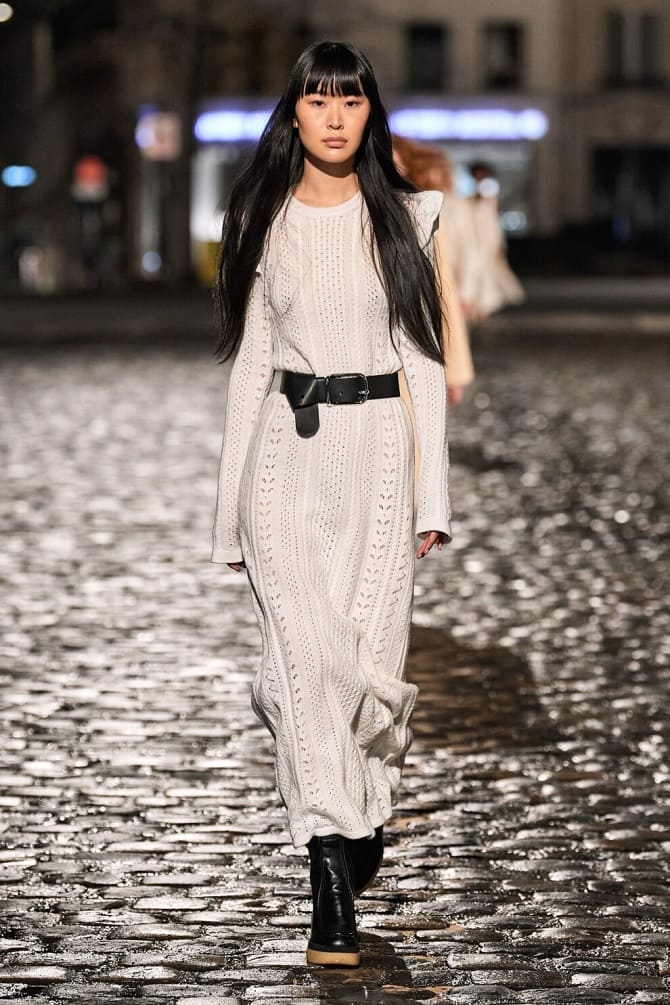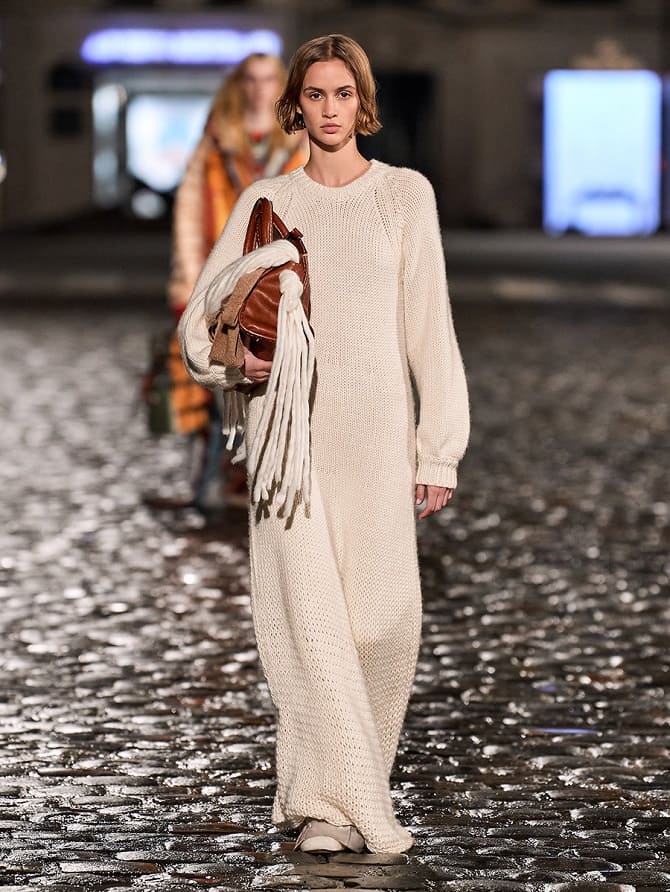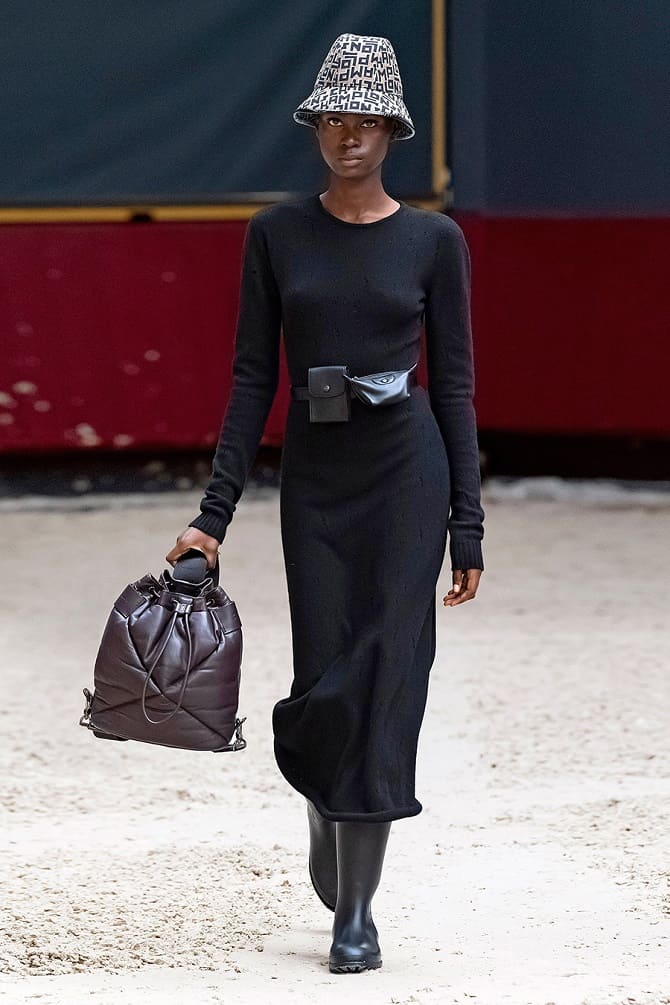 Suits
In the spring of 2022, knitted suits are becoming popular, which will be a great choice for street style. Pay attention to the options with trousers, but for the warm season you can choose models with knitted shorts.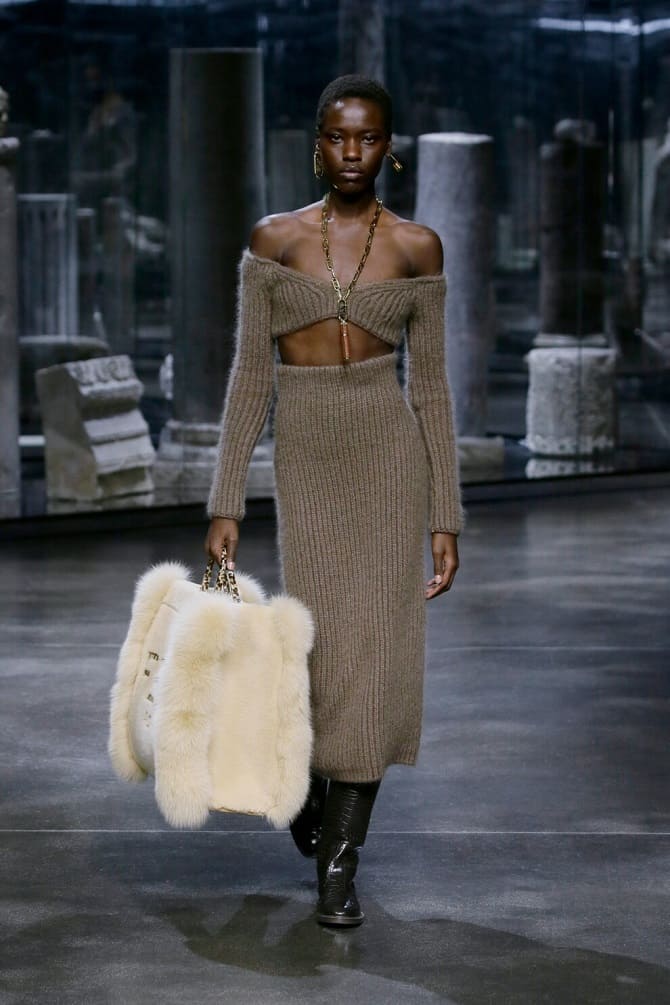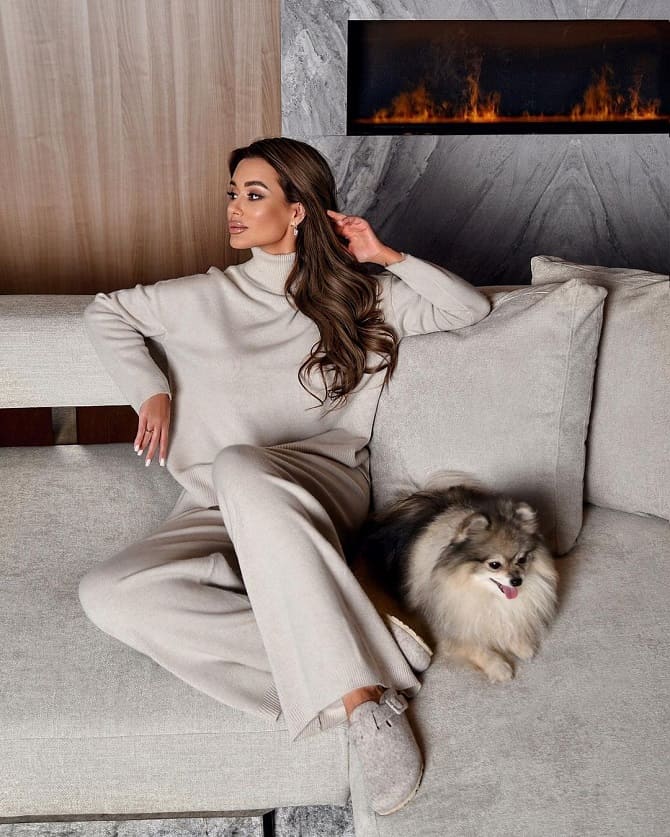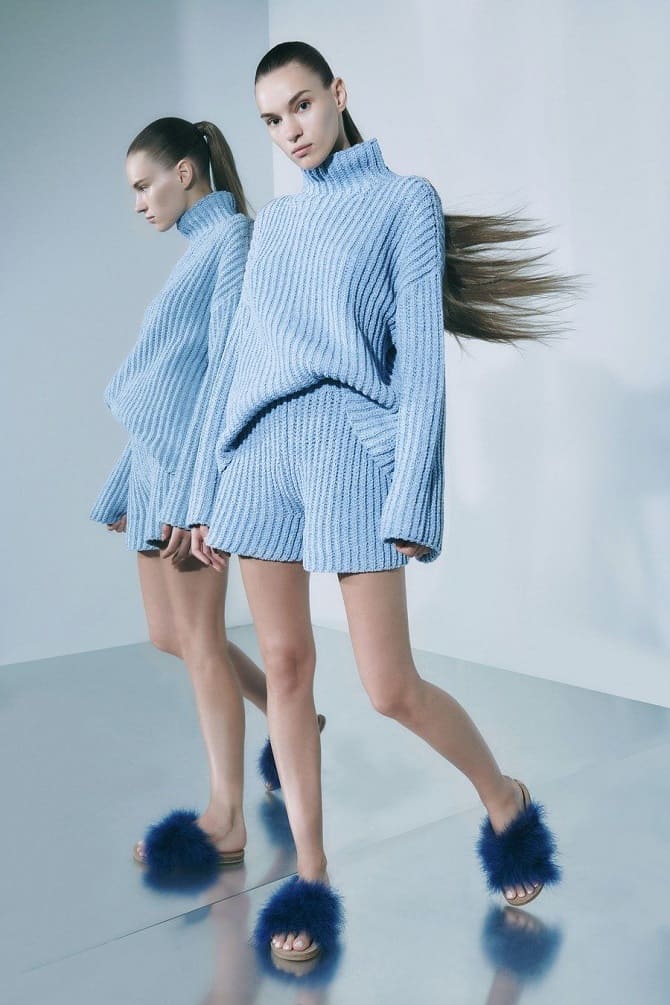 Trousers
Complete your wardrobe with knitted trousers to help keep you warm in the cold spring. Classic models are suitable for business style, but looser ones will be an excellent choice for walking. Models can be combined with sweaters, shirts, jackets.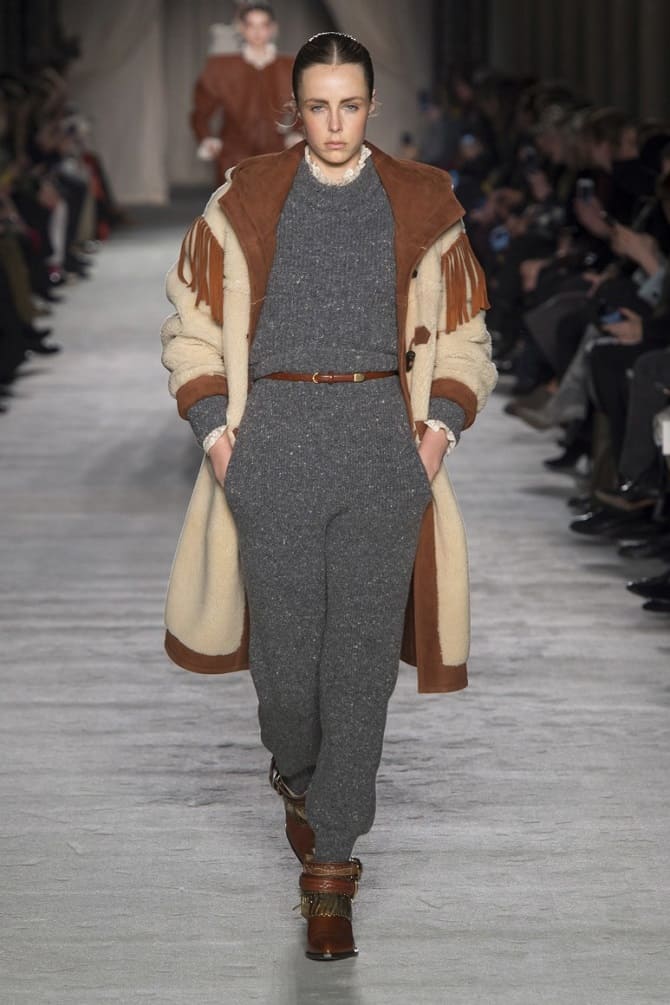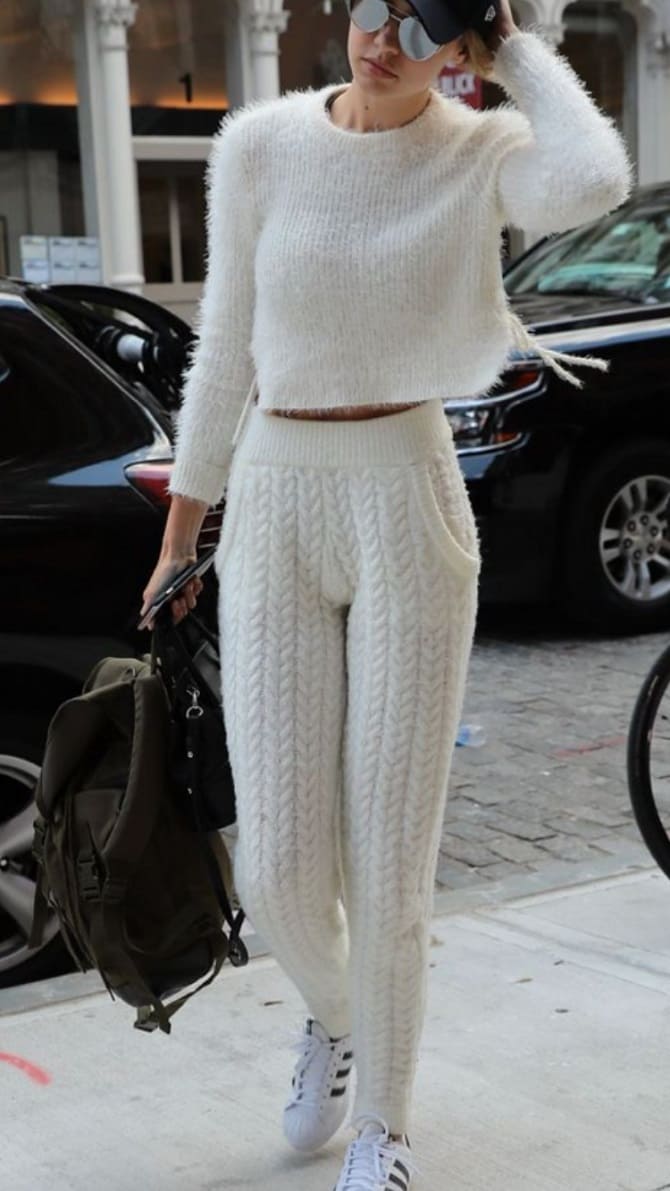 Skirts
Do not forget about knitted skirts, both mini models and long skirts are in fashion. Complement them with sweaters, shirts, blouses.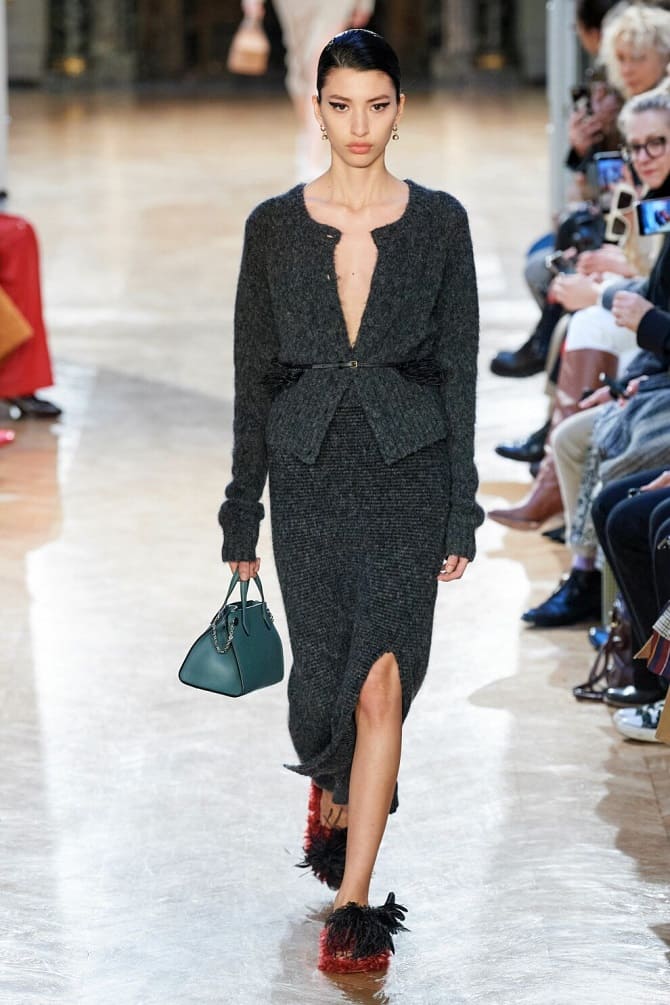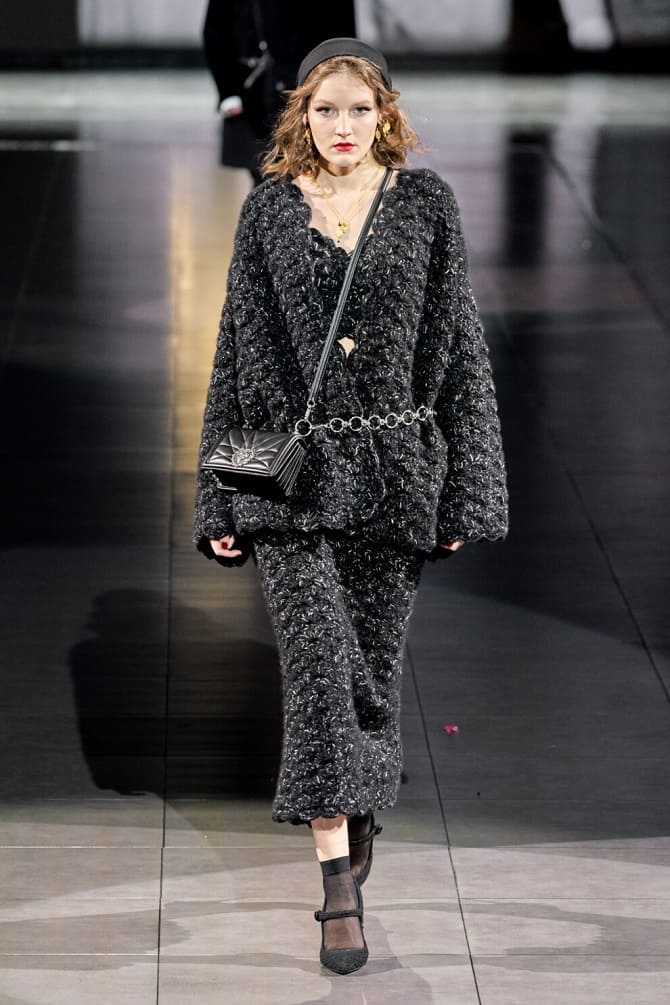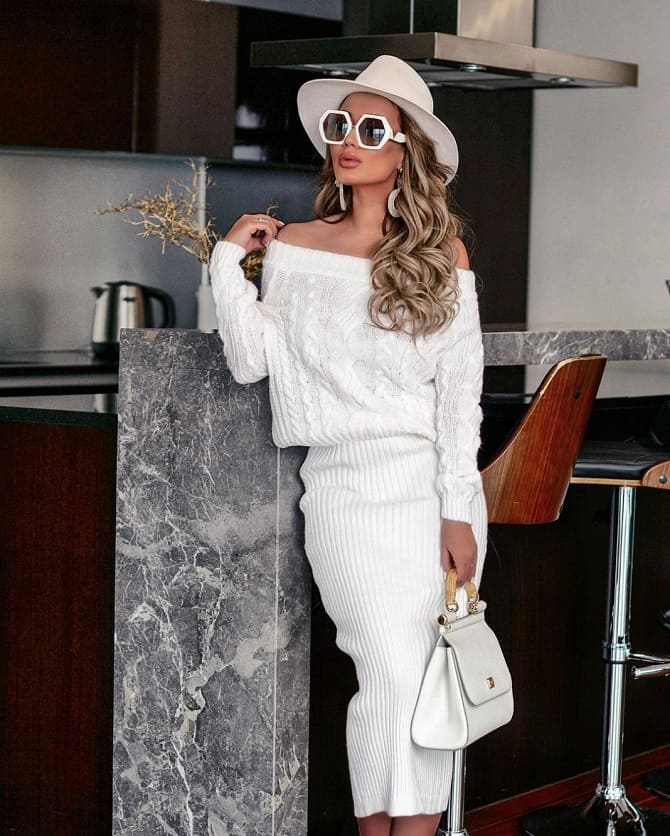 Similar articles / You may like this