The Men's Fashion Week, which took place in Milan, has come to an end. Critics noted that they saw a return to natural, stylish and rational fashion. The elegance and caution of the old school returned, strict, clean lines, unique materials and silhouettes. See at joy-pup.com what famous designers and luxury fashion houses surprised in their Milan Men's Fashion Week fall-winter 2023/2024 collections.
Gucci
The Gucci brand opened the Men's Fashion Week in Milan. It was the first fashion show without creative director Alessandro Michele, who left his post in 2022. Actor Idris Elba, musician Nika Cave and Wednesday star Percy Hynes White were among the guests. Gucci introduced oversized looks that were distinguished by taste and delicacy, as well as elements of biker style. The fall-winter 2023/2024 menswear collection had a nostalgic vibe with references to the early collections of the fashion house Gucci.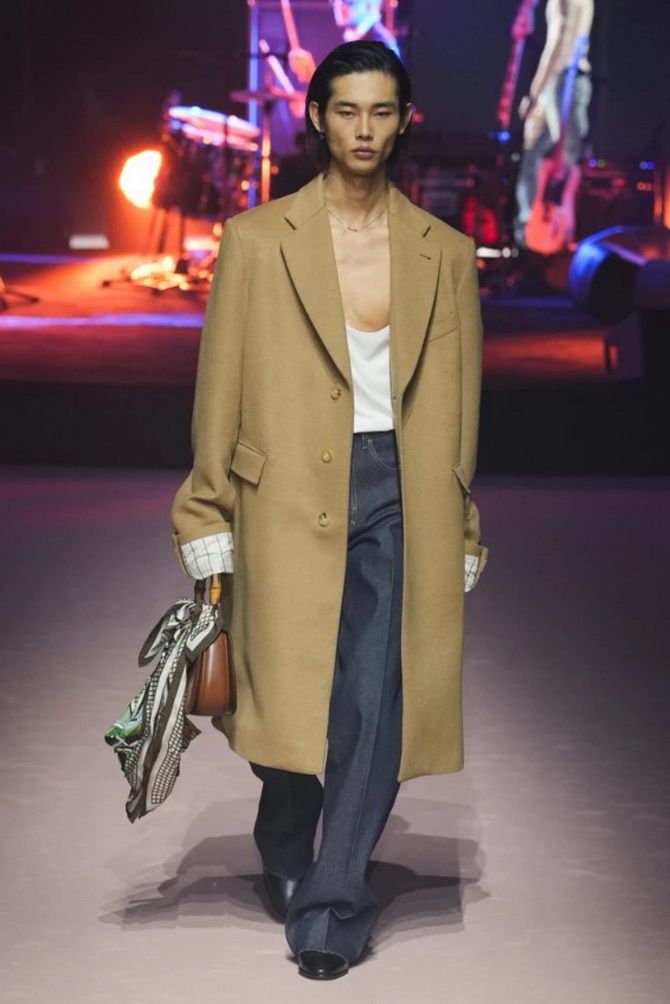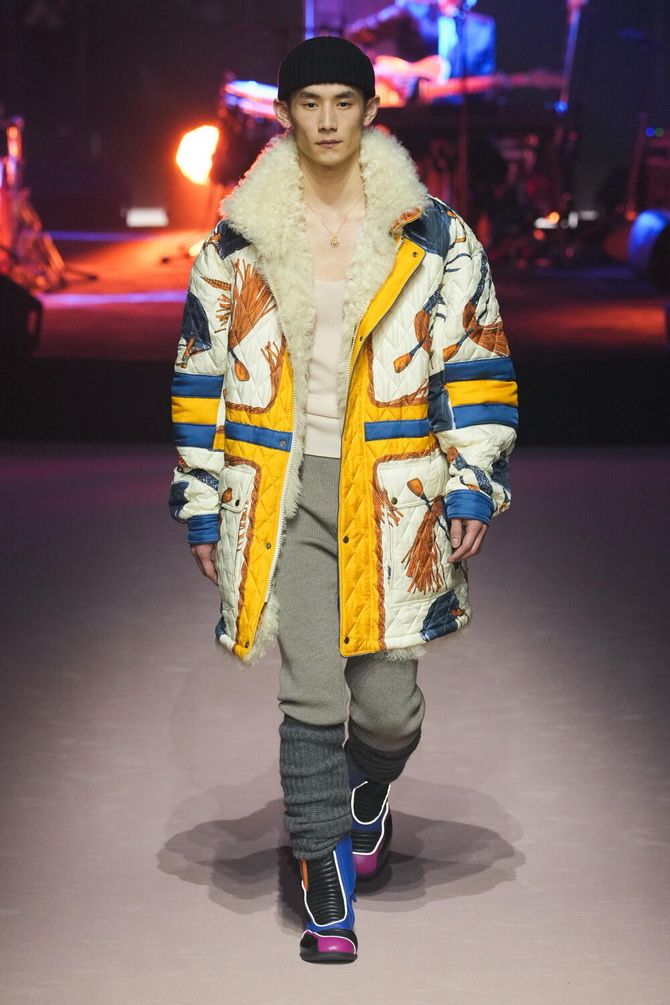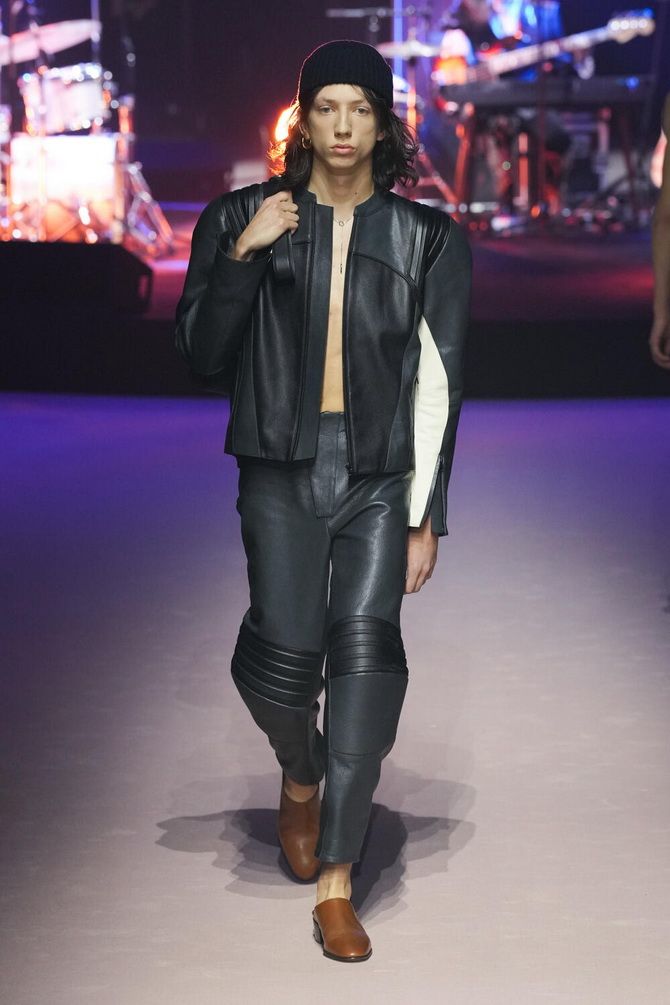 Prada
Elongated shirt collars flowing over coats and cardigans, as well as deep necklines – the creations of Raf Simons and Miuccia Prada were characterized by minimalism and ease. According to Raf Simons, menswear for the fall-winter 2023/2024 season combines the themes of futurism, the space age of the 60s, cleanliness and "historical fragments of Prada". The 'Let's Talk About Clothes' fashion collection opened with classic black suits adorned with cream, white and blue striped collars. Prada predicts that the bomber jacket will continue to be a fashion trend in high demand this fall/winter season.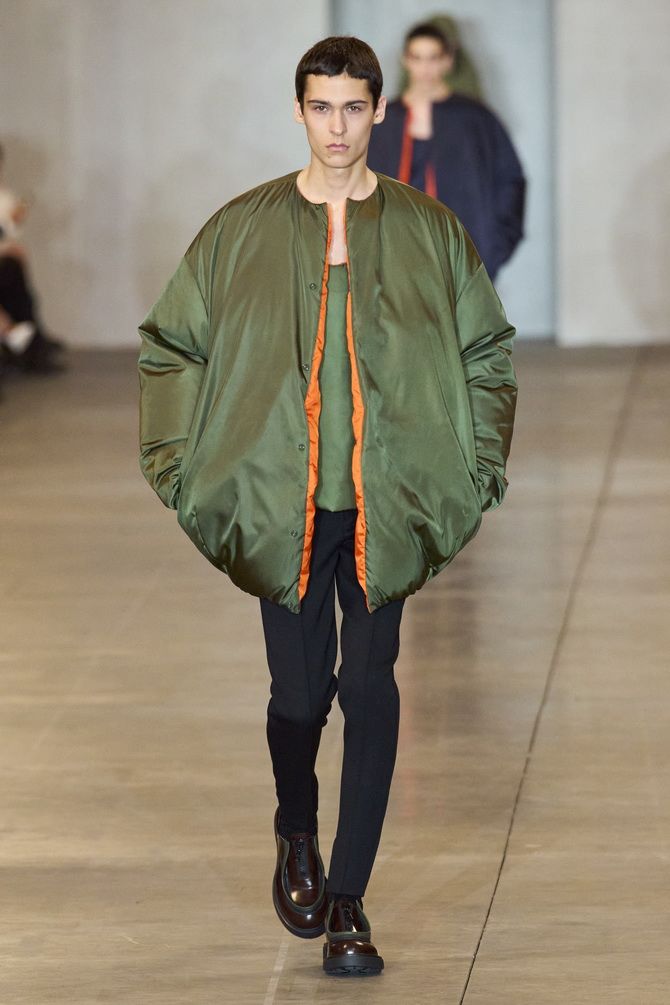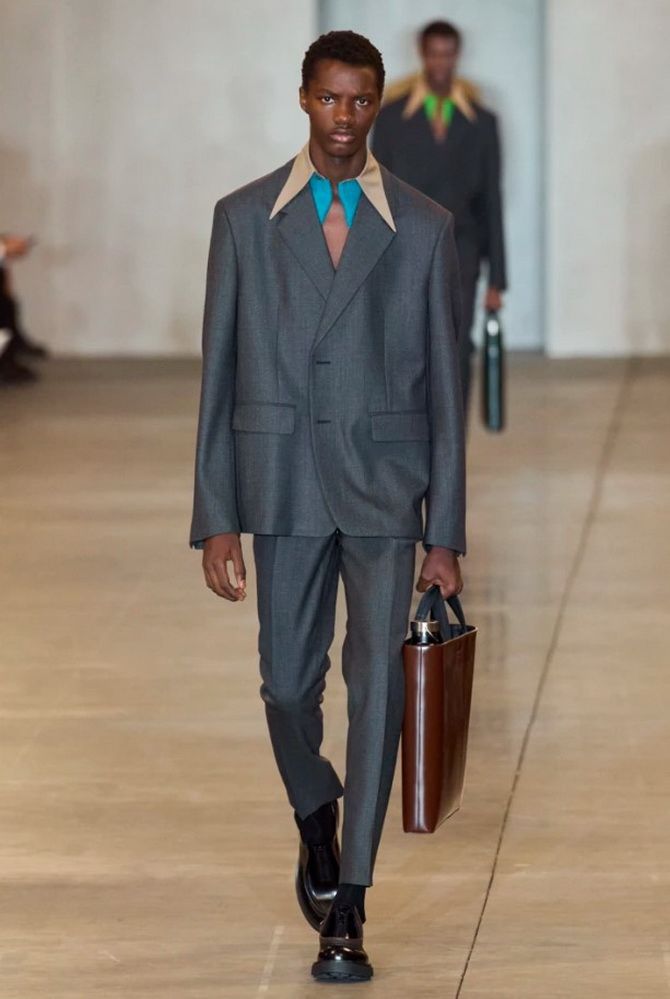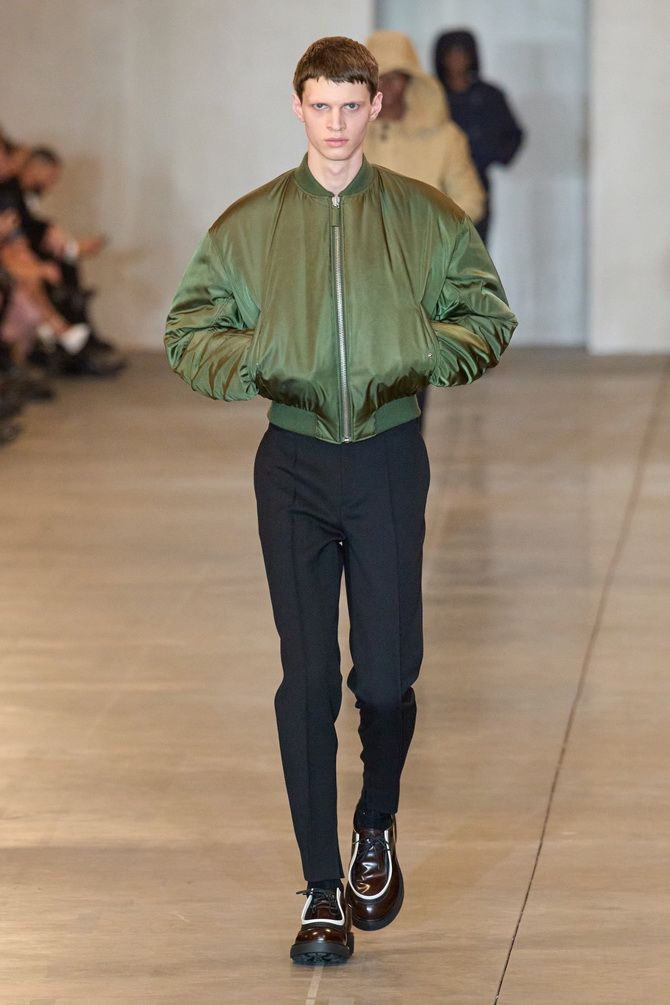 Fendi
Cozy, sexy, cool – these are the words that can describe the autumn-winter 2023/2024 menswear collection from the fashion house Fendi. Designed by creative director Silvia Venturini Fendi, this time around comfort is a priority without losing the glamor and drama of the Italian luxury brand. The Fendi men's collection opened with a model in an asymmetrical gray jacket, reminiscent of a wide scarf or blanket.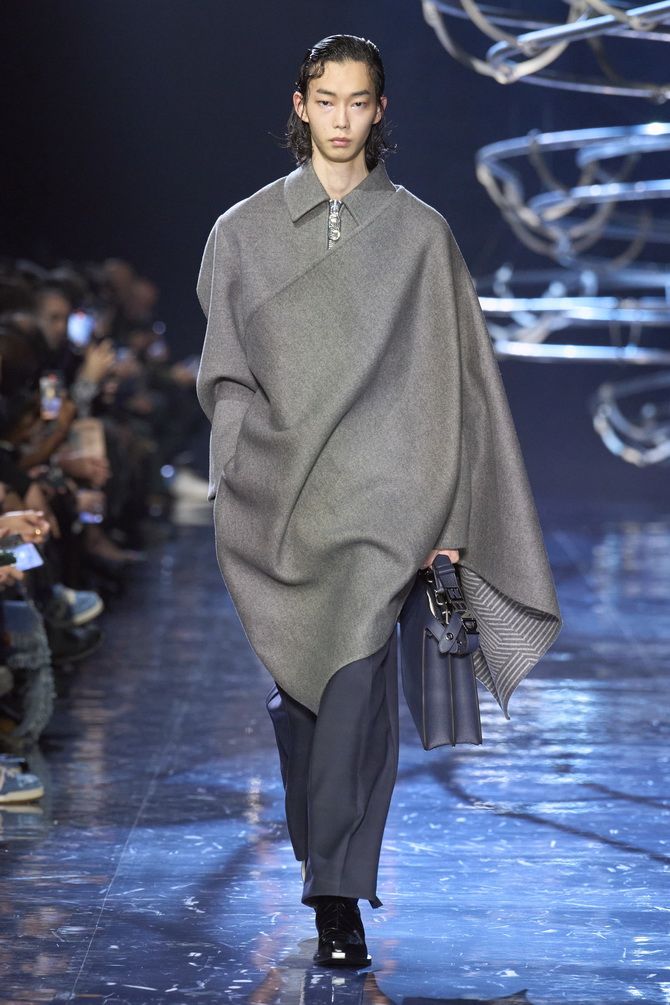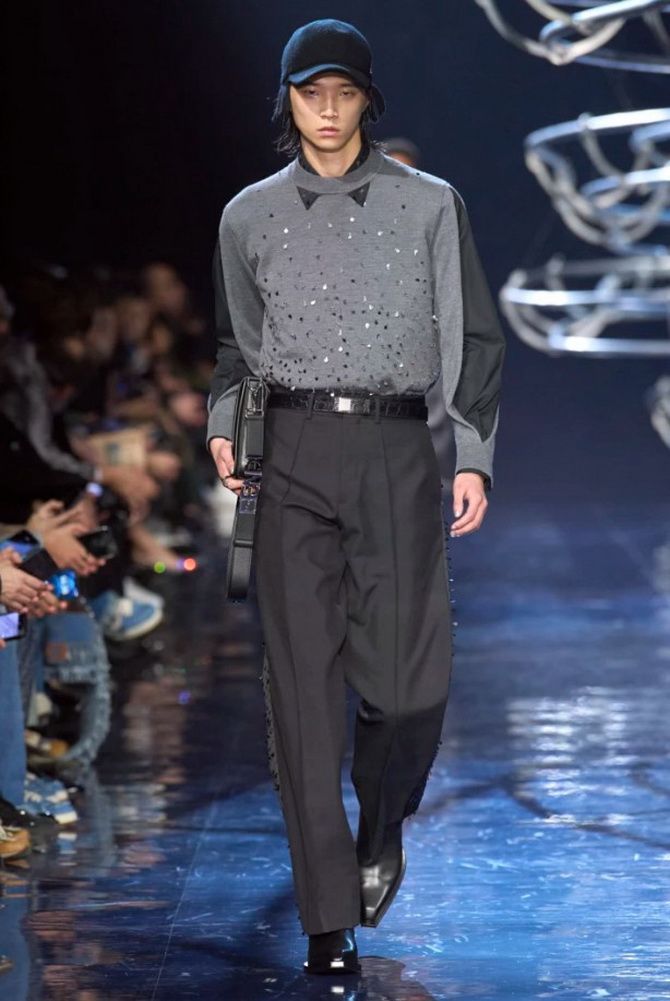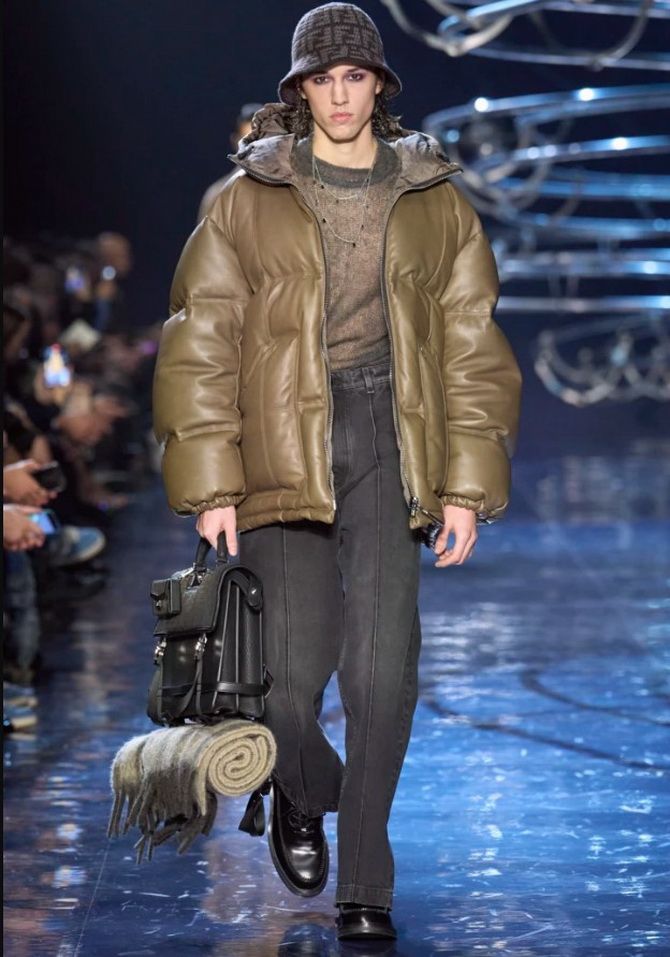 Dolce & Gabbana
Stefano Gabbana and Domenico Dolce showed strict and impeccably matched menswear in shades of black, gray and white. The fashion collection called "Essenza" represents the purity of proportions and materials, asymmetrical patterns, luxury and elegance of clothes. Domenico Dolce stated: "We envisioned this collection as a black and white photograph: timeless, timeless, without any chromatic passion that would make it relevant."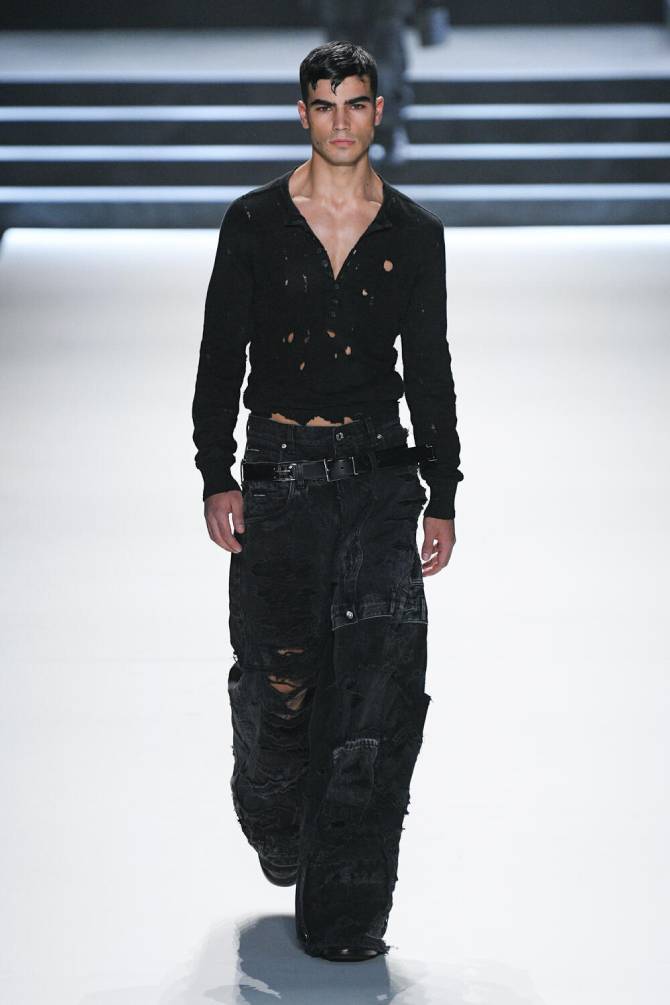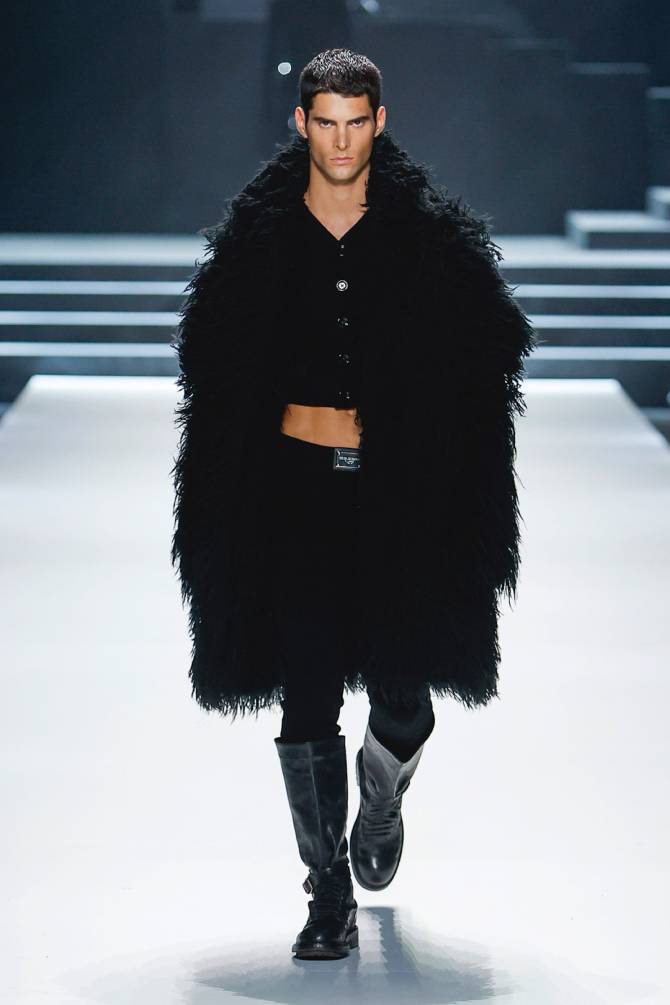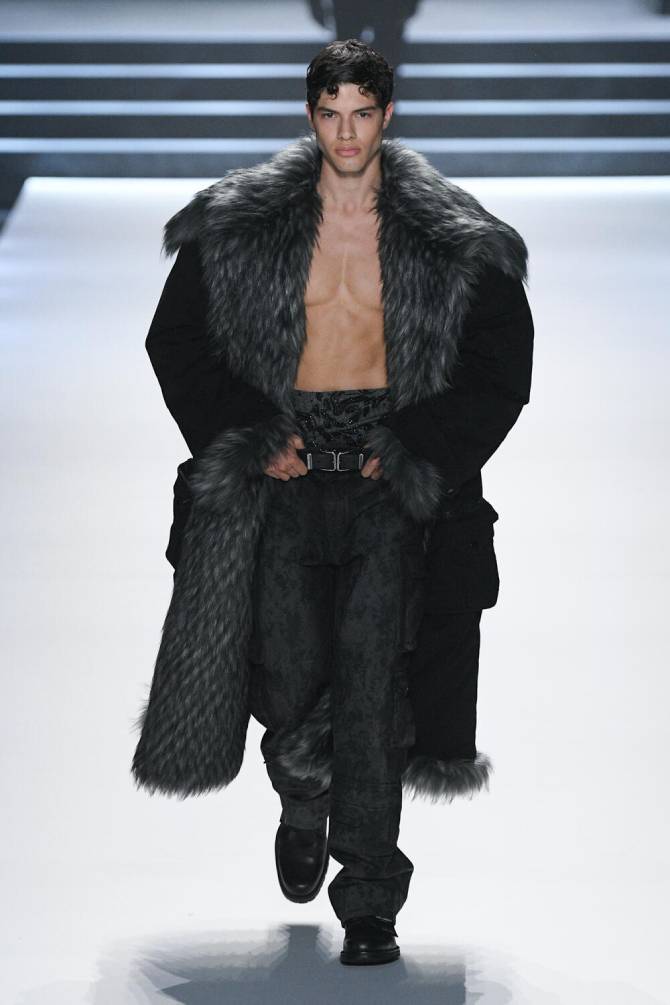 Dsquared2
The founders of the brand, twin brothers Dean and Dan Caten, presented a collection called "Teenage madness" ("Teenage madness") with a series of maximalist looks. Double slacks, jeans over chinos, printed outerwear mixed with puffer jackets or coarse jersey with lace t-shirts and shorts – there was something to impress. The catwalk setting was designed in the form of dorm bedrooms, where models walked in the role of teenage characters.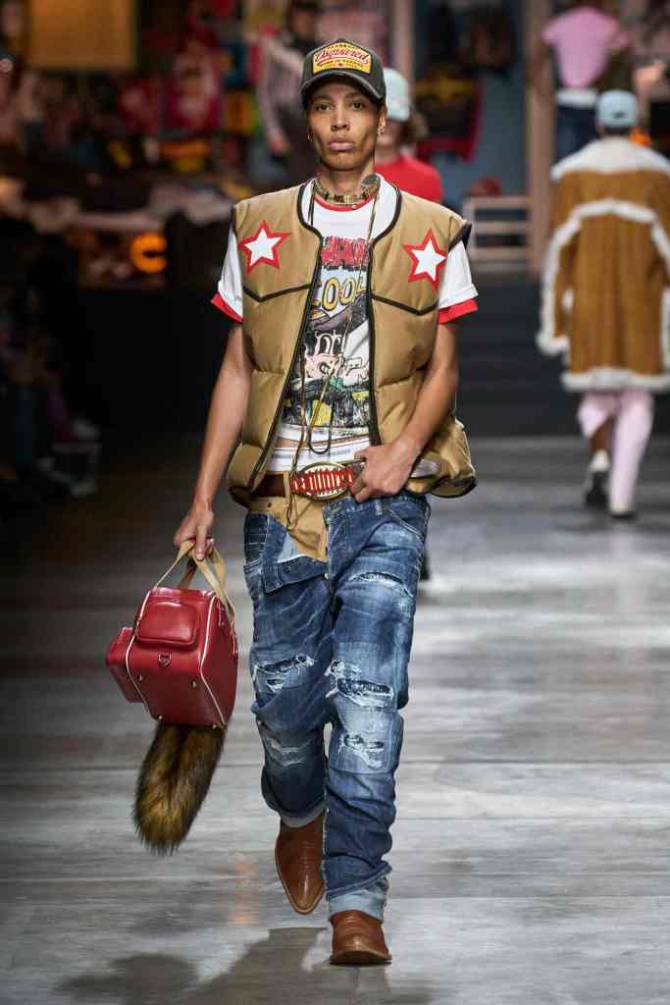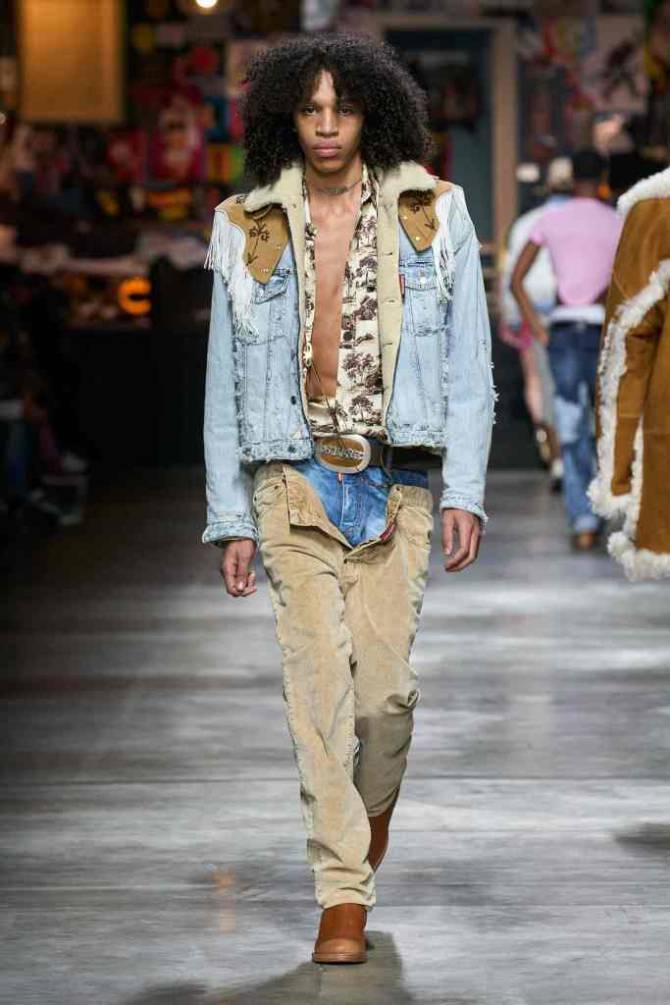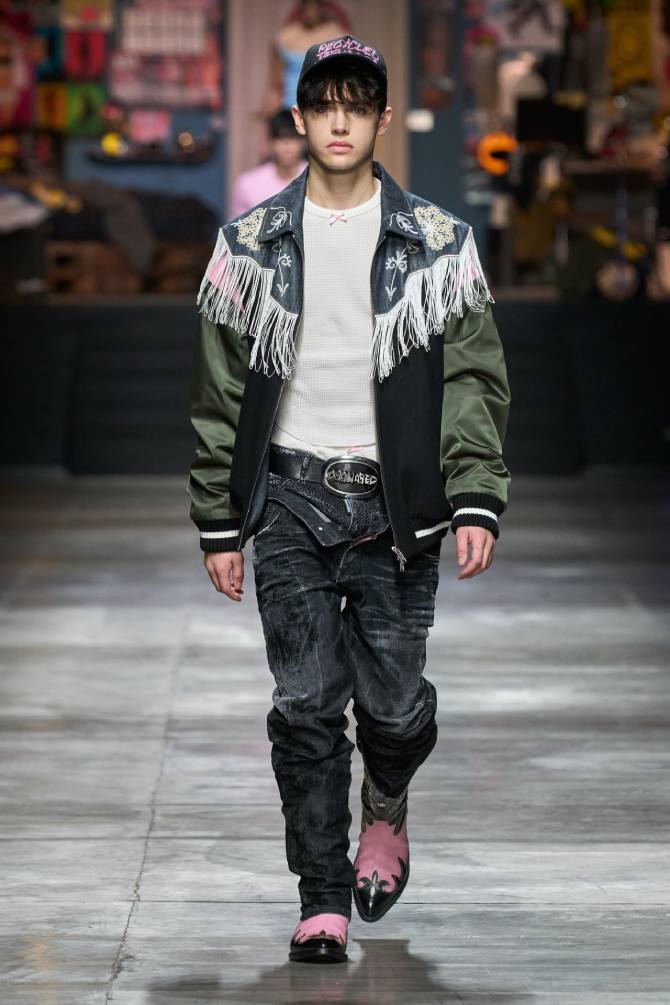 Giorgio Armani
The brand's fashion collection is entirely dedicated to contemporary elegance. Giorgio Armani introduced menswear in gradient hues ranging from gray to navy blue and black with hints of red. In addition to modern-style suits, versatile cardigans, monogrammed pullovers and leather ensembles with a slight military motif, skiwear was also featured in the collection. The looks were dominated by traditional menswear fabrics such as herringbone and tweed. Clothing made from cashmere, alpaca, velvet and silk was also presented.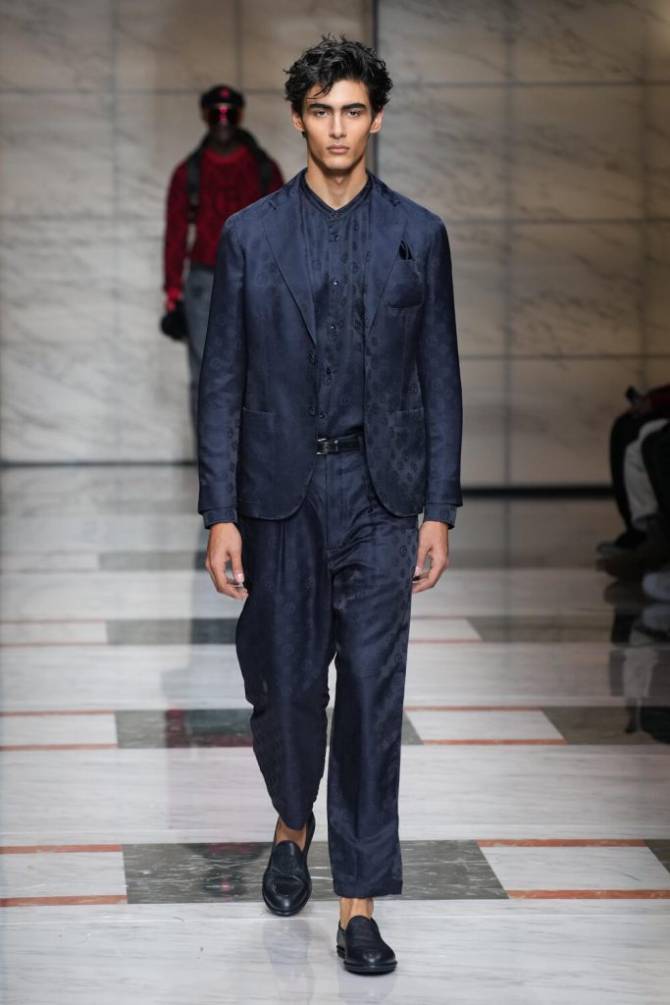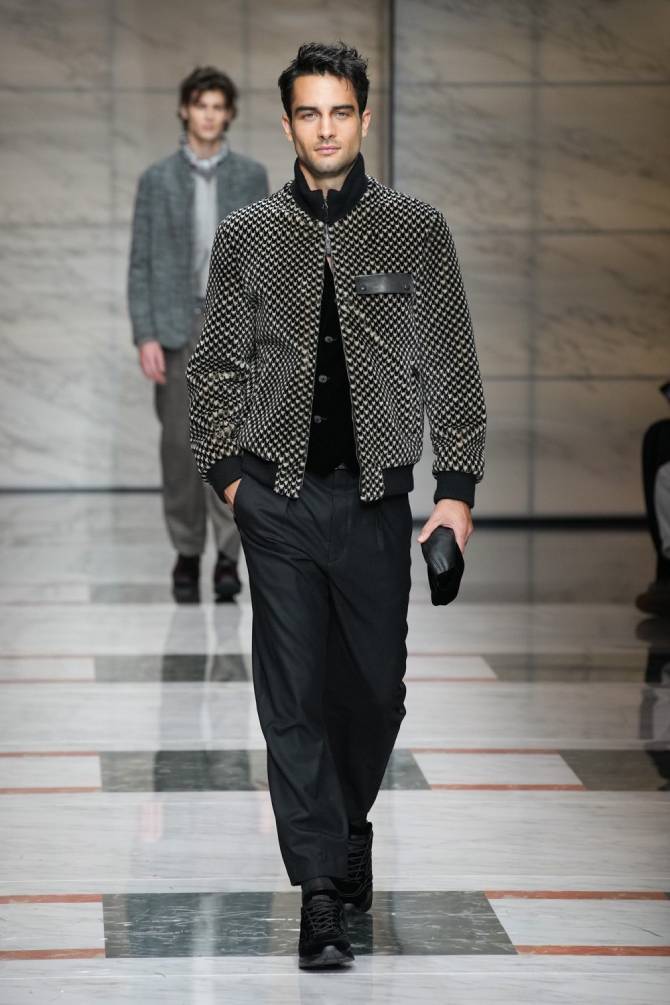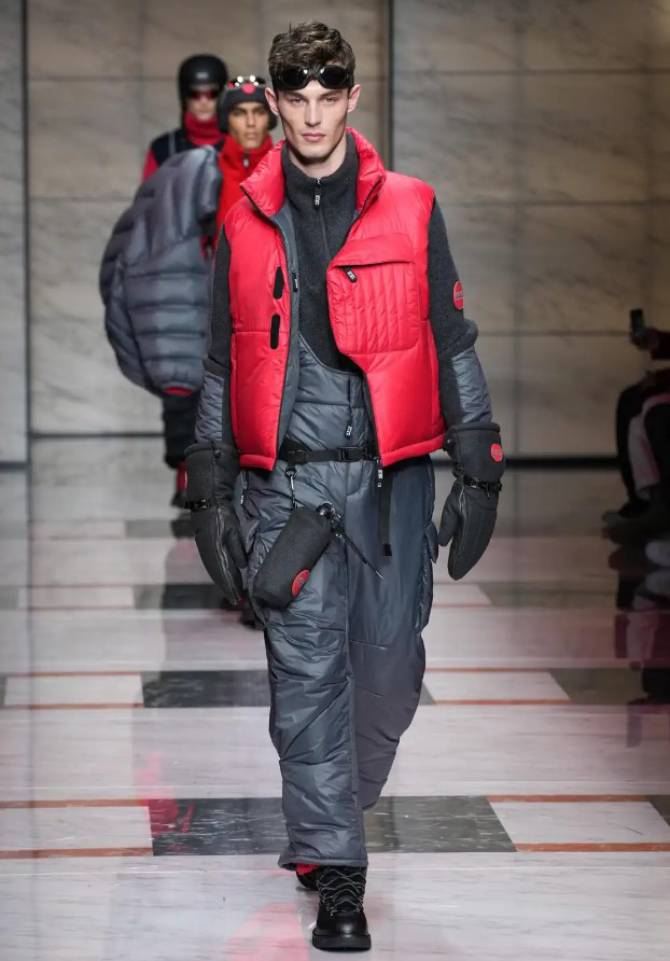 Similar articles / You may like this