Striped print never goes out of style. It is he who is the embodiment of elegance, sophistication. Therefore, many designers include clothes with him in their collections. And the thin strip looks especially interesting. It is barely noticeable, and goes well with any image. We at joy-pup tell you what pinstripe suits will look like in 2023.
Pantsuits
Choose straight pantsuits with pinstripes. They came to us from the 90s, while they fit well into modern style. You can safely wear them to the office, choosing options in black and gray.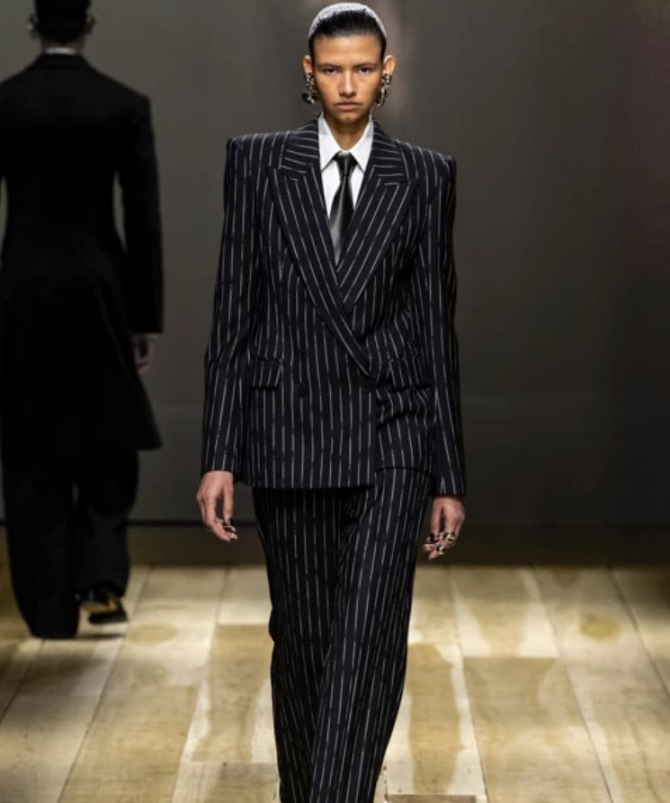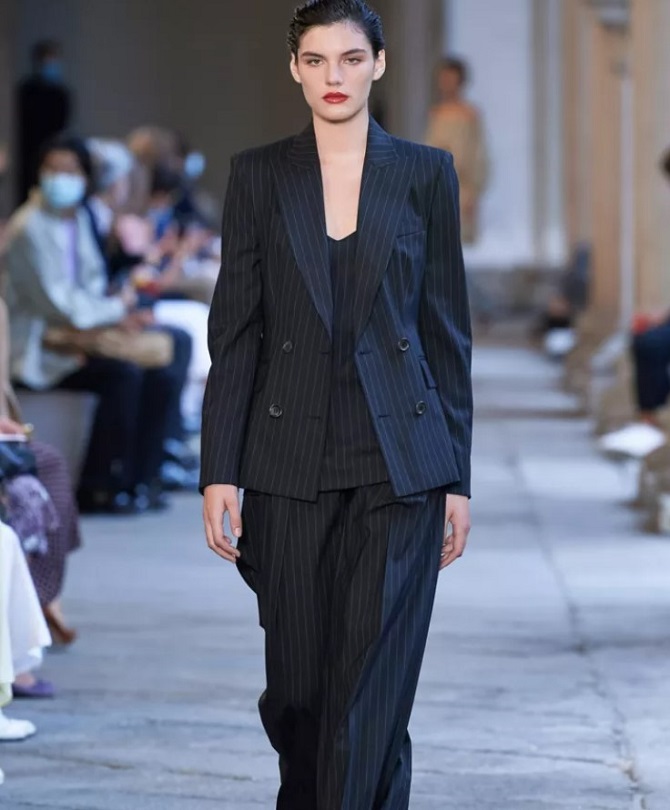 With a skirt
Pay attention to feminine suits that are suitable for a business meeting or office work. You can choose options with a fitted jacket, slit skirt, wide shoulders.
Color suits
It is not necessary to wear dark, classic outfits. If you want to look elegant and stylish, check out pinstripe suits in yellow, pastel, pink and even red.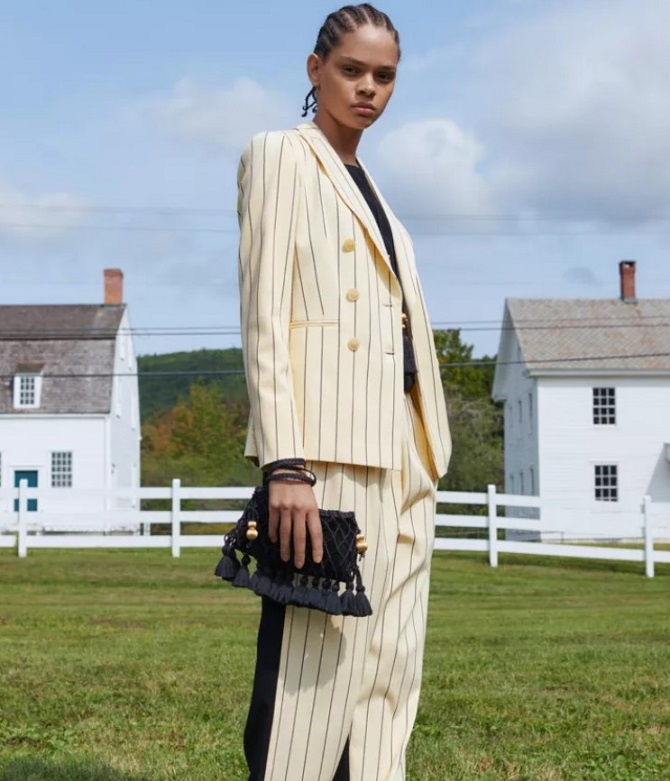 With asymmetry
You can choose suits with not only vertical, but also horizontal, asymmetrical stripes. For example, on some parts of clothing, it can go diagonally. It is very stylish and beautiful.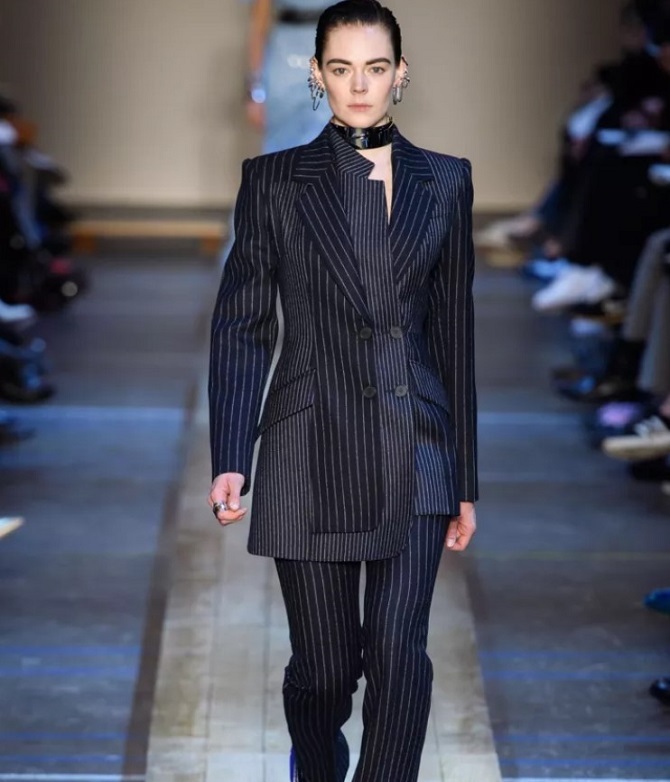 Oversize
Oversized pinstripe suits look no less attractive. They seem to be a few sizes too big. At the same time, with the help of such clothes, you can create a bright and unusual image.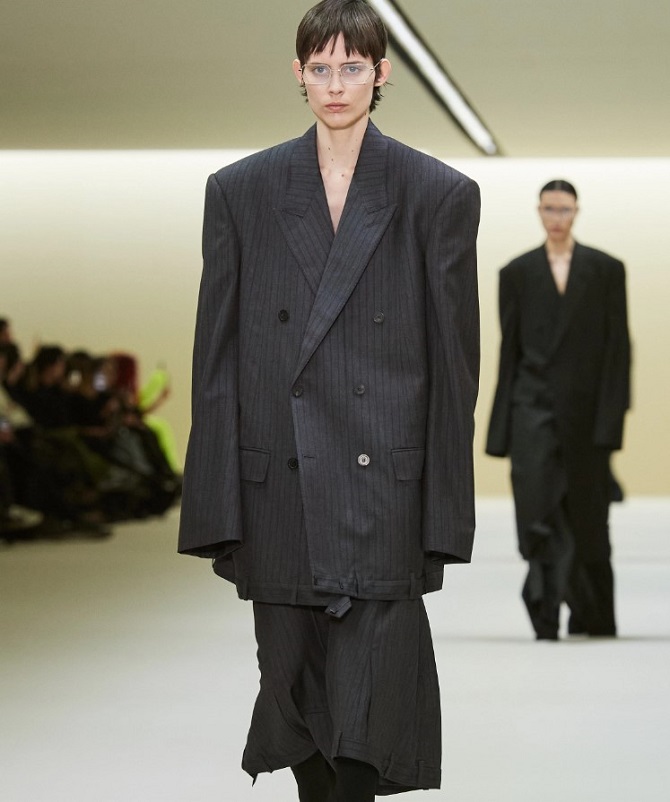 To be continued…
Similar articles / You may like this