Bell-bottoms are a very trendy type of trousers in 2023, but they are difficult to combine. A beautiful look with flared trousers requires more than just the right top. An important component of such an outfit is the selection of suitable shoes. We at Joy-pup offer ways to pair flare pants with shoes perfectly to achieve a stylish and eye-catching look.
Boots
Low-heeled boots will accentuate flared trousers or jeans, making this element more advantageous. This mix will make you extremely attractive if you combine it with a crop top and a jacket. This outfit will make you incredibly stylish and fashionable. Classic ankle boots with a round toe are perfect for wearing flared trousers on cold days. When using this type of shoe, you should opt for ankle-length flared trousers. This option helps to hide the neck of the boots, thereby creating a one-piece elegant look.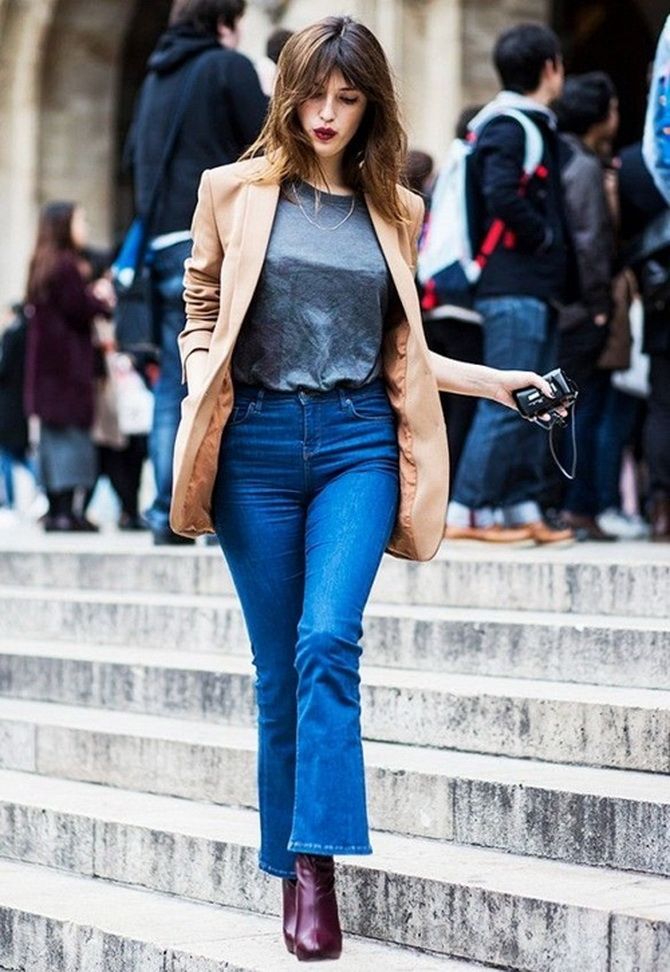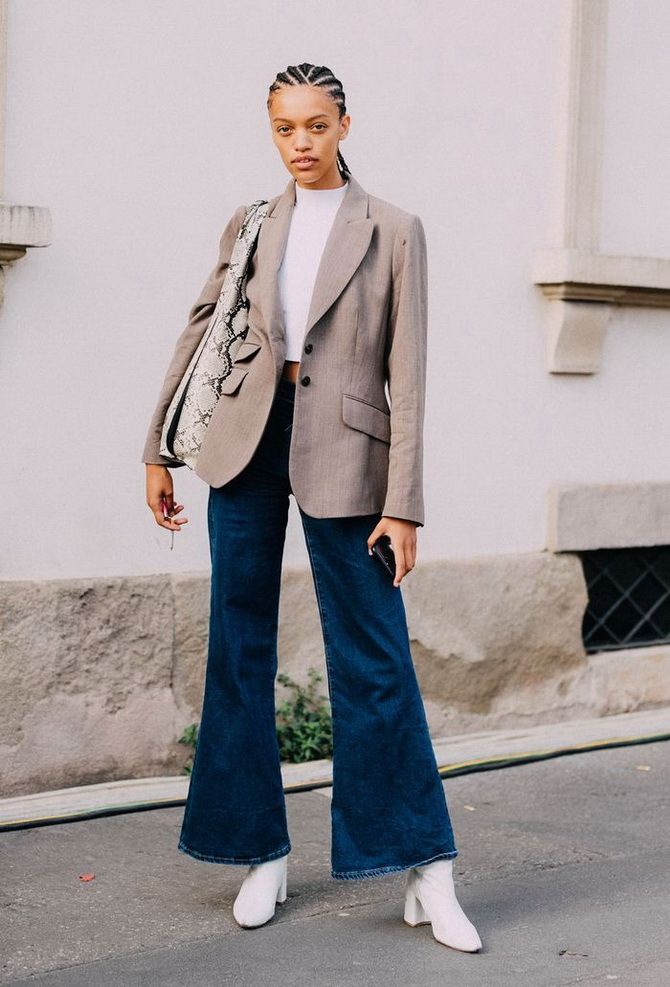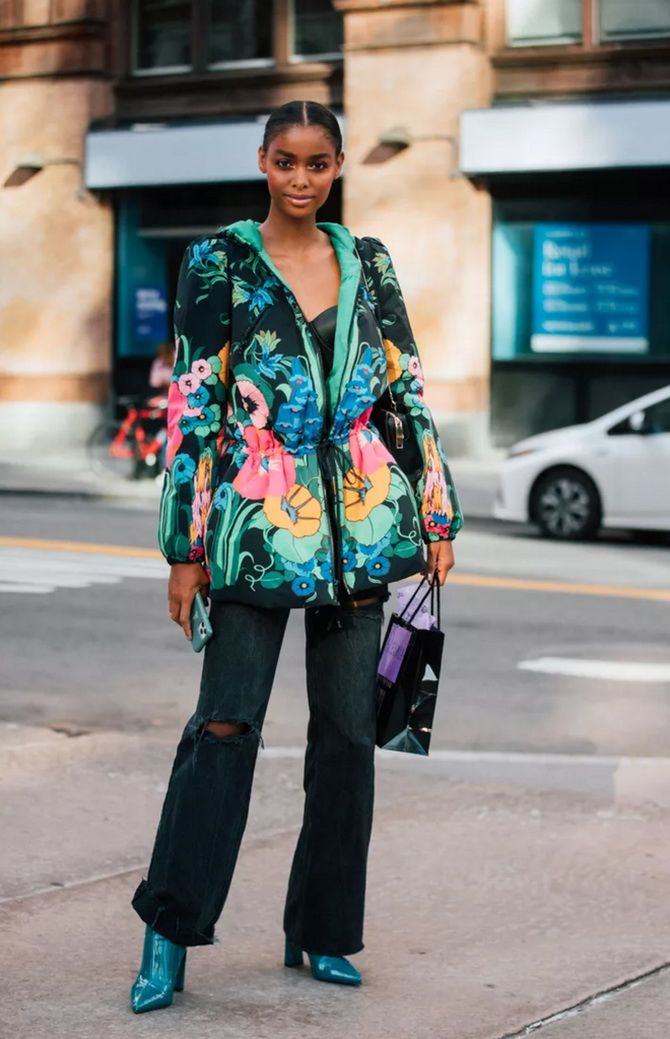 Platform shoes
A platform is one of the shoe styles that goes well with flared trousers. They are also a hot trend preferred by girls in 2023. This combination will make you taller, slimmer and, most importantly, the hem will not drag along the ground. Pair them with stylish long-sleeve silk blouses for a classic 1970s look.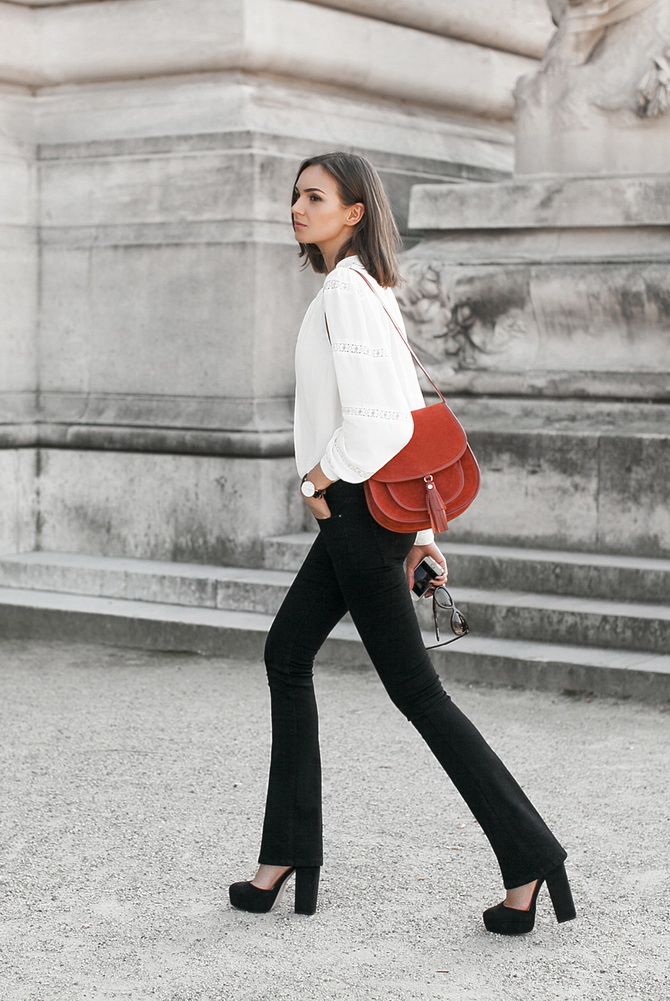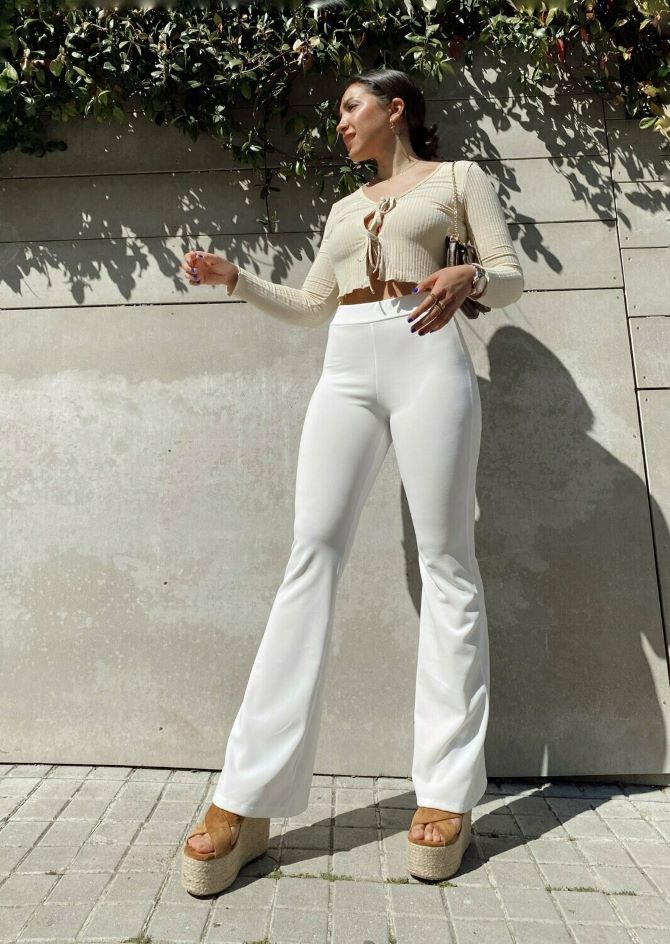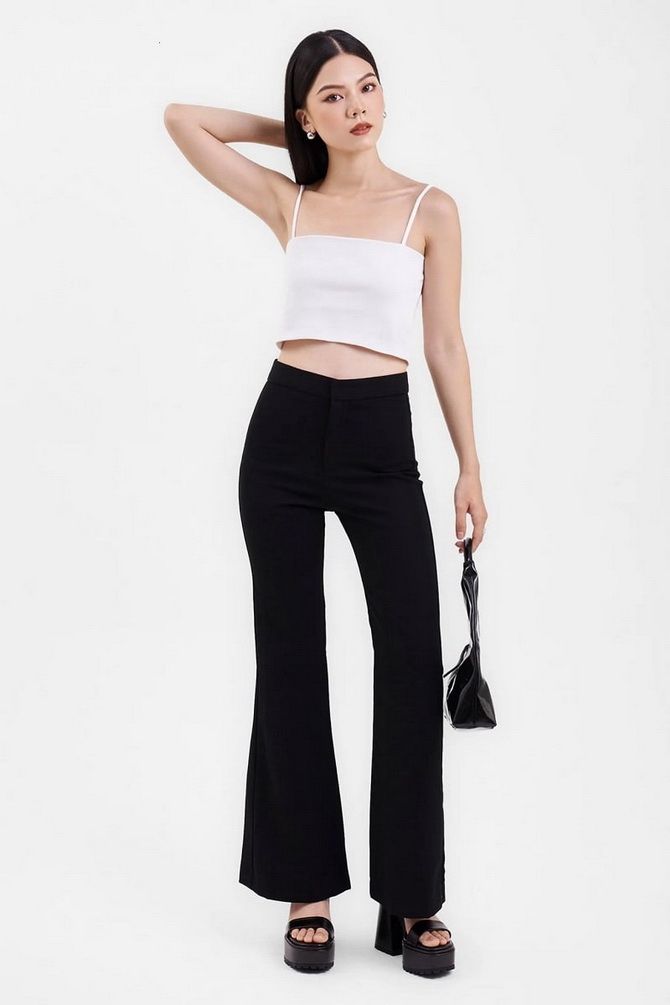 Heeled shoes
High heels are in every woman's shoe closet. It can be combined with different outfits, including flared trousers. If you want to visually increase your height, the combination of high heels and flared trousers will be your favorite. Choose a length that barely touches the middle of your shoes to make your legs look longer.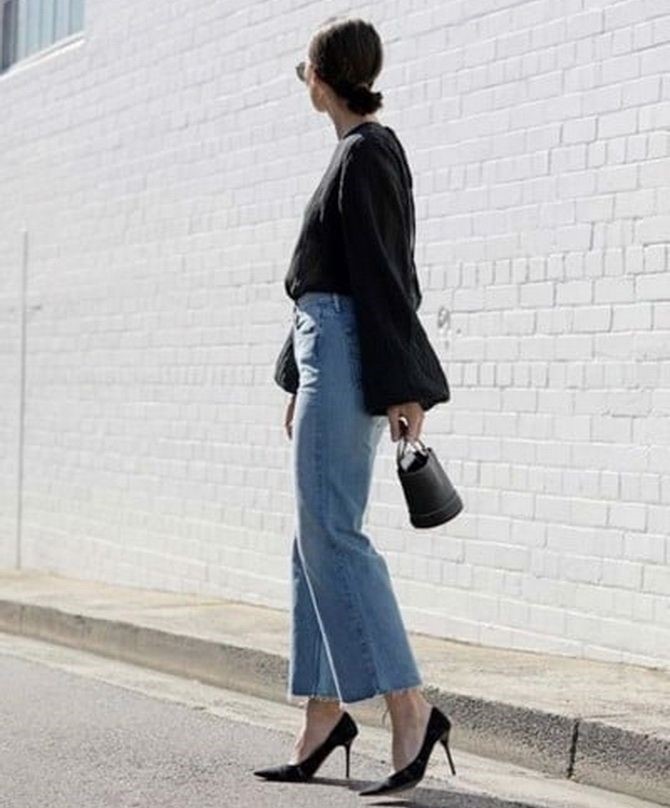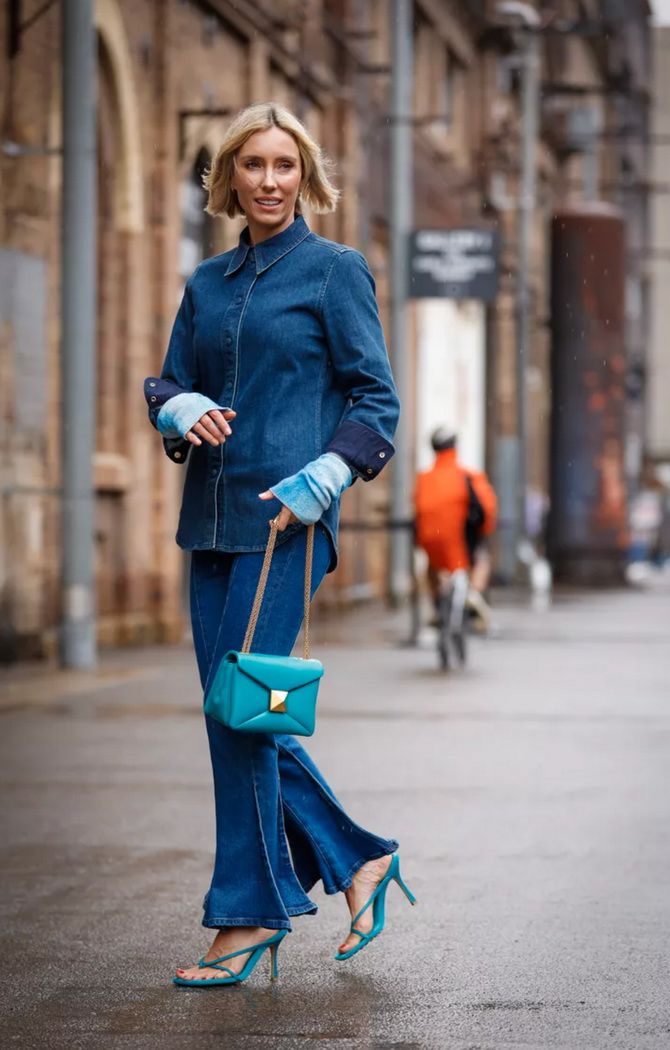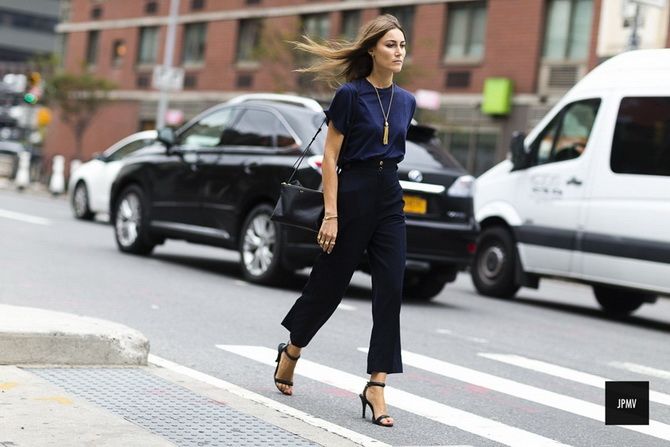 Sneakers
Sneakers can always be combined with any outfit and, of course, with flared trousers. Choose ankle-length flared jeans so that the bottom does not drag along the asphalt while driving. This combination will give you an extremely youthful and dynamic look and a trendy personality.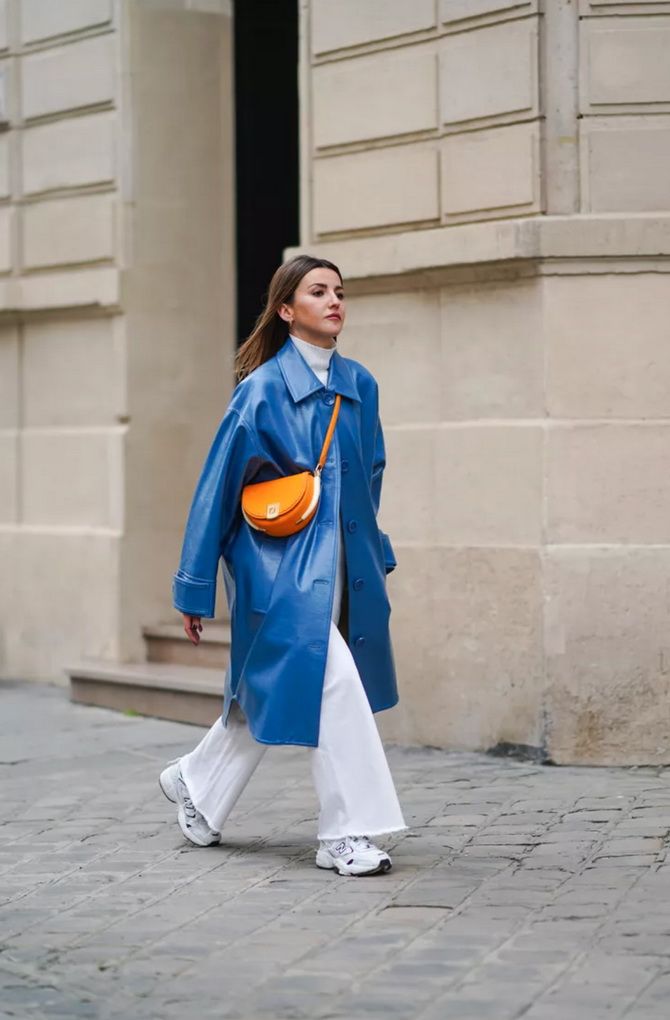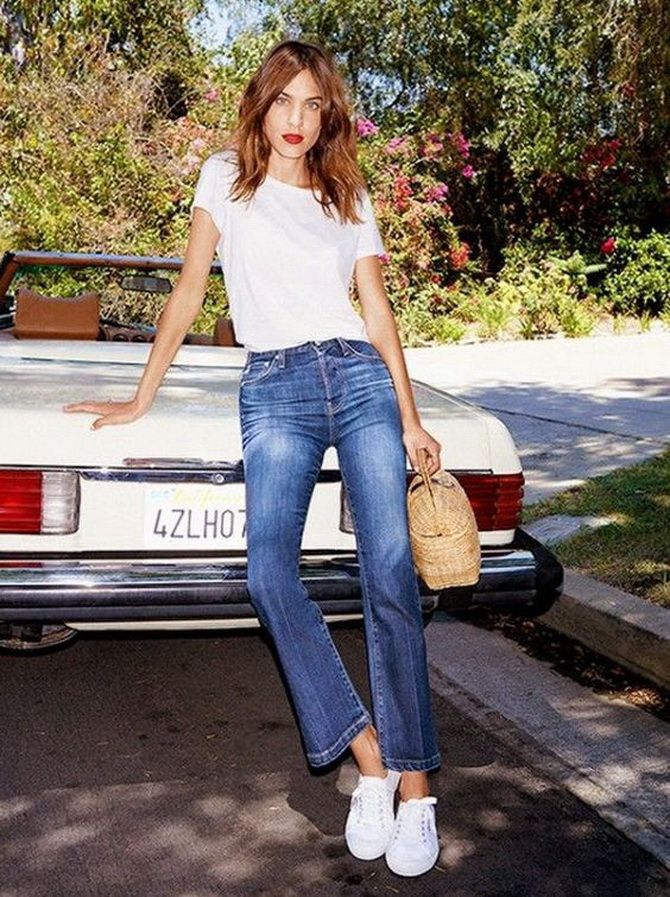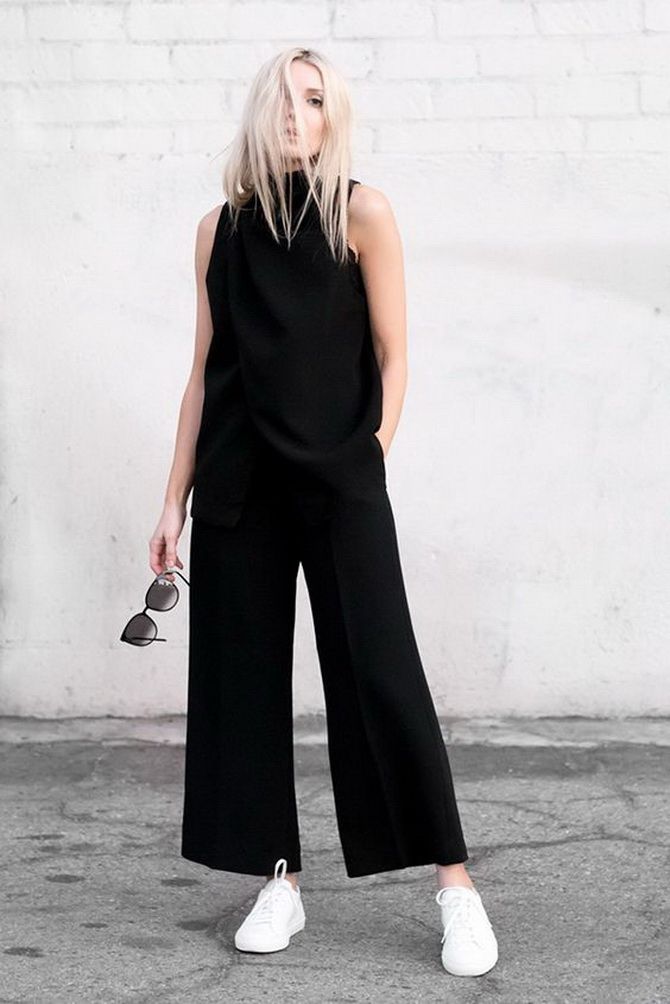 Sandals
If you wear flared jeans in hot weather, such as summer, comfortable sandals are a great choice for you. This combination will not only give you a stylish look inspired by the fashion of the 90s, but also provide additional comfort while walking.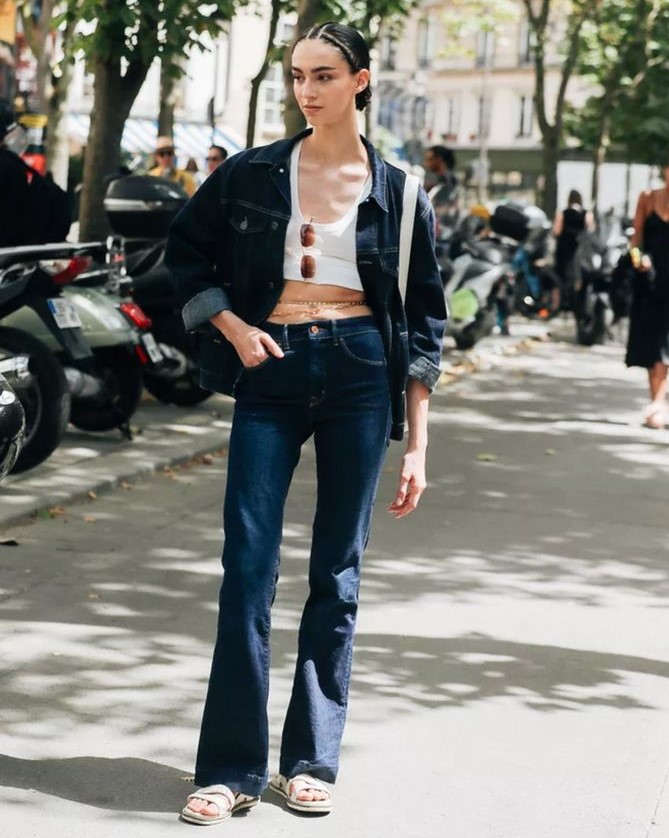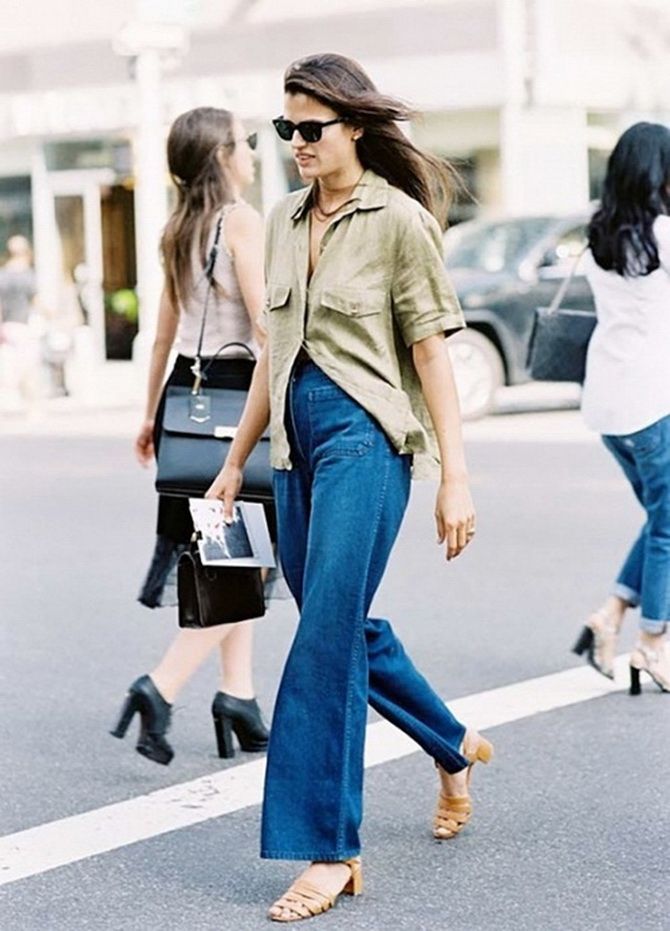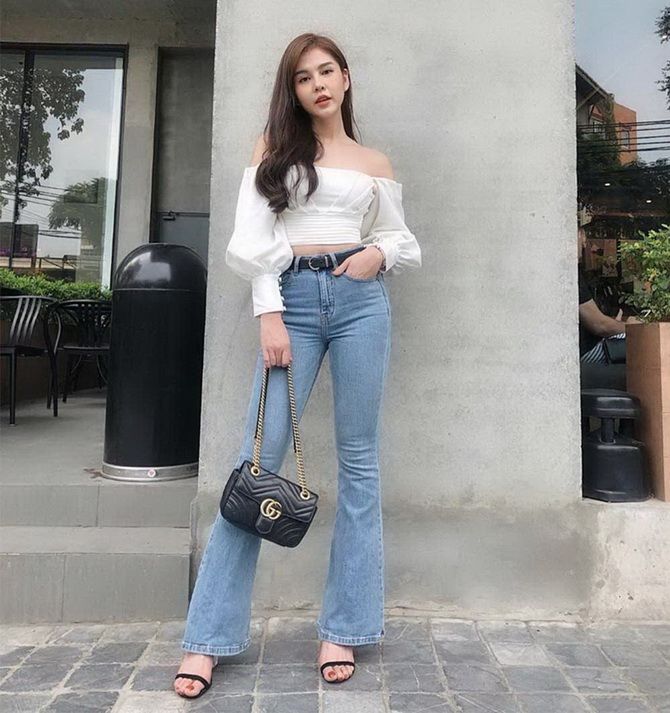 Similar articles / You may like this