Summer is the perfect time for trendy and stylish denim shorts. In joy-pup, we will tell you about five current trends in denim shorts for this season. Read about the latest news.
High rise
High rise denim shorts have become one of the hottest trends this year. They create an elegant and fashionable look, giving the silhouette a feminine outline. The high waist accentuates the waist and elongates the legs for a slimmer figure.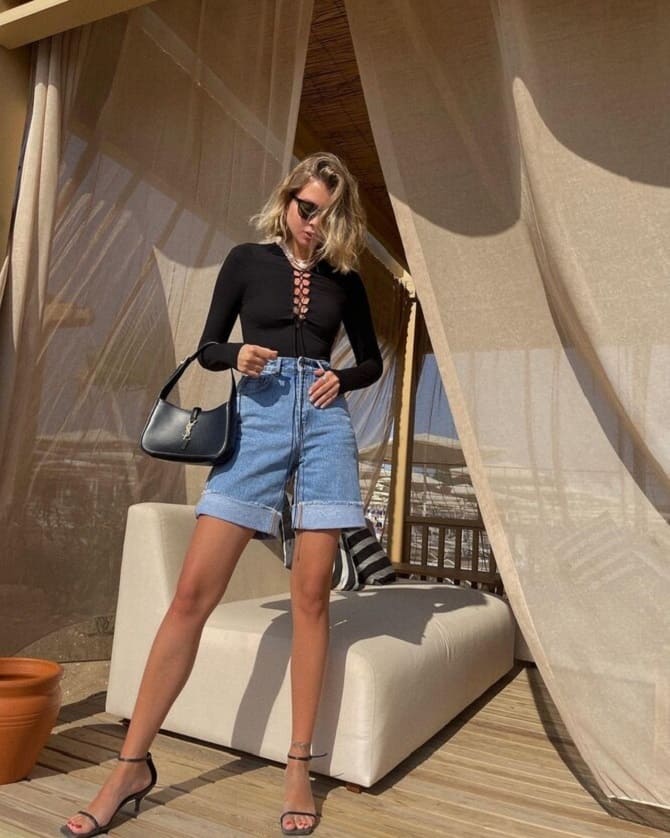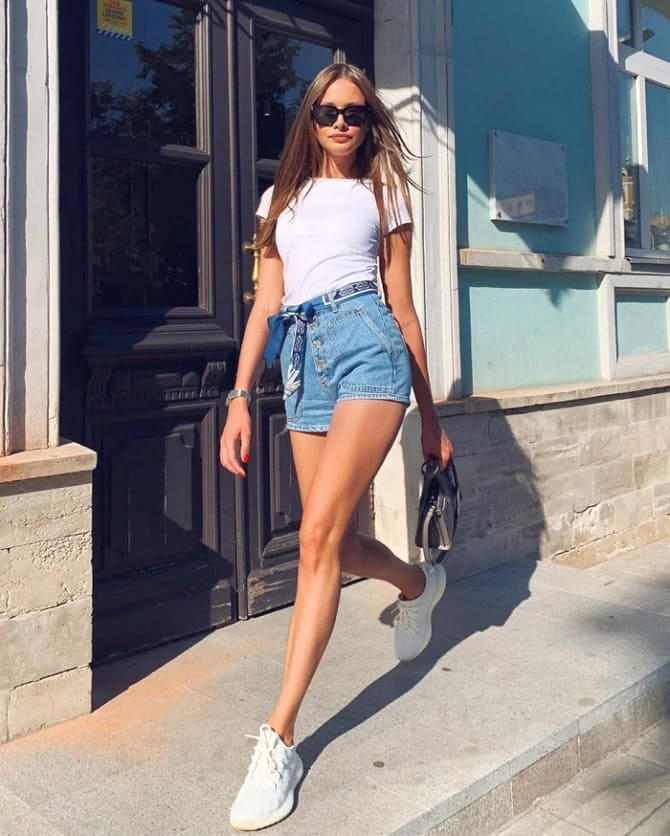 Torn parts
Ripped denim shorts are still in style this summer. This style adds casualness and ease to the image. Ripped jeans can be distressed or even slit for a playful and stylish look.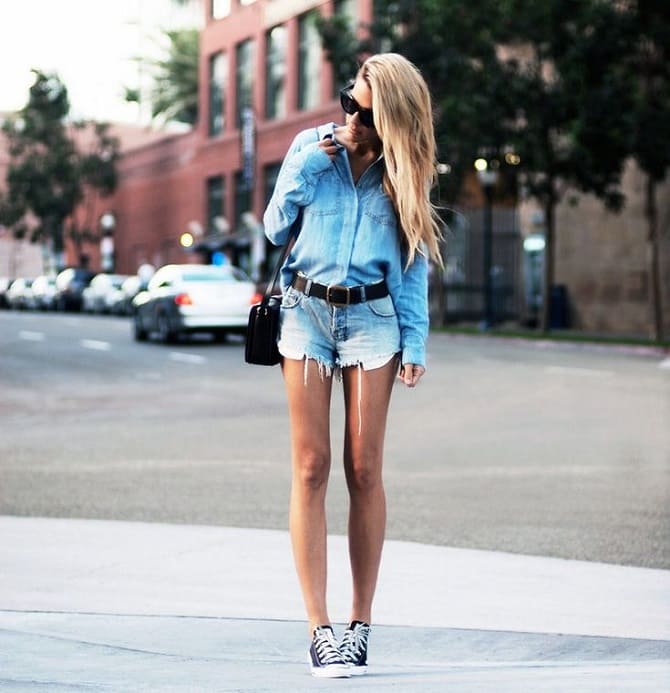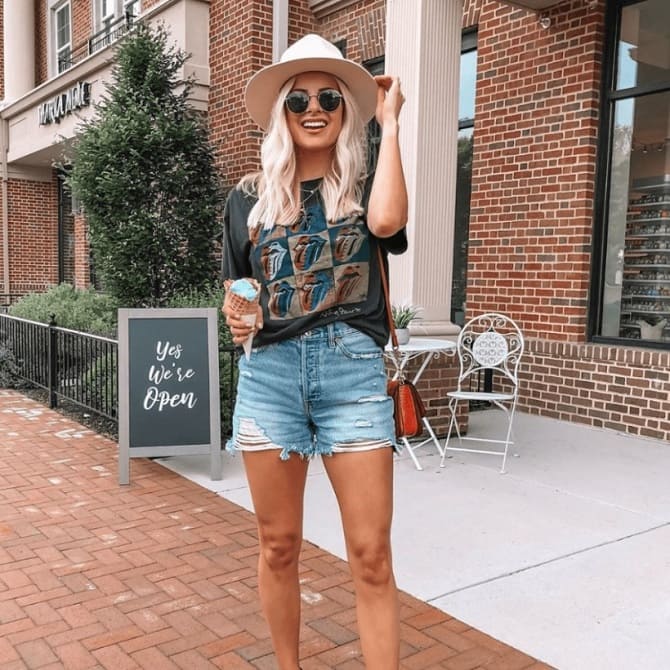 Bright colors and prints
Summer is a time of bright colors and prints, and denim shorts are no exception. Bright hues like red, pink, yellow and blue are popular this year, as well as printed and embroidered shorts. This allows you to add playfulness and originality to your summer wardrobe.
Ultra short shorts
Such models are distinguished by the fact that their bottom is incredibly short. They can easily pass for underwear, while having a high fit. Choose models in a classic shade or with prints. Complement them with long shirts.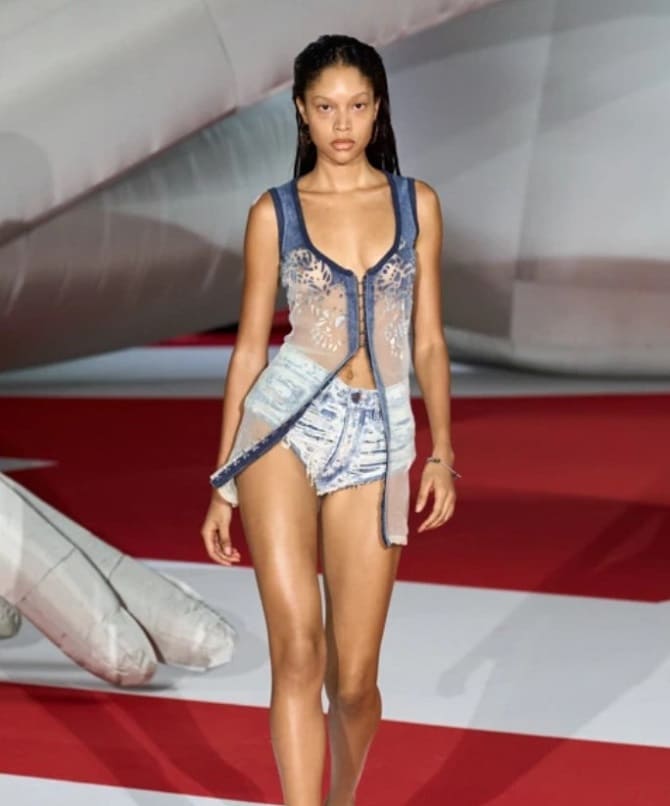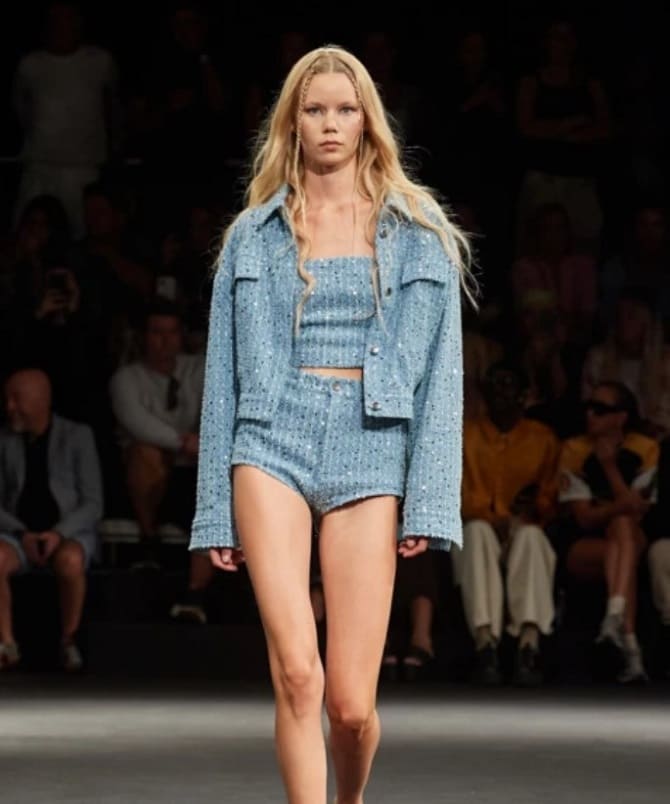 Bermuda shorts
In the new season, classic Bermuda shorts are becoming popular. Models made of fabric keep their shape perfectly and can be combined with any top. Feel free to wear them both to a party and in everyday life.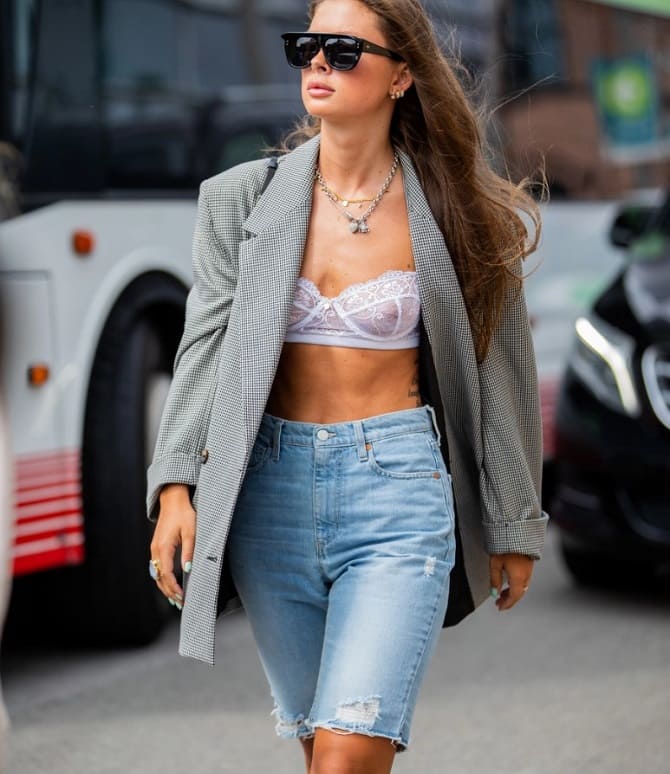 To be continued…
Similar articles / You may like this