It's fair to say that women's vest is one of the main trends of 2023-2024. In spring and summer, women of fashion slip it on their bare body, wear it with shirts, T-shirts and turtlenecks also combining it with skirts, dresses and shorts. For the fall-winter season, designers have prepared a new collection of thermal lined body warmers made of leather, wool, suede, quilted fabric and eco-fur. Joy-pup has found photos with the novelties of the 2023-2024 season, showing how to wear a vest and what to combine it with to look stylish.
Knitted vest: how to create a stylish look in 2023-2024
This year, a knitted vest has lost its status of a vestige of the past and a thing from grandmother's closet. Street style stars combine sleeveless knitted vests with white shirts and T-shirts.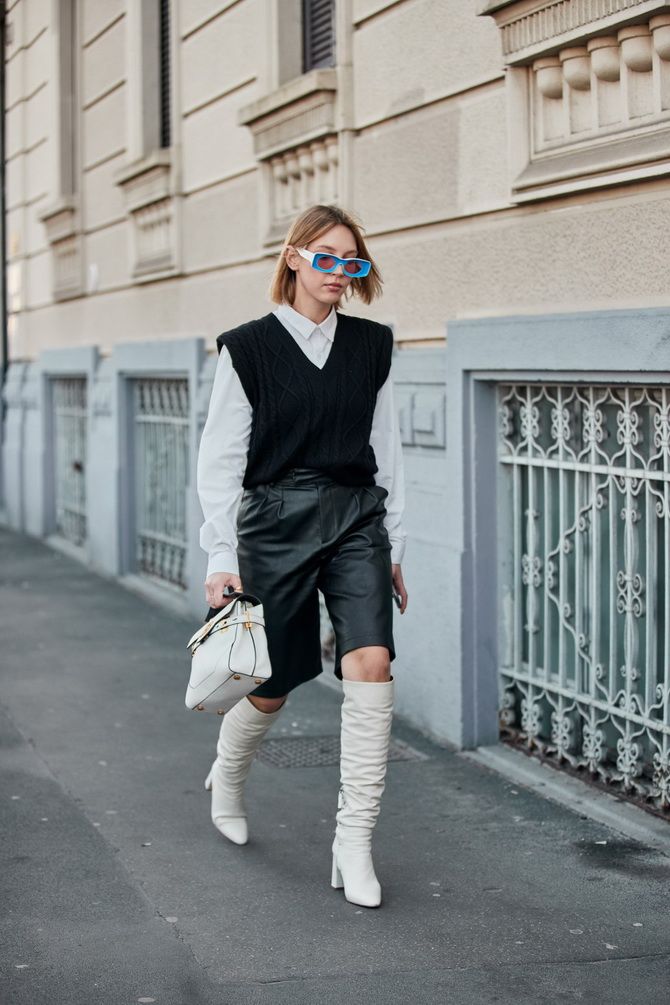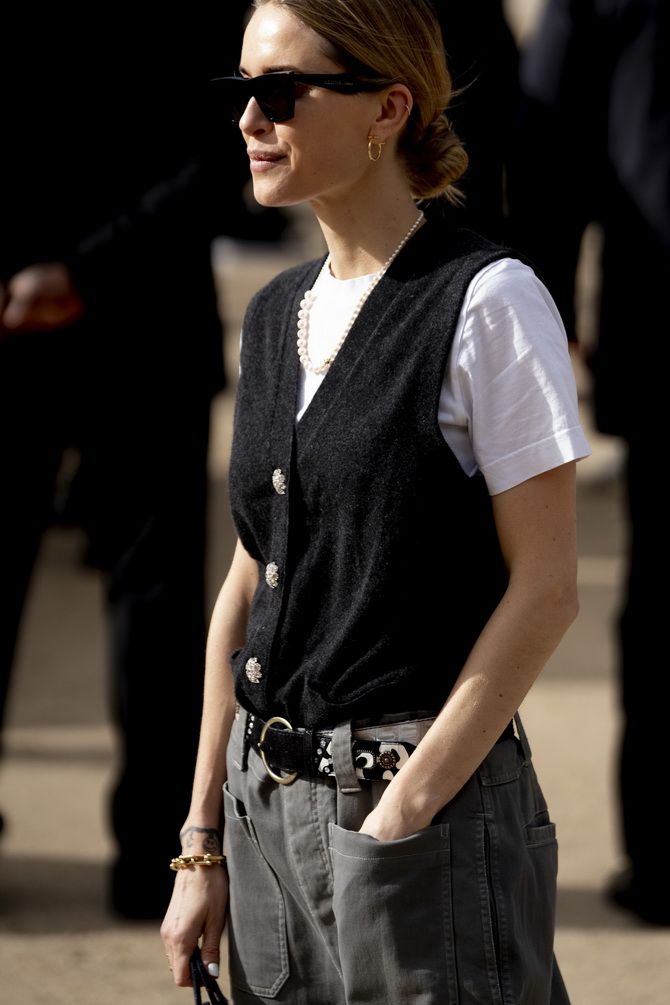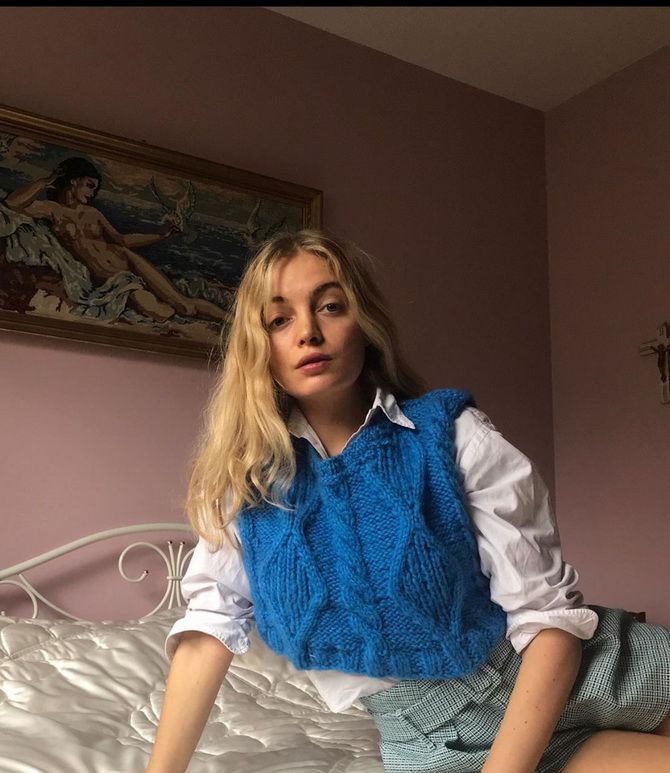 A stylish black or blue vest is combined with leather trousers, jeans or light-colored trousers. Take a look at the following set: a white untucked shirt, skinnies, and a houndstooth sweatshirt vest. Rough boots will harmoniously complement this delightful look with a fashionable in 2023-2024 vest.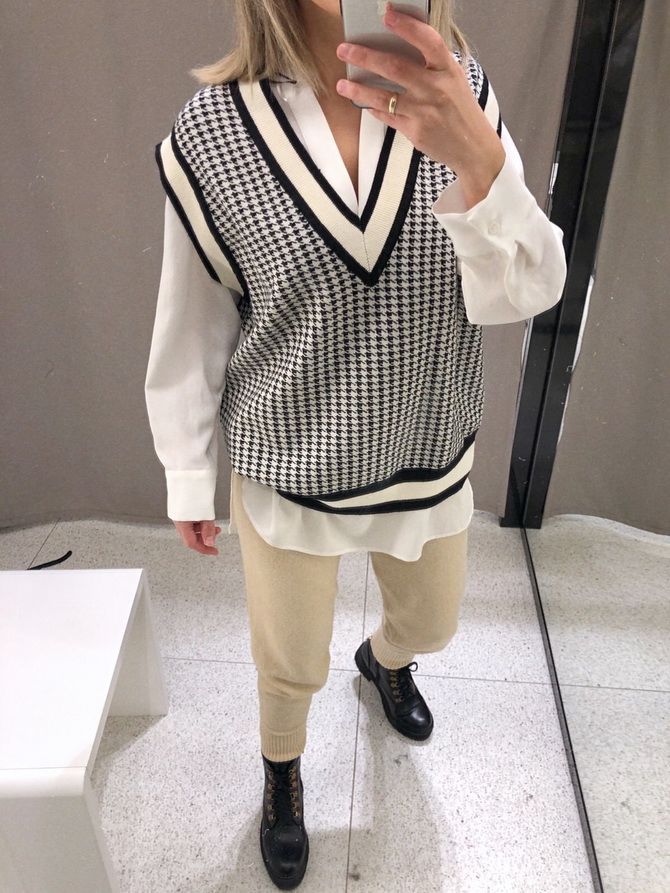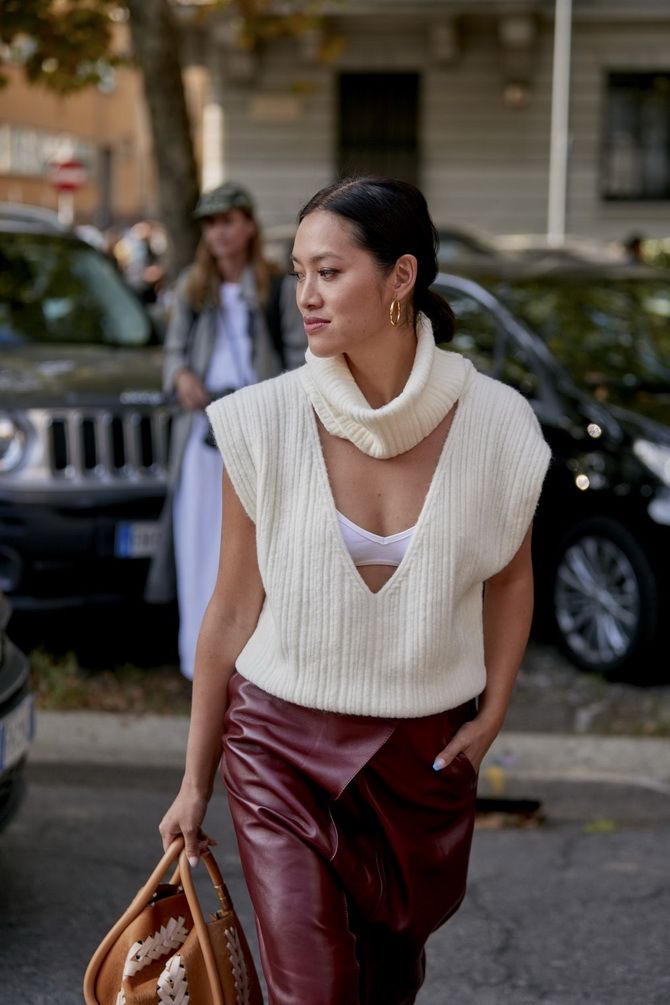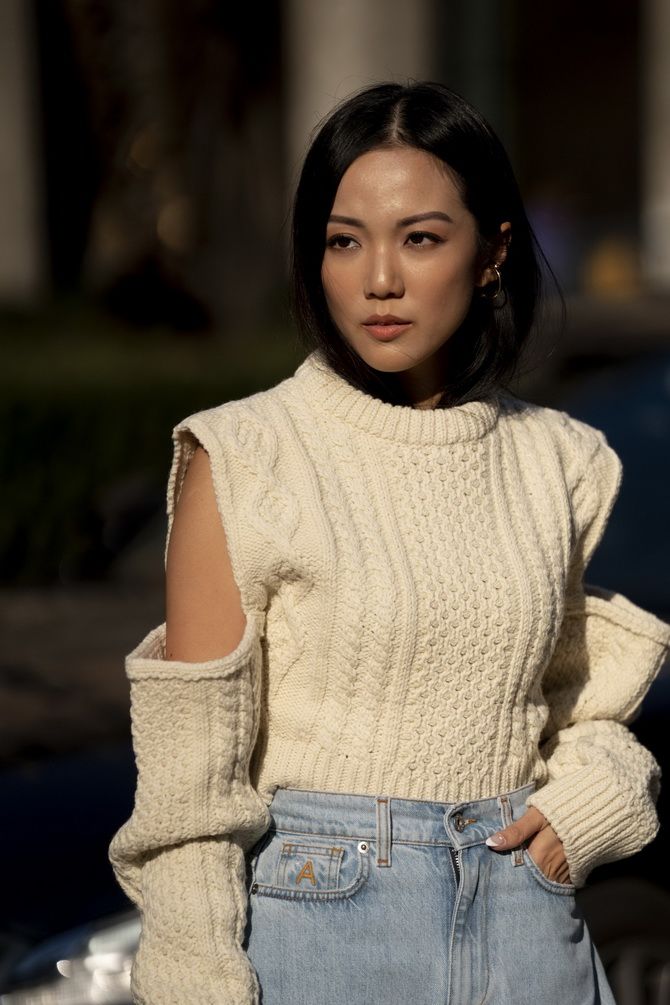 Chic new items in 2023-2024 – with a neckline and a put on neckpiece or models with cut-off sleeves.
What to wear with an elongated vest: novelties 2023-2024
The long vest has become a hit at New York Fashion Week, where guests showcased luxurious looks on the streets of New York. How to wear a long sleeveless vest? There are many variations to suit any weather. Ankle-length models are worn on top of a trouser suit and wide knee-long vests are worn instead of a dress.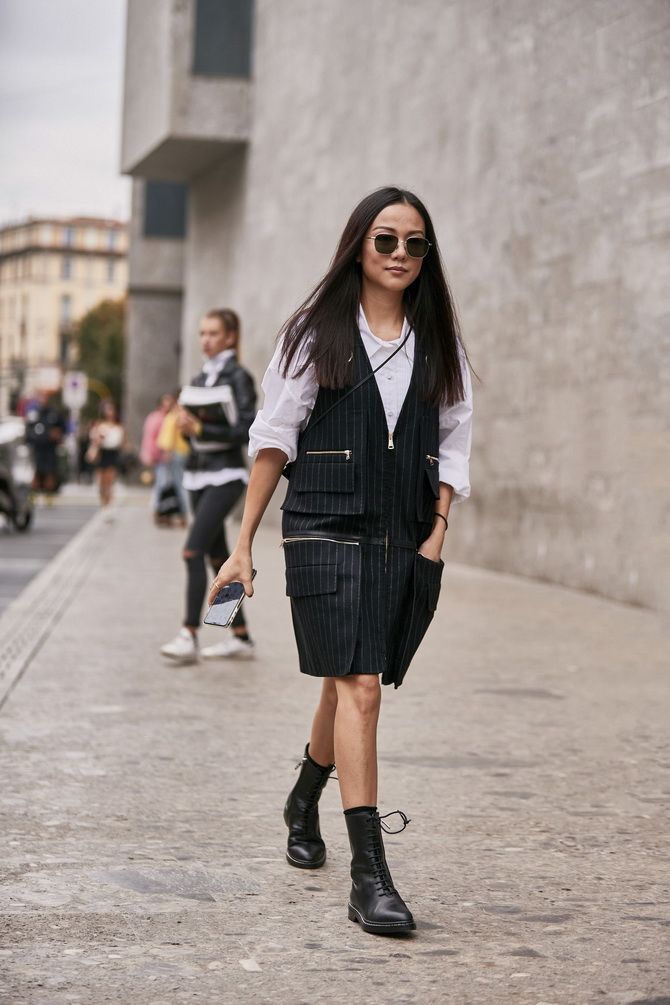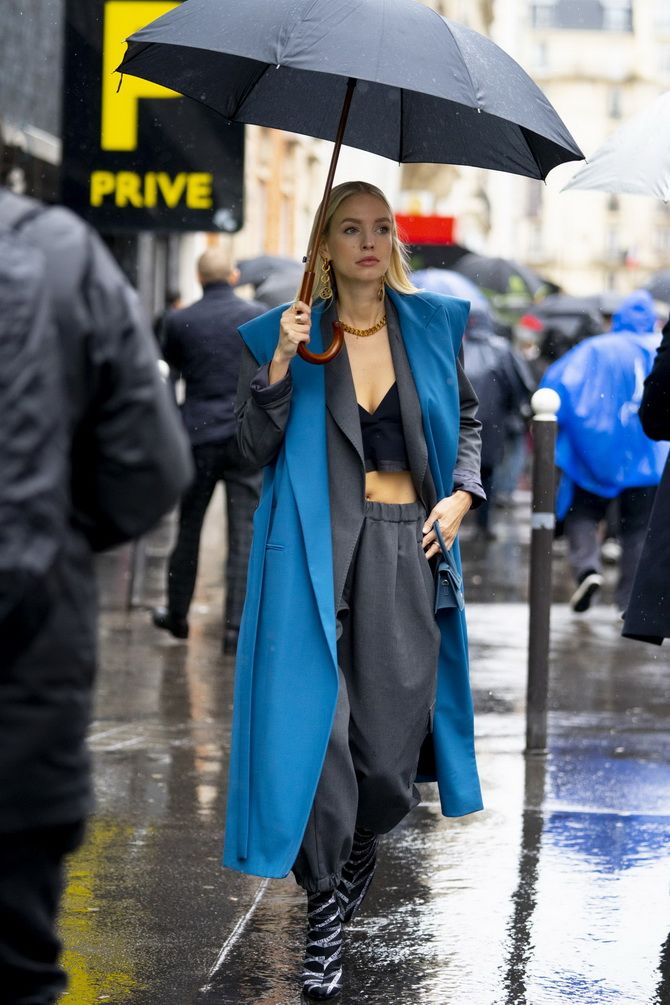 Elongated vests from world designers were also presented on the catwalks of the Fashion Week in Paris and Milan. For example, the Miu Miu brand, in its usual luxurious manner, showed images with oversized styles, as well as fitted women's vests with eco-fur trimming.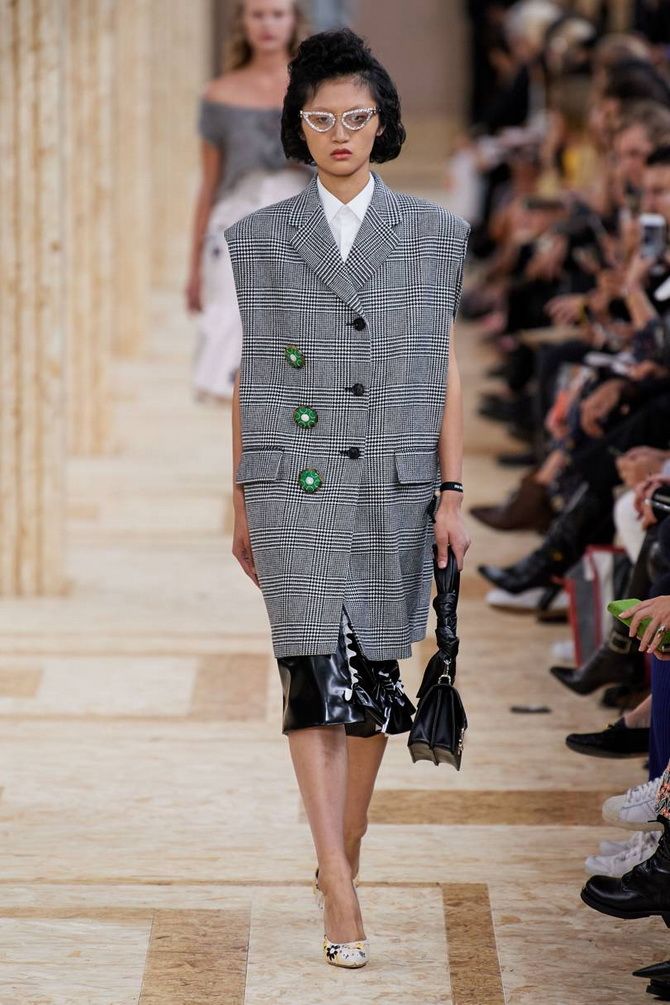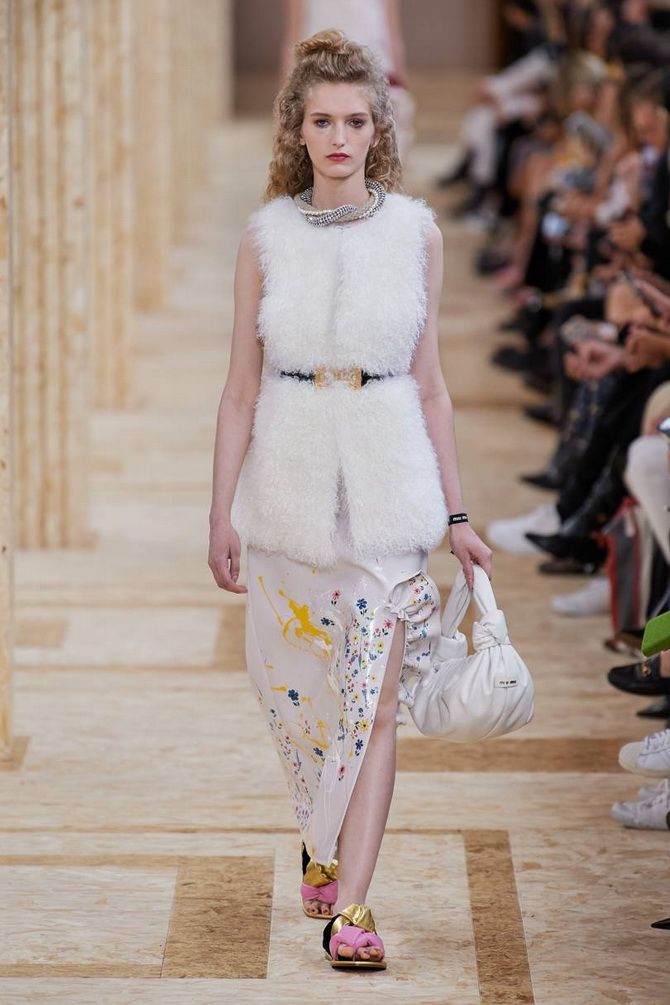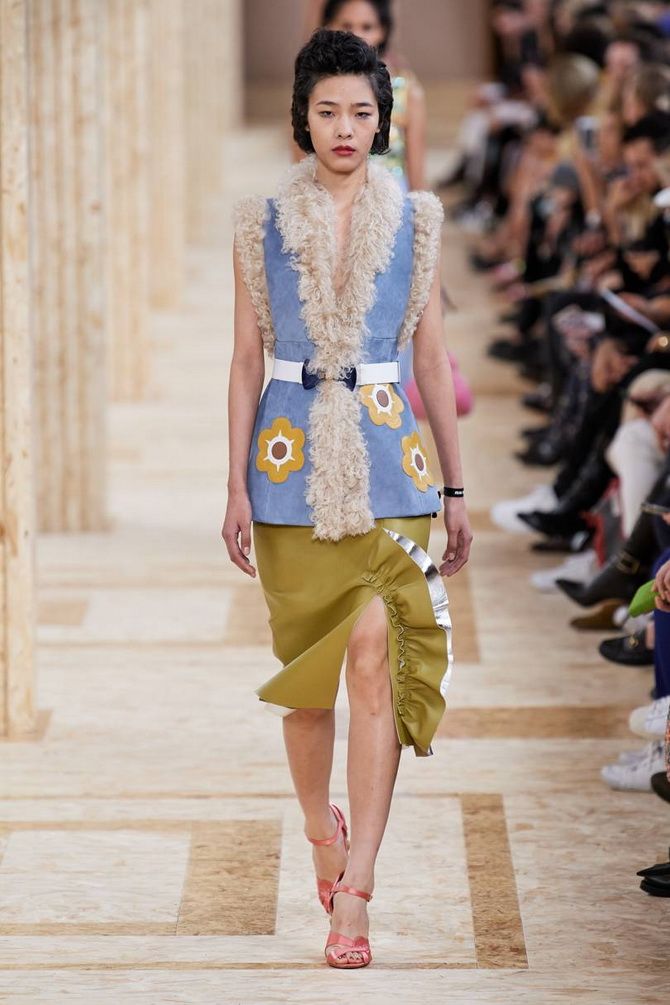 A few more ideas on how to wear an elongated vest include combinations with bell-bottom trousers, leggings, skinny summer pants, or even a long skirt.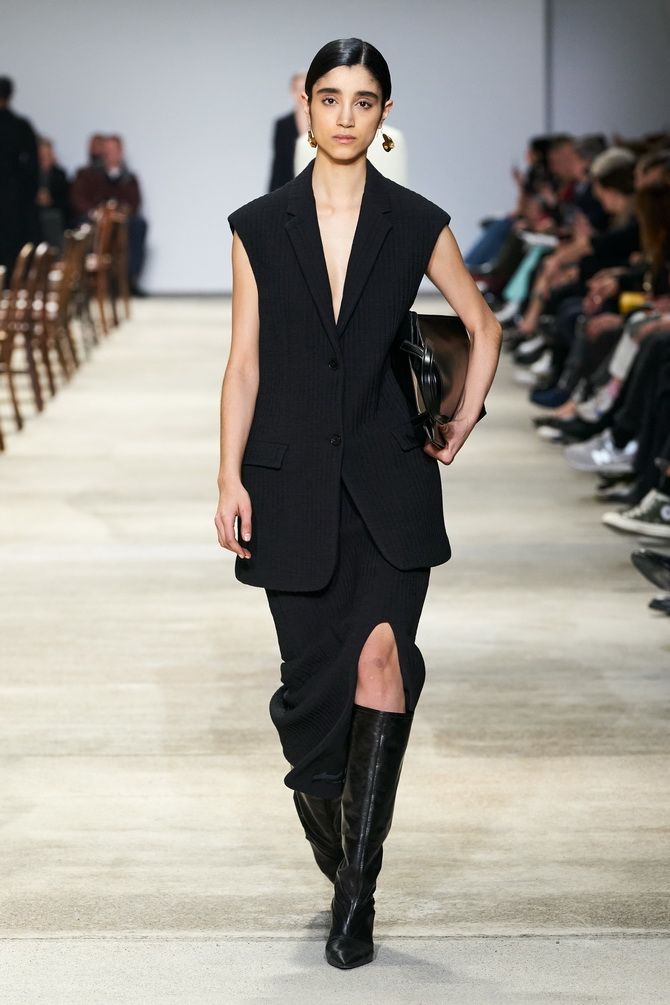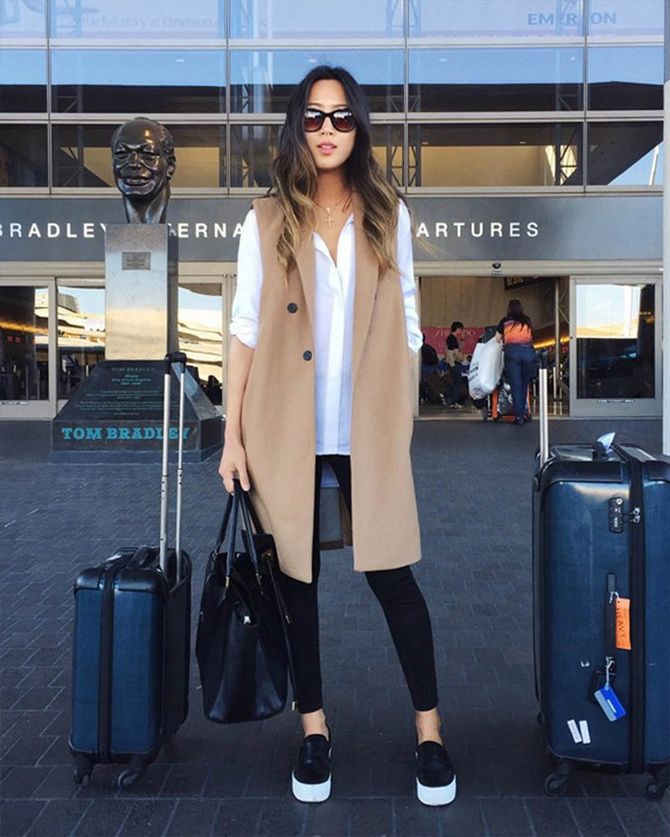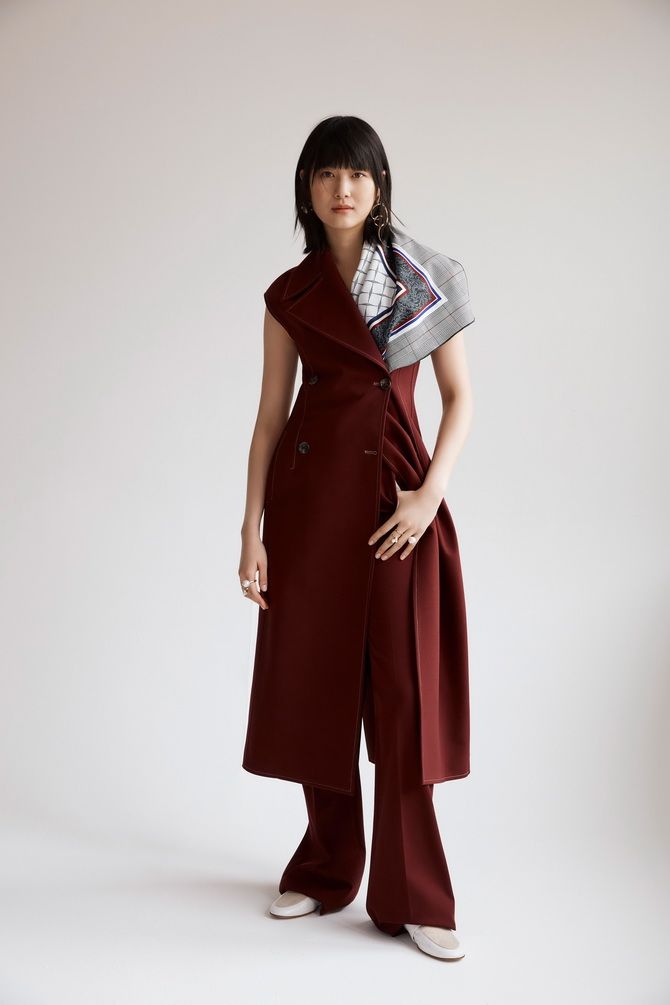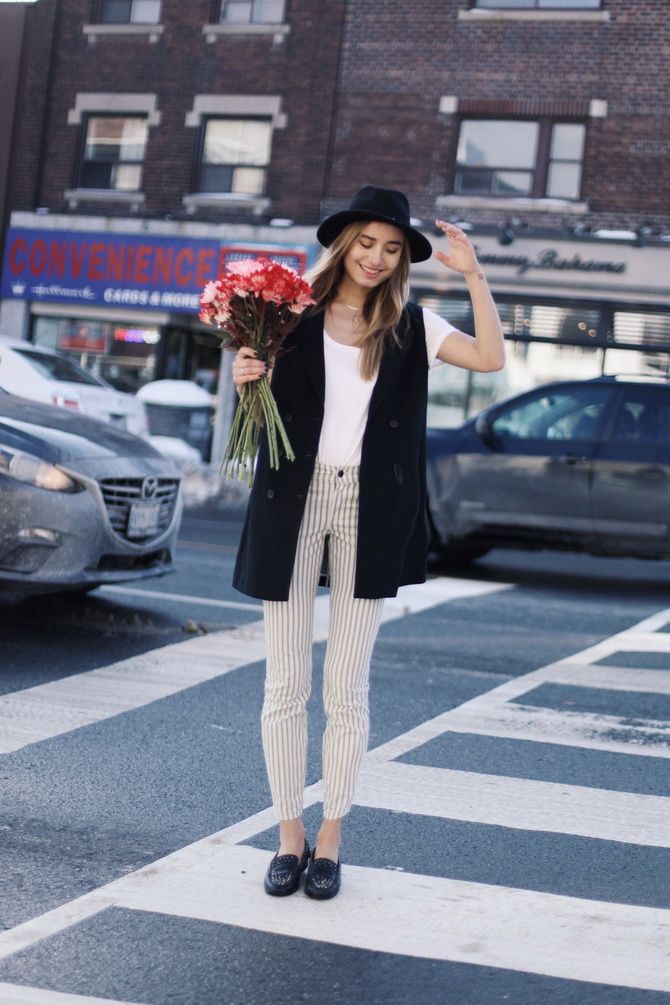 You probably remember these vest models with a huge number of patch pockets. This season it' s fashionable to combine such a vest with wide trousers, midi skirts and completely different shoes – from sneakers to high boots.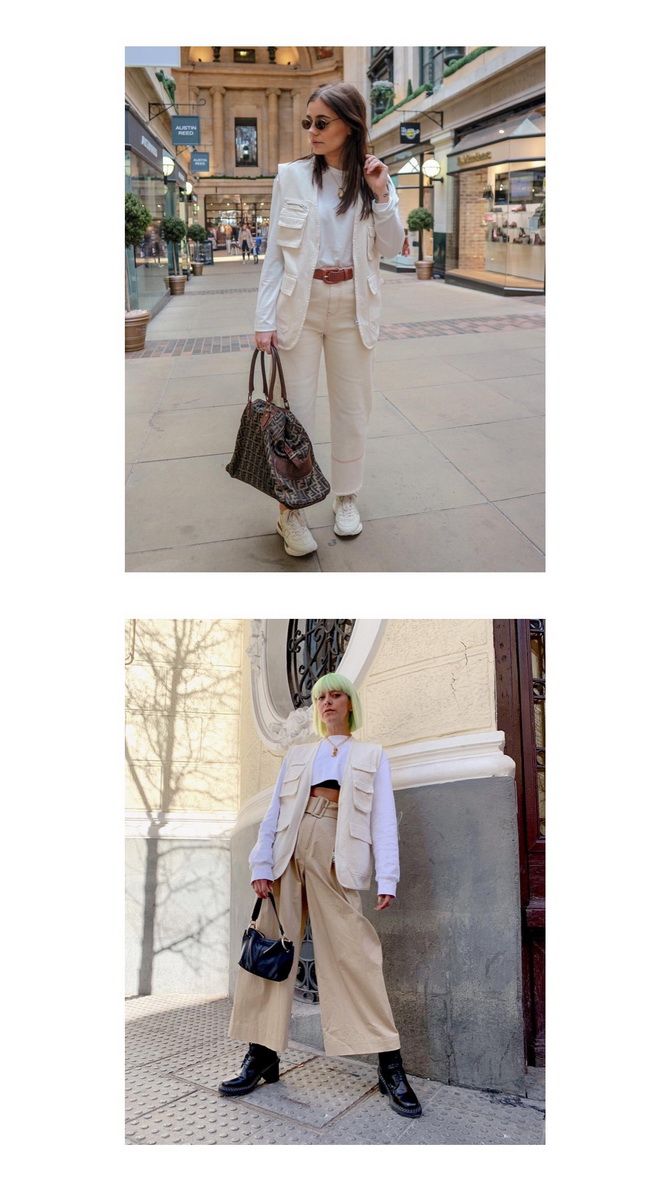 A vest dress is a great idea for summer 2023. Try on fitted models or accentuate the hips, as in the new Givenchy spring / summer collection.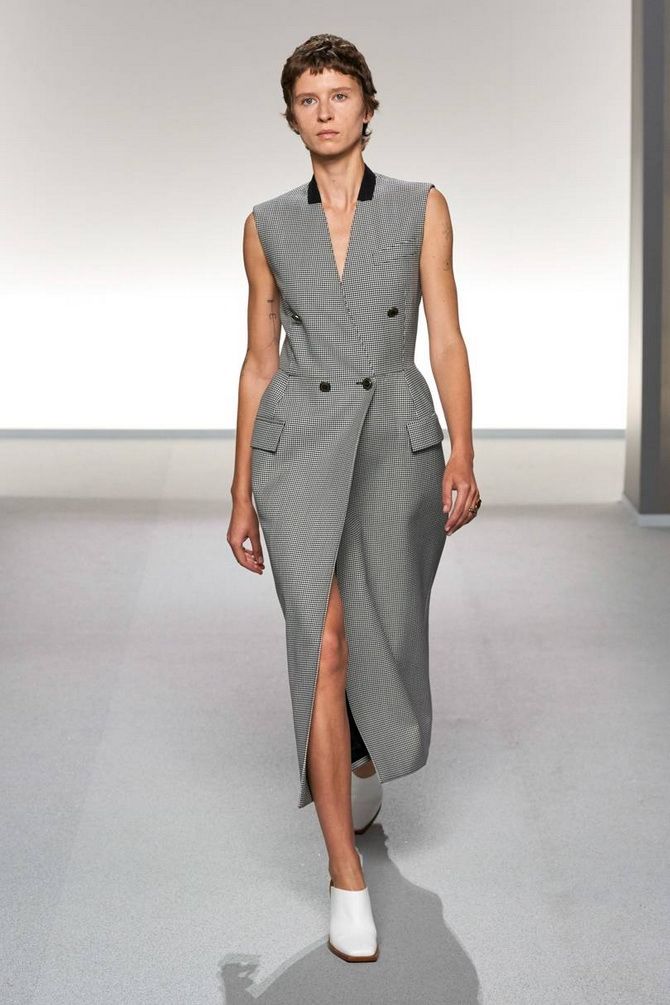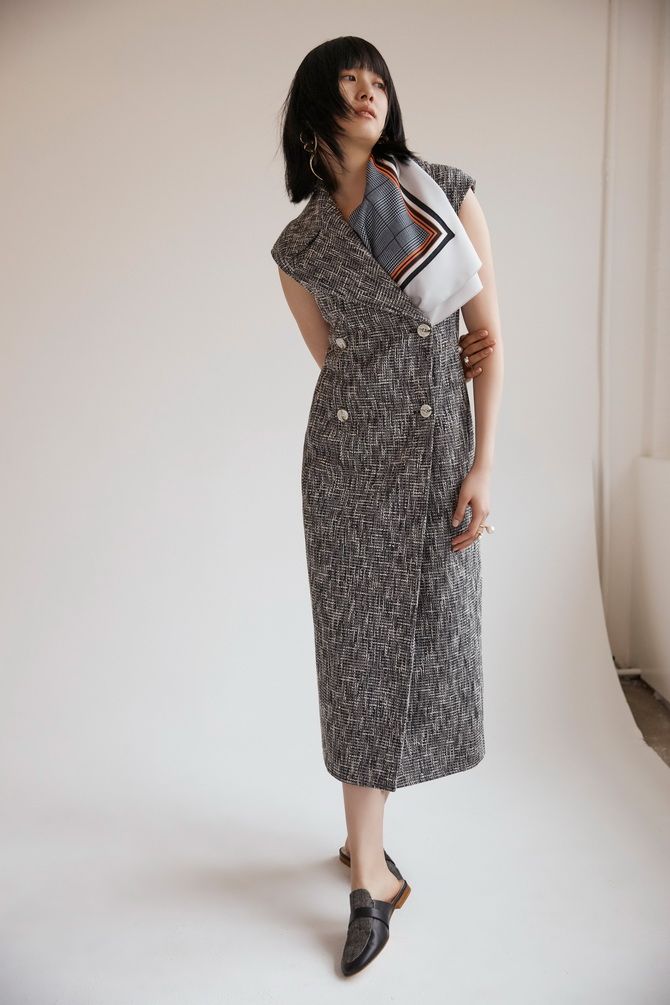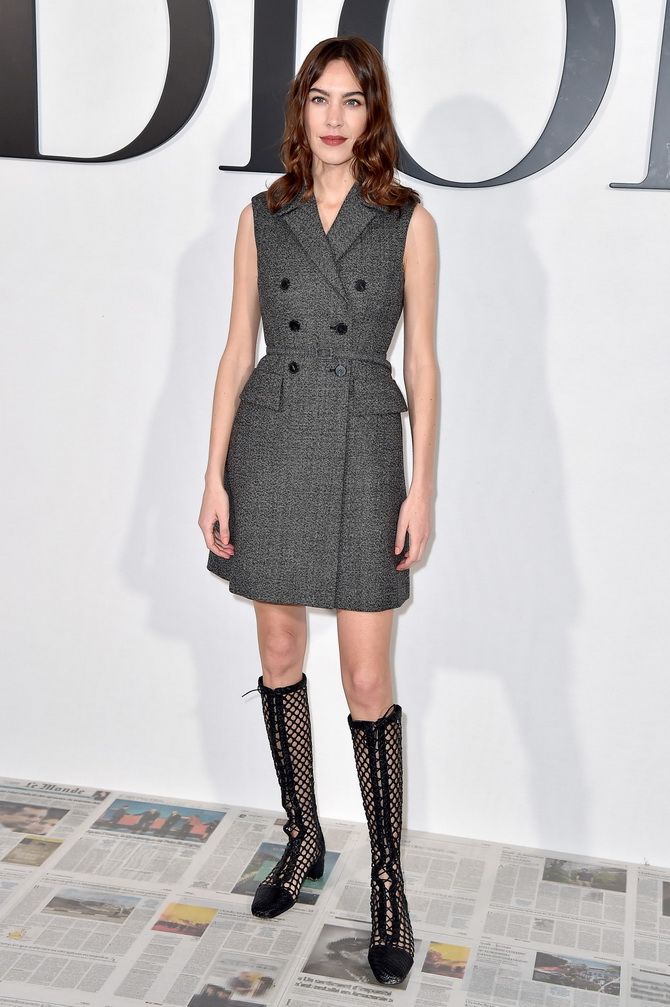 What to wear with a denim vest
The denim vest has been in favor for several decades. It's combined with jeans, light skirts and dresses, any type of trousers and shorts. Denim vest is really a versatile item of clothing for spring and summer 2023.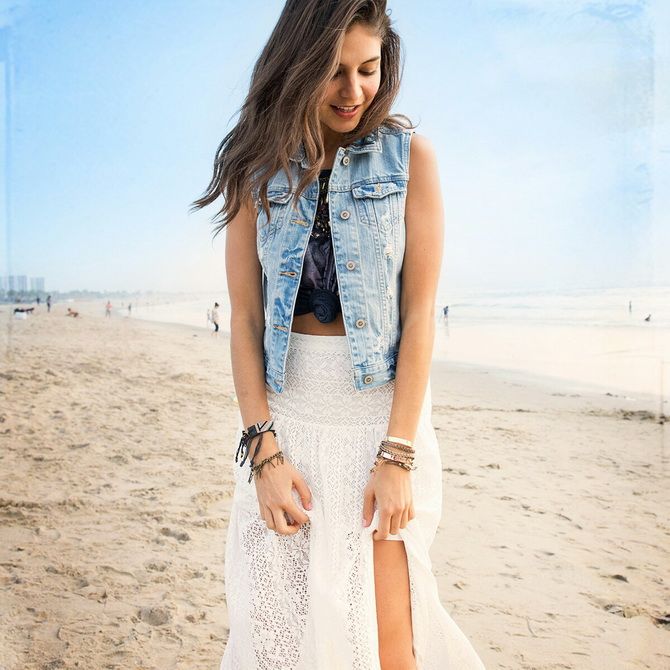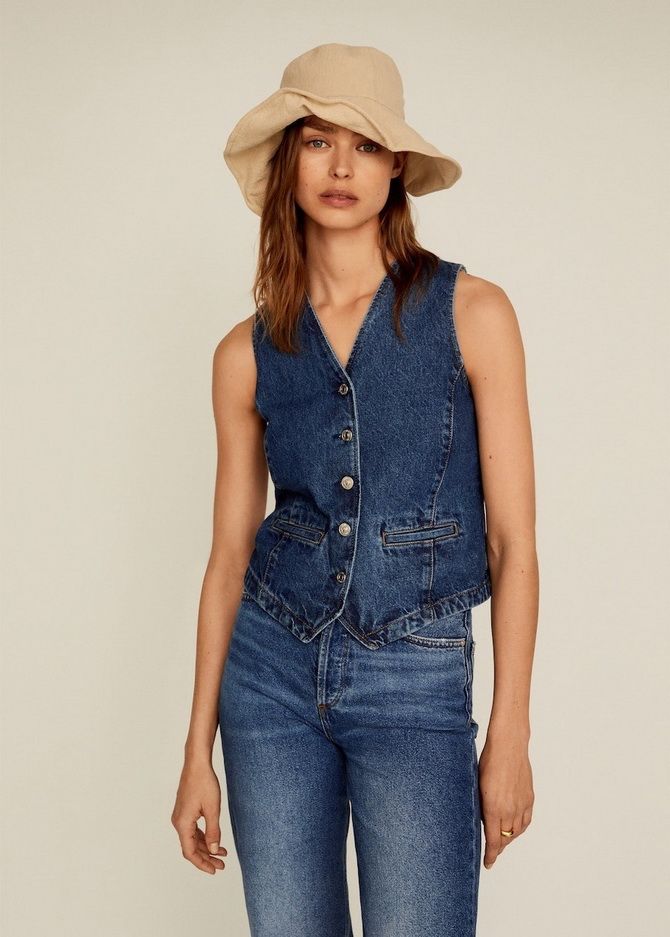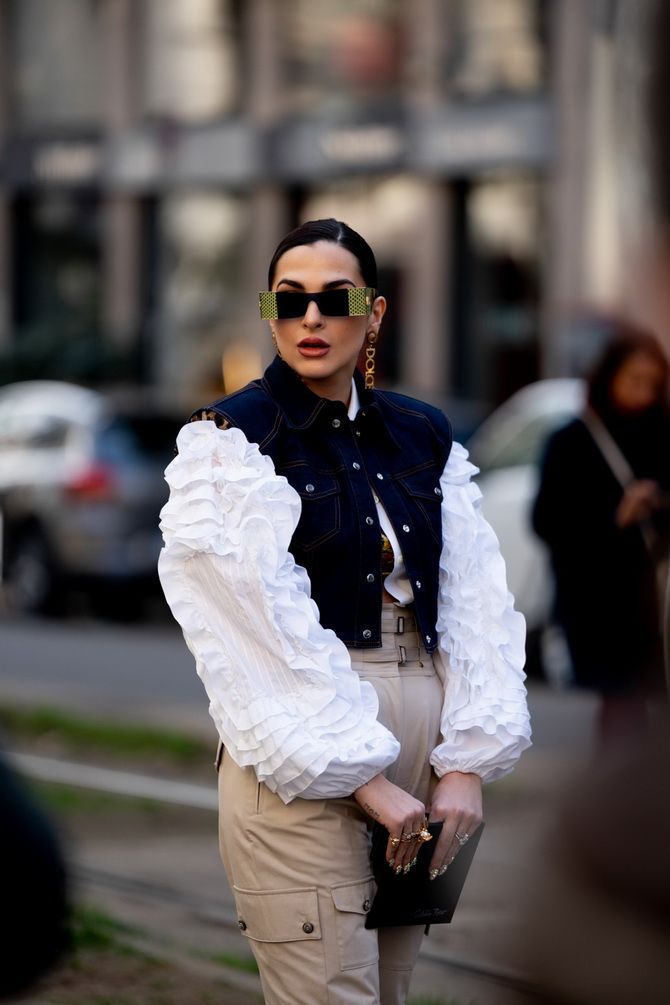 It's a great combination option to support this fashion trend 2023-2024 – wide sleeves.
Wearing a classic vest with flair in 2023-2024
The classic breaks all records for versatility and relevance. Fashionable blazers and jackets, women's trouser suits, and now classic vests have become a real trend for 2023-2024.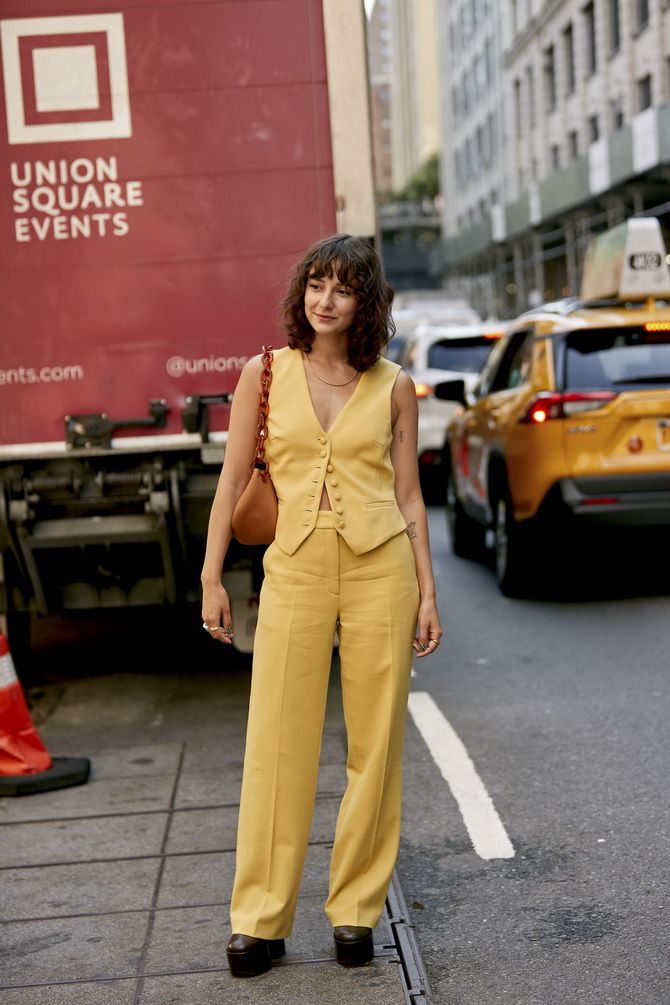 Retro vests, worn next to the skin, three-piece suits that have become a fashion trend in spring 2023 and, of course, elegant total looks, did not go unnoticed by visitors of the top fashion shows. Max Mara and Givenchy showcased how to wear a cropped vest with trousers or the trendy Bermuda and blazer this season.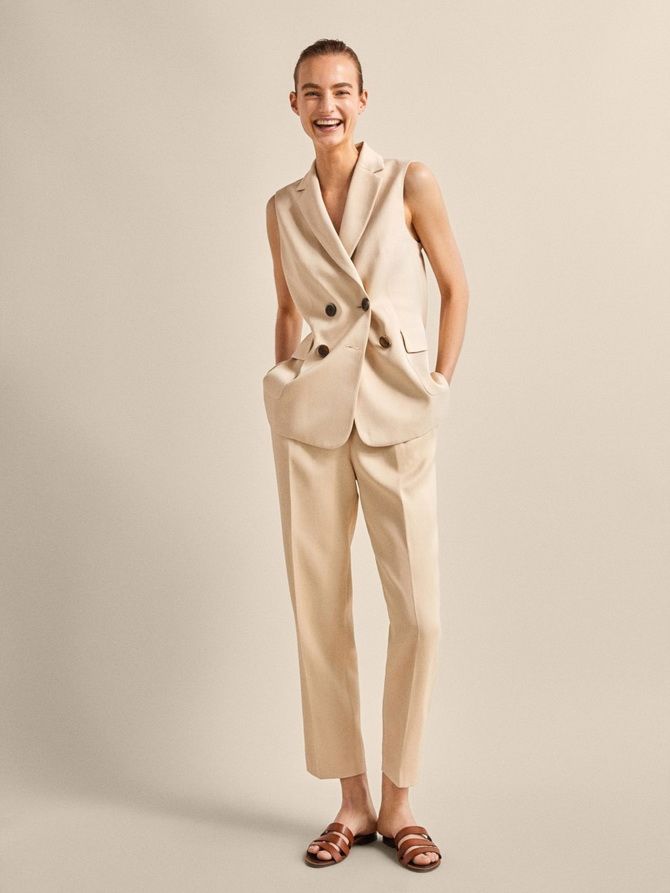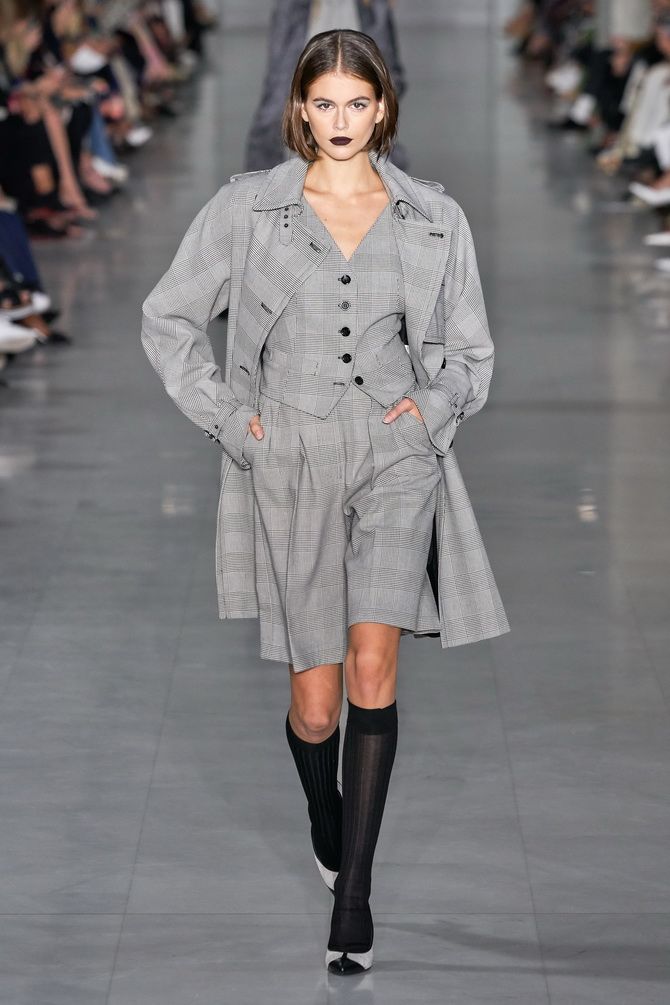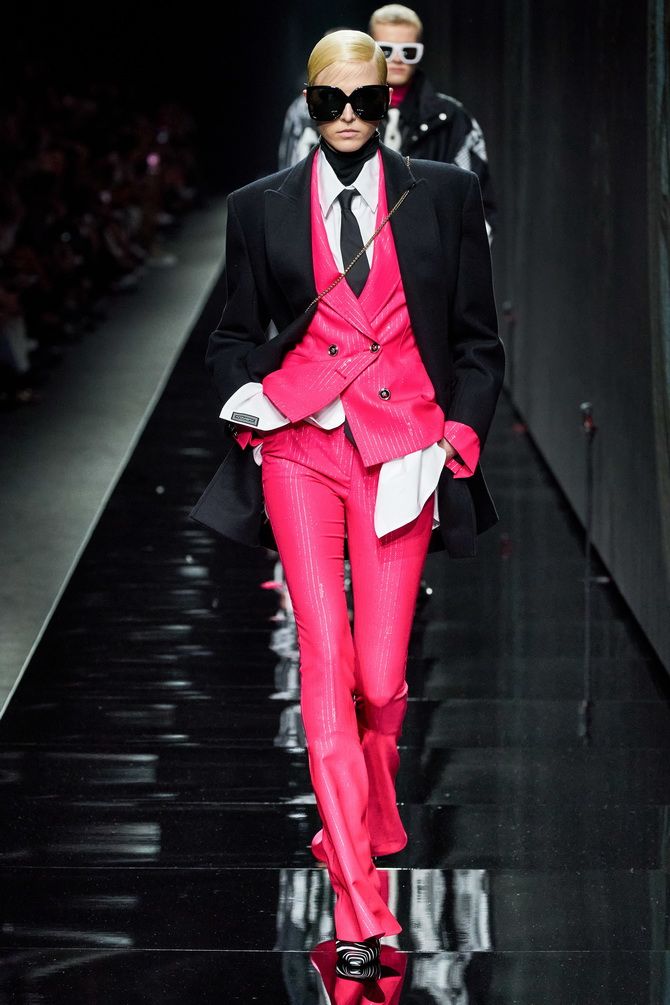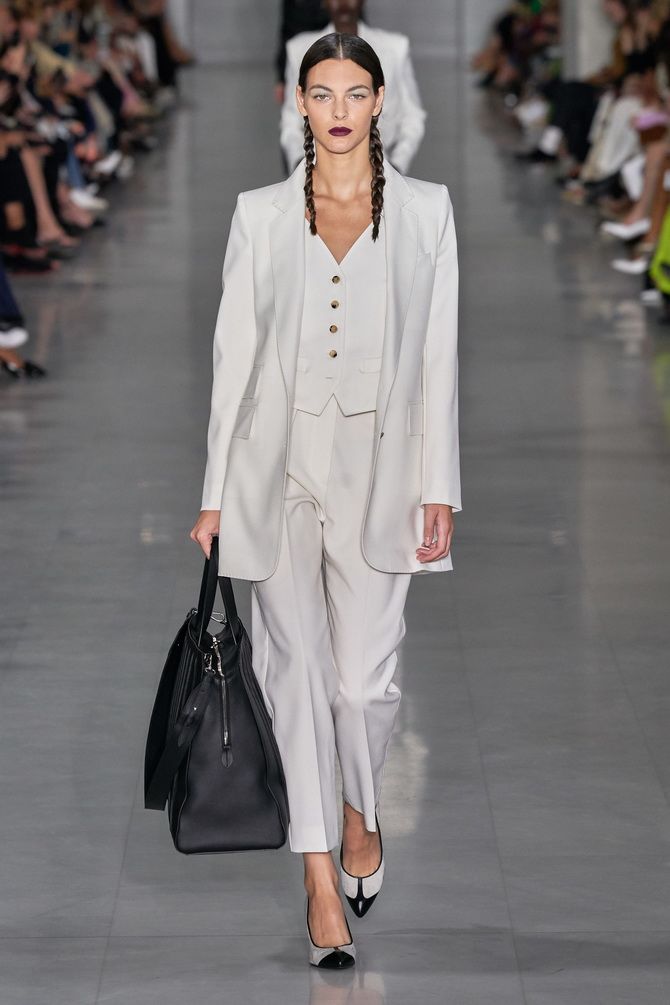 We are raving about Dior spring/summer collection, especially about their striped sand-colored vests.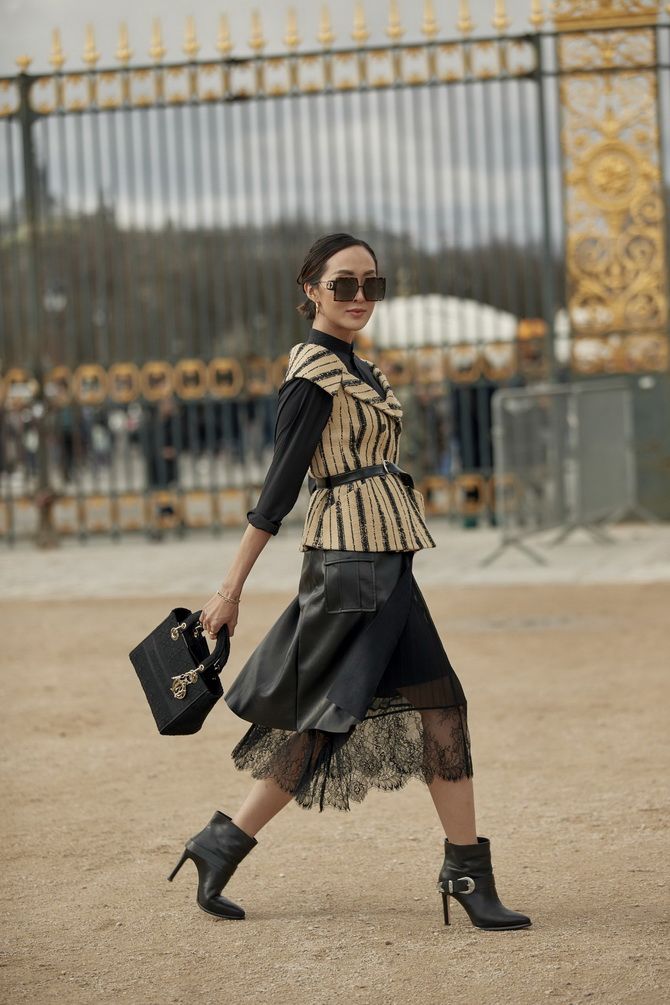 A vest with a belt and shoulder straps is a great idea to make a business look brighter and more sophisticated.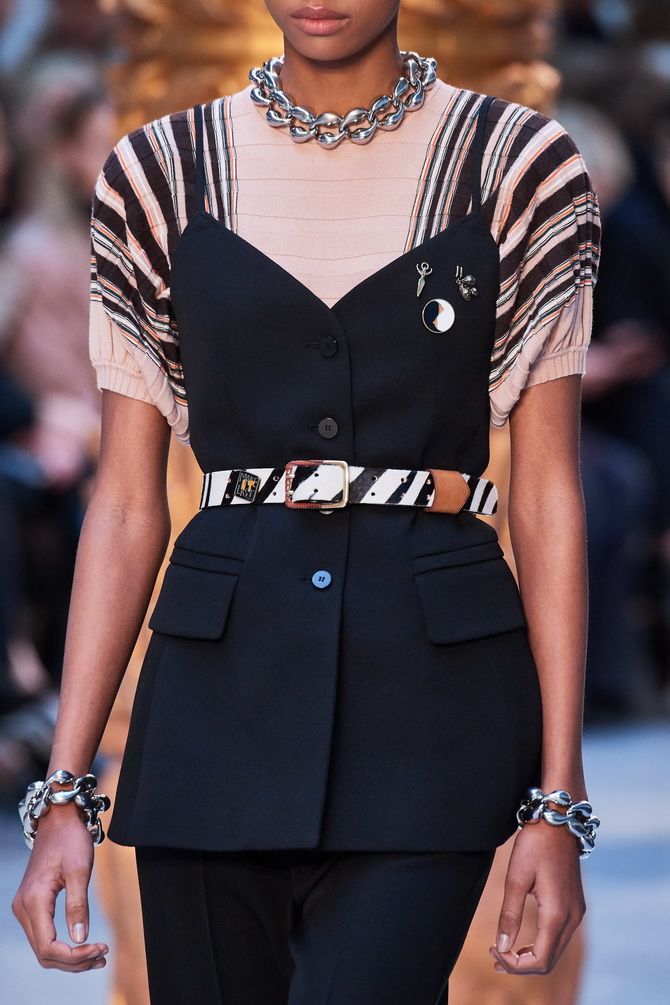 How to wear a short vest to look stylish: photo ideas
Short vests don't lag behind the long ones either in popularity or in beauty. These models are combined with leather pants and shorts, feminine skirts and dresses, which are fashionable in the current season.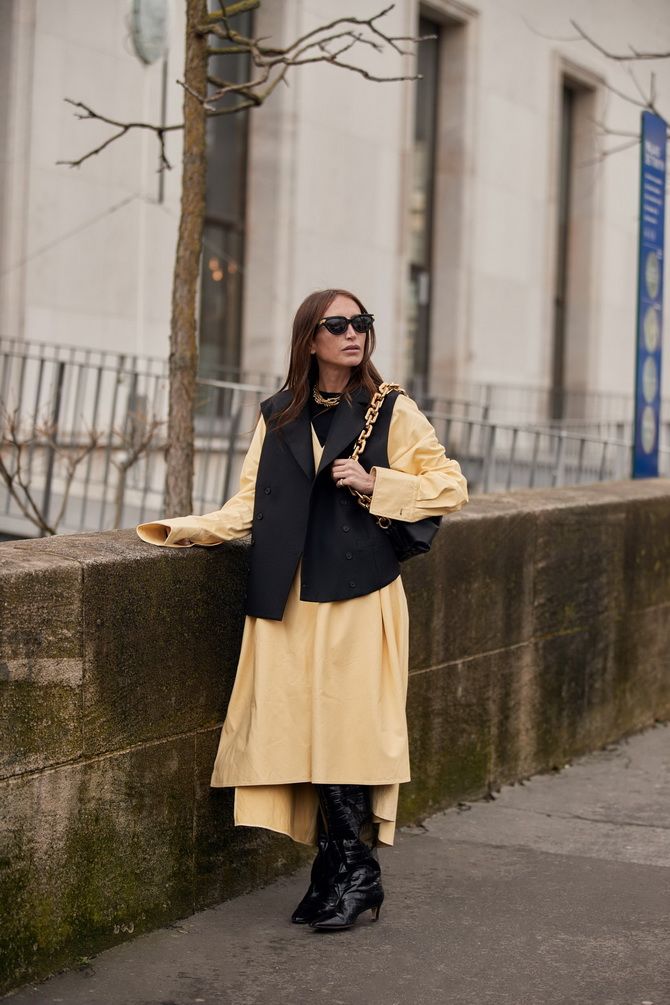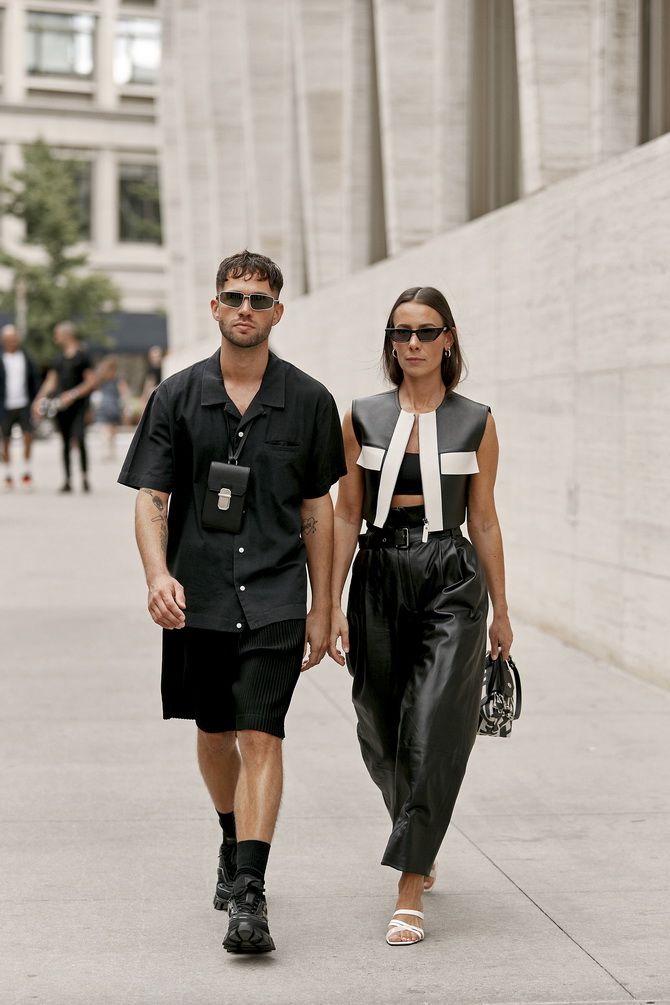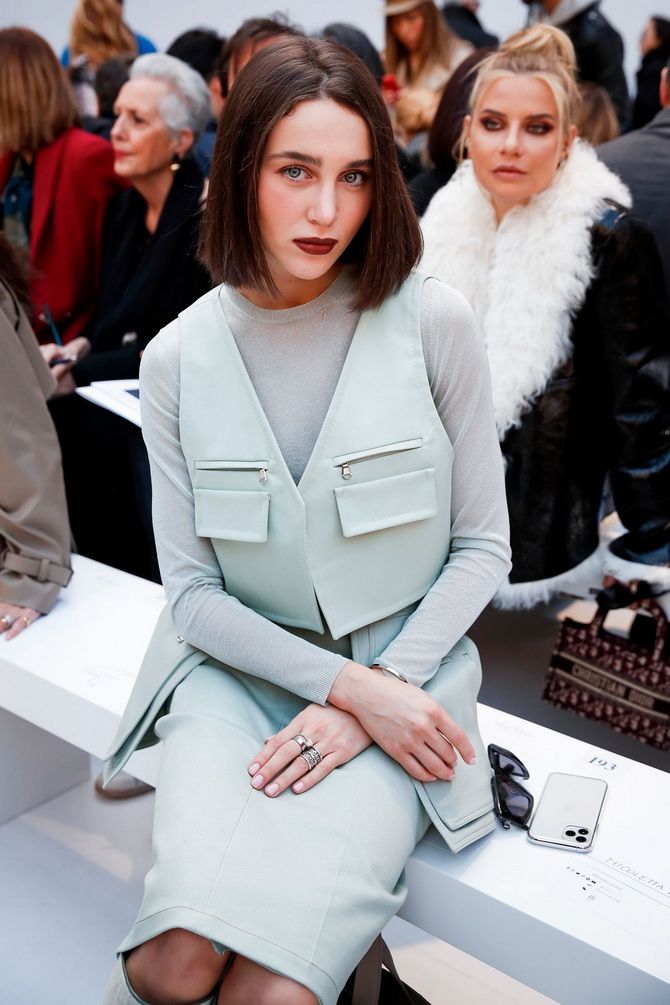 If you are searching for a fashionable solution when deciding on what to wear with a black vest, take a look at the photos below. You might like one of the street style looks.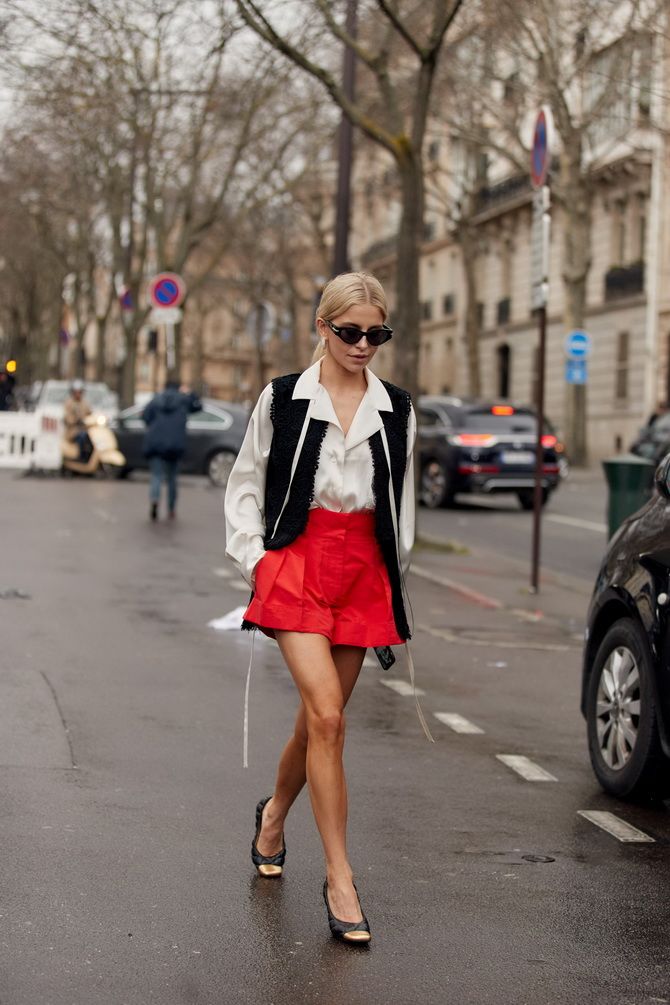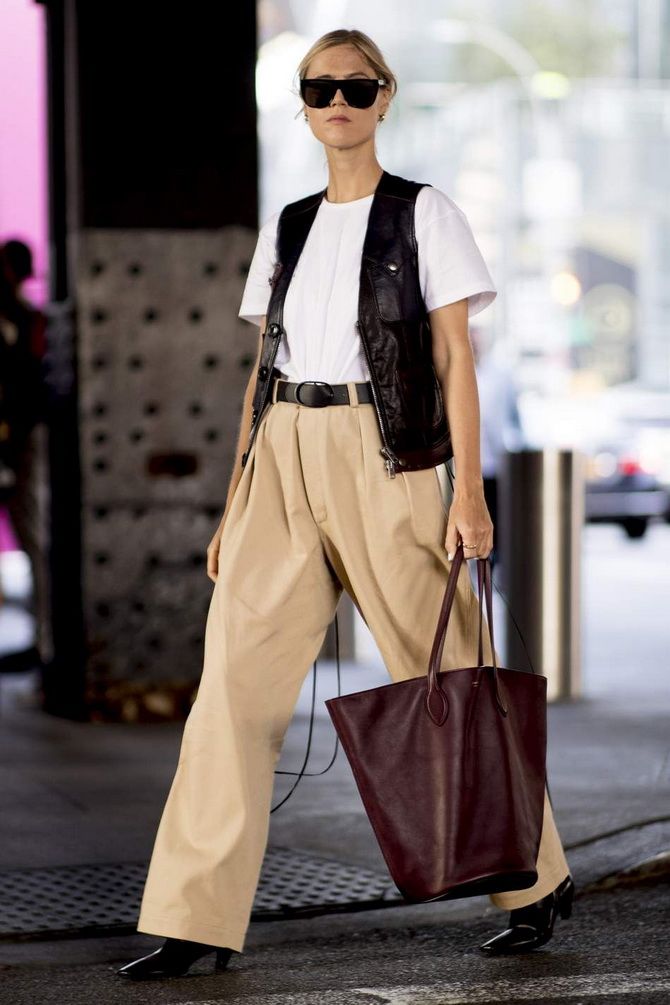 Mixing different colors and prints has also become a popular trend in 2023-2024.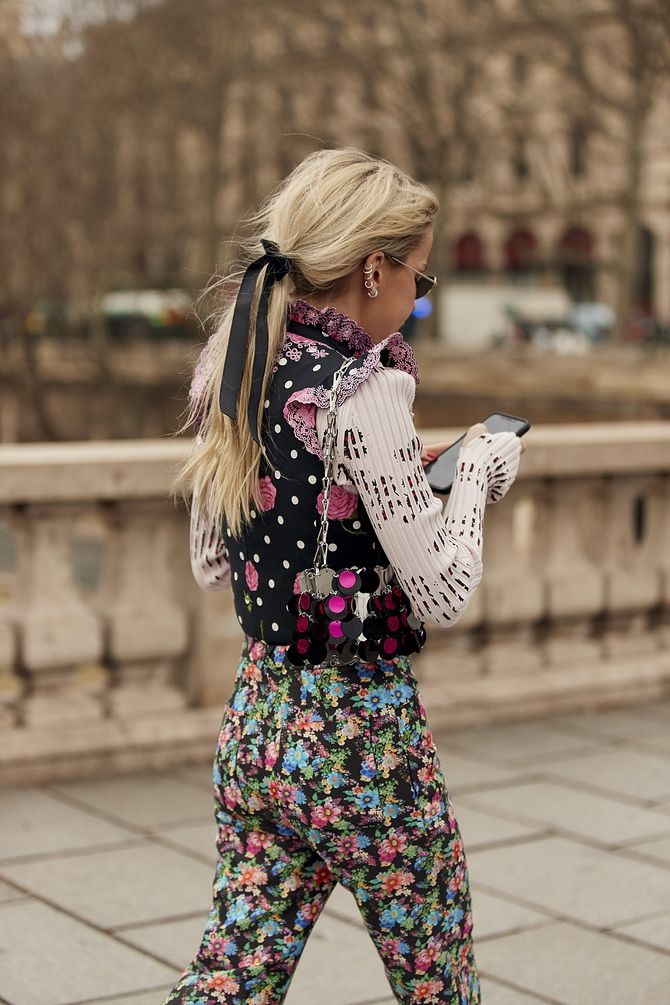 Thermal lined vest: what to wear with models 2023-2024
In the fall-winter season 2023-2024, there are fewer and fewer fur vests, as the world's designers for the most part are giving up on natural fur. It is being replaced by no less warm quilted vests and colored leather models with faux trimming.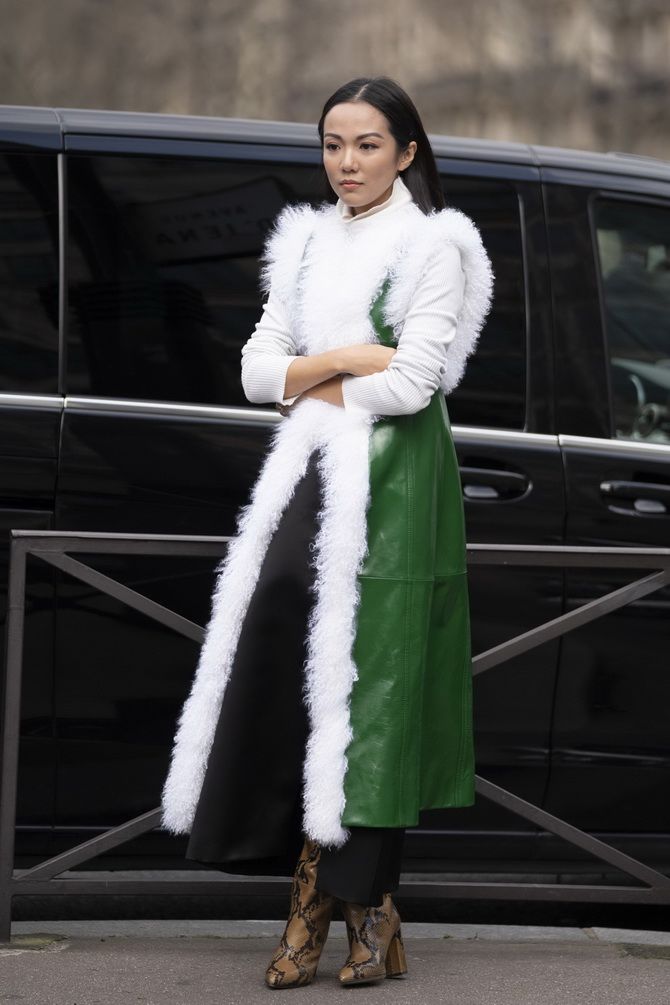 If you want to be on trend this season, try on a stylish puffer vest or an elegant sleeveless coat with a trendy check pattern. You can choose any shoes for such images: rough boots, sandals or high boots.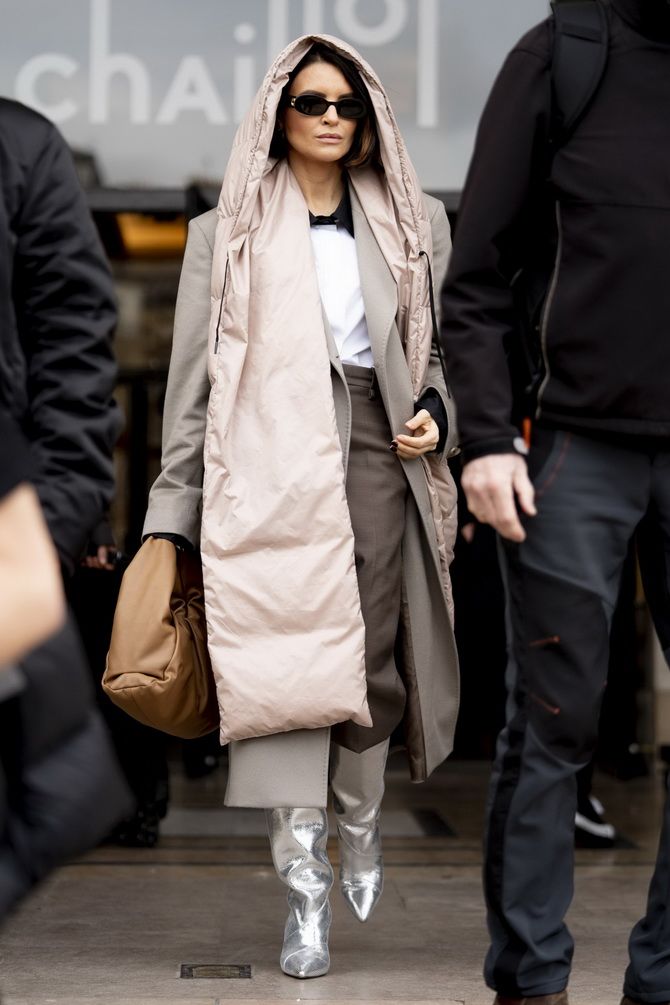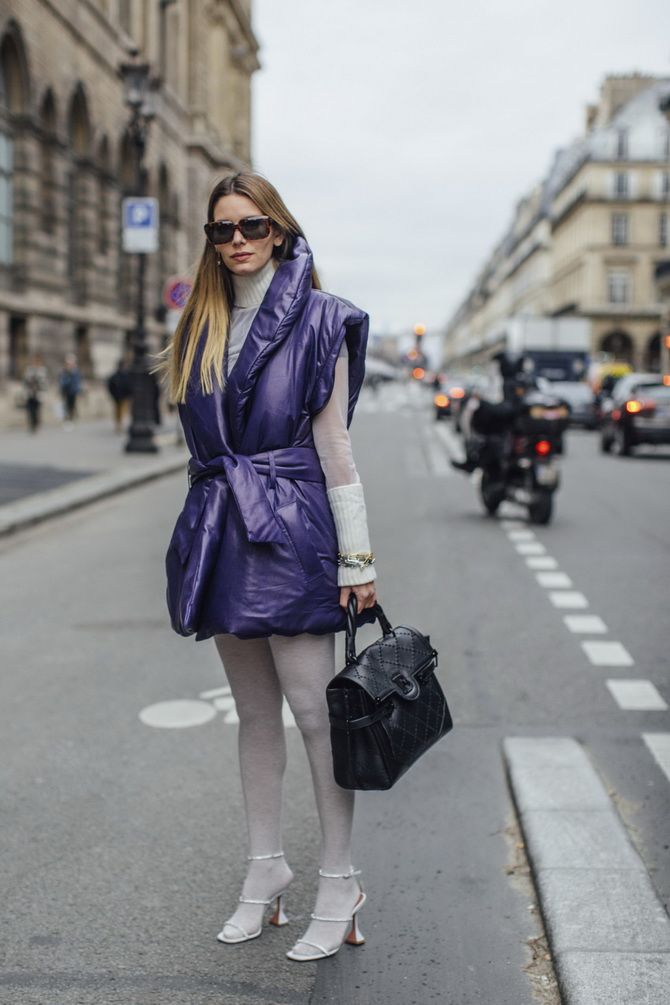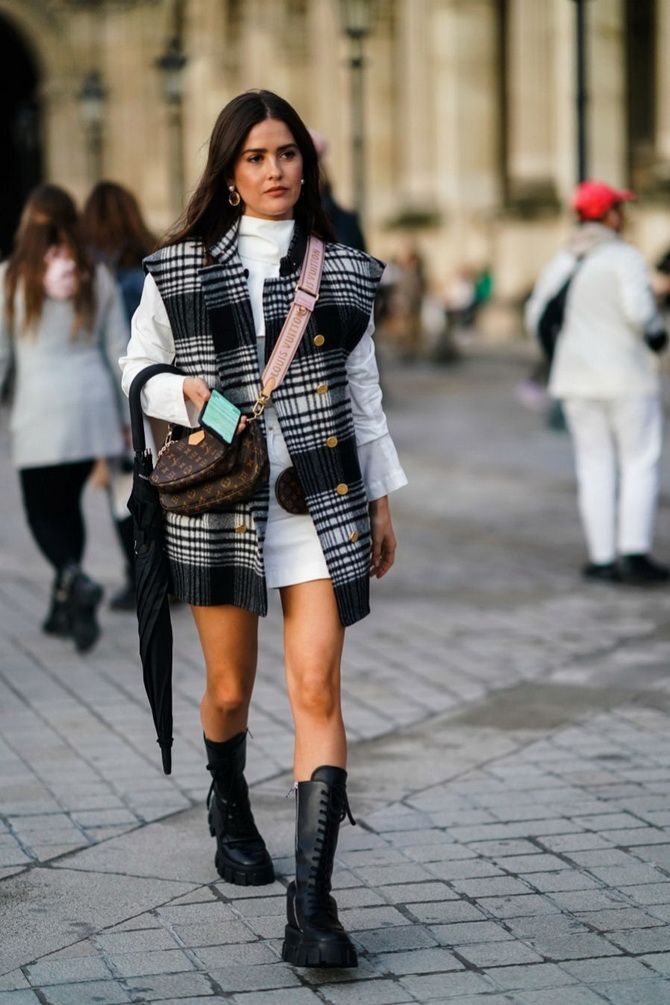 Similar articles / You may like this