Loving shirts? We too! After all, this is a universal thing of a basic women's wardrobe, which fits in with trousers and skirts, harmonizes with jeans and goes with different shoes. In this article, Joy-pup will tell you some simple secrets on how to wear a shirt. You'll see the stylish photos of celebrities and the best outfits with a shirt.
A white shirt – the choice of insta-fashionistas and celebrities
Rosie Huntington-Whiteley, Victoria Beckham, Haley Baldwin, Bella Hadid, and many other Hollywood stars love wearing white shirts. In everyday life, this universal basic thing is indispensable. You can wear it everywhere: to the office or for a walk with a child, to a party with friends or to a movie with your loved one. You can also wear white shirts with anything: with leather trousers, fashionable jeans or a pencil skirt.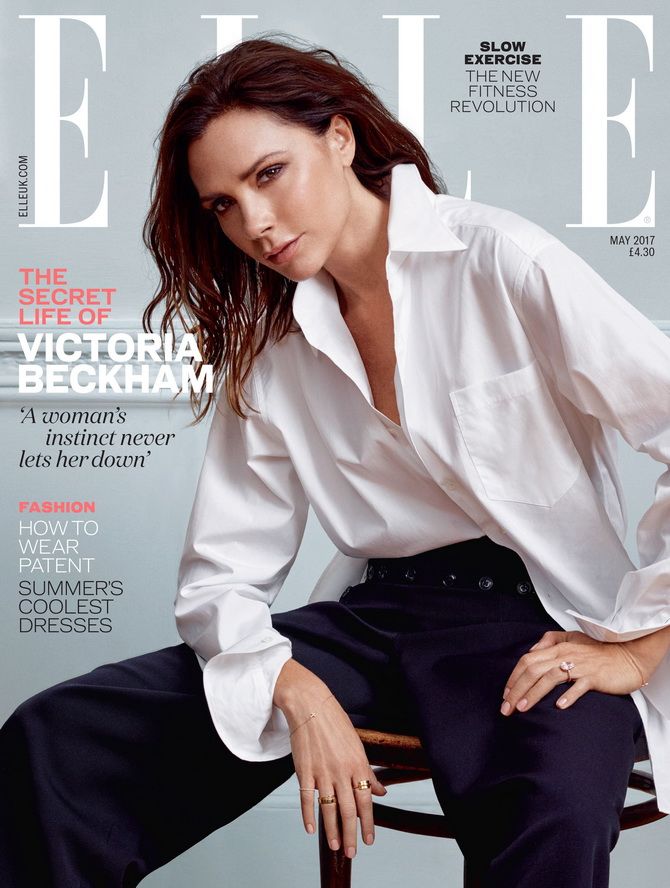 Recognized style icon, Victoria Beckham once wore a crisp white boyfriend shirt for a photo shoot on the cover of a beauty magazine.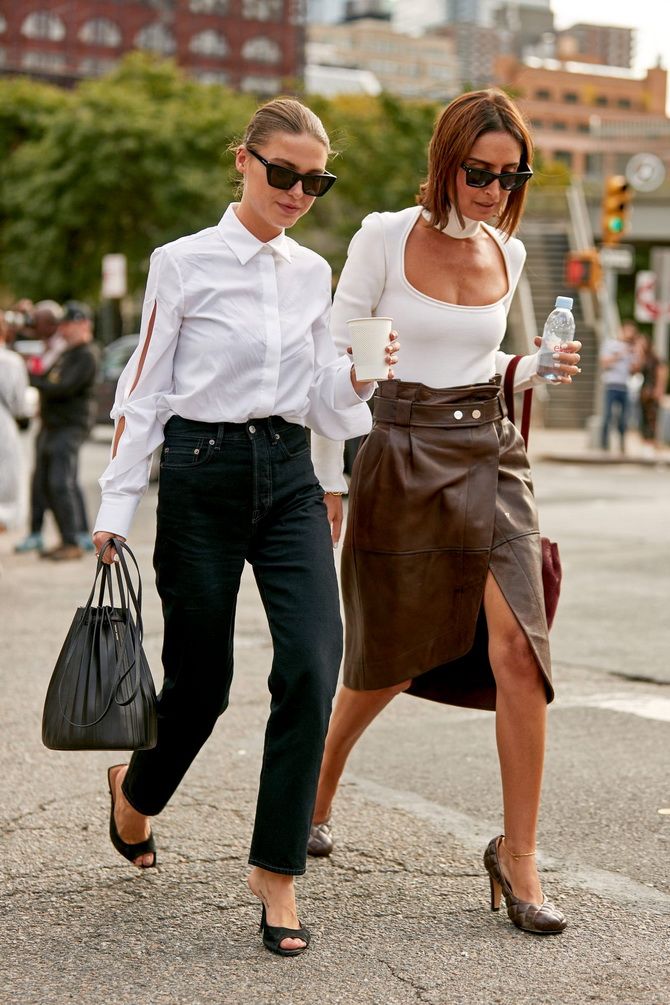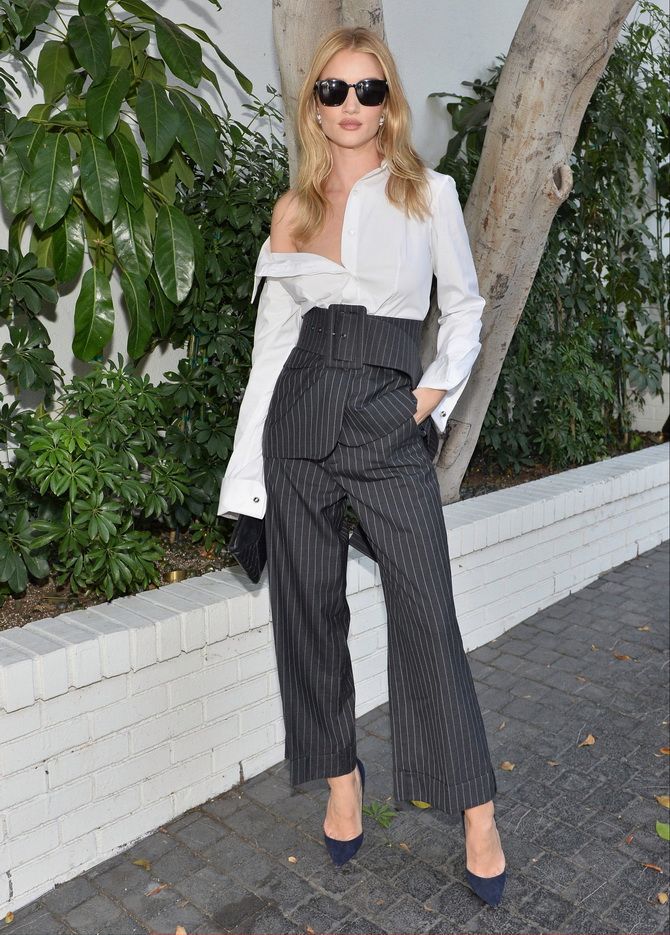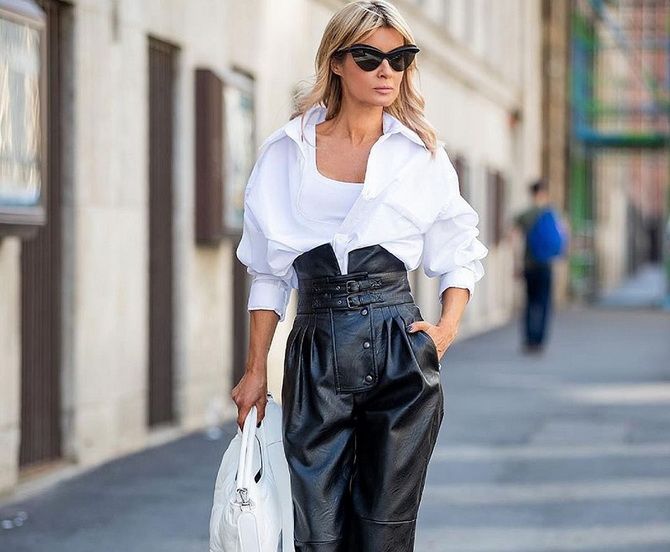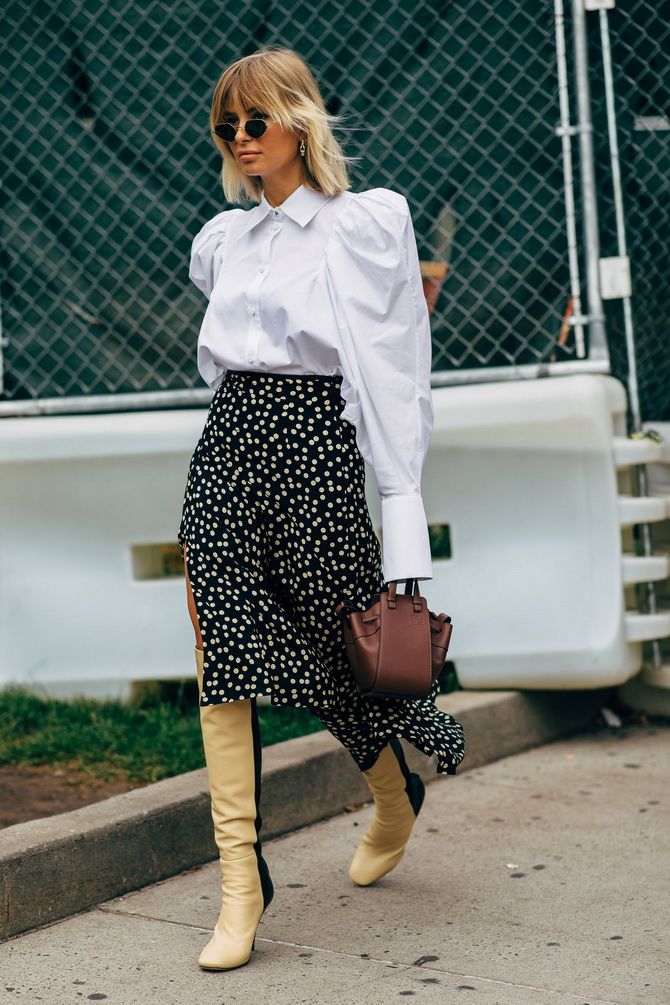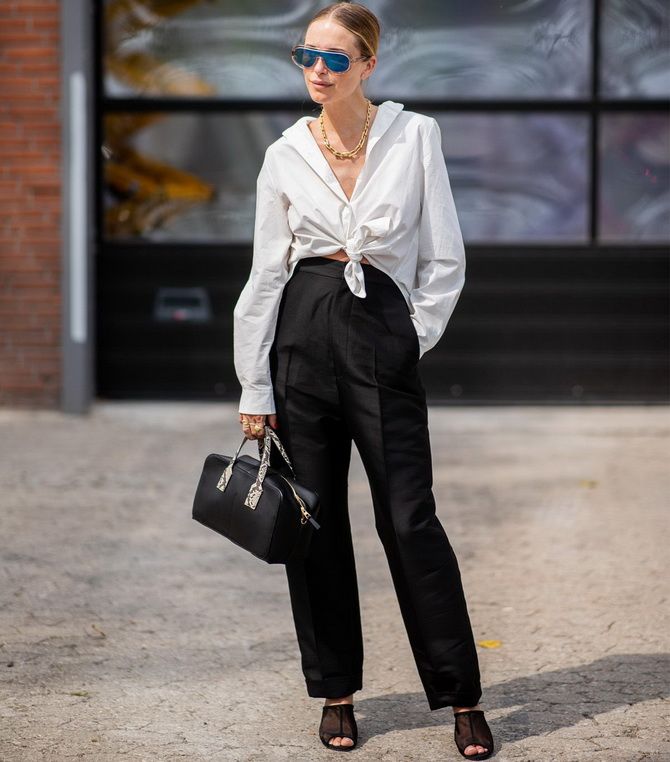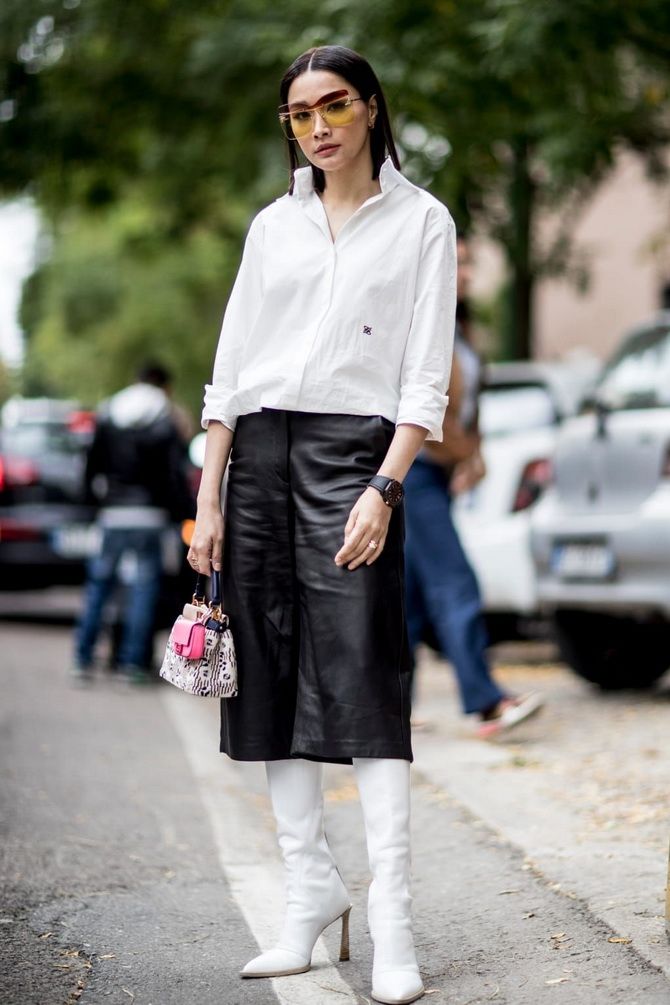 Street style stars regularly demonstrate how to wear a white shirt, tucking it into trousers or a skirt, tying the ends or exposing one shoulder. It's easy to choose shoes and accessories for a white shirt, so this thing was and remains one of the main trends, regardless of the season and fashion tendencies.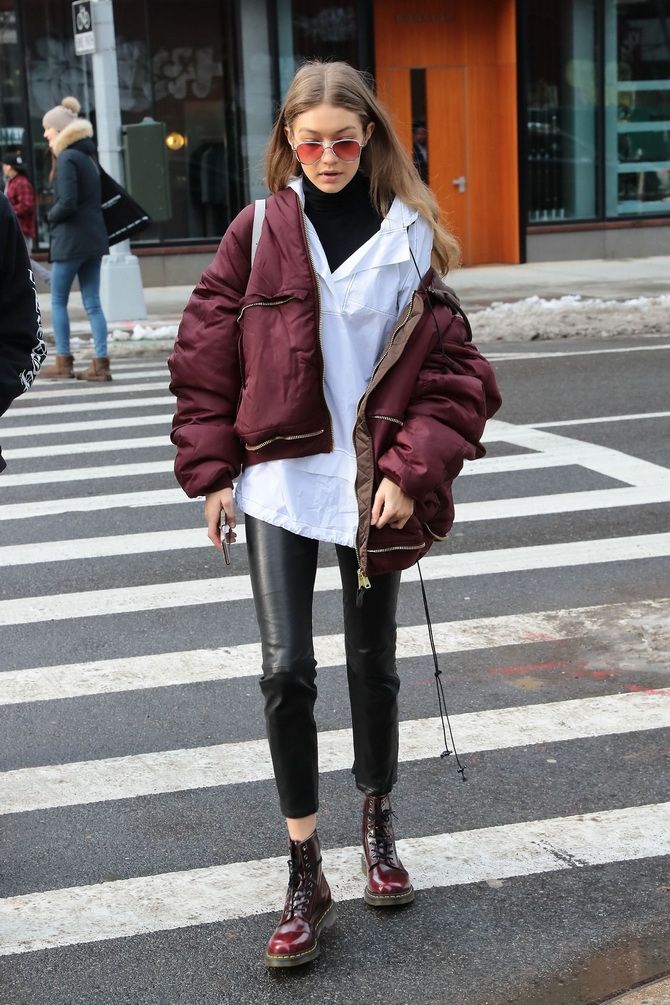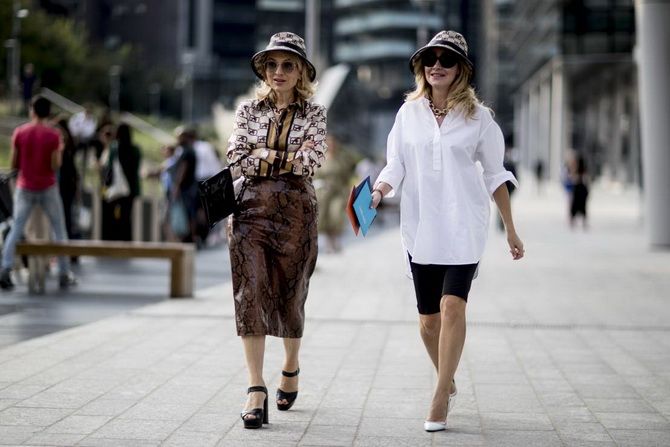 A loose shirt looks very stylish and is a perfect variant for girls who want to hide some parts of their figure. Such an outfit will suit both a young fashionista and an older lady. A rather bold trend of the season is the underwear top, which is slightly seen from underneath the shirt.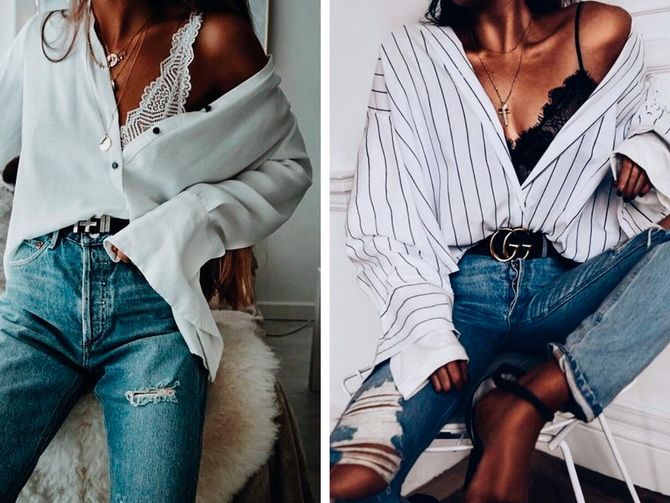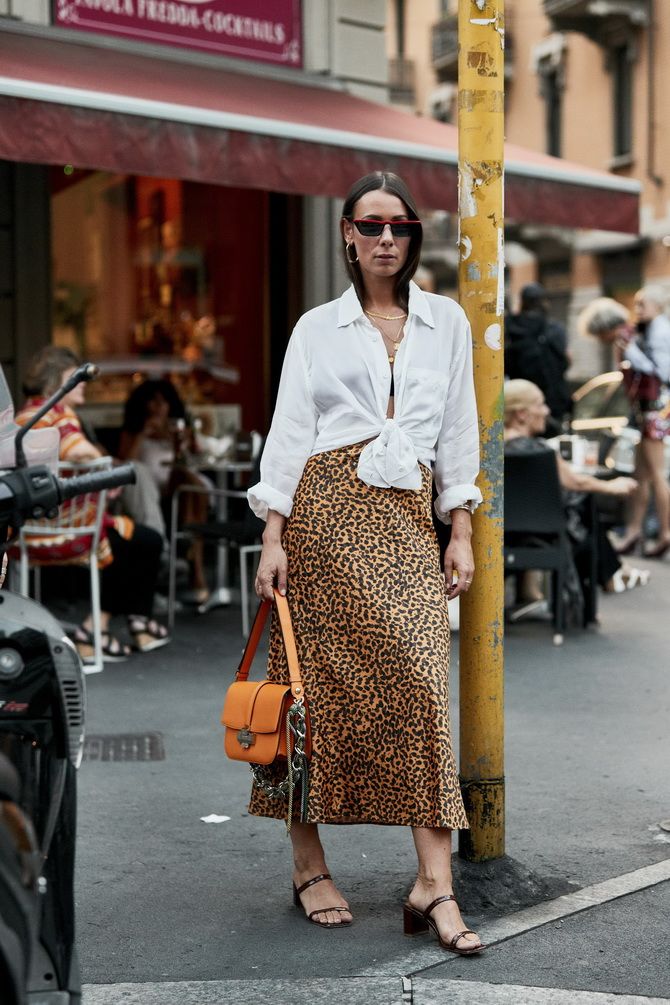 If you don't know what to wear with a long white shirt, try putting it on top instead of a jacket or cardigan.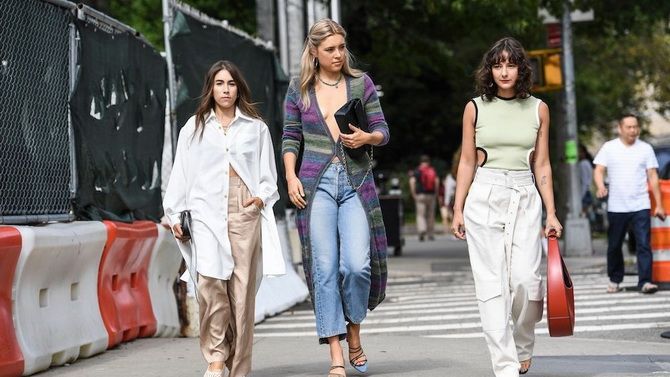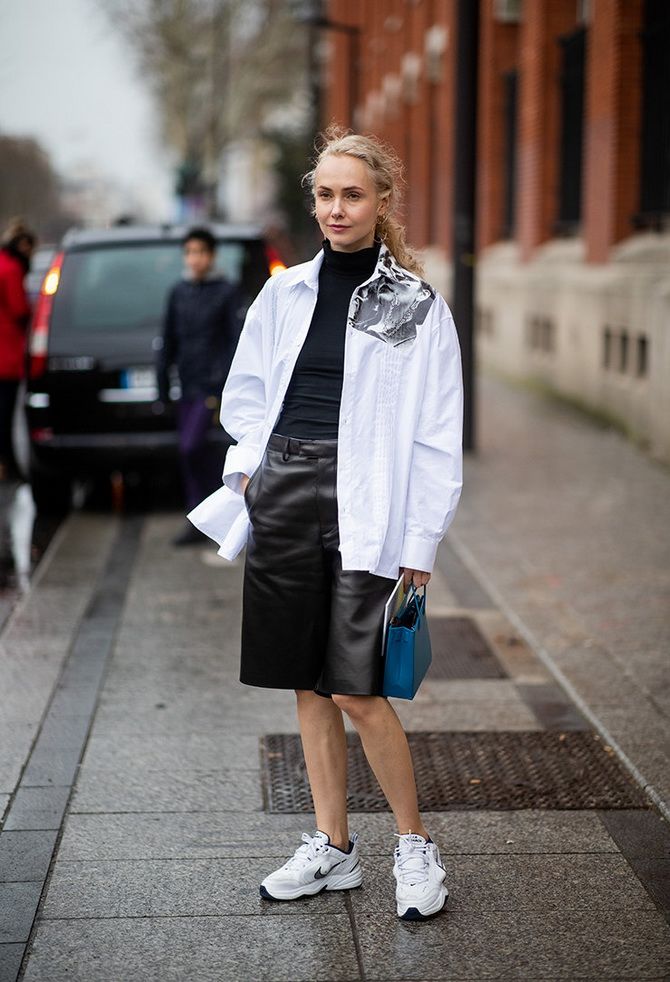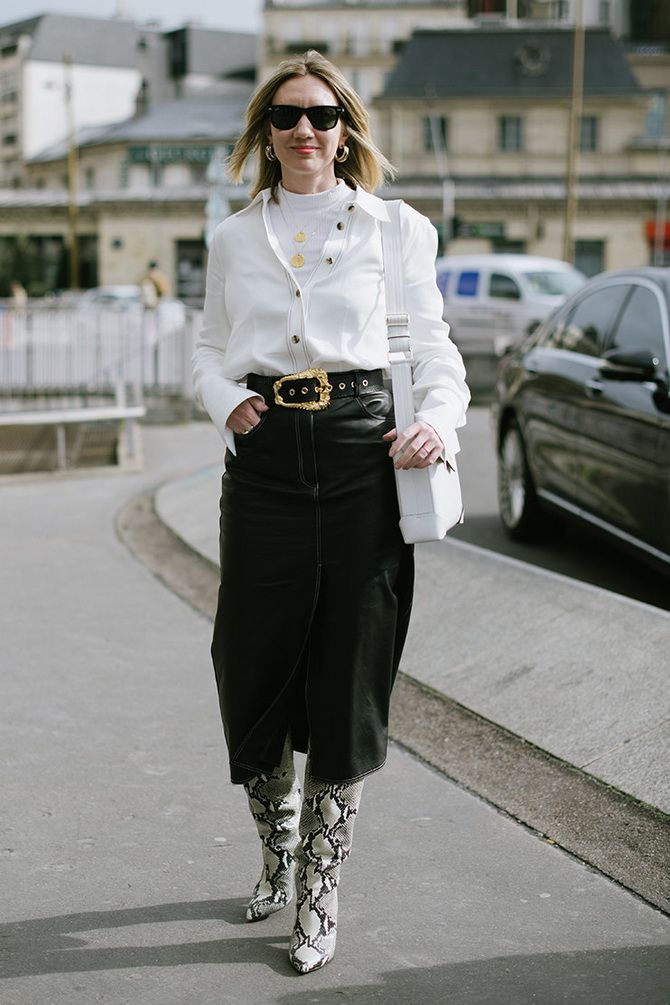 Some more photos that show which shirts are worth wearing to be the most stylish this season. Models without a collar, with bare shoulders, with a belt, with ties and neck bows – these trends of modern fashion are really impressive!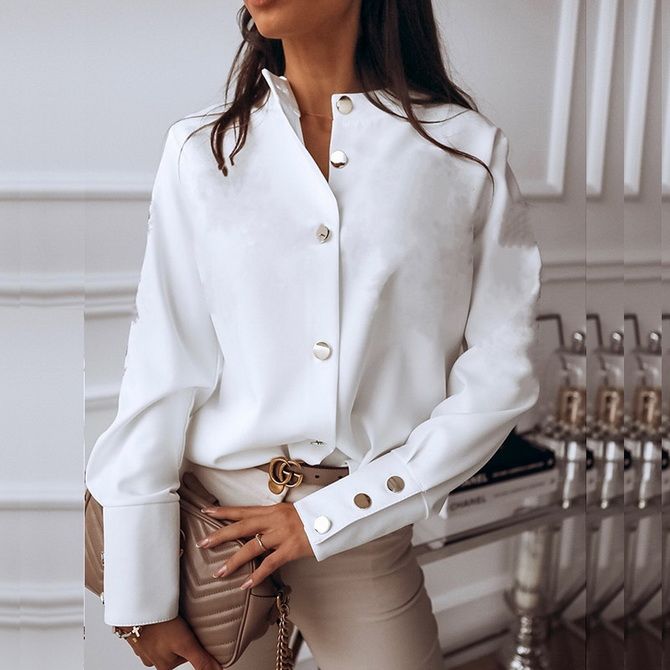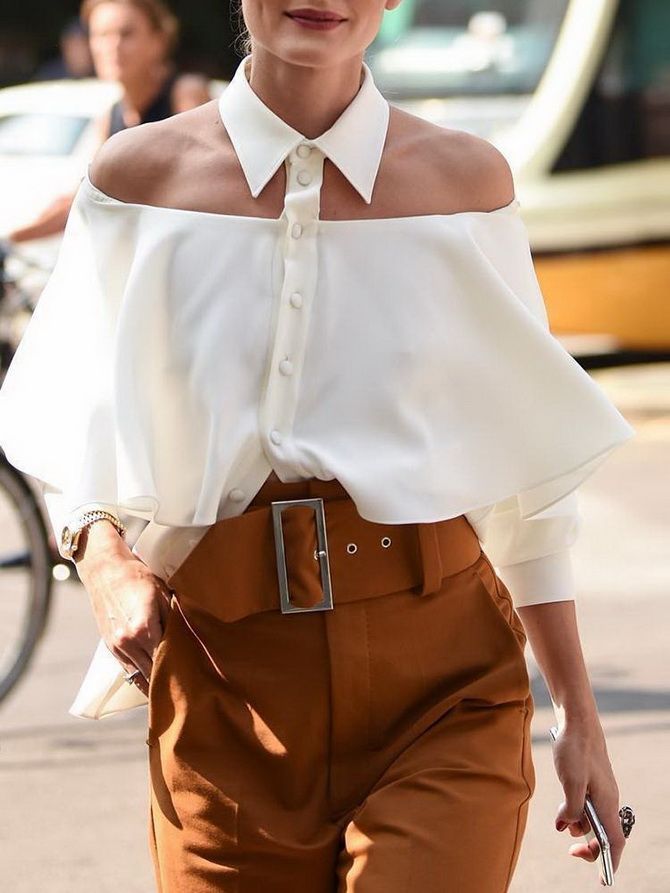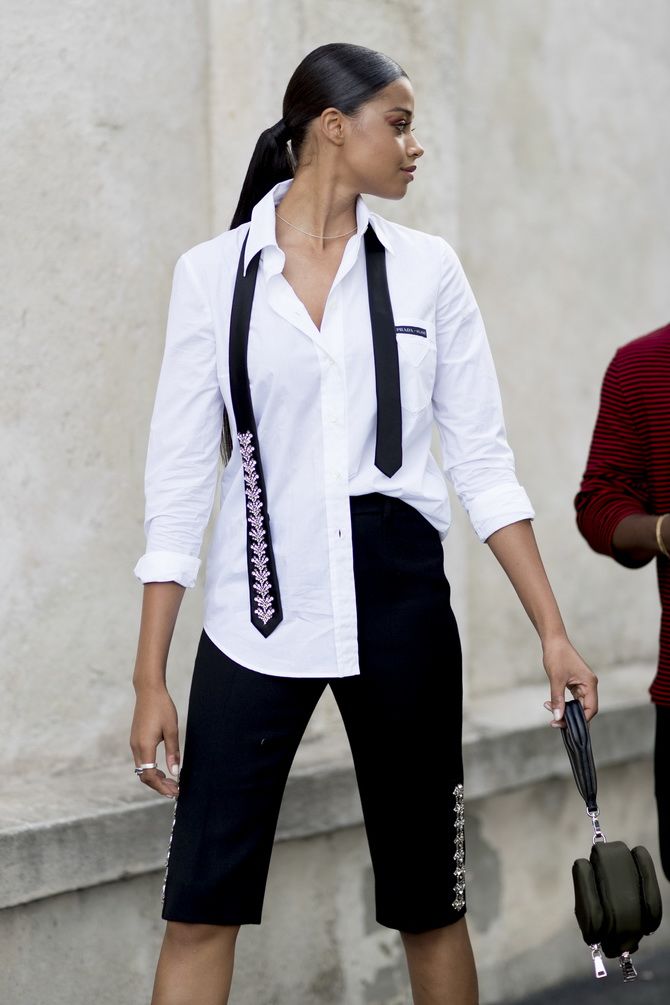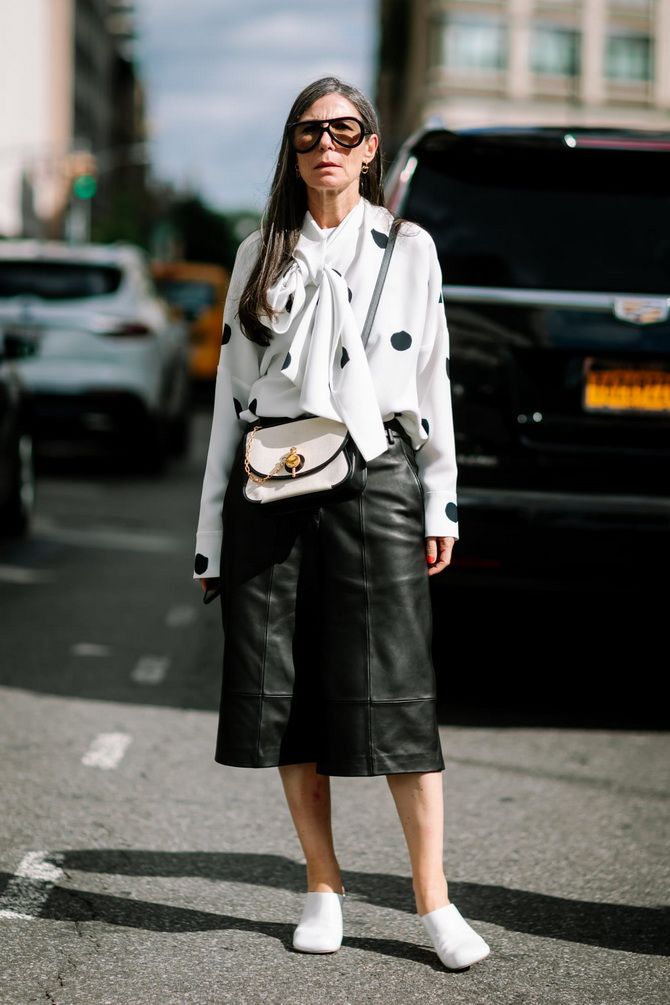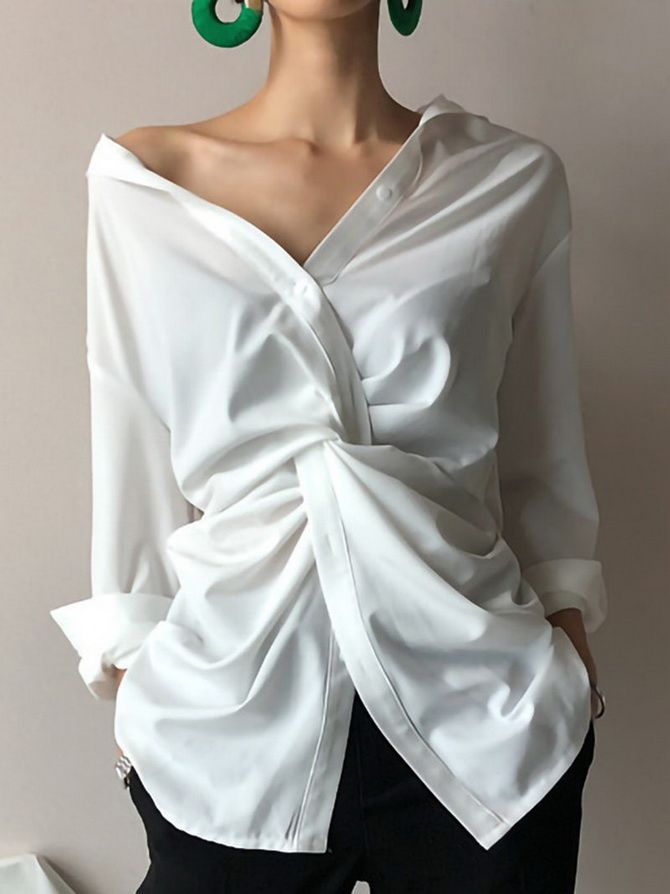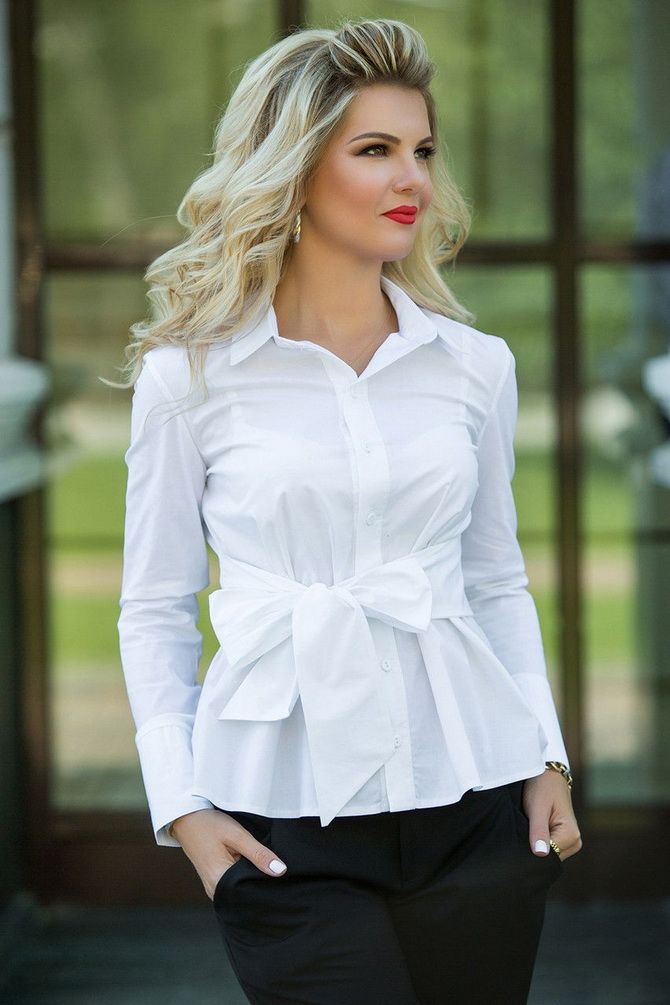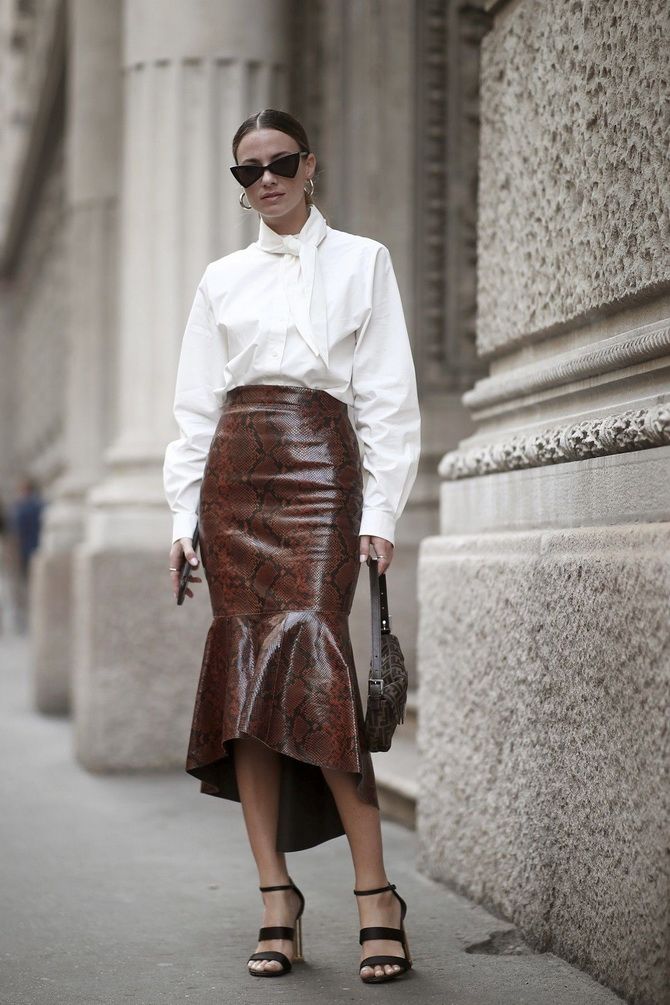 How to wear an oversized shirt?
Oversize shirts with a slightly lowered shoulder line and wide sleeves are loved by many girls. Such a shirt is worn outside with leggings or tight-fitting shorts and also tucked into trousers or a skirt. A popular combination is an oversized shirt with trendy jeans.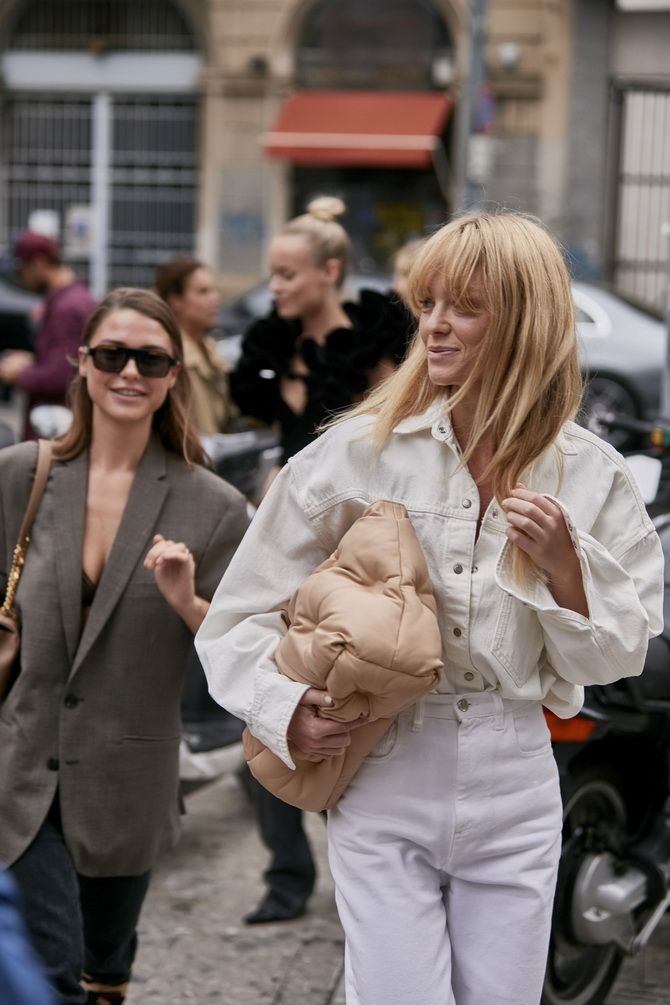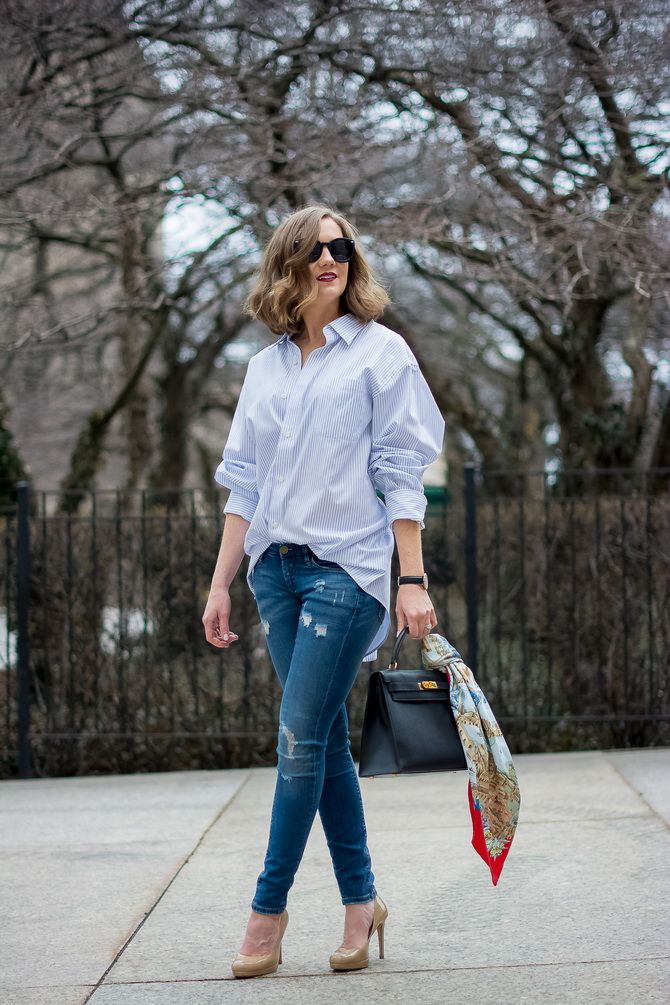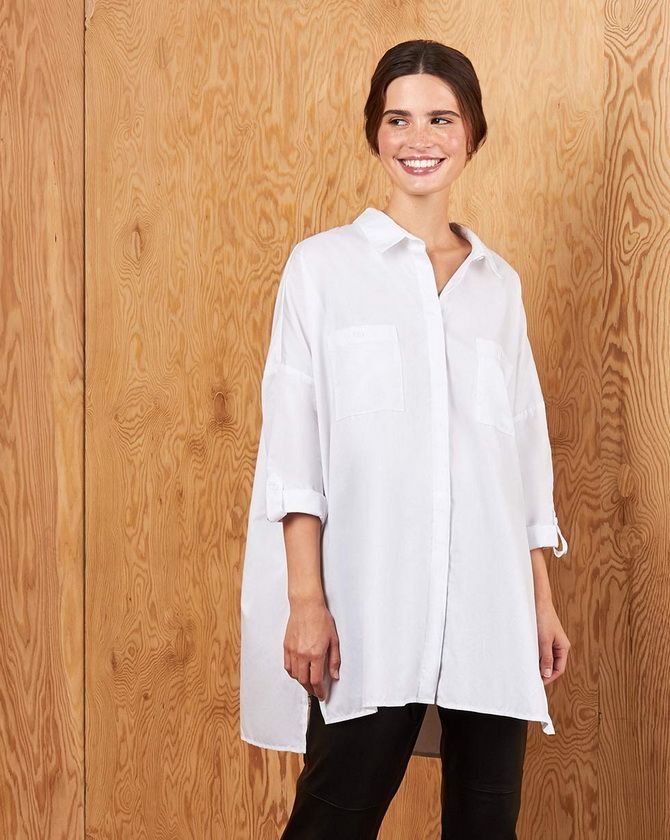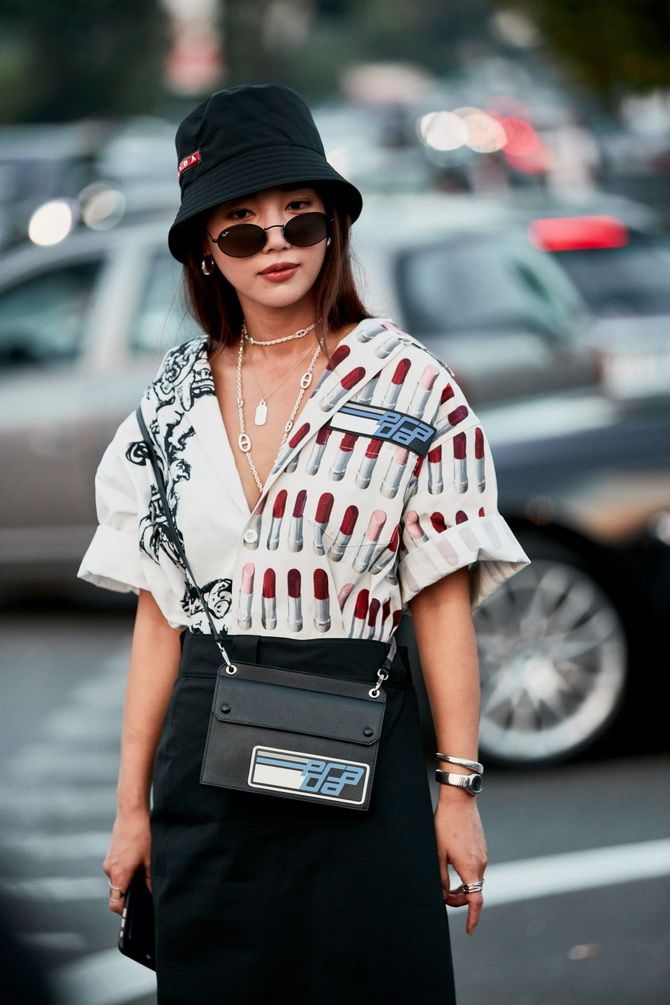 A loose oversize model is often called a boyfriend shirt. By the way, today there are many options for how to wear a man's shirt for a girl. In fact, men really like this style of women's clothes.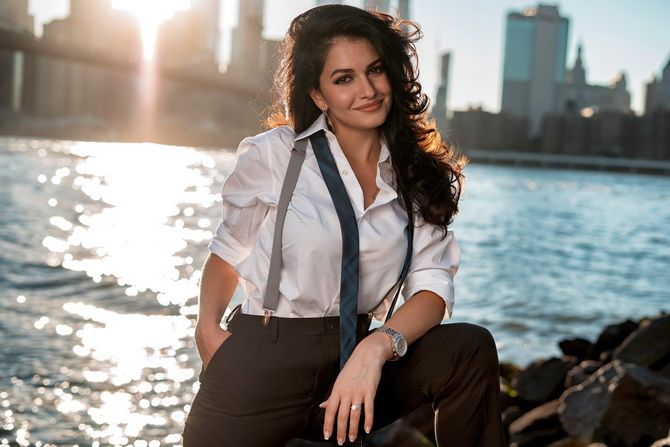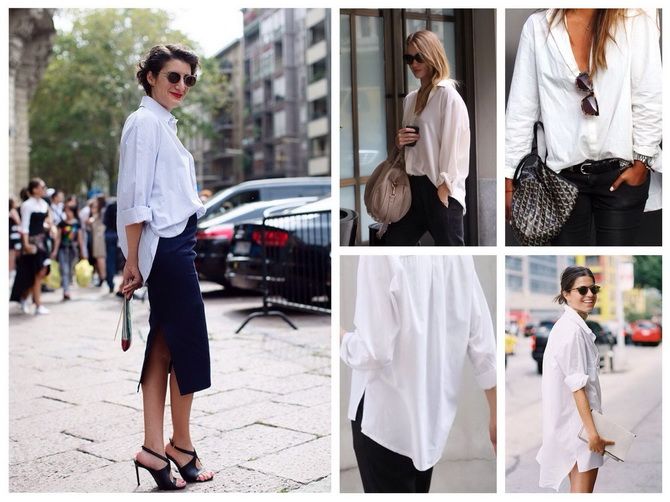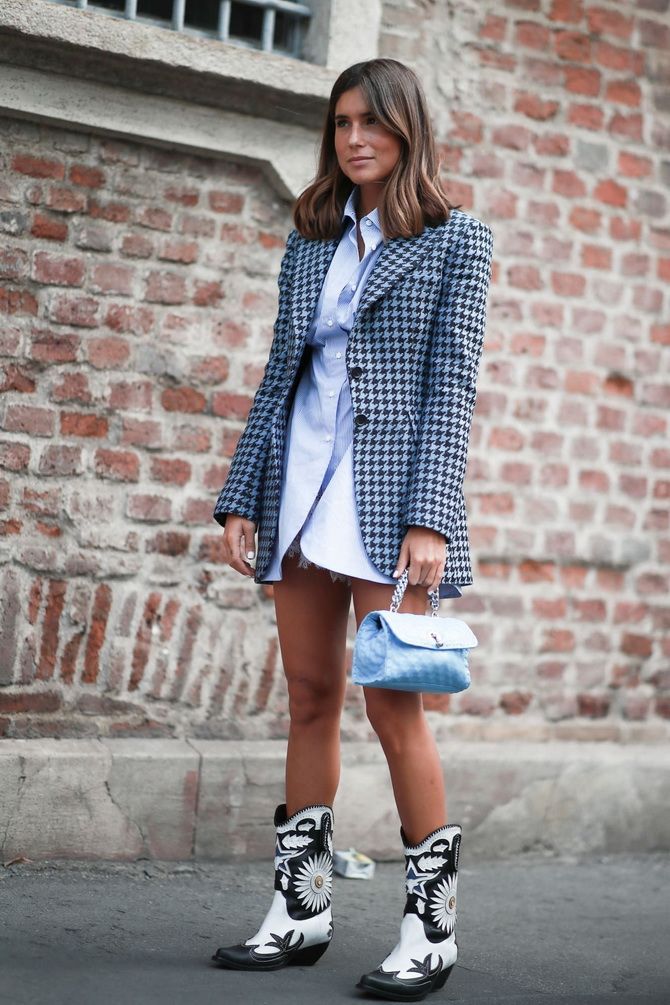 Always up-to-date print: check and stripe patterns
Checked shirts are perfect for creating a casual look. It is better to choose bright color patterns in summer, and a classic black and white tartan or checkered fabric in autumn and winter. By the way, a checkered shirt looks even better with a skirt than with trousers.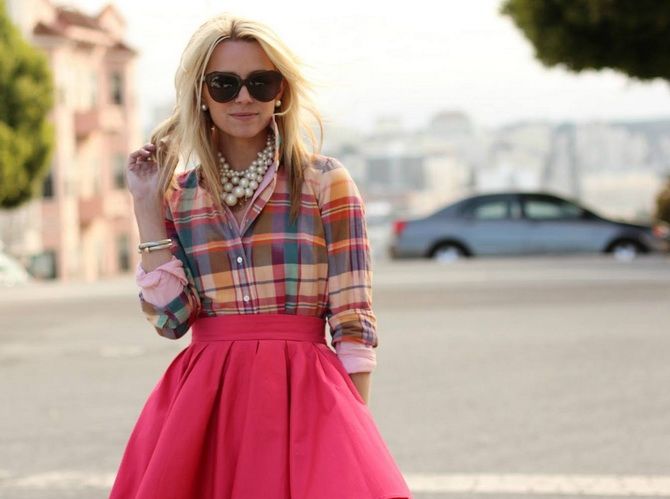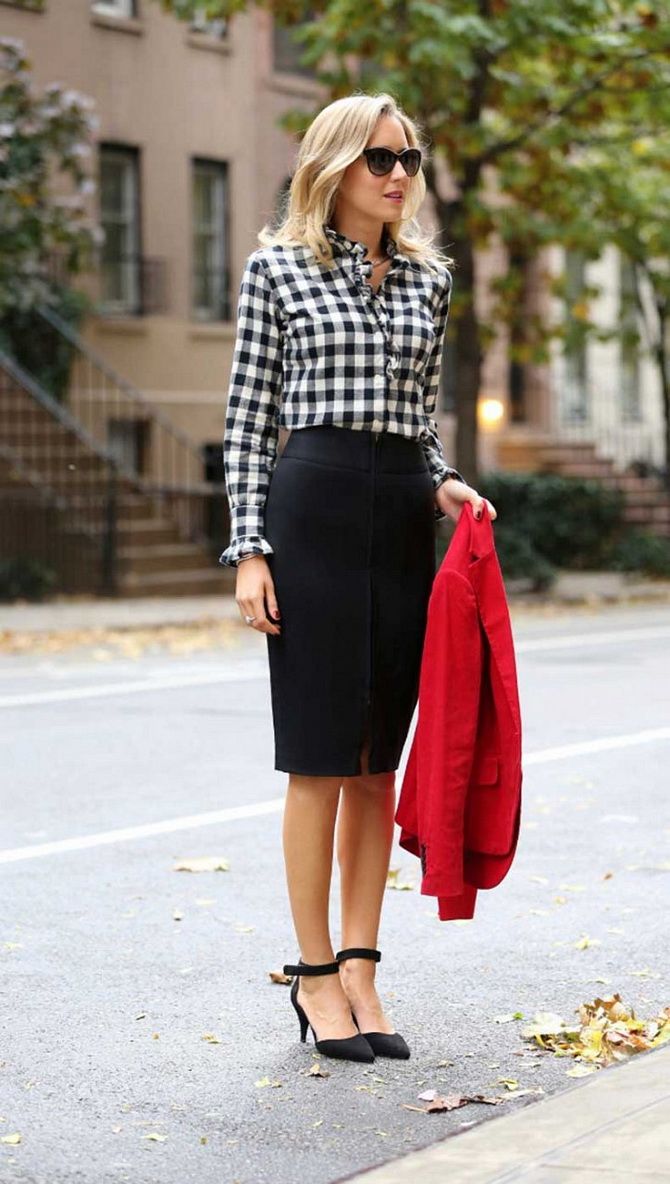 The "marine" stripe pattern gives us a hint that such outfits are more suitable for adventures, travel, and leisure time. Wide striped shirts are excellent in the role of a dress, which is a fresh idea for the summer!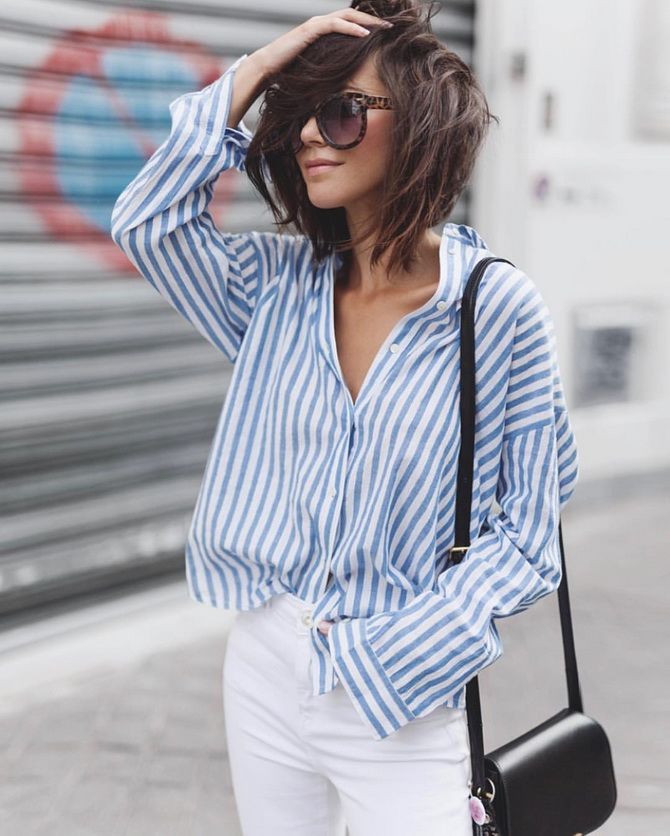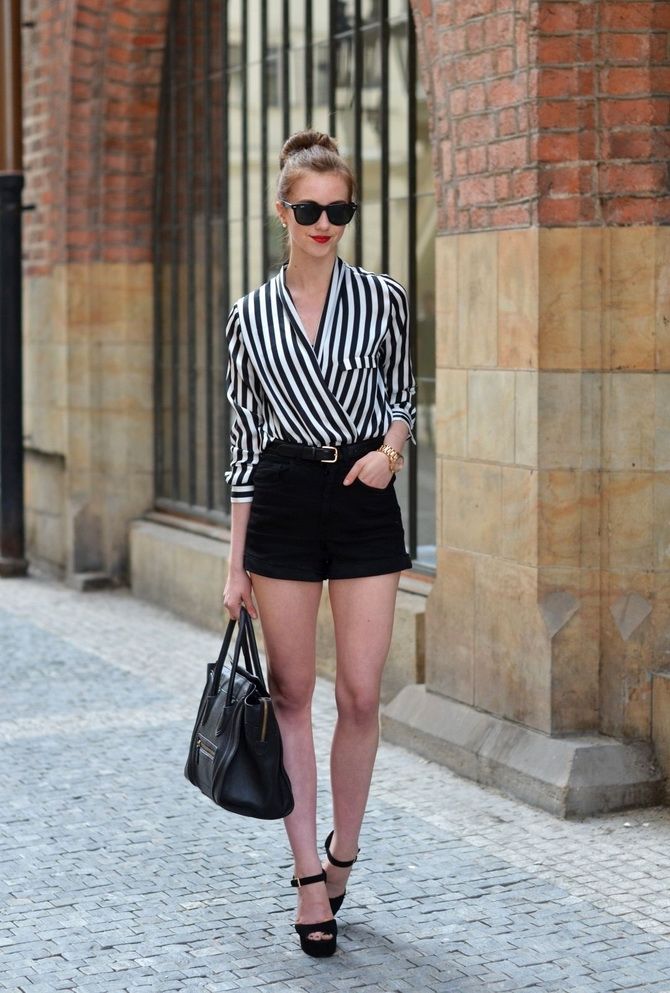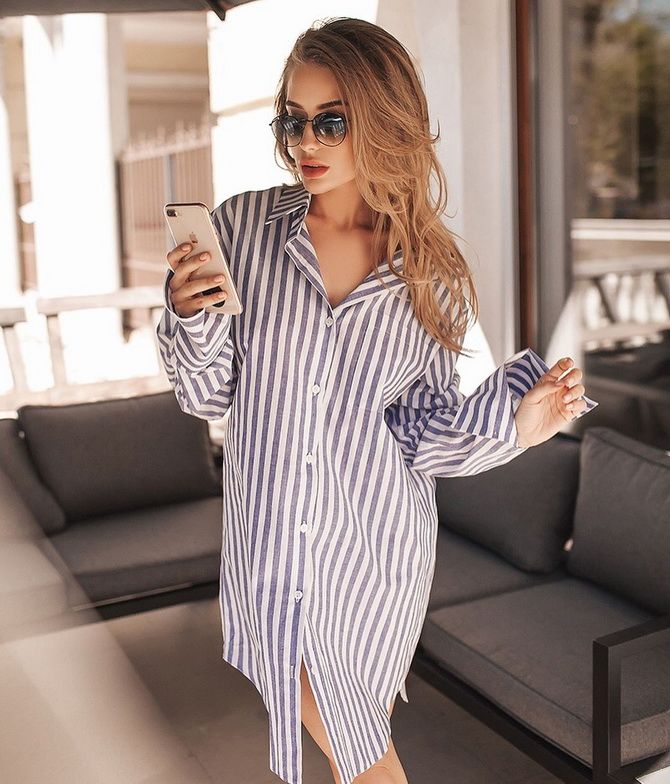 What to wear with a denim shirt?
A denim shirt can be worn as a part of mono looks, with jeans, skirts and even with classic trousers. You can also wear it on top of a dress or T-shirt, instead of outerwear in warm weather. So, as you can see, a jeans shirt fits perfectly for creation of stylish looks for every day,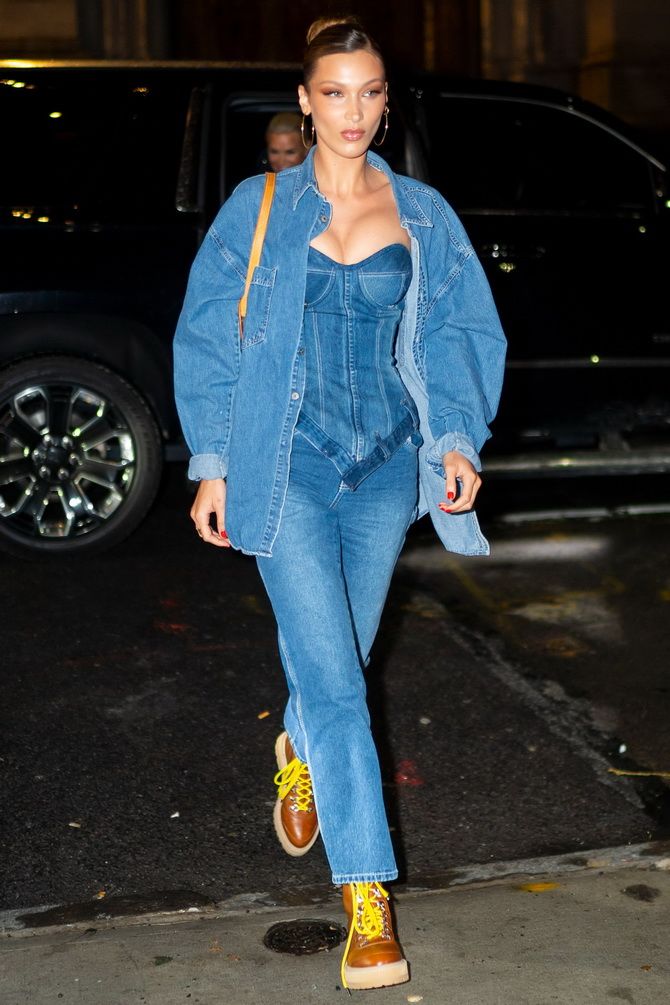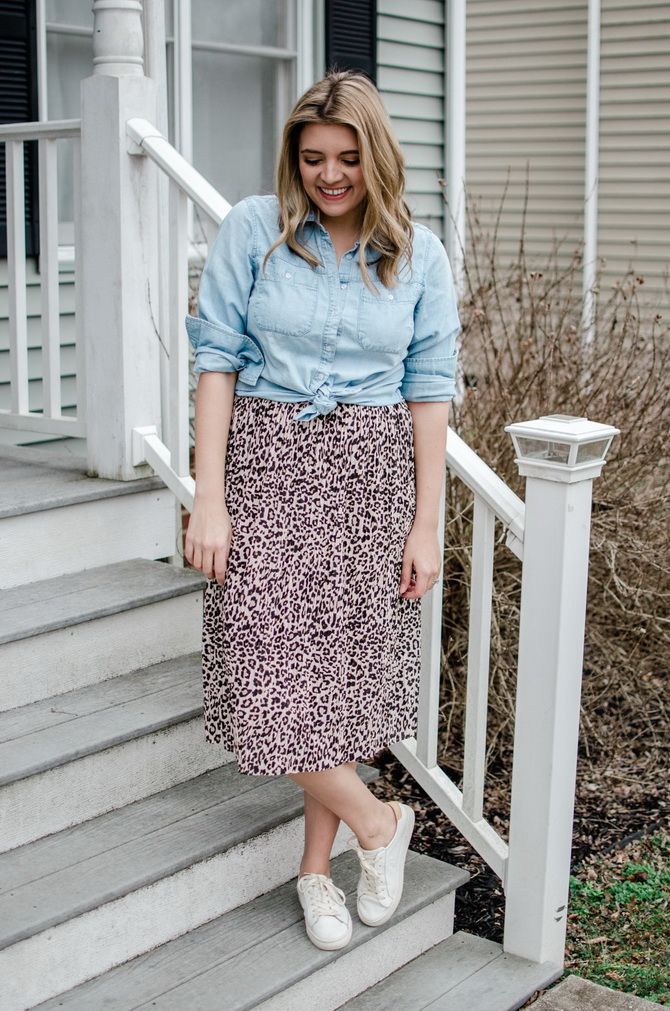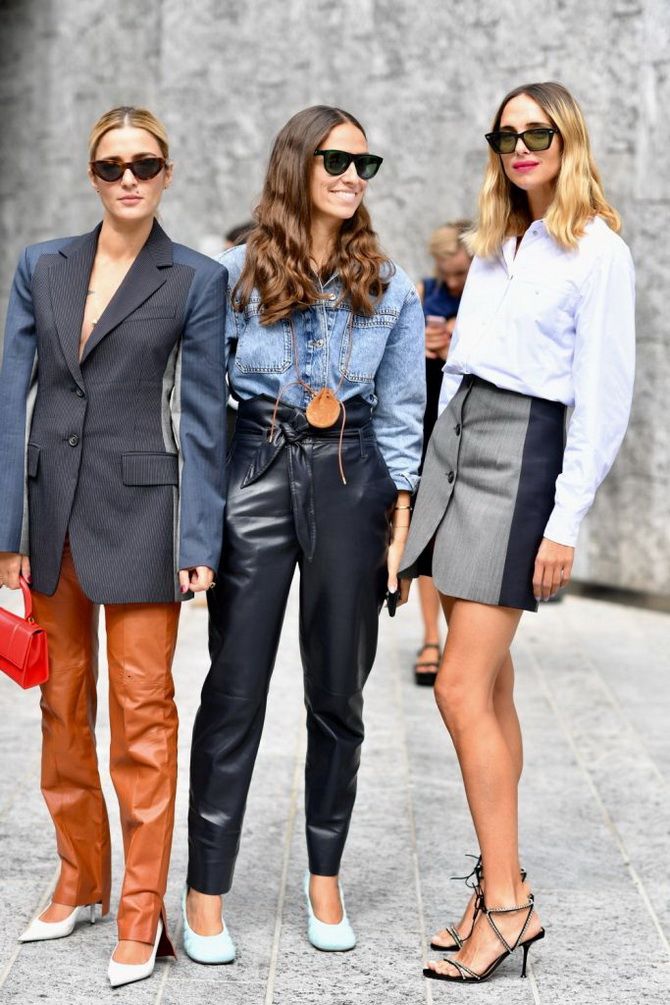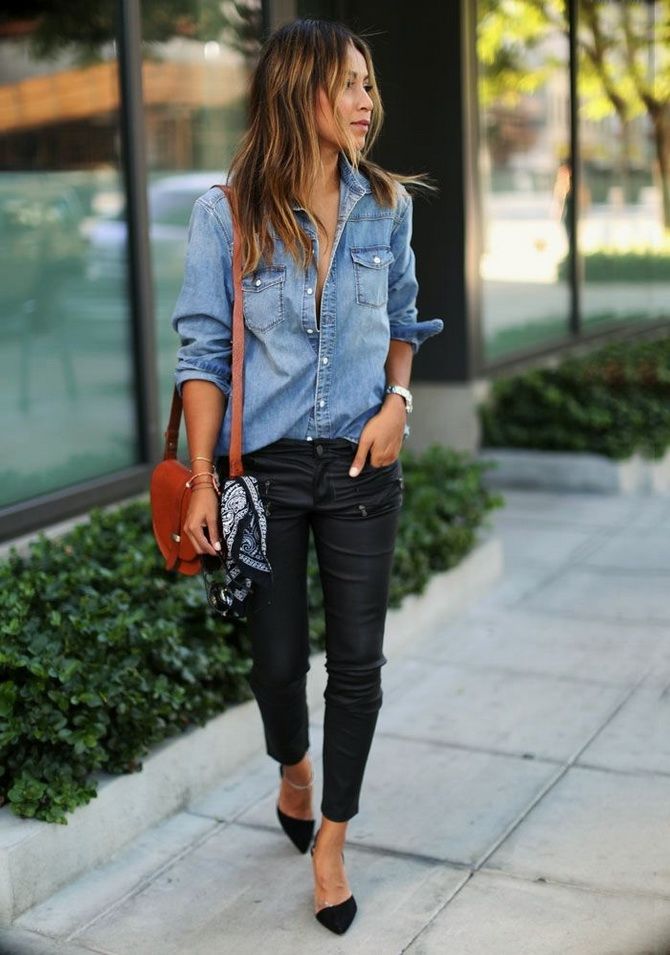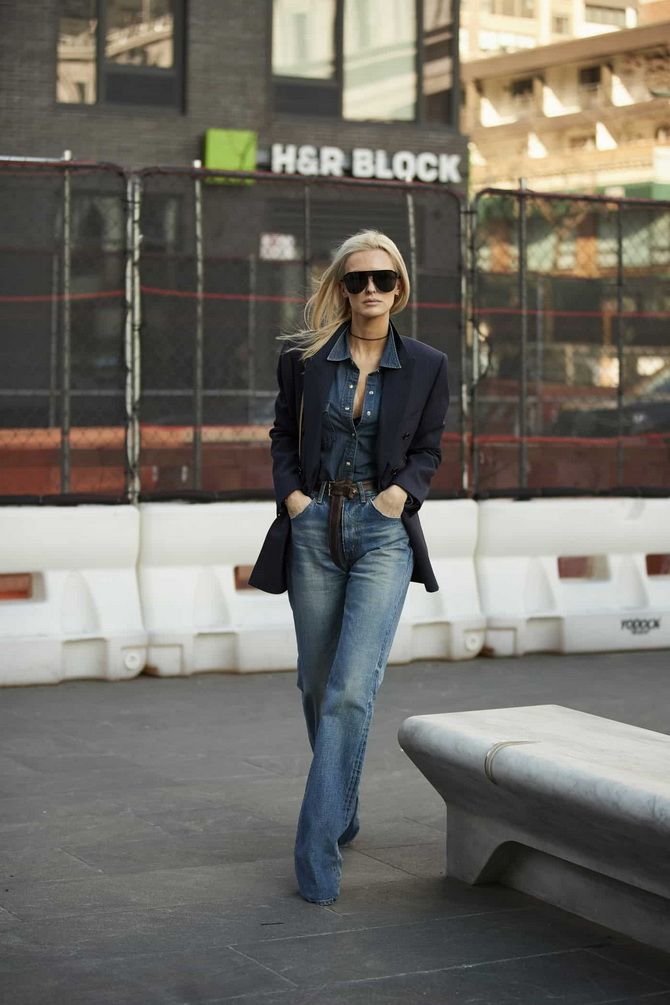 What kind of shirts should be worn with jeans?
Not only white shirts are a good fit for jeans, but also color, black, printed models, shirts made of eco-leather, silk and lace. Complete your everyday look with accessories and trendy shoes, and you will always be in the spotlight.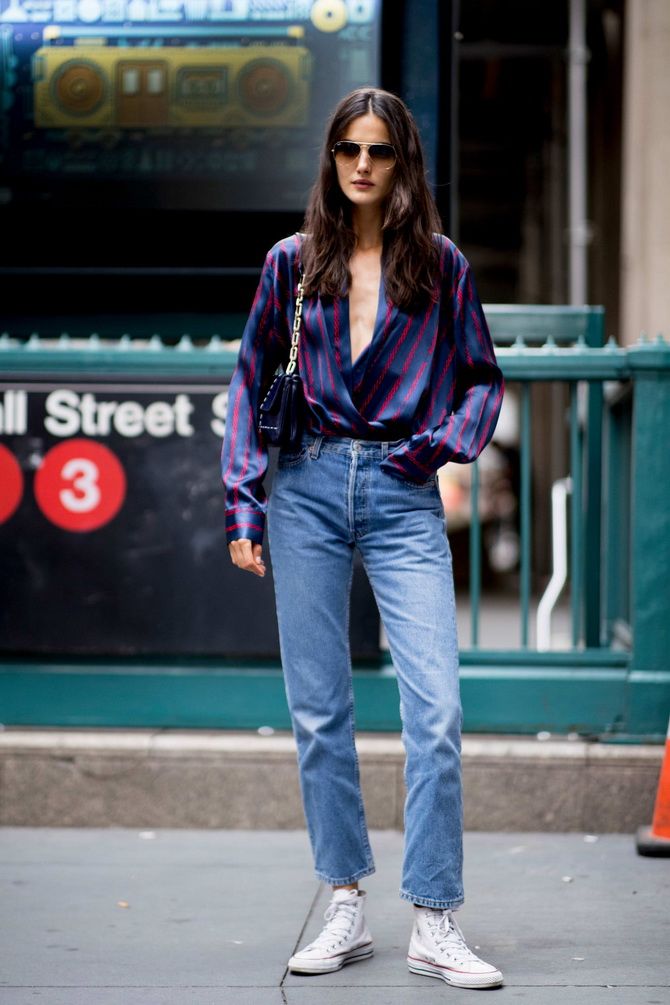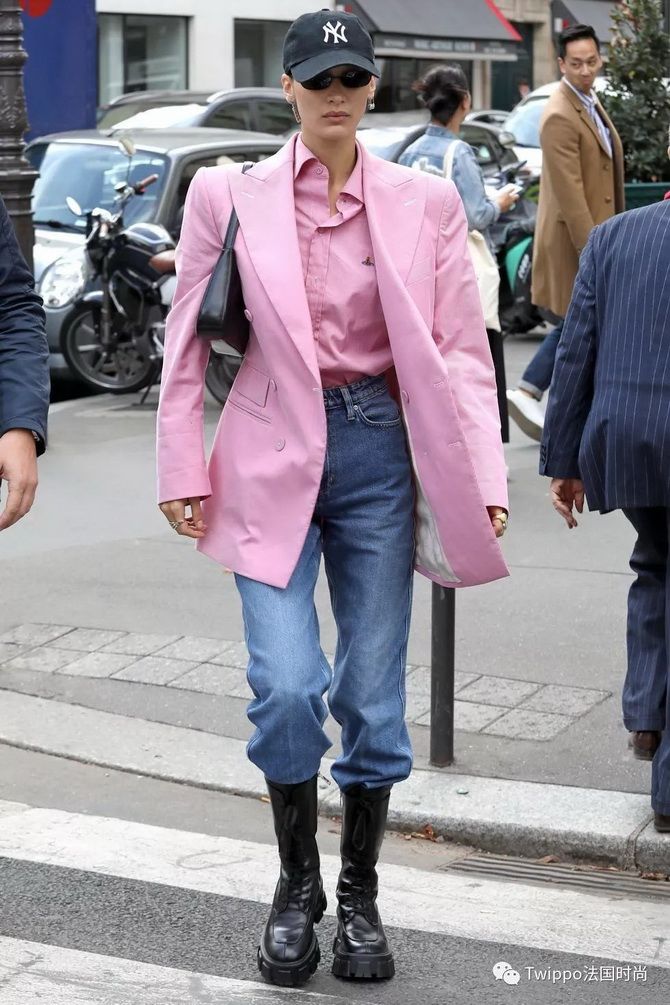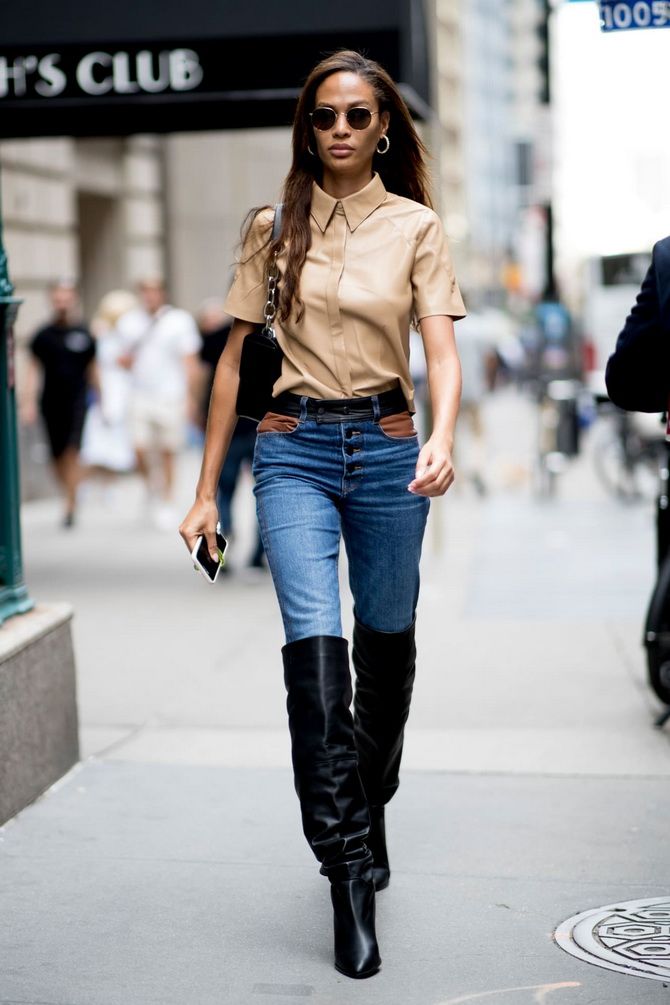 This season, stylists suggest returning to hipster jeans. Such styles are suitable for both long and short shirts, which will demonstrate your slim figure.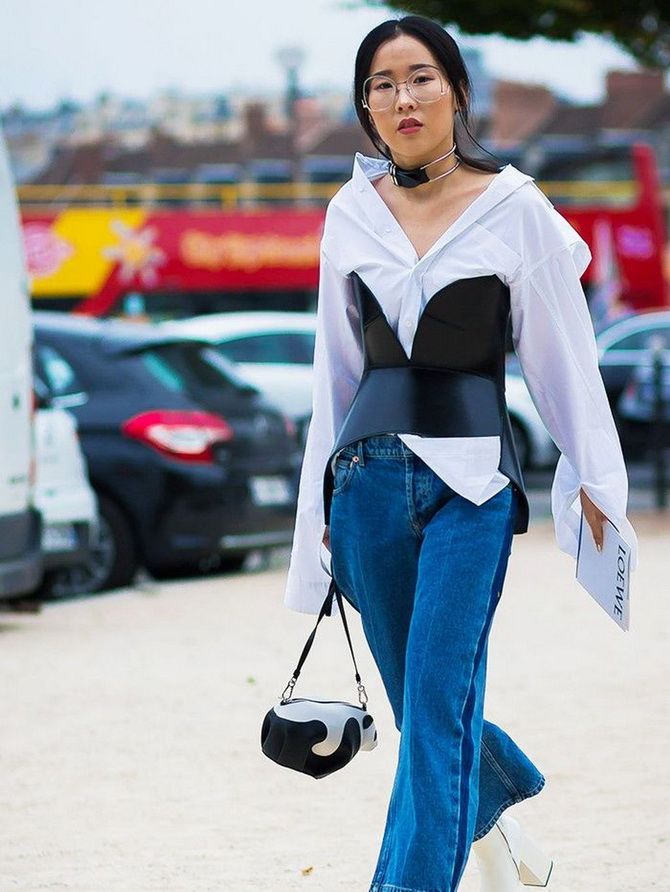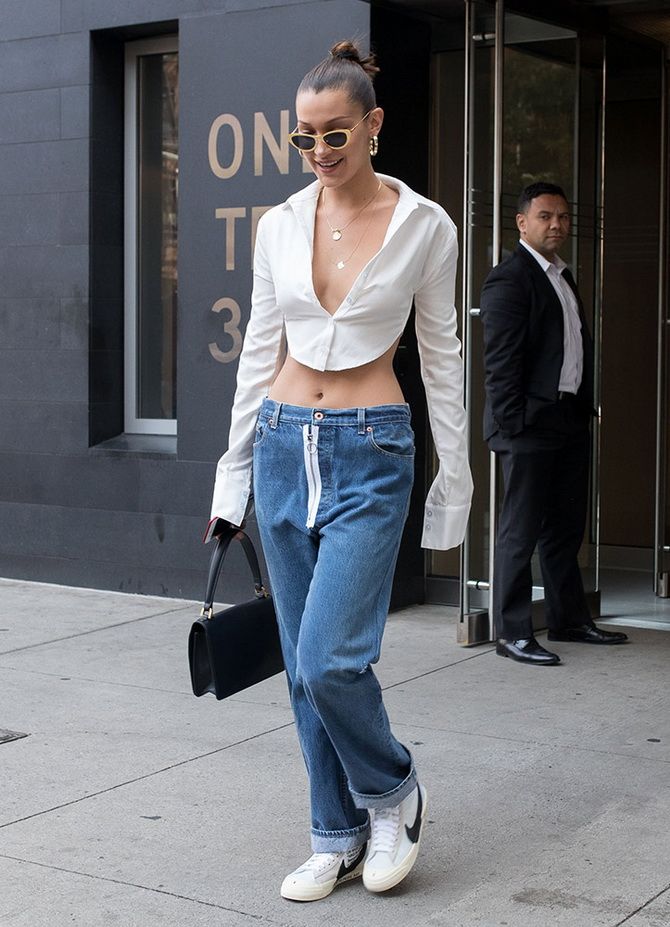 A leather shirt: on which occasion to wear and what to combine with
Things created using natural and eco-leather have become the main trend of current fashion. And shirts here are the main "highlight". What are they better to wear with? A leather shirt will be your most successful purchase this season because it can be worn with shorts or stylish trousers, with a skirt, over a polo neck or a white T-shirt. It's suitable not only for walks and evening gatherings but also for the office.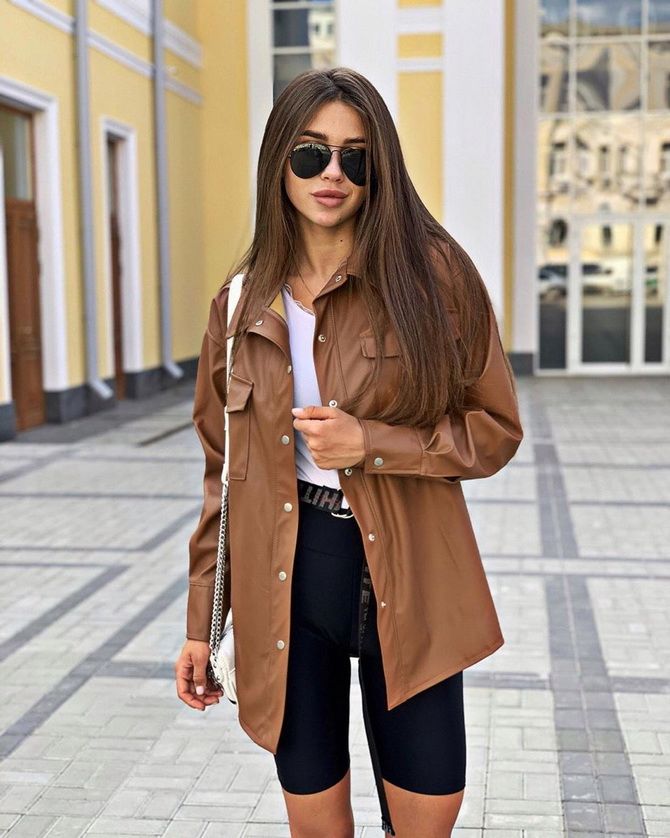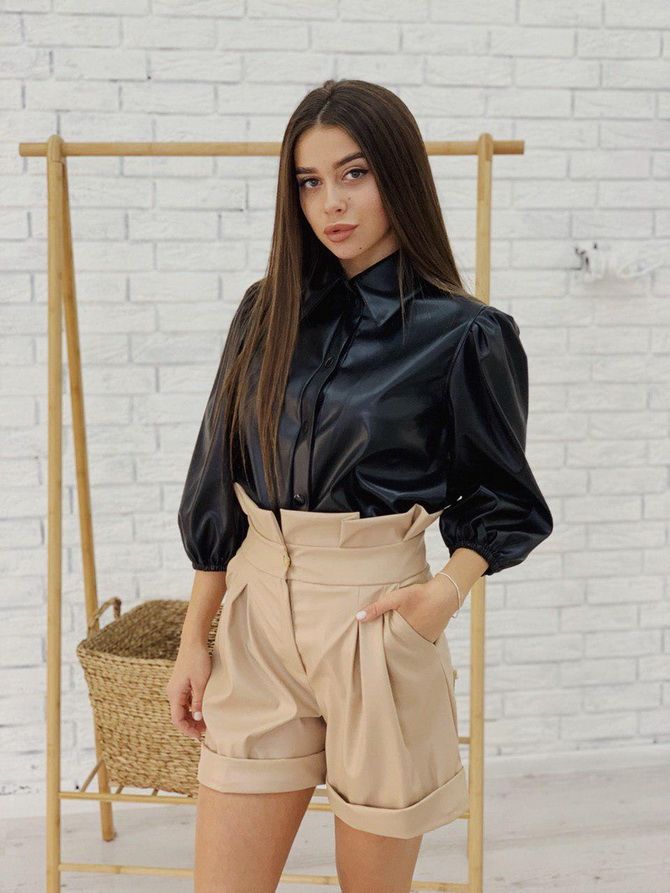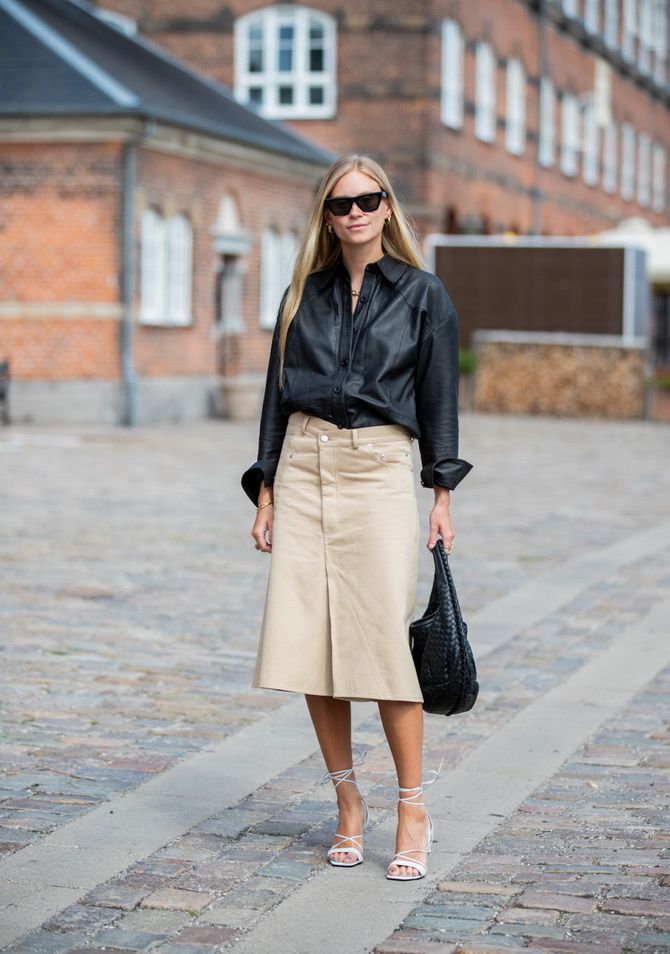 Color shirt: the perfect choice for the summer
Short models with ties, body shirts with bare shoulders, bright colors and bold prints, these shirts are simply created for a hot summer. The most fashionable colors are green, bright red and classic blue. Combine these models with leather trousers, fashionable skirts, shorts, and jackets.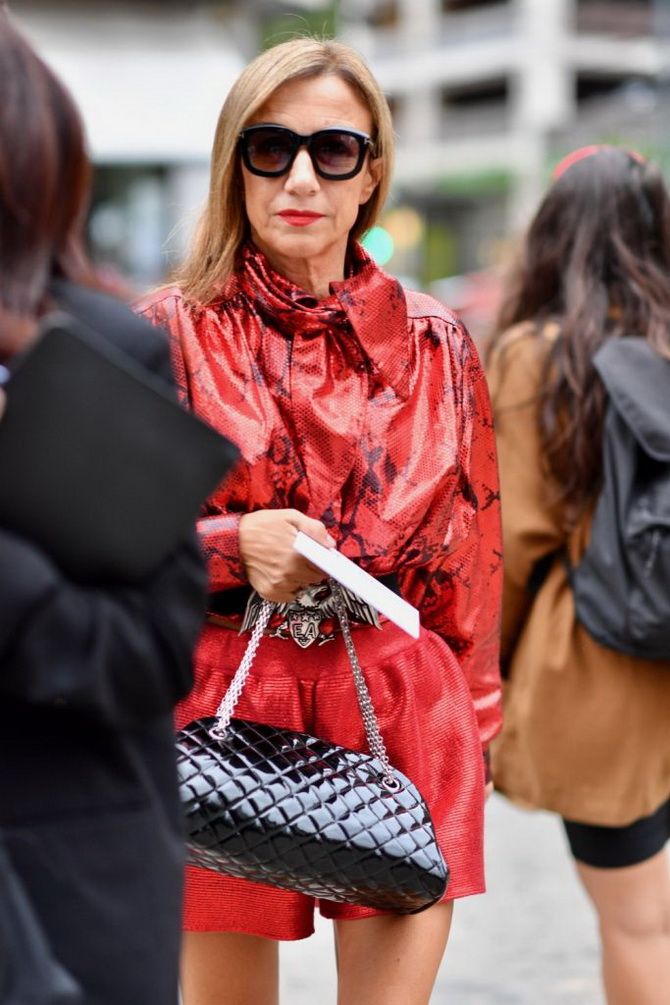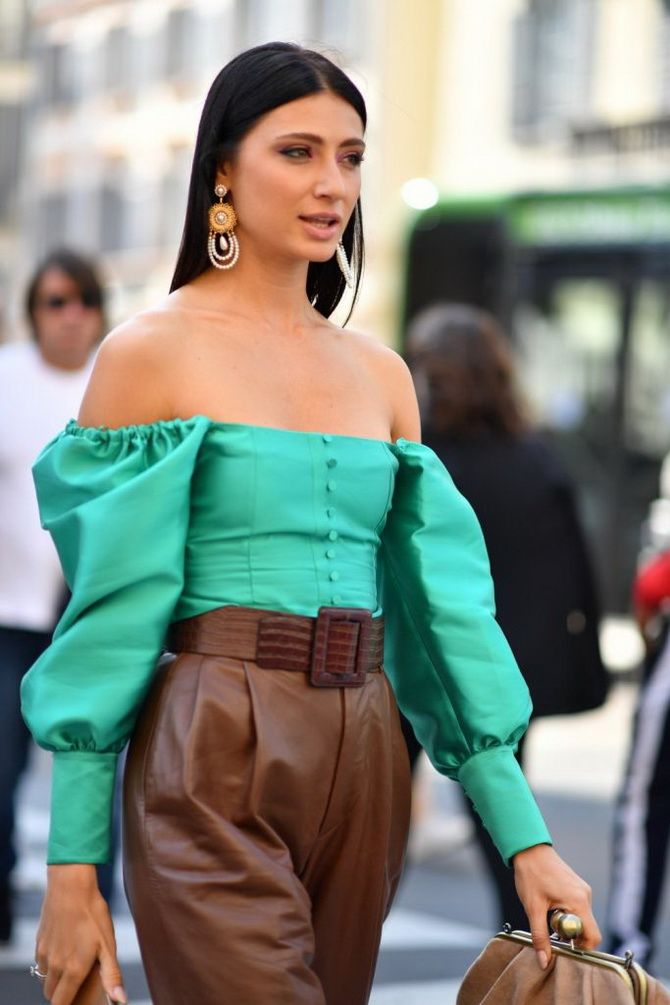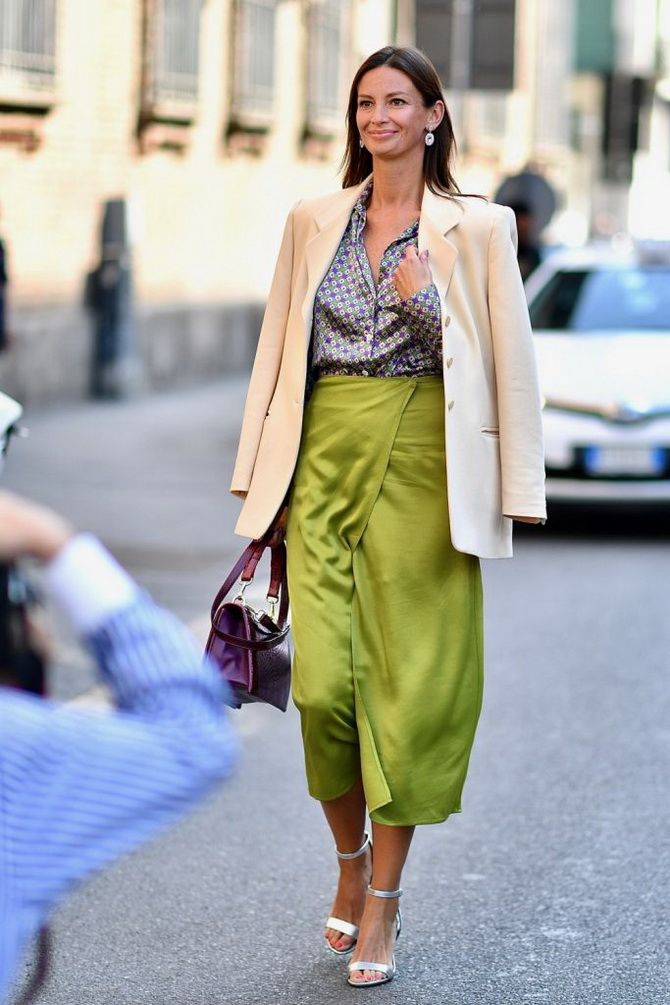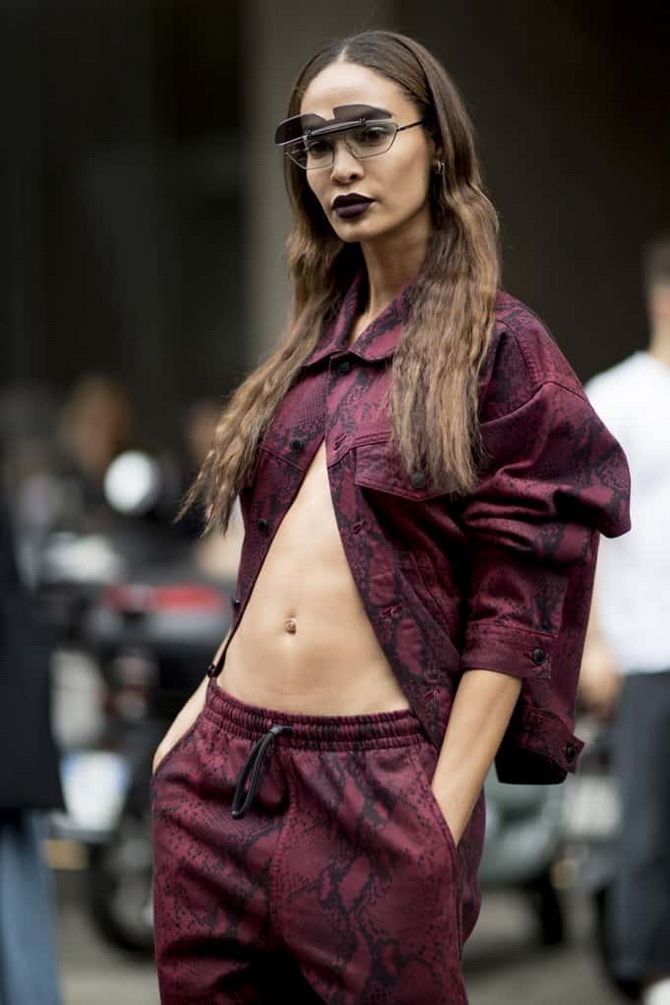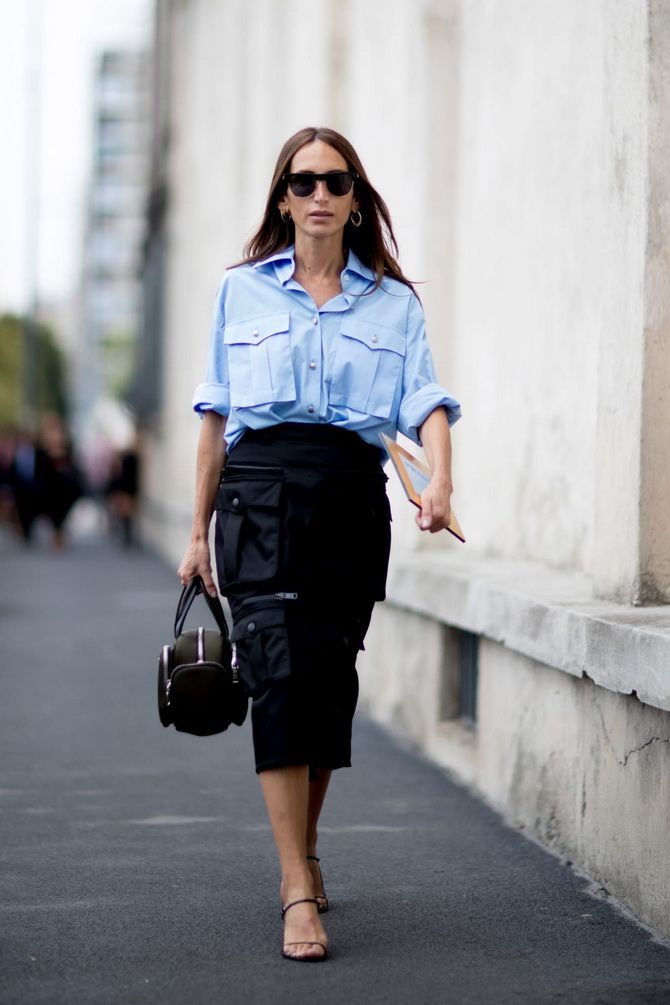 A stylish summer option is a bright shirt made of silk or satin. Choose models with short or long sleeves depending on the weather.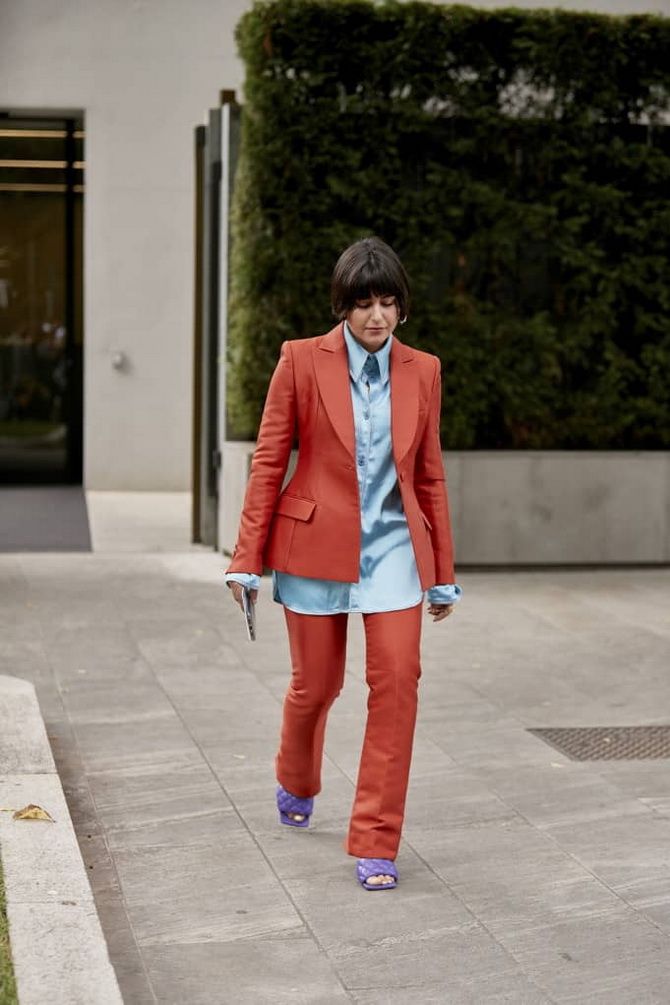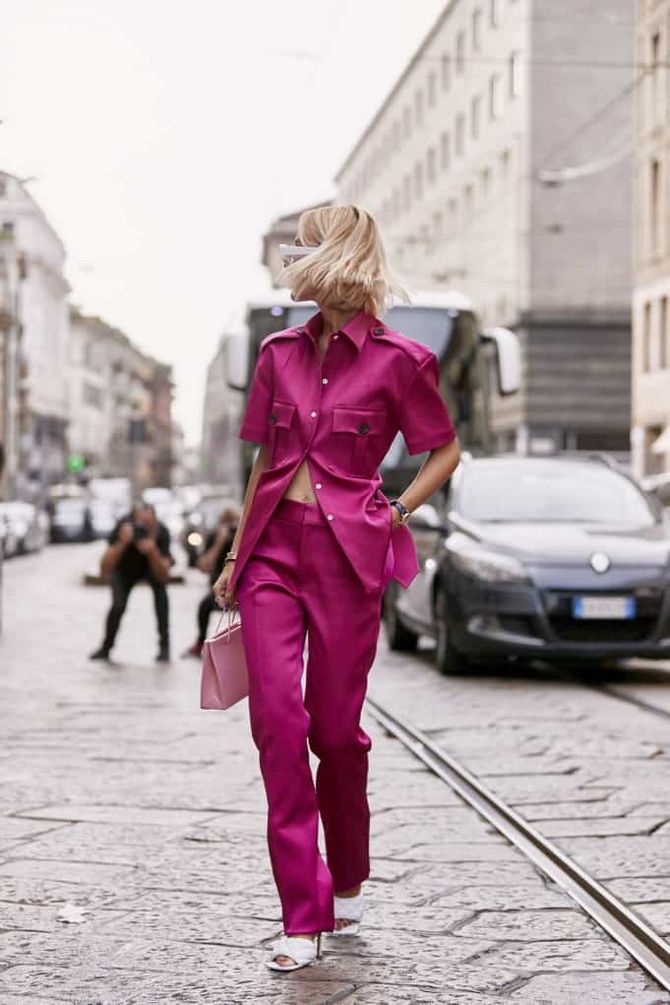 Tip. Pockets on the chest will help to visually enlarge the breasts. So fashionistas often use this technique when creating an outfit with a shirt.
Total looks and shirt dresses
Beige and white total looks are among the fashion trends of the season. Wear a light shirt with trousers or a skirt to match, choose shoes, jewelry, accessories, and you will definitely be in trend.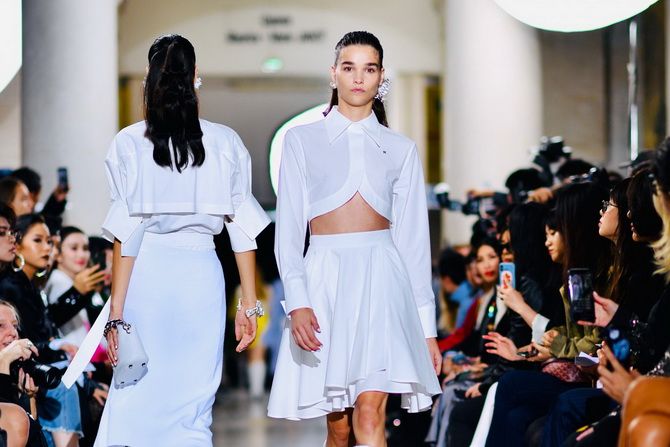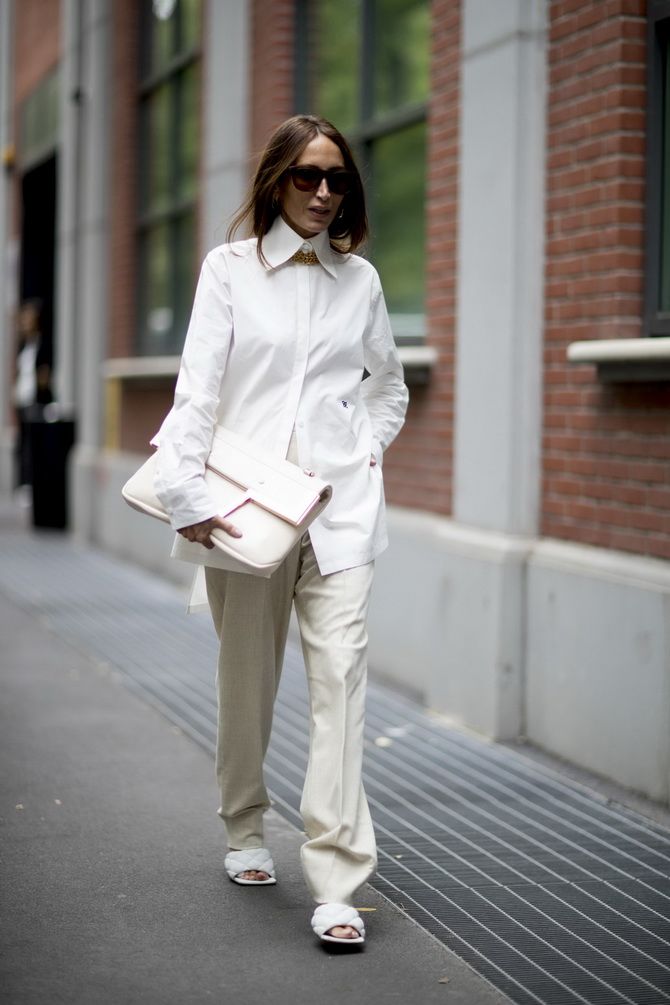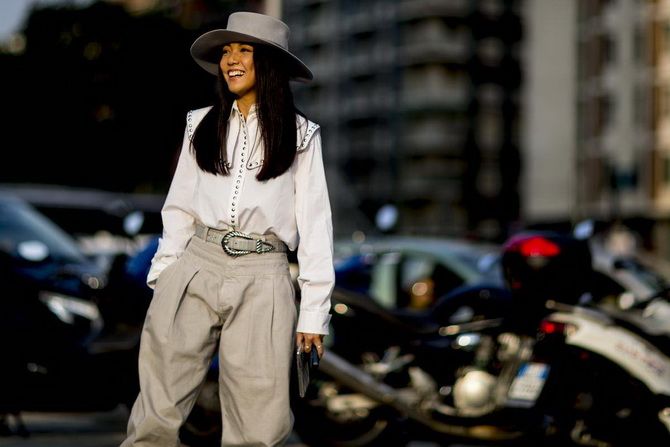 Another option for a stylish casual look is a shirt dress. Choose slim fit models like Bella Hadid or wear loose-cut dresses.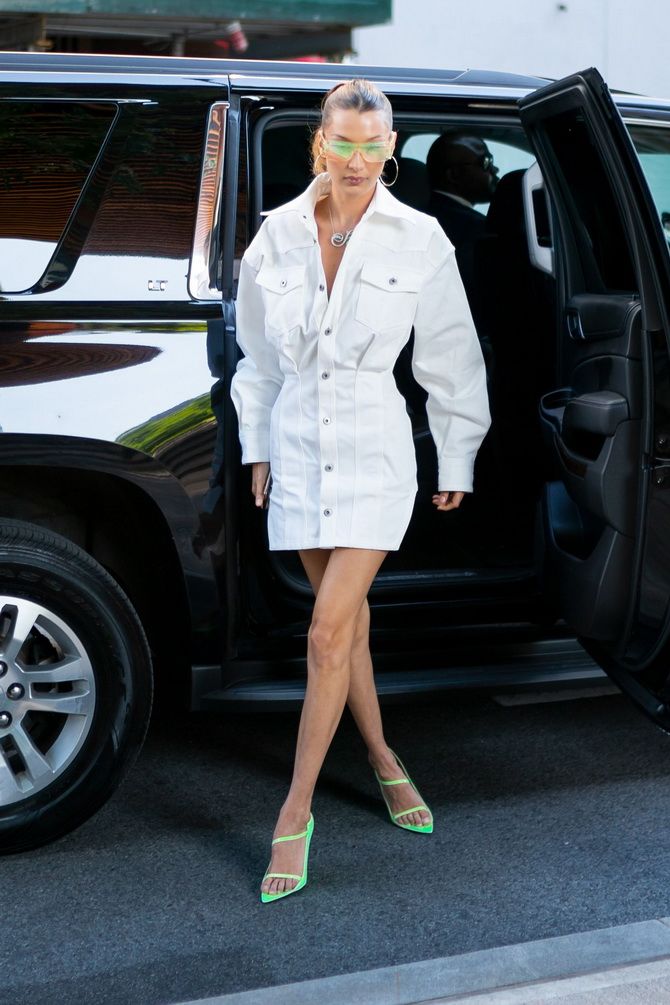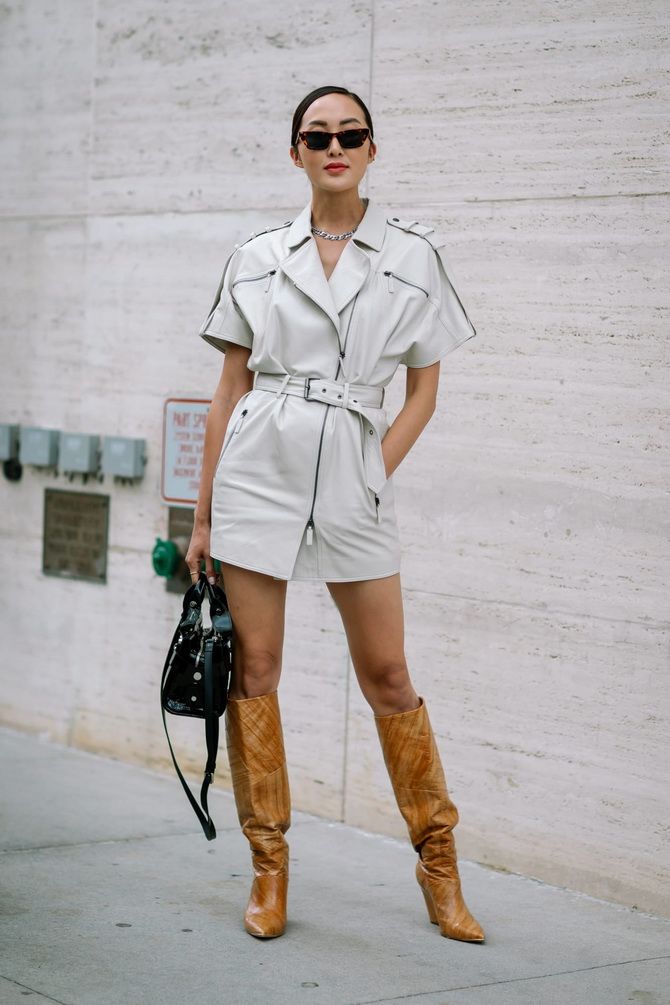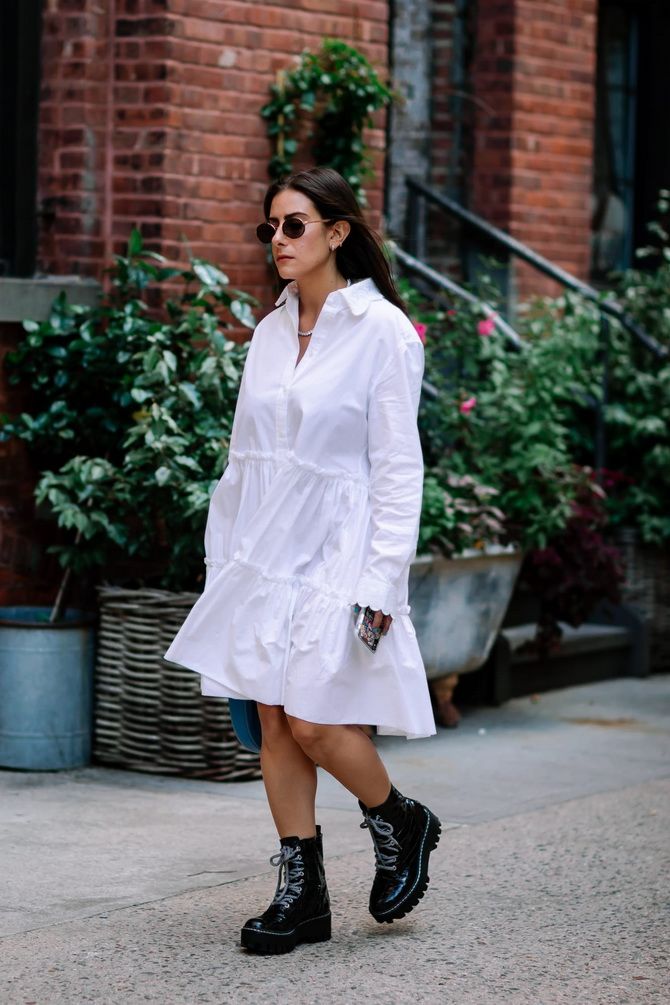 Instead of dresses and skirts: original ways to wear a shirt
You can wear a shirt in a completely non-standard way: instead of a dress, on a naked body or tied on your hips as a skirt. Some fashionistas contrive to put on a shirt backward. It looks stylish and very original.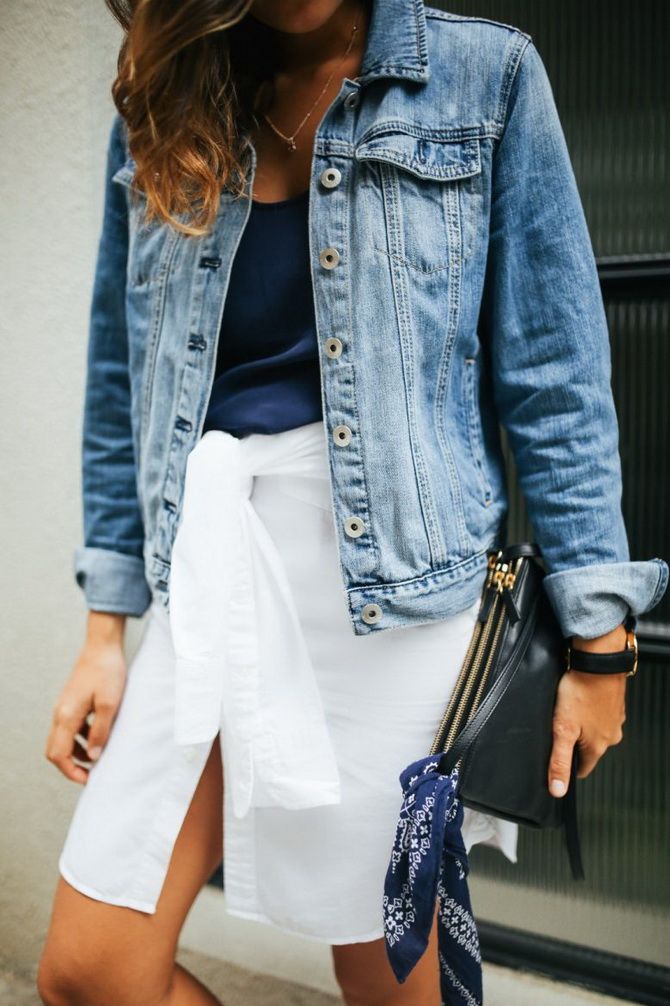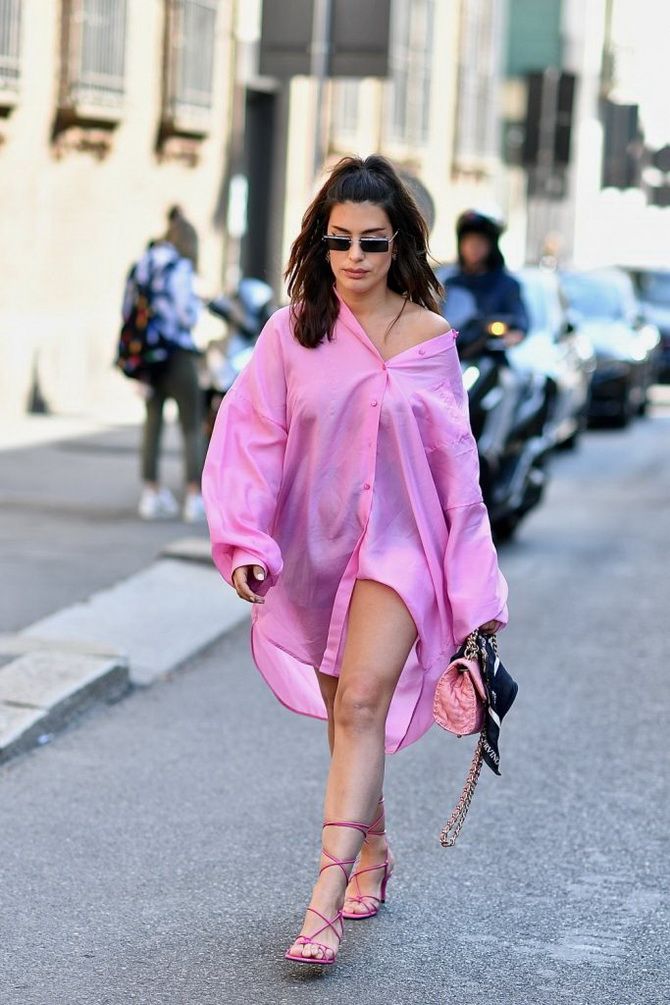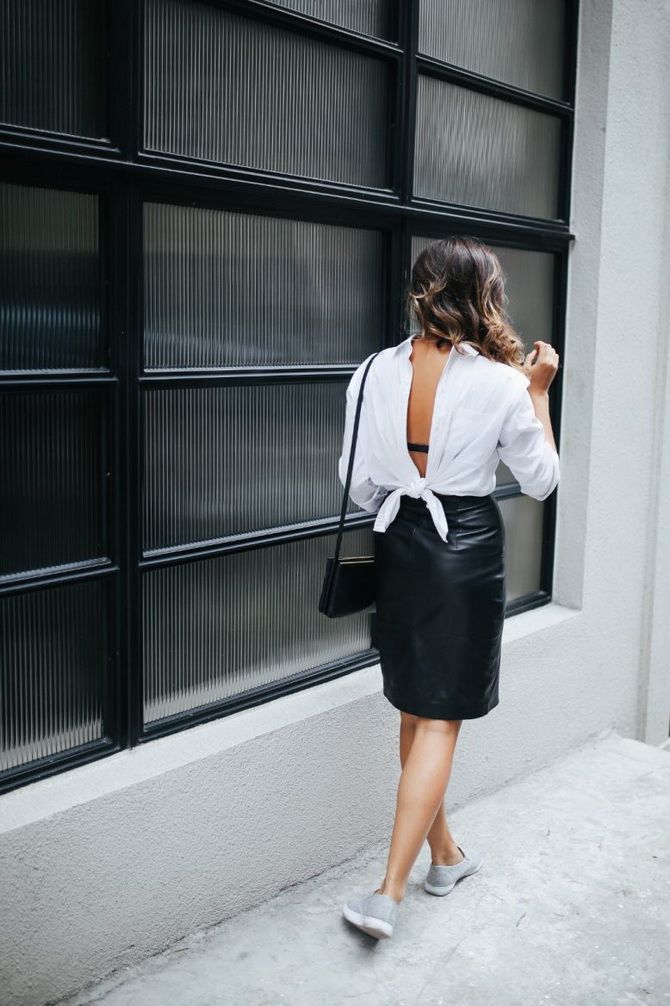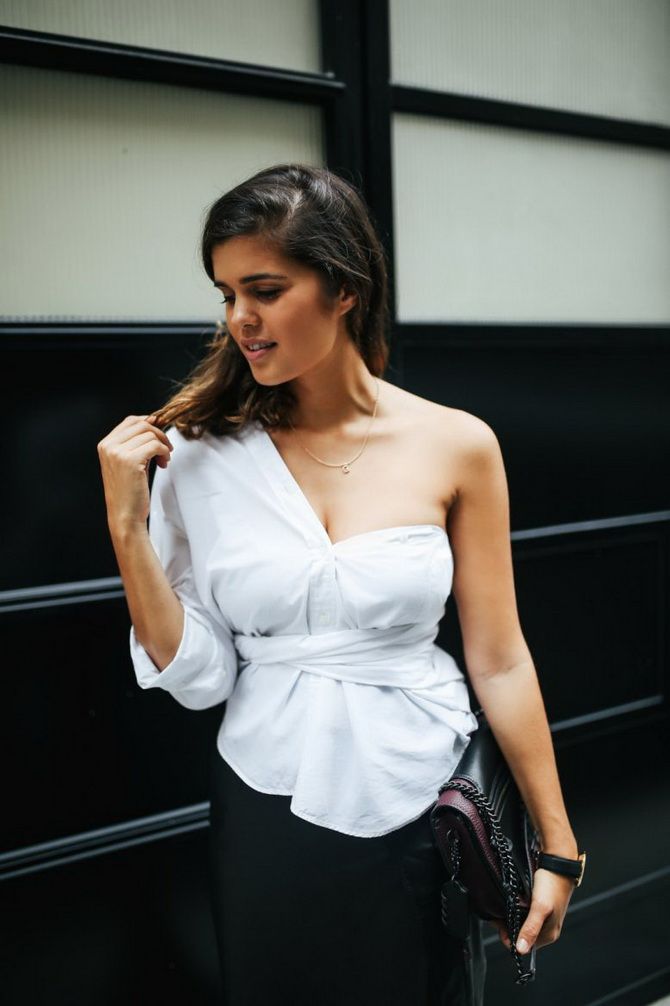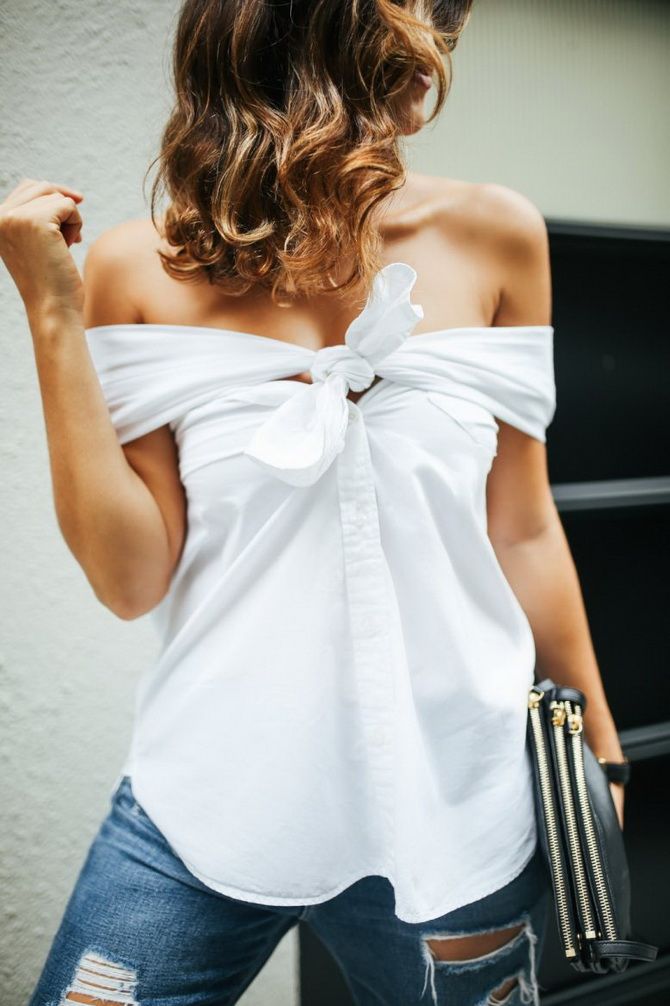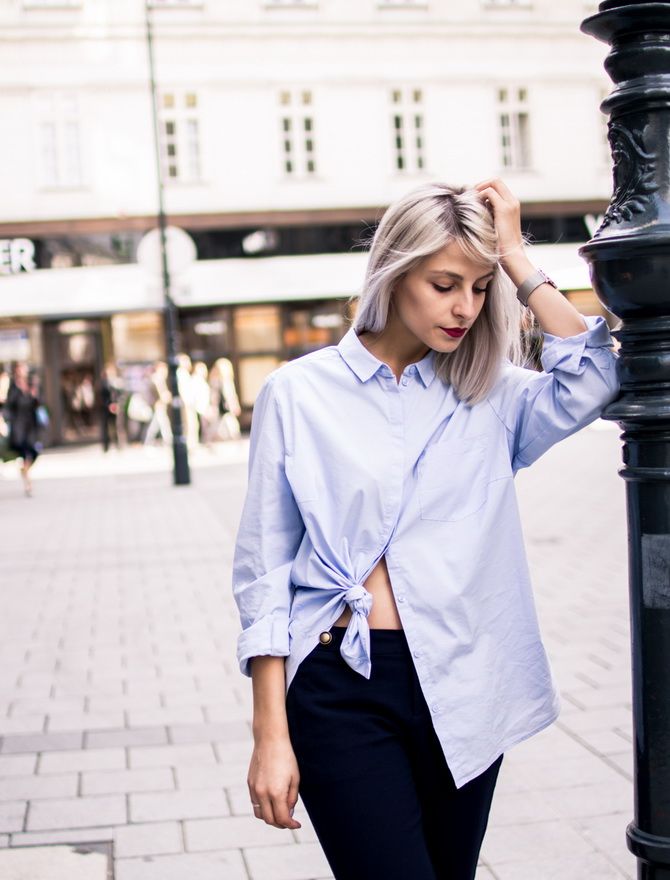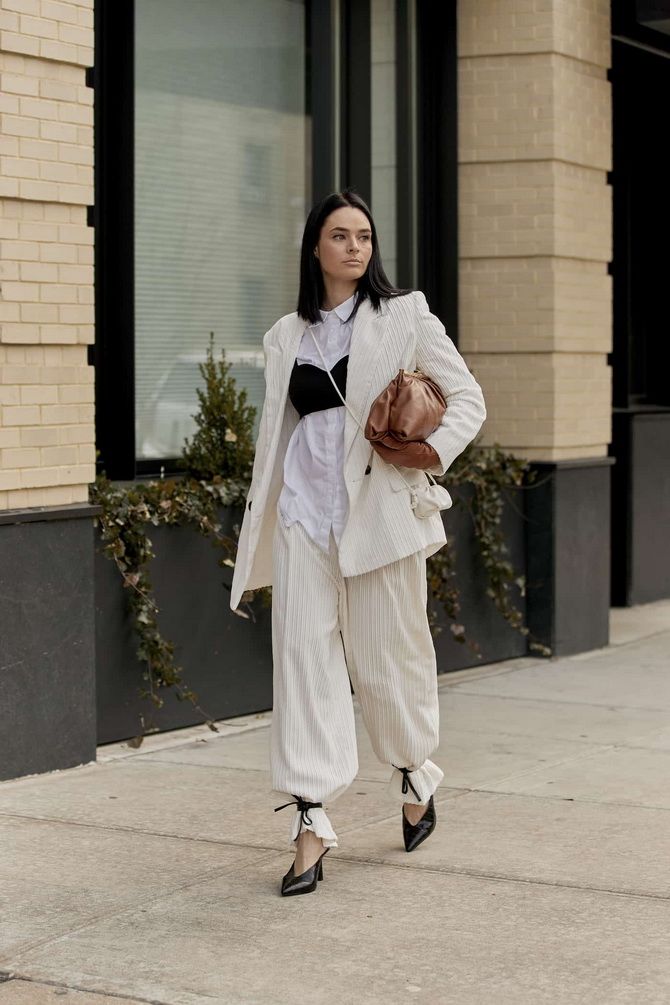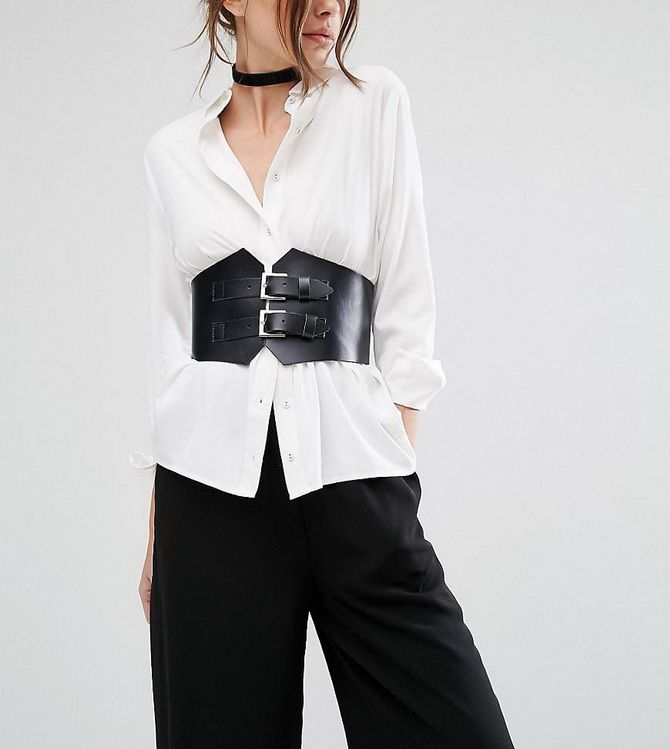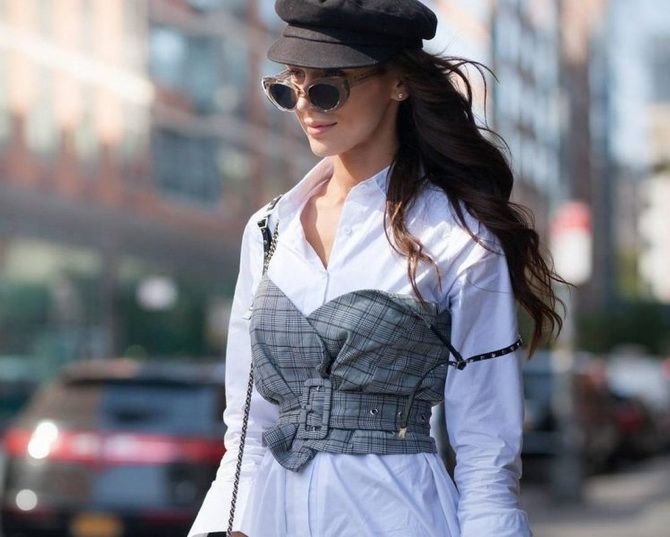 Some more options on how to wear a white blouse or shirt. For example, you can tie the sleeves around the shoulders or lower them to the waist. A non-standard solution is to wear a wide belt or top over the shirt.
Similar articles / You may like this