We can feel the breath of spring more day by day, and this "warming" is best revealed in the fashion world. Outerwear becomes brighter, fabrics are thinner, and styles of clothing are freer. Women look forward to the warmth to take off their down jackets and fur coats and put on fashionable trench coats, lightweight jackets, and stylish raincoats. Our Joy-pup team has already studied the trends of spring fashion in 2021 and has prepared a "tasty" photo selection of outerwear for the upcoming season. Let's transform together!
Long blazers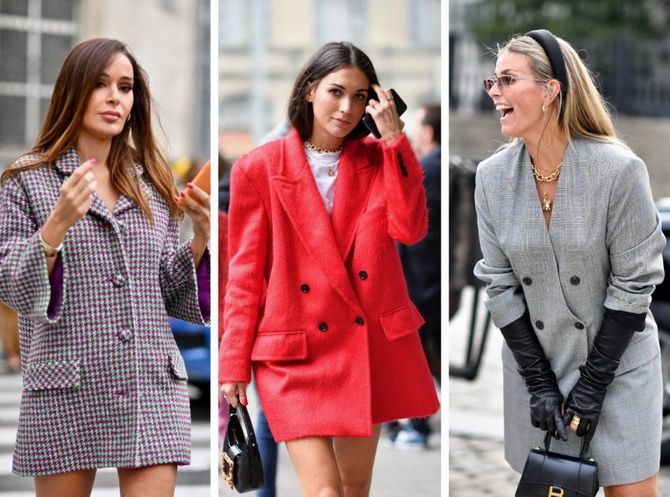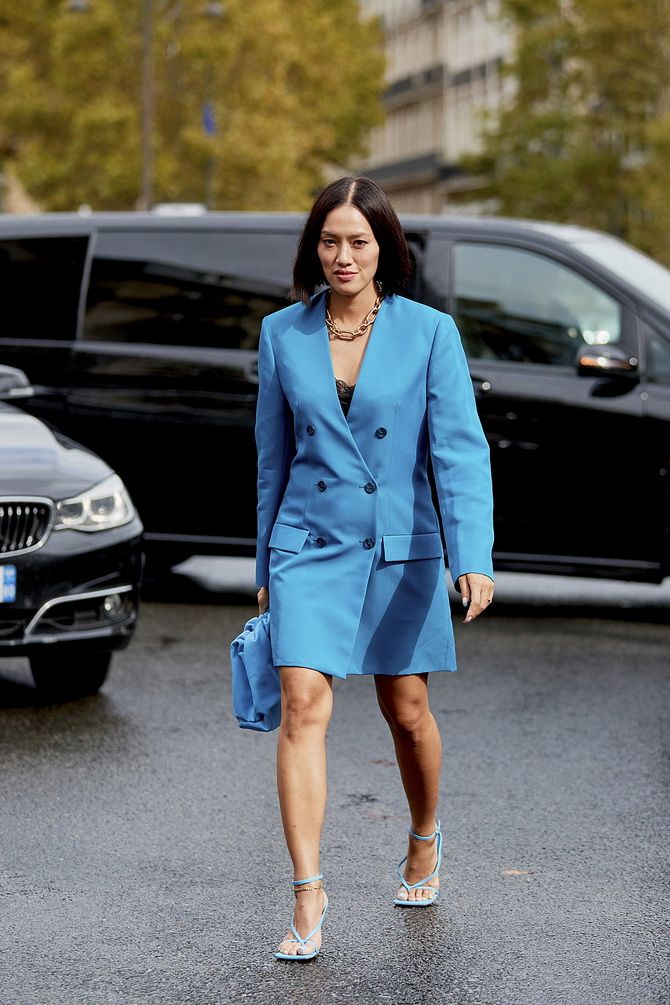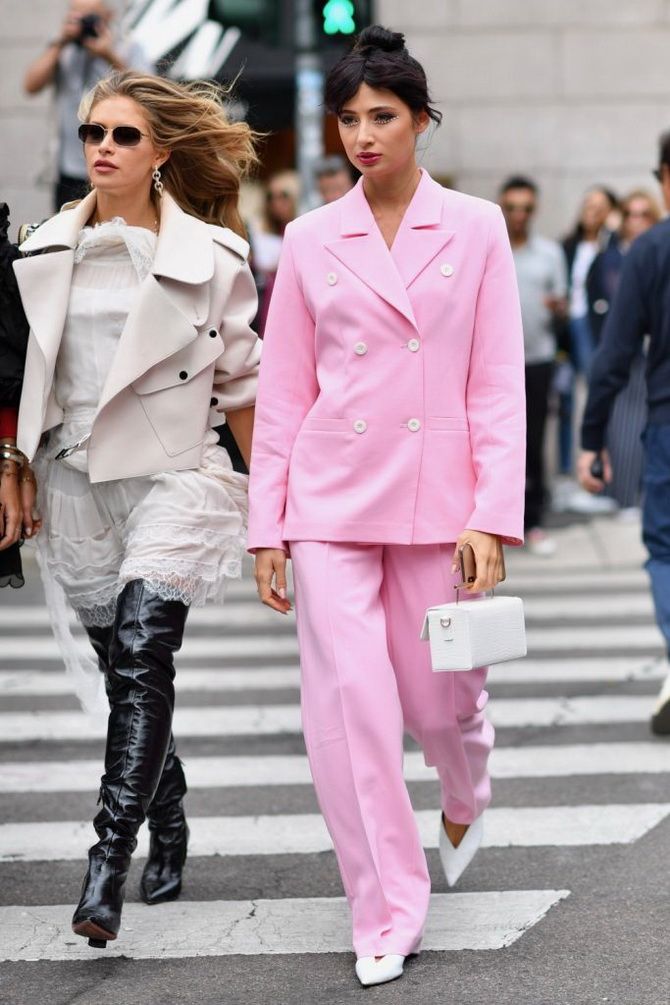 Long blazers are very likely to be the main must-have of a women's spring wardrobe in 2021. They are gladly worn by the street style stars and presented by the world-famous couturiers at their fashion shows. A special thing about spring fashion 2021 is that a blazer must be worn on a naked body. It is sexy, beautiful and very attractive. Another nice novelty of the season is the gentle shades of blue, pink, cream and light gray tones.
Check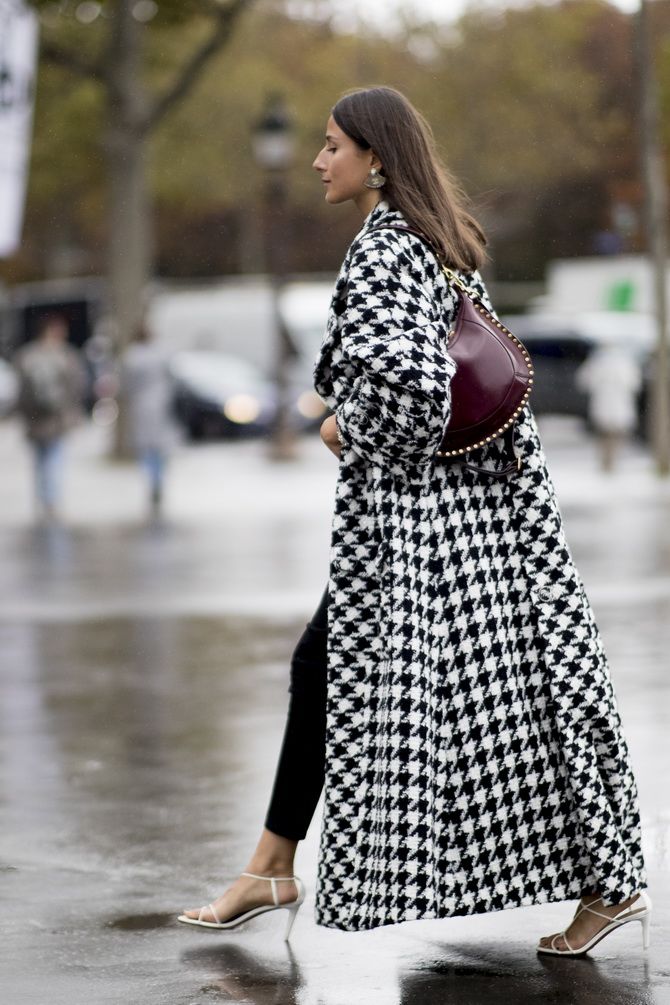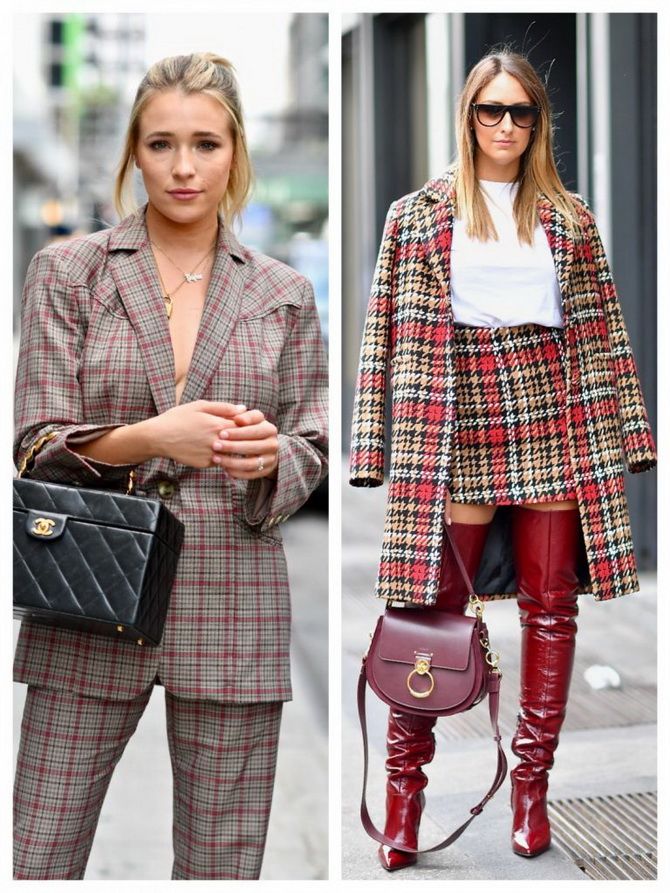 Checkered print remains one of the main trends of 2021. And women's outerwear is not an exception – coats, cardigans, jackets and checkered jackets will add elegance to your look. Choosing between oose foot pattern, color check or black and white tartan you will definitely like one of these fashionable prints.
Denim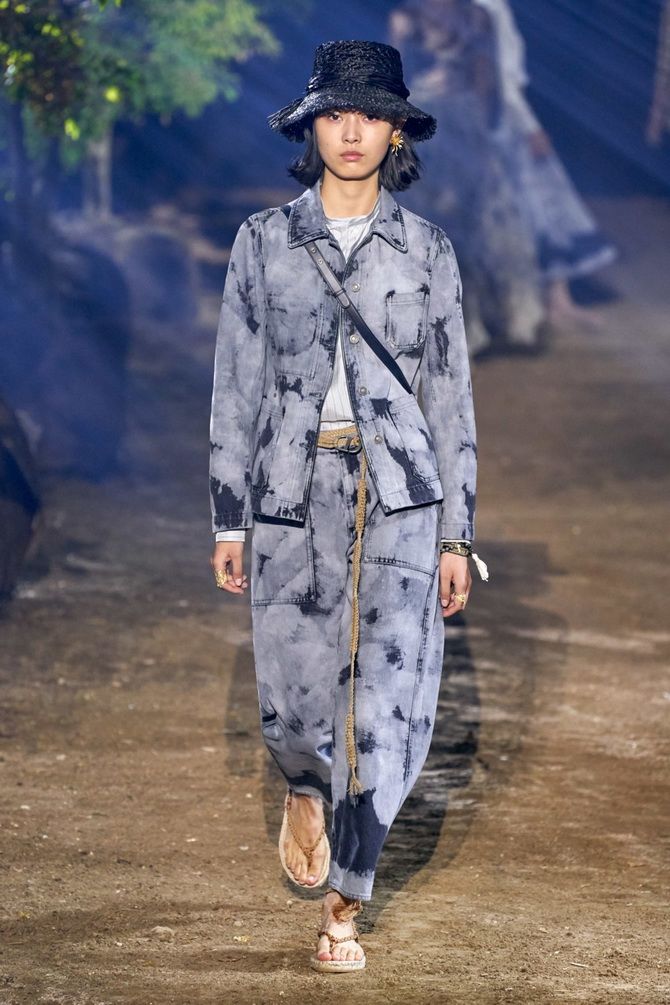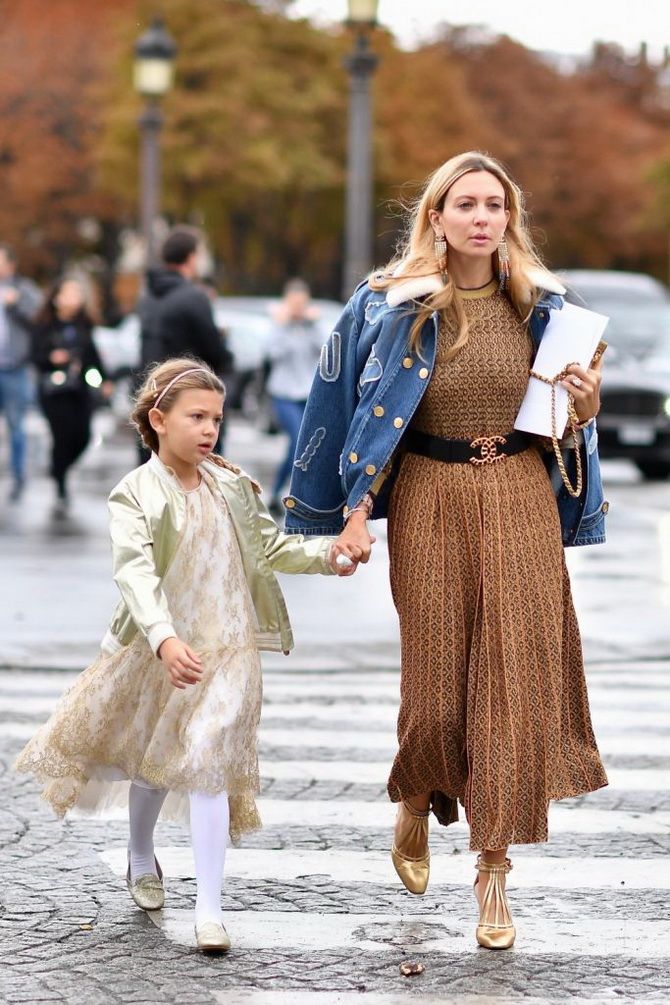 Denim is a rich theme and it takes pride of place in the spring fashion history. Denim jackets in the spring-summer season 2021 have become noticeably better. And updates relate not only to the style but also to color, texture, attention to detail.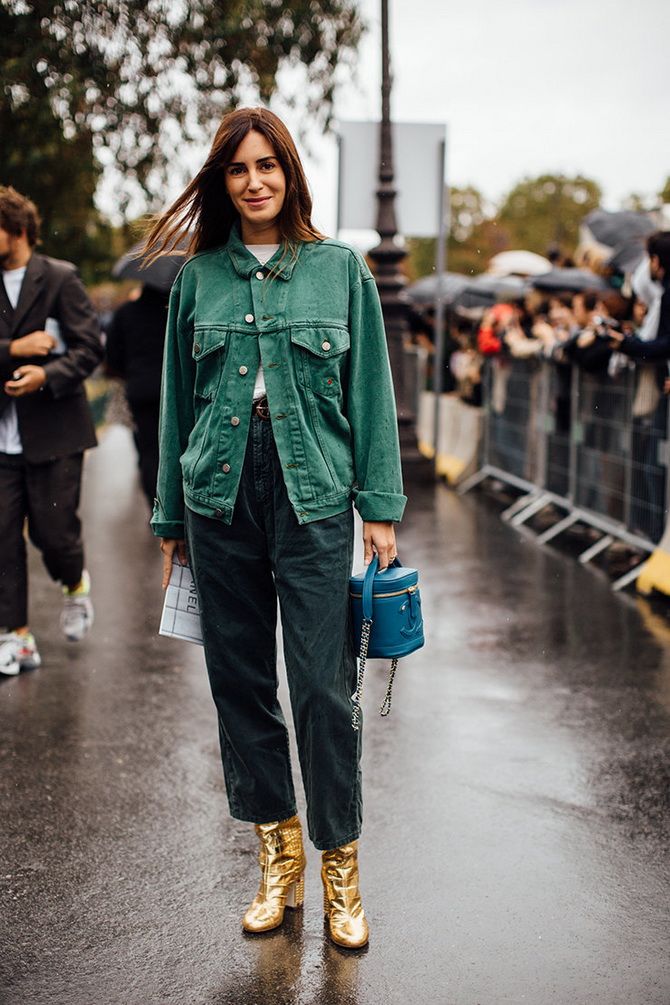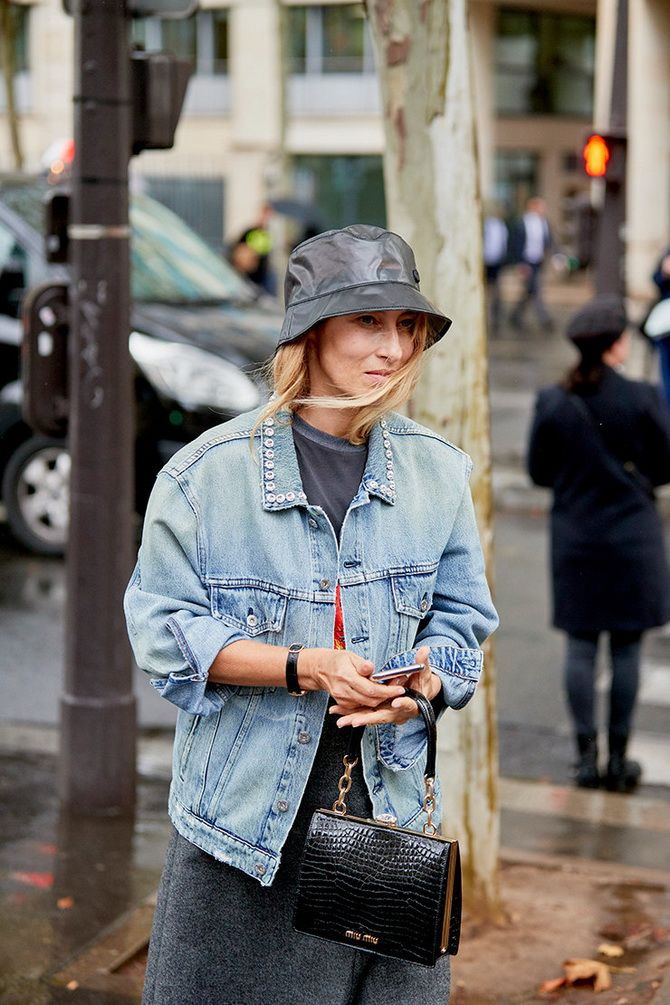 Denim jackets, shirts, and boiled denim collections were widely represented at fashion shows in 2021. Patches, lettering, pockets, rivets and rhinestones, colored denim and fringe – your faithful fashion companions this spring!
Bright colors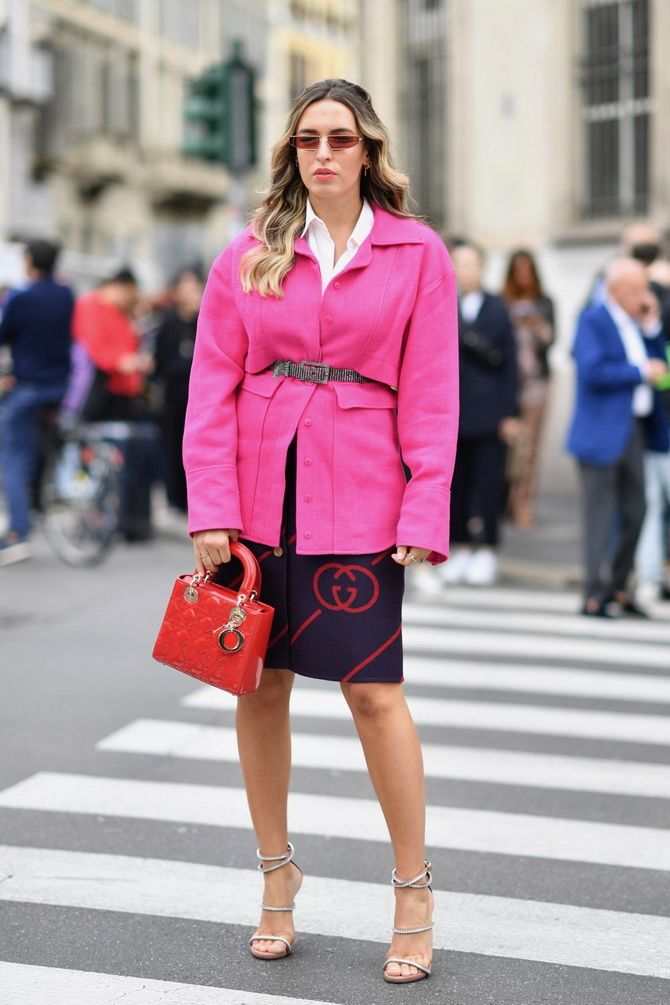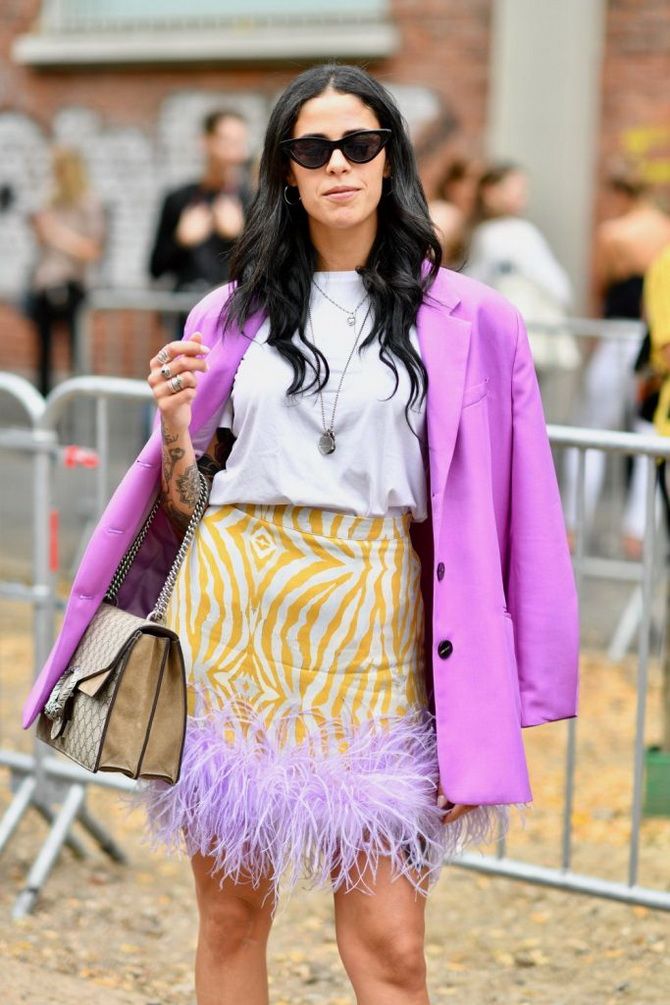 One of the main trends in the spring-summer 2021 season will be bright neon. Saturated pink, orange, lime, yellow are the colors that will delight us in the warm season.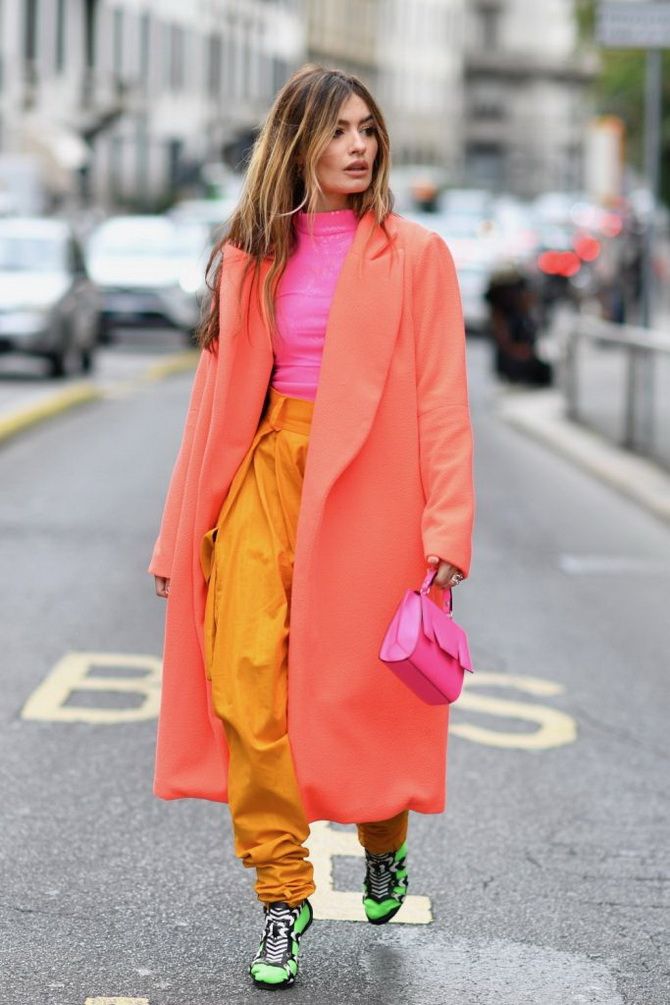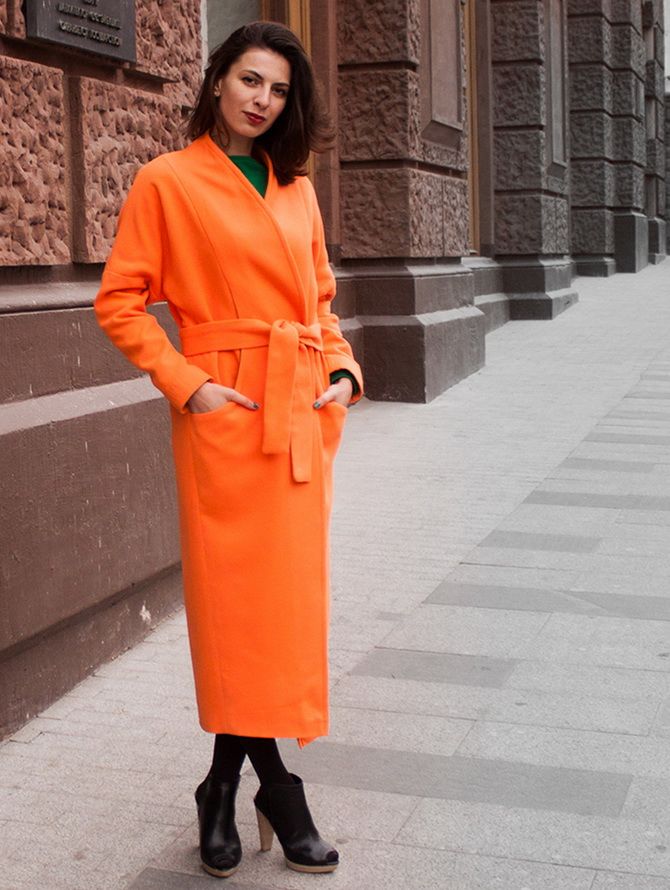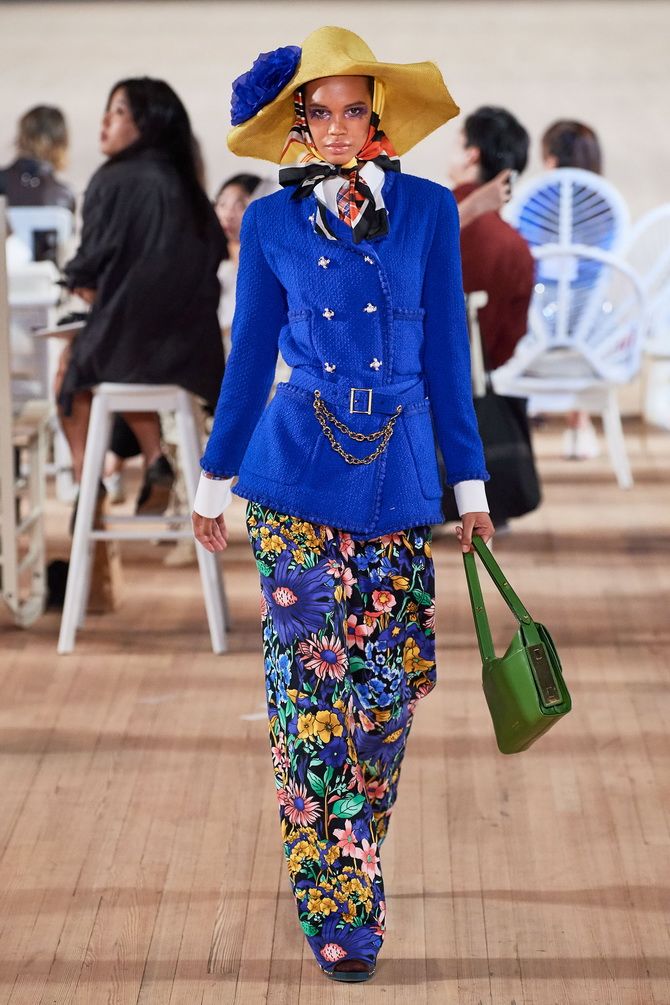 For outerwear, fashion designers have prepared such unusual colors like lavender, fuchsia, and mandarin. The most popular color for spring 2021 is classic blue.
Capes and ponchos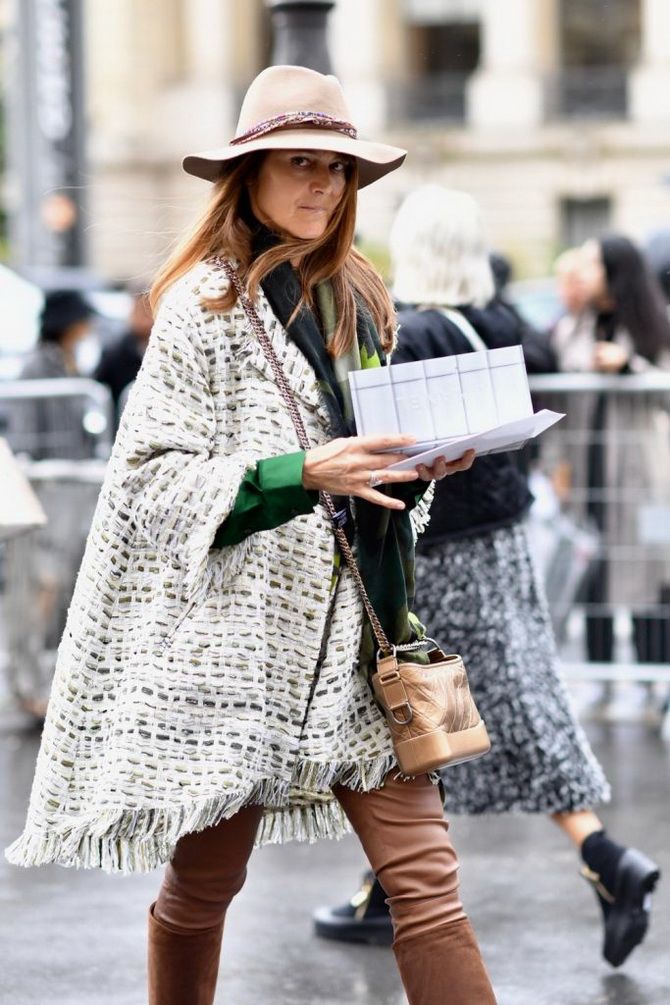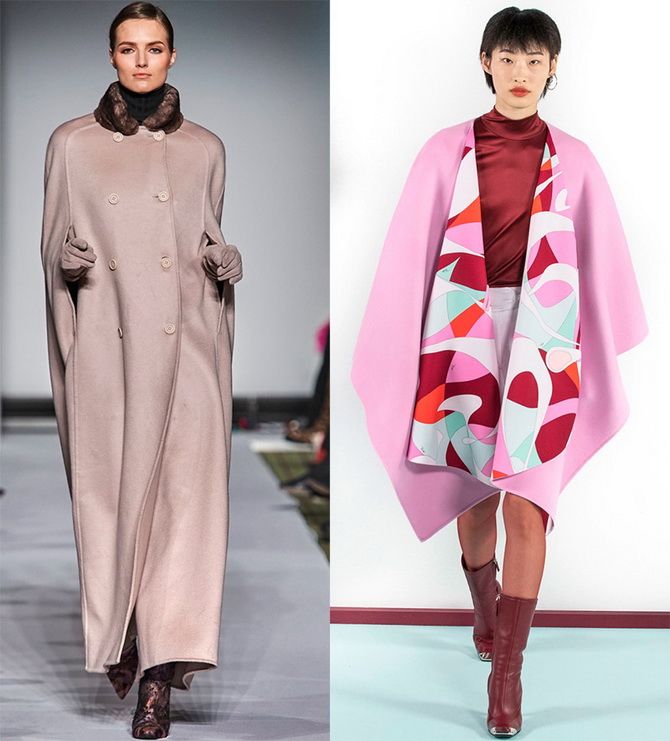 These fashionable wraps warmed us in the fall and winter, and in the spring of 2021 they received a "second breath". After all, retro fashions of the 60s and 70s are at the peak of popularity.
Long coats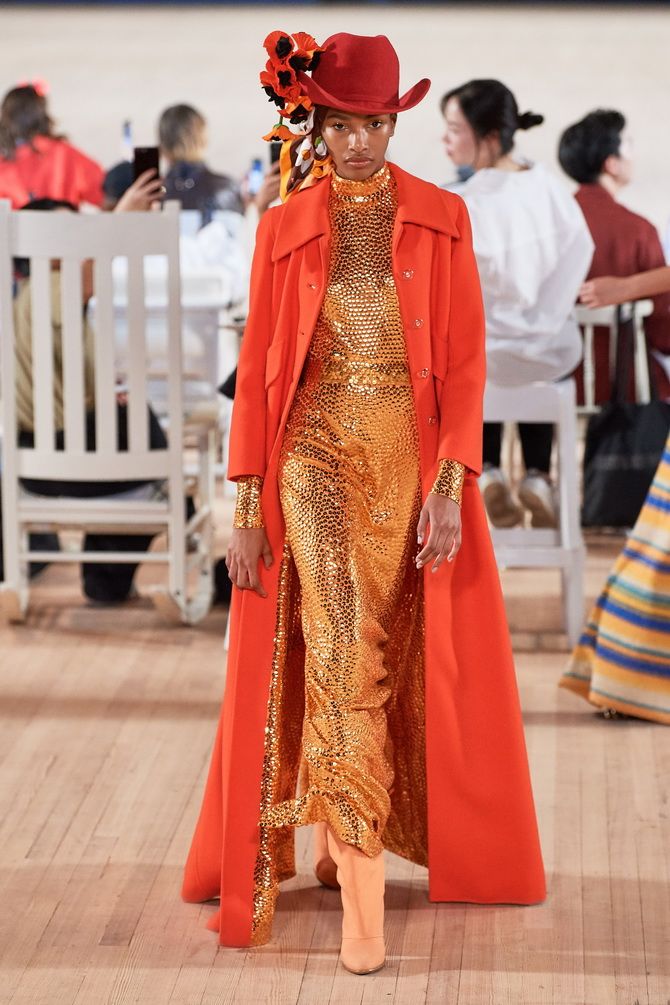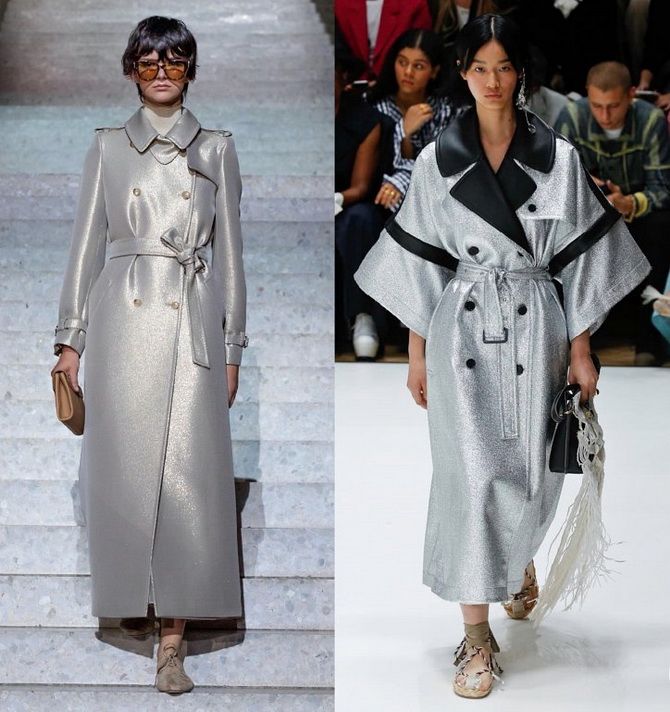 It's still quite cold in the early spring, so you will have a reason to wear a cozy long coat. Luxurious floor-length models presented at the spring shows of Marc Jacobs and Max Mara were a huge hit in the world of fashion and design. Perhaps the street fashion of spring 2021 will borrow this trend.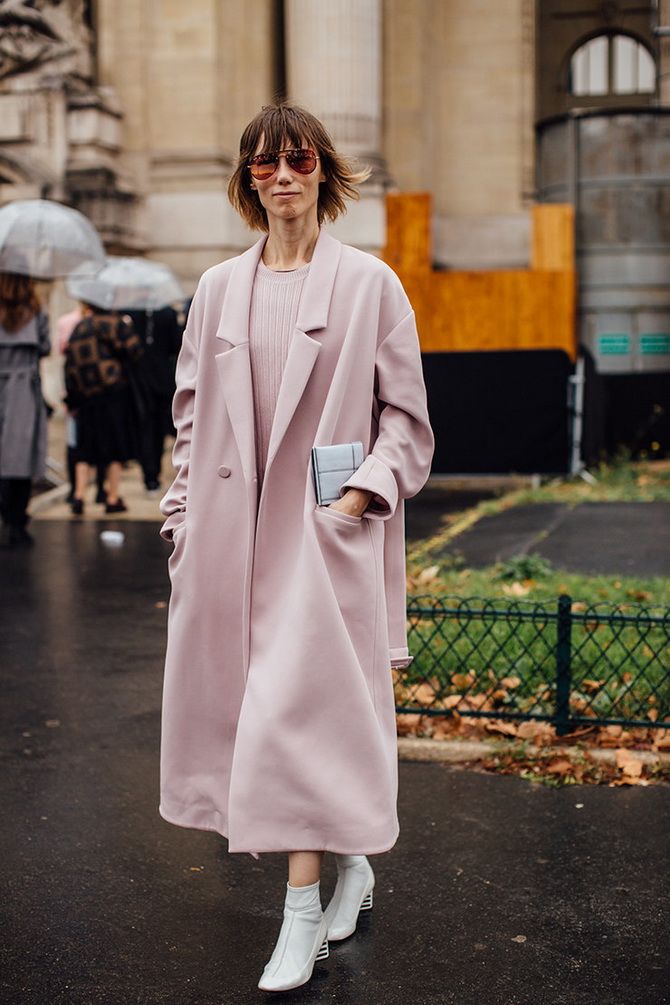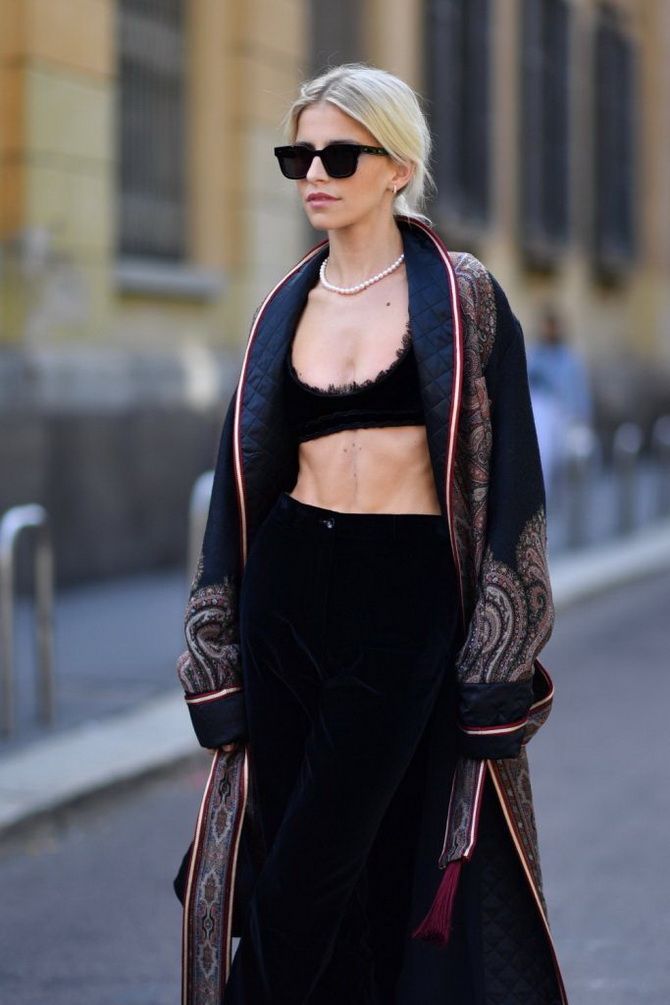 By the way, quilted and oversized coats also don't give up their positions in fashion. Choose calm shades or intricate oriental patterns on outerwear.
Colored leather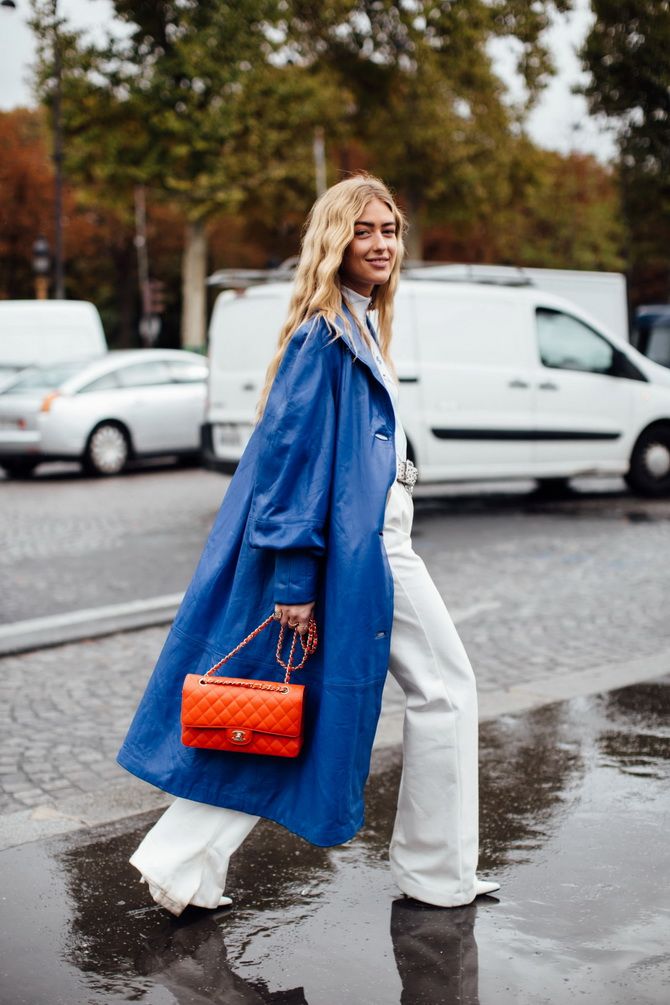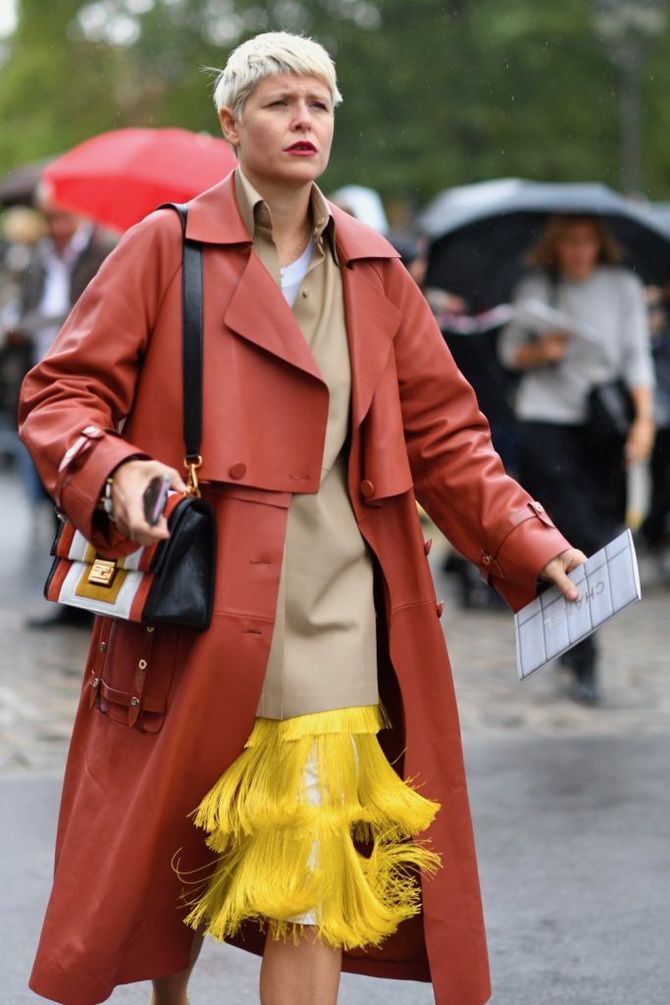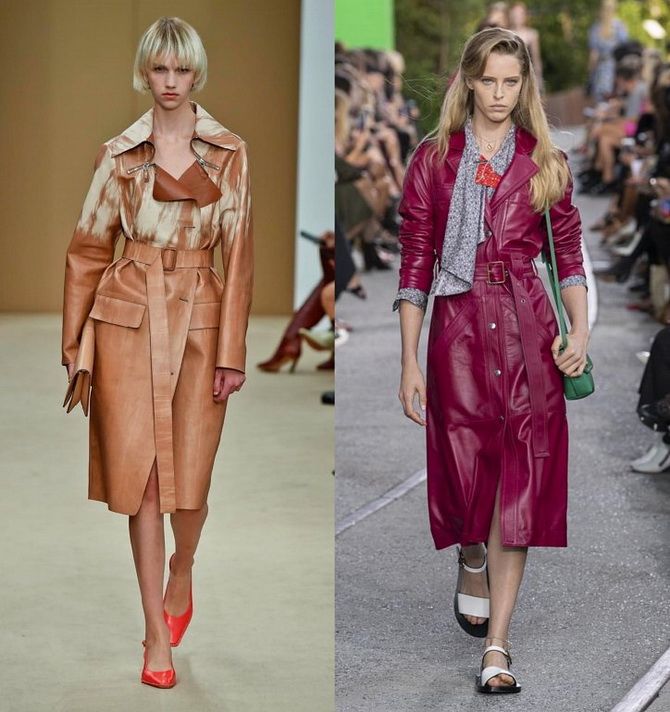 Colored leather jackets and coats are another trend in the spring season in 2021. In the field of view of stylists – bright colors, glossy leather and loose fit. Among leather jackets, biker and bomber jackets are popular, as well as elongated jackets with safari-style pockets.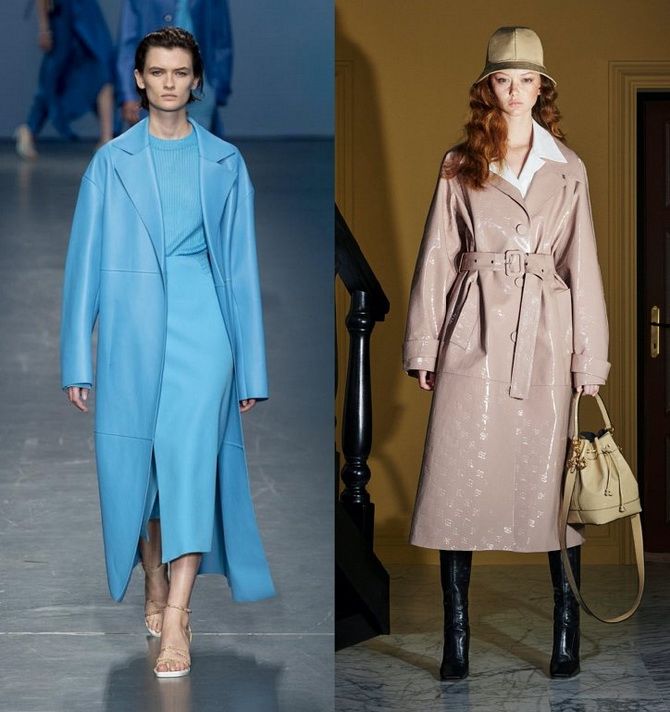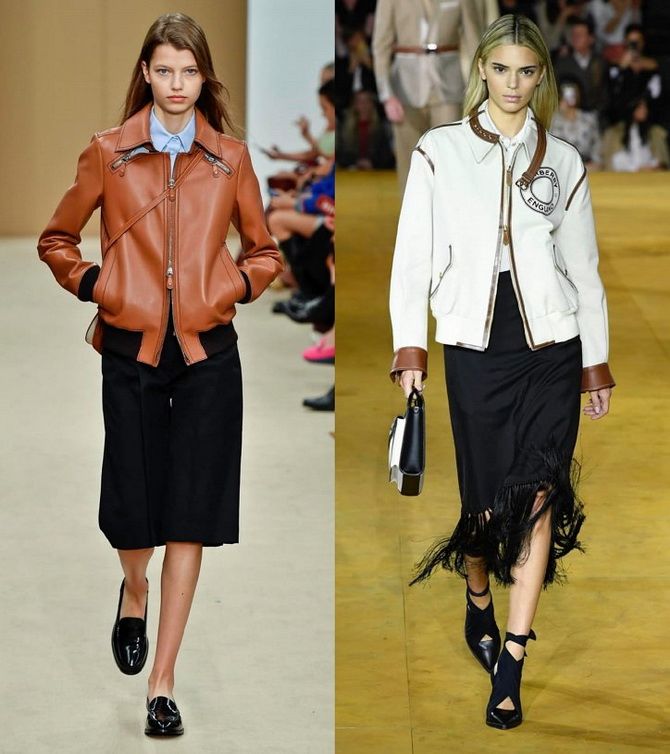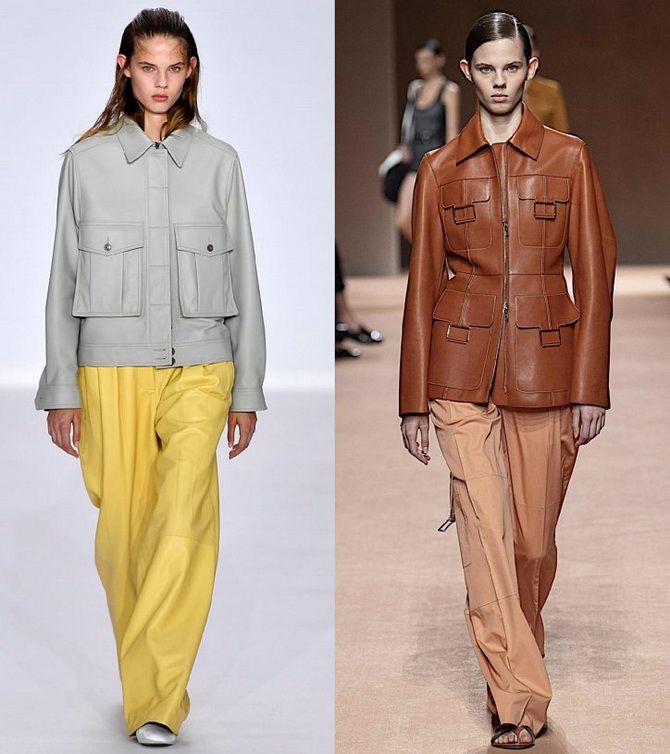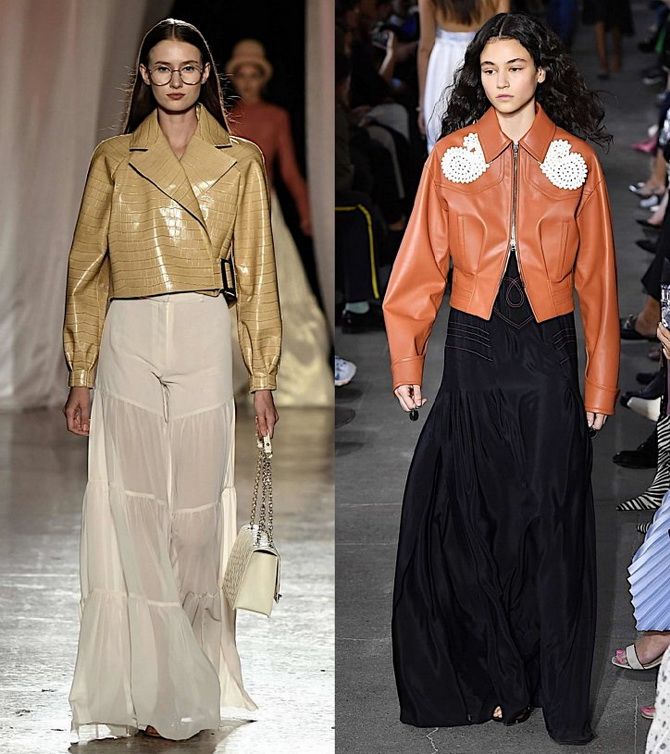 Short story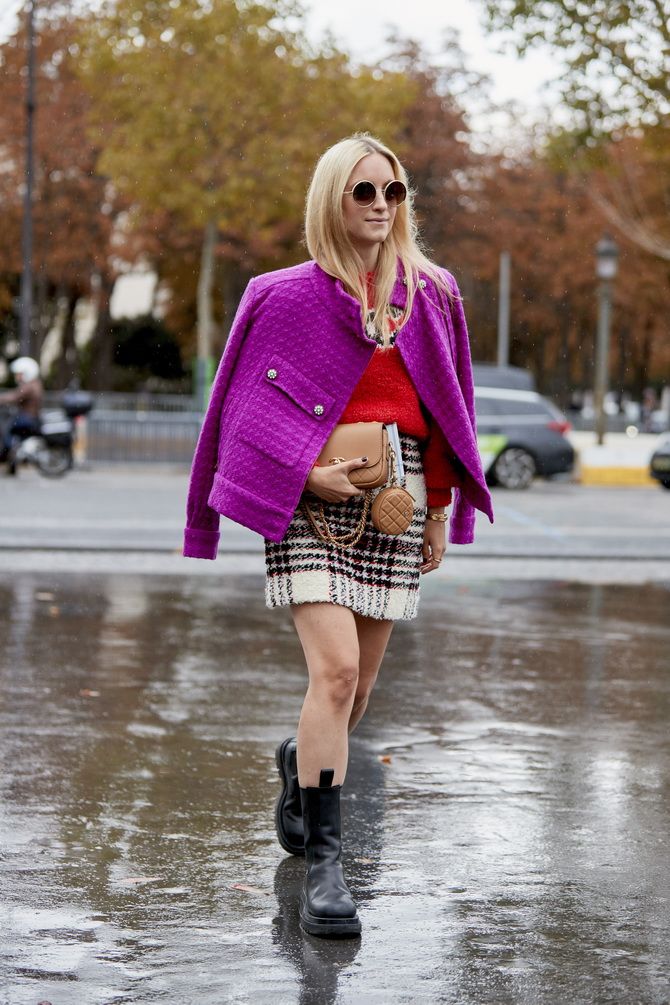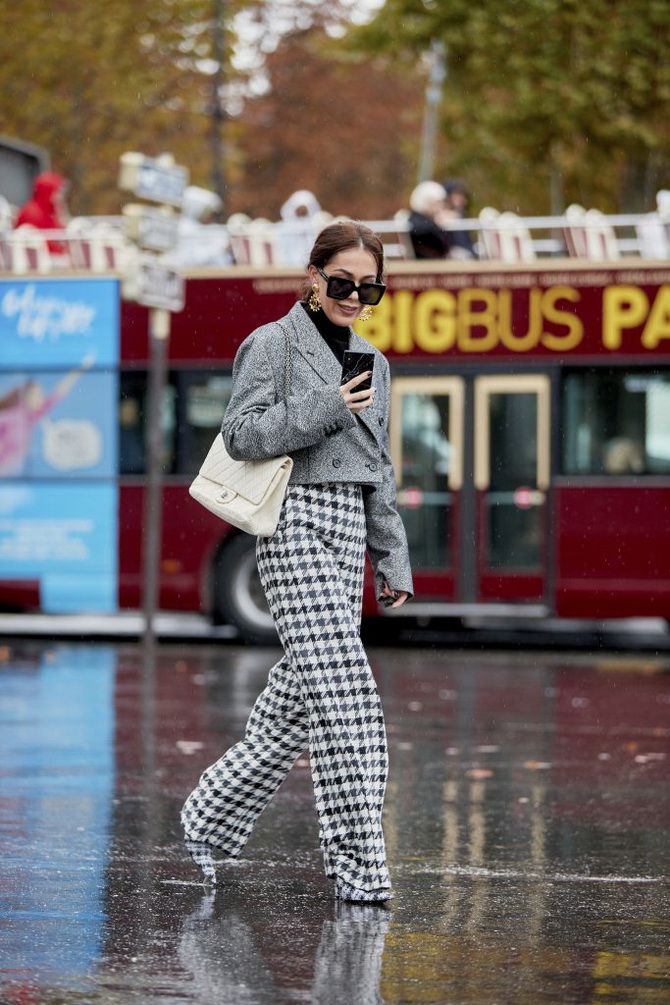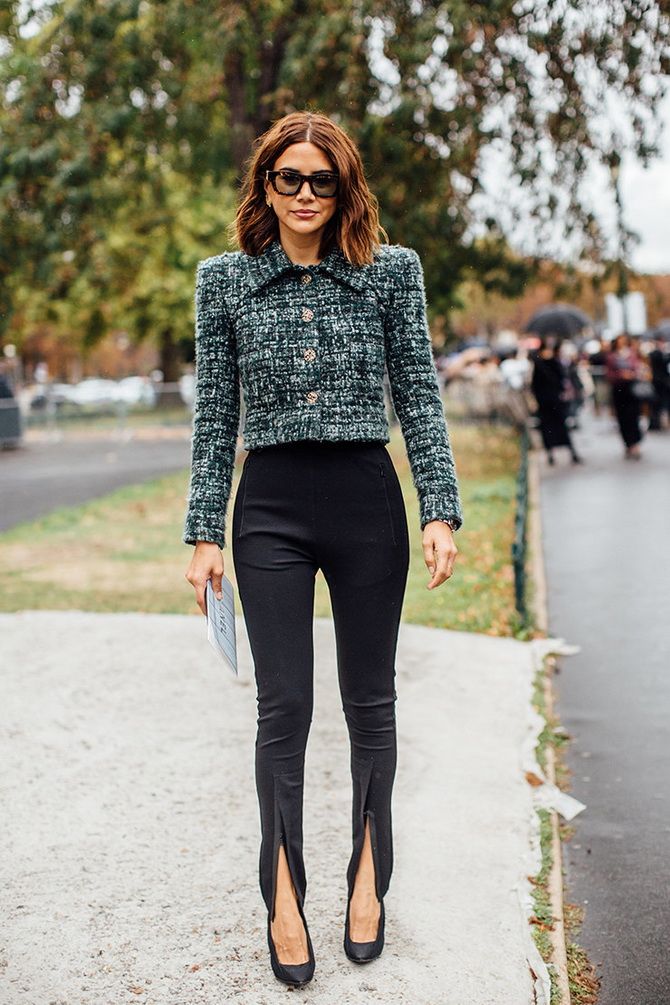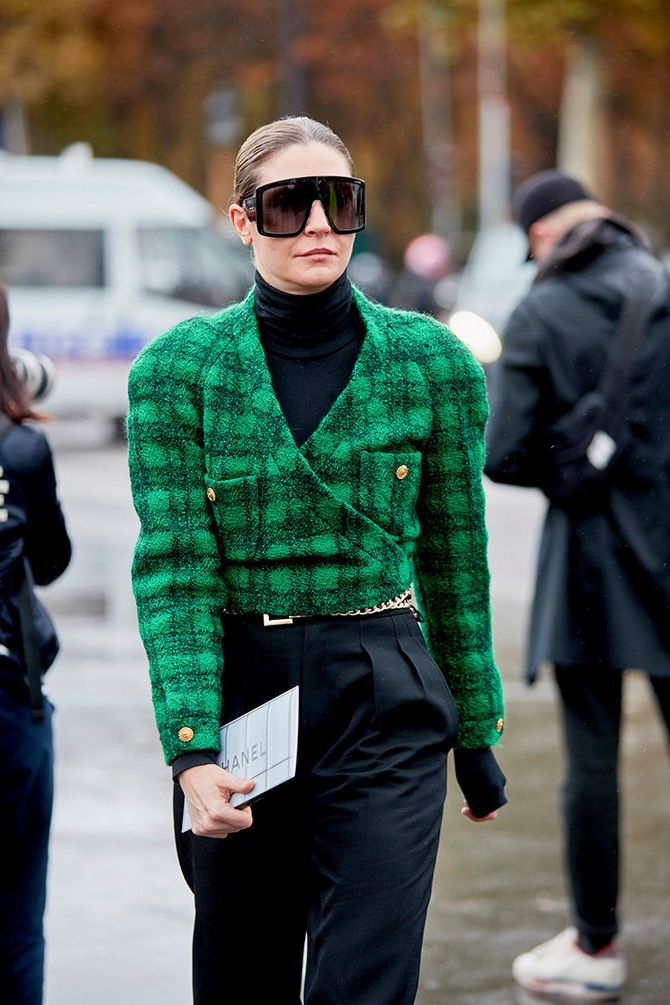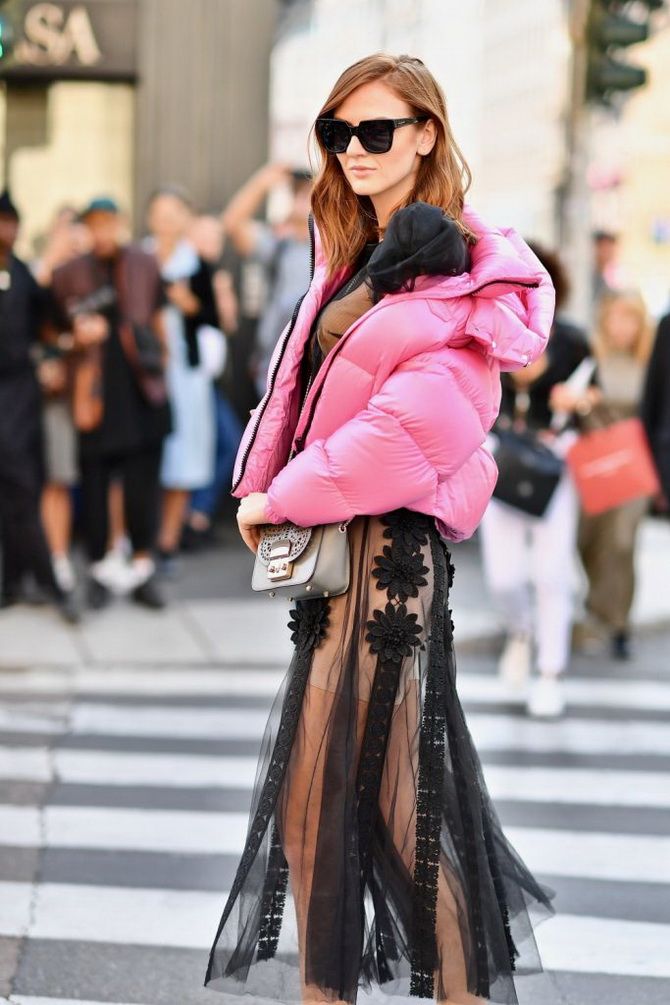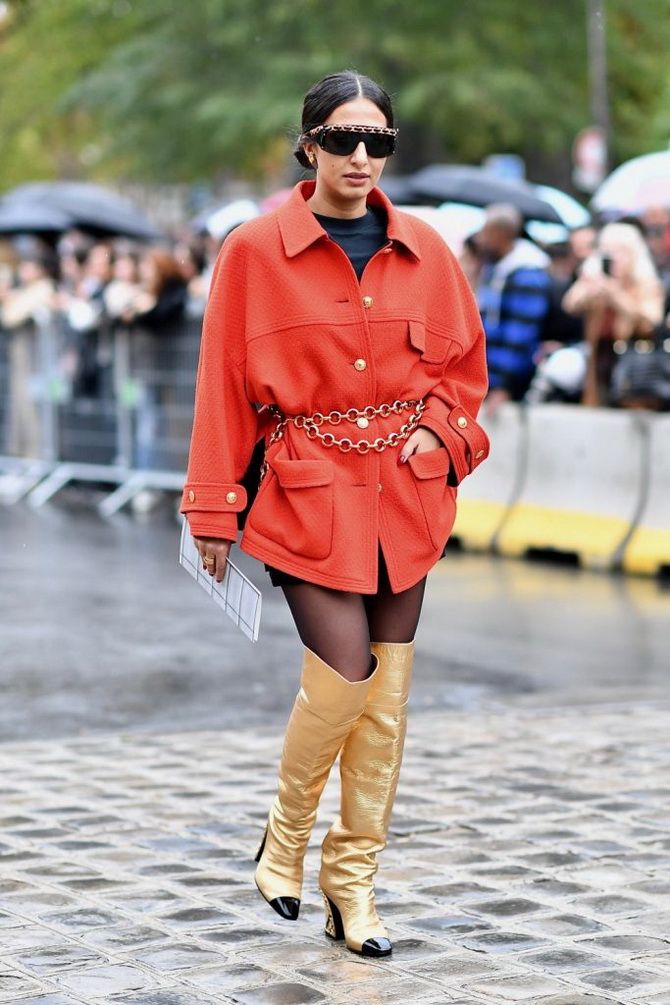 Short jackets and coats are suitable for high-waist skirts and trousers that are popular this season. Quilted down jackets, as well as jackets made of wool, tweed, and cashmere, will warm you in cool weather and add some elegance to your look.
Raincoats and Trench Coats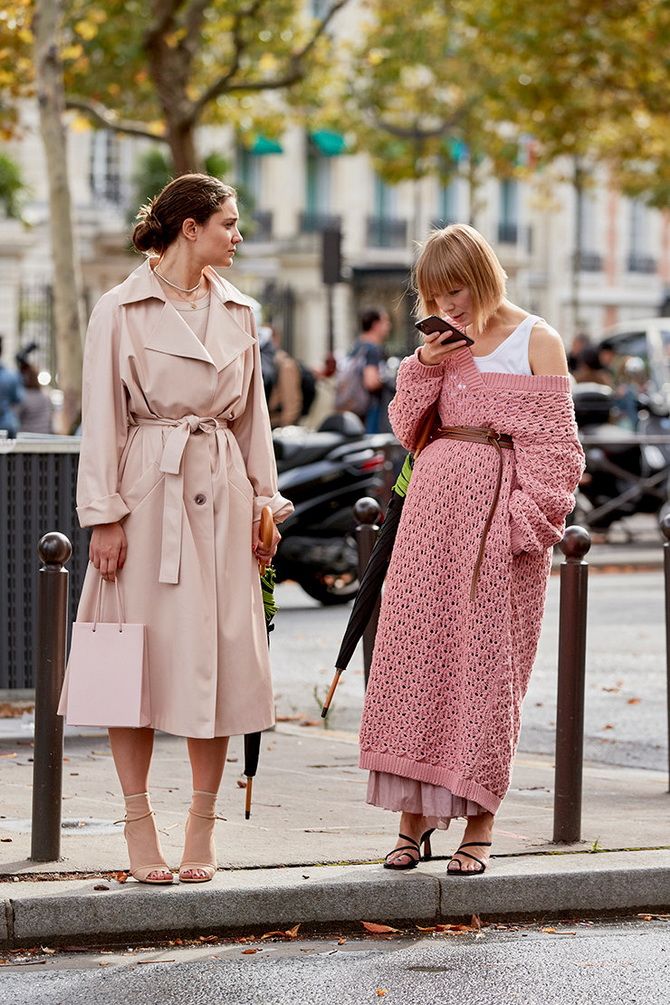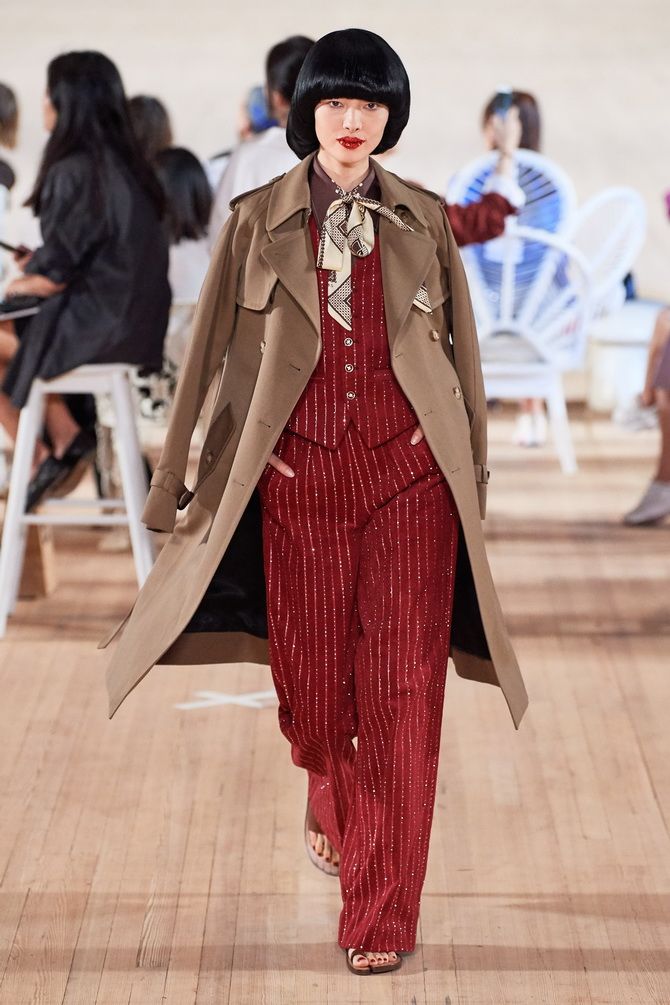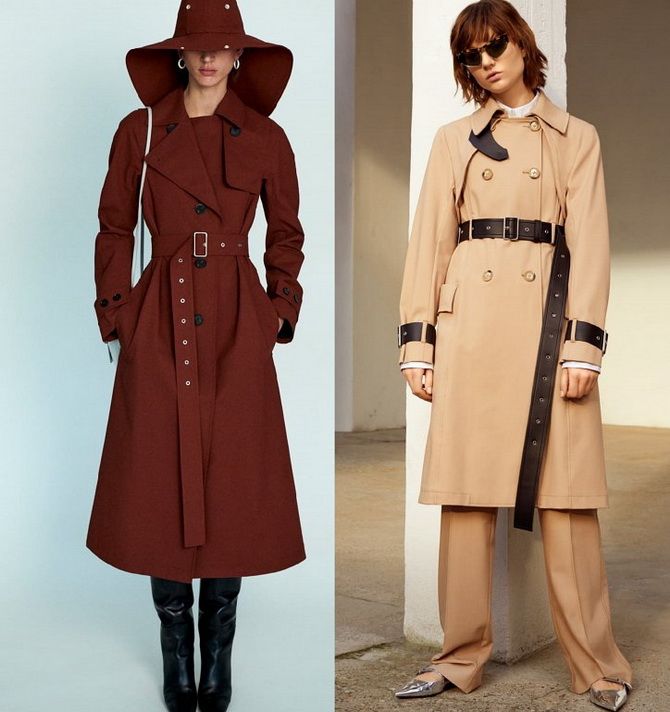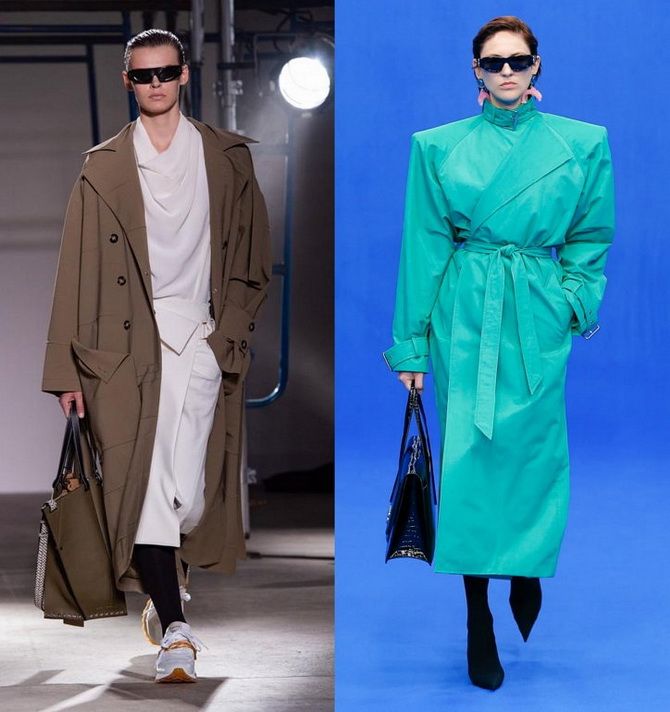 Last season stylists insisted that a classic trench coat should be in the wardrobe of every fashionmonger. Sand-colored raincoats and trench coats, as well as bright color models with a belt at the waist, are the best outerwear that you should buy in the spring of 2021.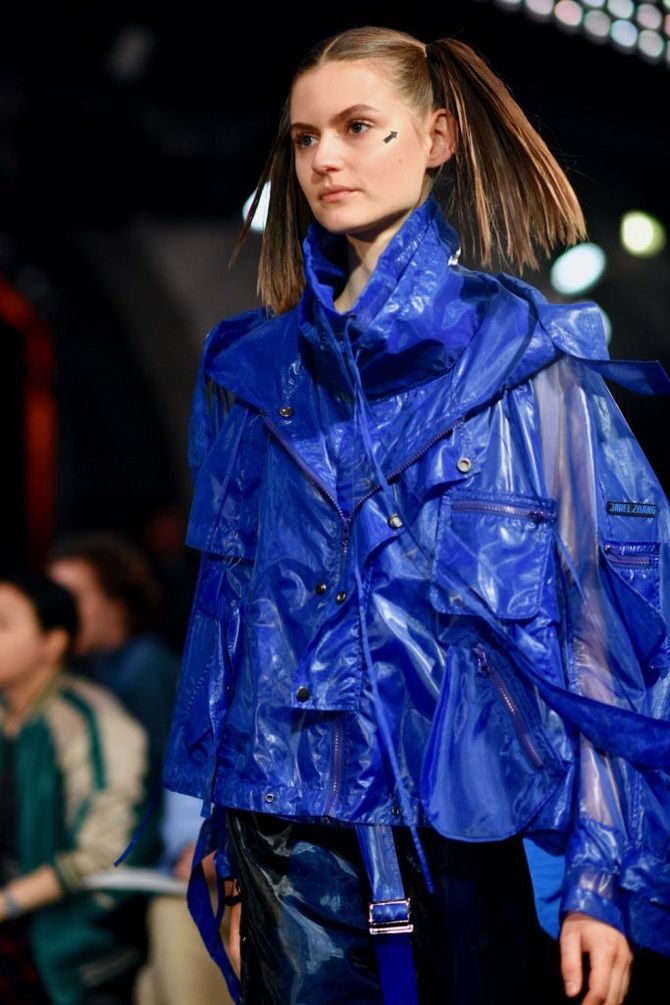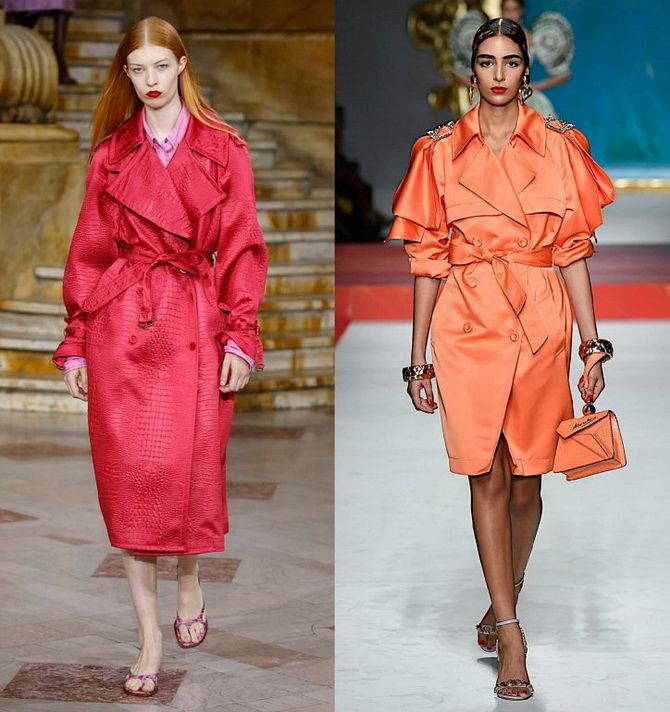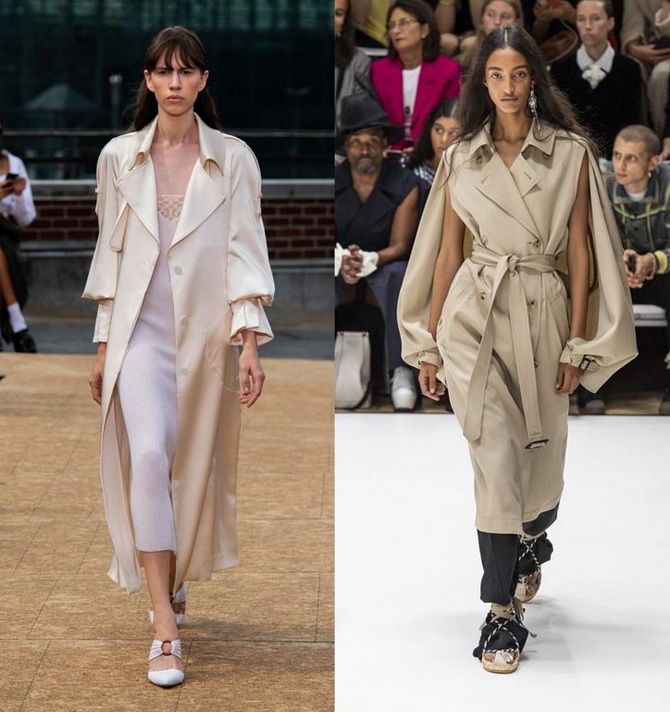 New items of the season are colored raincoats and light coats with unusual sleeves.
Total look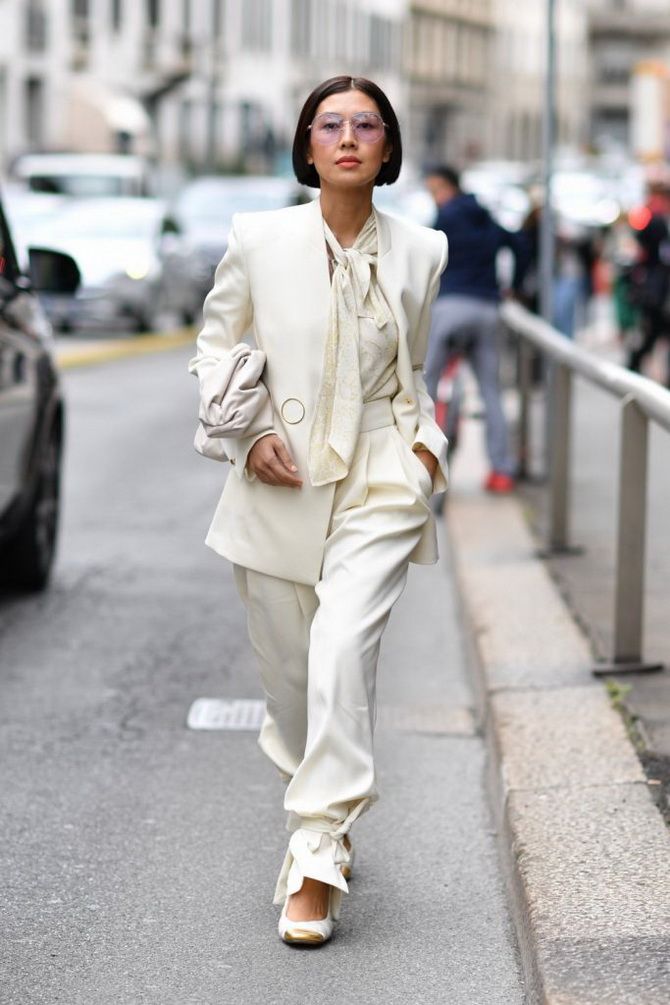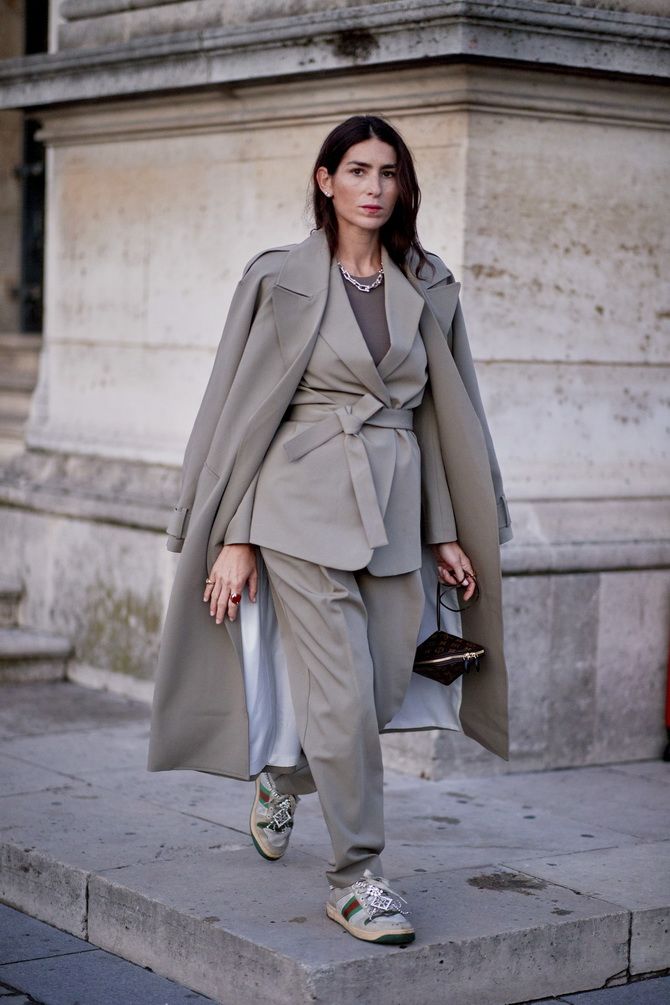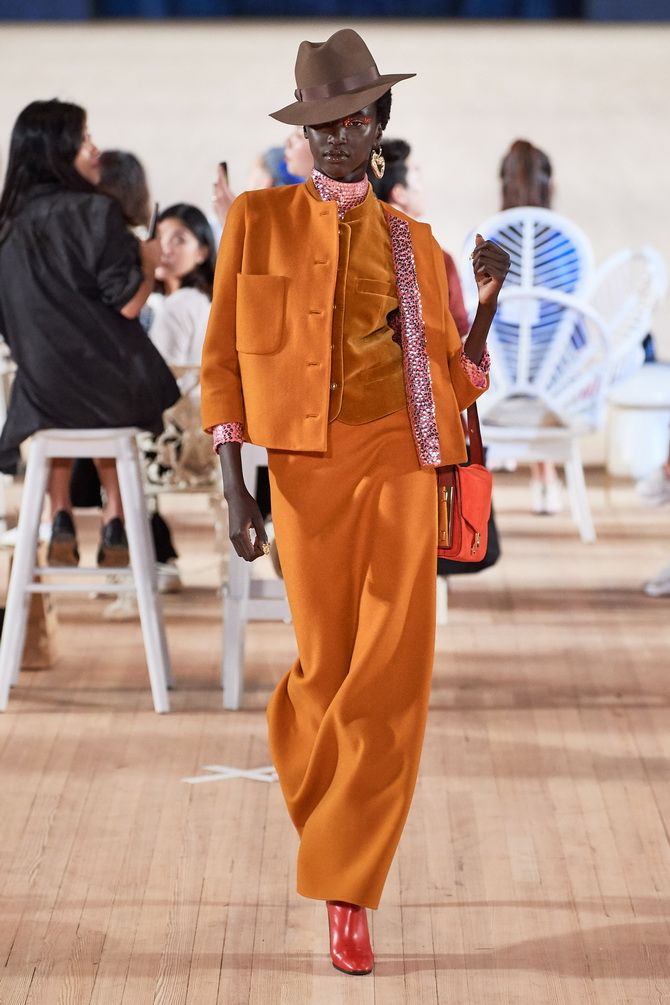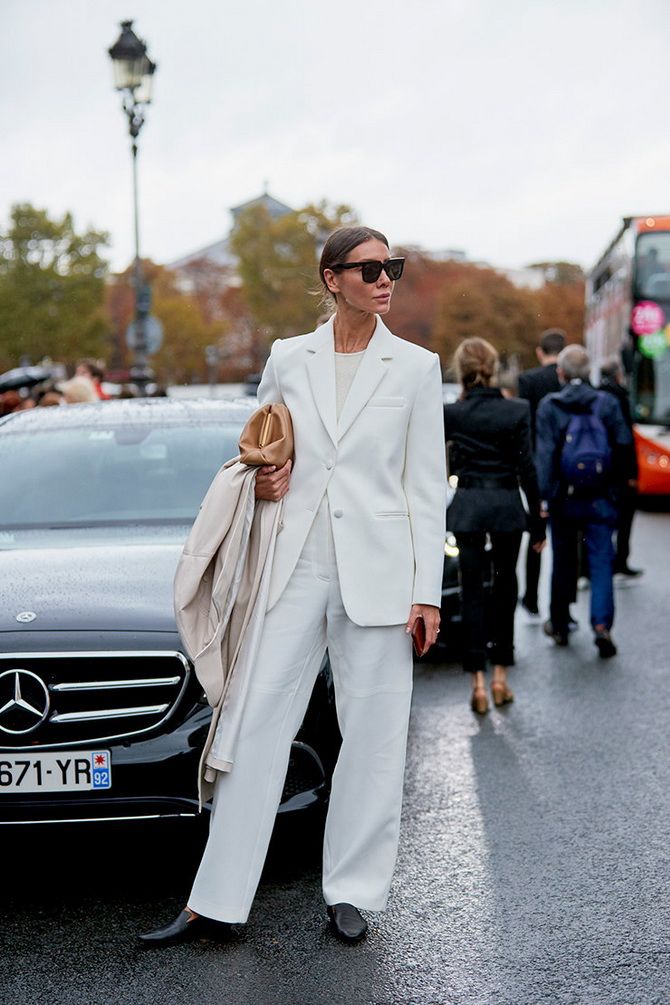 Three-piece costumes have become one of the fashion trends of this spring season. Stylish plain tandems jacket-pants-coat or trousers-jacket-vest can be seen on the streets of spring cities. And it can't please the eye.
Cardigans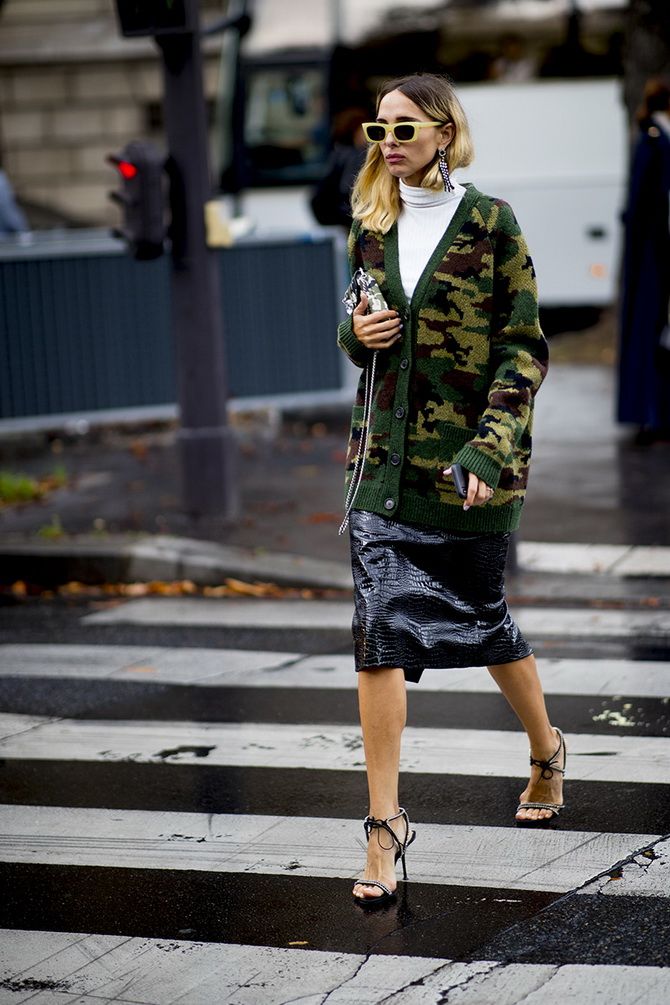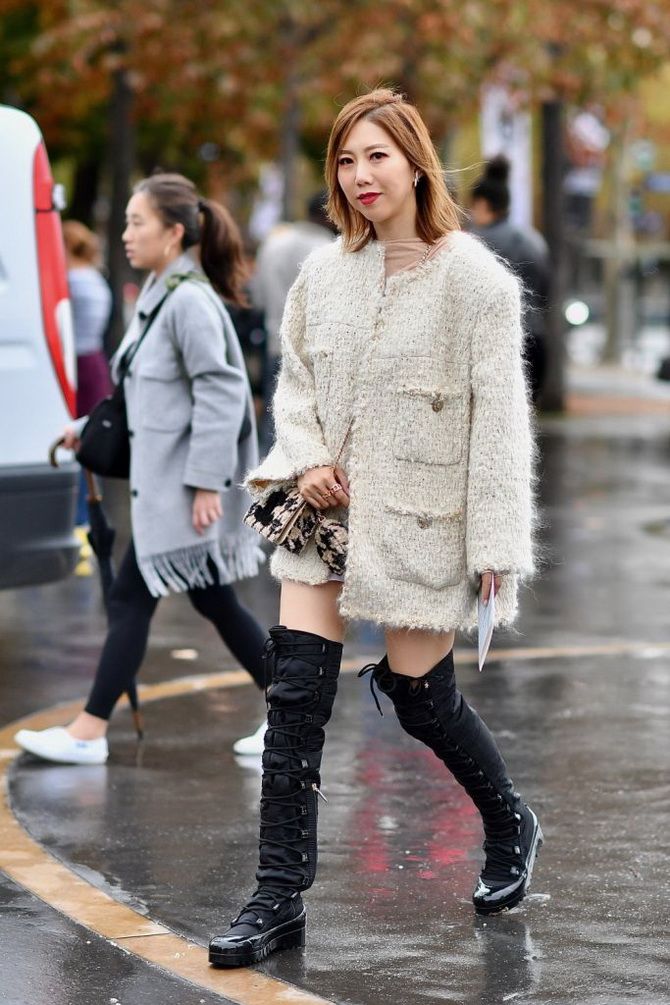 Cardigan is an irreplaceable piece of clothing during spring and summer seasons. Cropped collarless cardigans that can be easily worn with open toe heels and massive lace boots are popular this season.
Black color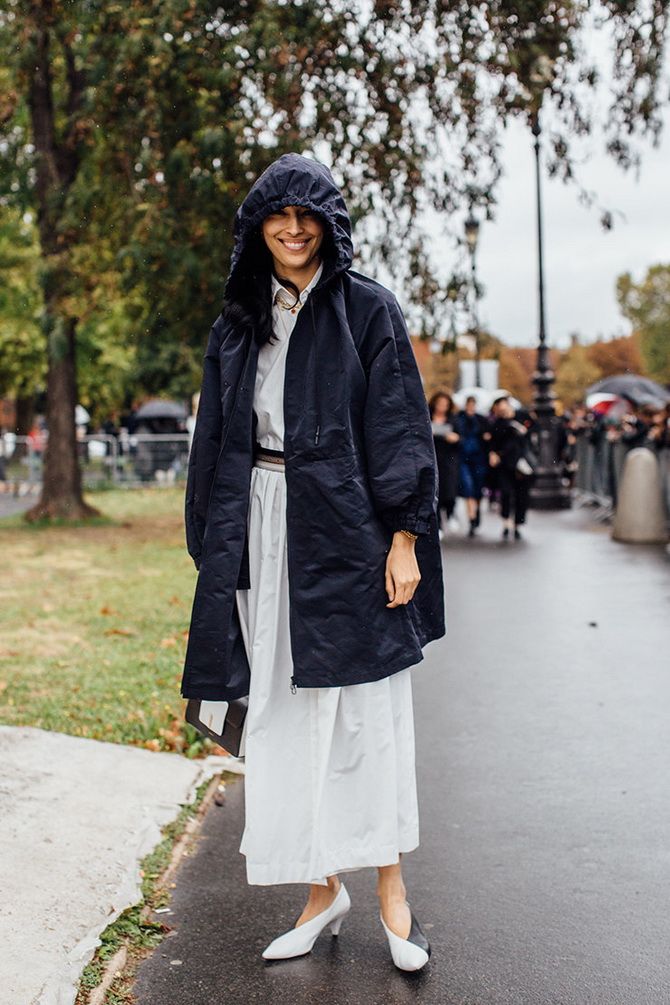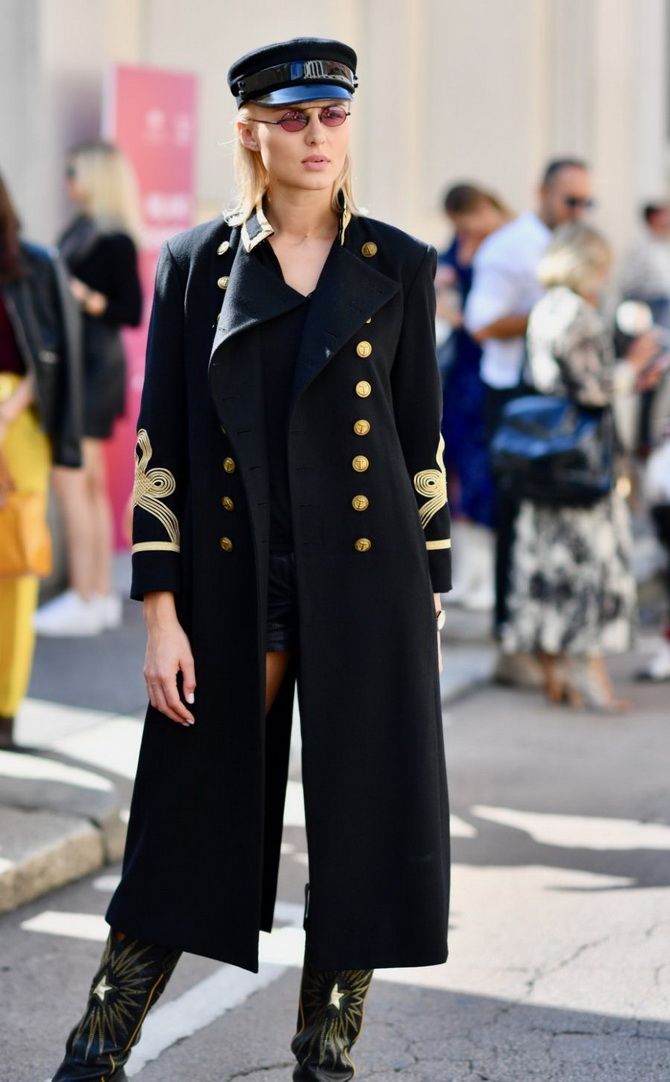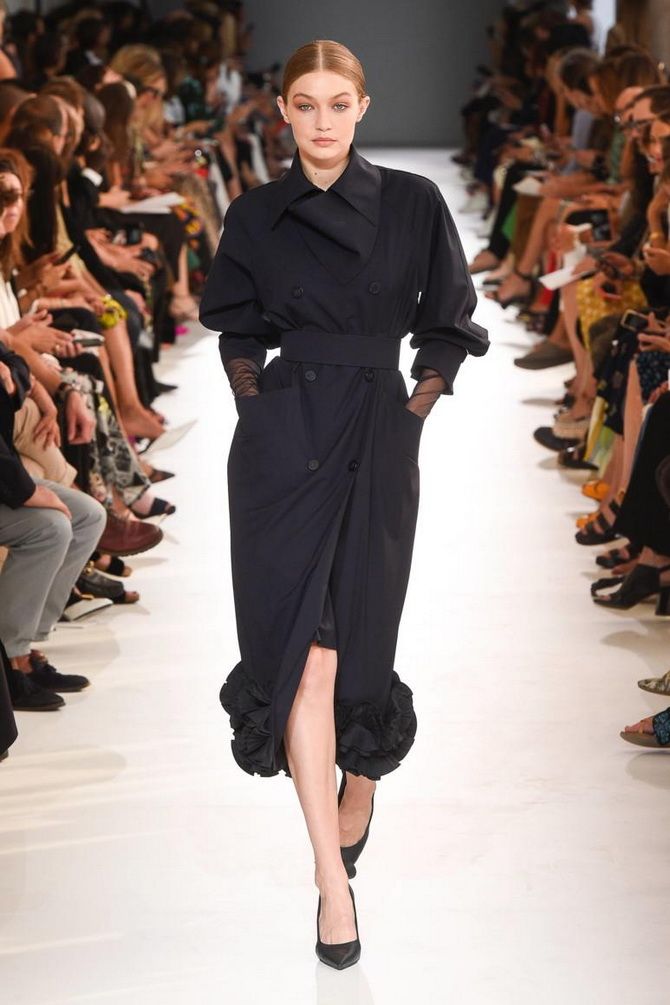 Black color won't leave the fashion world in the spring of 2021, but, on the contrary, will show up in all its glory. Leather black raincoats, light demi-season jackets, and short blazers are very easy to combine with clothes and shoes of any color.
Patterned coat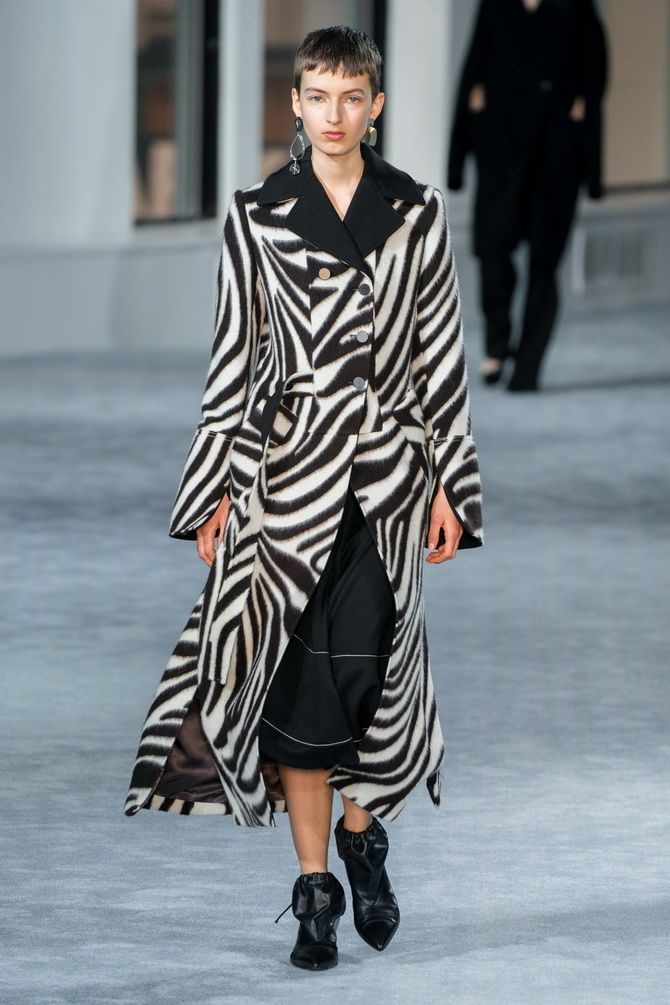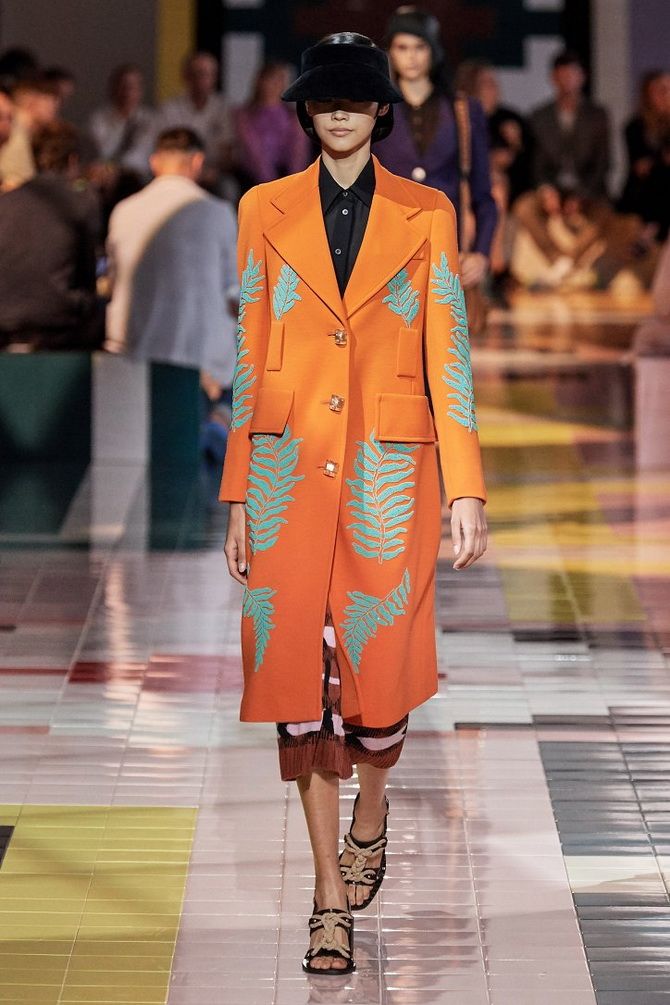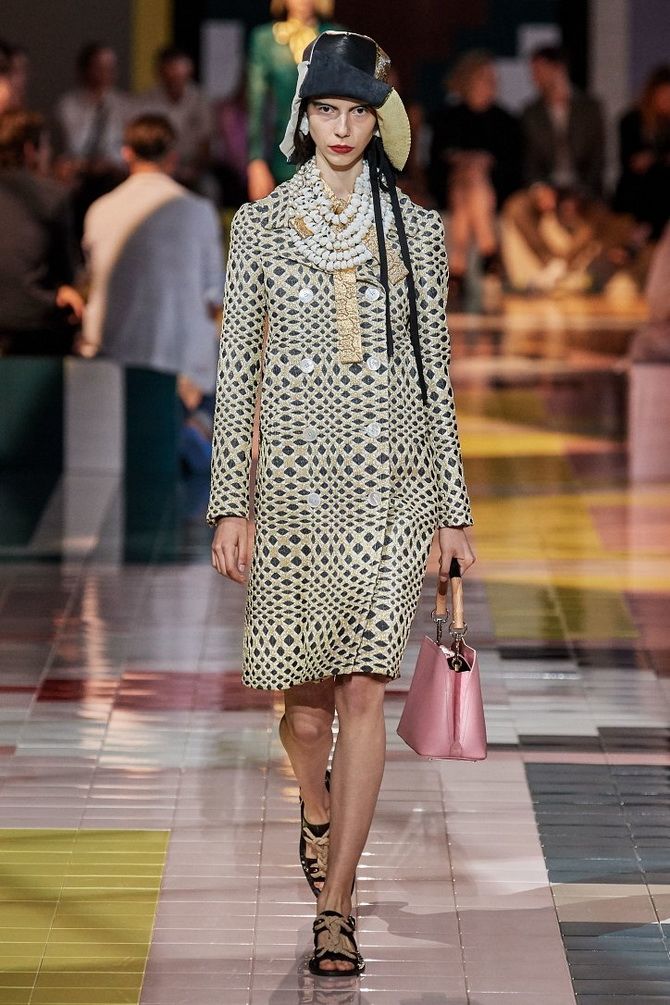 Flowers, animal paintings, tropical themes and geometric patterns alongside the check will be popular in the spring-summer season 2021.
Faux fur coats, fur jackets, and coats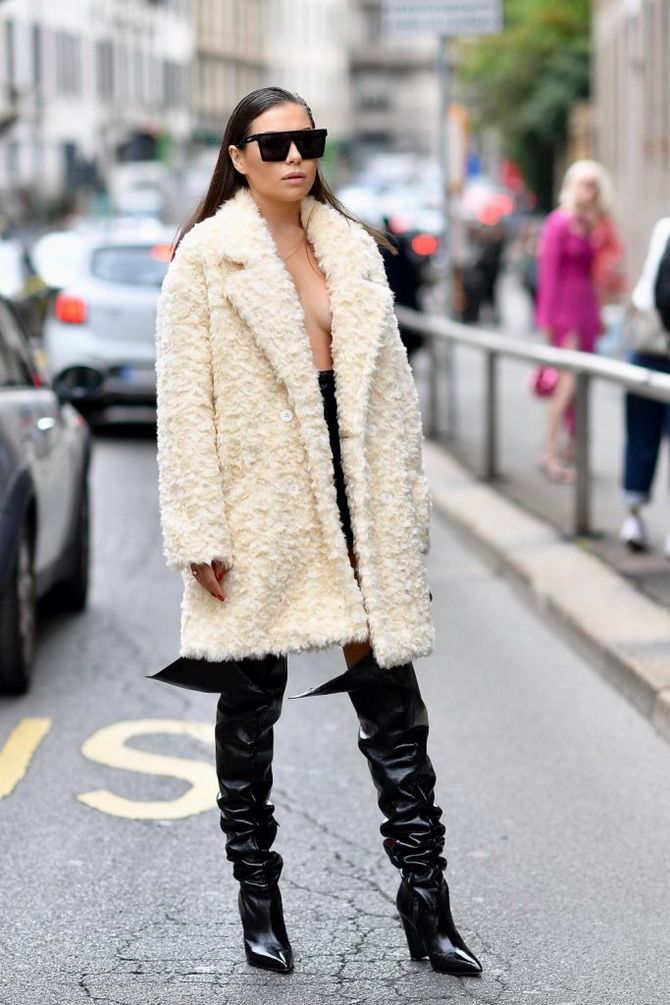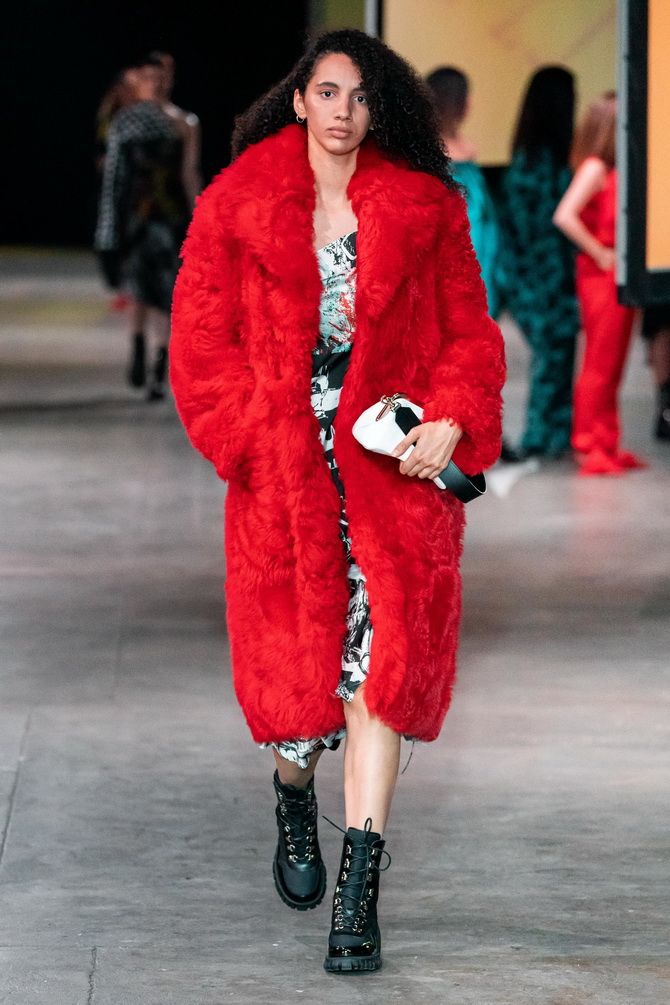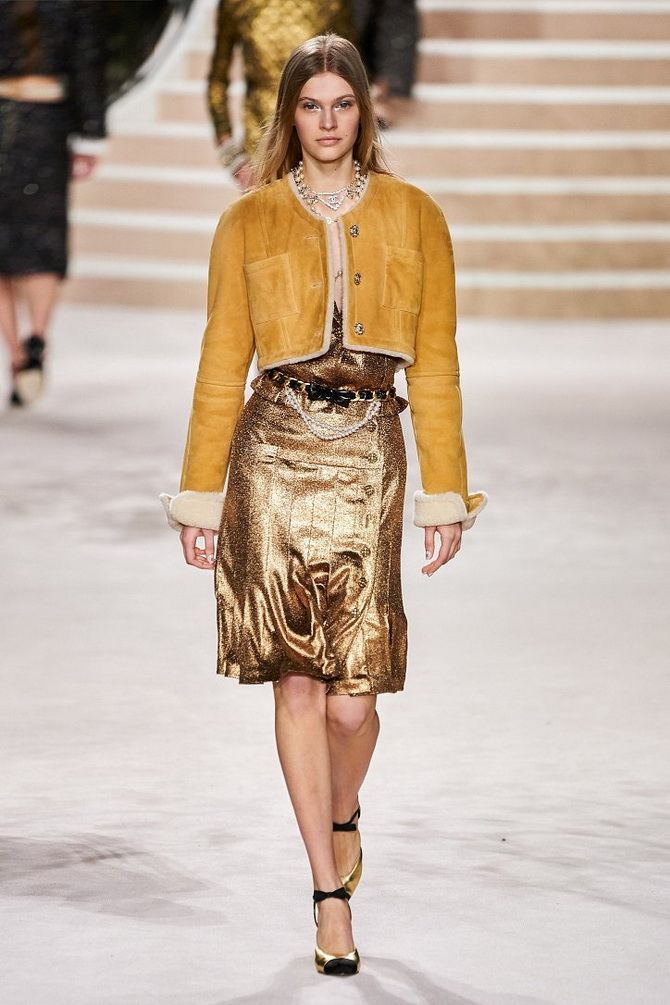 Fashion manufacturers continue to be environment-oriented and provide fashionmongers with comfortable and warm faux fur clothes. During the first spring days, this outerwear will be very useful. Soft "plush" fur coats, teddy bear coats and suede jackets became trendy in 2021.
Similar articles / You may like this