This year jeans became the number one item in every fashionista's wardrobe. Denim pants are boldly combined with classic jackets, coats and cardigans, worn with heels, trendy boots and sneakers. These days, you can wear jeans to any occasion. They are appropriate in the office and at a walk, at a party and even a restaurant. If you want to know what jeans styles are the most popular this season, how to wear them and what to combine with, read our review at Joy-pup.
The main trends of "jeans" fashion 2021-2022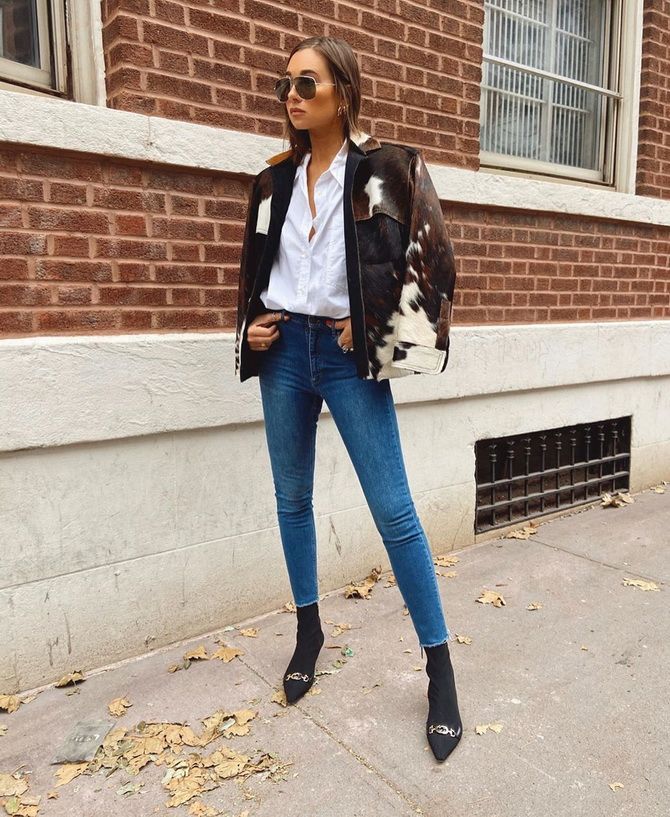 What jeans are in fashion in 2021? Along with popular denim bell-bottom trousers and wide jeans 90s-like, narrow skinny models beloved by many appear again. This year they will get a high waist, and also become much longer. We should also mention the importance of attention to detail (rolls, sections, seams, pockets, folds and tucks) in the trends of "jeans" fashion. Slouch jeans, Bermuda pants, wide shortened styles are among the best models of 2021.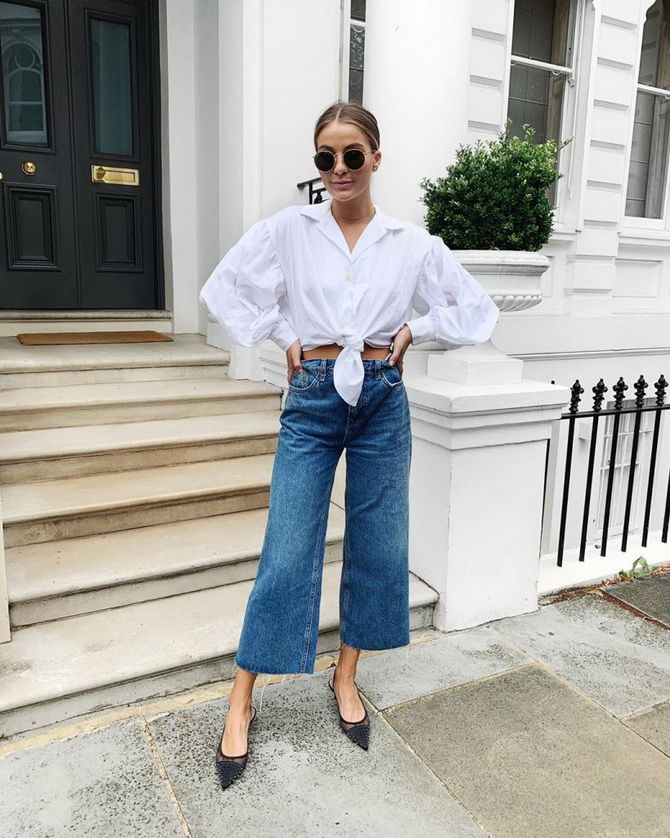 The main trends are the 70s style, boiled jeans, high waist and total denim looks. Let's have a closer look at the most popular jeans models in 2021 in more detail.
Banana and slouch jeans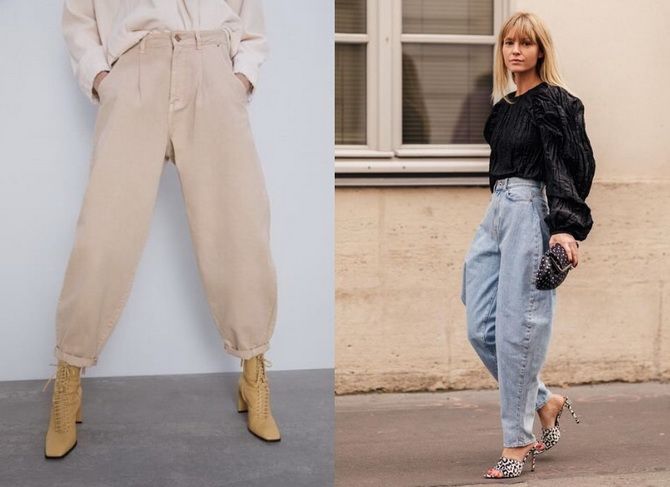 These fashionable jeans in 2021 have already won their place on the catwalks and world shows. Now they make their way to the street fashion Olympus and strive to become the most sought-after "jeans" model of 2021. High waist and broadened hip line make these jeans very feminine.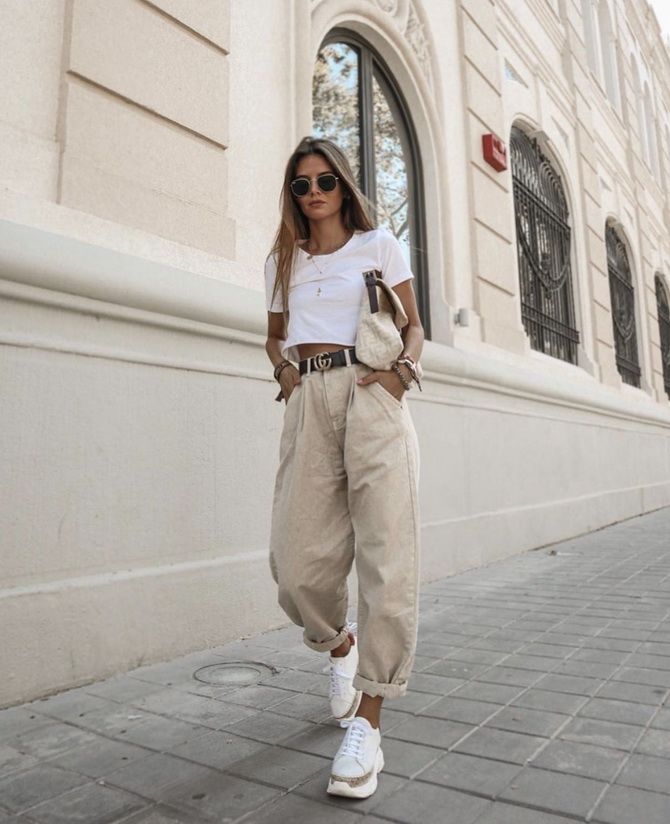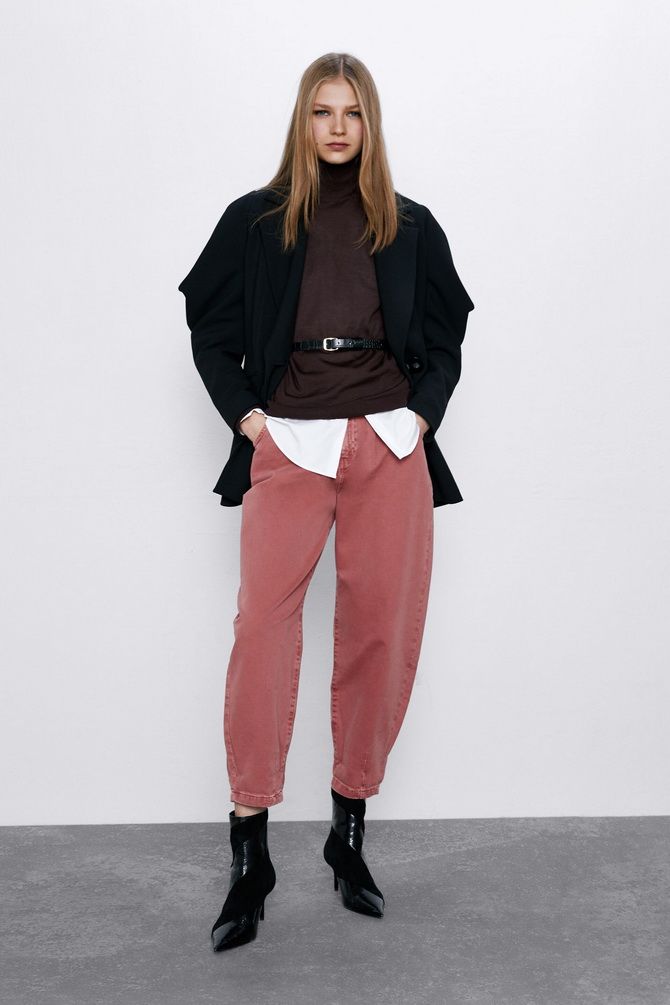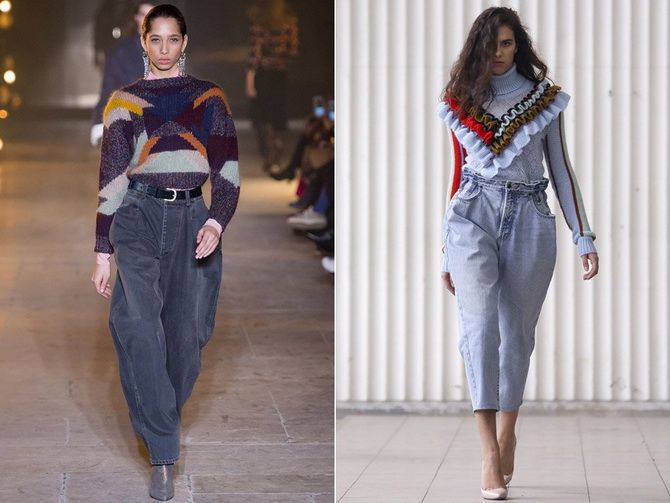 What to combine bananas with?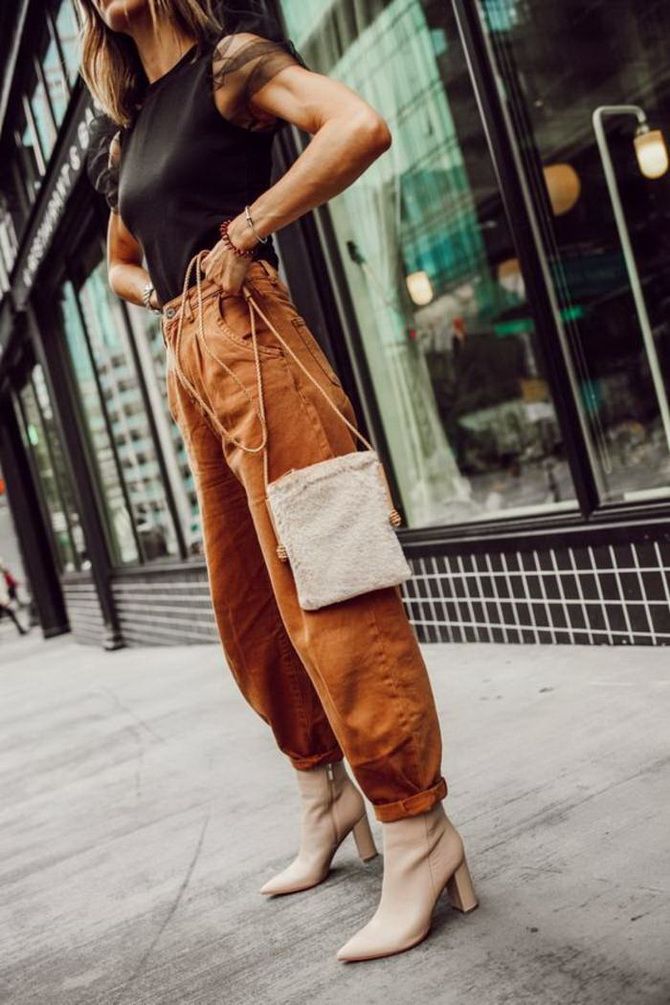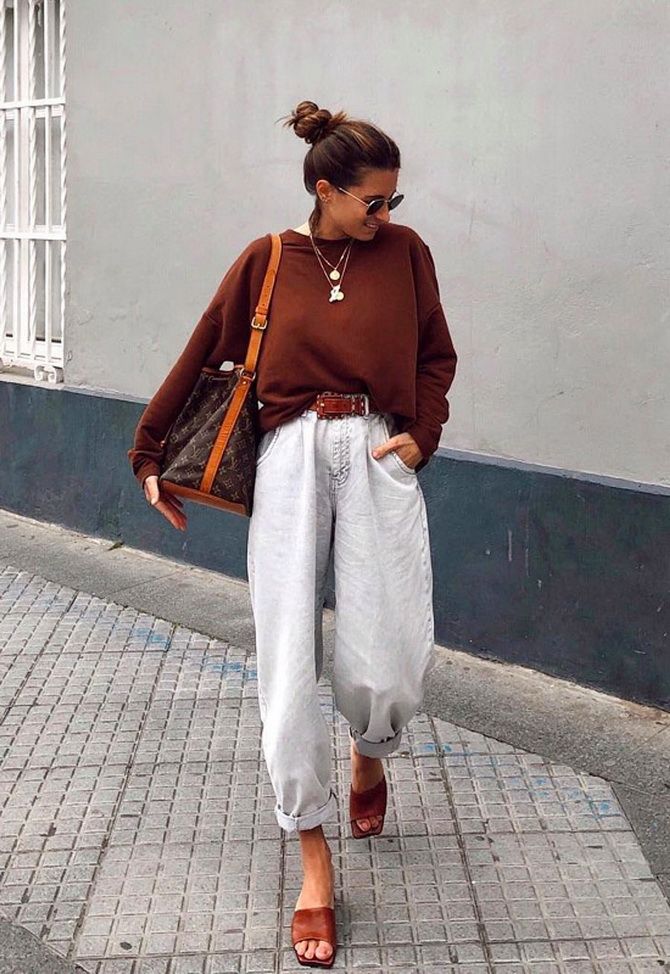 They are perfect for tall girls with narrow hips and broad shoulders. Better to wear bananas with heels and tops. However, this model of jeans trousers is ill-advised for plus size and short women.
Denim and Bermuda shorts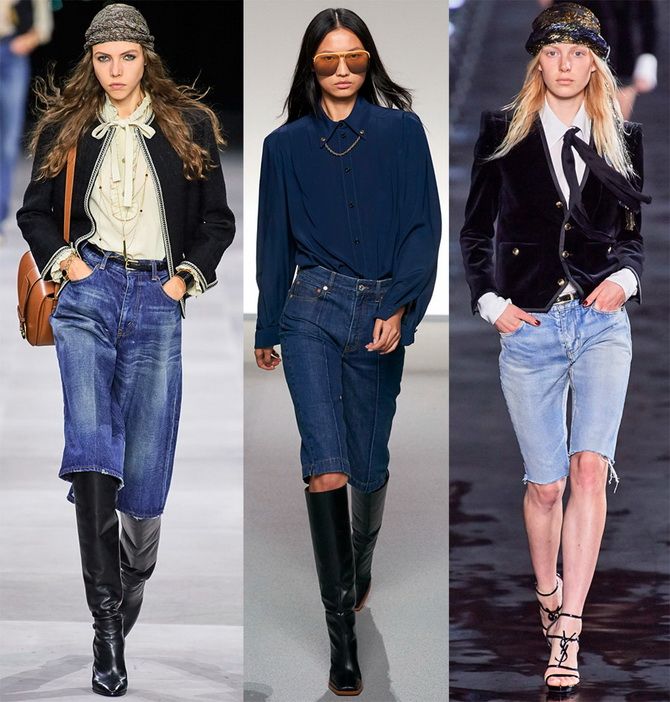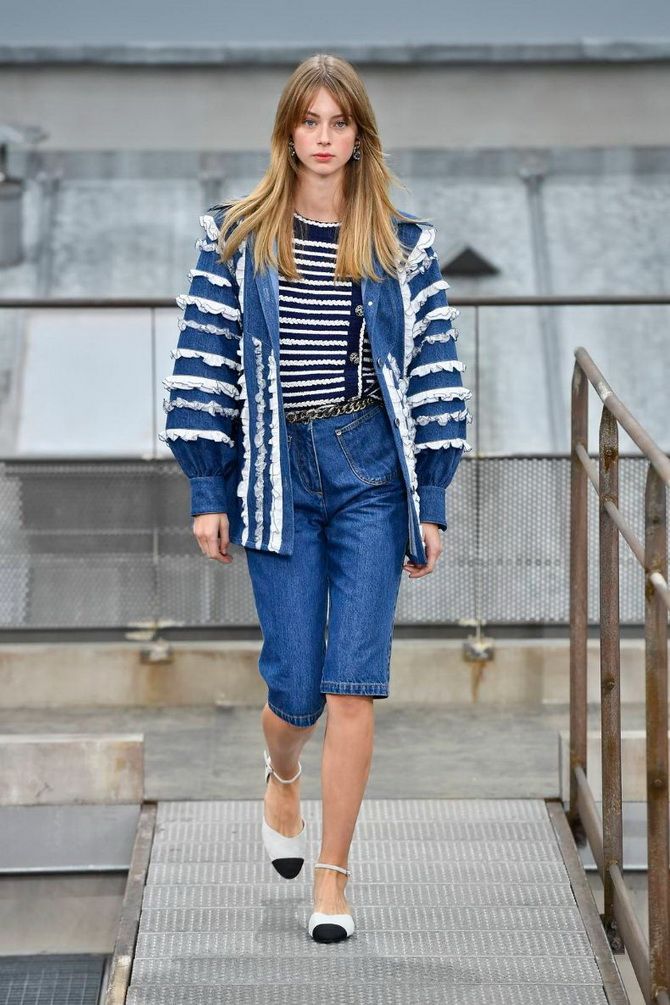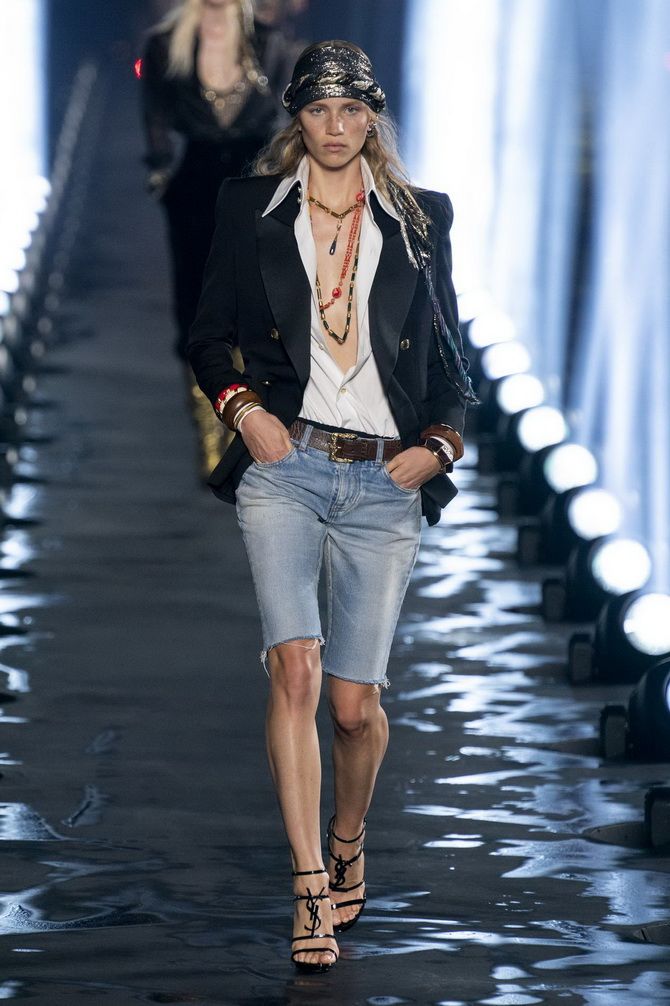 Bermuda is one of the main spring trends of 2021. These short trousers over the knee became popular in the early twentieth century on Bermuda Island, from where they got their name. Bermuda shorts were originally worn by men. And nowadays, these long shorts (or short pants) have become an attribute of the female business style. They match to fashionable jackets, shirts and blouses of a regular fit. Shoes can differ depending on the season: long over the knee boots or heeled sandals.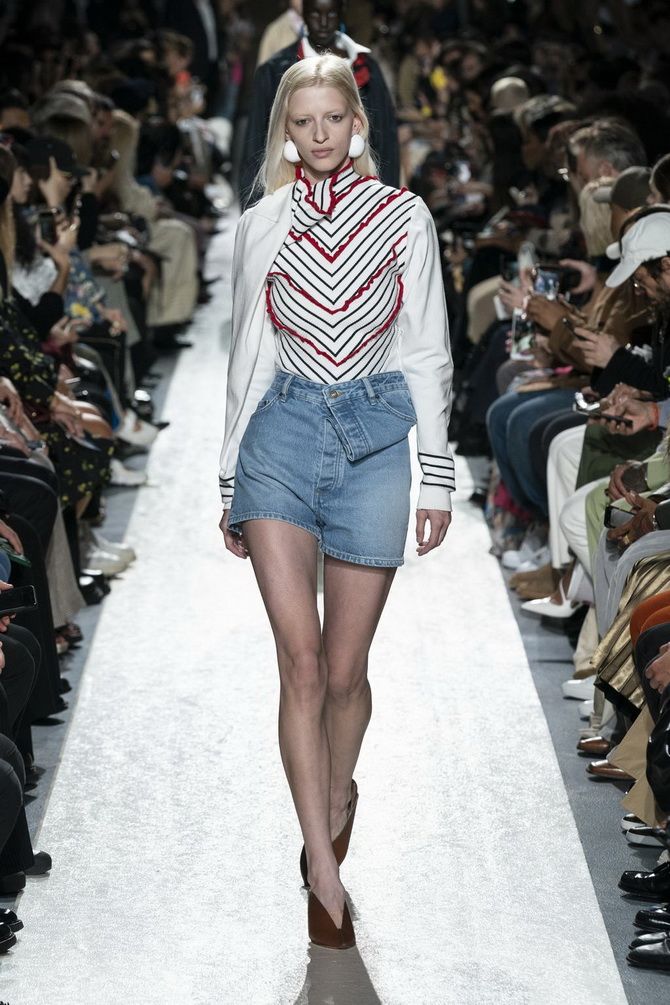 Denim shorts are another trend in the spring and summer of 2021, without which not a single casual or beach outfit can do.
Cropped jeans styles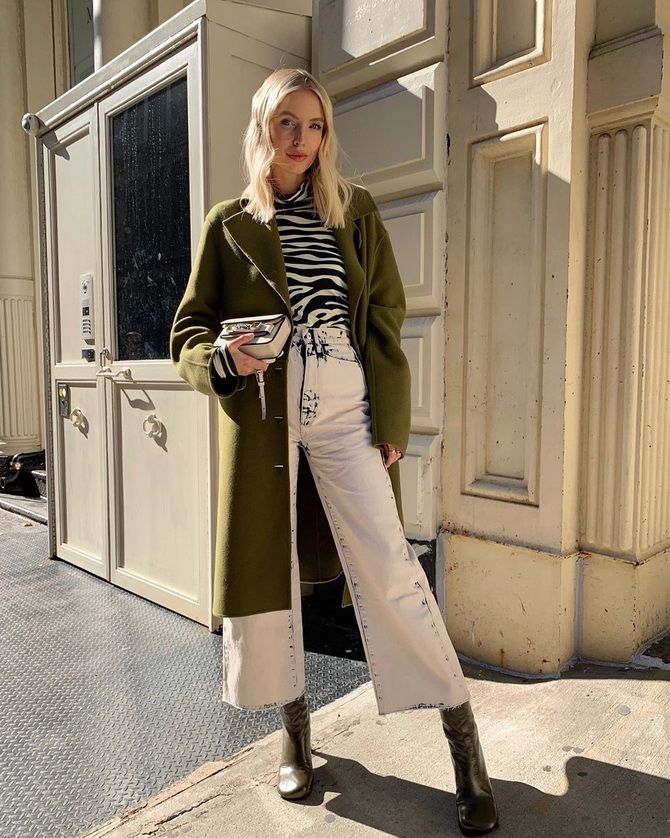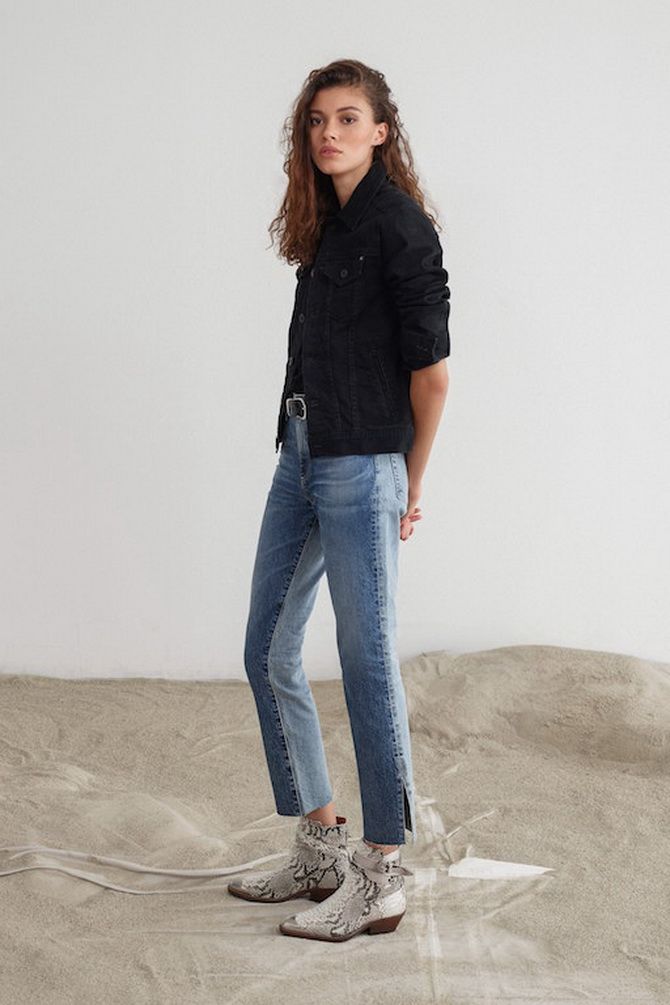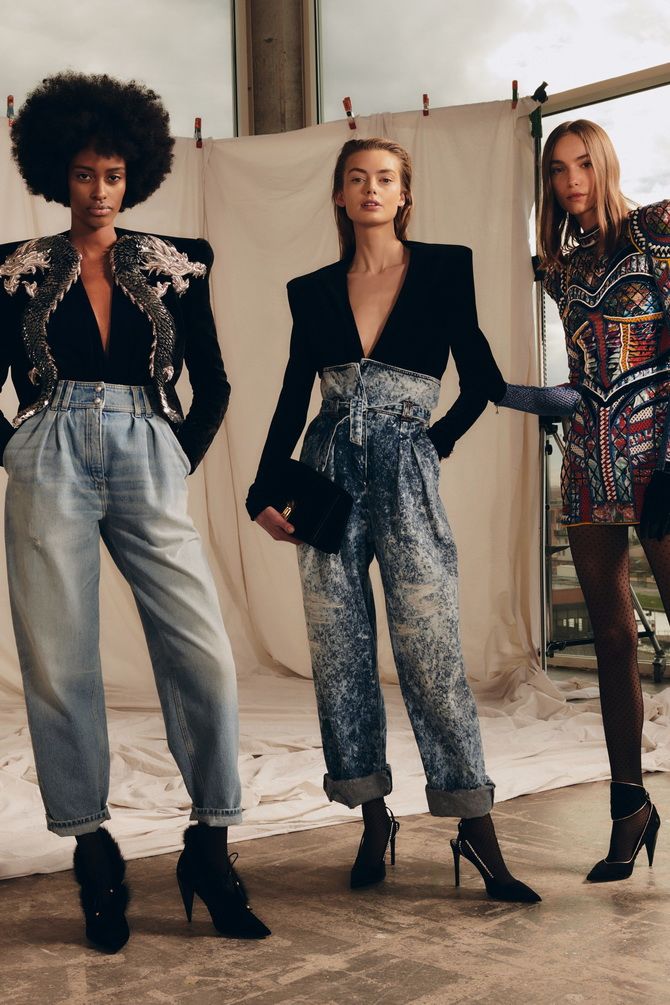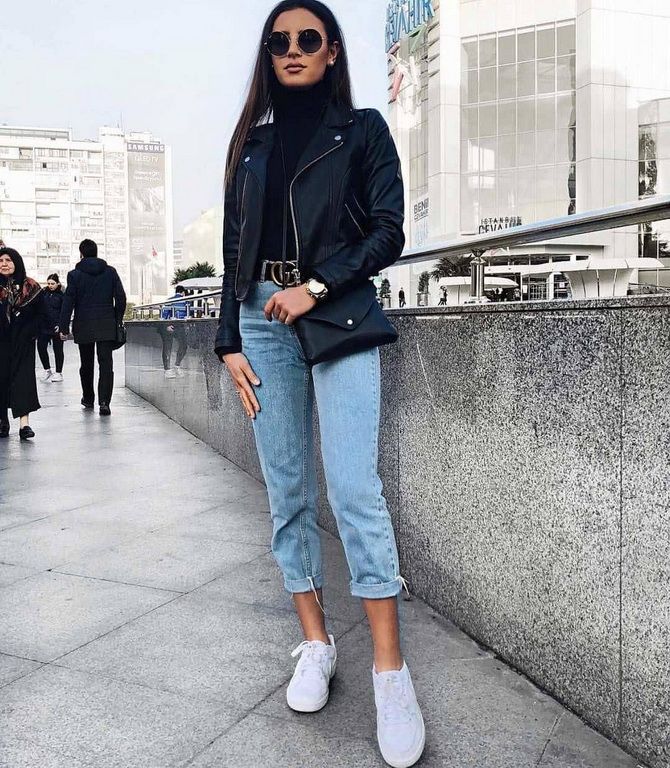 You won't surprise anyone with cropped jeans reaching the middle of the calf in 2021. However, loose style trousers and models with side cuts turned out to be the novelty of the season. Choose light colors and combine them with high heels to create summer outfits. Beige denim pants are the season favorite. Jeans with wide rolls are also popular this season.
High waisted skinny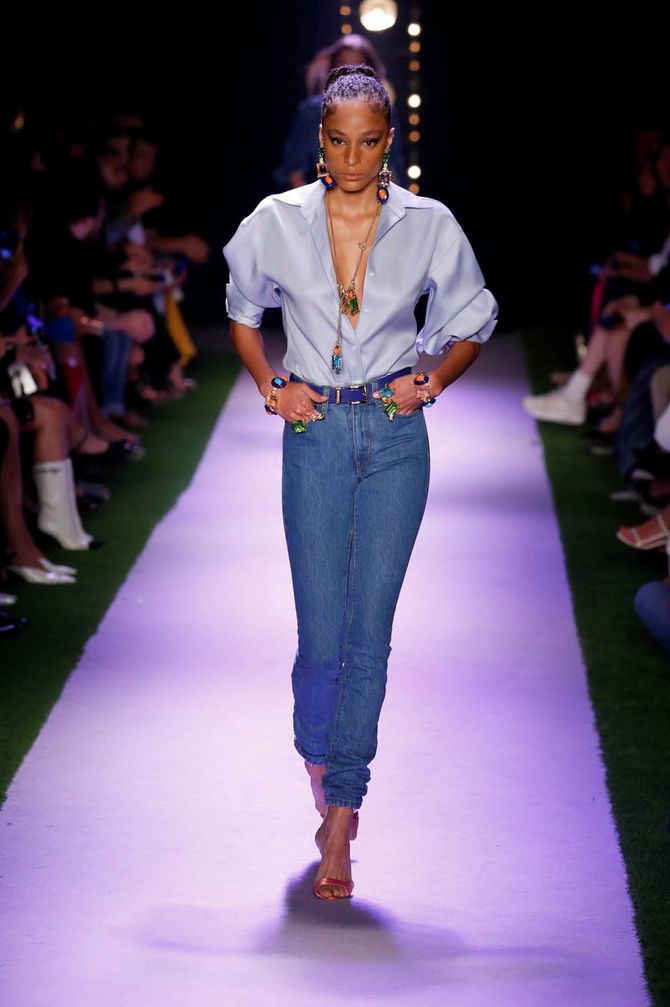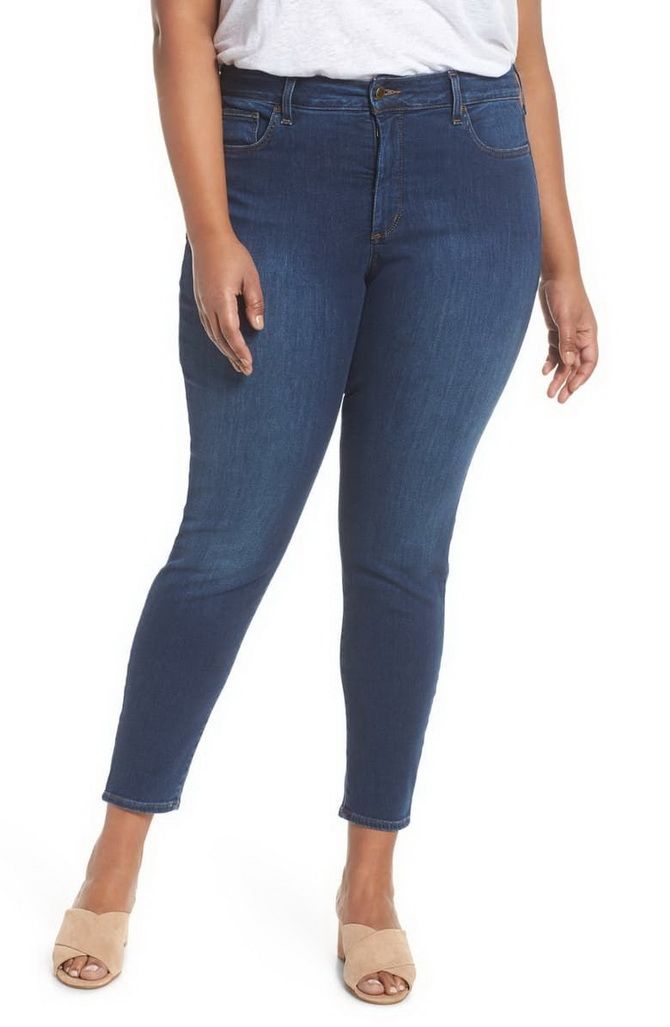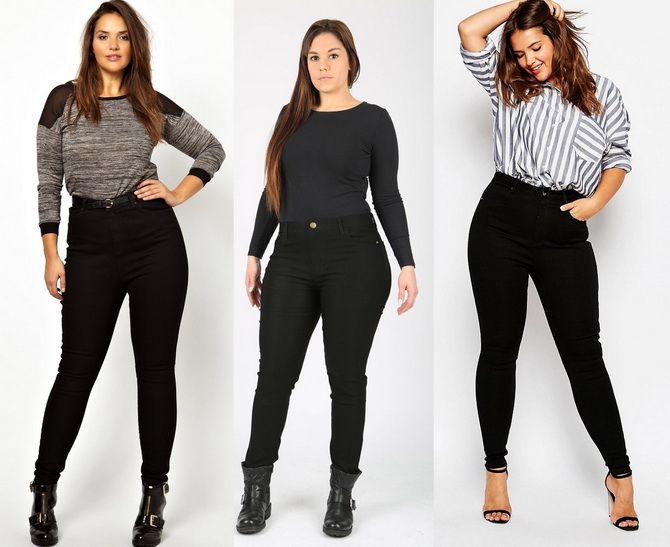 Skinny jeans tightening the leg and emphasizing its slimness and length is what you need for the spring-summer season. By the way, such a model also looks very beautiful on plus-sized girls. What will fit these jeans? Of course, heeled shoes and loose tops.
Vintage jeans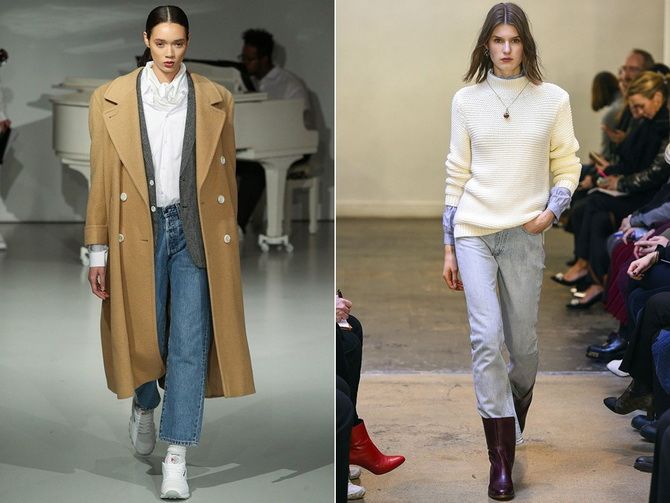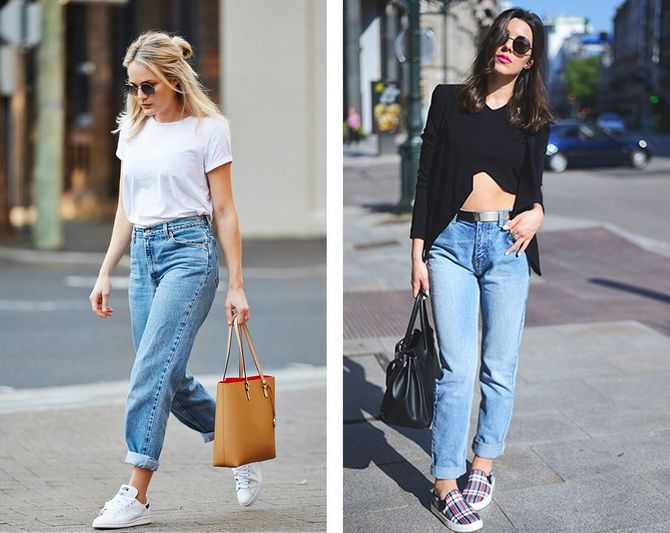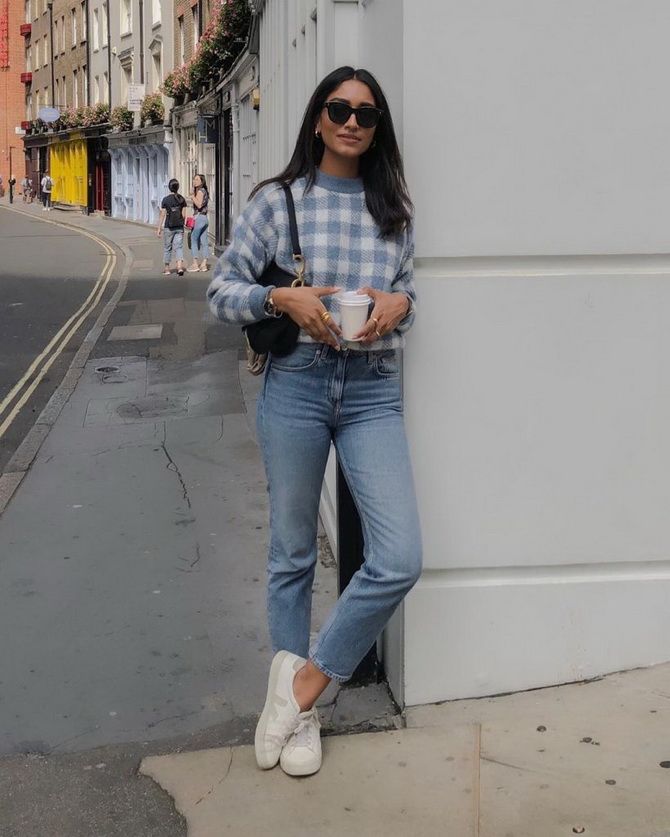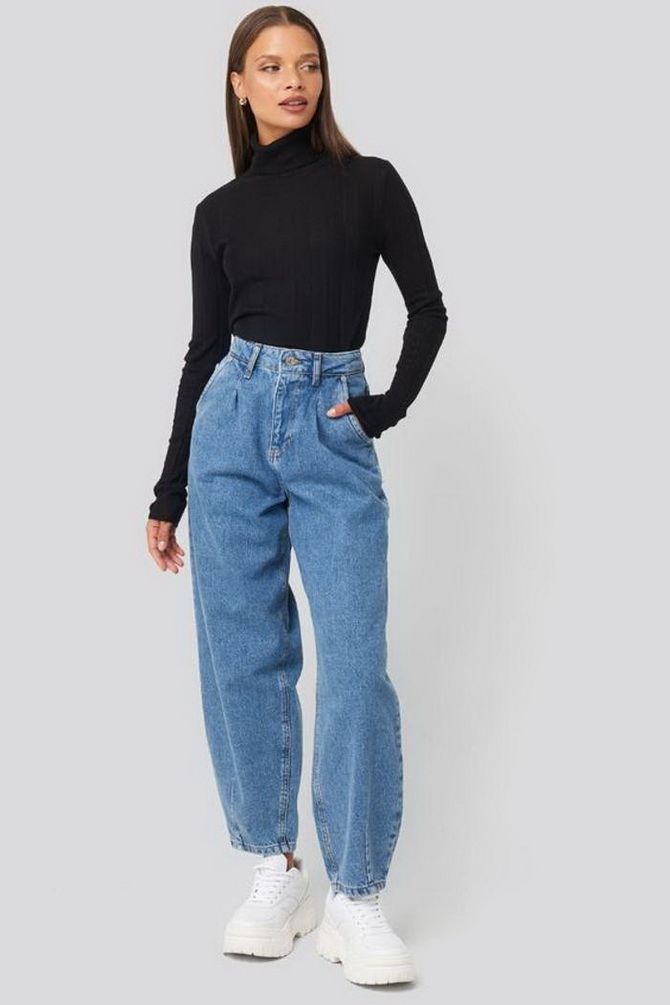 Straight-cut pants with light scuffs that remind us of the 90s as a trend shouldn't be underestimated. What do such models go with? Anything: with sneakers and shoes, with a classic coat and leather jackets, with T-shirts and tops, with jackets and blazers.
Maximum lenght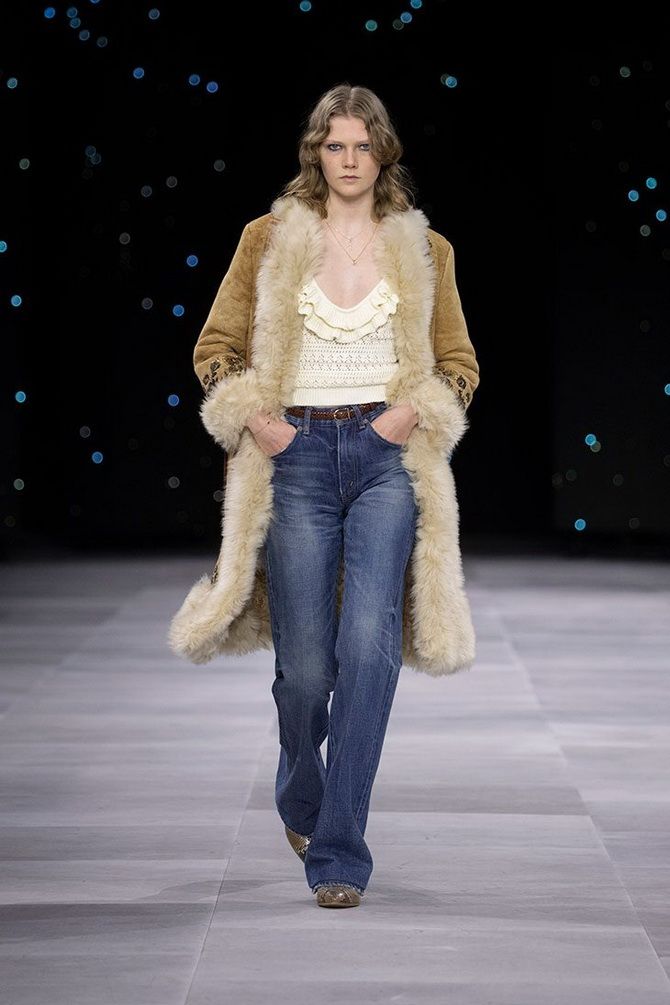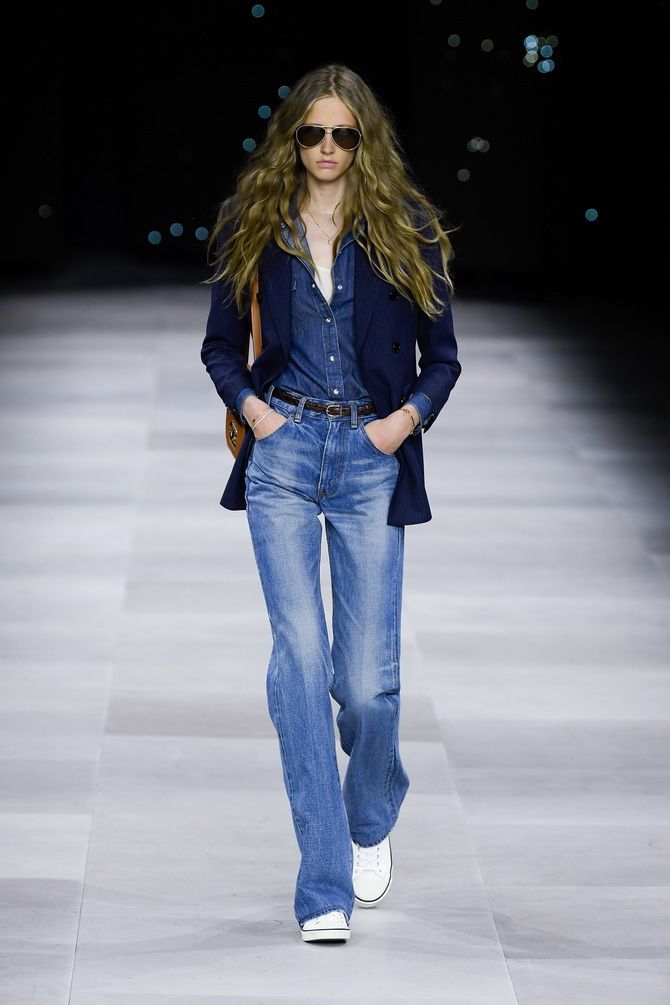 Long trouser models make you look taller and slimmer. In 2021, loose or slightly flared models of long trousers are combined with high-heeled shoes or worn with fashionable sneakers.
Regular fit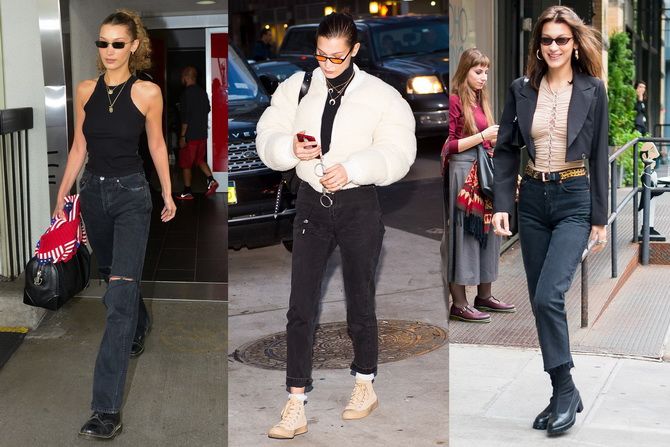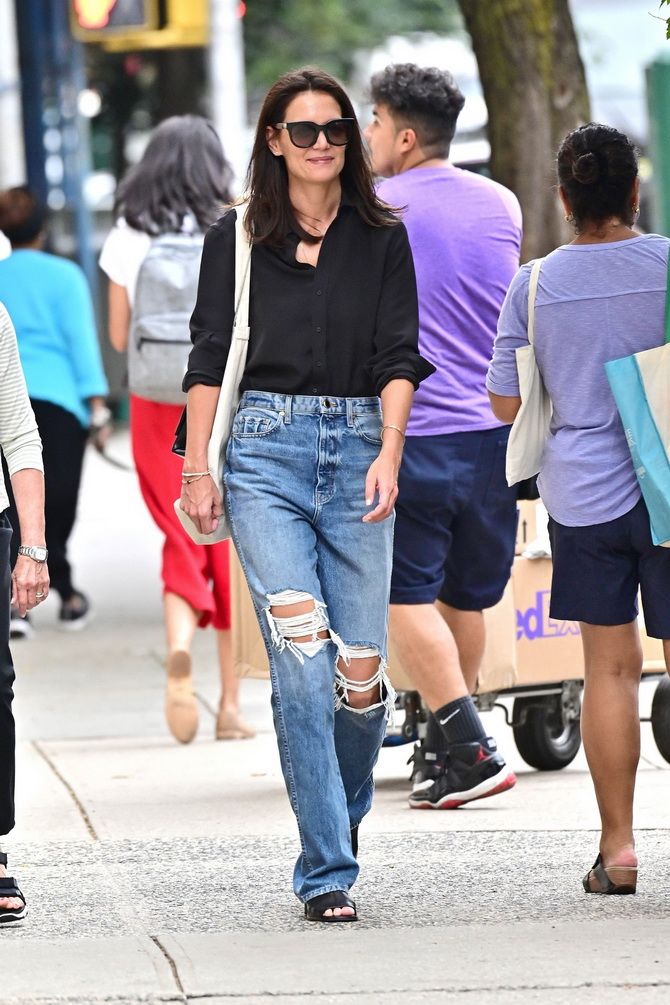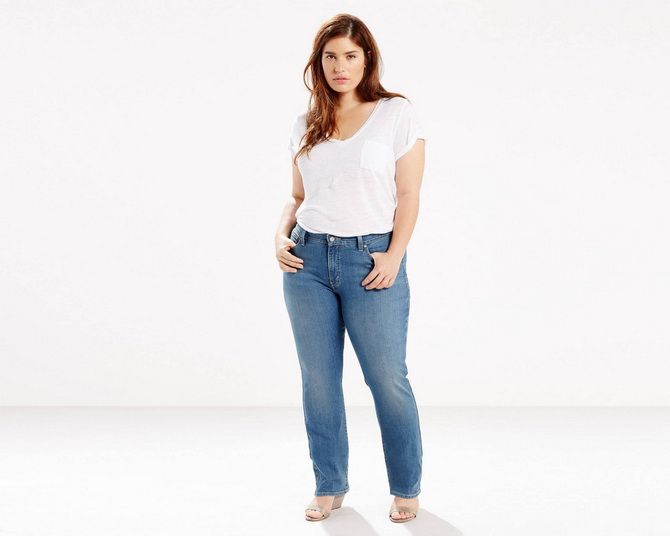 Straight jeans are a classic that we will refer to more than once in 2021. They are suitable for girls of any height and with different types of figures. Favourite boyfriend jeans or casual black models will look beautiful on both slender and overweight girls. Even plus-size can be visually made more elegant and nice. It's important to choose the right shoes, a beautiful "upper part" and stylish accessories.
How to wear straight jeans in 2021?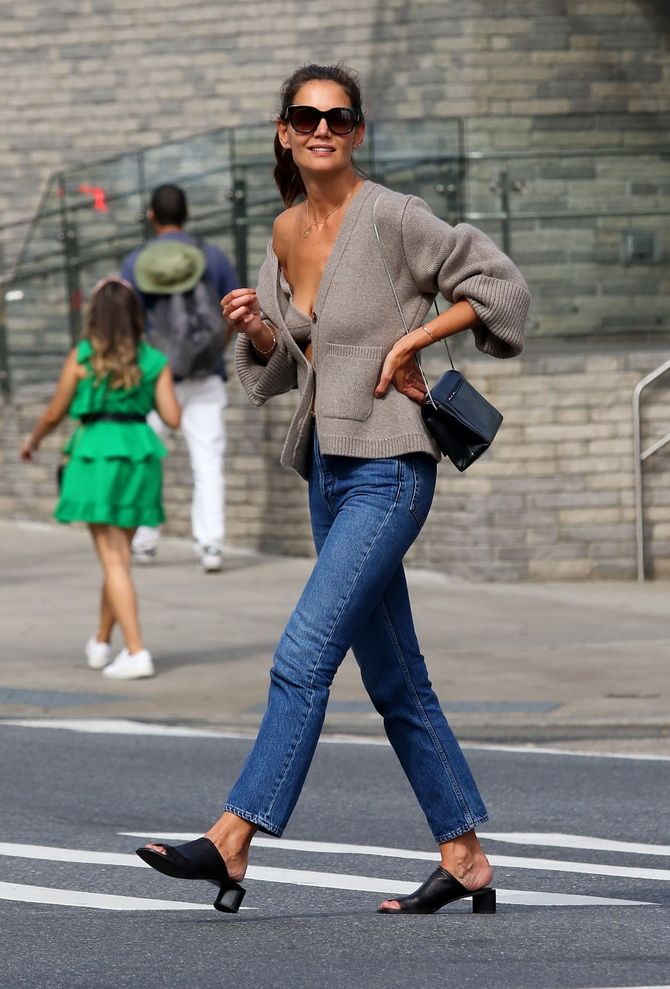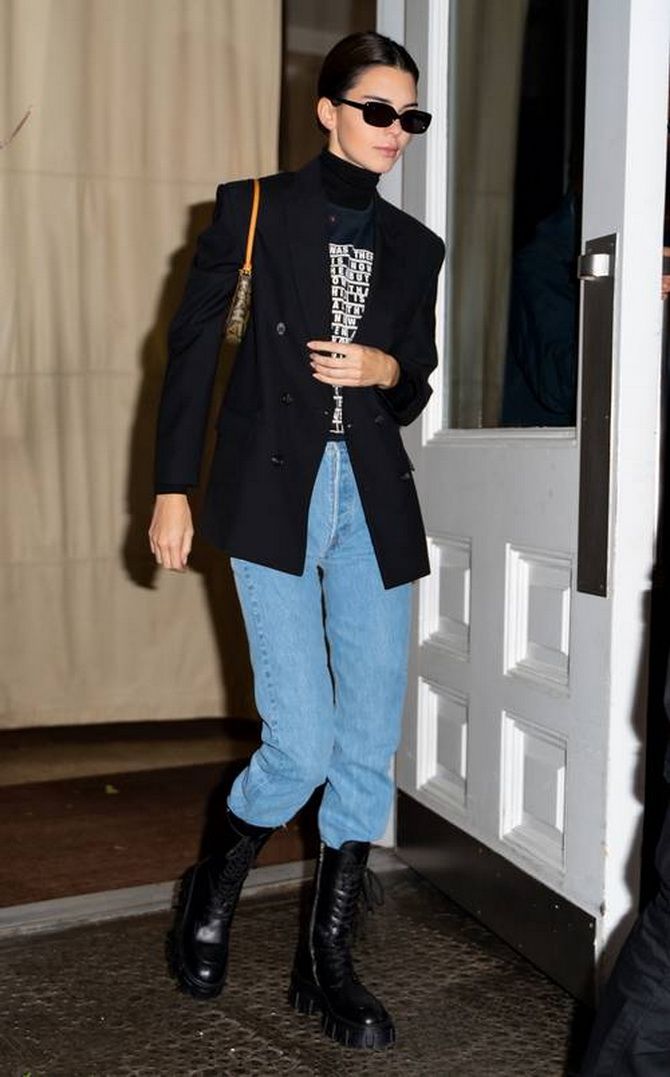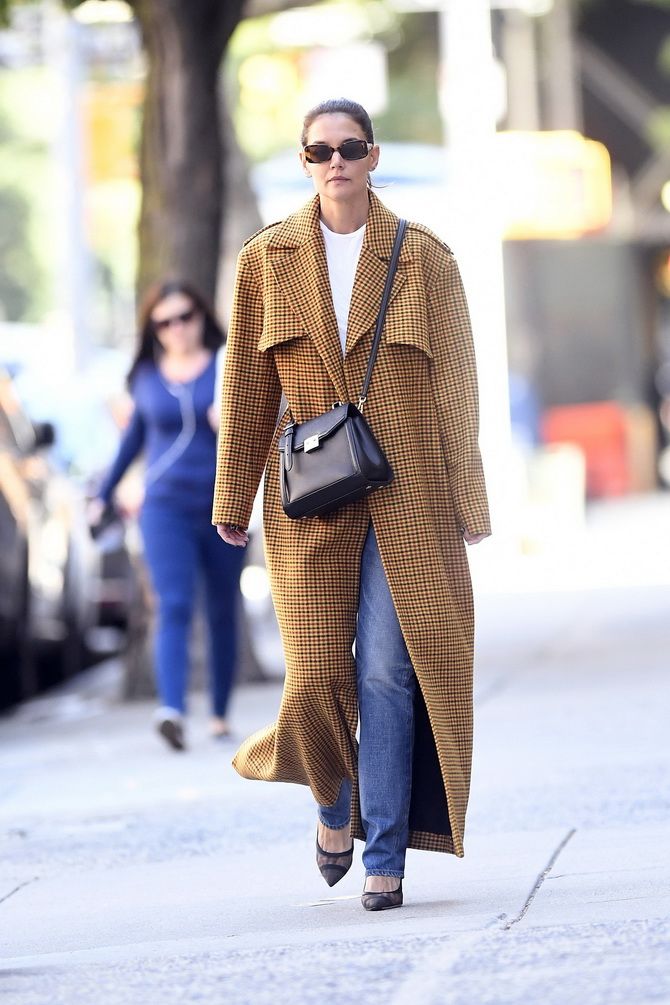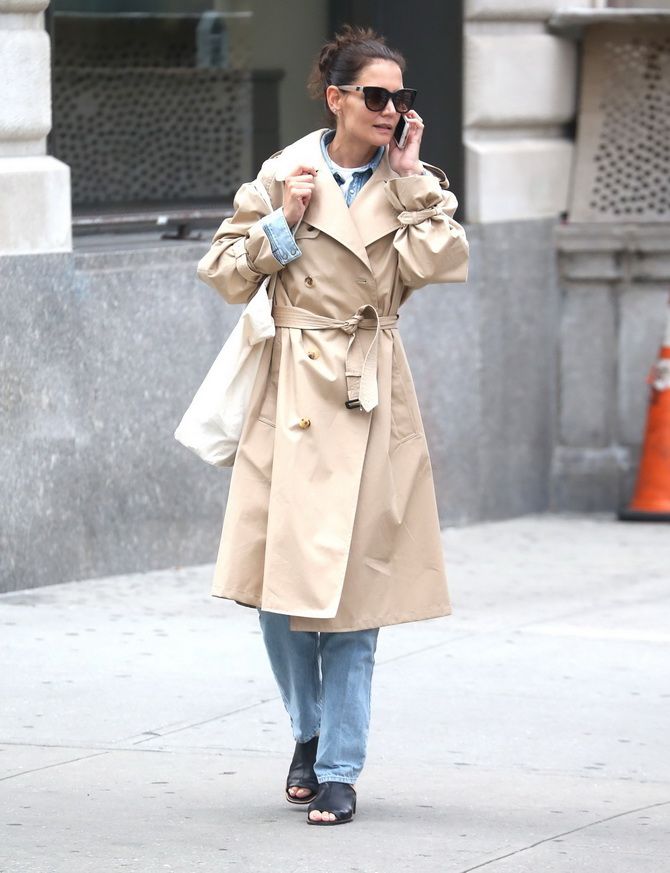 High waste straight-cut jeans are worn with all kinds of outerwear. After all, they look gorgeous with a trench coat, with a jacket, and with a classic coat. Hollywood actresses and TOP models have repeatedly demonstrated luxurious outfits with straight jeans in everyday life, because it is very stylish and, at the same time, convenient.
Boiled denim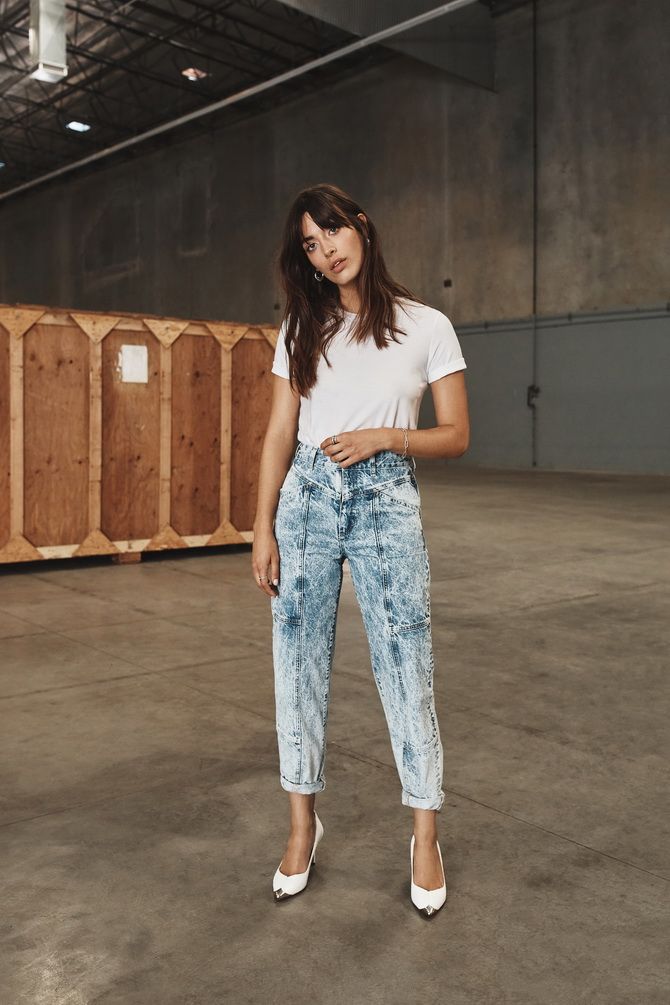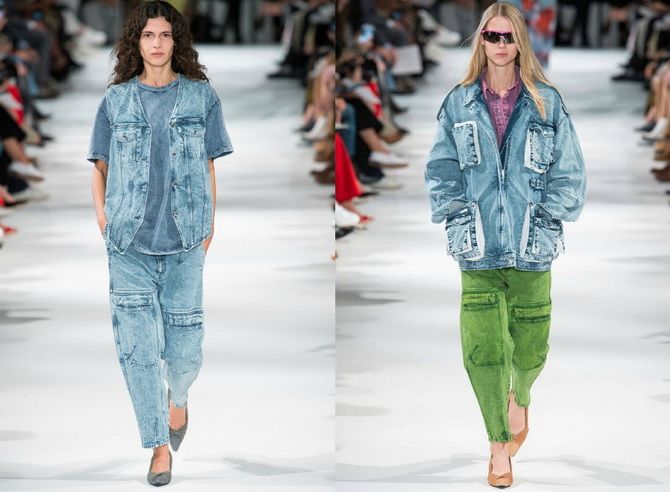 Boiled jeans came back to fashion at the end of last year and aren't going to leave it. It's not surprising, because they look amazing in modern outfits. In the spring-summer collections, you'll see colour models, as well as two-pieces with boiled denim shirts and shorts.
Total-looks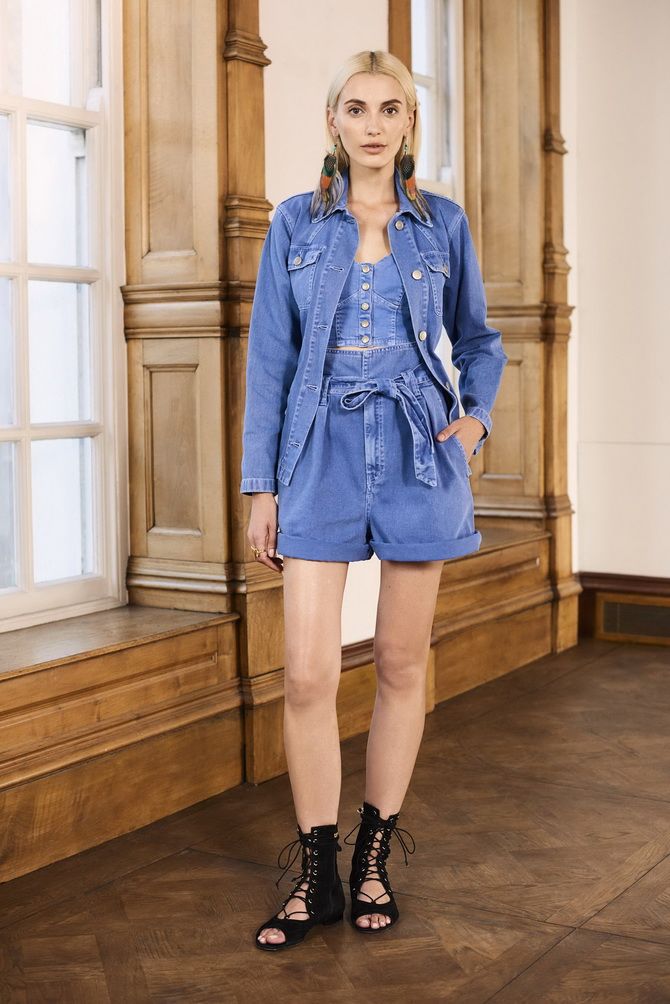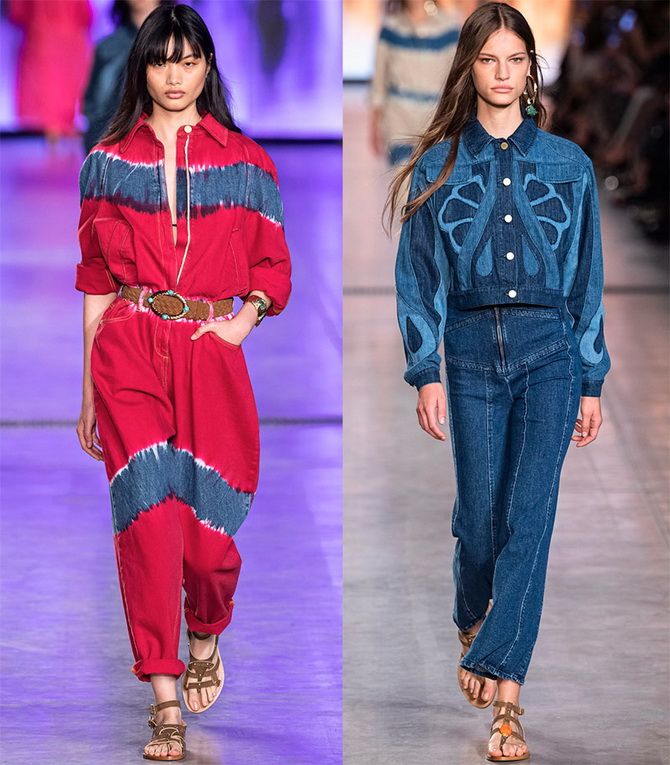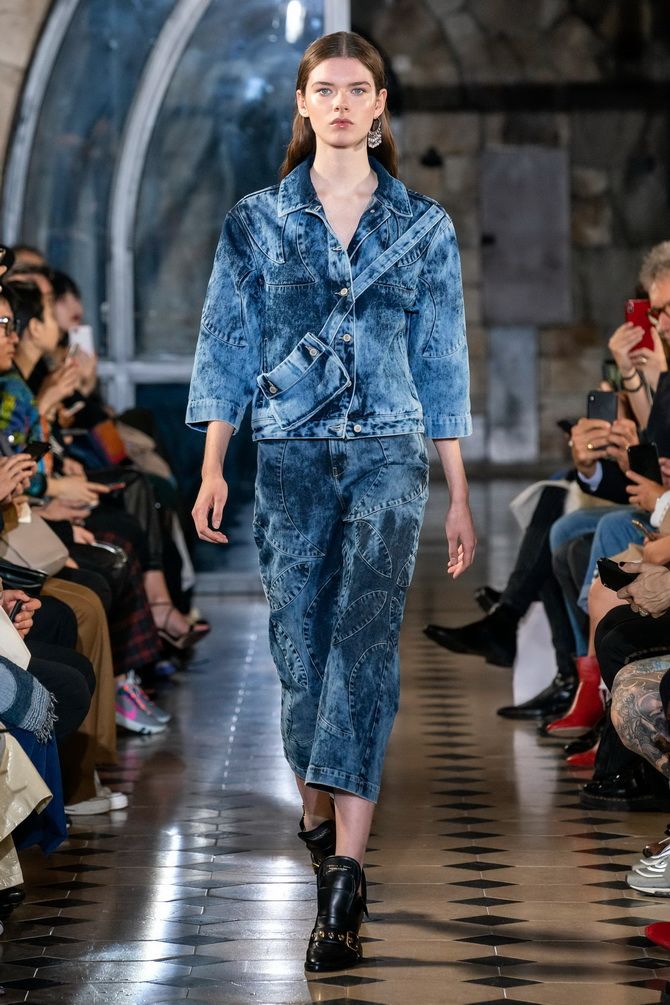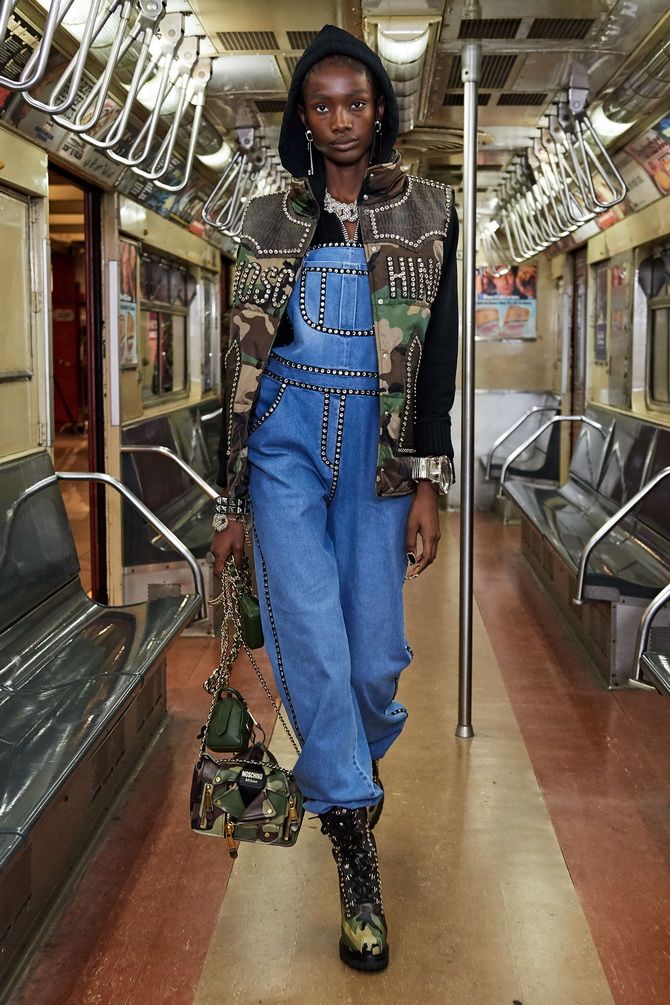 Denim total looks are another 2021-2022 fashion trend that shouldn't be ignored. The combination of denim shirts and trousers in one suit, as well as jackets, dresses, overalls and denim corsets, is a must-have of every modern women's wardrobe.
White jeans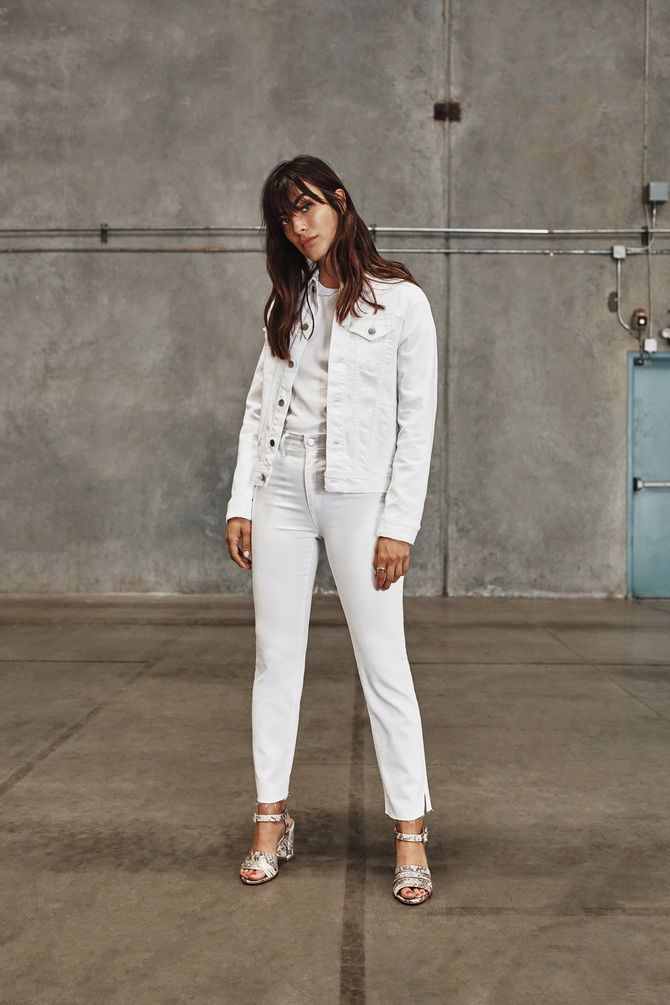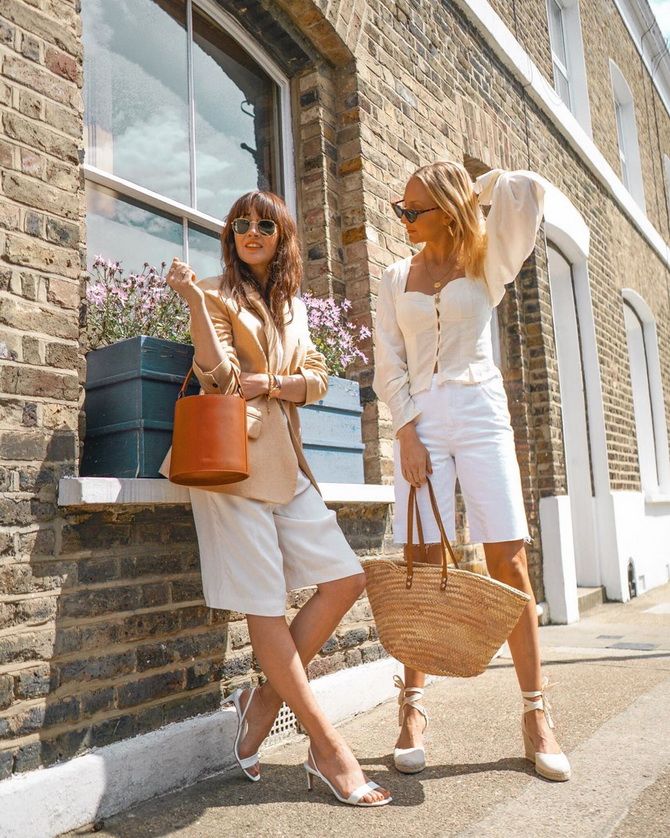 This season, fashionable women will be enjoying luxurious outfits with white jeans or Bermudas combined with light tops, cardigans and elegant sandals.
Low cuts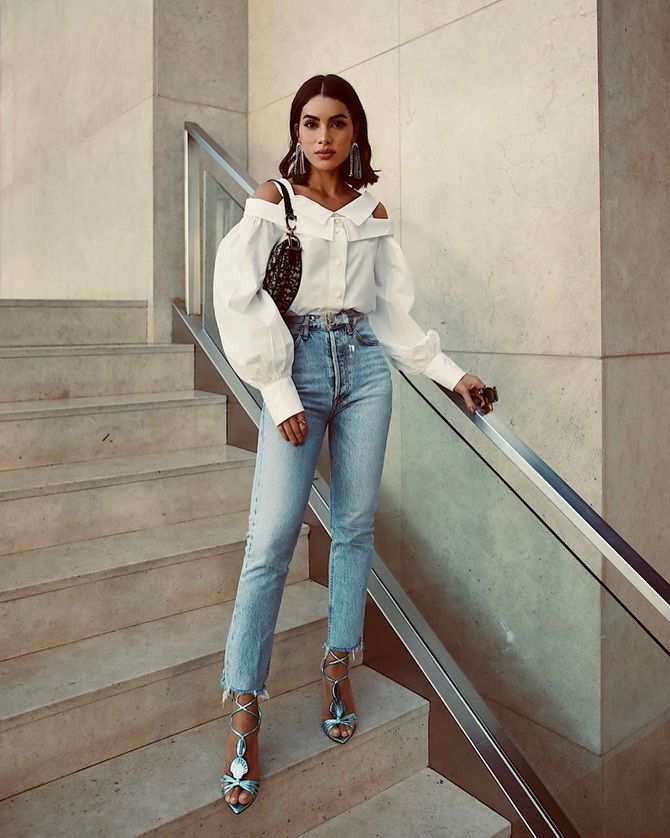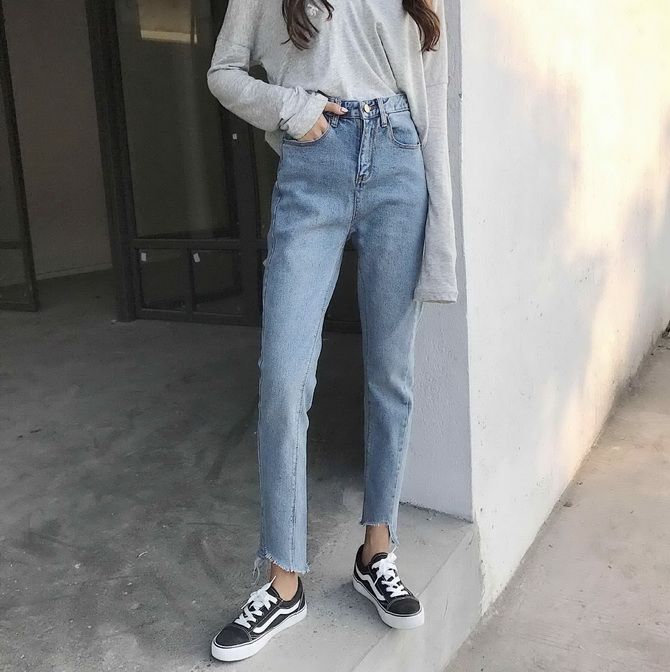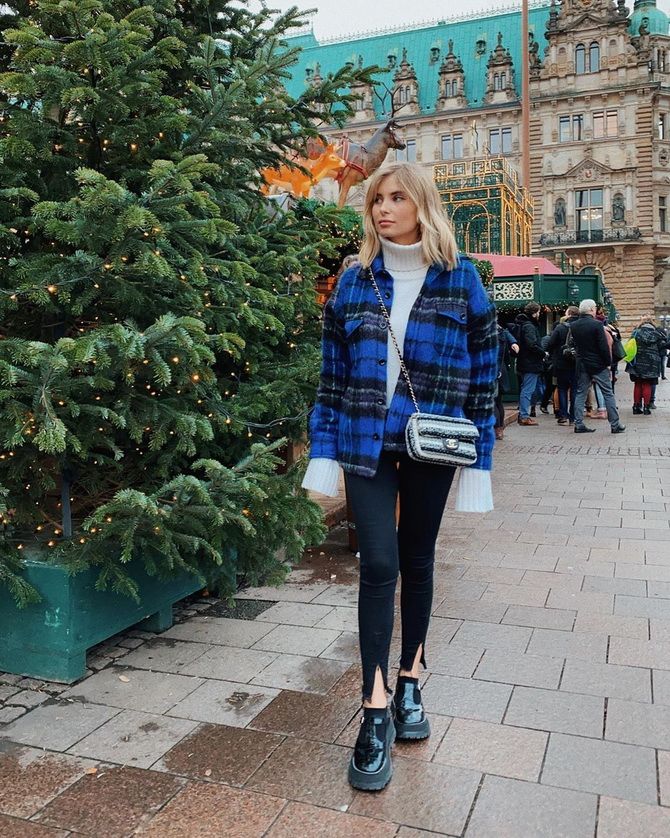 Jeans that aren't sewed underneath are the trend of 2021-2022 which all street style representatives feel excitement over. Jeans with cuts look very beautifully combined with any shoes: with simple sneakers, huge boots or elegant sandals.
Front seams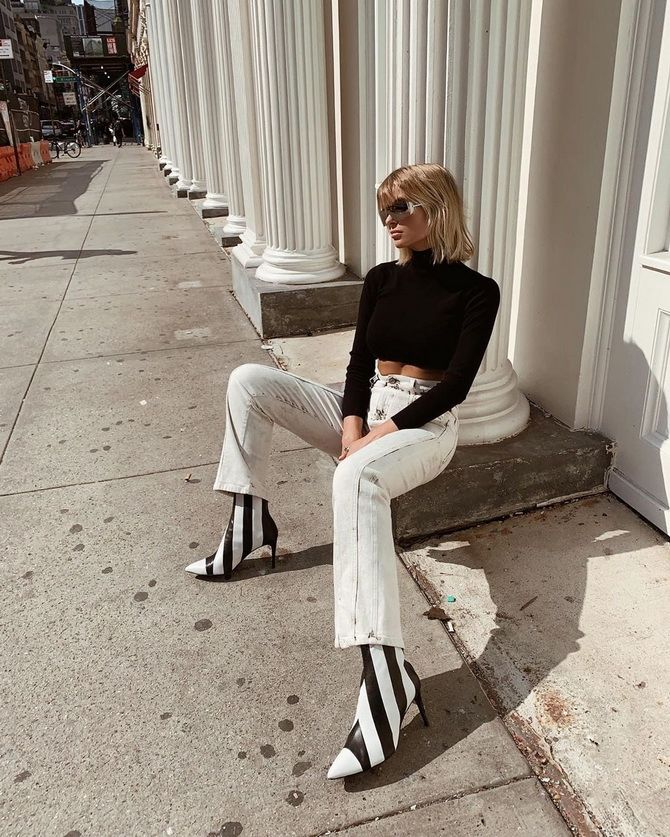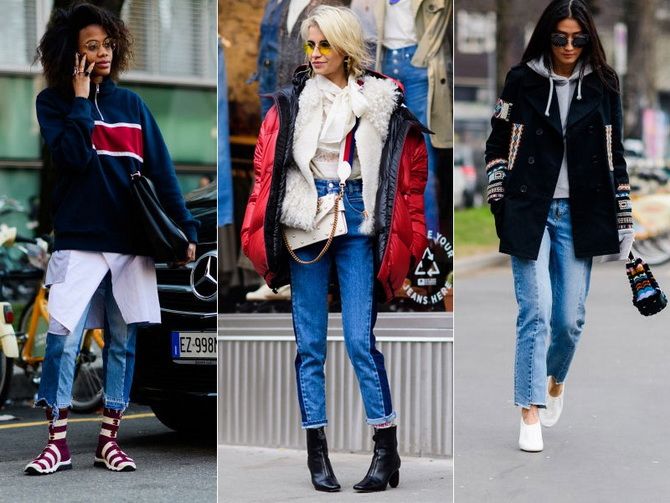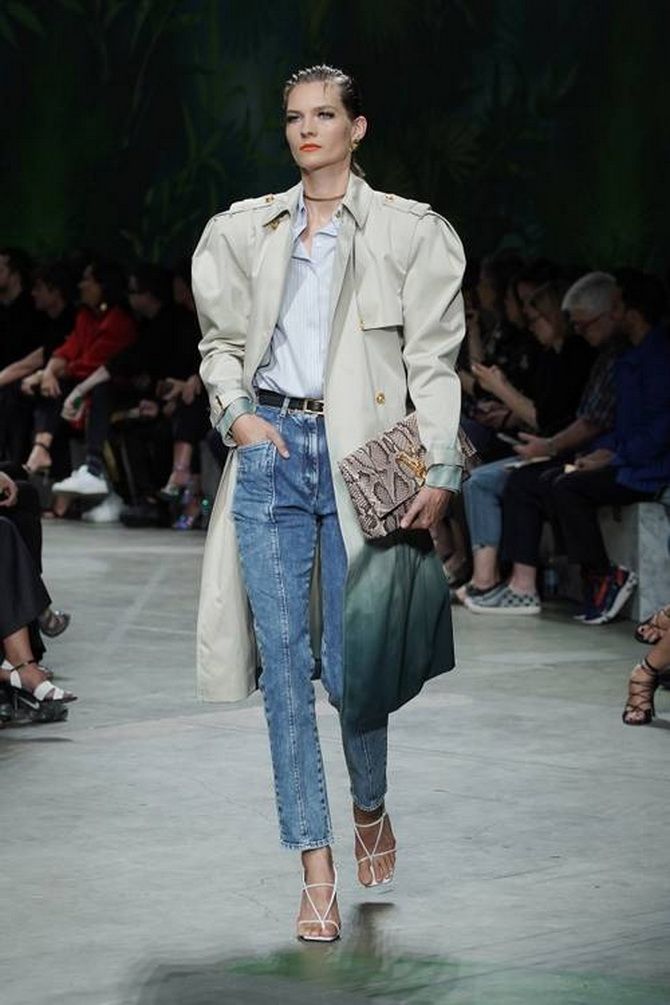 As we've already told, special attention to details ia paid be fashion designers in 2021. The seams on women's jeans are now present not only on the sides and back, but also in front. This technique visually lengthens the legs and makes them look more slender.
Similar articles / You may like this