Underline or hide? This is a common question among women with large breasts. It is important to feel comfortable and make the figure look elegant. If you have a fuller bust and want to make the most of your silhouette, we at Joy-pup will share the best fashion tricks for inspiration.
Bonus Video Bad Sisters at New York Fashion Week Powered By Art Hearts Fashion February 2023 Part two
What clothes to choose busty ladies?
In order to favorably emphasize the advantages of a figure or hide its flaws, you should know your body type. Knowing this, we can play with the visual effect, and thus highlight what we like best. For example, if you have an hourglass body type with large breasts, wide hips, and long legs, you can emphasize your waist to make your figure look balanced. For the "inverted triangle", that is, women with large breasts but thin legs, you need to bet on tight-fitting clothes on top and flared skirts.
Owners of a rectangular figure and large breasts need to balance the curves of their figure and emphasize the waist. With outerwear and waist-hugging dresses, you can take the focus away from your bust and focus on your waist. This effect can be achieved thanks to blouses and wrap dresses that will make the curves harmonious.
Instead of hiding a large chest, it is recommended to wear clothes with a V-neck, which visually lengthens the neckline and gives the image a sense of balance. The same effect can be obtained by wearing a blouse with the top button unbuttoned. If you're more comfortable wearing baggy tops, opt for draped tops.
Casual trousers (boyfriend jeans or culottes) and A-line skirts help visually balance the bust area. Jackets and jackets are also suitable for busty ladies, but it is advisable to wear them unbuttoned to hide the volume in this area.
For women with large breasts, not only clothes are important, it is necessary to choose the right underwear to feel comfortable. Choose a bra that fits you perfectly – cup and straps should be comfortable, not too loose and not too tight.
Dress that accentuates the waist
One of the best stylistic tricks for women with large breasts is to emphasize the waist. Dresses that fit the narrowest part of the figure, shirt dresses, wrap dresses will be a success.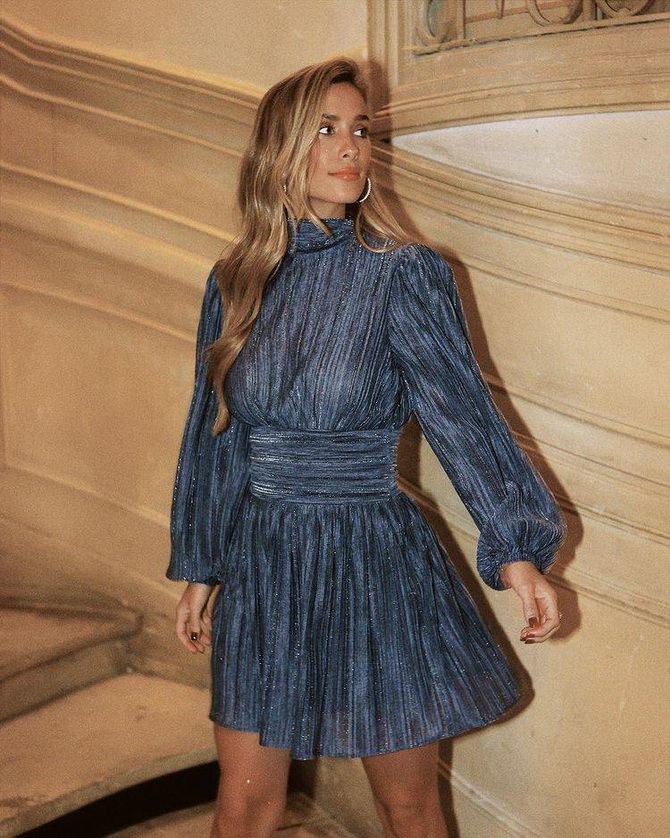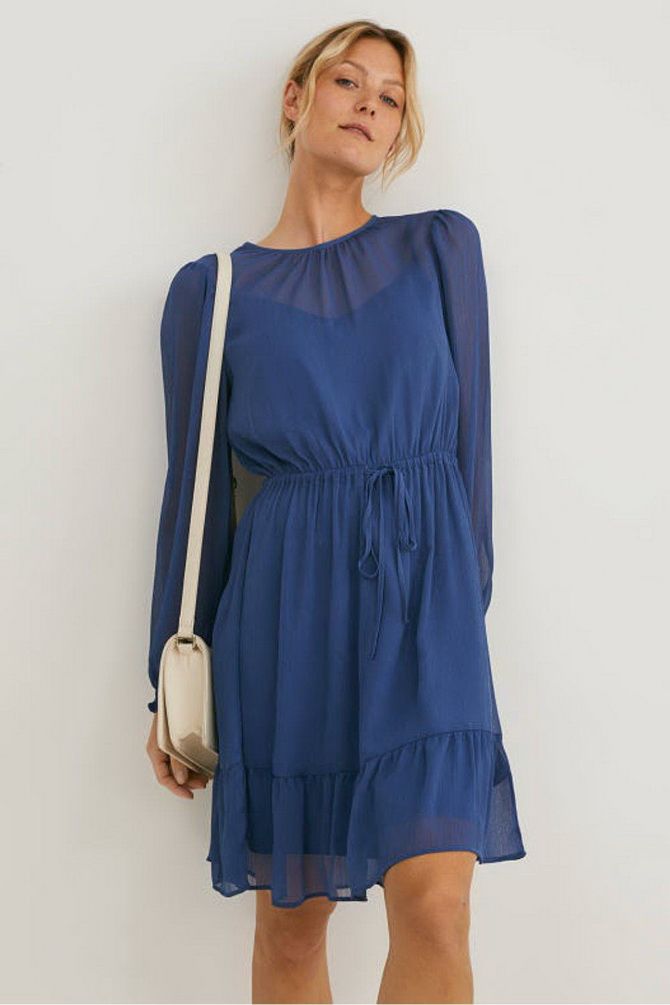 Jumpsuit with belt
If you're not a big fan of dresses, don't worry because you can achieve the same effect by adding a belt to your long shirts or overalls. Denim overalls are the favorite clothes of fashionistas this season.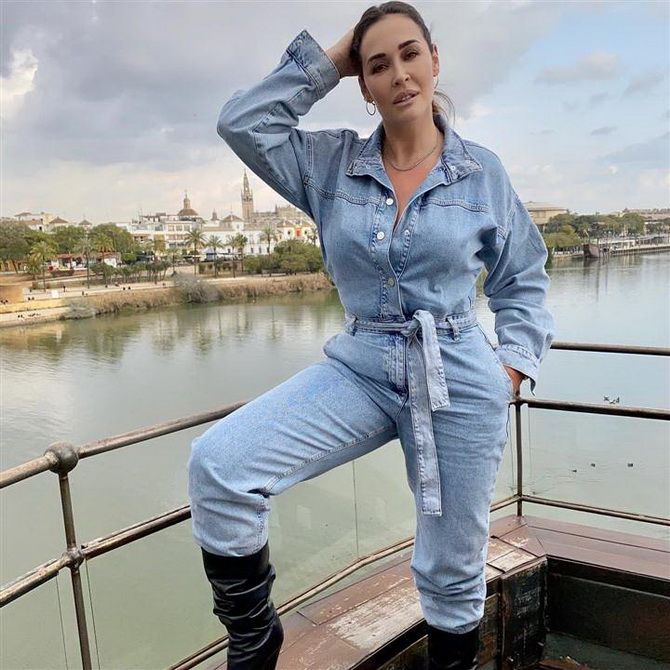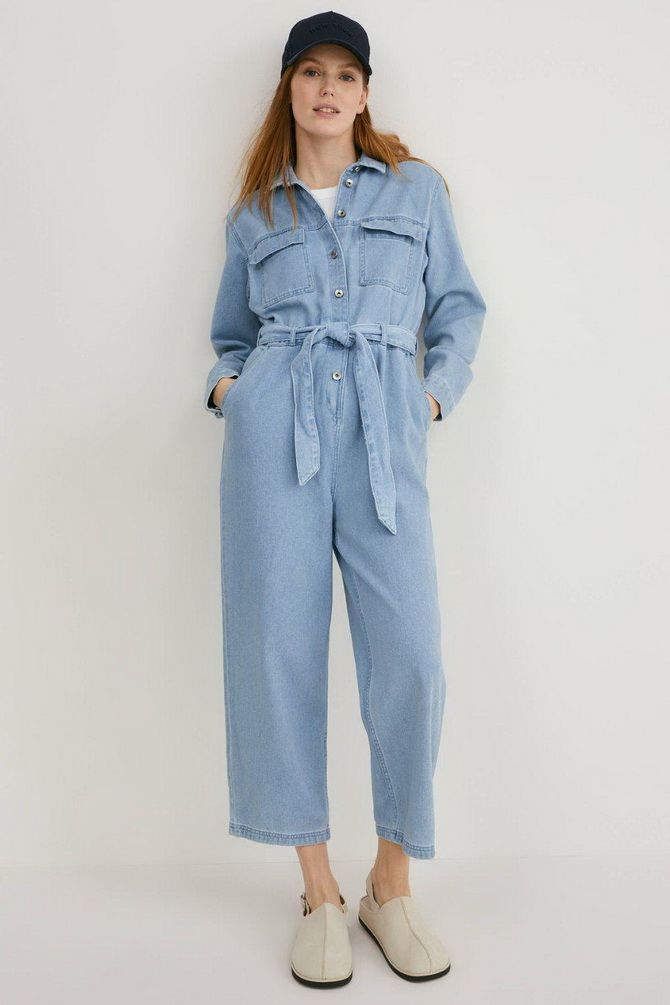 Long Dresses
An excellent option for women with large breasts will be dresses with a low waist, namely long dresses and oversized styles. It is desirable that this model also has a V-shaped neckline.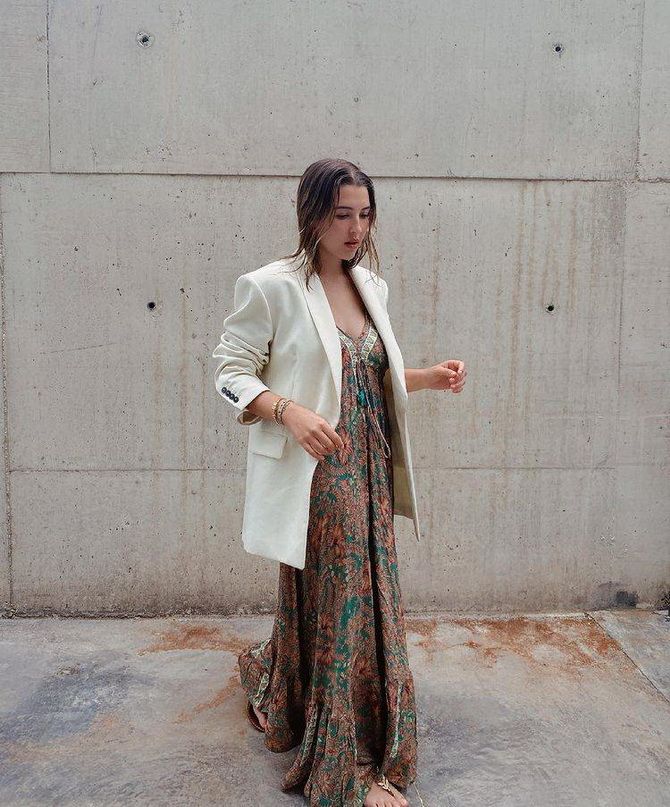 Halter dress
This style is characterized by straps that are tied or fastened at the neck, leaving the shoulders bare. The halter dress is suitable for women with large breasts. Flowy fabric and cut-out details are a winning option for women with large breasts.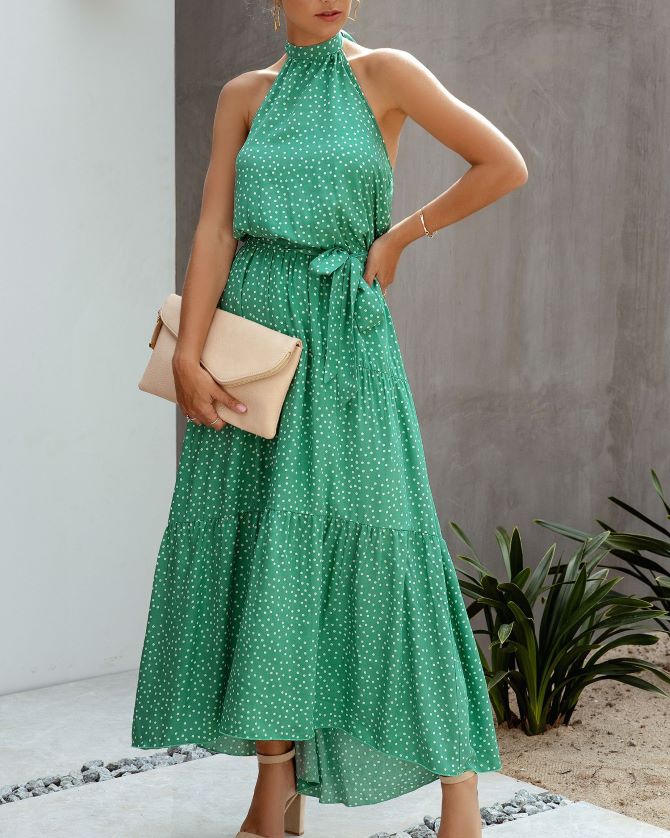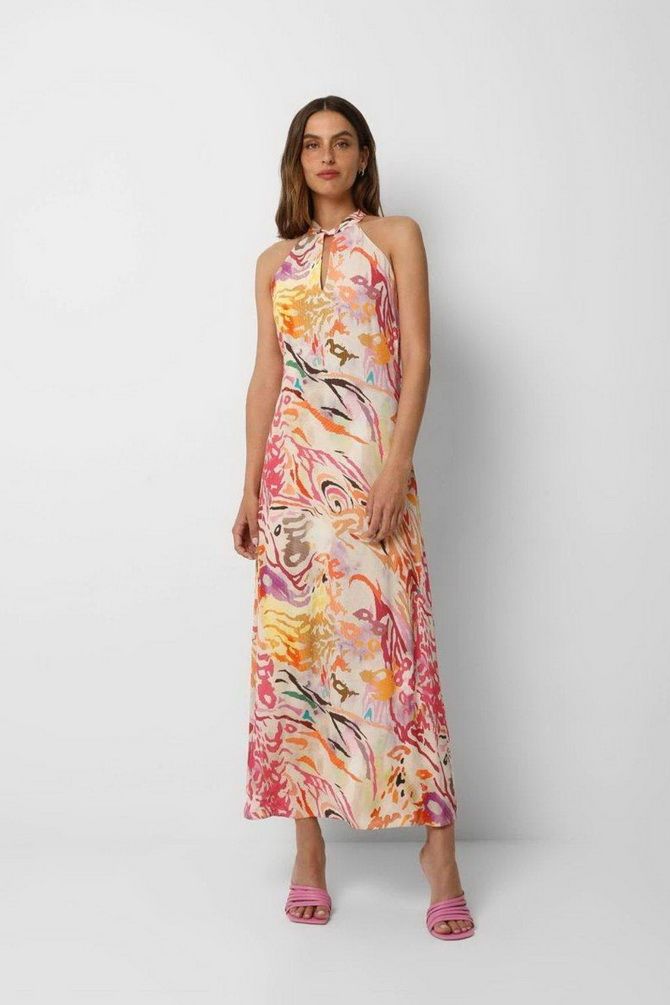 V-neck clothing
V-neck is best for women with large breasts, as it visually lengthens the neck and enlarges the bust. Choose clothes with such a neckline in dresses, blouses, coats, tops. A basic tee is essential in any capsule wardrobe, so incorporating a V-neck into this type of outfit is a very good option if you have a large chest.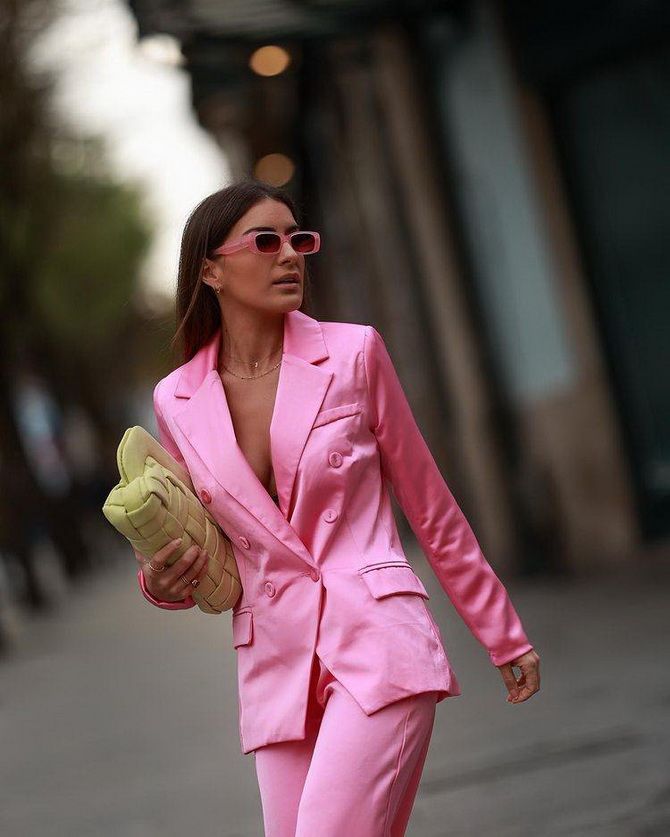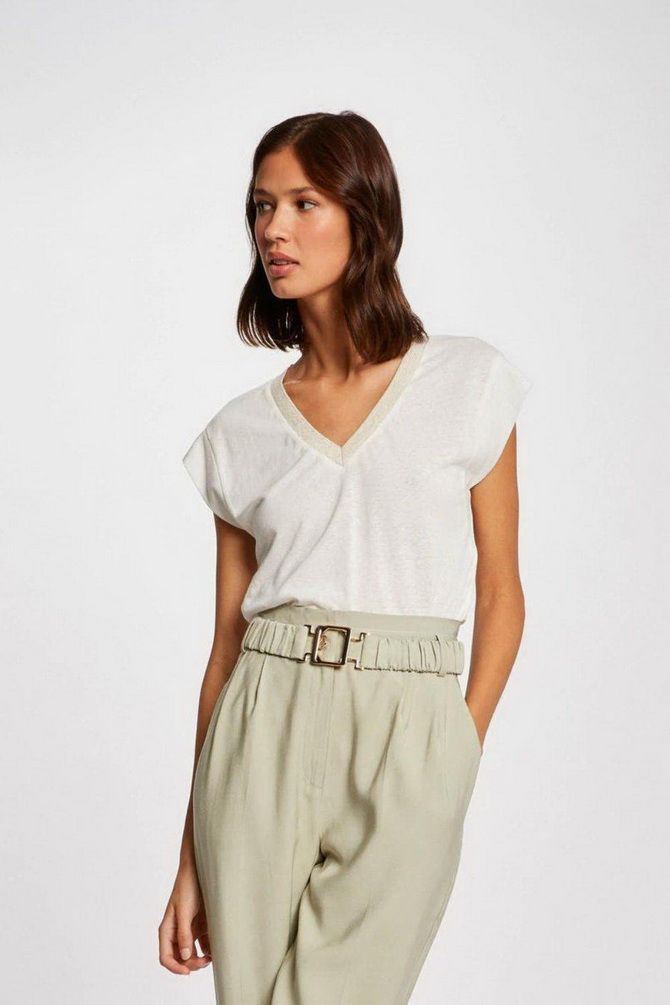 To be continued…
Similar articles / You may like this