Women's suits are back in fashion – a jacket combined with a skirt is experiencing a renaissance. The trend towards two or three piece ensembles dates back to the 80s. An elegant suit is appropriate in street look, in an office and festive setting.
Spring fashion brings bright, colorful designs that will be a great choice even for everyday use. An oversized jacket looks great with a miniskirt. Wear with a blouse or lace top, or if you prefer a looser style, pair with a t-shirt and trainers.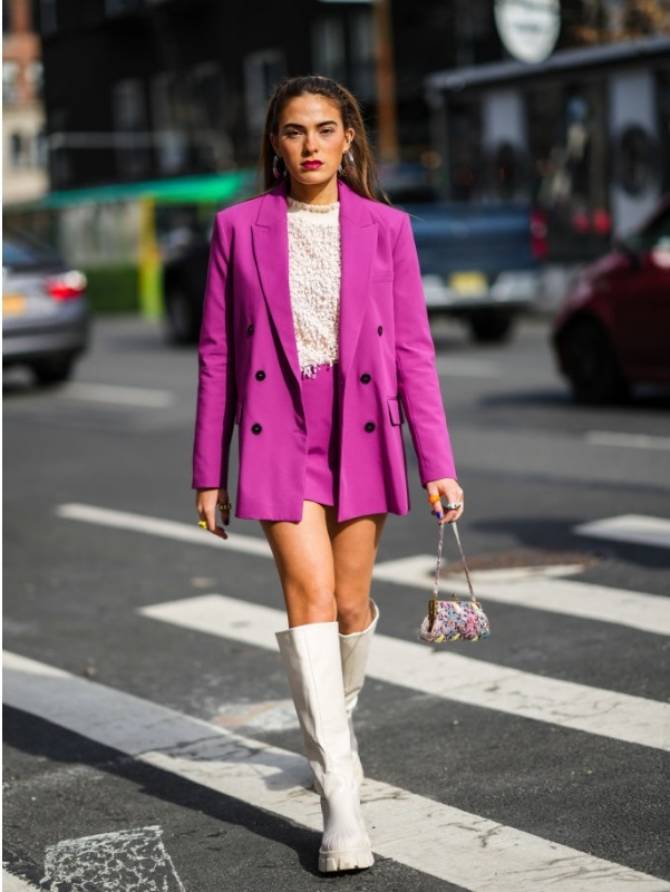 Chanel-style skirt suits are the easiest to combine. On colder days, you can wear thin sweaters and turtlenecks, and on warmer days, linen-style tank tops and shirts.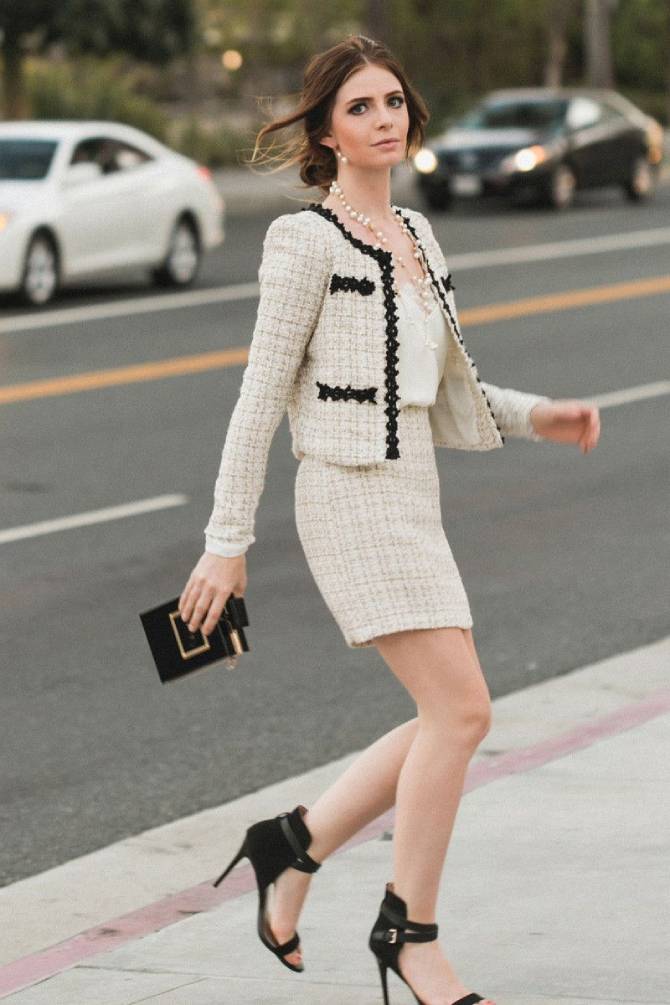 Fans of French style will love the two-piece suit in a checkered houndstooth print. The combination of black and white looks great with a shirt or turtleneck. A beret will further enhance the effect of charming Parisian charm.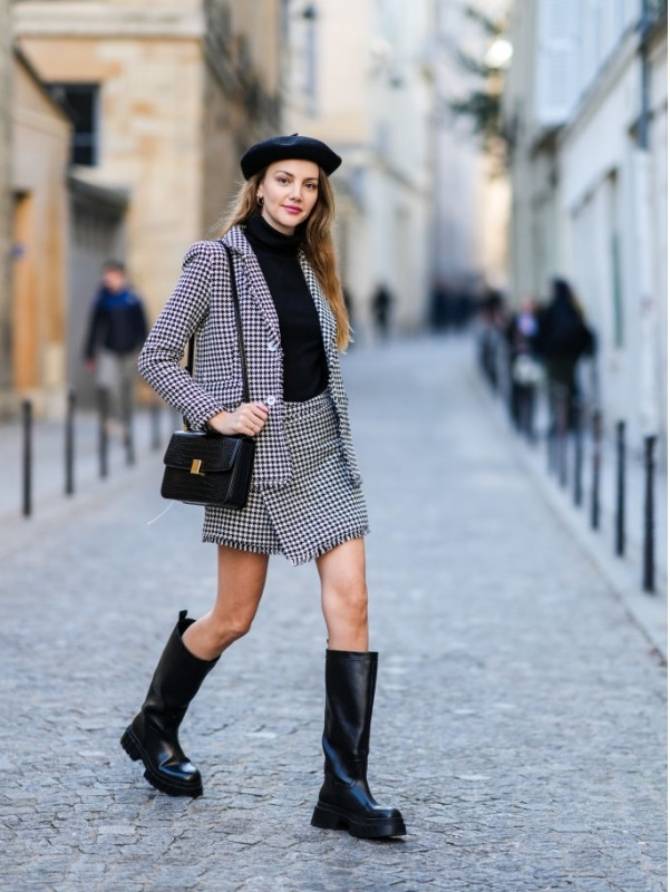 If you're inspired by '70s fashion, the simple print two-piece suit plays an important role in spring fashion. This look is very cheerful and fresh, like a spring bouquet of flowers.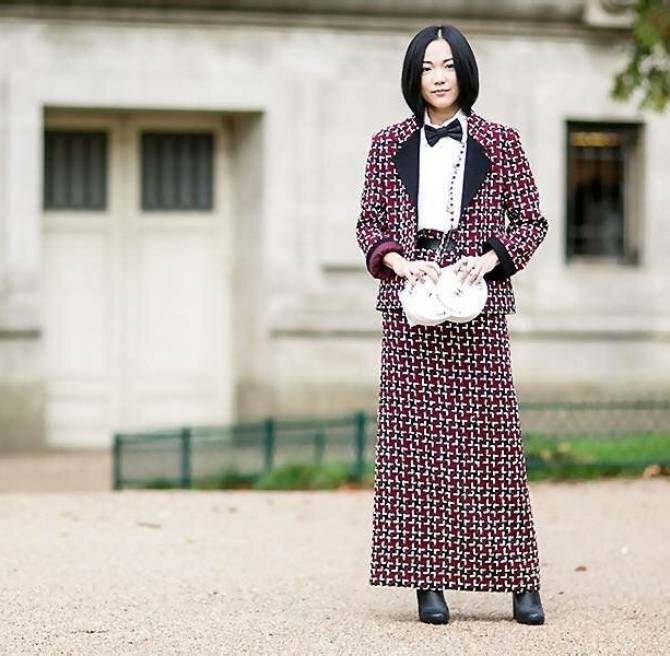 Crop jacket looks perfect with a long skirt. It is self-sufficient and performs the function of a top in a suit. This attractive and original look suits both thin and curvy girls.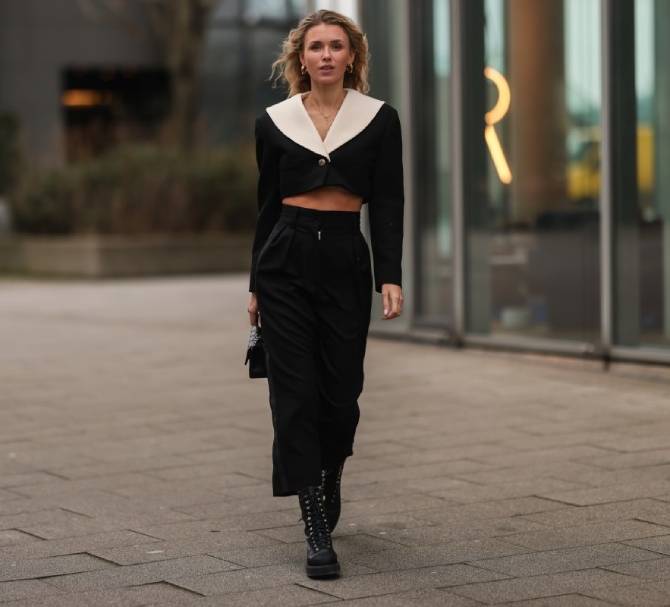 A preppy two-piece suit is an organic combination of business style and casual. Short jackets are typical of the nineties fashion. Complement the image with a polo shirt, a vest with rhombuses, a cashmere sweater.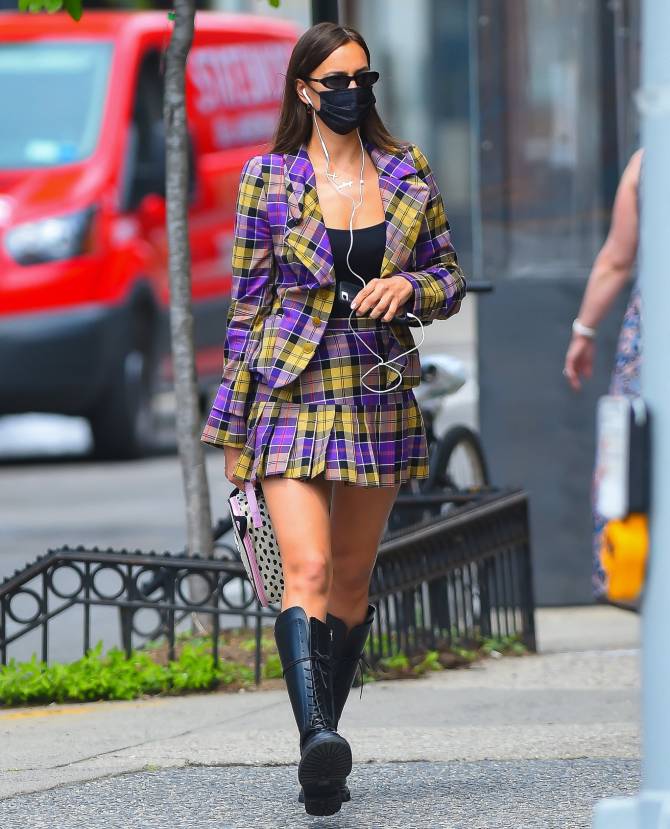 Similar articles / You may like this