Now is the perfect time to shop for new summer dresses that are beautiful, airy and look good on any figure. We at Joy-pup have collected dress options in which you are guaranteed to attract attention and feel comfortable.
Airy tunic dresses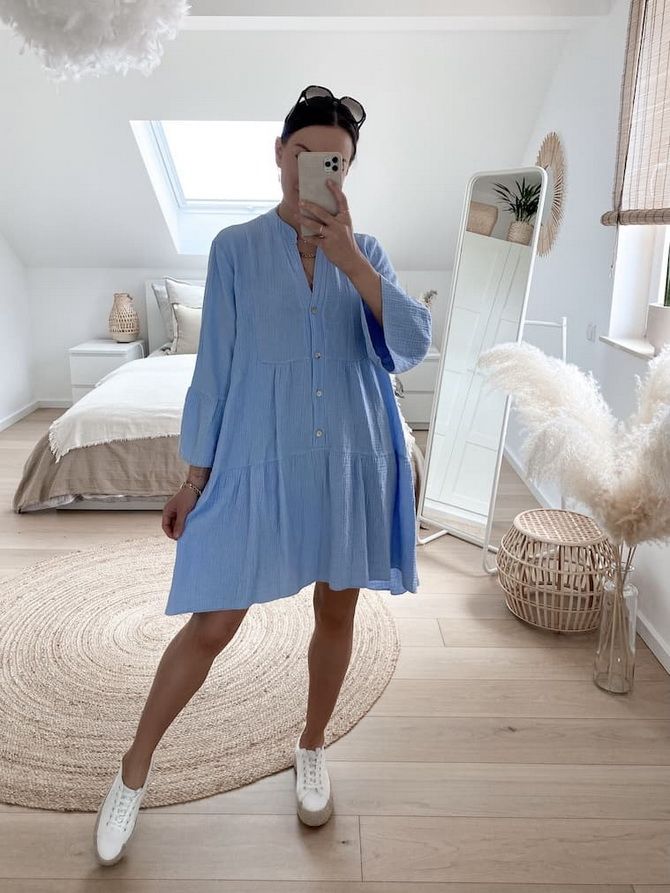 Wide ruffled sleeves and two tiers from the hip ensure that the tunic dress will suit any figure. With a loose fit and a length that ends just above the knee, this dress is perfect for warmer days. It can be worn with a waist belt to highlight the waistline.
Polka dot midi dress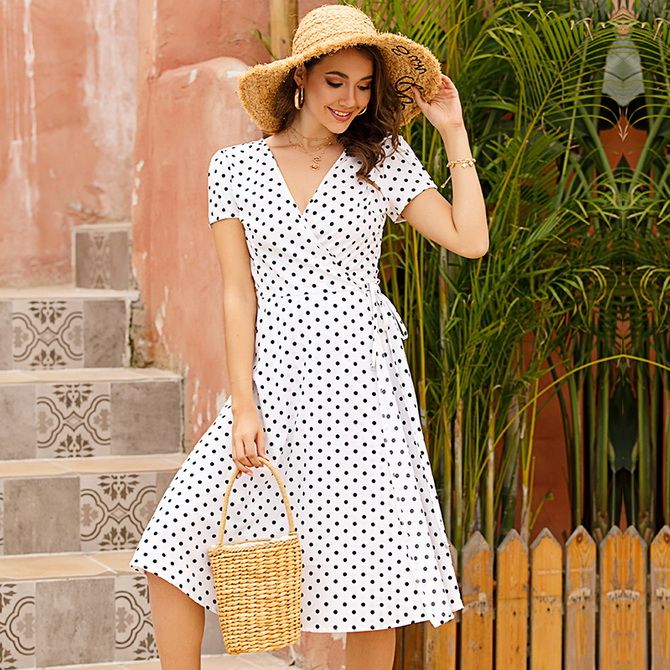 The midi dress literally screams about summer, sun and good mood. The calf-length model is always relevant and adapts individually to your figure. The polka dot print is an essential part of your summer wardrobe. In this outfit, you can go on a date, to the office, to a solemn event.
Skater dress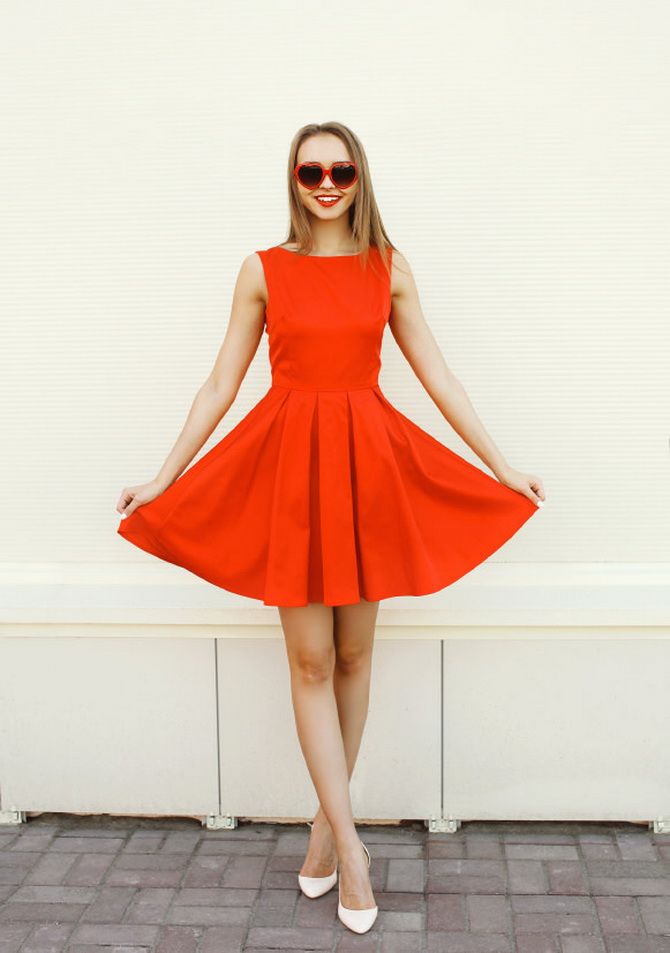 The skater style dress has been a popular trend for several years and is great for warm summer days. It has a certain structure – a tight top, a flared bottom and a length just above the knees. The skater dress looks beautiful on thin girls, while for curvy ladies, a wraparound design in lightweight fabric that fits any figure and is not bulky is suitable.
Floral print maxi dress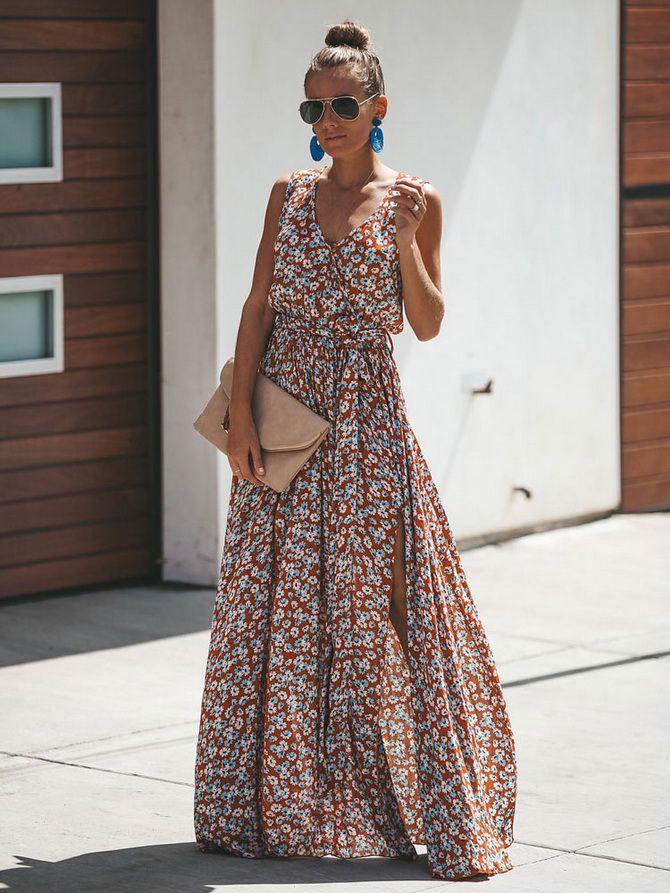 A maxi dress with a delicate floral pattern is perfect if you like an airy yet elegant dress. Sleeveless options are great for warmer days. With this dress, you can combine a belt at the waist or high heels that will visually elongate your figure.
Delicate white dress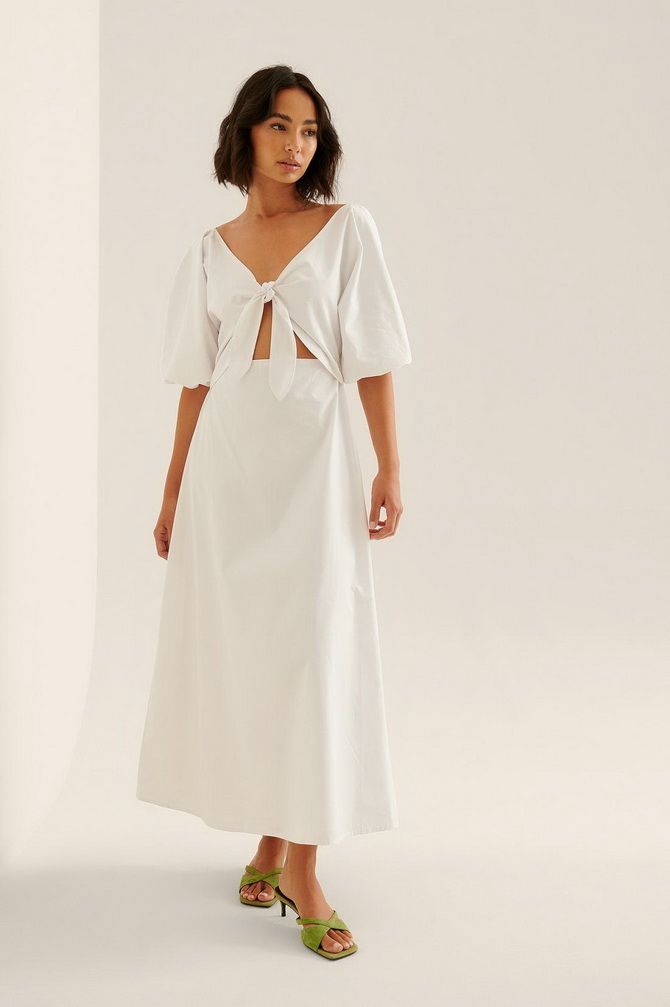 A white summer dress will suit elegant summer days. Combined with bright shoes and accessories, you will attract everyone's attention.
Dress with retro print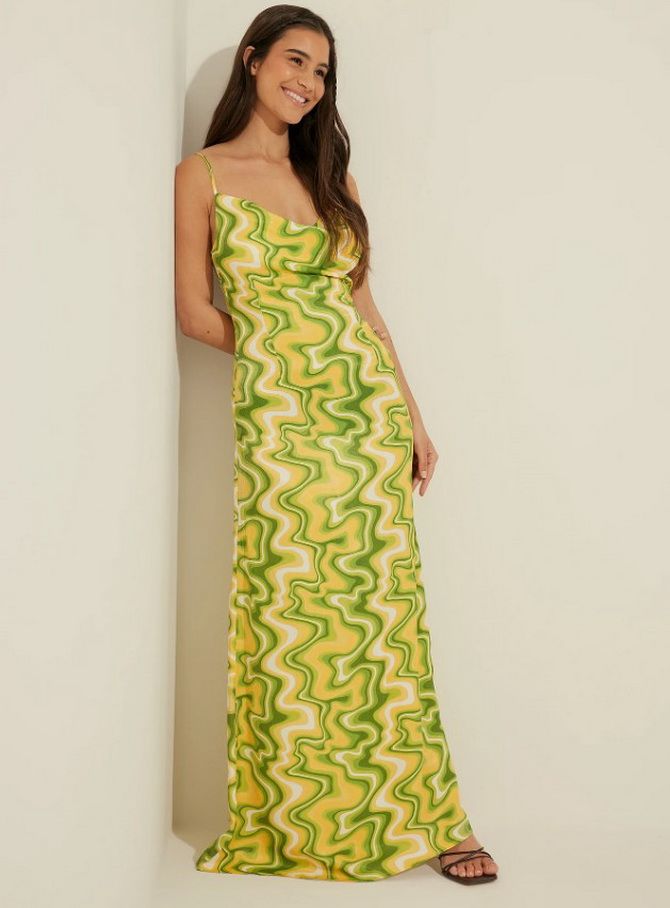 It's no secret that retro prints from the 70s are all the rage right now. A retro patterned midi dress flatters the figure and hugs the body softly. Choose from lightweight material options that will bring real bliss on hot days.
Similar articles / You may like this