Wedding fashion is also influenced by trends. If you are a bride-to-be looking for the perfect wedding dress, you might be interested in the trends that will dominate. Of course, trends do not have to be followed, but they can serve as a source of inspiration. Based on the dresses presented at the bridal fashion weeks, fashion experts have selected models that will be especially popular in 2023.
High collar dresses
A high collar will forever remain in fashion with an elegant bride. It was this wedding dress model that was chosen by Paris Hilton, Jennifer Lopez, Lady Kitty Spencer. Its popularity is growing year by year, and in 2023 it will become one of the most popular models.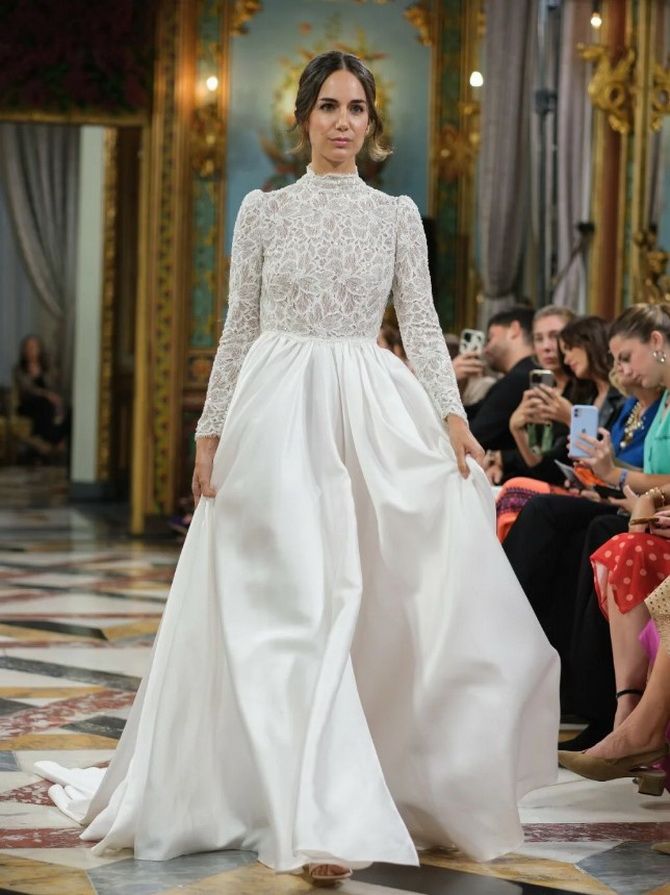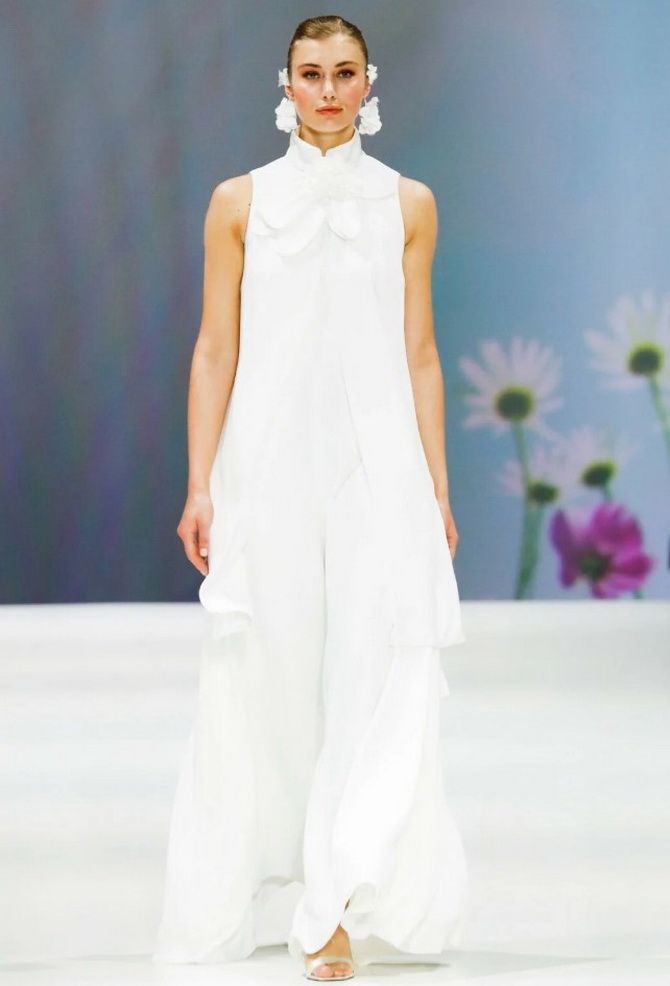 Blue shades
In addition to classic white, blue will be the center of attention in wedding dresses. These are soft, light shades of blue that are perfect for your big day.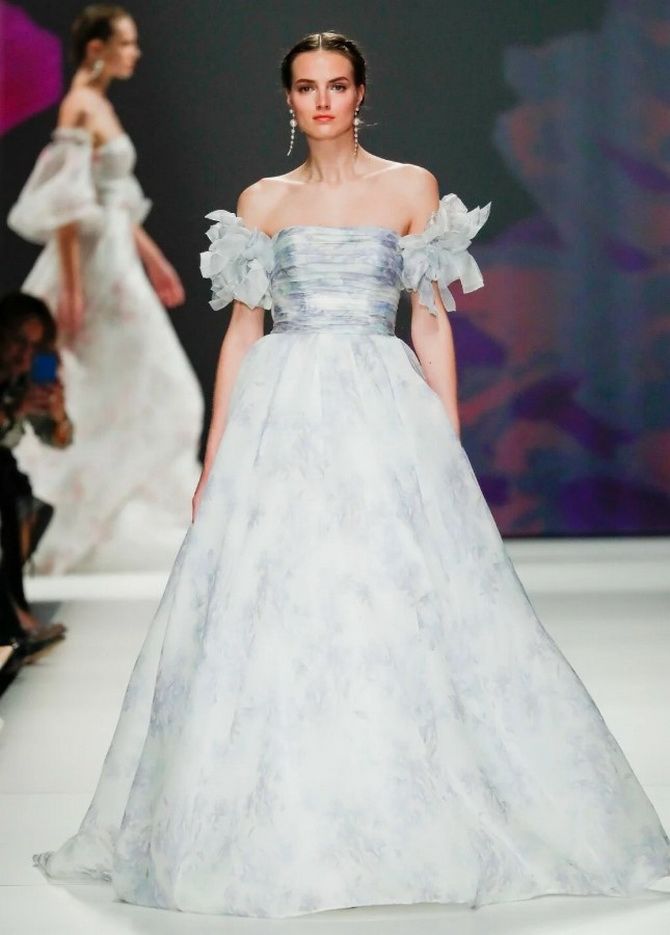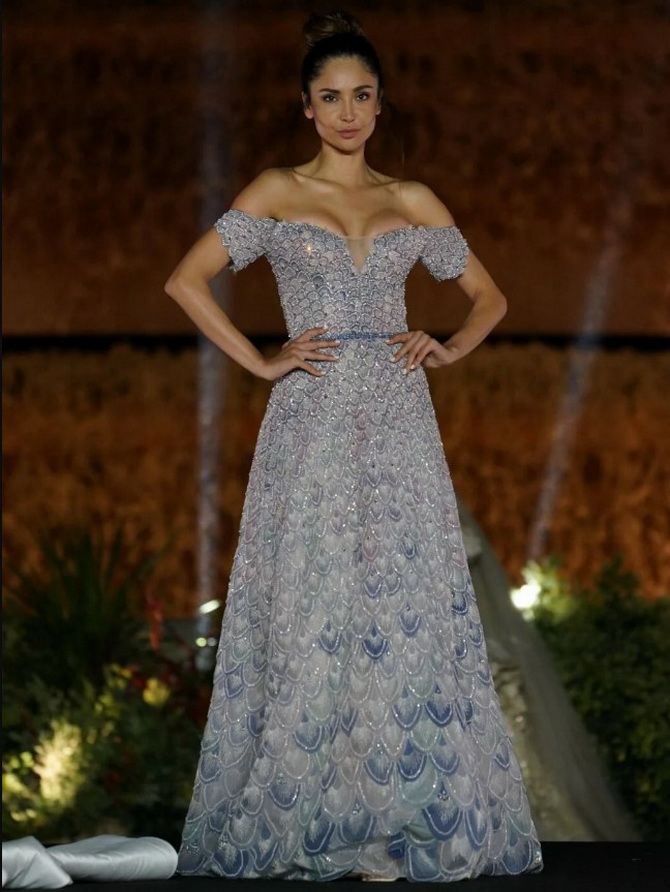 Transparent fabrics
More daring ladies may like the sheer wedding dress trend. These models will be, judging by what they show on the fashion catwalks, a hit of 2023. A transparent dress will beautifully emphasize the graceful figure of the bride.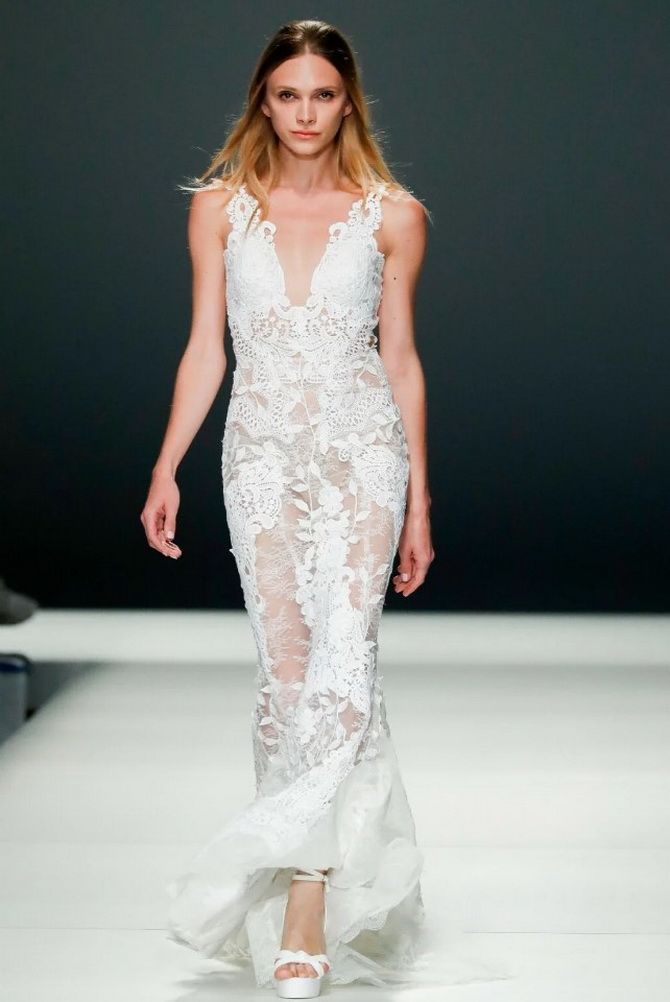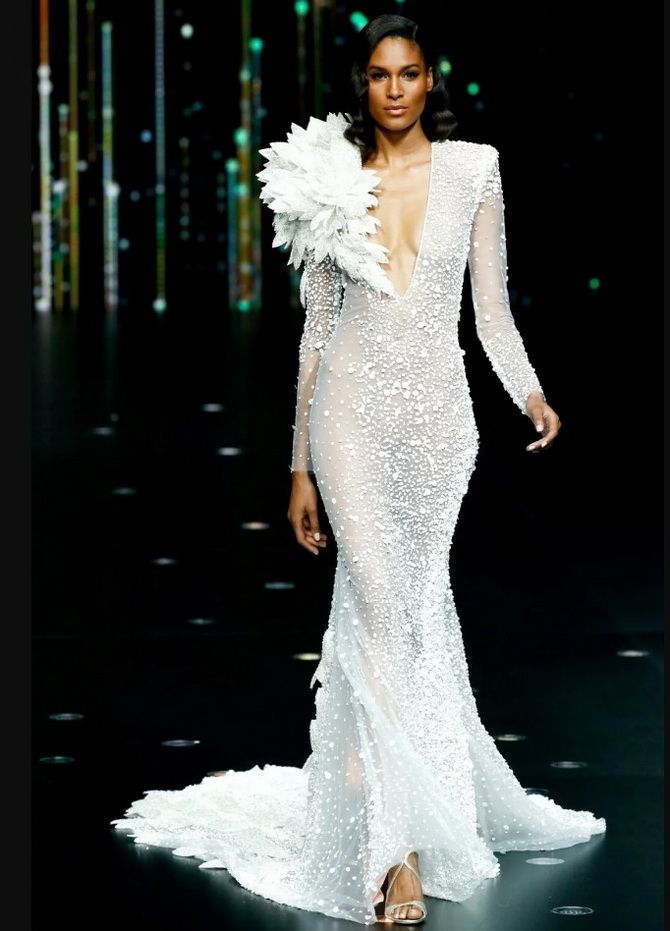 Asymmetrical cutouts
The spring 2023 collections brought a variety of dress options with asymmetrical cutouts. Which option the bride chooses depends only on her taste and preferences.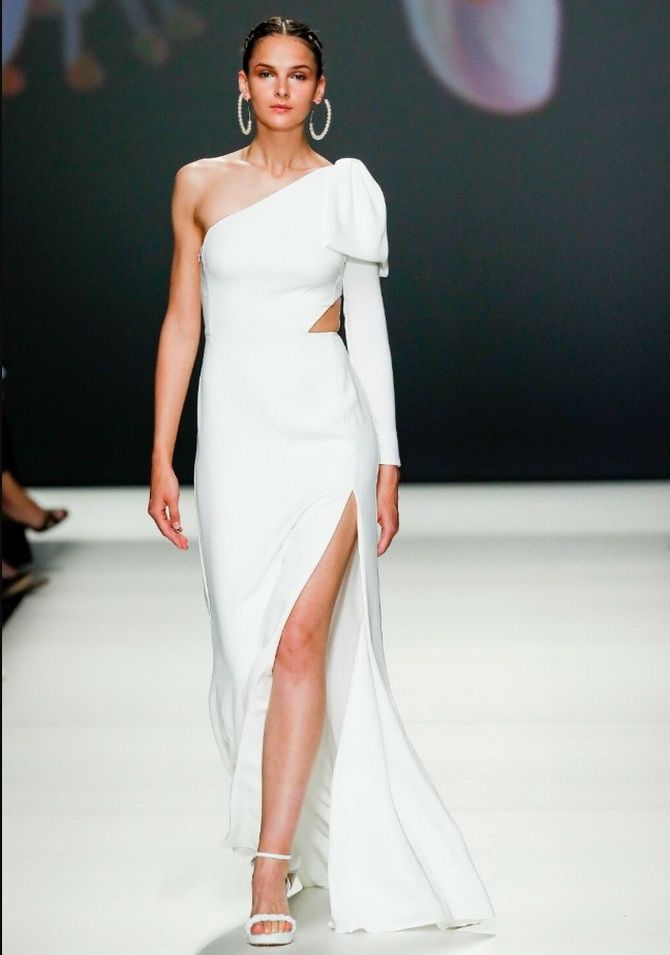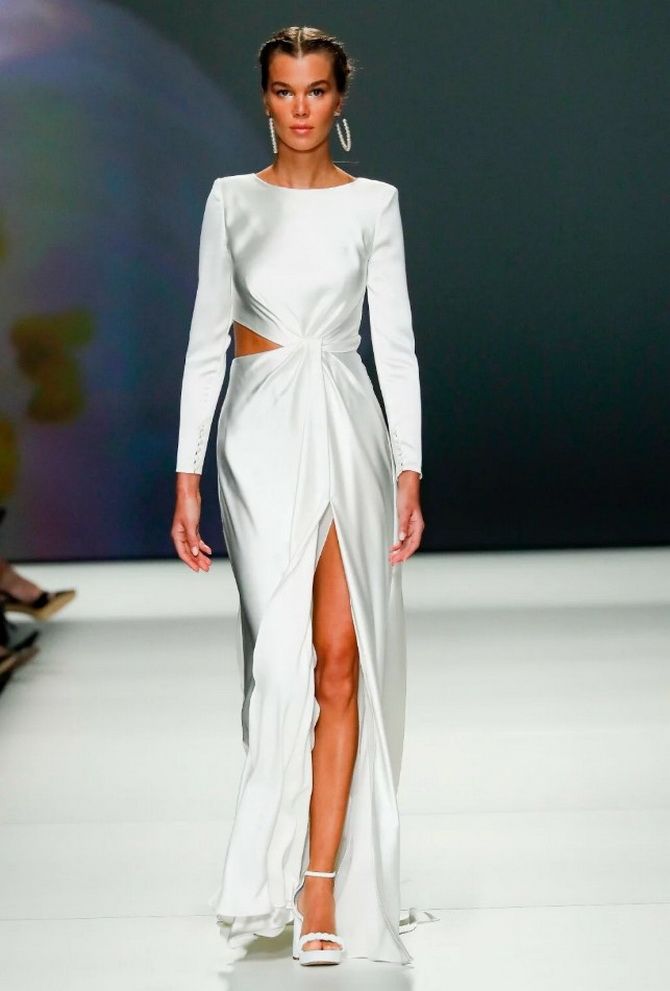 Mini wedding dresses
This trend will appeal to those brides who need comfortable movement on their wedding day. Short wedding dresses are becoming more and more popular at holiday ceremonies. Some brides choose them as their only wedding attire, while others at some point change into mini dresses that look fantastic.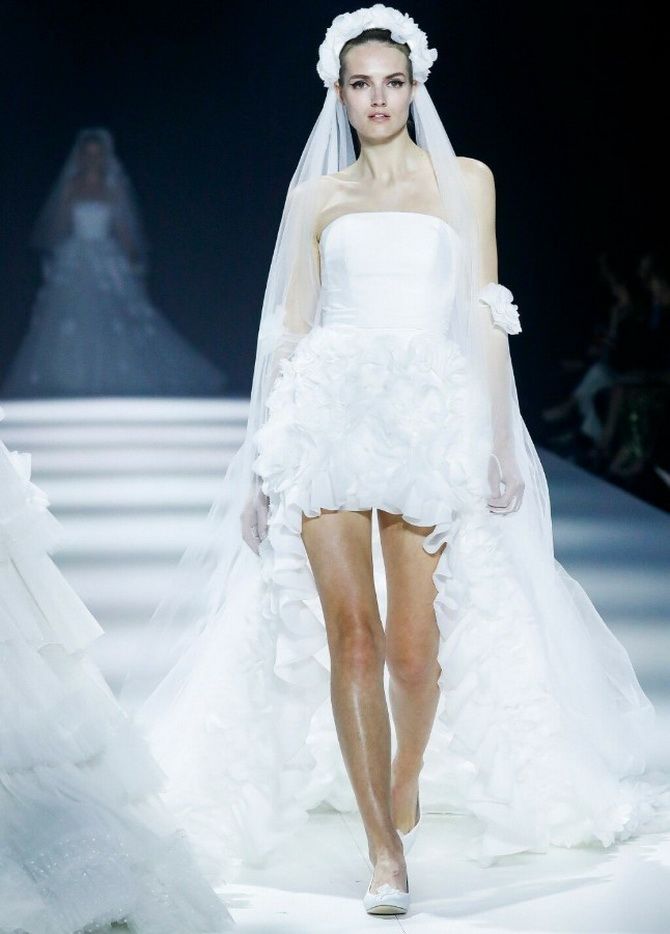 Ball dresses
Luxurious ball gowns will always have their admirers. Even though mini bridal gowns are growing in popularity, a large number of brides still want a glamorous ball gown for their big day. And such models of dresses will also be in trend in 2023.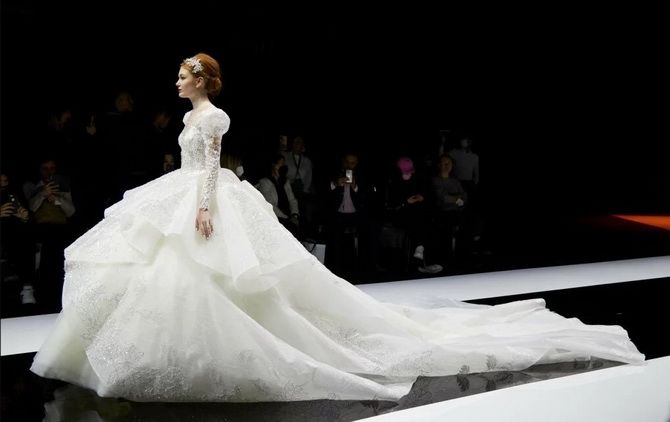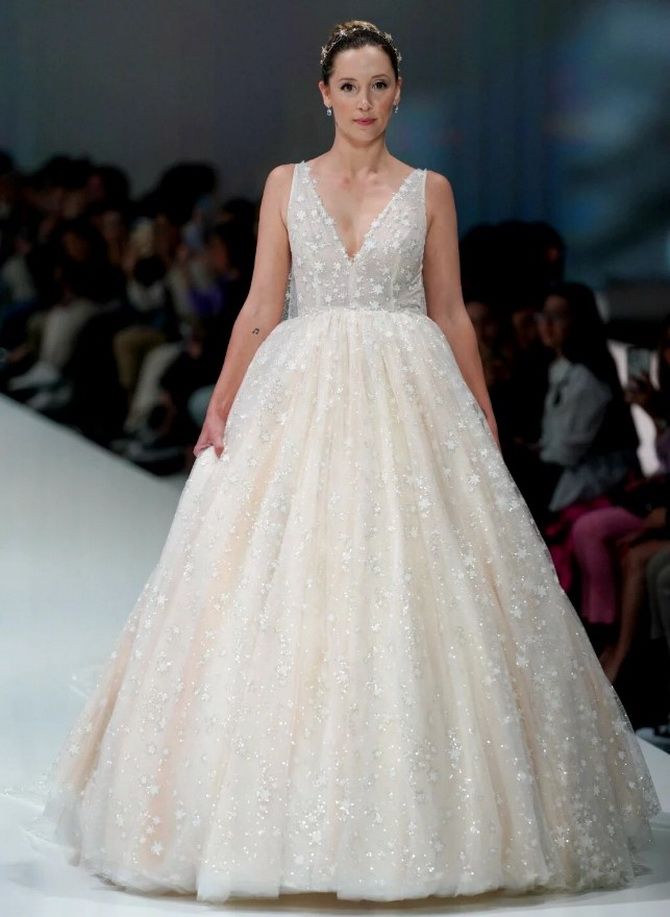 Open shoulders
Off the shoulder wedding dresses carry something fabulous and have been popular for a long time. This will not change in 2023, when they will be one of the main trends. Dresses with long sleeves and dropped shoulders will also be popular, which will be the choice of brides who want to add an even greater dose of drama and uniqueness to their appearance.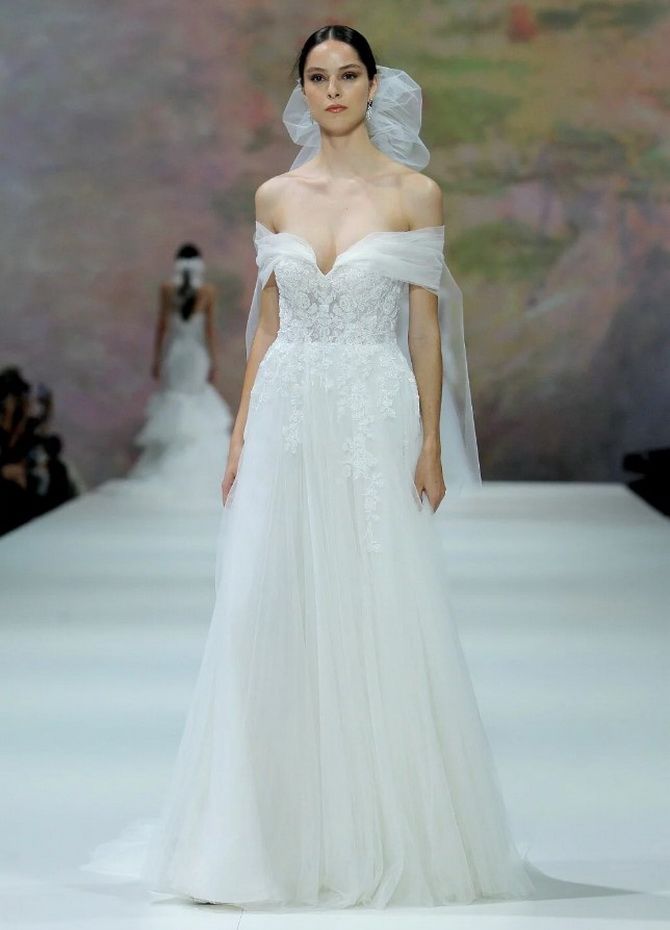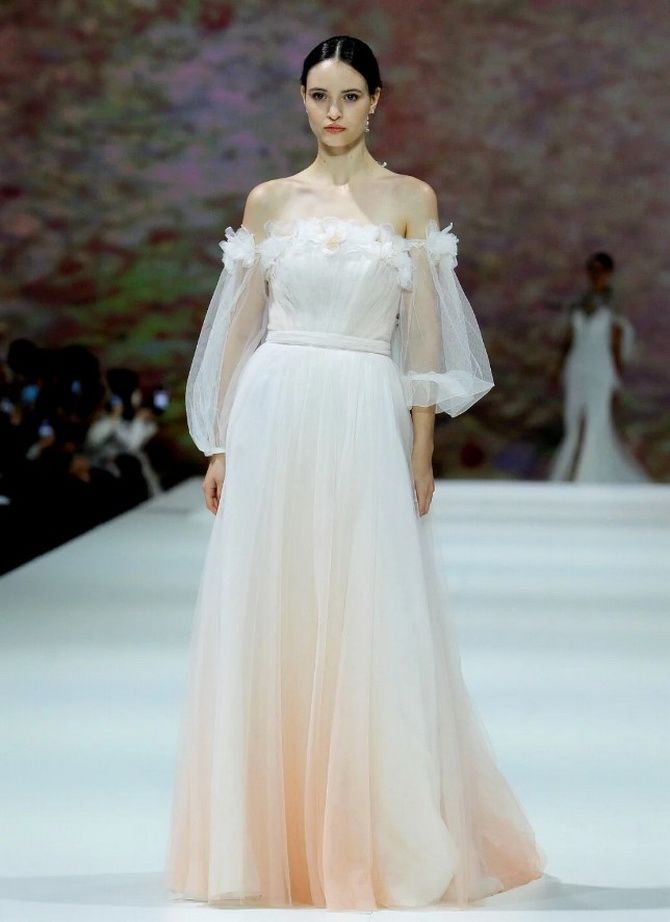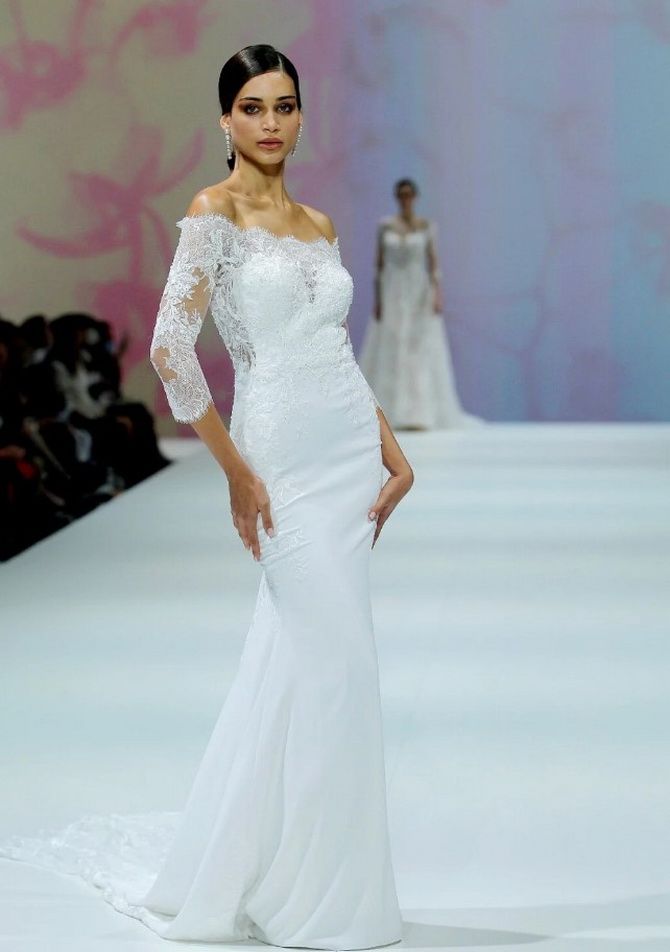 High slit wedding dresses
In 2023, the legs can also be shown in a wedding dress, and the higher the cut, the more beautiful. A high slit on the leg is not only a spectacular image for passing in front of guests. What's nice about the trend is the visibility of wedding shoes, which are quickly lost in long wedding dresses. So it is worth taking the opportunity to match the dress with really beautiful shoes.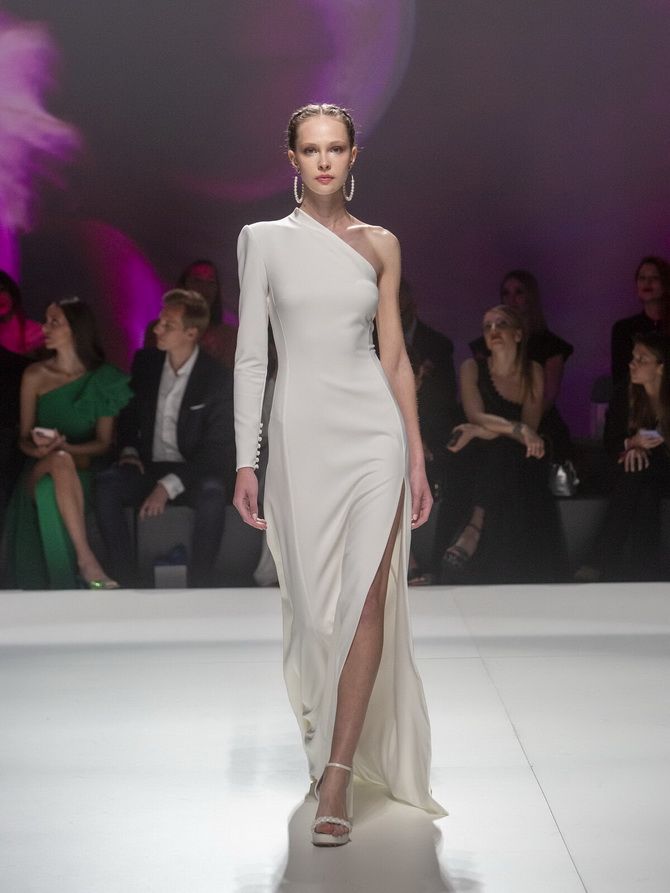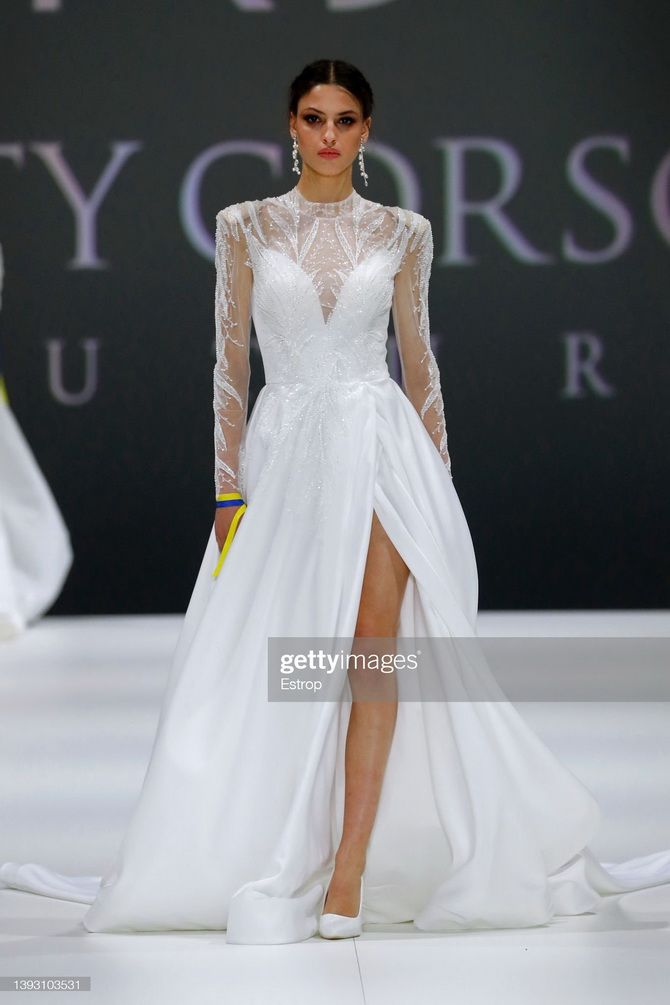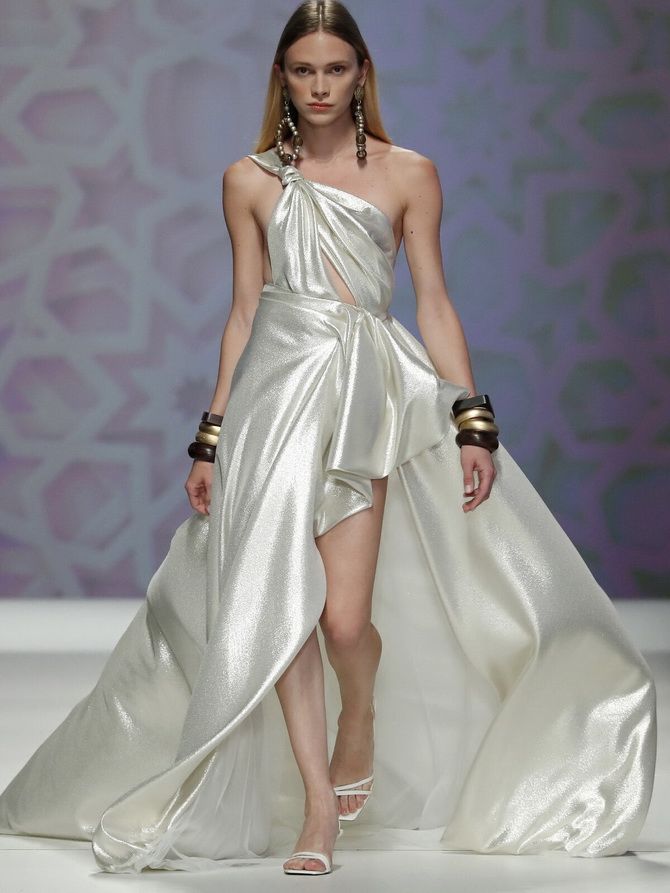 Similar articles / You may like this