New Year's Eve is the most anticipated night of the year, as it's all about socializing, having fun, and dressing up nicely. On this night, everyone is trying to be on top, look chic, and men are no exception. The representatives of the stronger sex also want to be stylish and feel perfect. Read on Joy-pup for tips for men on how to create a festive look to celebrate the New Year with dignity.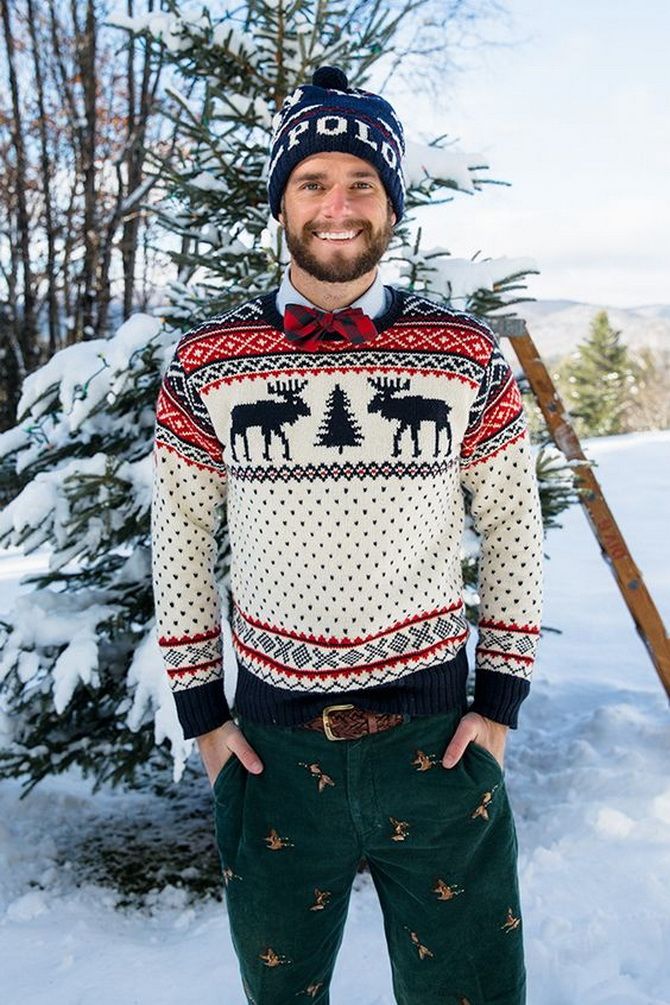 What color to wear for New Year 2024
If you create an image that the symbol of 2024 likes, he will be your ally for the rest of the year. This affectionate animal prefers calm neutral shades, large expressive prints, classic styles. Avoid excessive extravagance, pretentiousness and excessive decorativeness in the outfit.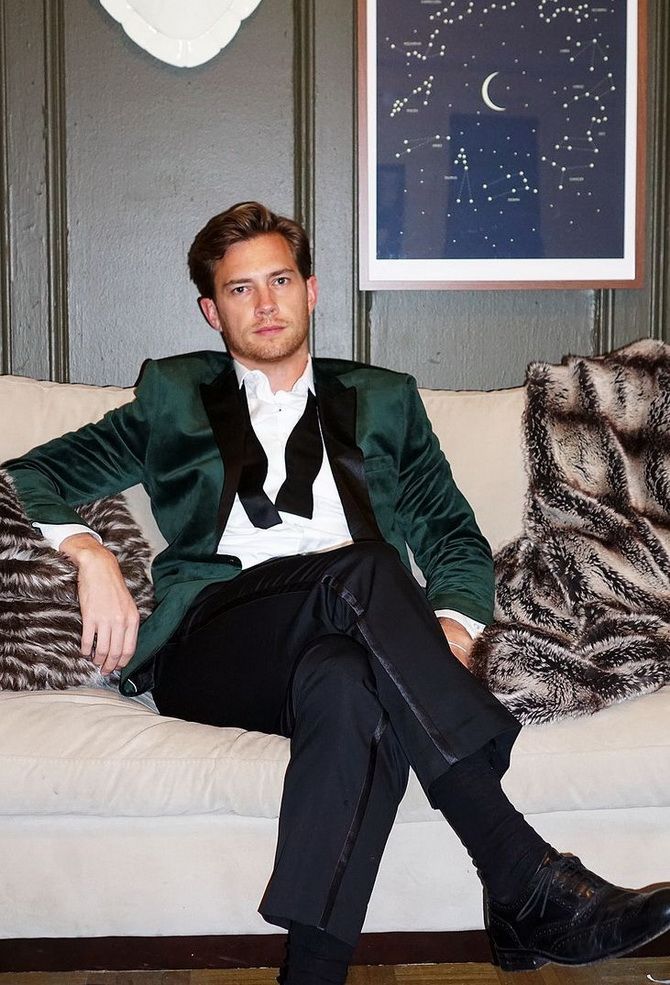 On New Year's Eve, as in 2024, choose clothes in these shades:
white;
black;
beige;
blue;
silver;
grey;
olive;
cream.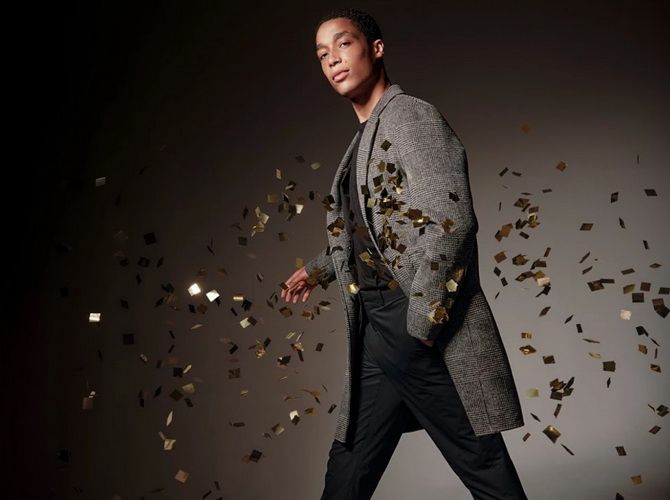 What to wear for a man for the New Year 2024: Black tie dress code
If you've been handed an invitation to a New Year's party marked "Black Tie", know that this is one of the strictest dress codes. Events of this type are usually official, solemn and require a suit such as a tuxedo or tailcoat. If you do not have these models, choose a classic-cut suit that fits you flawlessly. Pair it with black formal shoes, a white shirt and a black hand-tied bow tie. In this case, a velvet jacket in combination with black suit trousers will be appropriate.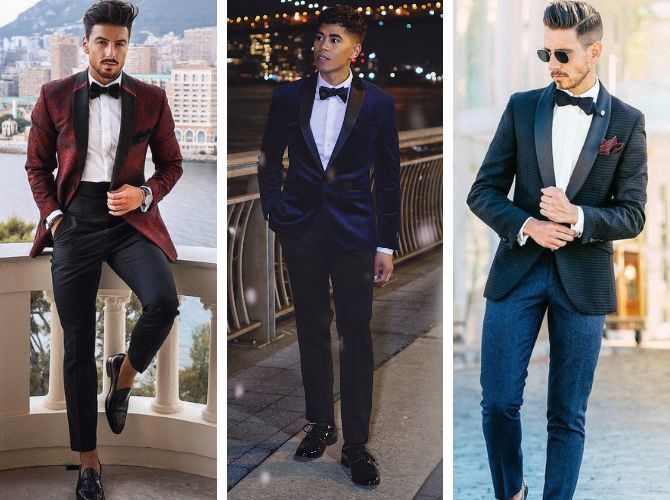 What to wear to a New Year's corporate party for a man
Typically, corporate parties are held in places where people can relax and unwind. Many groups practice themed New Year's costumes. For a comfortable classic look, choose a shirt under a chunky knit sweater with black jeans or chinos. This outfit is not so festive that you feel awkward, but stylish enough to stand out in society. If the dress code of the party is more solemn, give preference to a suit in combination with a bright shirt. As an accent, there can be a tie with a themed New Year's ornament.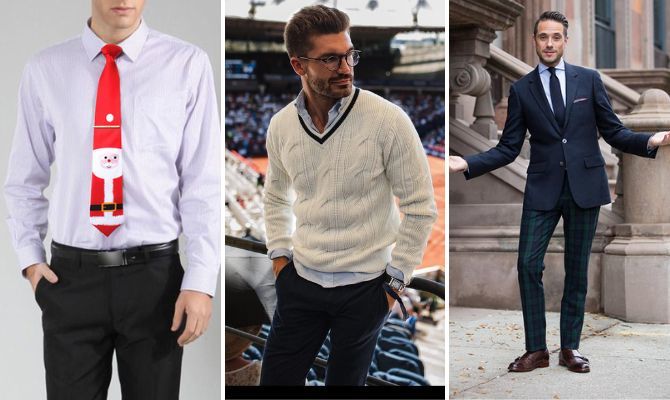 New Year in a restaurant
A New Year's Eve dinner in a restaurant calls for elegant attire. Choose formal attire that matches the atmosphere of the establishment. A fitted black suit is always the right choice, and on New Year's Eve it's a guaranteed hit. Complete the outfit with a neutral-colored shirt and a solid-colored tie.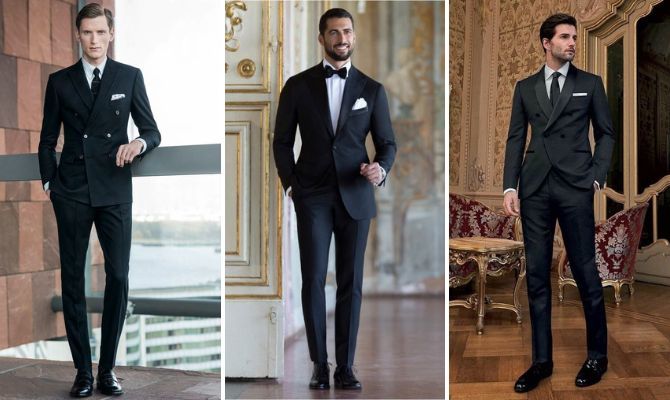 What to wear to a New Year's party at the club
Your club outfit should be comfortable, practical and absolutely stylish. There is usually a lot of movement and dancing in the club, so your clothes should allow freedom of movement. The basic thing will be jeans or chinos, and the top can be beaten as you wish. Since you won't be cold, you can opt for a thin sweater, a shirt with a cheerful New Year's print or embroidery, or a polo shirt with a jacket that can be removed after the first glass of champagne.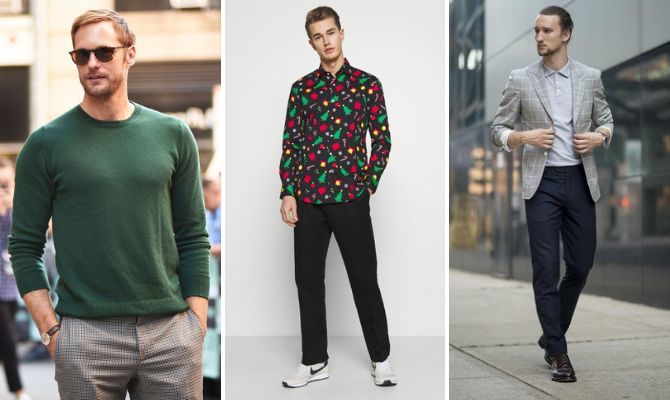 What to wear for New Year 2024 at home
This event is more relaxed than the establishment's New Year's Eve party, so there is no need for you to dress up formally for dinner. For a house party, aim for a look that bridges the narrow gap between casual and smart casual. A T-shirt under a jacket with jeans or a plaid shirt with trousers is one option. You can wear this outfit with white sneakers or oxfords, depending on how stylish you want to look. A house party is the time to dress up in fun themed outfits such as a sweater with reindeer or Santa Claus.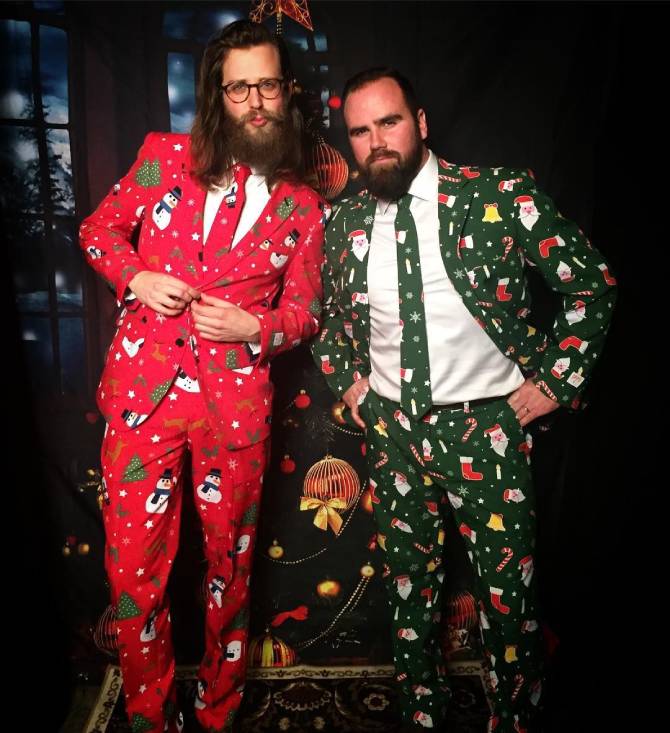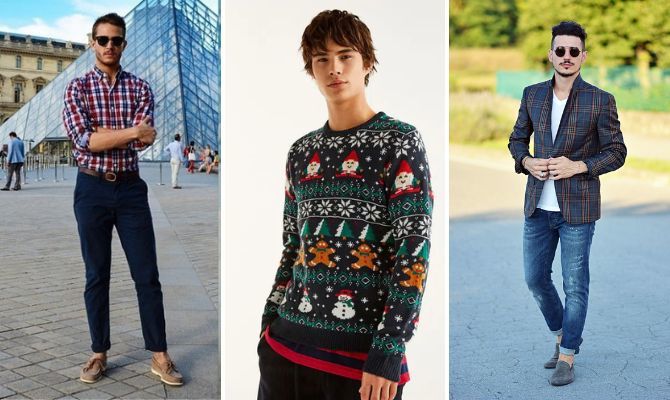 If you are invited to celebrate the New Year at a party or in a cottage outside the city, try to look simple but stylish. Pay attention to the images with a cashmere sweater, cardigan, knitted jumper, jacket in combination with a turtleneck.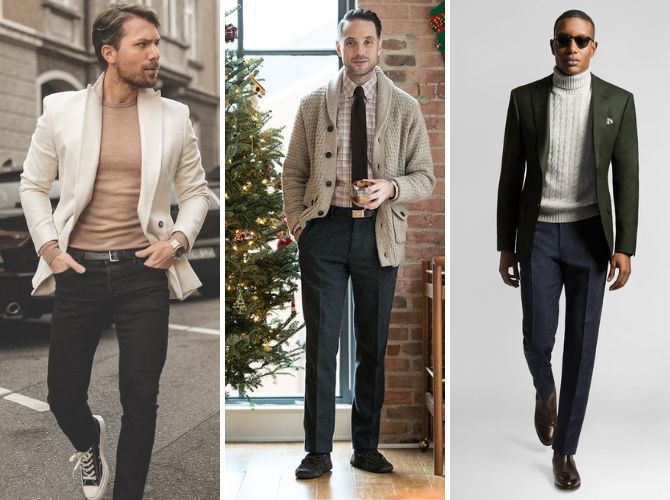 See also: how to celebrate the New Year for women.
Similar articles / You may like this