With the onset of cold weather, thick and warm clothes – hoodies, sweatshirts, sweaters – begin to dominate men's street looks. Hoodies are especially popular due to their comfort, functionality and the presence of a hood, which is important in cold weather. This is a versatile piece of clothing that looks harmonious in many styles. We at Joy-pup will suggest fashionable ideas for pairing with men's hoodies that are worth trying.
With chinos
A men's hoodie paired with comfortable chinos is a great everyday look. You don't need to make a big effort here: choose a simple plain hoodie or one with a logo and add light straight trousers in cream, beige, light gray. To complete the look, use sneakers and trainers. Don't forget about bright accessories such as a cap, bag or sunglasses.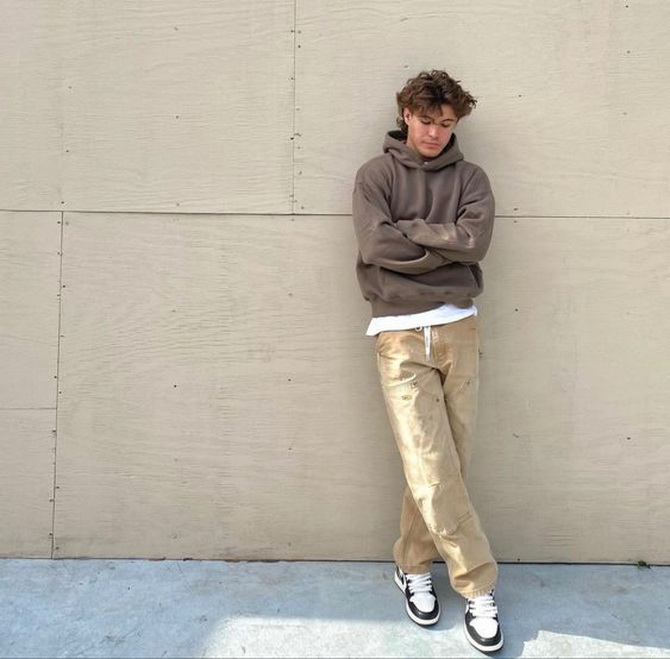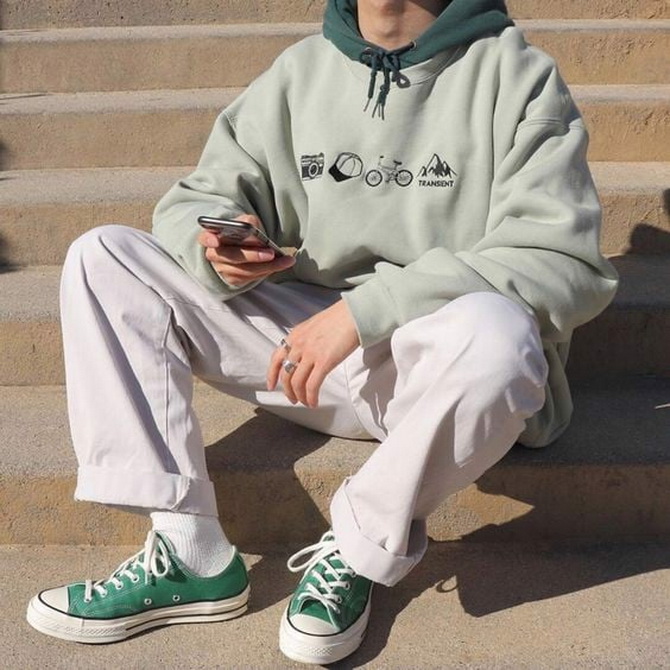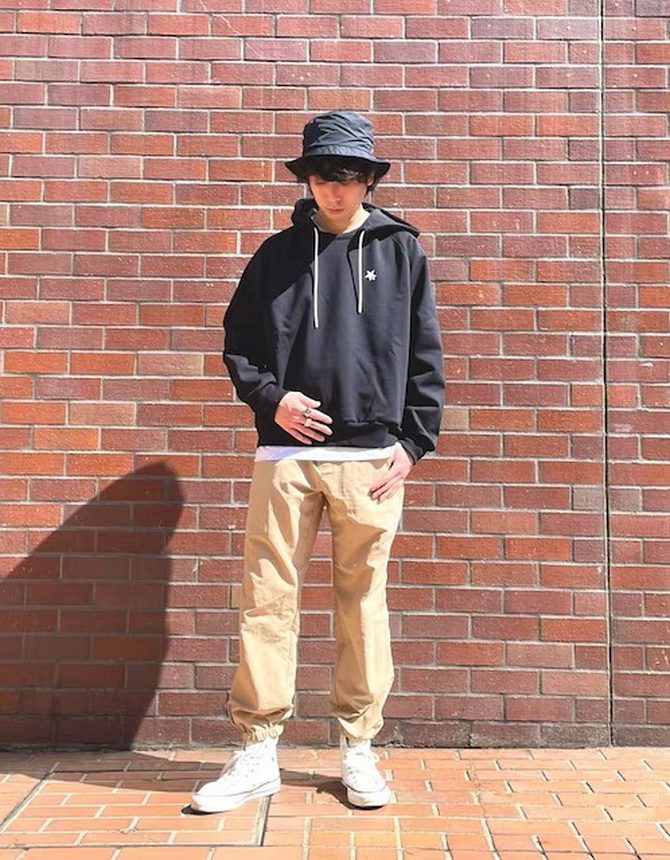 With skinny jeans
A fitted bottom and a loose top are the perfect combination for any look. An oversized men's hoodie paired with skinny jeans creates a balanced silhouette. Choose interesting combinations of colors, details and accessories to add originality to your look. Pay attention to shoes – high-tops or boots can complement the stylish look.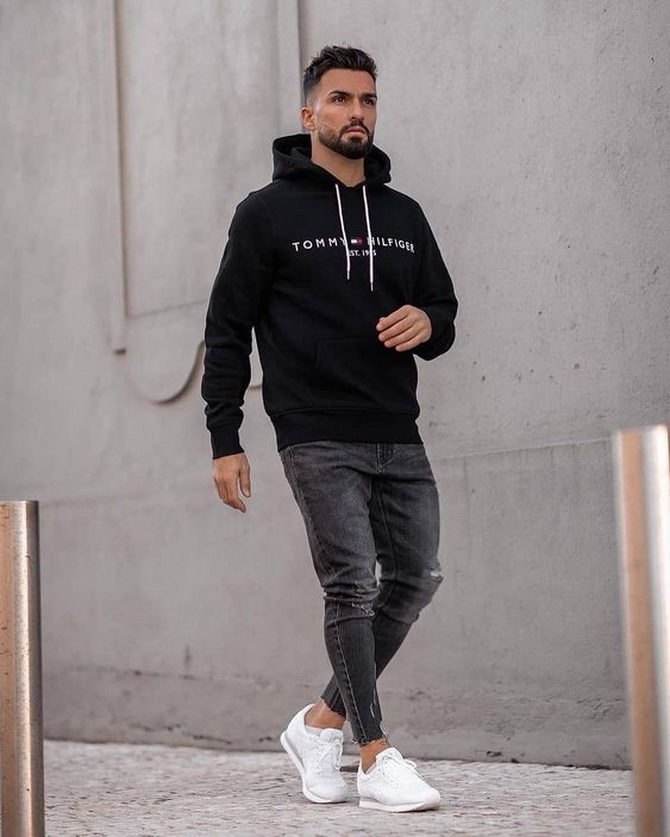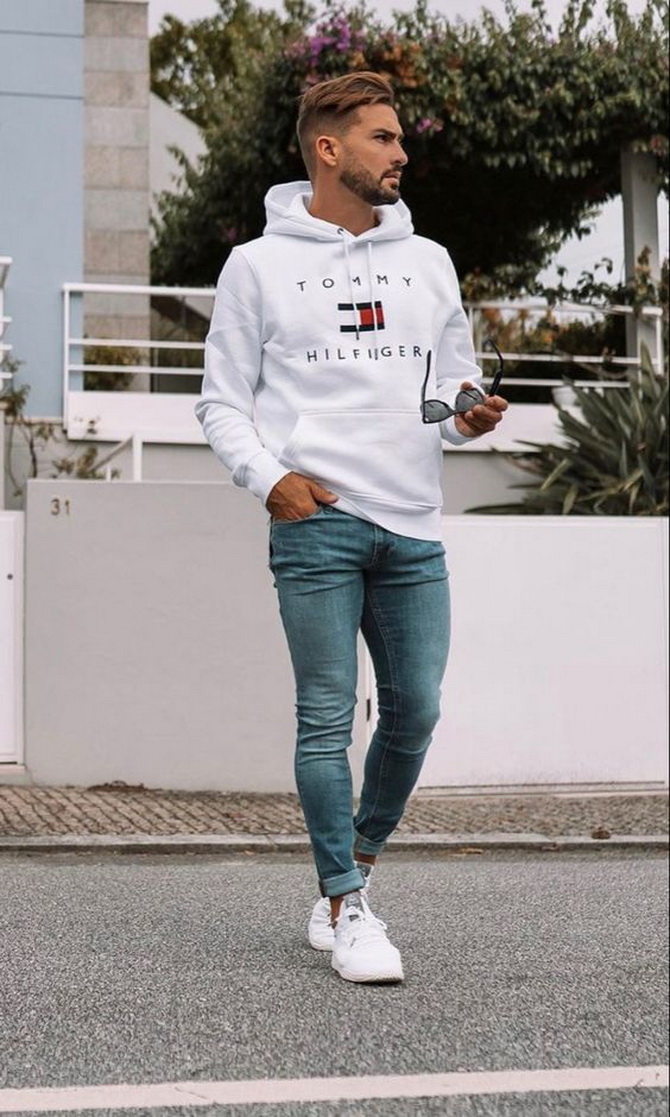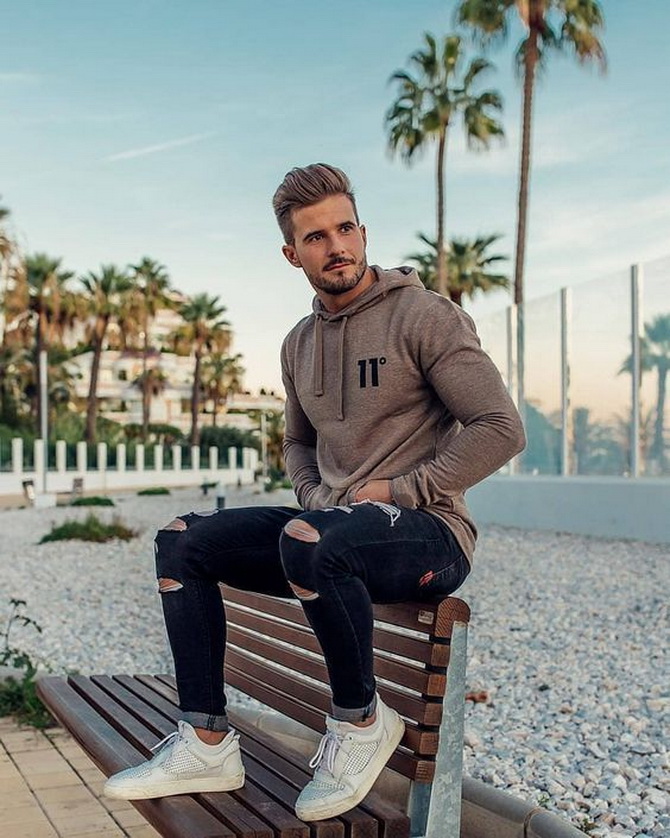 With a coat
A men's coat thrown over a hoodie is the perfect option to highlight the elegance of your outfit. This look will give guys a stylish and attractive look in the cold season. This great combination will not only keep you warm, but is also suitable for beautiful photo shoots.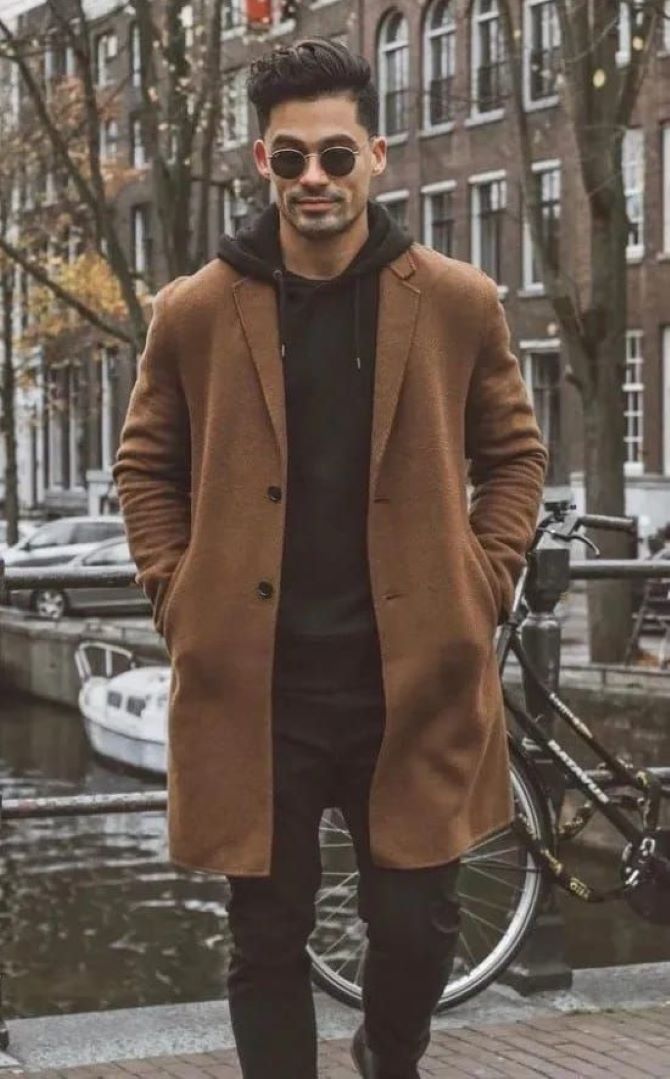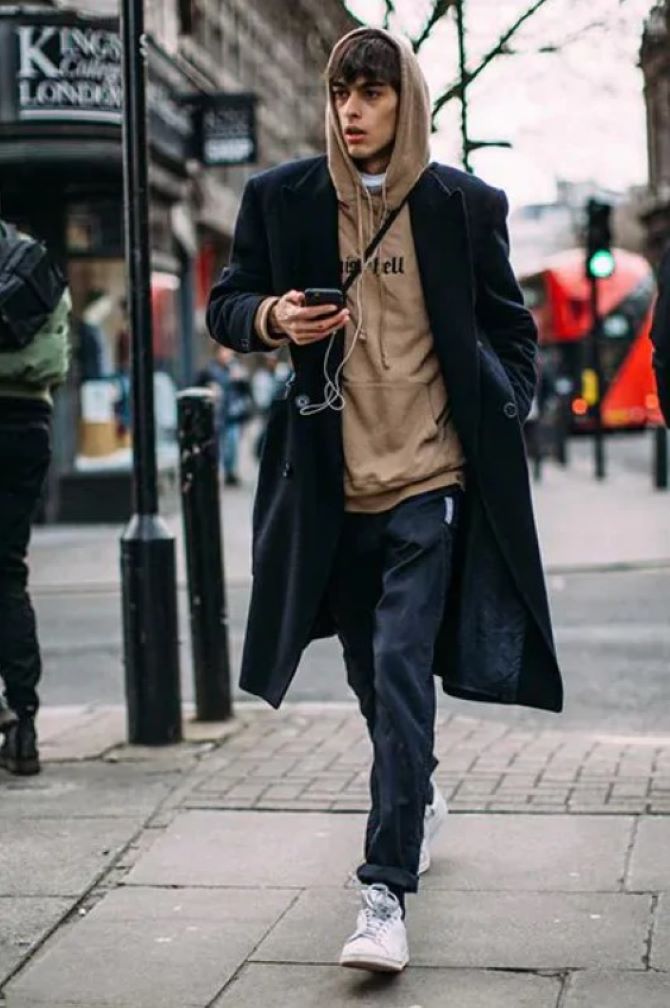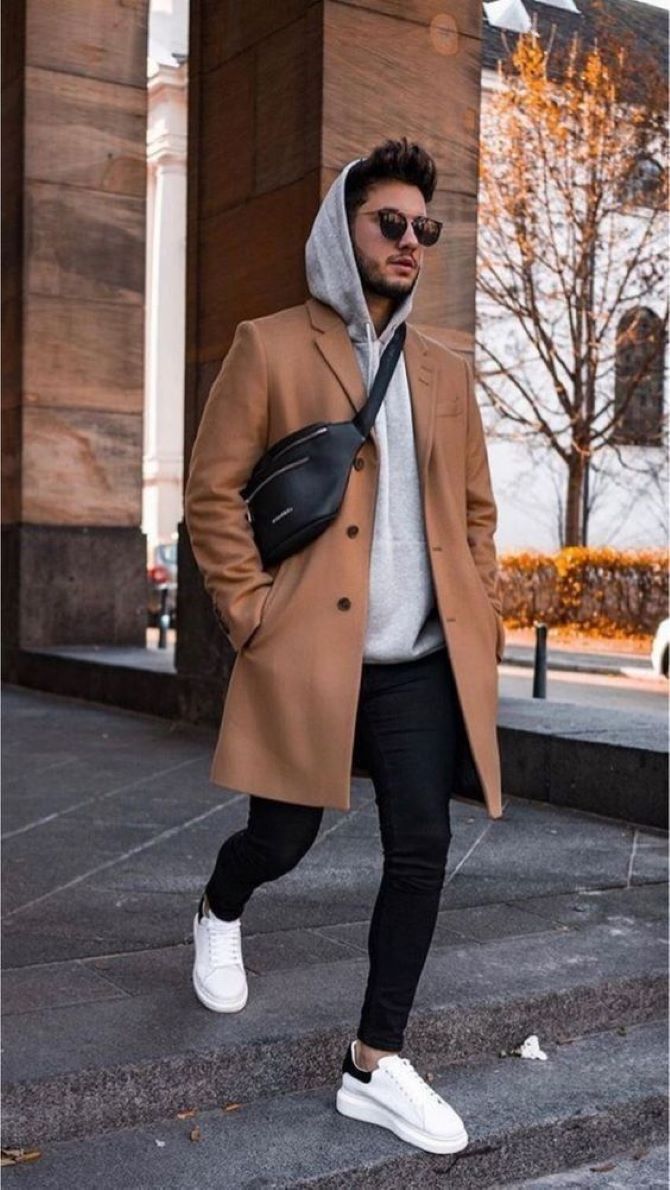 With a bomber jacket
A hoodie can be used to create cozy layered looks. An oversized hoodie paired with a bomber jacket is a fairly popular combination in cold weather, creating a balanced look. Choose contrasting colors or combine shades in one palette for a harmonious look. Pay attention to the textures and details of both garments.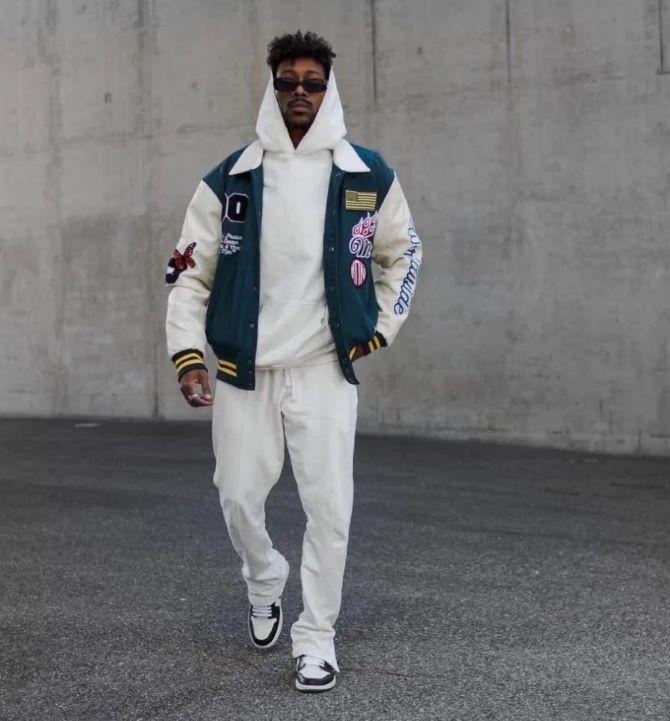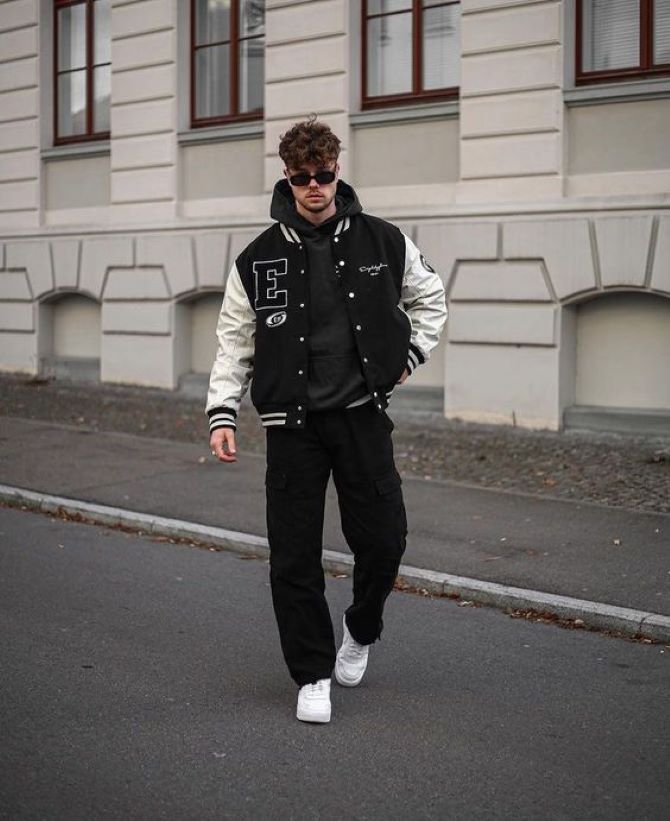 With a denim jacket
Just like bomber jackets, denim jackets also pair perfectly with men's hoodies. Sweatpants, chinos or jeans will complement your casual look. Choose a hoodie with an interesting print or logo to add an accent. Wear the jacket open for casual charm or buttoned up for a more classic look. For footwear, choose fashionable sneakers for ease and freedom of movement.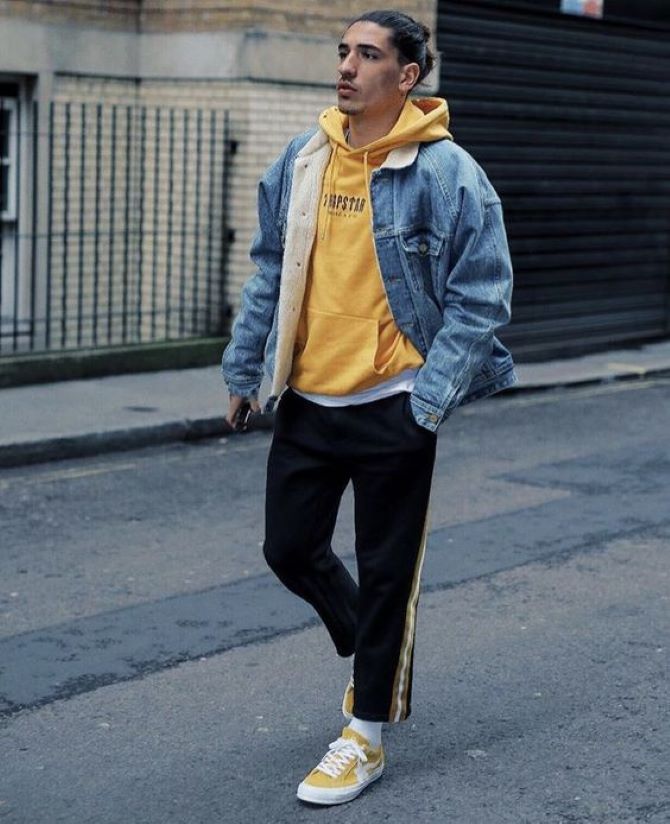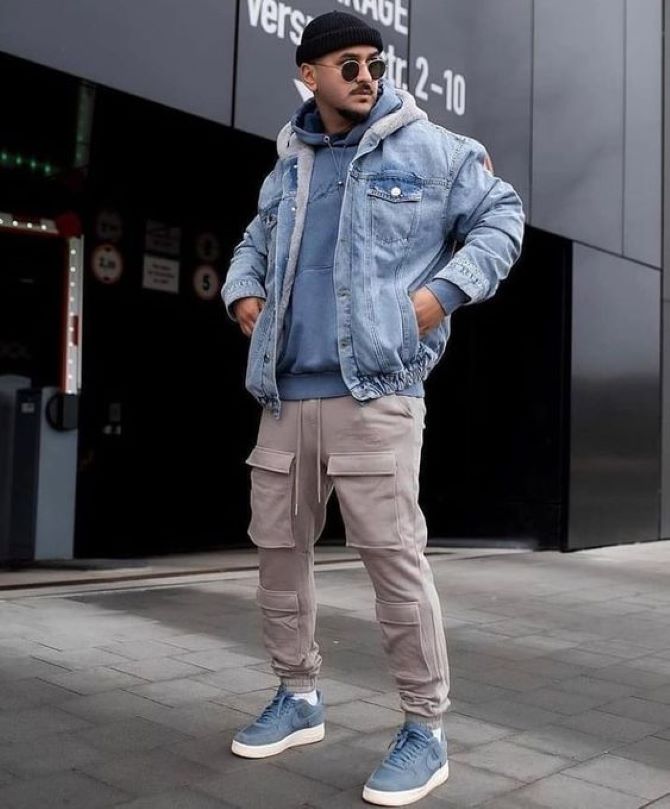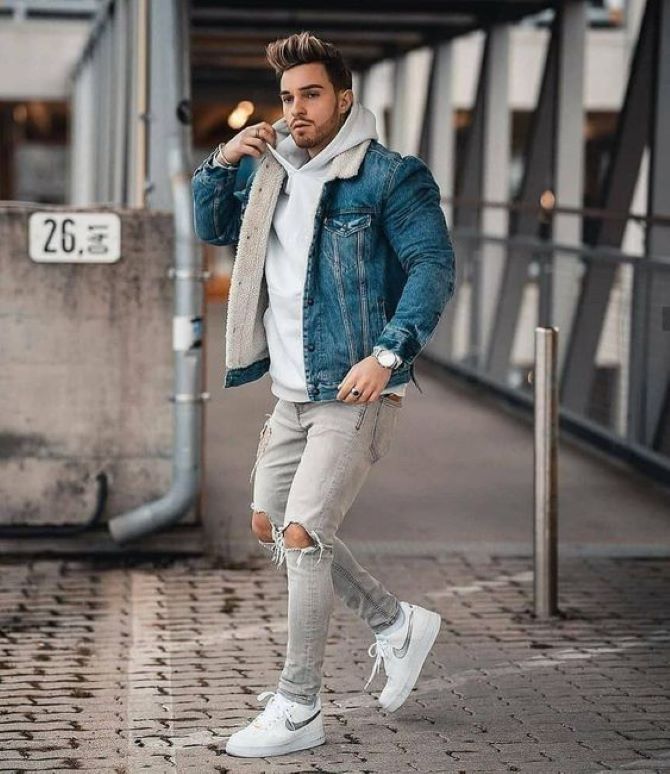 Similar articles / You may like this