Combat boots, army or rough boots in 2024-2025 find their place in the wardrobe of every second fashionista. These incredibly comfortable and stylish shoes are now combined with romantic dresses, classic blazers and trousers. Some street fashion stars manage to wear rough boots even in summer, wearing them with skirts, mini shorts, and colorful T-shirts. Read our article at Joy-pup to learn why military boots with chunky heels have become so popular and how to wear them in 2024-2025.
Rough boots and a dress – fashion trend 2024-2025
Why are girls so keen on brutal ankle boots and rocker boots? We are sure that it has nothing to do with the desire to supersede men and take away their title of the power players. It's because rough boots are comfortable, practical and very stylish. Take a look at the photos and see how harmoniously they can be combined with a leather jacket and a lace dress.
Prada high boots, with patch pockets and rough soles, have become the most fashionable shoes of 2024-2025. Like the more affordable Dr. Martens (or Martins) shoes, they are worn with a short dress and a small handbag.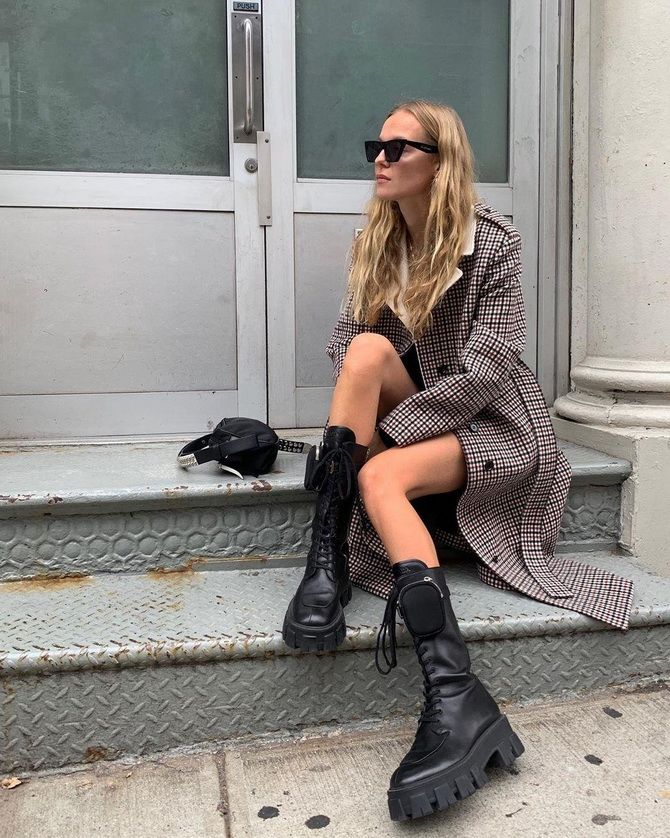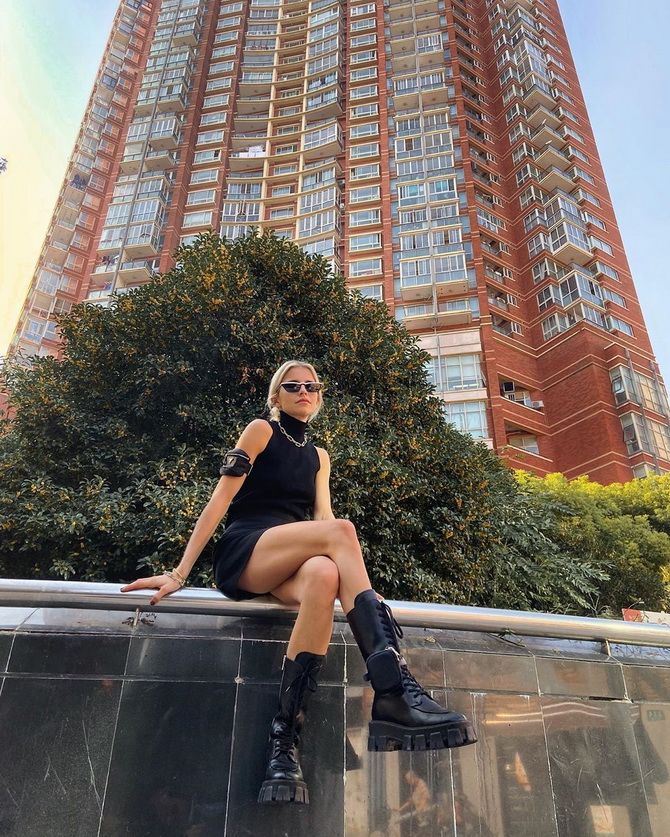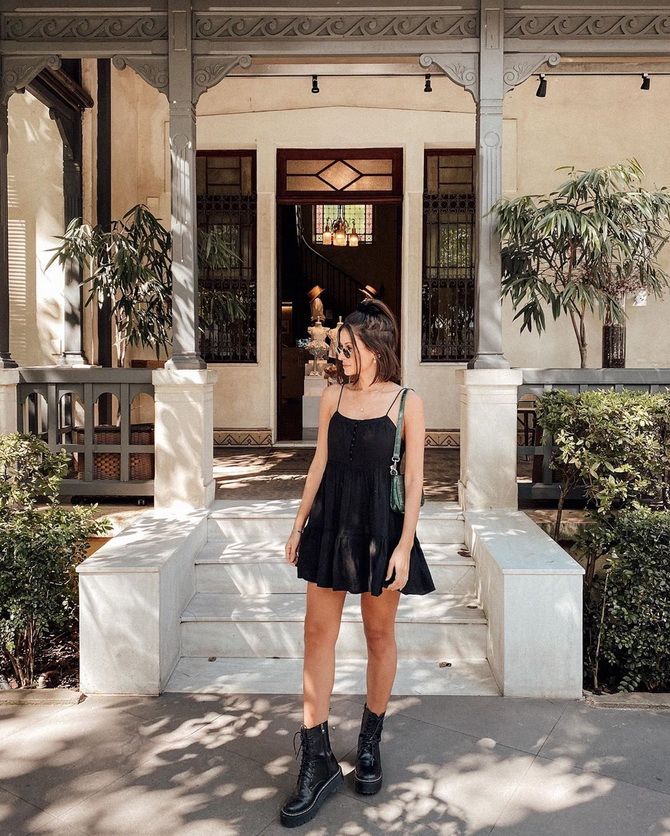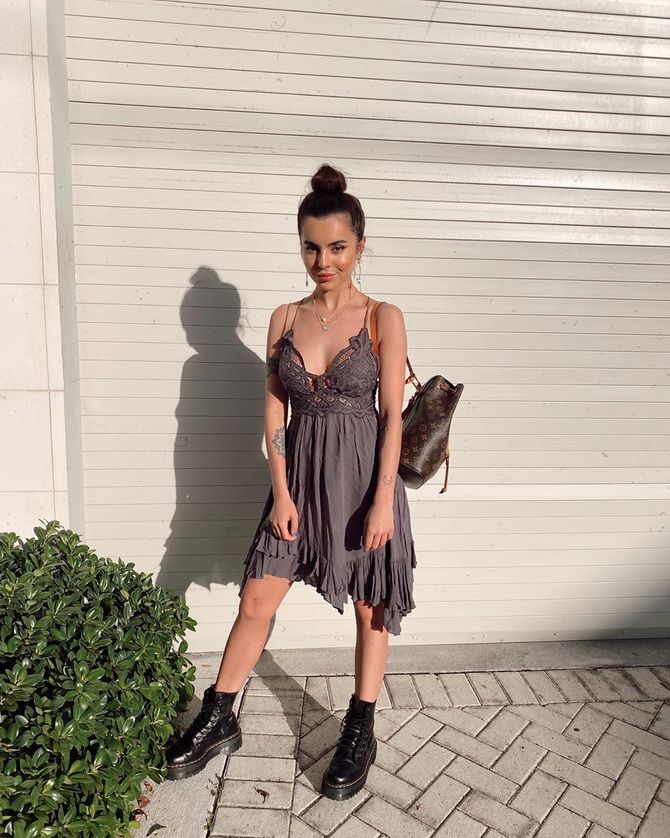 If minimalism isn't your thing, try on trendy looks with rough boots and a romantic flounced dress.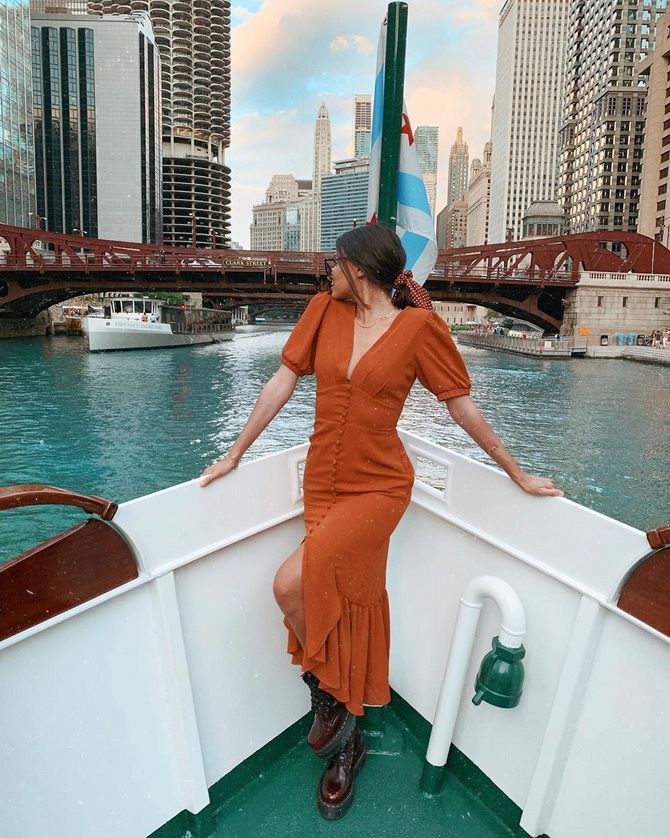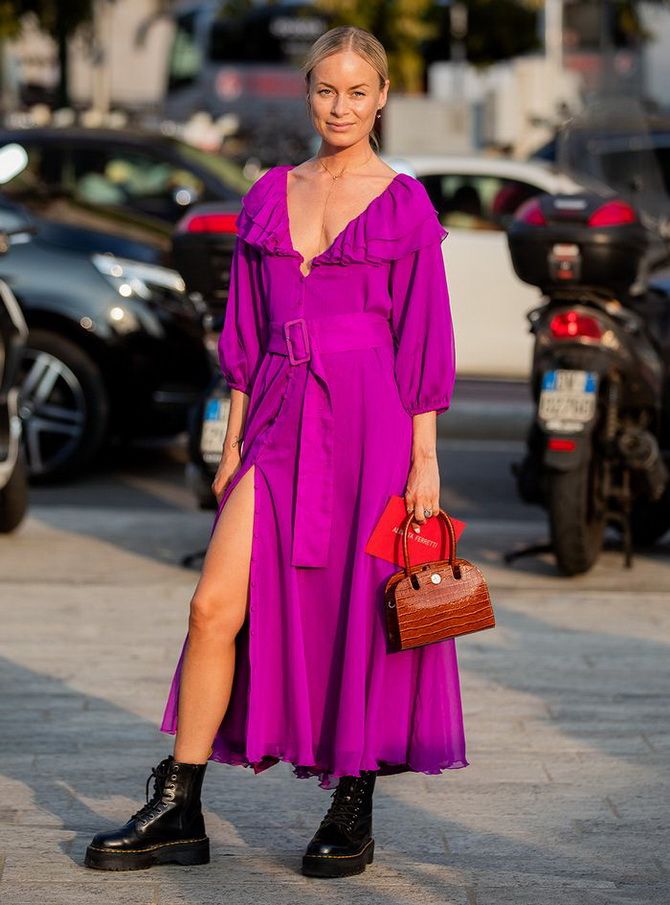 Just in case: if someone tells you that massive leather boots aren't suitable for summer, and even more so, don't go with an elegant woman's dress, show them some Instagram photos of a Swedish model Elsa Hosk.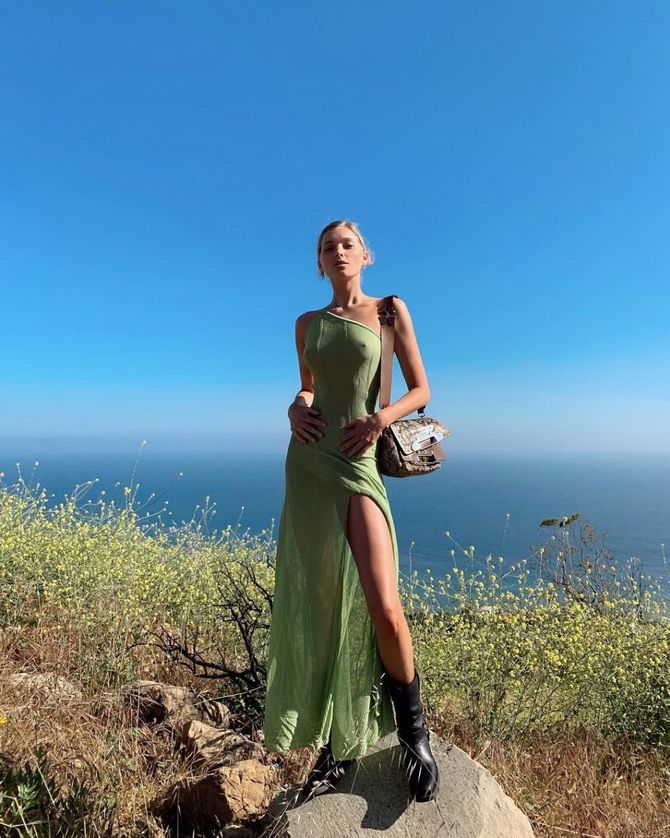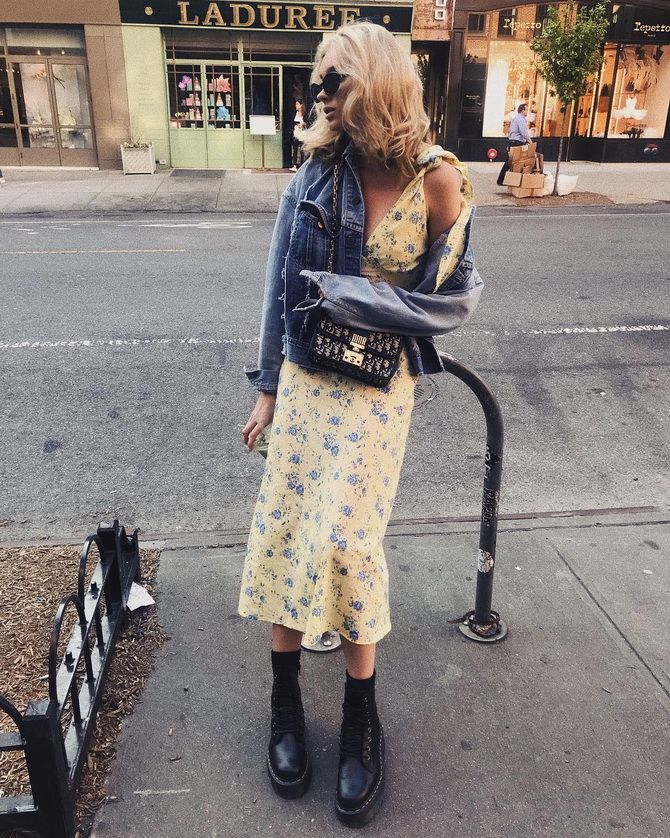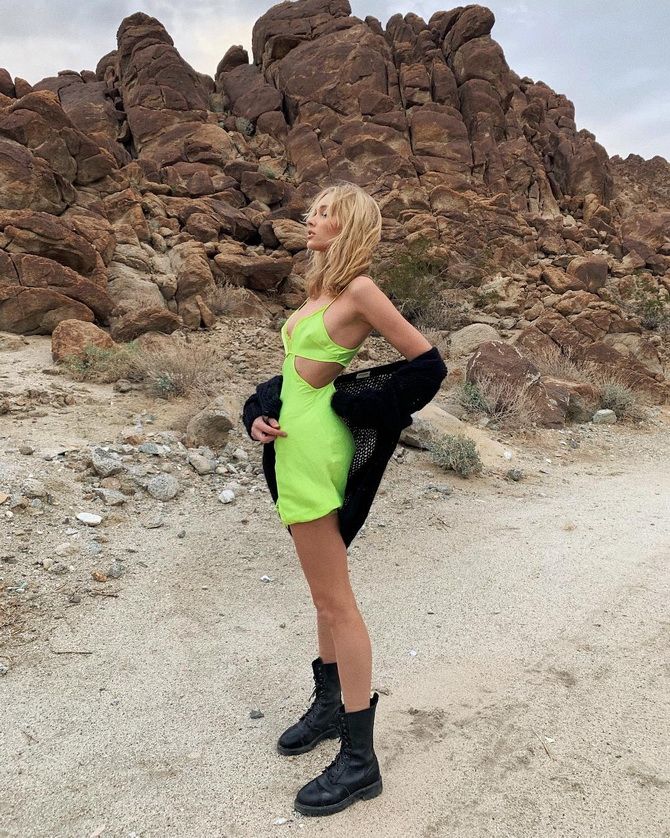 A great idea for the summer and fall of 2024-2025 is a polka dot dress and rough heeled boots.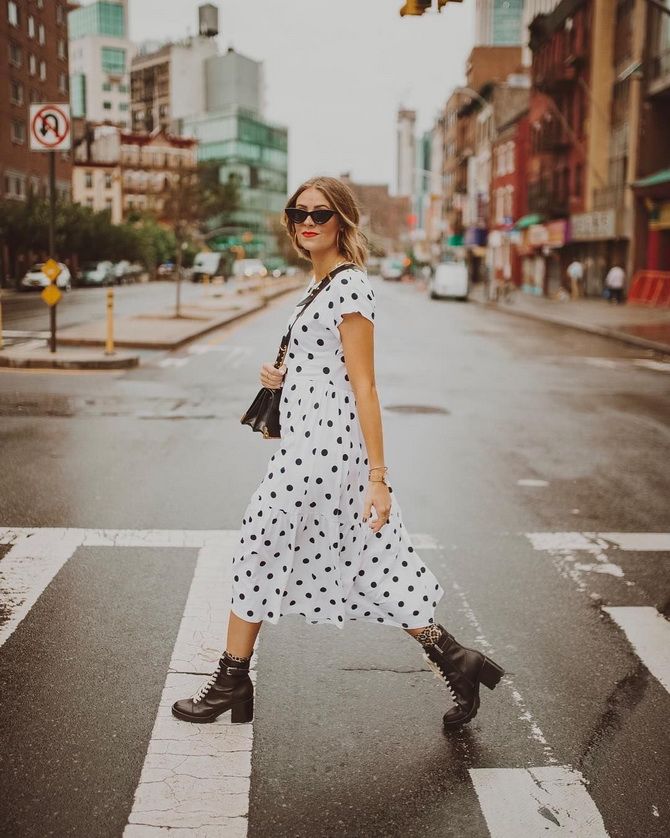 Skirts and rough boots: stylish looks 2024-2025
If you are looking for ideas on what to wear with black boots in 2024-2025, you can derive inspiration from the Street Style images of Paris Fashion Week. They include lots of options with brutal shoes and skirts.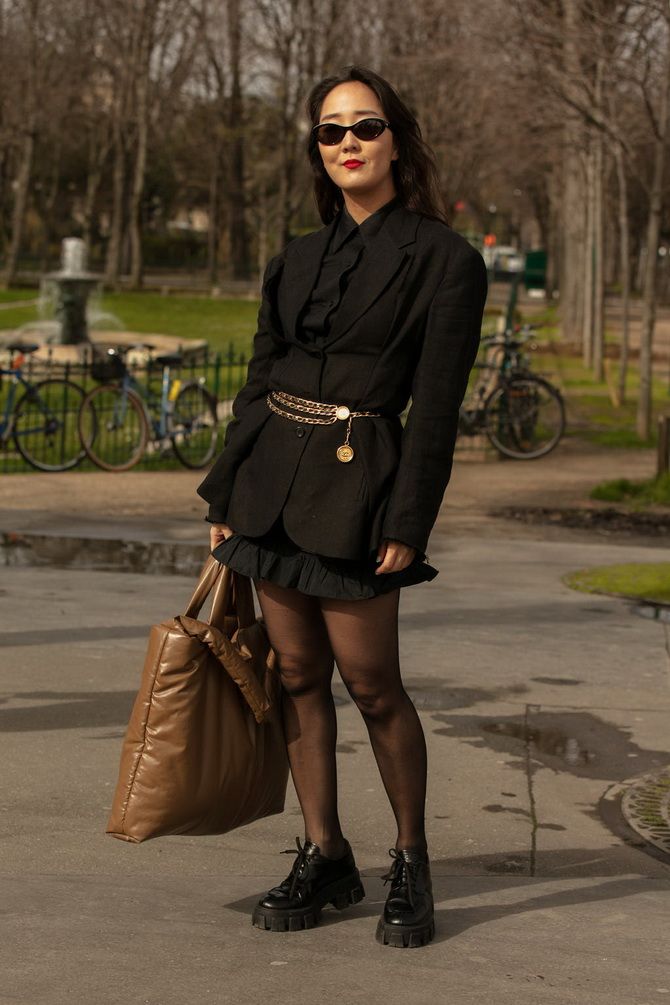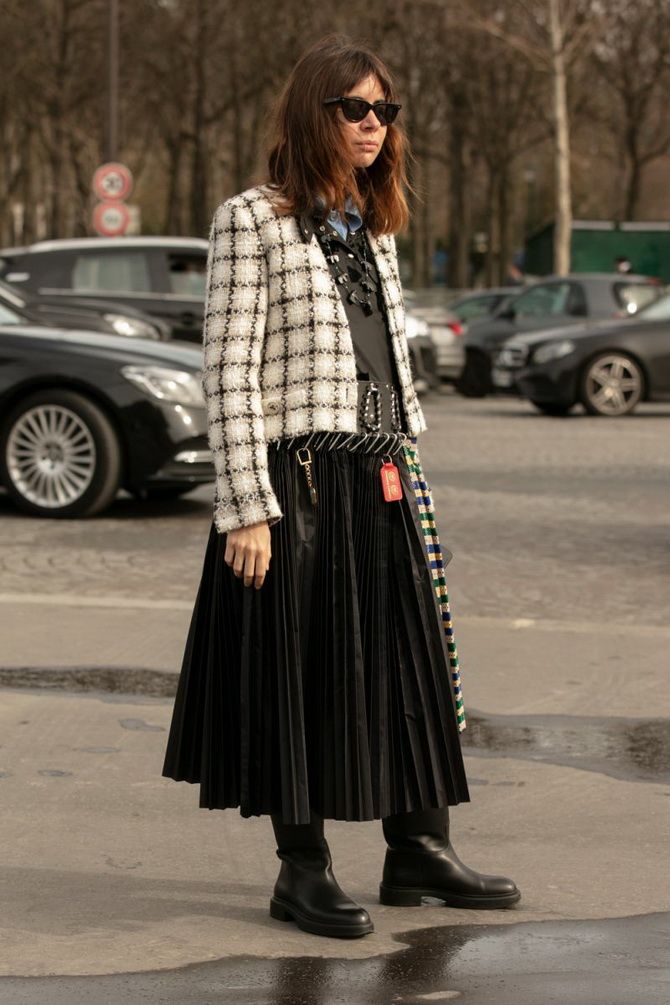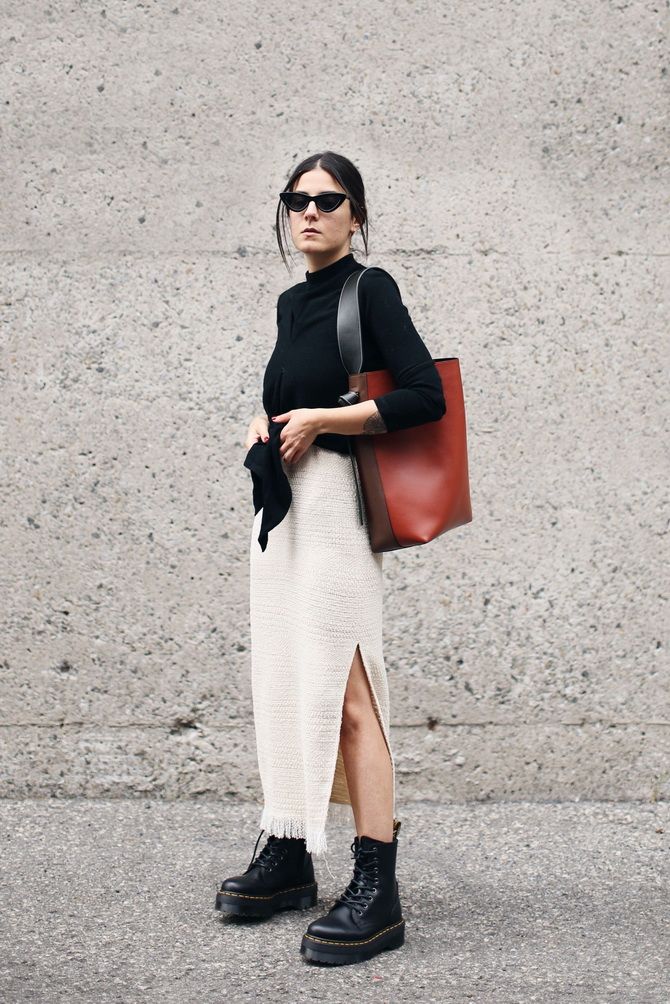 Women's military boots are suitable for any type of skirts: mini, midi, and floor-length. In 2024-2025, pleated skirts are popular, as well as straight models with a slit, which modern girls have learned to masterly combine with different shoes and outerwear.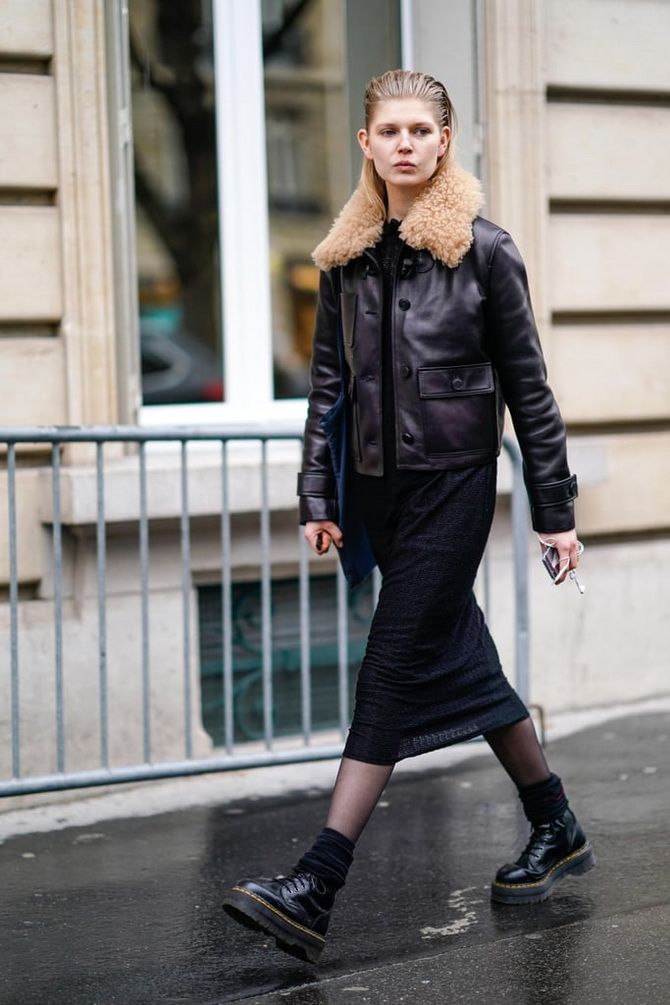 Supermodels Irina Shayk and Bella Hadid love to wear a miniskirt with rough boots. This contrast emphasizes the grace and beauty of women's legs.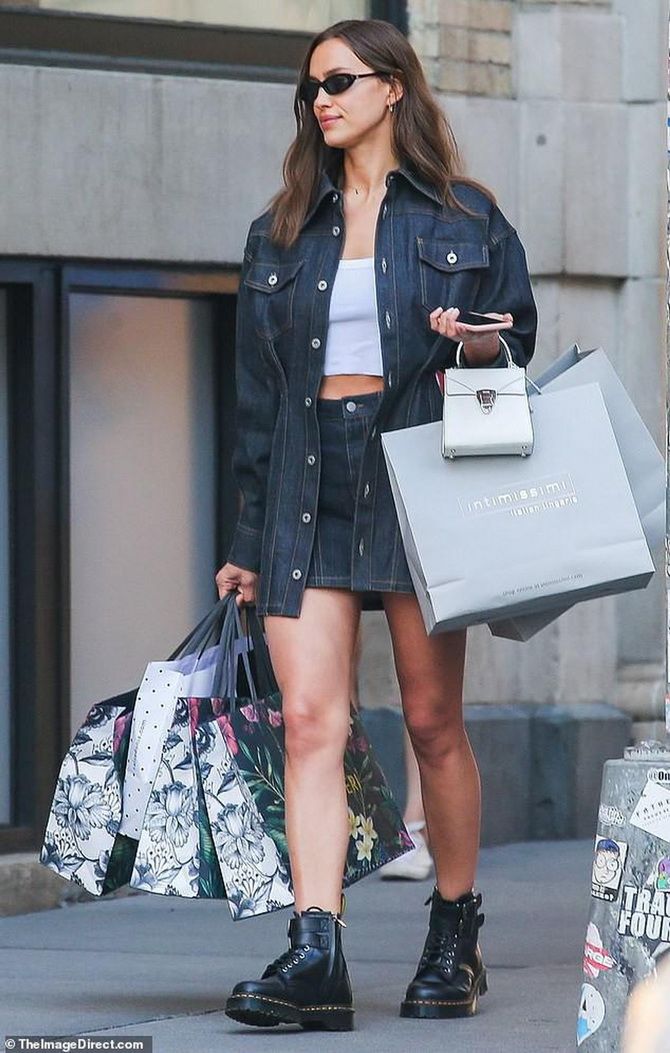 Here's a couple of ideas on how to wear rough boots with socks. Choose thin transparent socks or colored socks that are some tones lighter than your bag.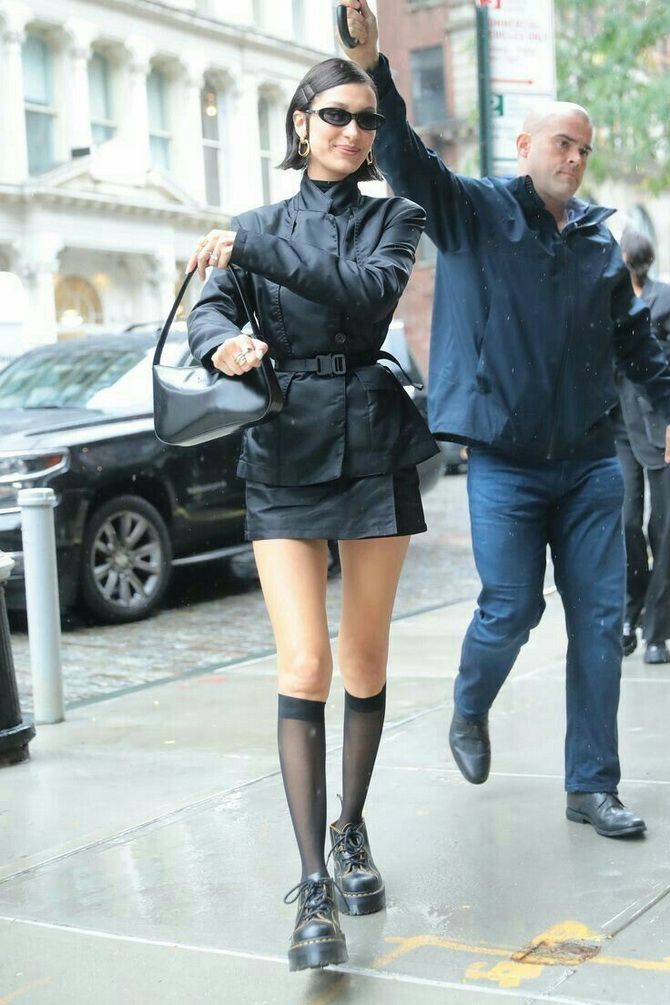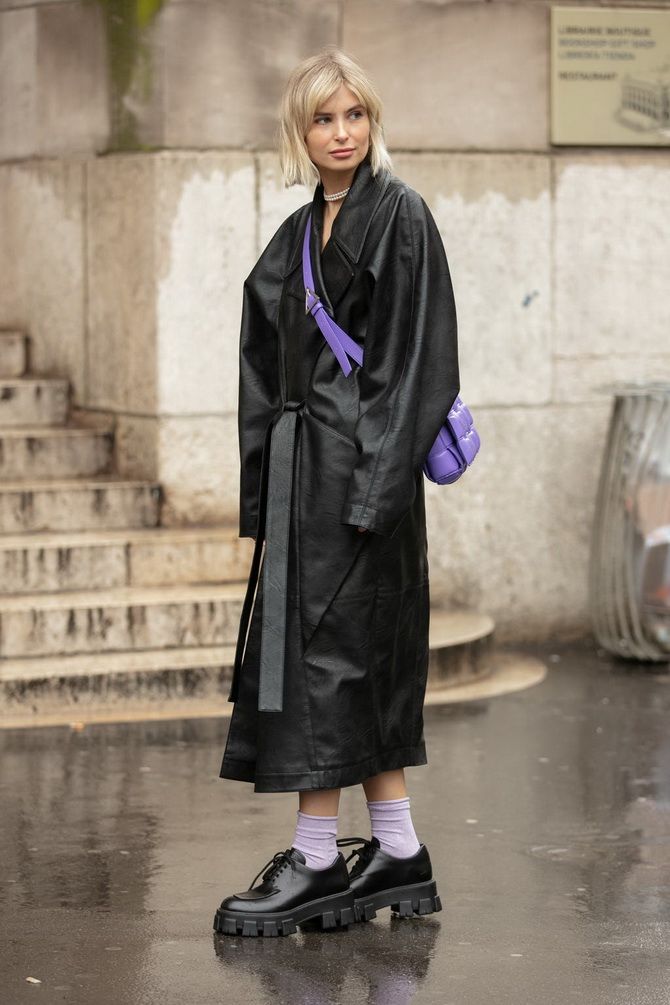 With a blazer
How to create a harmonious look with boots? Combine basic wardrobe items with trendy novelties. For example, match a blazer or a classic suit jacket with this season's popular Bermuda shorts. Or wear patterned tights with your rough boots. Laconic silhouettes, restrained colors and fashionable accessories will make your look really good.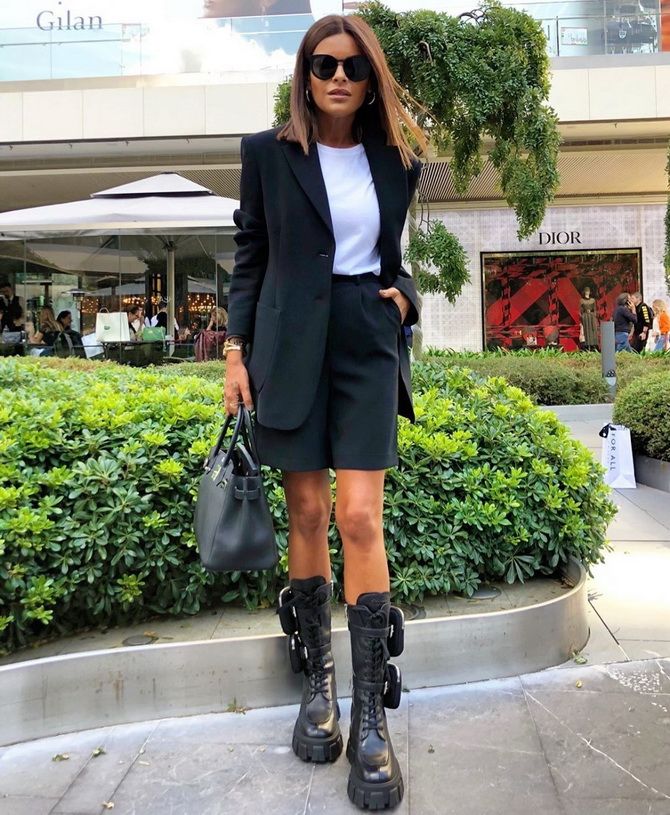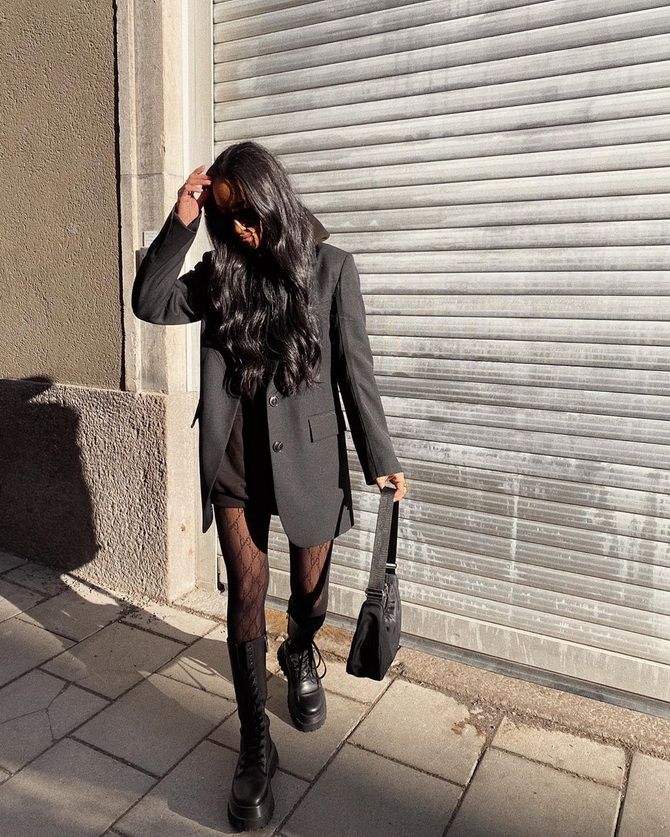 With jeans and trousers
Wide black culottes, graceful leggings, stylish plaid trousers, favorite skinny jeans – all these things look perfect with rough boots. Take a look at the photos and get fresh ideas for fashionable looks in 2024-2025.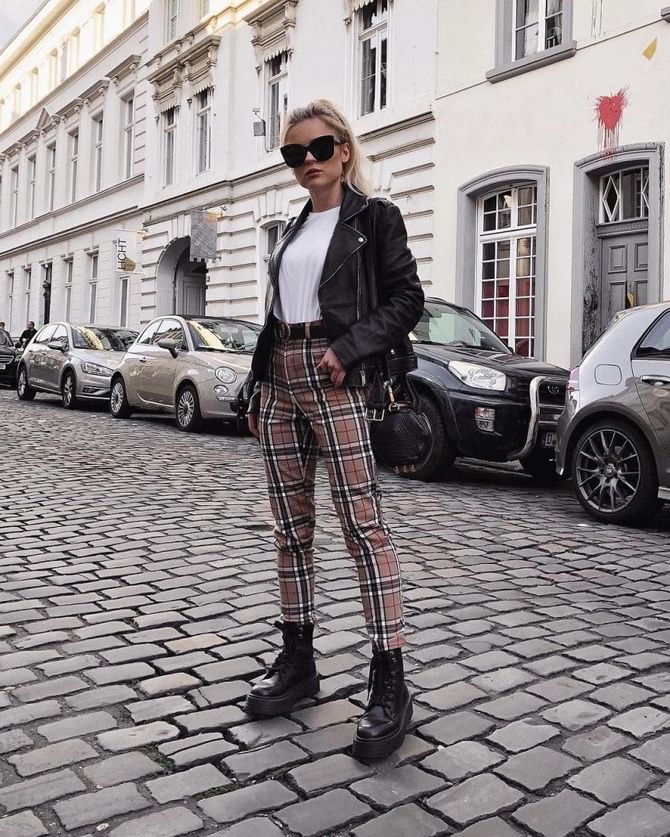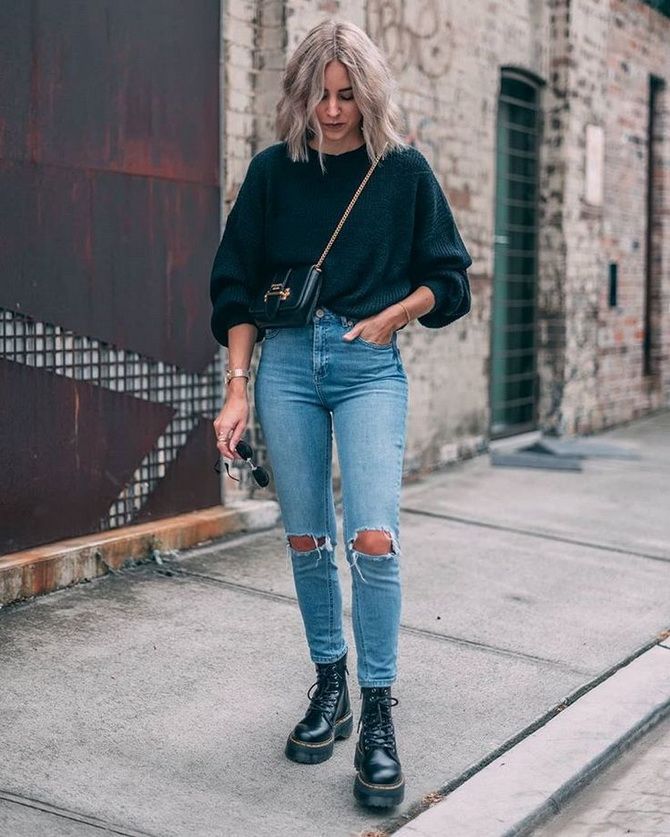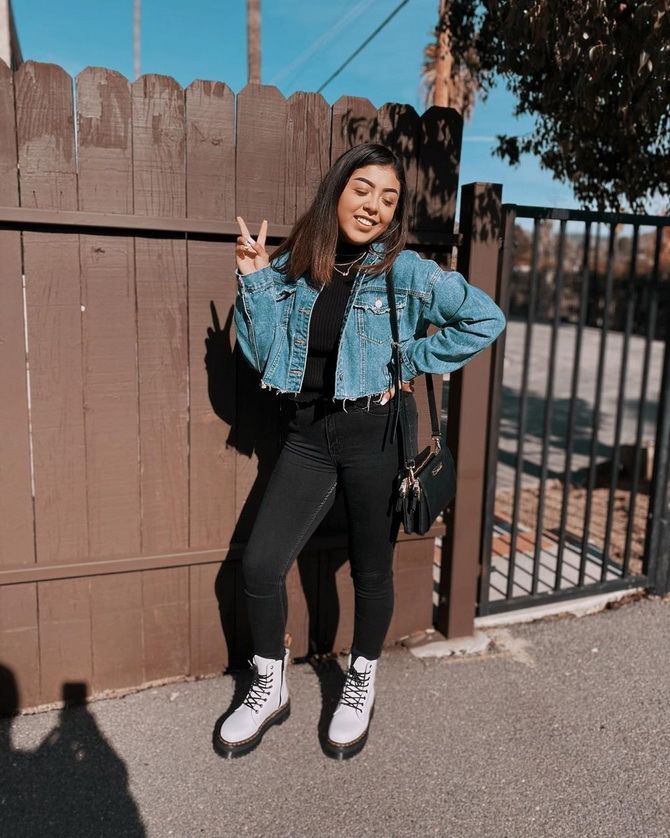 Put on sweatpants, a trendy crop top and rough ankle boots and your outfit for a walk is ready.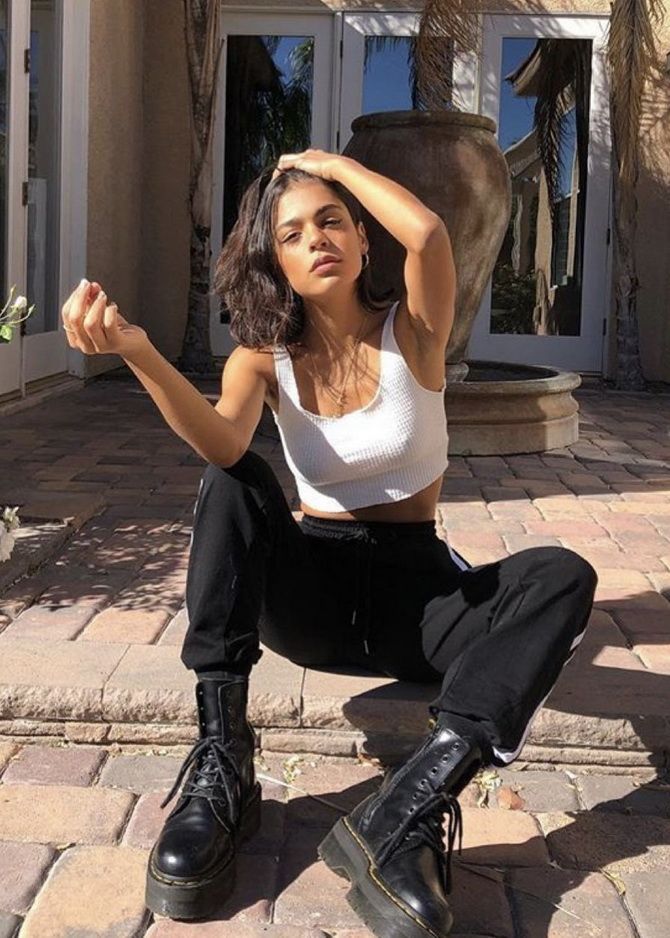 Summer boots with rough soles and a stylish jumpsuit is a perfect combination for cool photo shoots!
With outerwear
Irina Shayk demonstrated the most fashionable look for autumn and winter 2024-2025, wearing a colored faux fur coat and high boots with thick sole.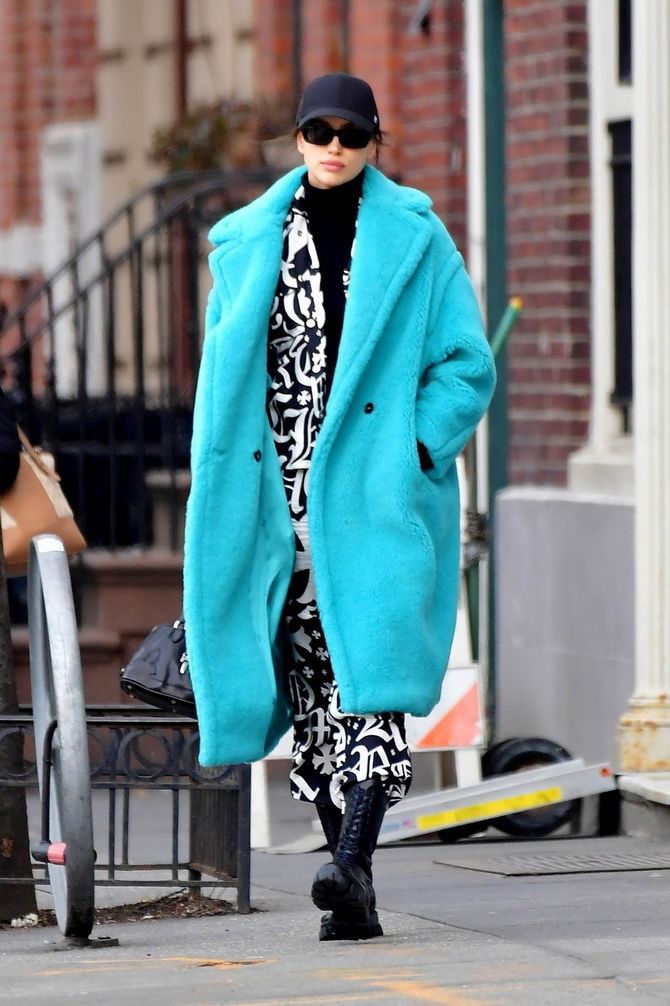 By the way, these versatile shoes are suitable for a down jacket, a classic coat, and a leather raincoat.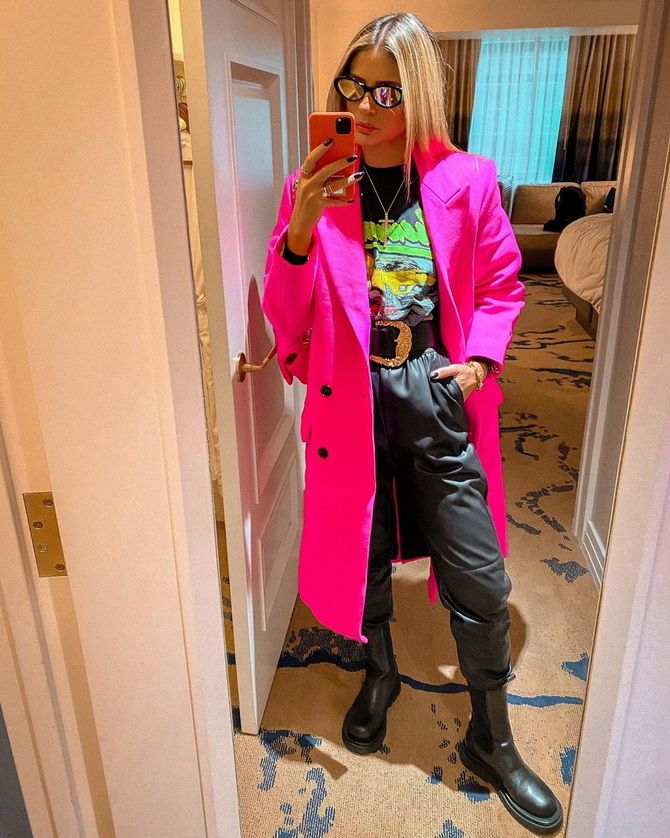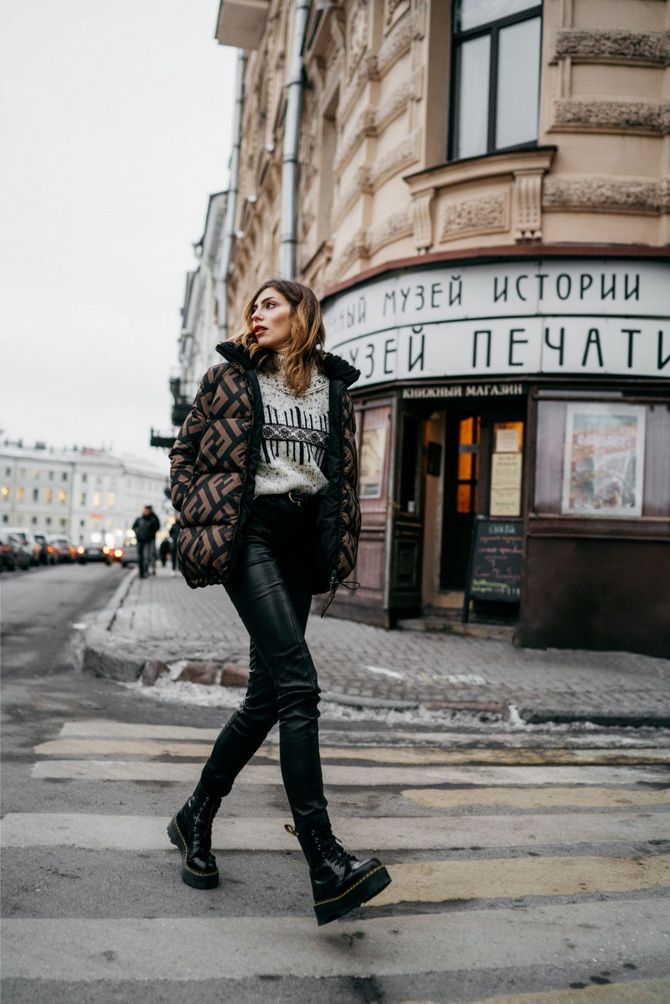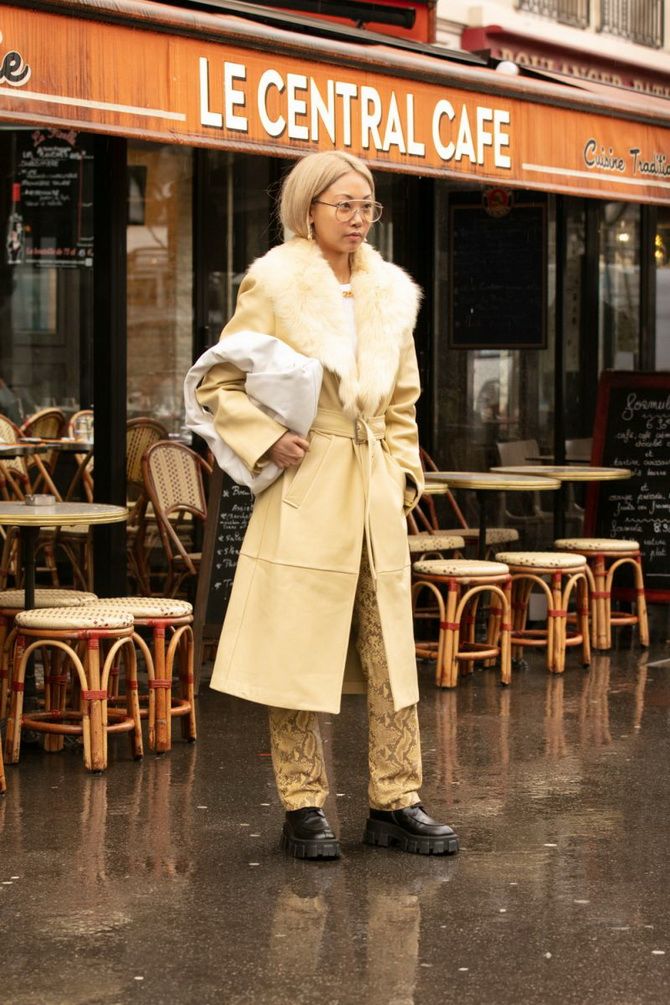 In the cold weather, try on men-style boots.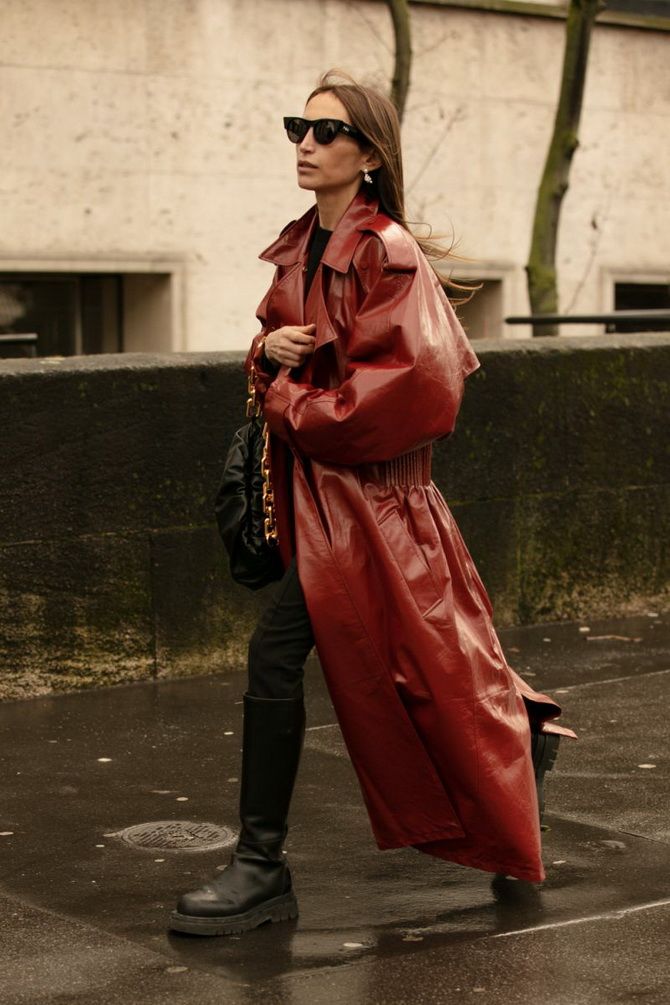 A pair of leggings and a black coat combined with chic wedge chelsea boots will help create a restraint and elegant look.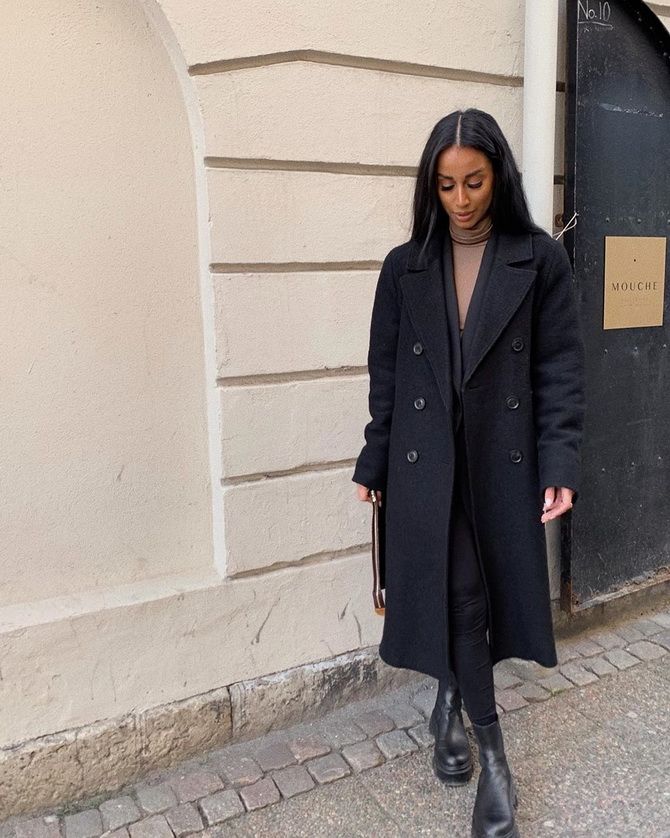 A combination of a beige sweater, denim skirt, trench coat and black boots is a great idea for this fall look from Elsa Hosk.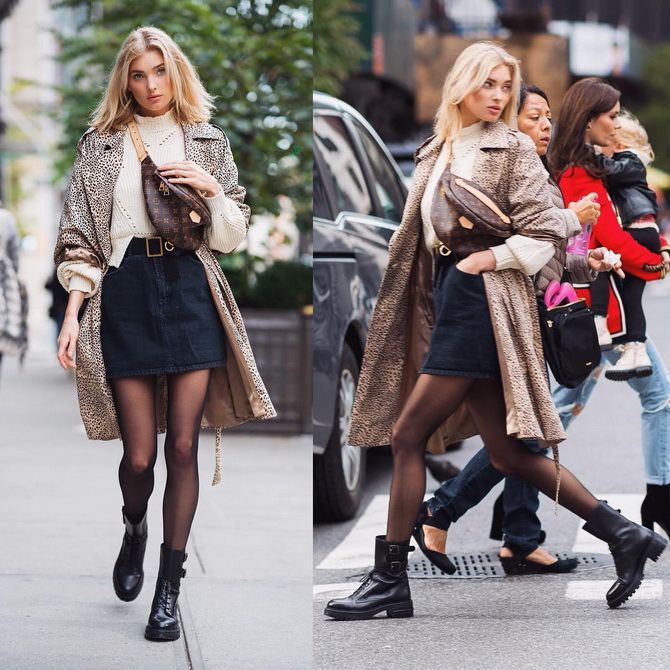 On top: fashion ideas with boots from European fashionistas
Platform shoes have become one of the key fashion trends for 2024-2025. European designers create luxurious looks with rough boots on a high platform. And women of fashion are happy to demonstrate them on the streets of Milan, Paris, London and other large cities.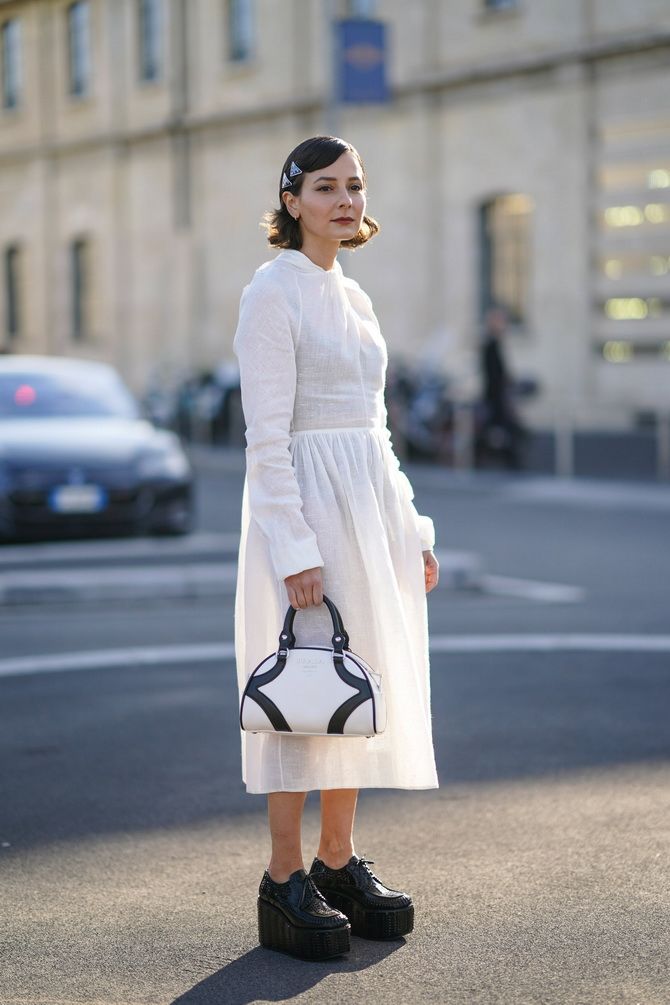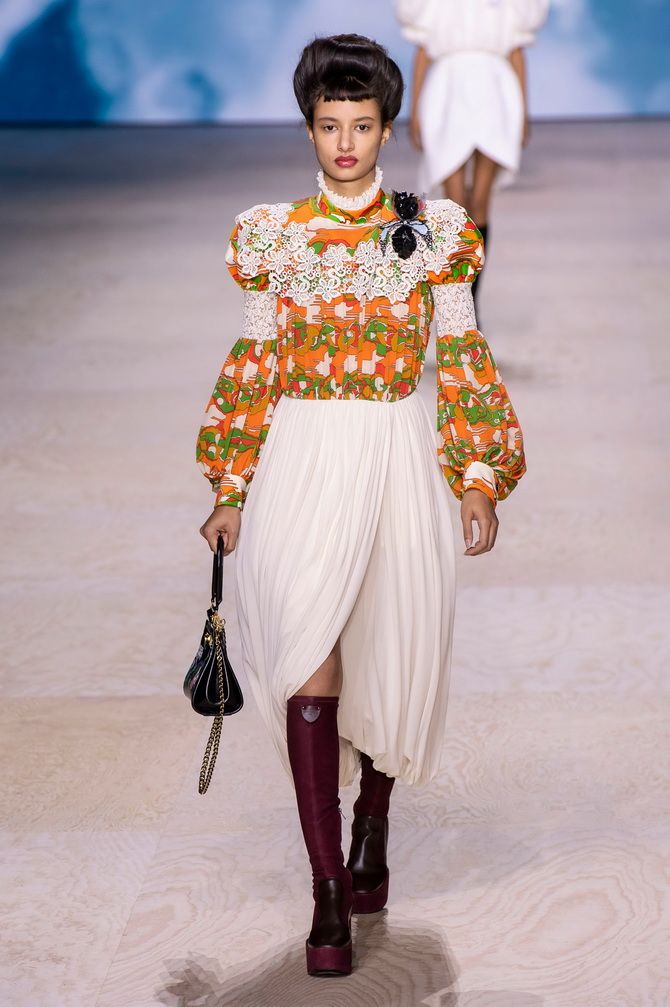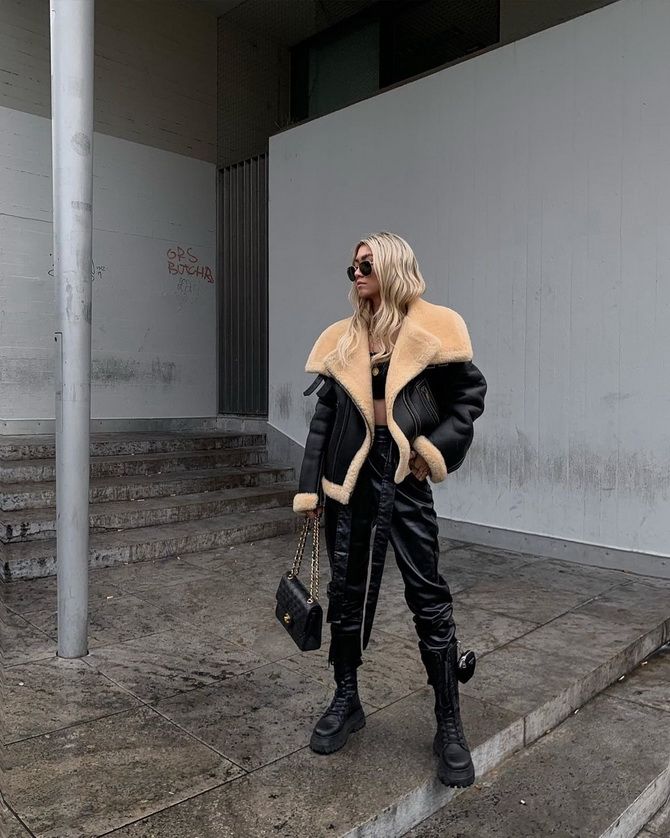 Another trend for 2024-2025 is the combination of platform and heel.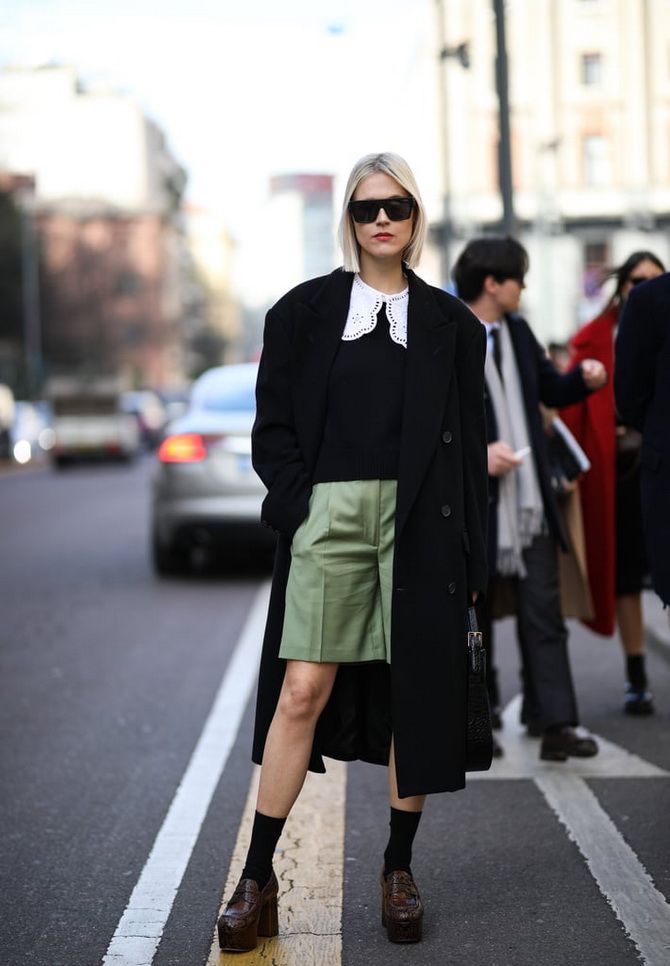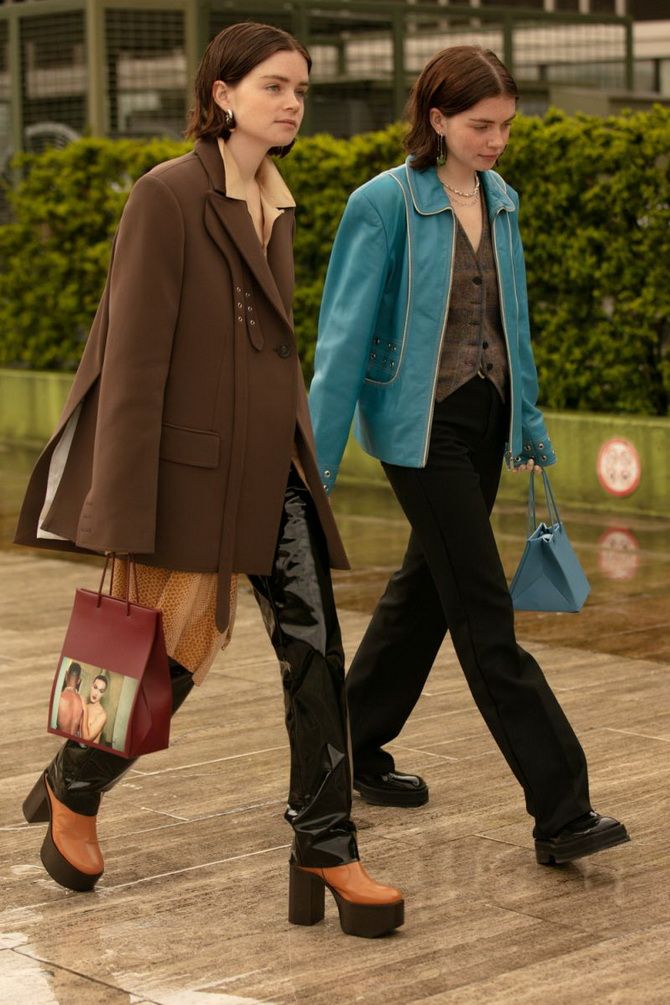 White high-heeled shoes are a great option for dry autumn weather.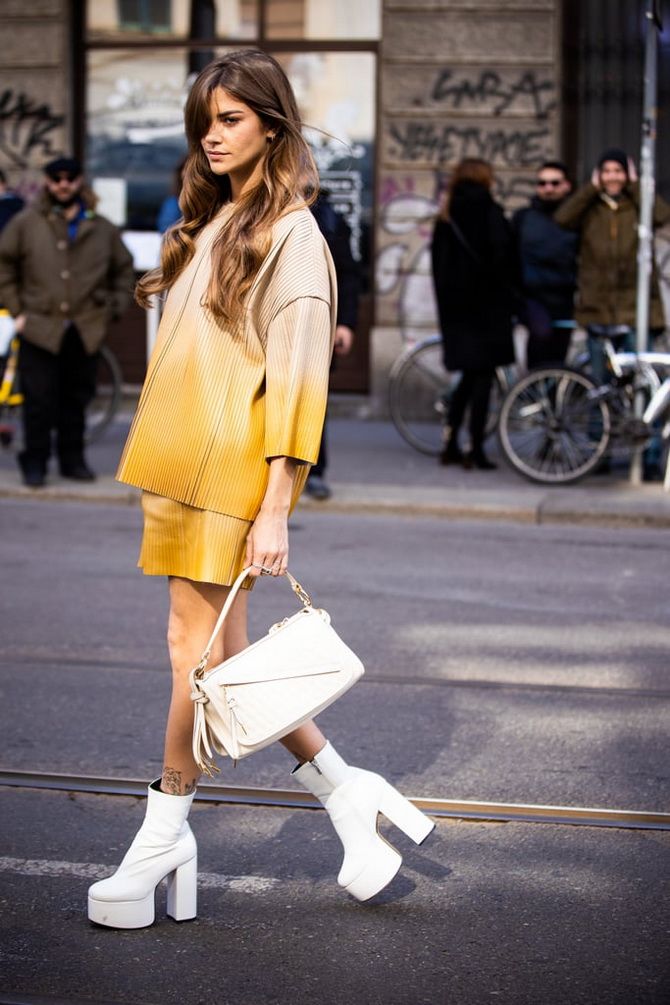 Similar articles / You may like this