Not only women but also men are interested in fashion, and  everyone knows that. Modern fashion trends offer men to choose stylish, comfortable and laconic looks as casual clothing. Men's fashion for the fall-winter 2021-2022 season is very diverse:
casual men's clothing;
classic style that men are free to choose creating stylish looks;
fashionable sport looks complemented with trendy shoes and accessories.
In this article, Joy-pup.com observers will tell you which men's jackets are in fashion in the fall of 2021. You'll also learn what hats should be combined with. We've found tons of ideas for stunning men's street style looks too. Let's dress fashionably!
Fashionable outerwear for men fall-winter 2021-2022
In the fall of 2021, fashion designers invite men to try on stylish beige and sand-colored windbreakers, as well as leather jackets and coats. As in women's fashion 2021-2022, a stylish trench coat or raincoat is crucial when creating fashionable men's outfits this season.
Among the main trends of the autumn-winter season 2021-2022, designers distinguish layering. Today, you won't find a person who wonders if it's OK to combine a jacket or coat with a suit jacket. Everyone knows that it's OK!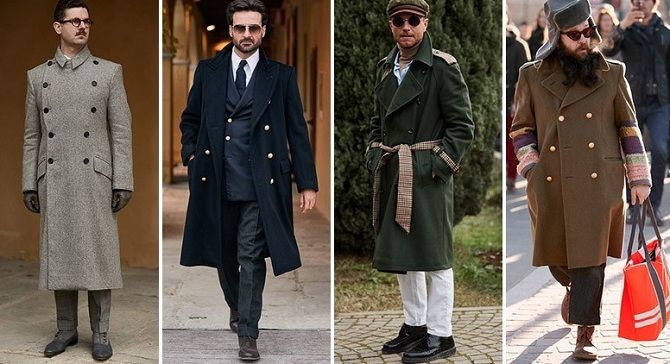 For winter 2021-2022, designers have also prepared many fashionable novelties for men. Stylish and warm sheepskin coats, cozy and comfortable men's jackets, as well as elegant coats, these are the trendy examples of the diverse outerwear clothing 2021-2022.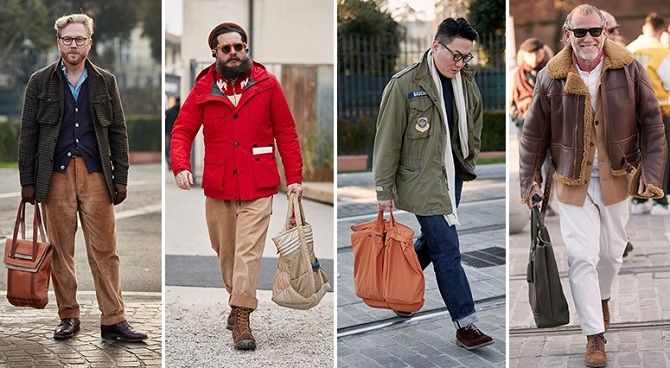 We want you to remember that a winter jacket should not only be fashionable, but also warm. Choose cold-proof models of fur-lined jackets, warm and comfortable parkas and down coats that are irreplaceable for the winter season.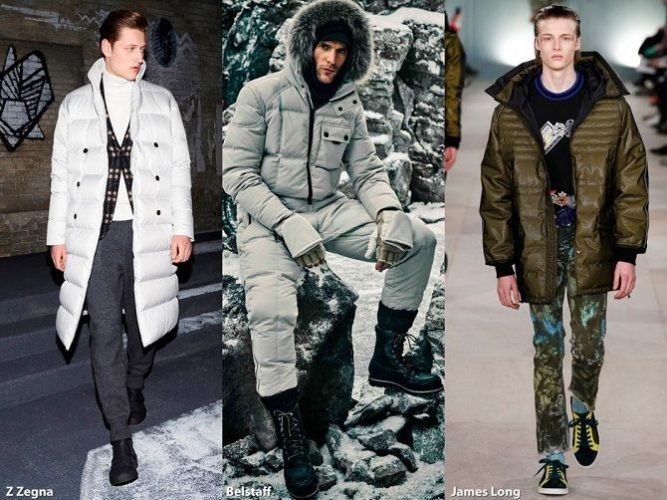 Classic looks for men: fall-winter 2021-2022
Classic style is a timeless trend in men's fashion prevailing for many years and even decades. Modern classic suits have been slightly modified, having received huge opportunities for creating stylish and beautiful outfits. The men's suit has become the standard of taste not only for men, but also for women, who took several important details for their stylish images. This is why loose blazers and wide pleated trousers are so popular today – both men and women love them.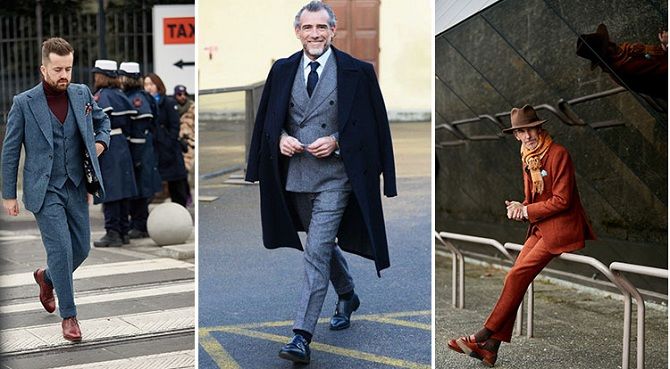 A man in a good suit is still considered to have impeccable taste. As in women's and men's fashion, caramel, gray and ashy tones are in the lead when choosing autumn and winter suits. If talking about suit prints, stripes and checks are the most popular ones in 2021-2022.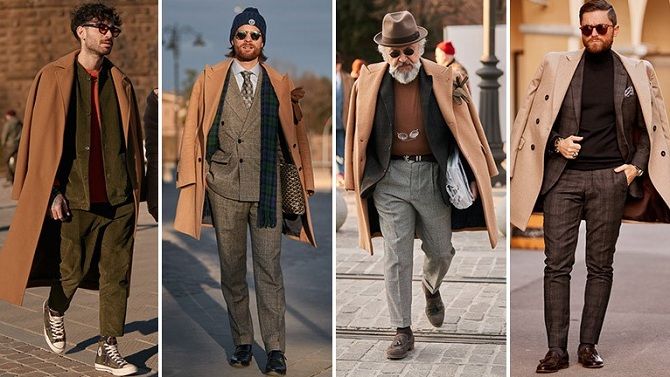 Good news for comfort- and casual style lovers. Men's suits 2021-2022 can be worn with sneakers!
Street style 2021-2022: fashionable looks for men
Street style may very well be the most popular clothing style in 2021-2022. This season, fashionable images in an urban street style are usually complemented with trendy shoes and stylish accessories – glasses, hats, fashionable men's bags.
Street style is and was one of the main trends in youth fashion. After all, it has all the key attributes of a modern youth look – jeans, sneakers, a shirt and a fashionable jacket.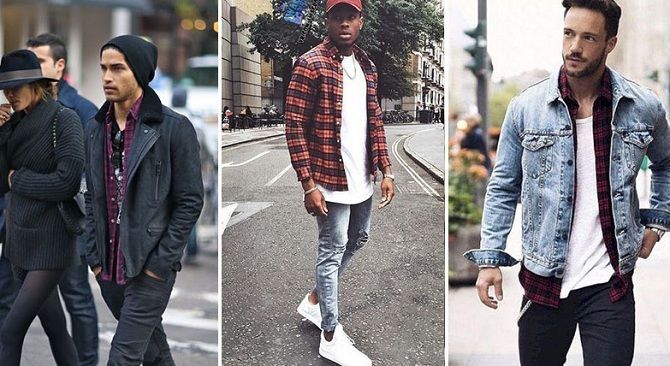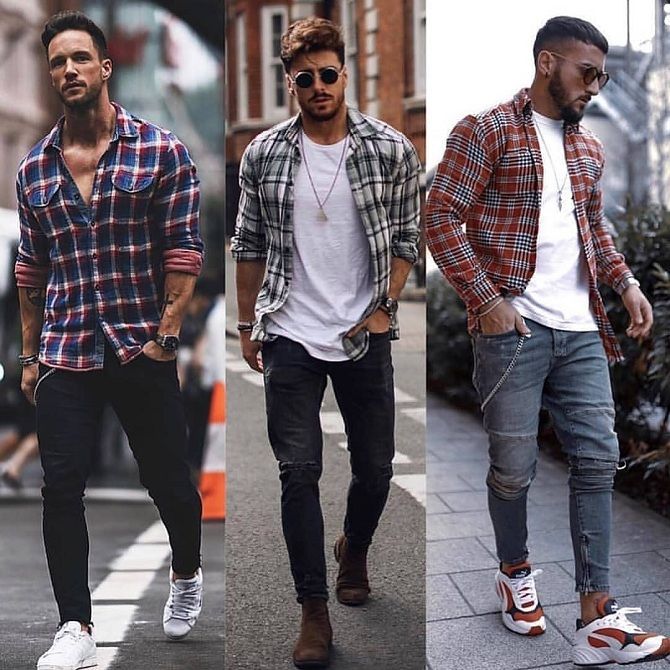 Ambisexual clothes and Family looks for men and women are the trends that hold sway today.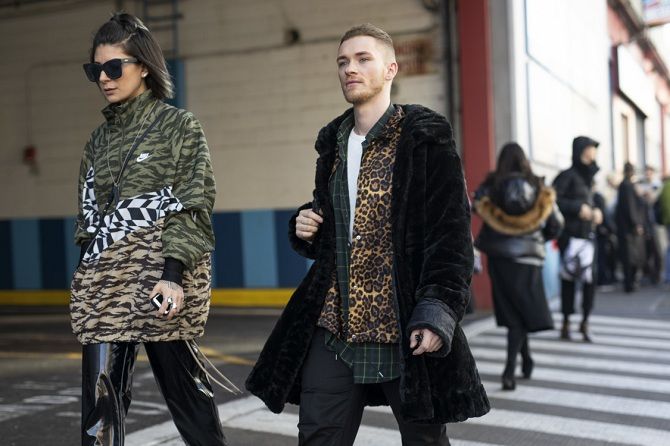 Fashion and sport: sport outfits 2021-2022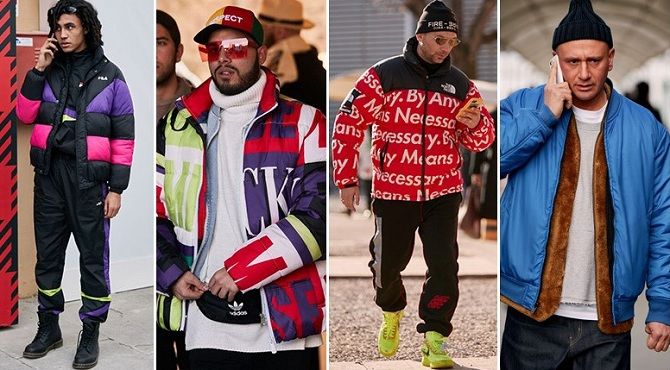 When mentioning the youth fashion autumn-winter 2021-2022, that is not to deny the popularity of sportswear. Today, sportswear is way more than gym clothing. It's a comfortable and completely self-standing wardrobe that combines sweatpants and classic coats, loose sweatshirts and trendy jeans. The fashion for sports is gradually expanding beyond the gym, providing many opportunities for creating stylish men's looks.
Fashionable shoes for men: comfort and chic
When choosing men's shoes for the fall-winter 2021-2022 season, men should focus on their own sense of comfort. While women still have to choose fashionable shoes or knee-high boots to match their style of clothing, men are free to combine sneakers with classic coats and wear high boots with sweatpants.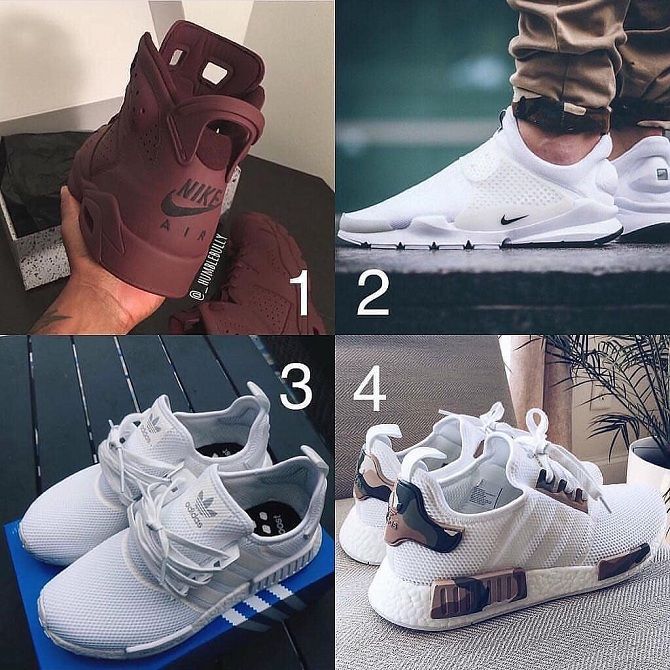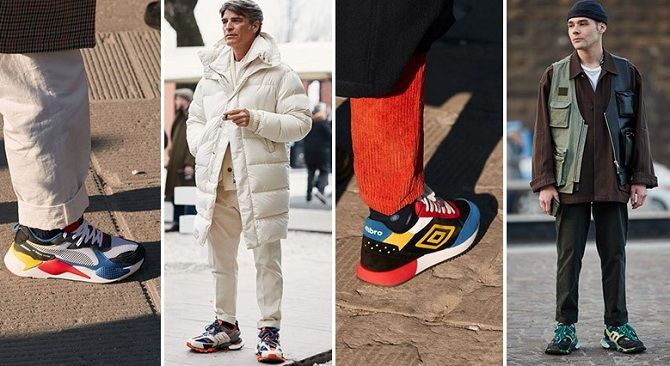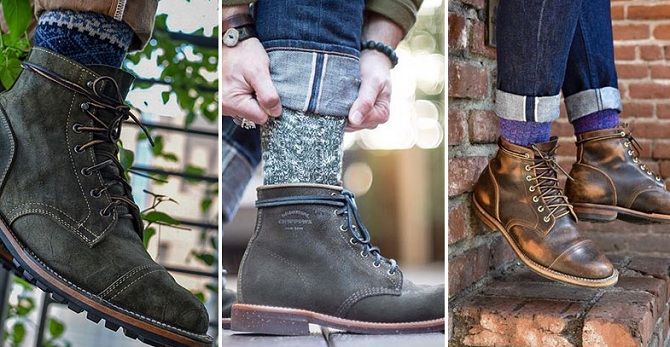 Headwear: stylish options for fall-winter 2021-2022
Men's headwear fall-winter 2021-2022 is represented by a wide range of elegant hats, stylish caps and cozy knitted hats. Look at the photos and pick up a stylish, and most importantly  warm autumn look!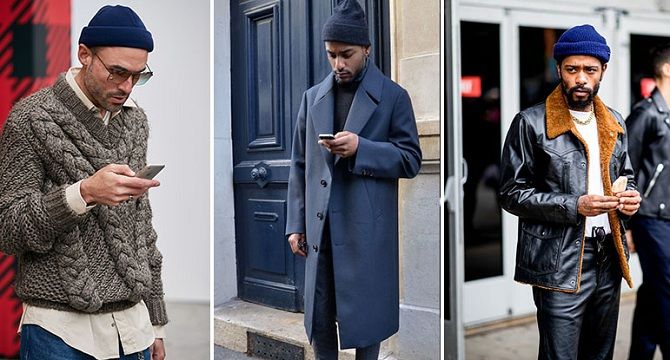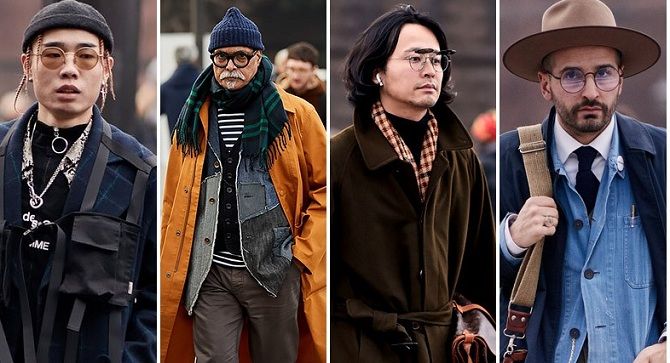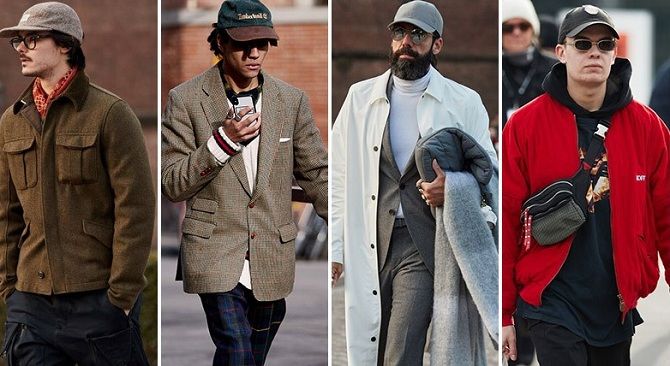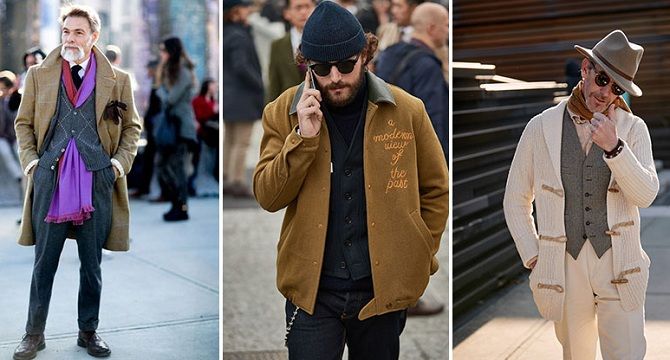 Similar articles / You may like this