Crop length has become the main trend of 2021. A short top, a tank top, a bustier, a blouse, a shirt or a long sleeve pullover are things from the must-have category in a modern women's wardrobe. Read the article from Joy-pup and learn how to wear them correctly, what to combine with and, most importantly, what underwear to choose herewith, read on Joy-pup.
What to wear with a linen or cami top
Items of clothing in the lingerie style have attracted fashionistas for several seasons in a row. And women of fashion, wherever they come in this outfit, will always be in the spotlight. In order to shift the emphasis a bit and not look vulgar, stylists recommend choosing silk tops of the simple cut, with a little lace and on thin straps. The perfect variant is matte or semi-matte models with or without a lace rim. Popular colors for such tops are black, white, graphite, nude or pastel shades.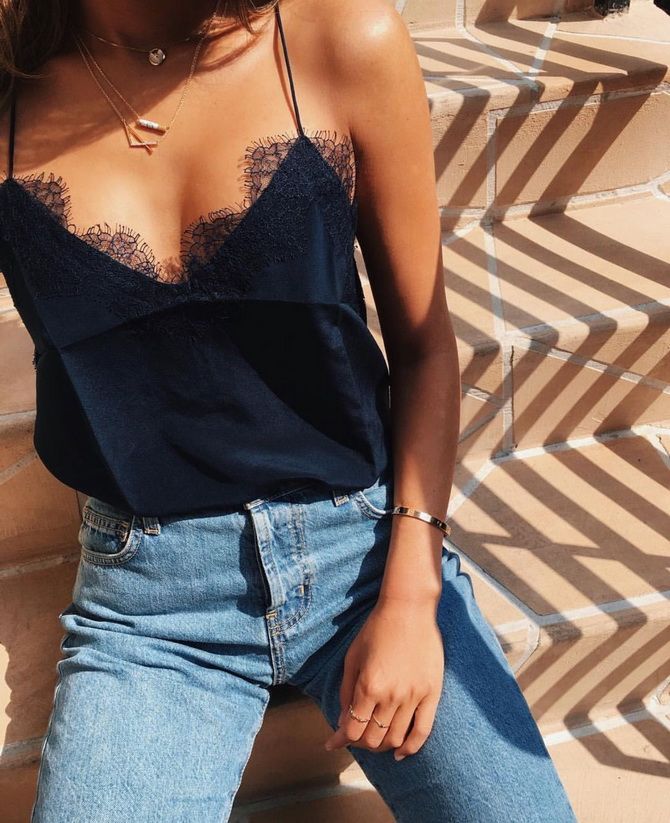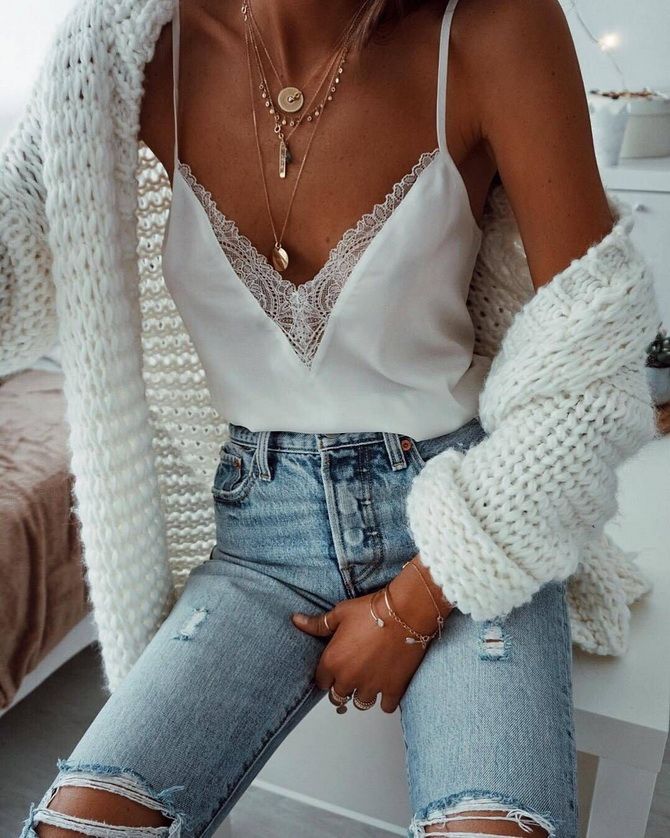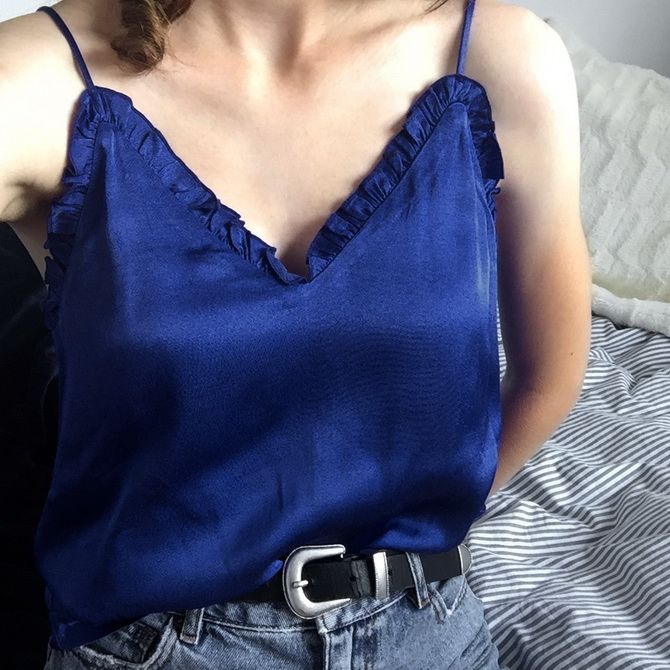 A cropped satin top is worn with jeans, shorts and high waist skirts. Long top is tucked into skirts or trousers. A shirt with a top or a cami top with a jacket became one of the hottest combinations of spring and summer 2021. Sometimes even a hint of sexuality is much more attractive than sexuality itself.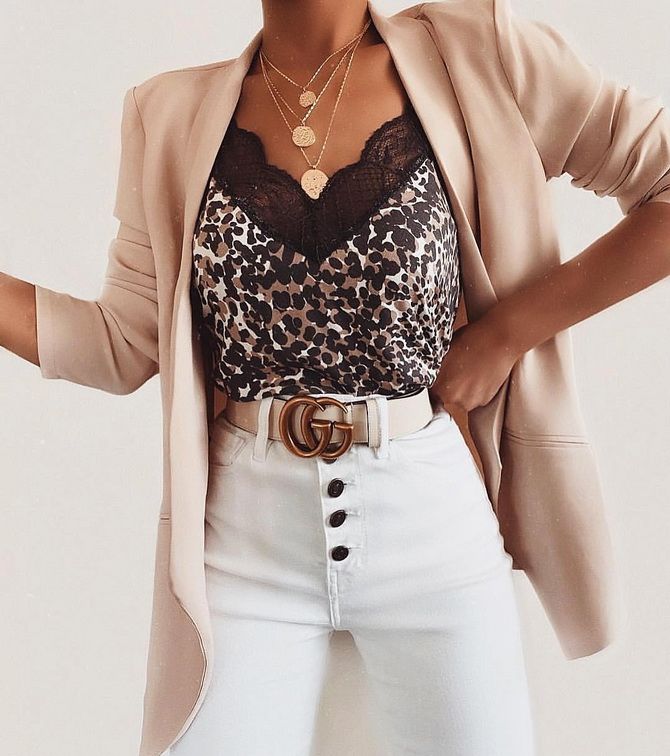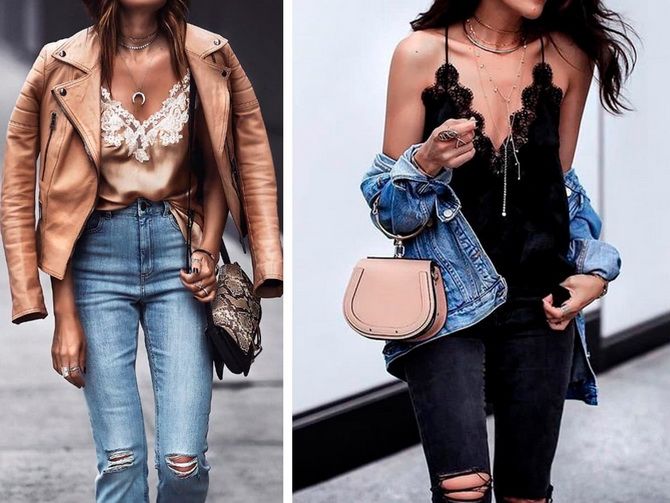 For holiday outings, choose a fashionable top with lace. Black tops on the straps and with buttons in front are suitable for everyday outfits.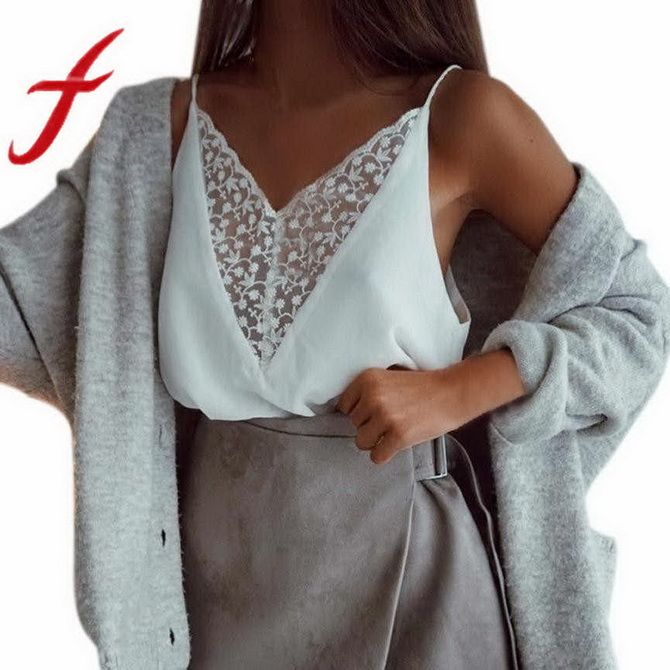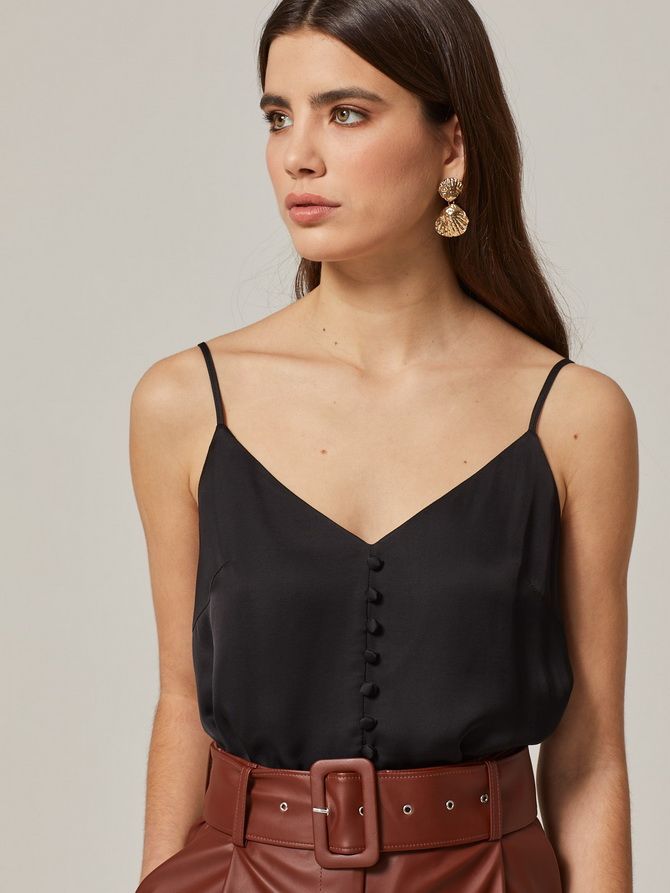 Another stylish idea for a look in a linen style is a combination of a light bustier top with jeans and a fashionable blazer.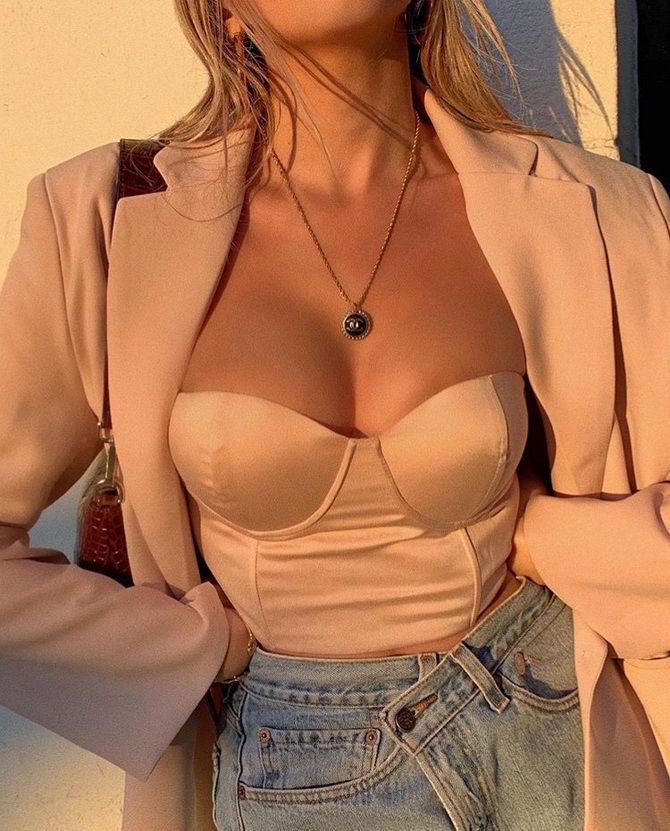 Tip from the stylist. Keep sparkle and gloss on a linen top for your home or bedroom.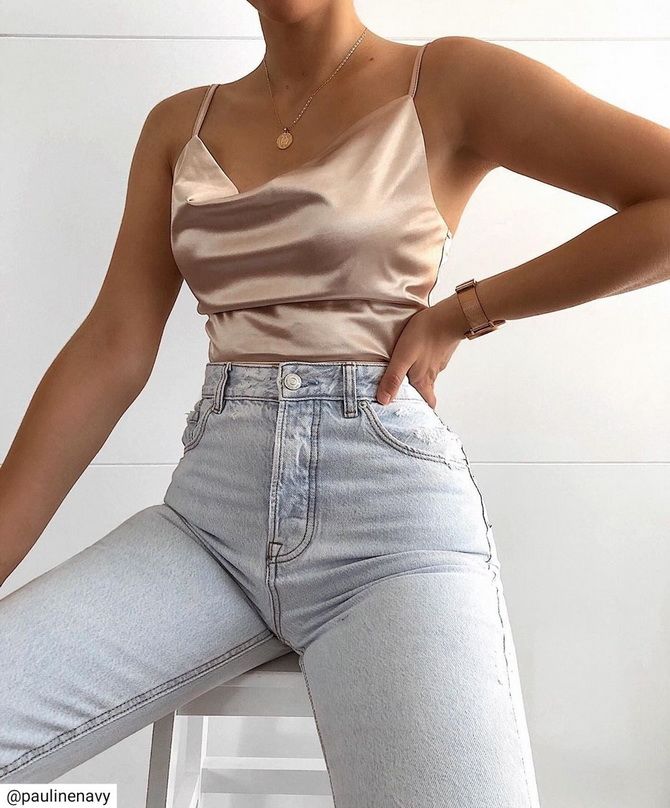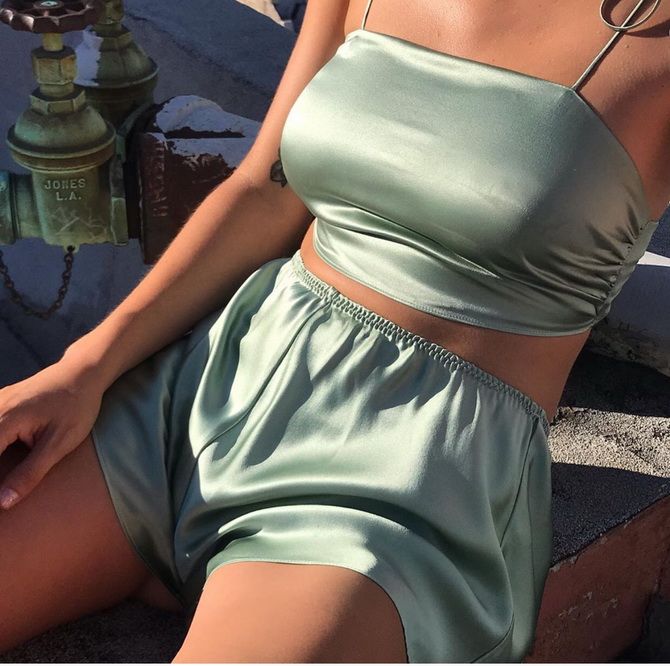 What to wear with a crop top: photo ideas for summer 2021
A crop top became one of the main attributes of the basic women's wardrobe in 2021. By the way, it's worn not only to a party or to the beach. Cropped top models combined with a shirt or jacket can be a great idea for a business look.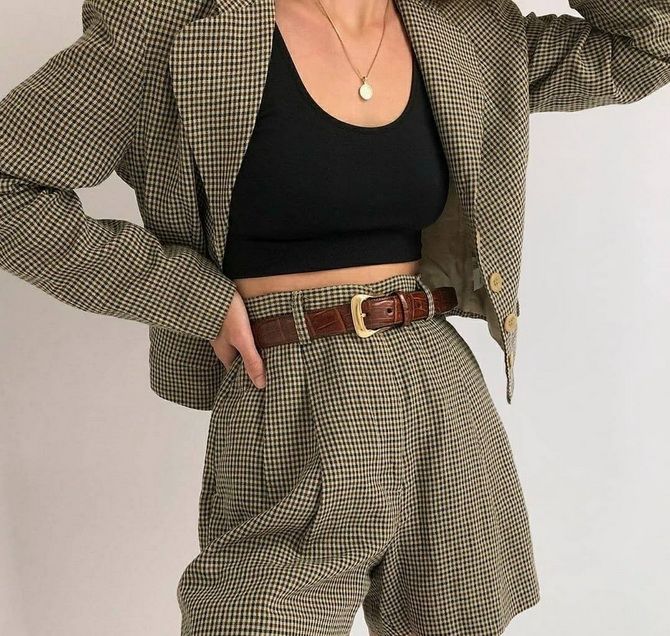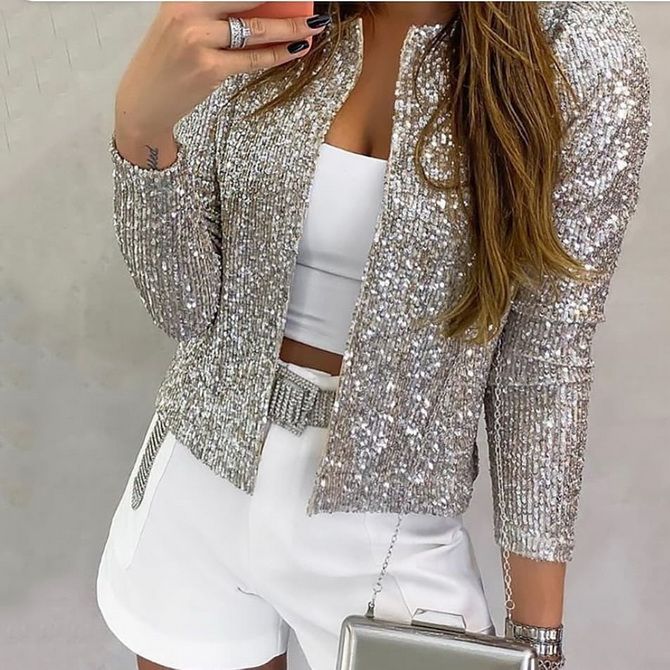 The spring-summer collections 2021 of such brands as Givenchy, Phillip Lim, Jason Wu, Balenciaga, DKNY, Michael Kors have a huge selection of leather, sports, jeans, casual, knitted tops. This season it's fashionable to combine them with banana jeans and skirts of different lengths, from mini to floor-length models.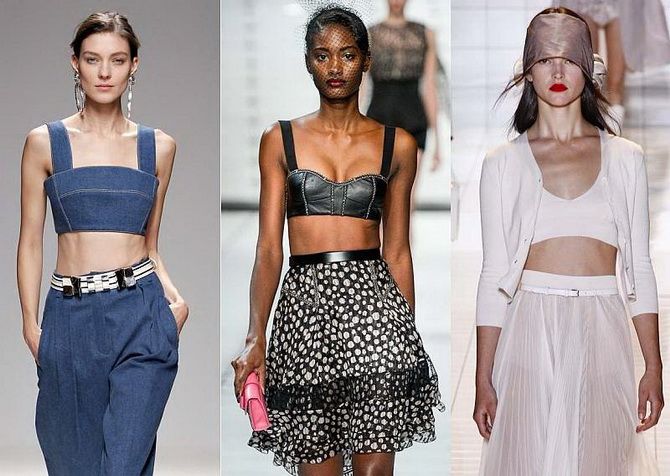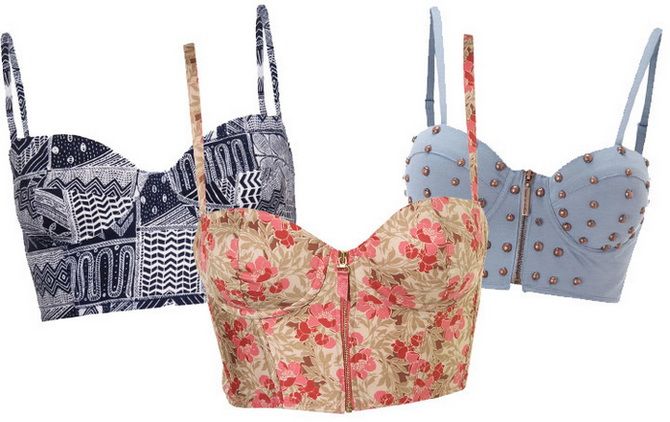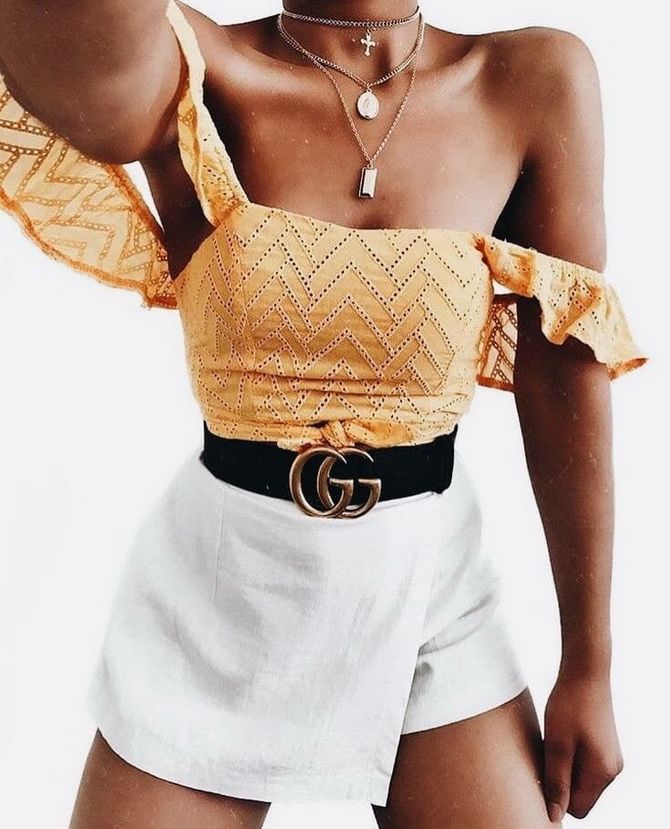 Cropped tops with long sleeves also gained popularity among fashionistas. Silk models or tops with a decorative mesh or lace are quite suitable for evening outings. Even combined with jeans or trousers they create a unique and light look.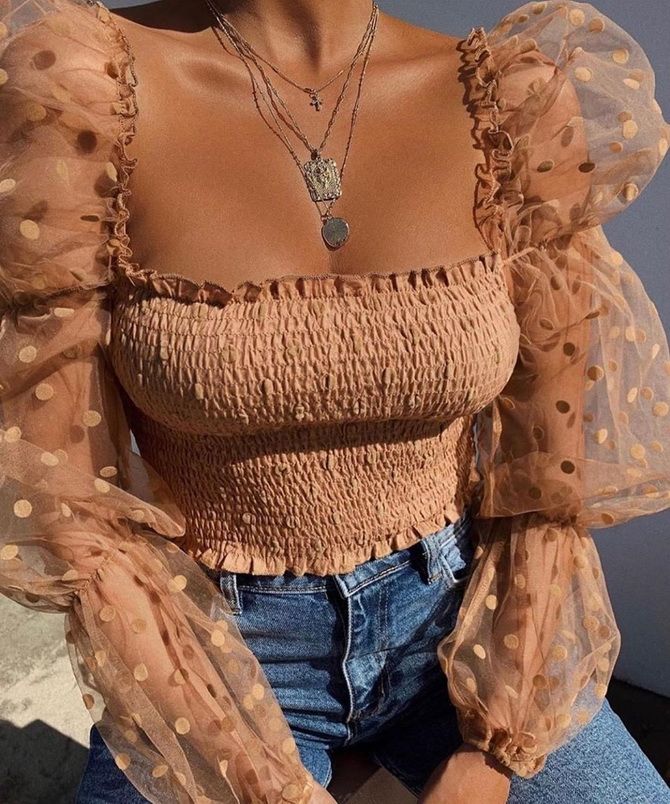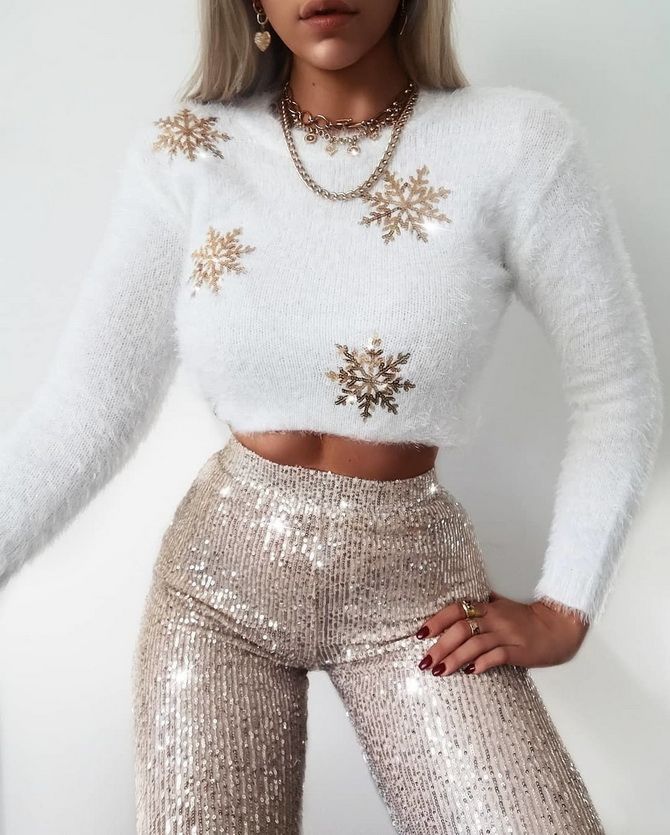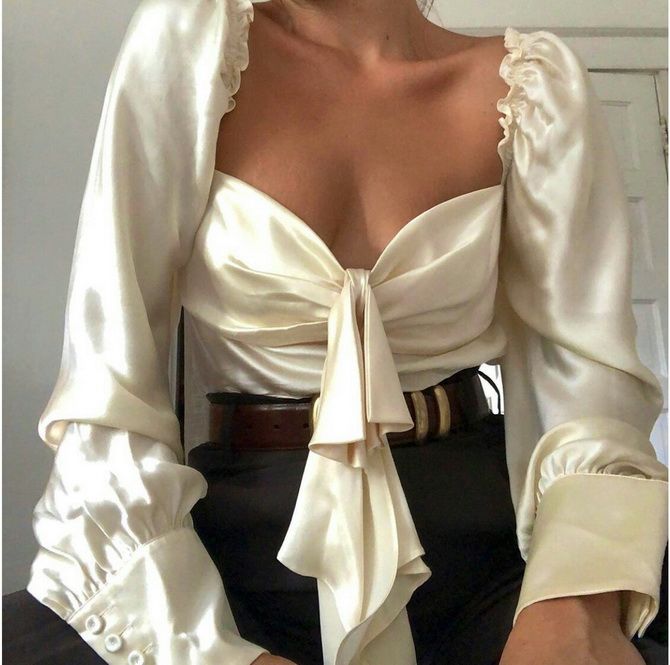 Off shoulder and wrap tops, as well as models with a deep neckline, puff sleeves, ties and draperies are currently very popular. Such tops look great with shorts, culottes, skirts and light outerwear – a jacket, cardigan, coat or blazer.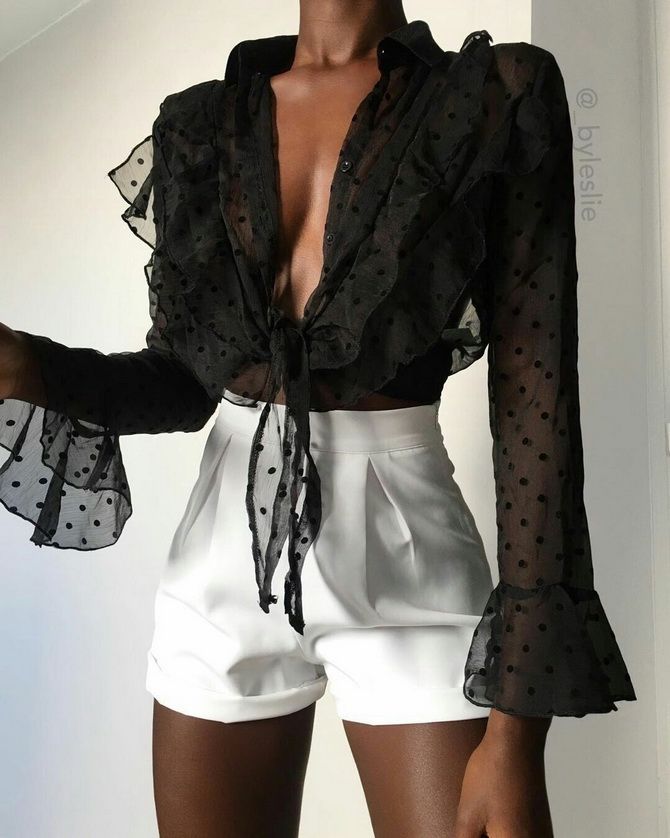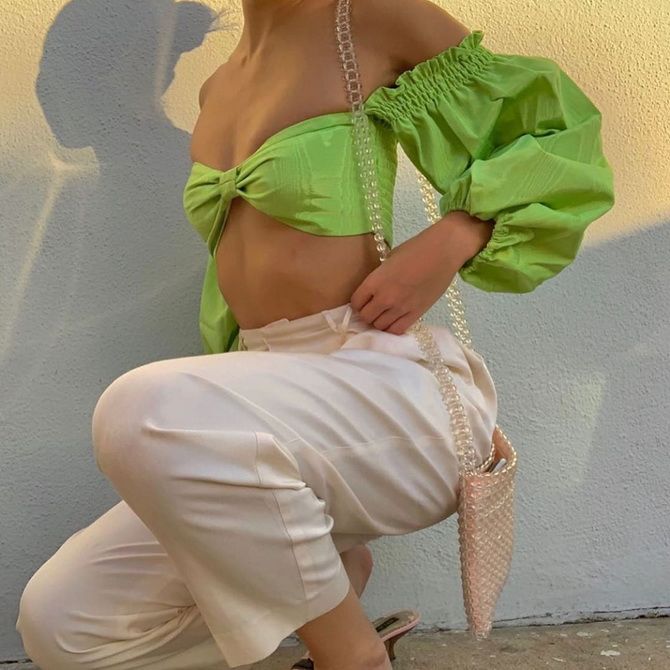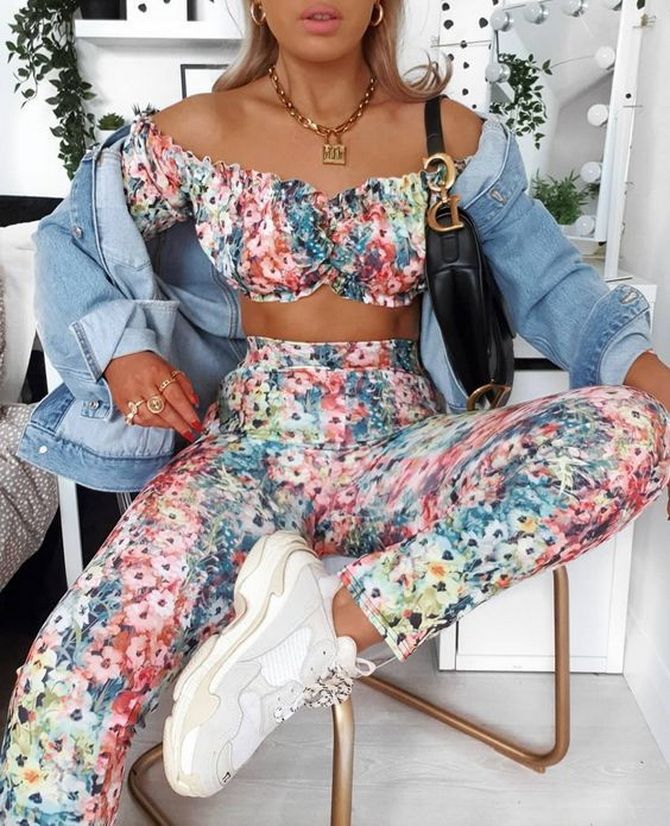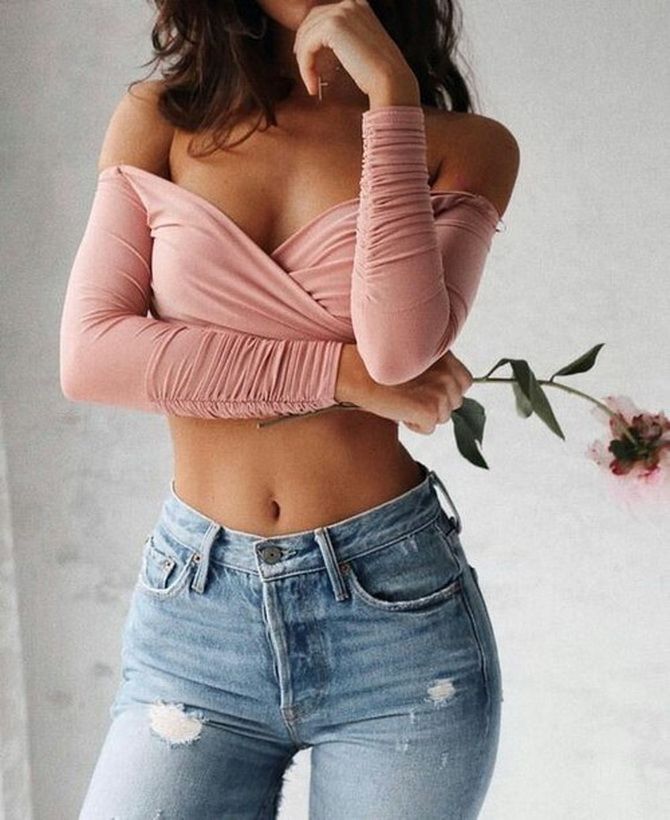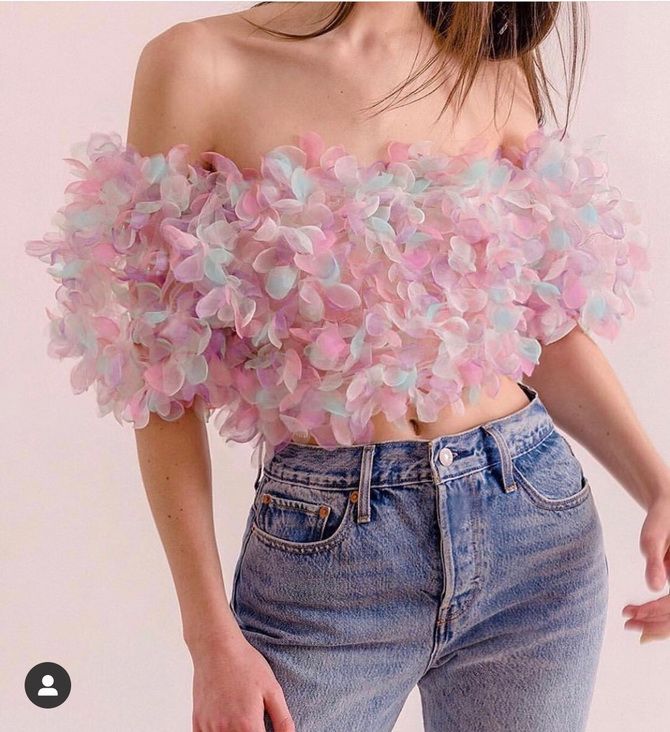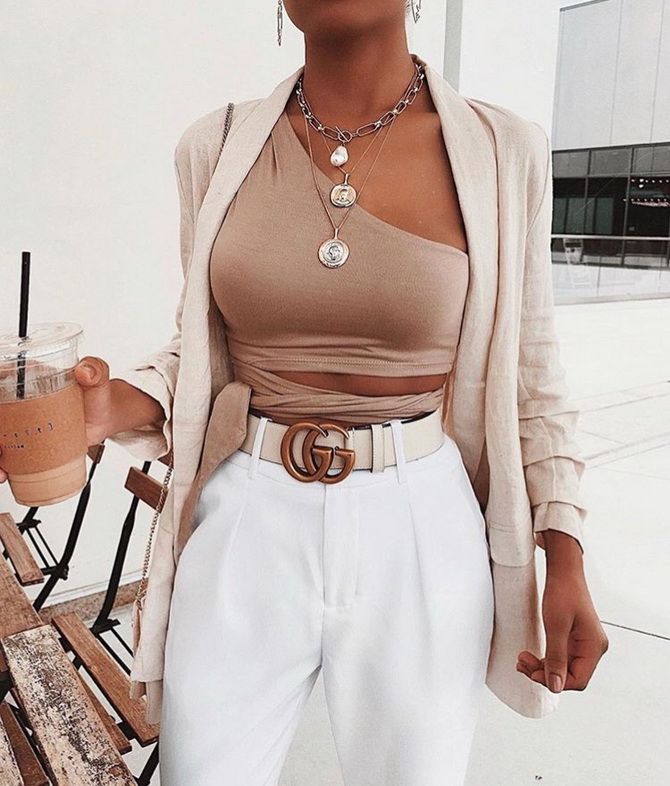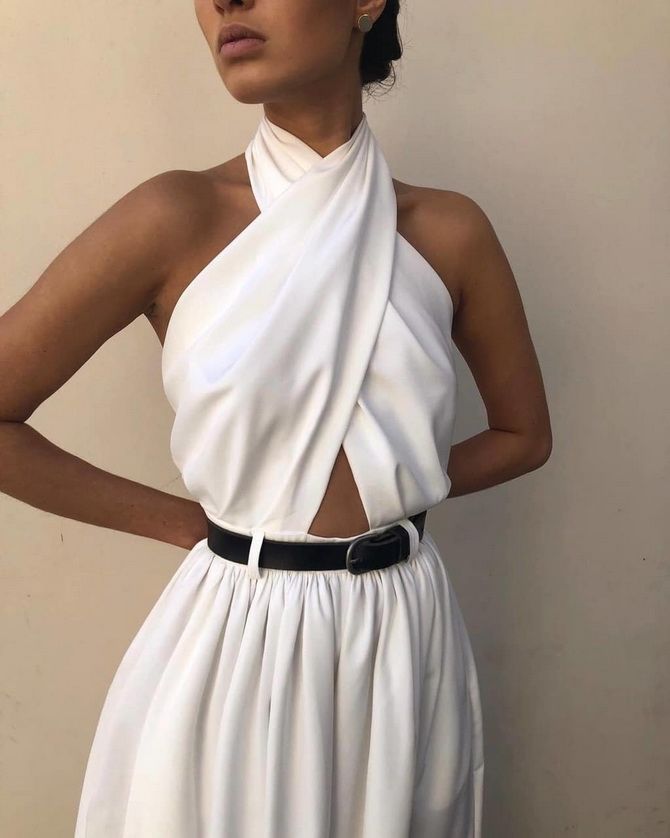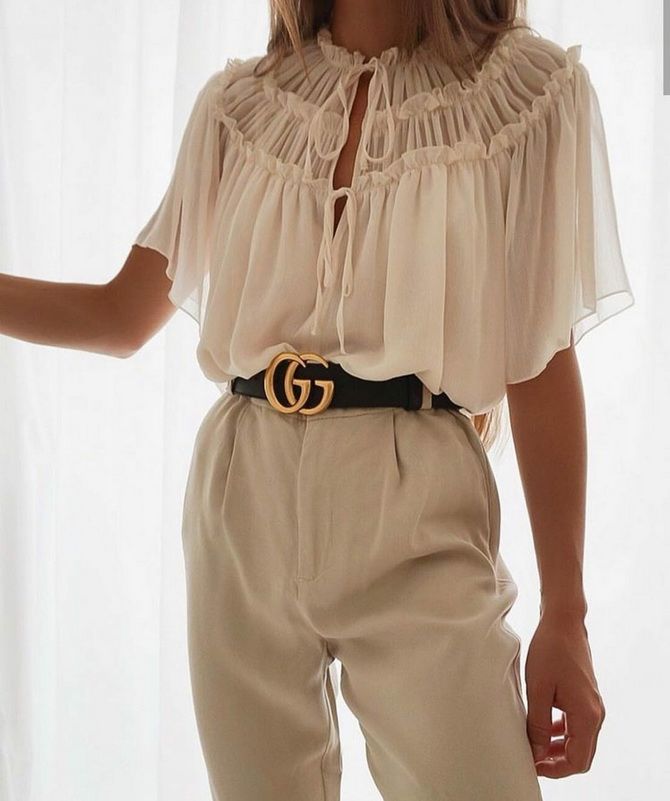 What to wear with a lace top: a selection of perfect looks
A lace top is another fashion trend that women and men love. To look stylish in 2021, wear an open-knit top with a jacket or a shirt hang open or, buttoning up only the lower buttons.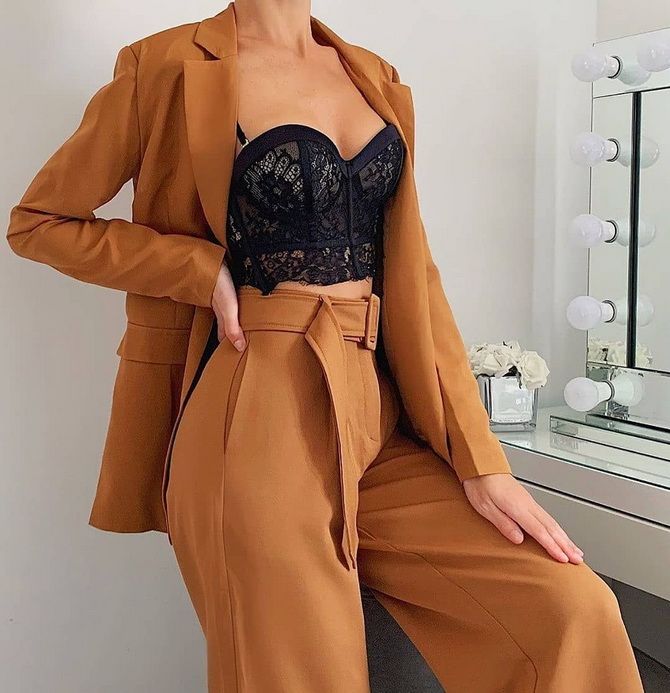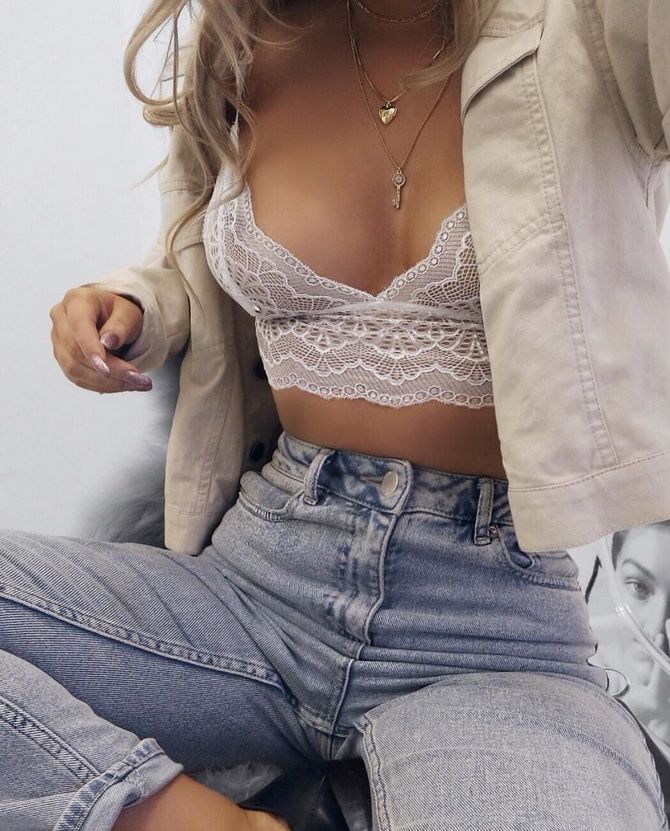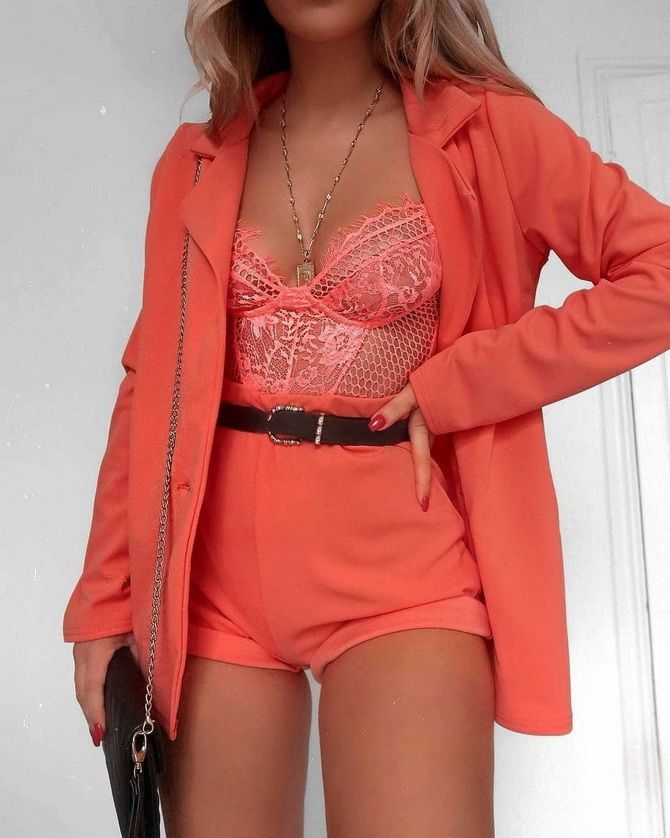 Lace bra top or open-knit bralette looks really beautiful when combined with jeans or a trouser suit. Mini length for shorts or skirts has to be chosen only for special occasions. Therewith, choose elongated models of tops that cover the belly.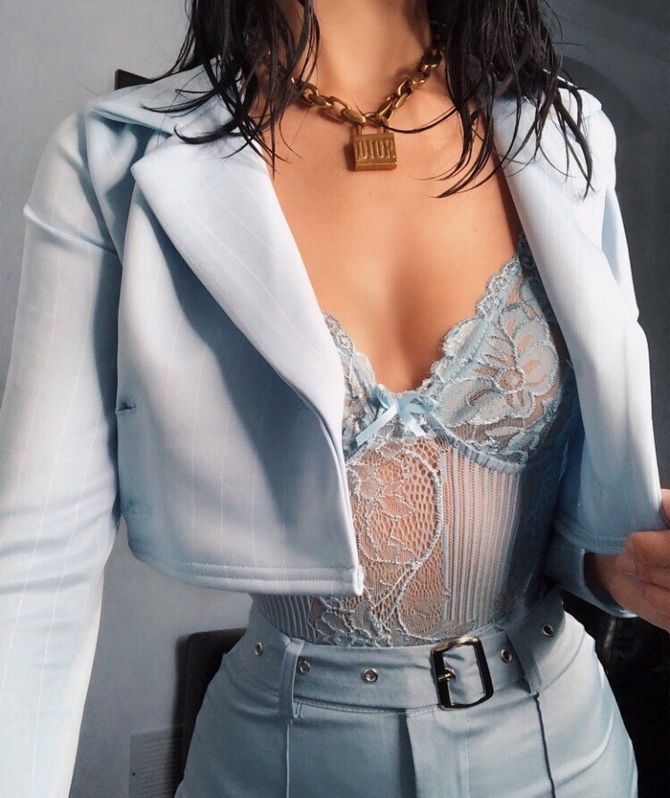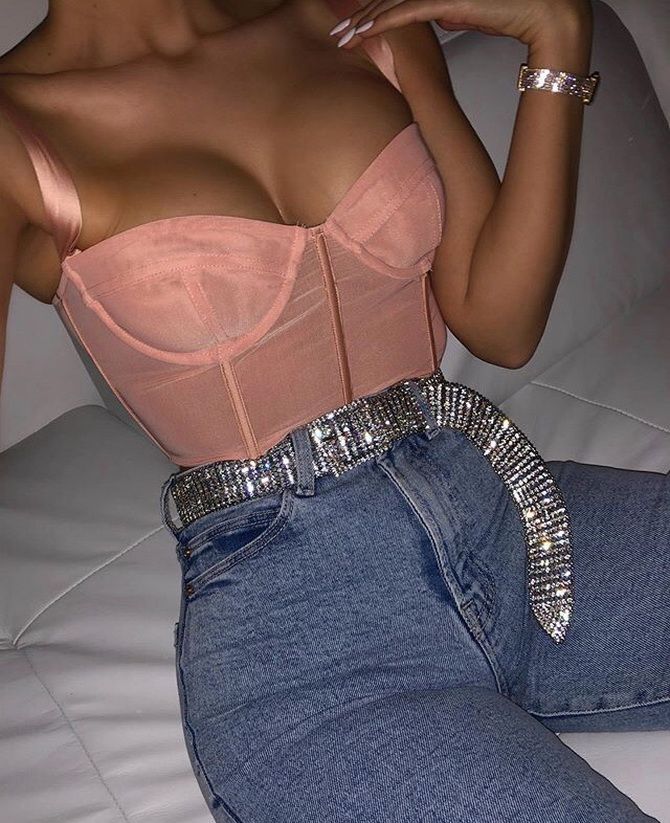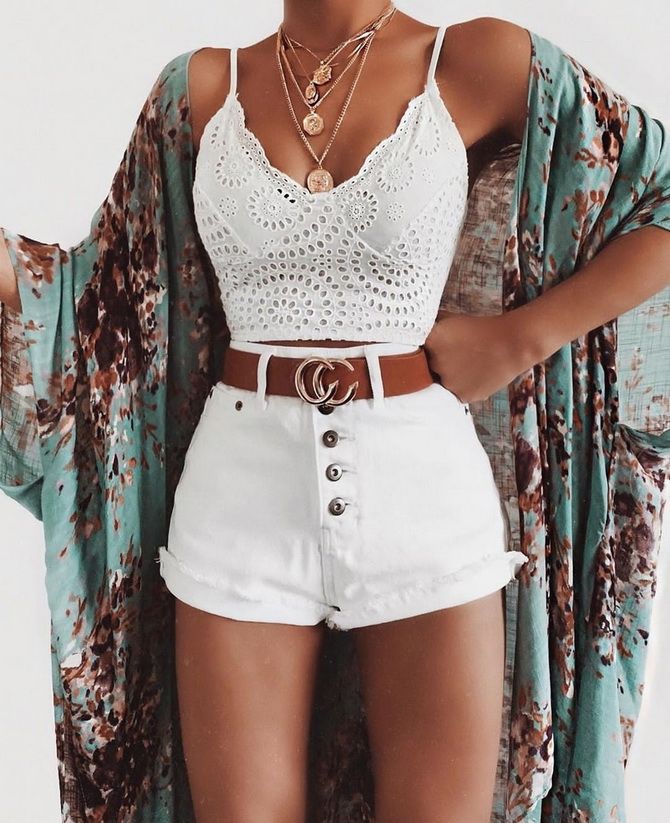 Trendy combination of 2021 is a silk shirt with a bustier top (or as it's called, an off shoulder top corset).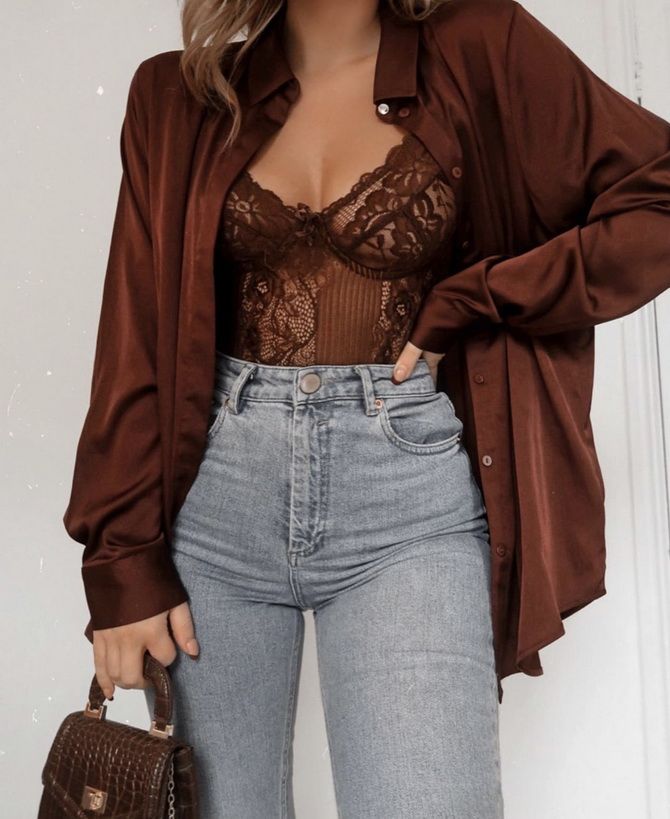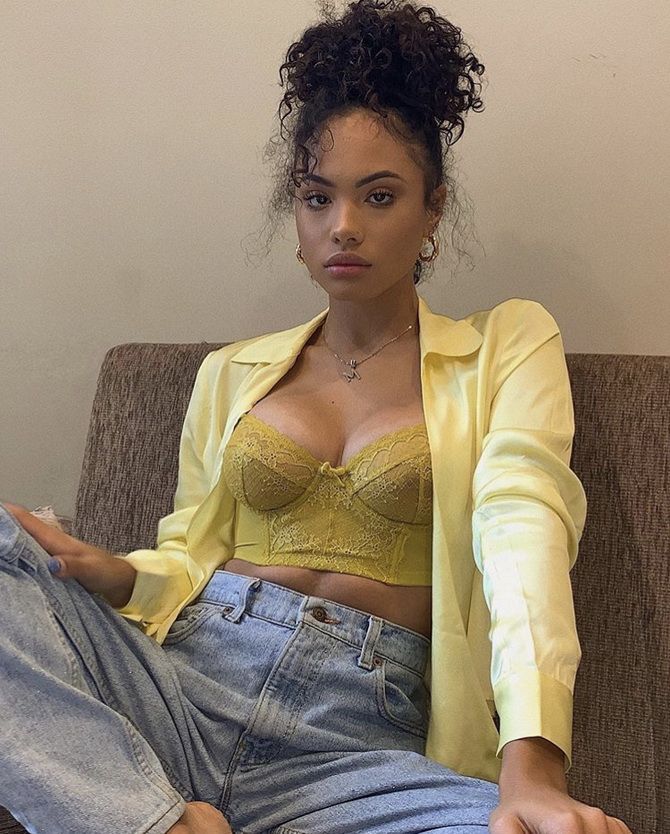 Black top: what to wear with and how to combine
A black top is, of course, the basic thing of any women's wardrobe. This item of clothing can be worn by both slender and full-figured girls. Wear large necklaces and other accessories so that the black lace top looks elegant.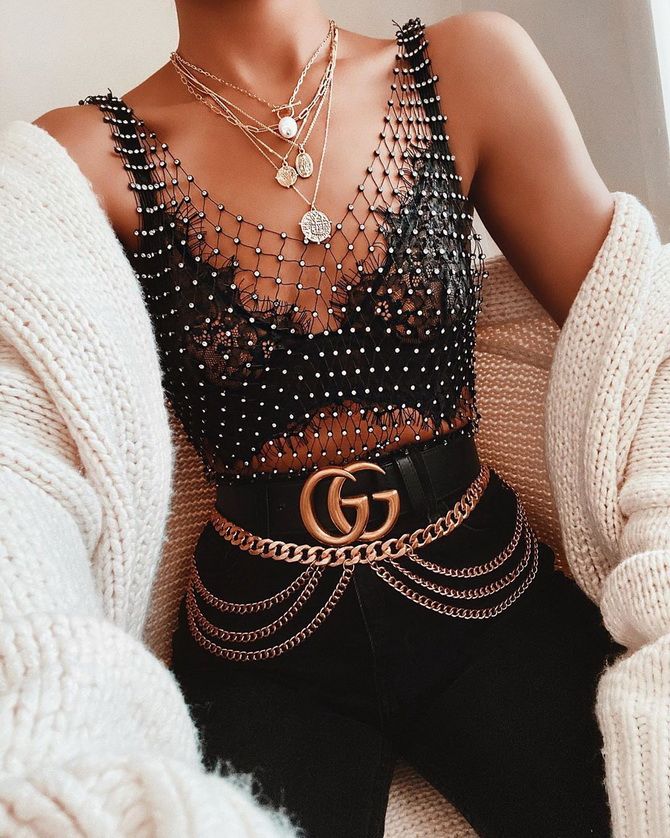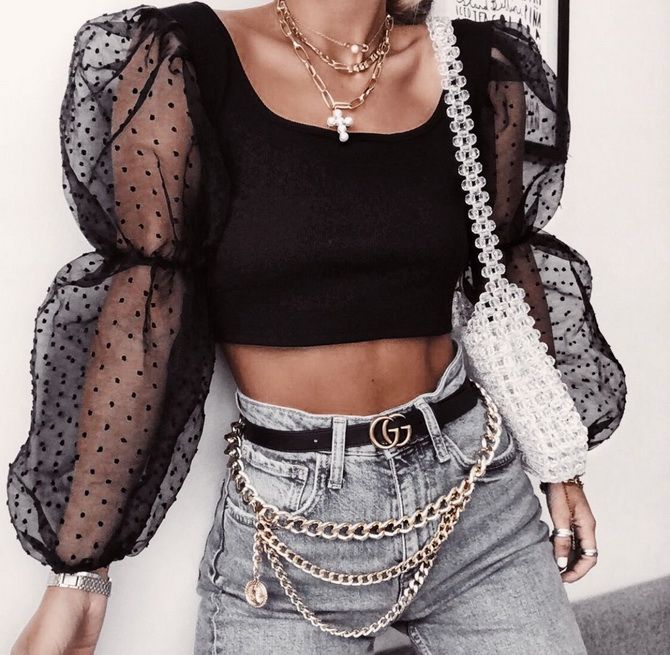 Wear knitted models with a business suit, and a sports top will suit perfectly with a down jacket and wide trousers.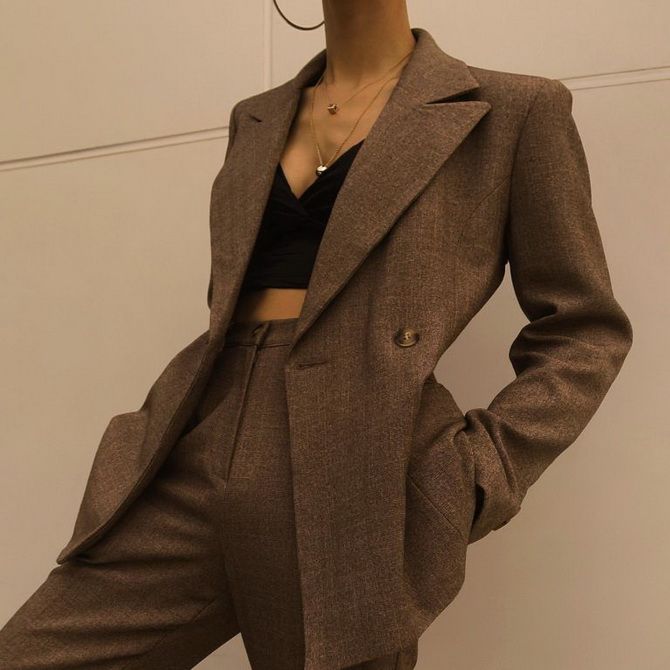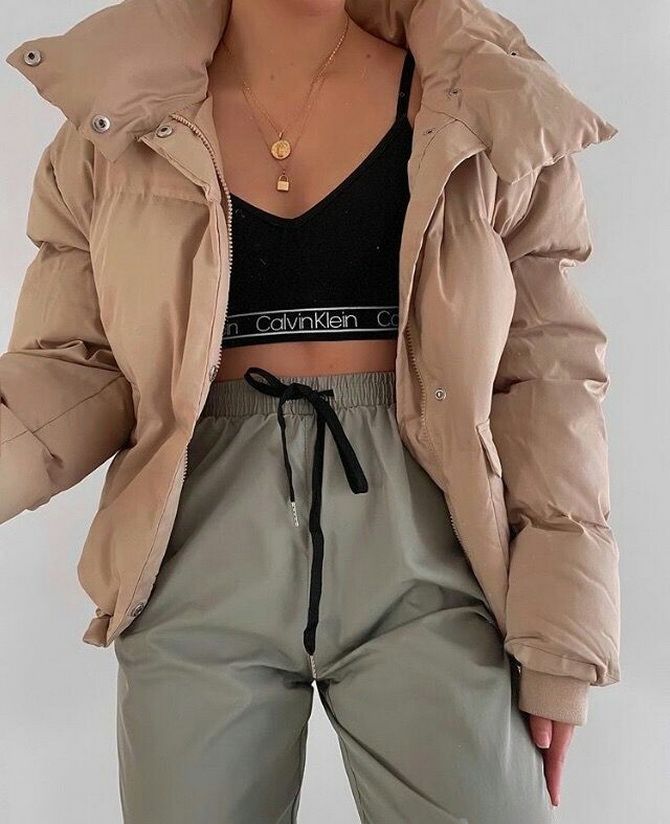 Light chiffon, transparent mesh, organza or thick velvet are great options for evening looks. In this case, denim bottom half of your outfit won't distract attention from your chic top.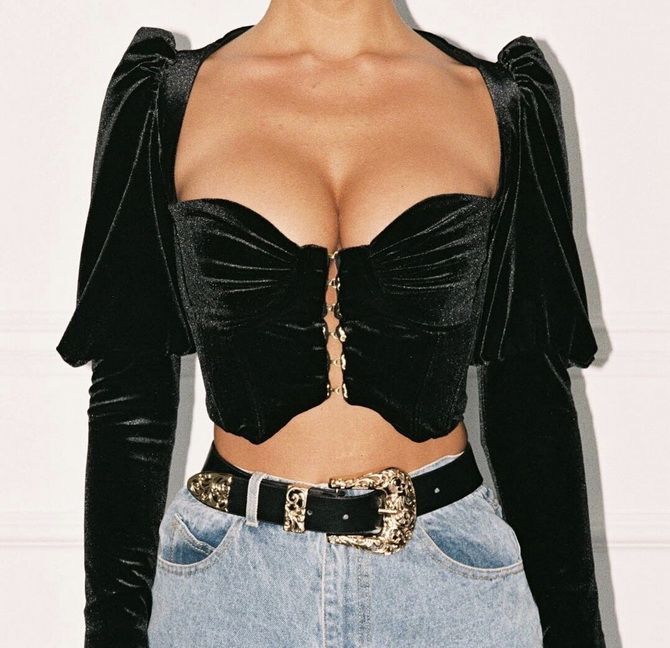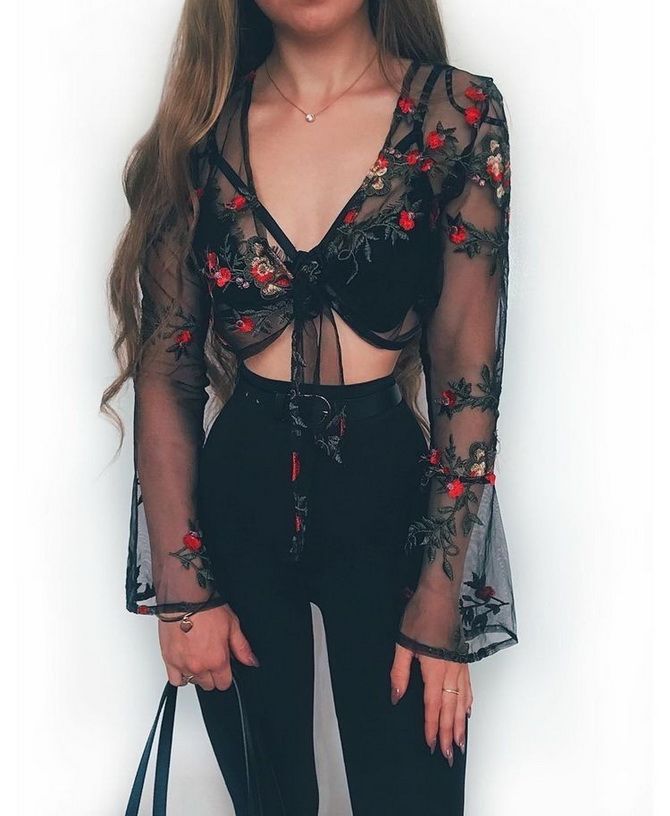 How to wear a top on thin straps: choosing under-clothing
Many girls want to know how to wear a top on thin straps with a bra. There are several options here. Firstly, say no to transparent silicone straps. It's non aesthetic, not comfortable and yet noticeable. Let better thin straps of the same color or, vice versa, a contrasting bra be visible.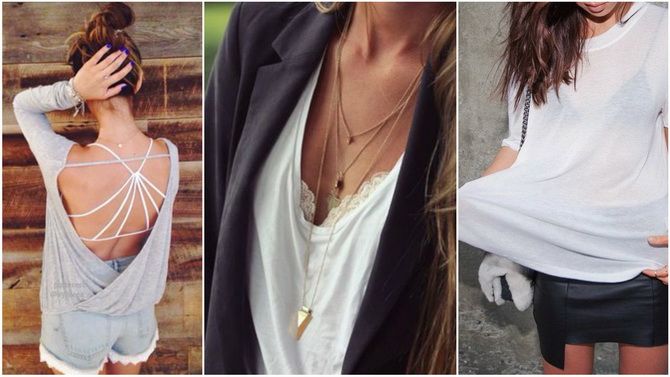 Secondly, this situation can be saved by lace underwear, which intentionally peeps from underneath a shirt or a T-shirt. Choose open-knit bras without underwires, or better, a trendy bralette top.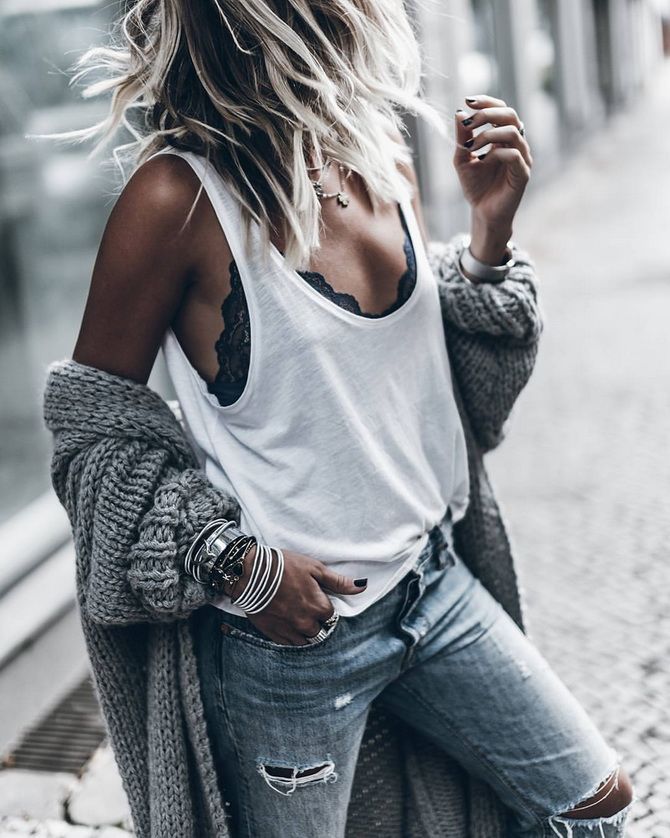 Thirdly, choosing a light top on straps or without them at all, wear seamless underwear or a strapless underwire bra, a bandeau, a bra with a neckline.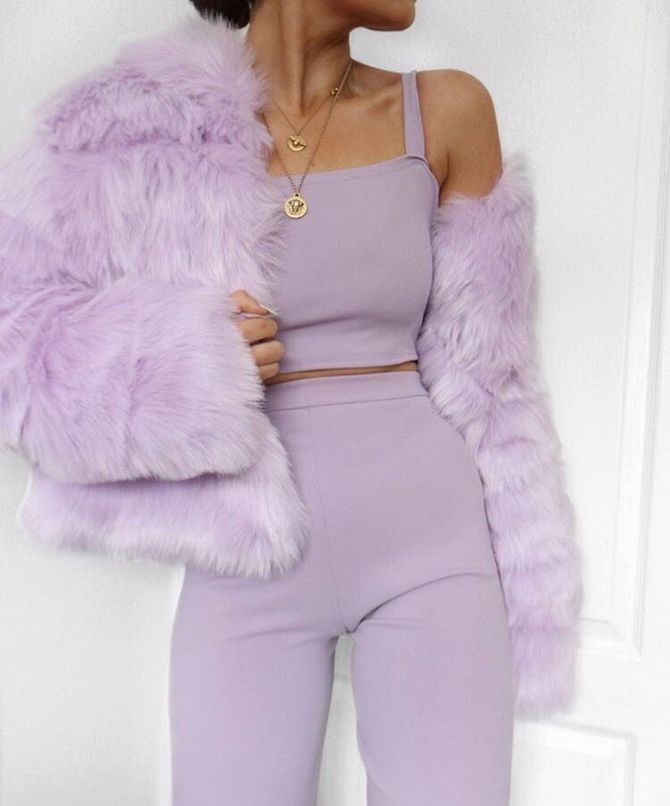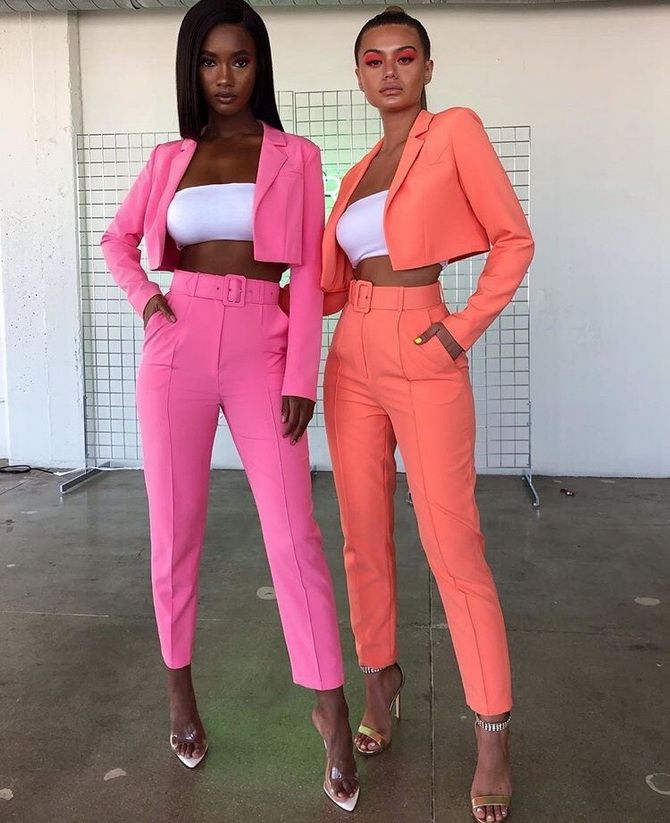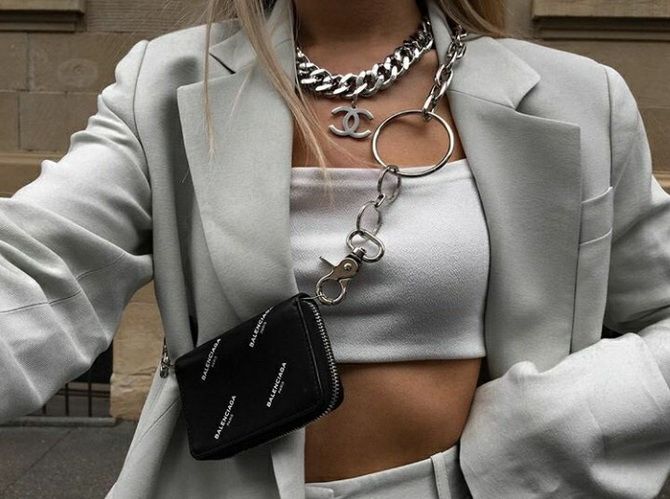 There are also a few ideas on how to wear tops without a bra. You can use breast shells or a special tape for the neckline.
The problem with straps can be reduced to nothing by wearing an openwork top over the shirt or trying on an unusual pearl top over an ordinary white T-shirt.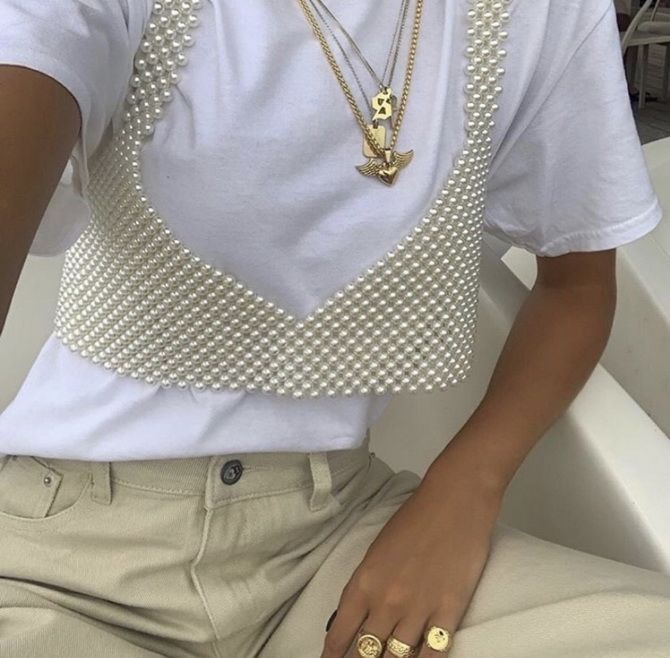 Similar articles / You may like this