Whatever your fashion preference, short-toed boots will always go with any outfit. Perhaps for this reason, ankle boots have won the attention and love of women. If you're wondering what to pair these shoes with, check out our article on joy-pup.com.
Bonus Video Walter Mendez at New York Fashion Week Powered By Art Hearts Fashion February 2023
With jeans
Pair ankle boots with regular jeans for a youthful and dynamic look. The results when combining these two basic things are always pleasing. By combining them together, you will radiate femininity while maintaining youth and personality. To complete your look, add a long sleeve shirt, sweater or oversized T-shirt. In this outfit, you can confidently walk down the street in spring days. Apart from jeans, skinny trousers or leggings paired with ankle boots also have the same effect.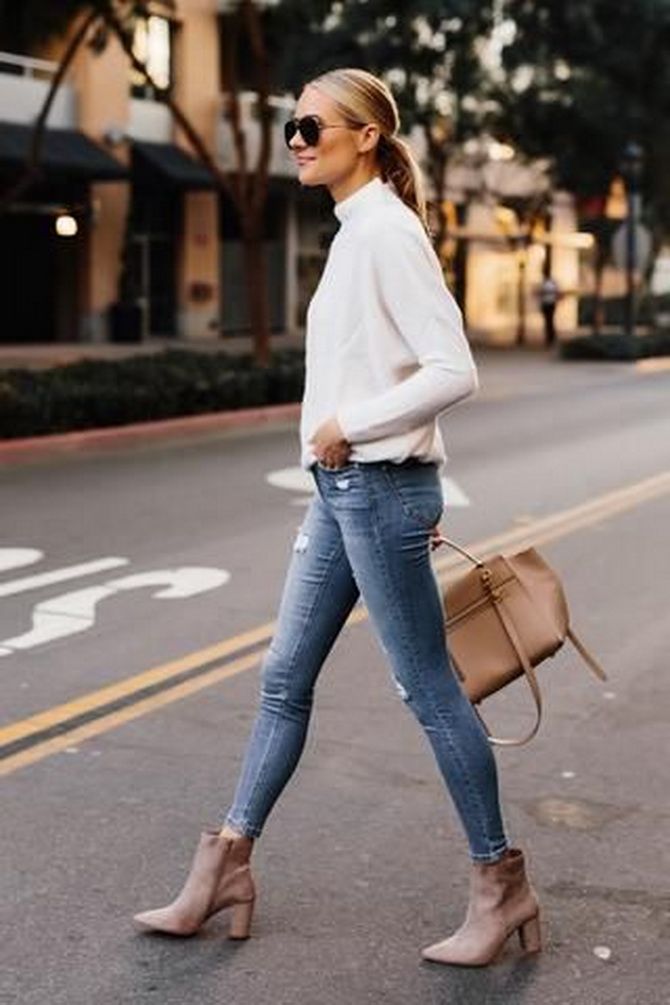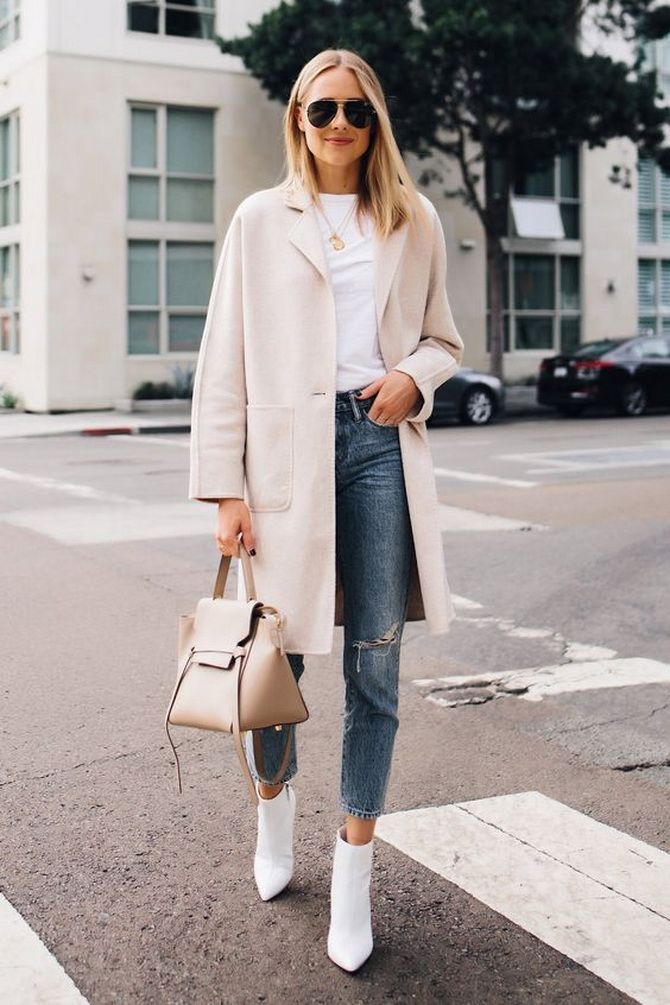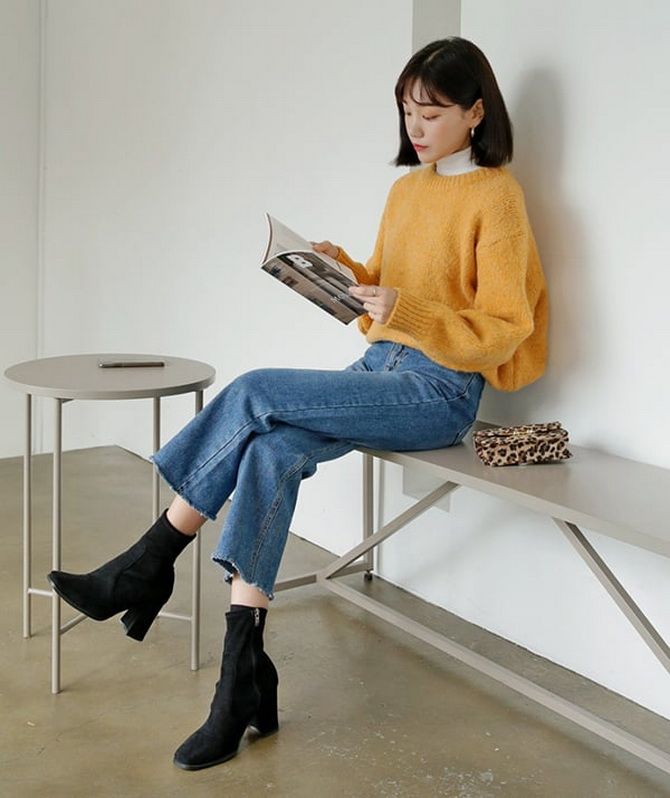 With midi skirt
A midi skirt is a symbol of simplicity, but at the same time femininity. Midi skirts come in a variety of styles, from flared to fitted long models. If your body type has a large and coarse bottom, ankle boots in combination with a flared skirt will suit you. Girls with a slender tall figure can combine ankle boots with a tight midi skirt or with a slit. This combination is very effective for accentuating the figure, especially if you choose bright colors and simple textures.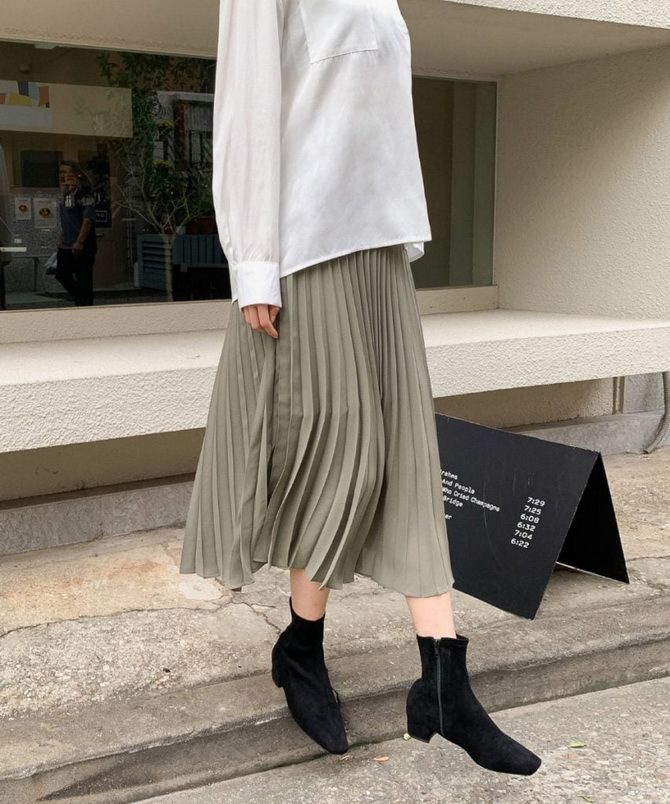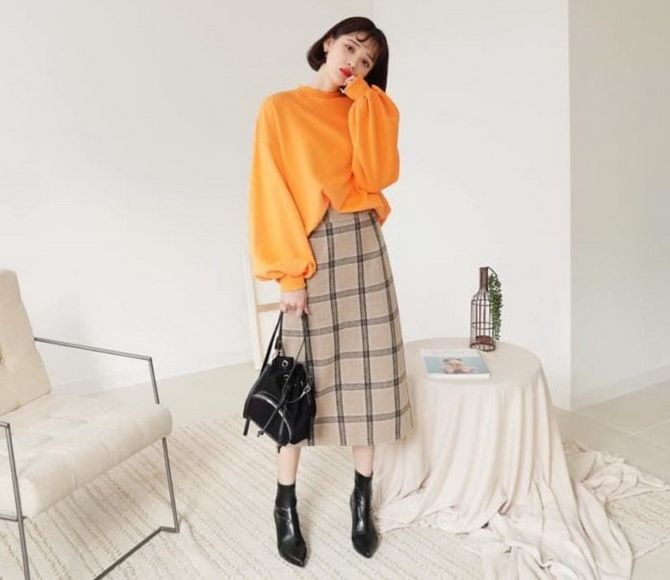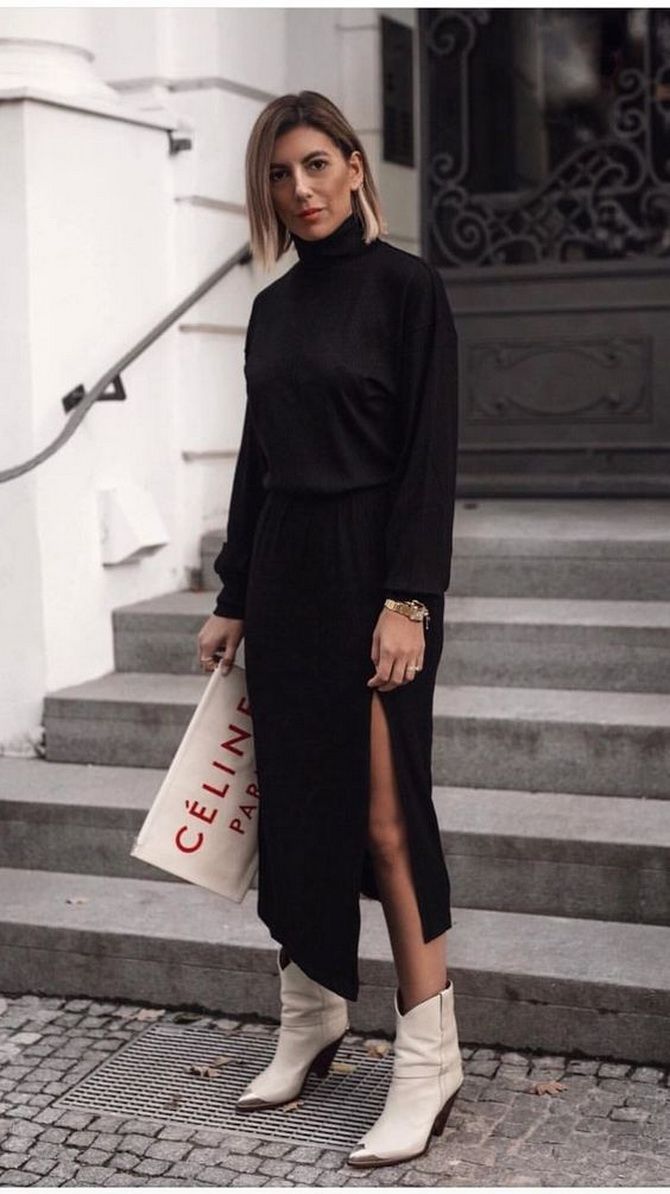 With a maxi dress
This way of combining with half boots is quite popular and many women like it. It is also the perfect choice for changing seasons. Long dresses with a floral motif will make the wearer feel light, elegant and youthful. You can pair this outfit with a thin long-sleeved shirt or a cardigan over it. However, in order for the outfit to have the perfect overall look, you should pay attention to match the shirt and ankle boots of the same color. This color scheme especially improves the aesthetics of the look without letting your outfit get gaudy.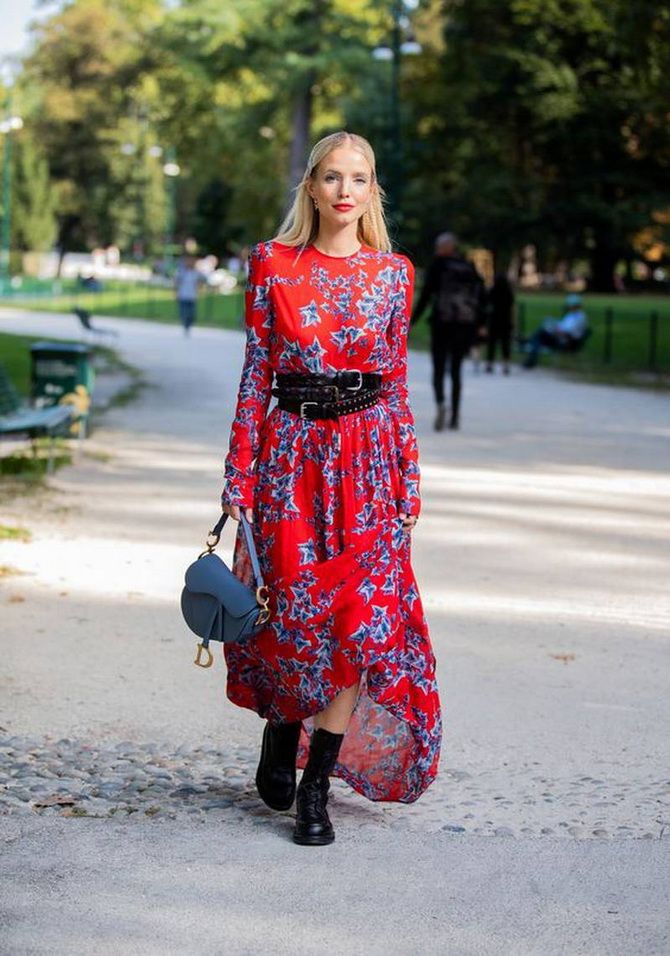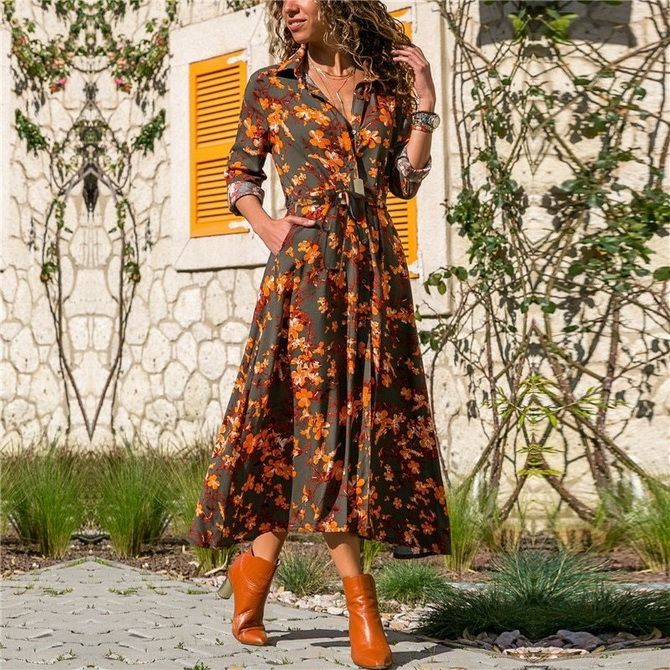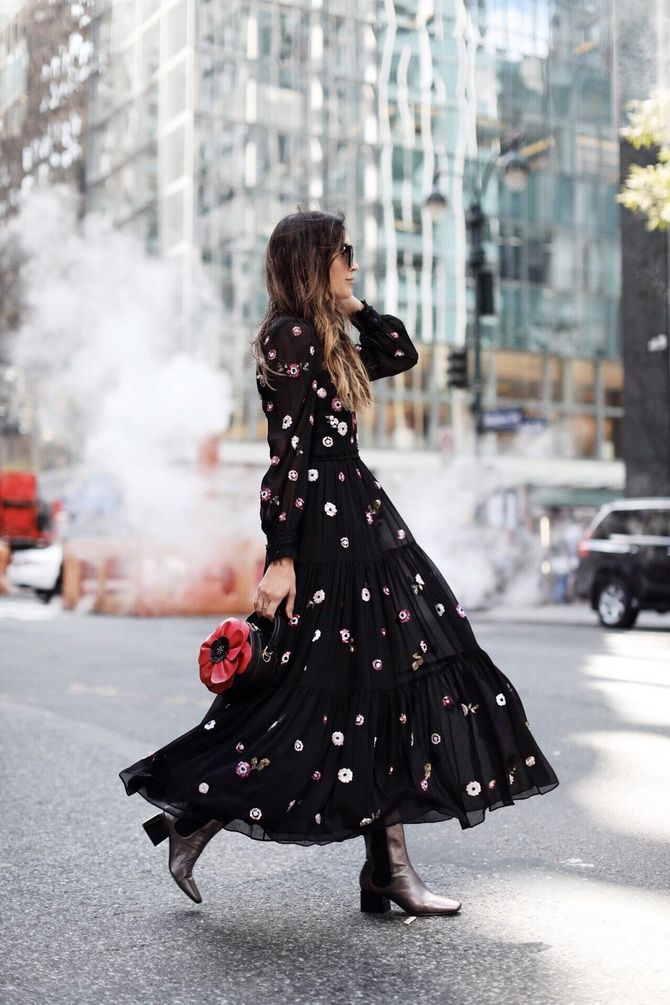 With short skirts
Ankle boots are easy to match with different outfits, including a short skirt. In this image, you will look very individual and extremely attractive. If your choice is a short skirt, pair it with a turtleneck or a basic t-shirt. Choose clothes and accessories in similar colors.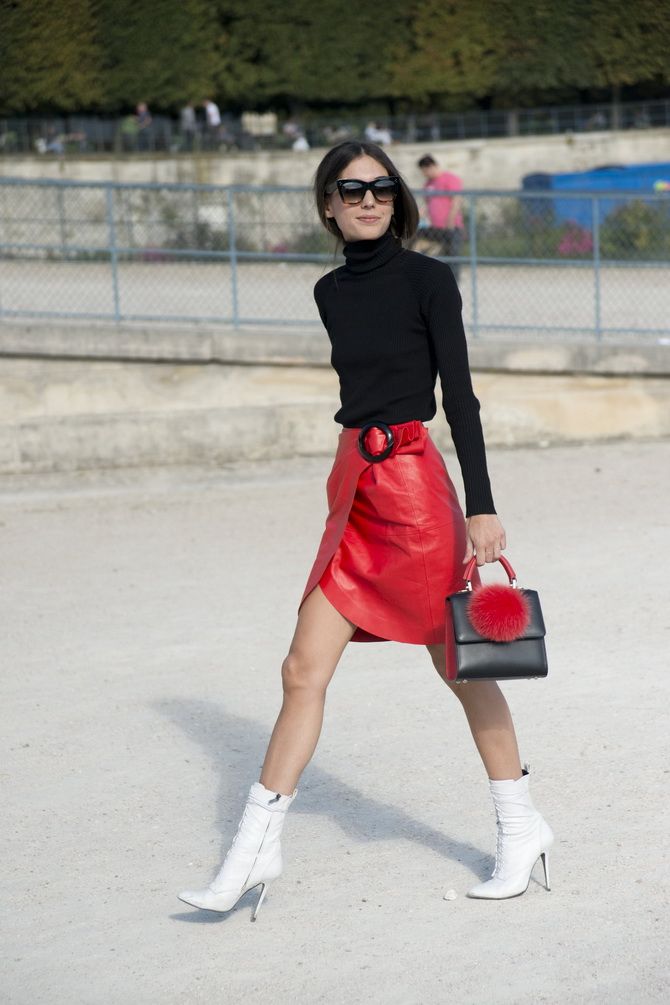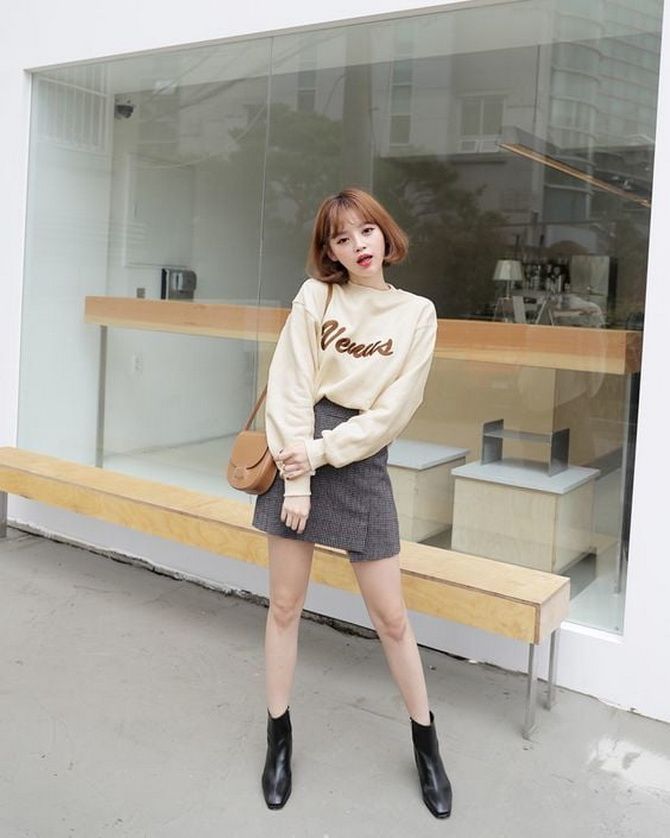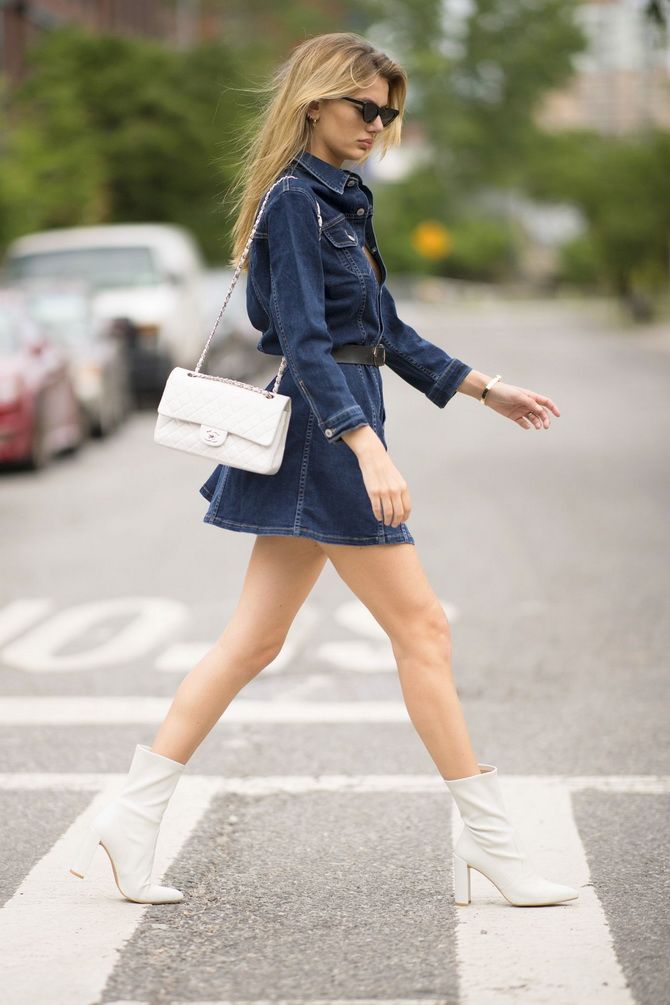 With a long coat
Another great idea for an image that you can apply. Long coats are ideal for wearing with ankle boots – this is not only warmth and comfort, but also aesthetic pleasure. The owner of this combination always feels very fashionable and attractive. Can be combined with long skirts, skinny jeans or leggings. However, this look is not suitable for petite women as the long coat flaunts modest stature.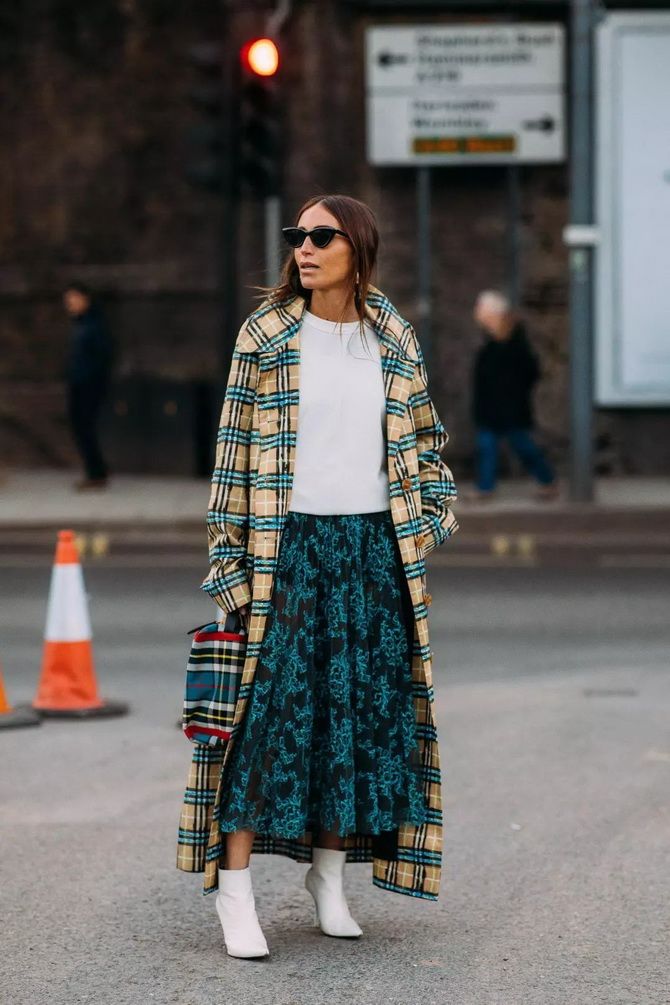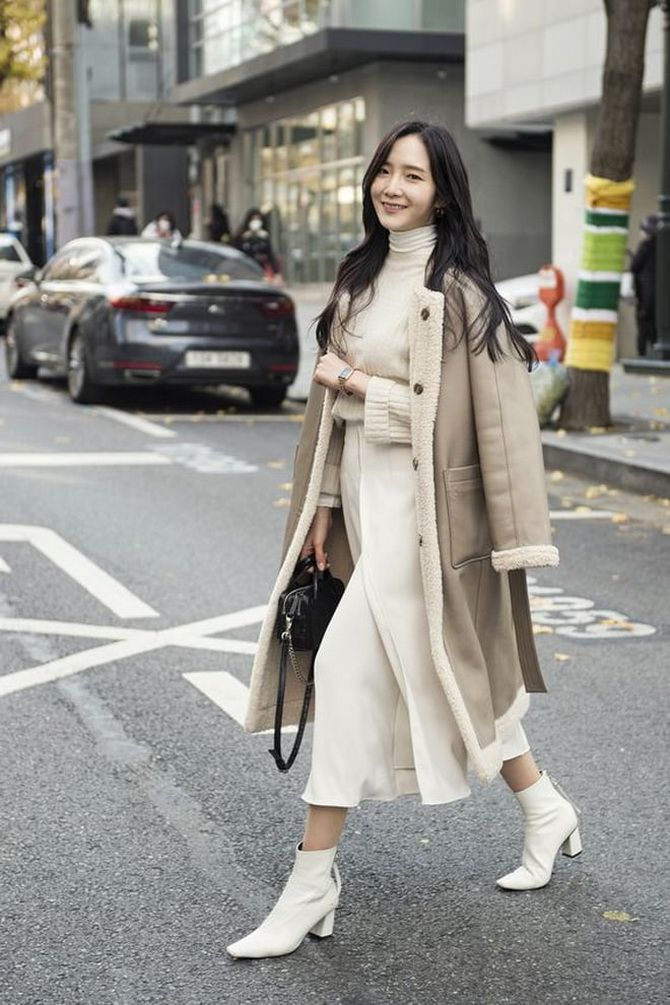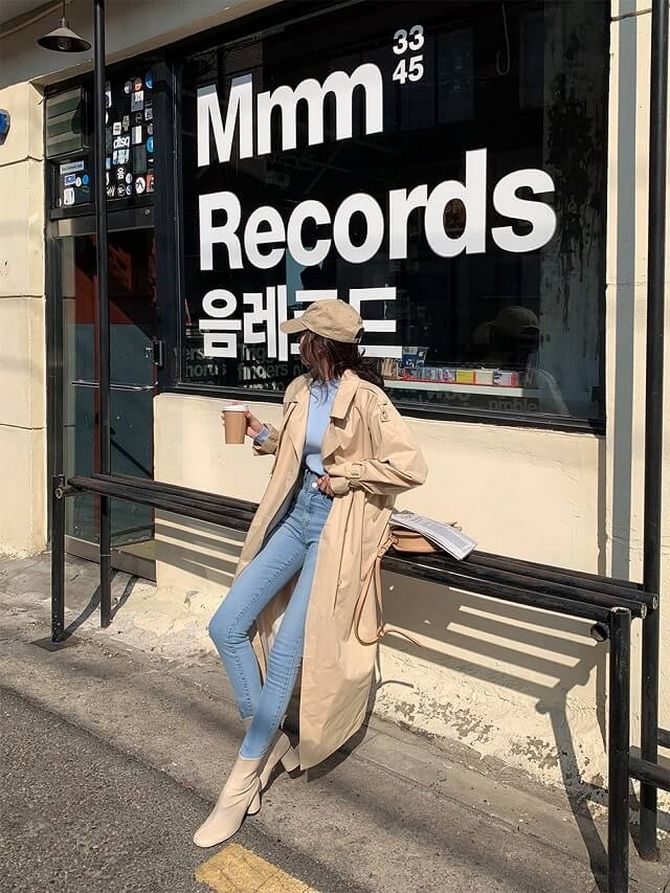 To be continued…
Similar articles / You may like this