Wide trousers and a shirt are a versatile combination that will perfectly complement a street style look or business style. But to make your look more attractive, you need to know how to pair wide leg pants with a shirt in 2023. We will tell you about fashion tricks in joy-pup.
Keep Proportions
Wide trousers from the hip are best combined with a fitted, even shirt. If the pants are narrower or widen from the knees, you can choose a more voluminous shirt. Also a good option would be a free model, tucking in which you highlight the waistline.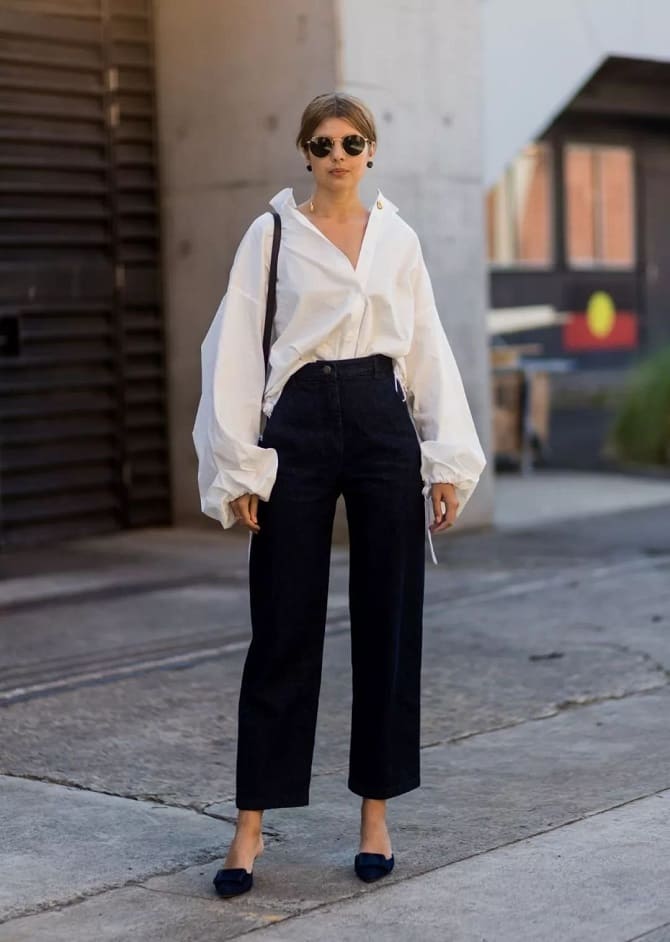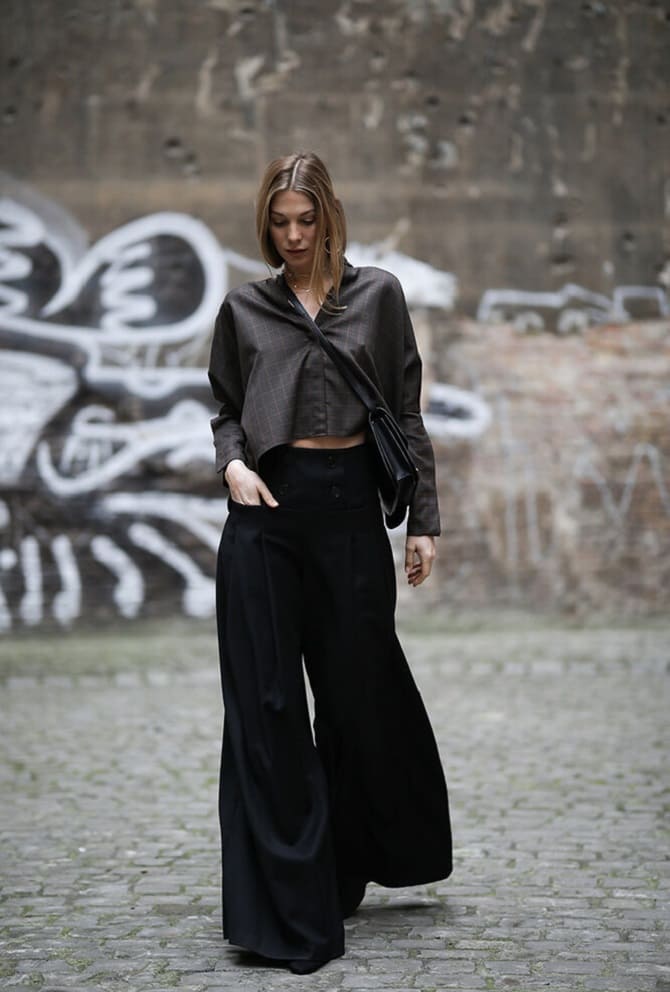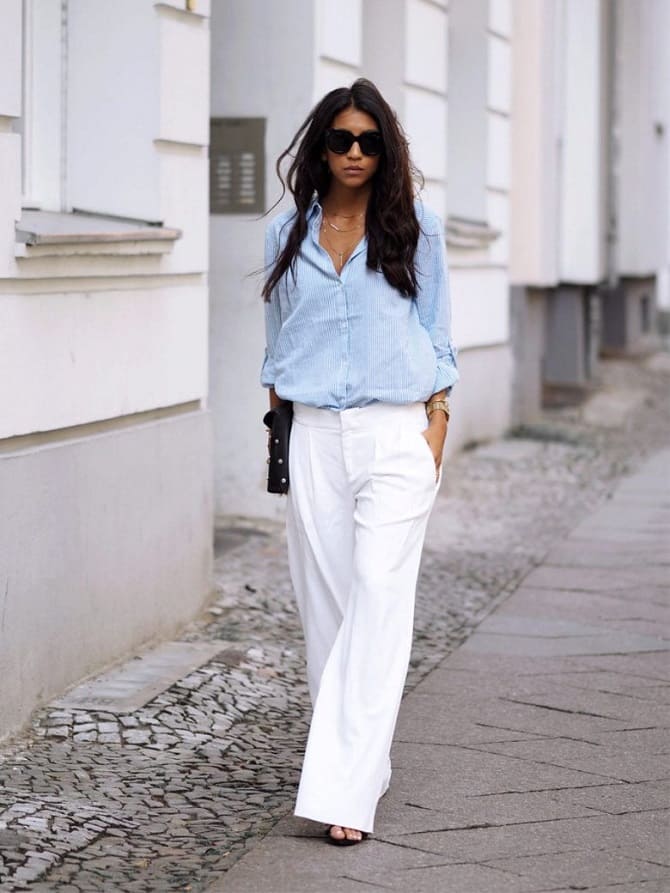 Tuck in your shirt
This is an important fashion trick, because it is important that the image with wide trousers is feminine. You can tuck in the entire shirt, or just tuck in just one section for a more relaxed style. You can also use a belt.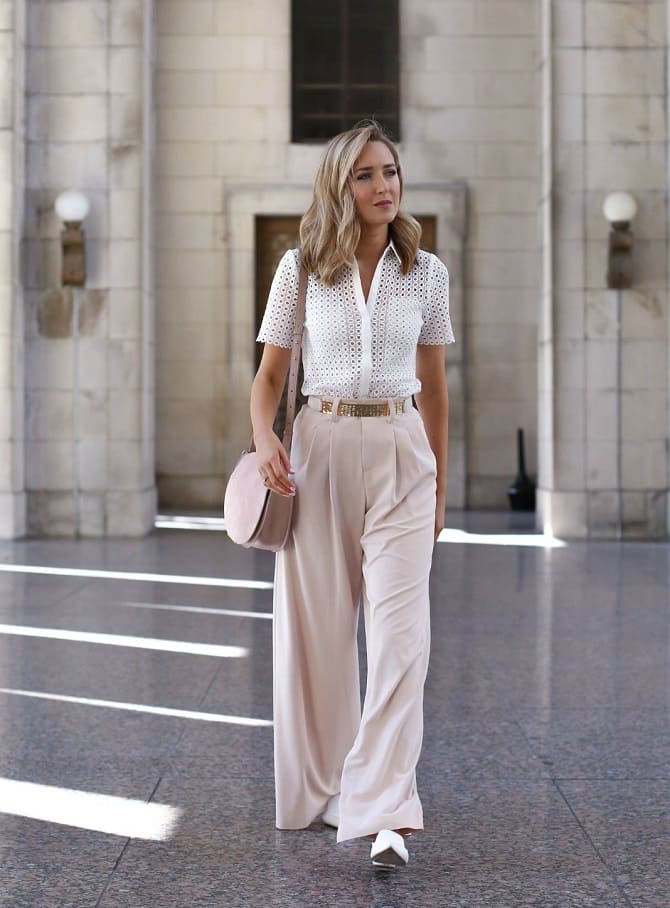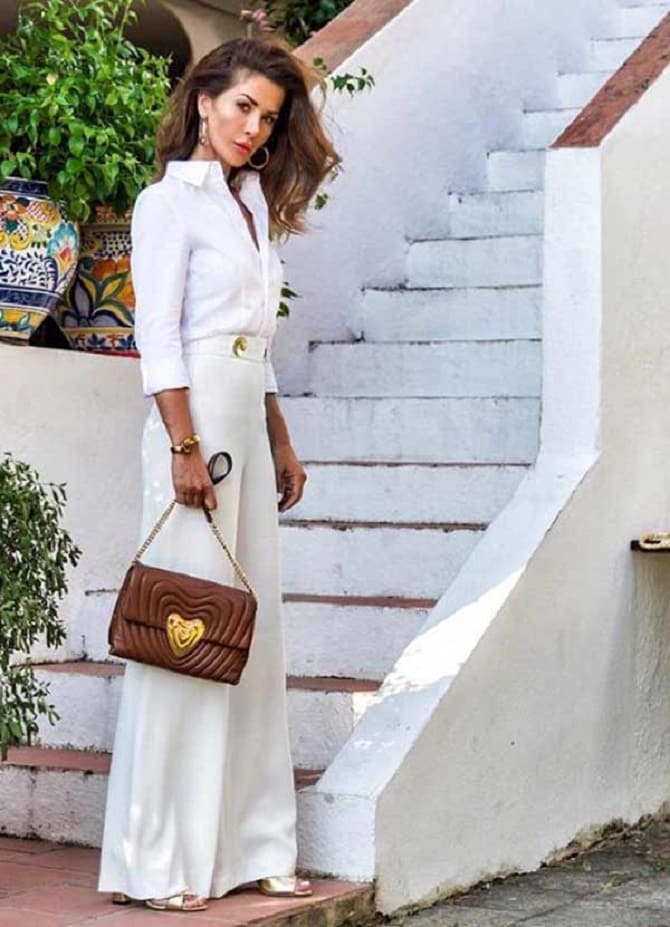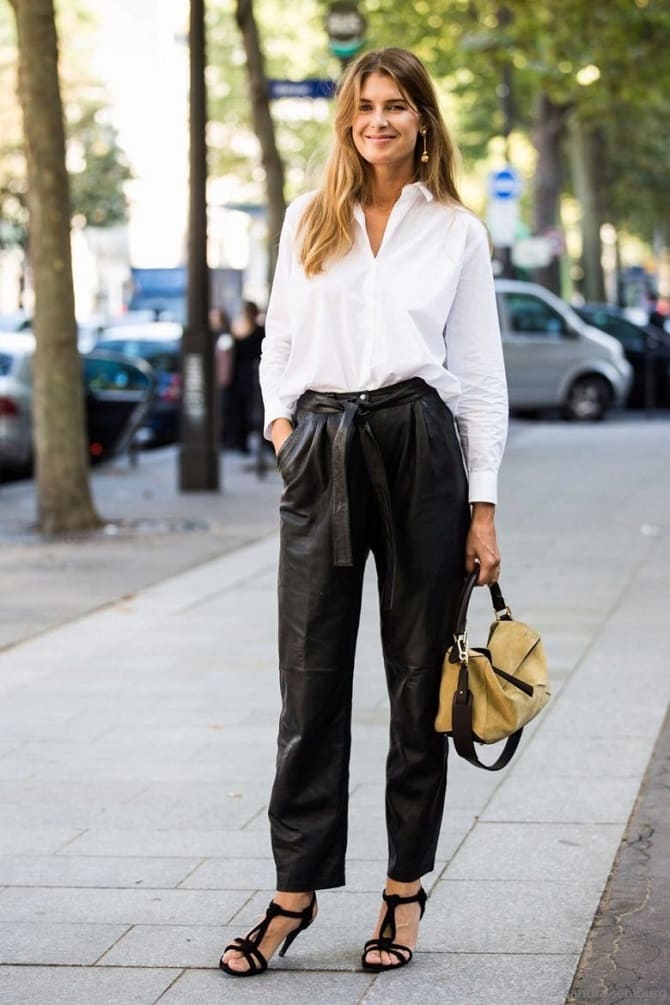 Play with color
Despite the fact that monochrome bows remain in fashion, feel free to experiment. Choose a shirt that should be different in color from trousers, and it can also have prints. This will give the image sophistication.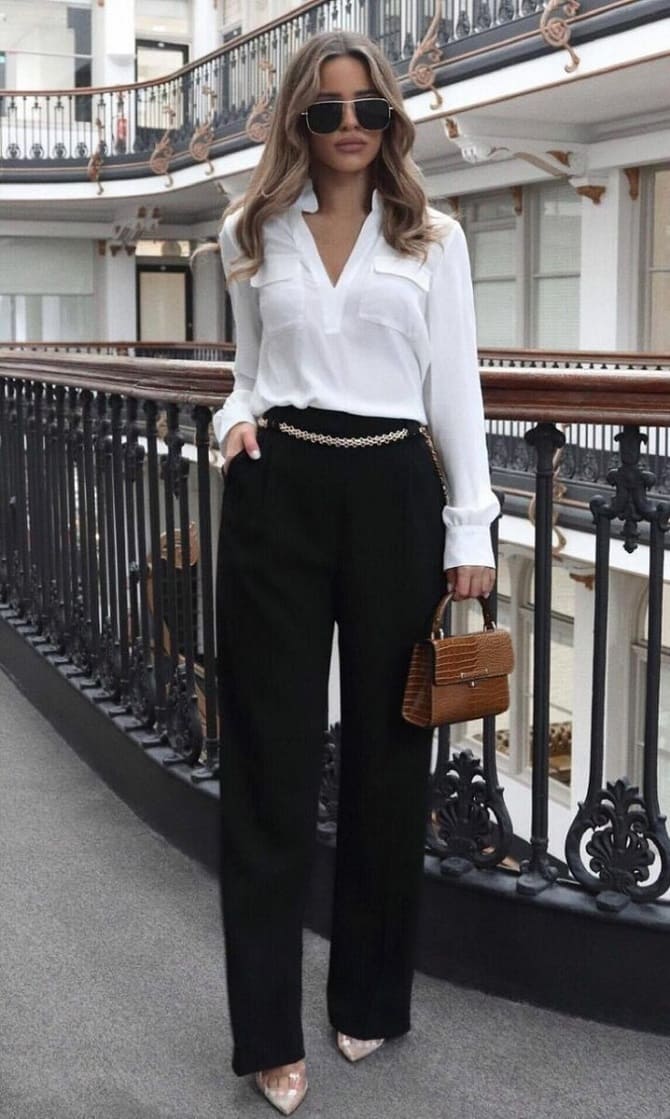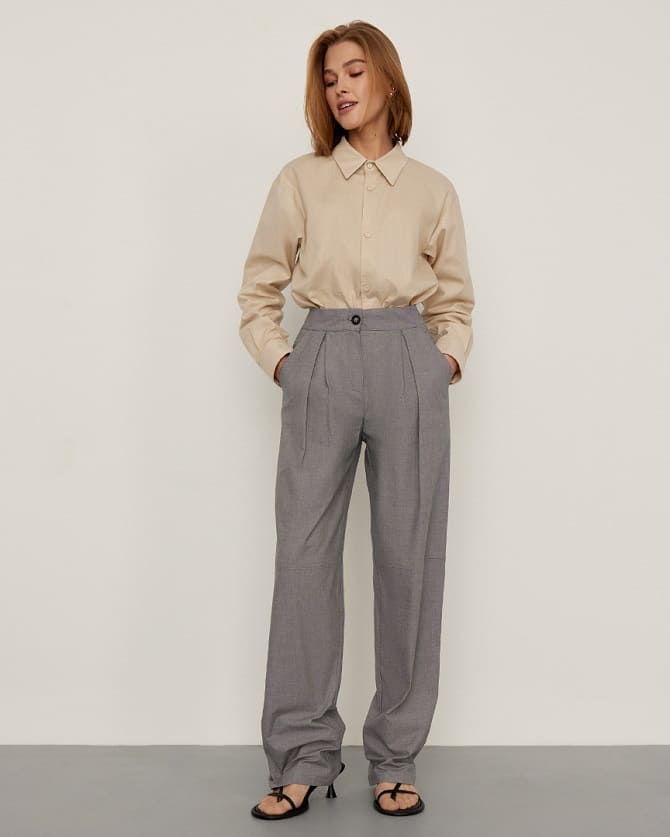 Combine wide leg trousers with an elongated shirt
If you want to make your look bold and unusual, try the combination of wide trousers with an elongated shirt. Do not tuck it in, but it should match the bottom in color. You can also wear a T-shirt, trousers and a shirt without buttoning it up.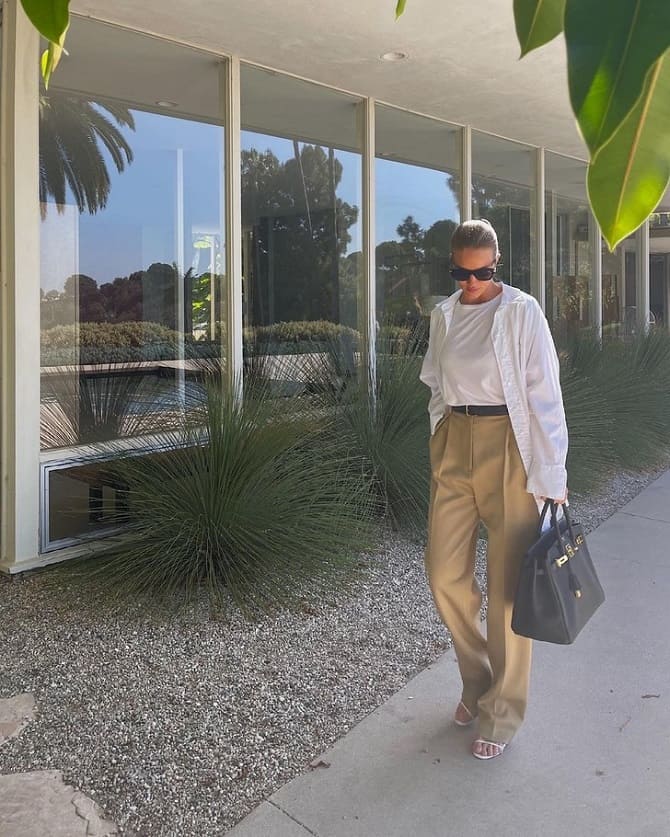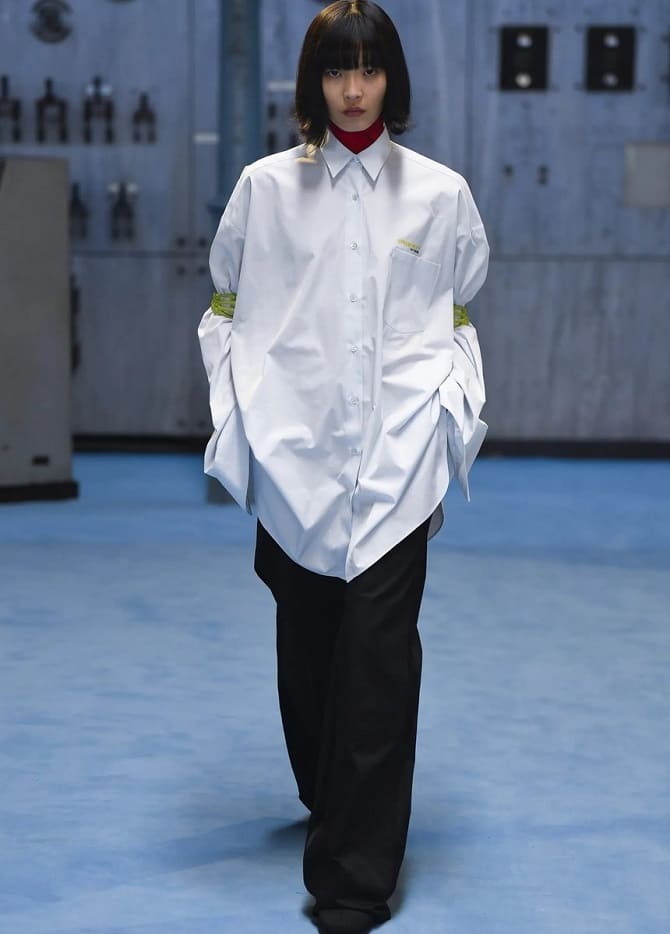 Watch the bonus video Mondo Guerra at New York Fashion Week Powered By Art Hearts Fashion February 2023
To be continued…
Similar articles / You may like this