A sweater is an integral part of the wardrobe for the cool season. You can combine it with a skirt, trousers, jeans or leggings. And while we tend to choose what to wear without thinking, we can create many beautiful and comfortable outfits with a simple sweater. Read on Joy-pup for simple fashion tips on how to wear a women's sweater in style and elegance.
Bonus Video Raul Penaranda at New York Fashion Week Powered By Art Hearts Fashion February 2023
With jeans
Wear a sweater inside your jeans for a neater, more tidy look. Give preference to models with a high waist. This will create a more proportional look and make your figure look more elongated. You can play with color and textures in the image. For example, a rough wool sweater will look good with sleek jeans, while a soft cashmere sweater will work well with lightly distressed jeans. Contrasting colors in the image create a brighter and more dynamic look. Adding accessories like a bag, sunglasses, hat can make a big difference in the look.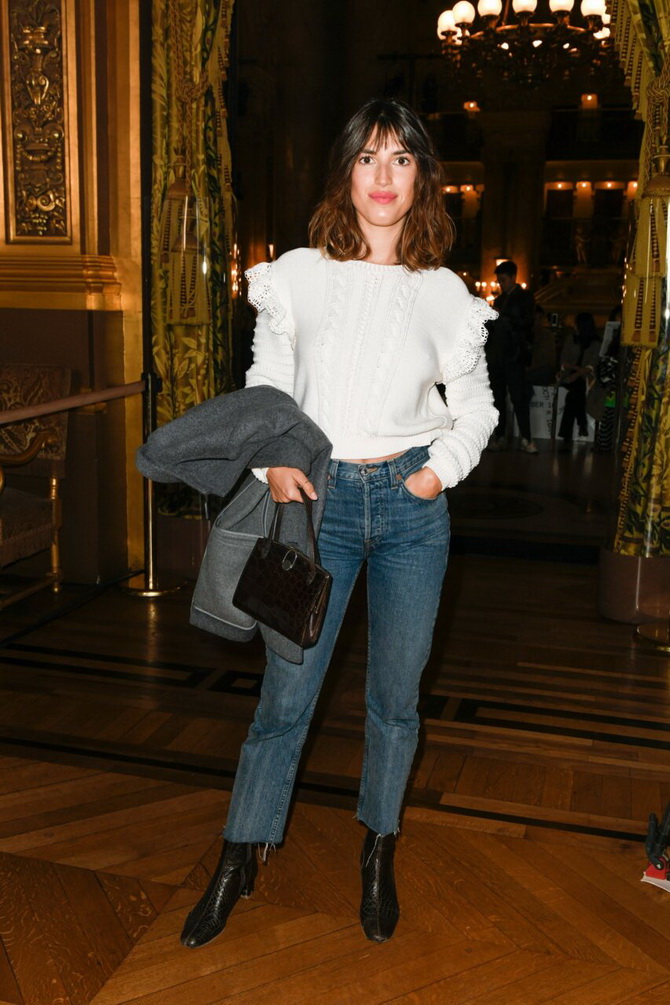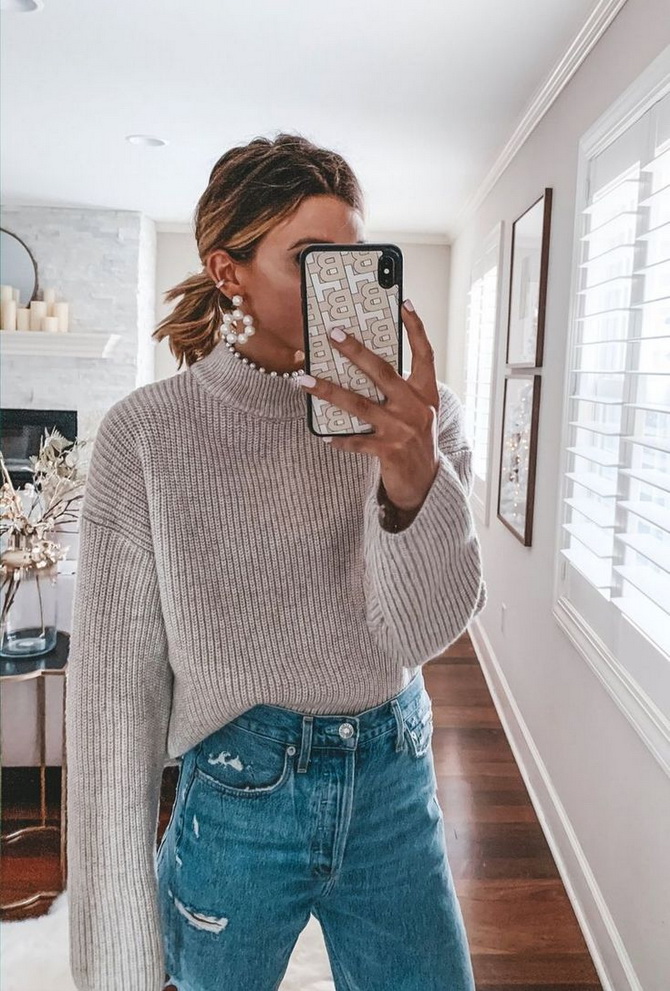 With a skirt
Combining a sweater and a skirt can create a beautiful and elegant look. The skirt can be of different lengths, from mini to maxi. Choose a sweater that matches the length of the skirt. For example, a miniskirt can look more elegant with a thin sweater, while a maxi skirt looks better with an oversized knitted sweater. Shoes can also significantly affect the overall look, you just need to choose a good style. For example, high boots go well with miniskirts, and pumps go well with maxi skirts. Complete the look with a stylish bag.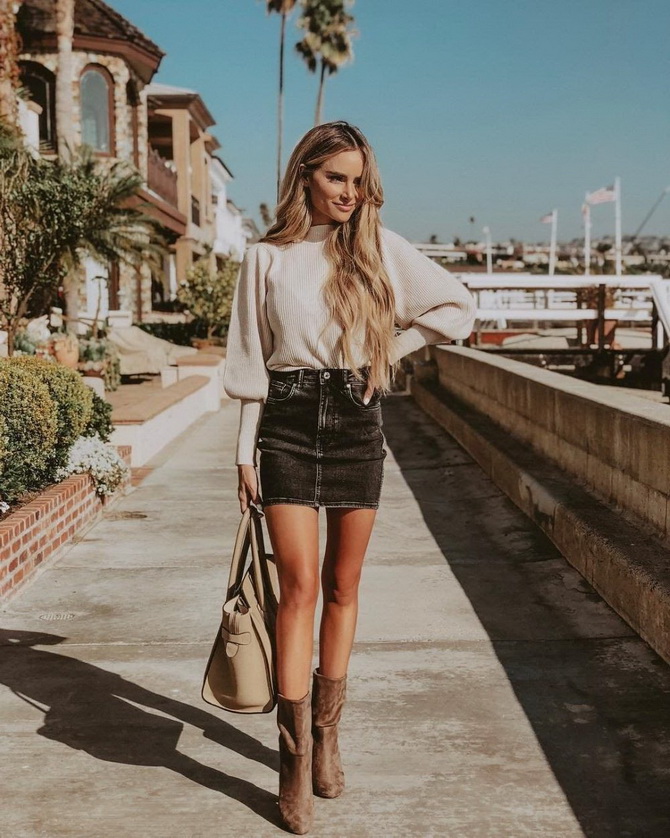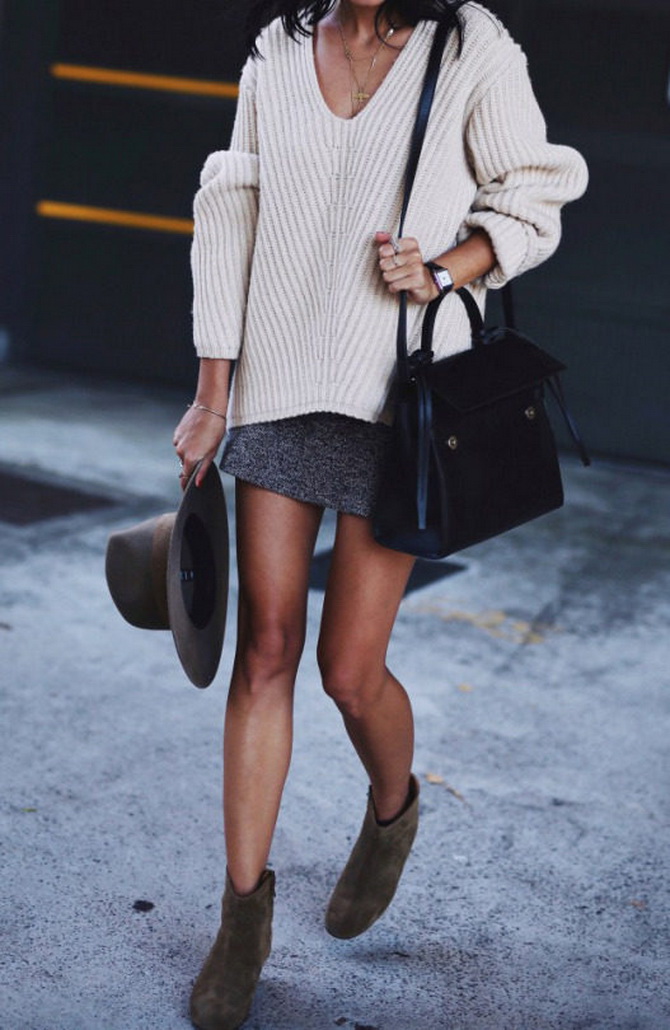 Like a dress
An elongated sweater can be worn as a dress on days when the air temperature is still low. Feminine and elegant dress will be even more fashionable in combination with a belt. A belt is an accessory that can transform almost any outfit. If you add it to an elongated sweater, it will accentuate your waist. An outfit in neutral tones can be combined with a brown leather belt.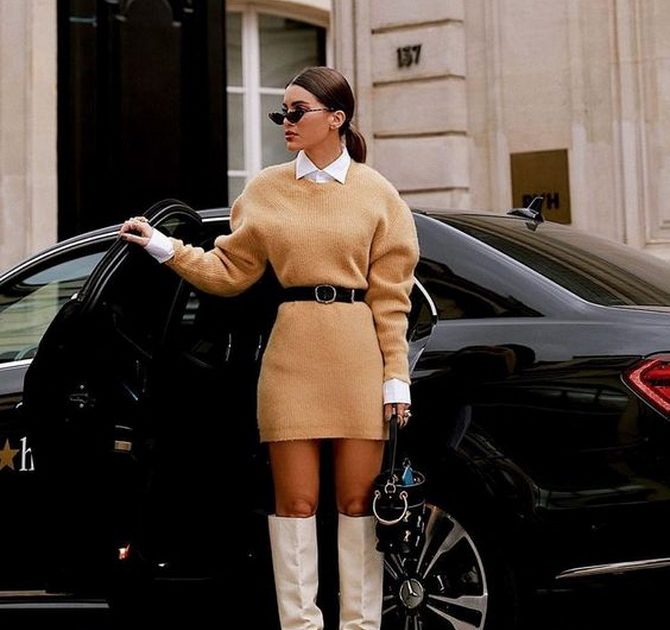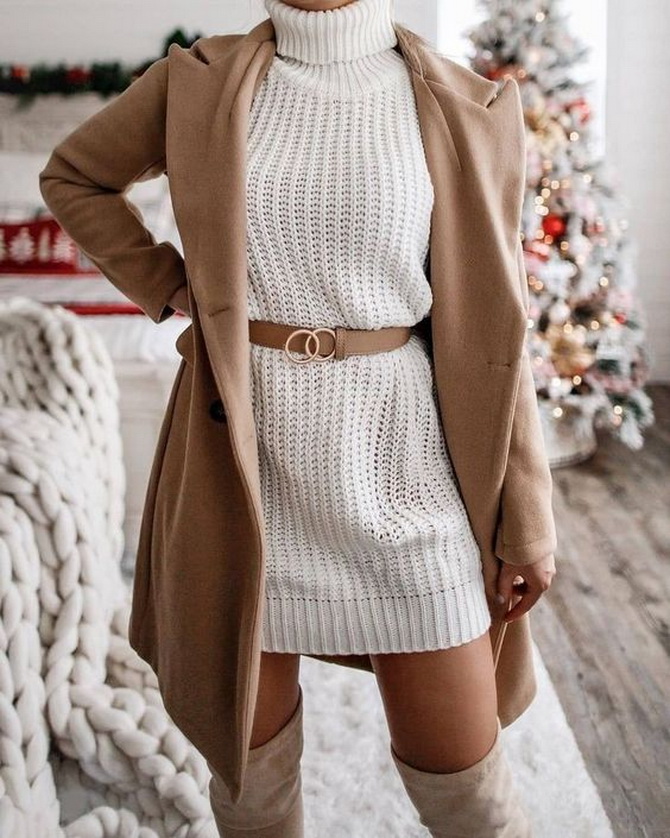 Sweater with shorts
A sweater with shorts creates a light and stylish look. For a balanced look, choose a sweater that is neither too bulky nor too thin. Sunglasses, a shoulder bag or a hat are a great way to add some extra personality to your look.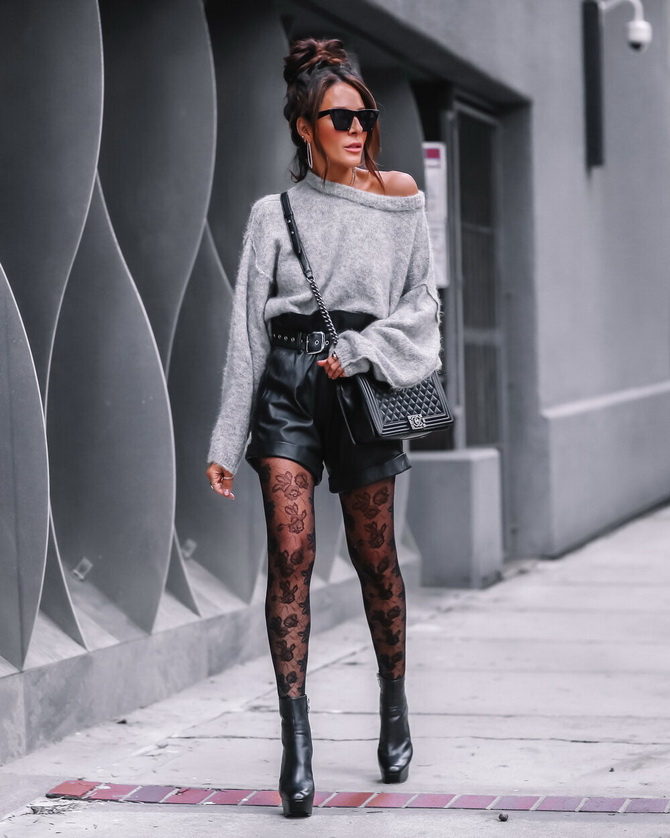 Shirt over sweater
We usually don't choose this combination because we think the thinner layer should be underneath the thicker one. But an oversized white shirt over a knitted sweater will look fresh and stylish.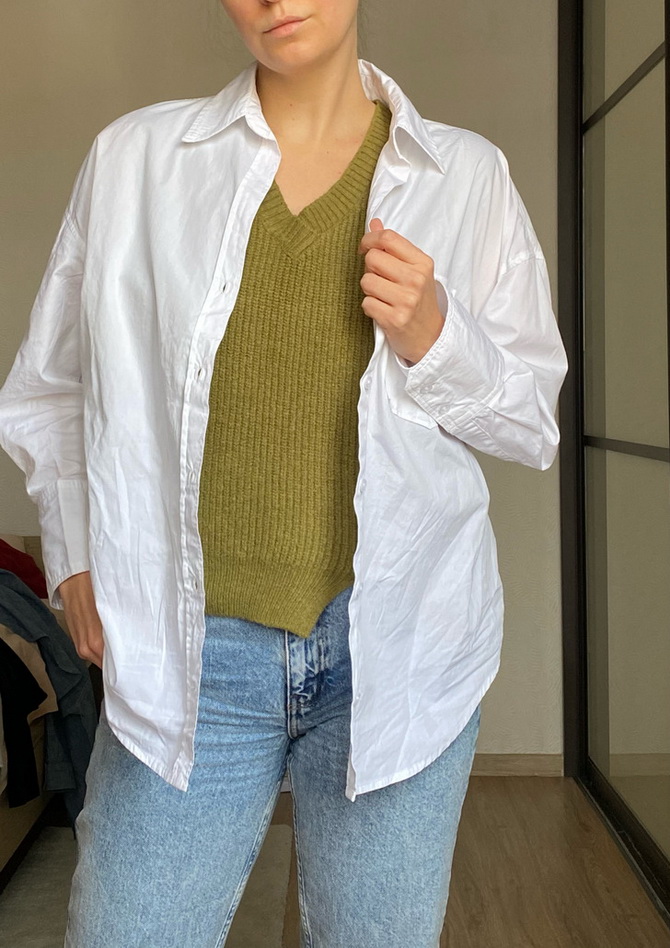 With a turtleneck
If you want to try this combination, the sweater you plan to wear on top should be larger than a turtleneck. This is necessary so that the sweater does not ride up when moving. Crew neck sweaters look best over turtlenecks. Leaves room for various accessories such as a necklace or scarf. In addition, it visually lengthens your body.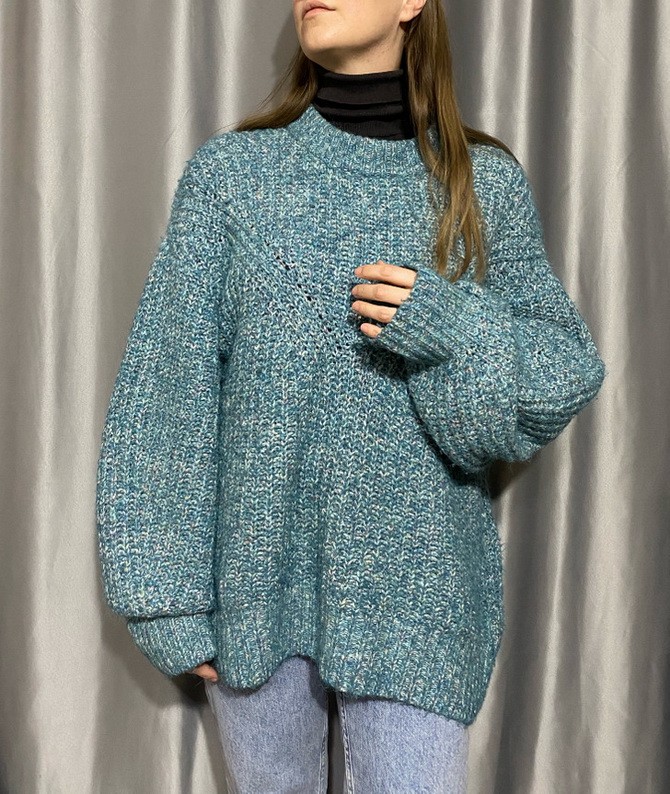 Similar articles / You may like this