T-shirts are in every women's wardrobe, because they are true all-rounders. These are simple pieces of clothing that can be combined in many ways – as a base or accent. Read on joy-pup.com which t-shirts will be trending in 2022.
Boyfriend T-shirts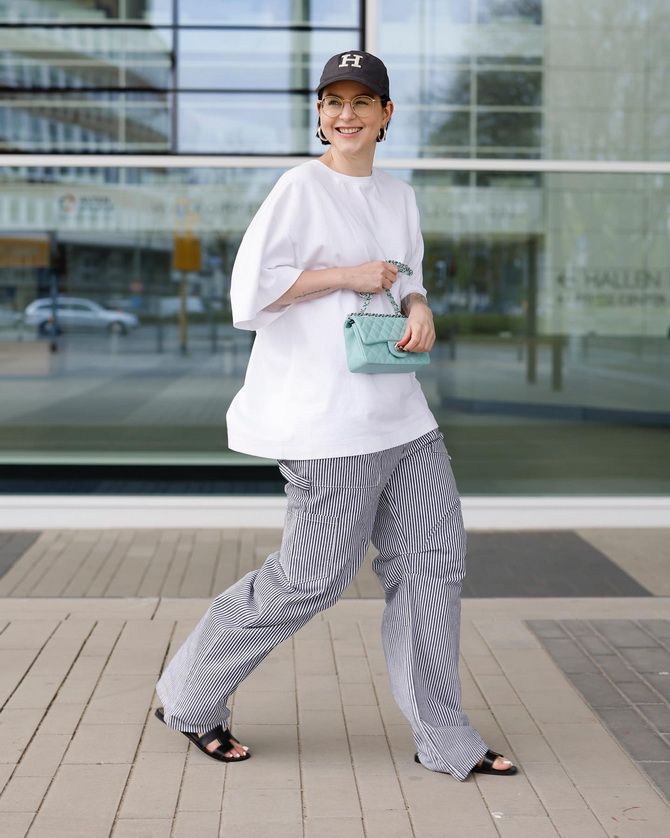 These are oversized and straight-cut T-shirts that have migrated from the men's wardrobe. Trend style features:
T-shirt must not be transparent.
The length should end just below the hip.
Sleeves cover about half of the shoulder or reach the elbow.
Round neckline should not be too tight, but not too deep.
A boyfriend's T-shirt can be both the central figure of the image and the supporting role. They give a casual look and also make elegant satin skirts or dress pants suitable for everyday wear. Classic white is always the right choice. For summer color-blocking looks, try teaming with a tee in trendy colors like Very Peri, deep Bottega Green, orange, pink or yellow.
Polo shirt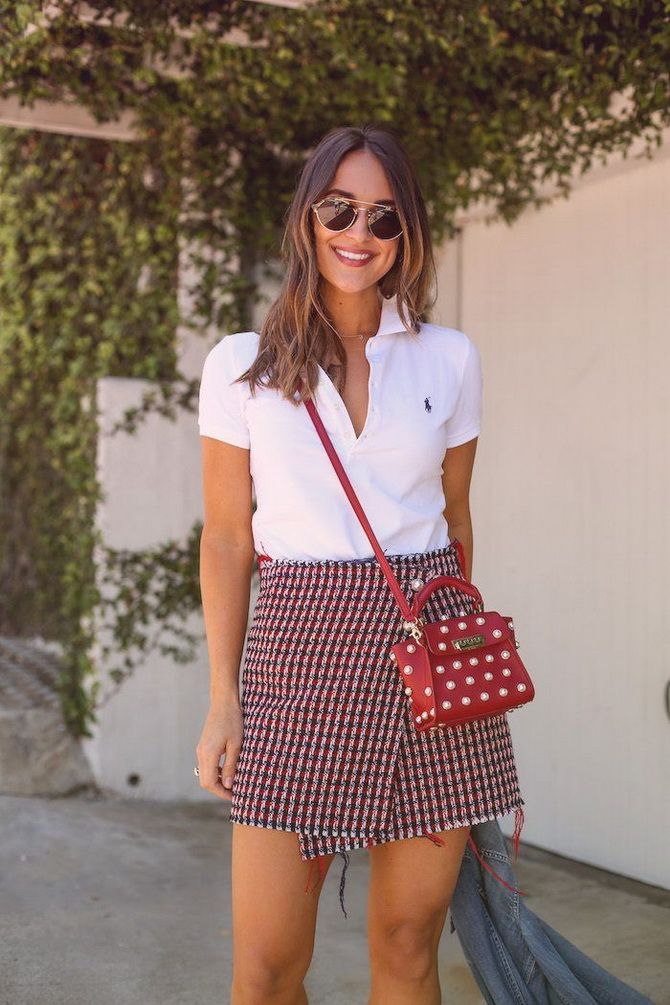 In the early 1900s, a T-shirt with a distinctive polo collar appeared in the subtropical climate of India. Then it became part of the equipment of tennis and golf players. Polo shirts are not only multifunctional and sporty, but also a successful combination of business and casual style. Depending on the combinations, it is suitable for formal and informal occasions without losing comfort and practicality. In 2022, polo shirts are versatile in terms of material, shape and color. It is presented not only in a classic design with embroidery on the chest, but also in a stylish cropped version, oversized size and even as a dress. The best additions to a polo shirt are a tennis skirt and trendy sneakers.
Striped
This trend takes second place right after the white basic t-shirt. The fashionable striped T-shirt is reminiscent of the sailor's uniform and in 2022 it again offers the familiar colors: red and white, blue and white or black and white. In this bow, the fit of the T-shirt and the silhouette of your image are important. Too tight a model worn over jeans may not look very advantageous. But if you tuck a loose striped T-shirt into the belt of your trousers or skirt and focus on the waist, then the look will be very advantageous. Shortened models have a similar effect.
With minimalist prints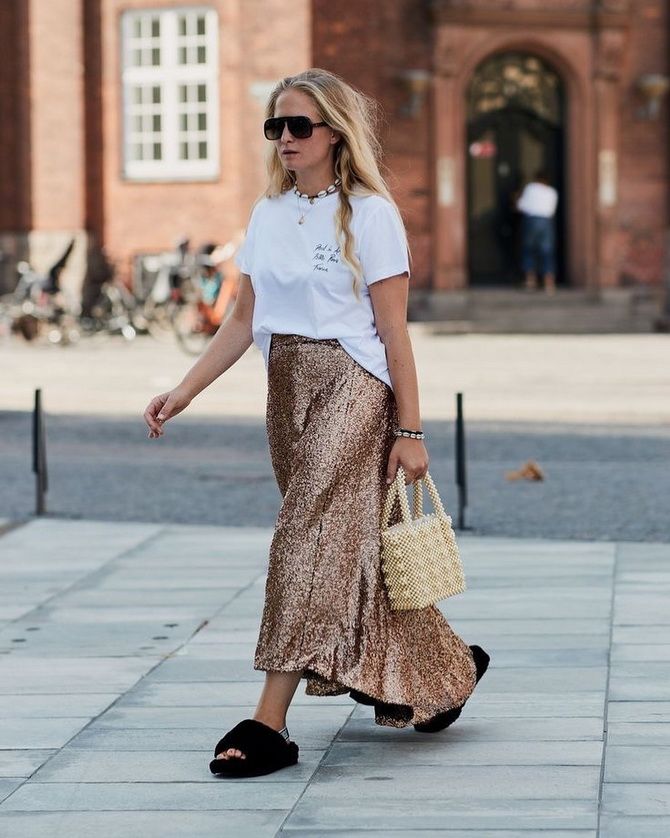 Massive colorful prints have been replaced by minimalistic drawings. Trendy T-shirts feature minimalist embroidery or an emblem print – less is more. This gives the piece a playful touch and provides a bit of variety among solid colors. Small lettering with a bold statement or brand name is also popular.
Crop T-shirts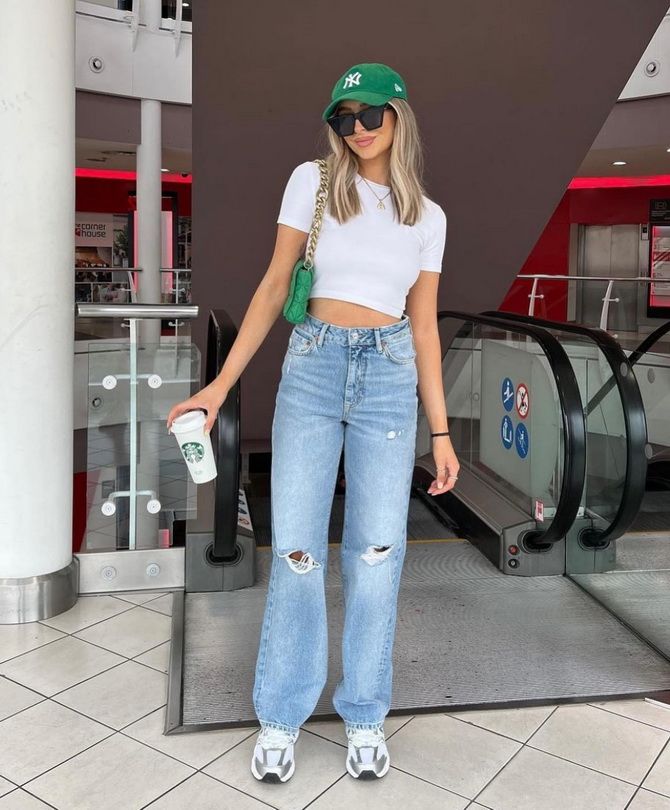 Cropped t-shirts have become a constant trend and are the perfect base for layered looks. Their length ends just above the navel, this season the models are presented in the form of ribbed or cotton jersey.
Similar articles / You may like this