It is quite difficult for most of us to refuse classic and discreet colors in clothes. Incorporating color combinations into our everyday looks is quite a challenge that takes practice. Pink and green – the combination is quite passionate and very elegant. We at Joy-pup show you how you can combine these colors together in the most stylish looks.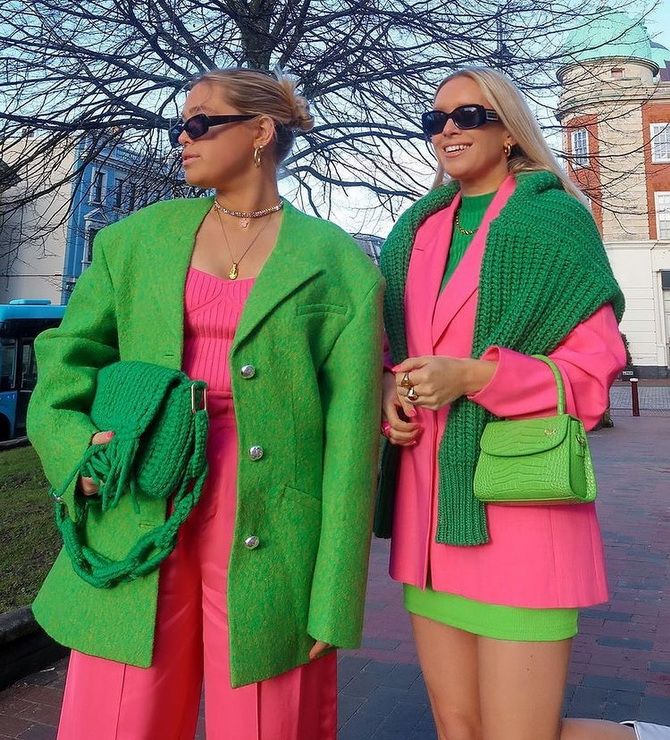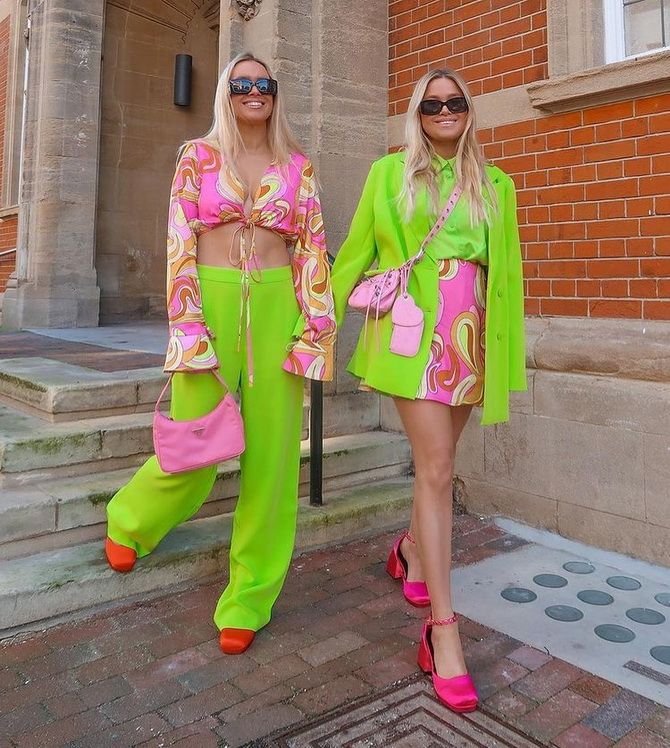 According to the chromatic circle, opposite shades are perfectly combined with green tones – from pale pink to deep purple. Thus, there is a combination of cold and warm tones.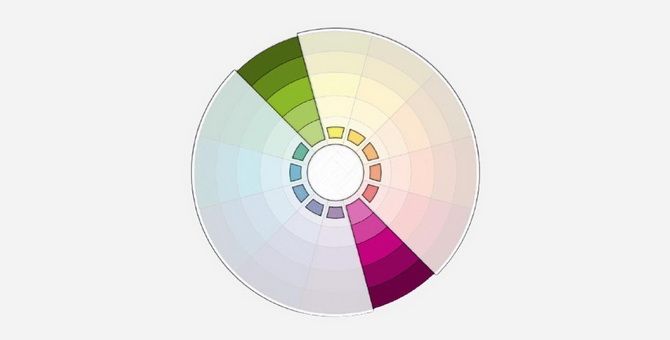 Pink and green are the perfect pairing that has the ability to balance and harmonize looks. Together they create a very pleasing contrast. You can tailor any combination to suit your style by balancing the elements to make them more suitable. Play with different hues and saturations. Mustard, khaki and dark green are perfect for the colder months, while brighter tones are perfect for a spring or summer look. From bottle color with caramel pink to neon green with fuchsia, these will be great combinations for the upcoming summer season.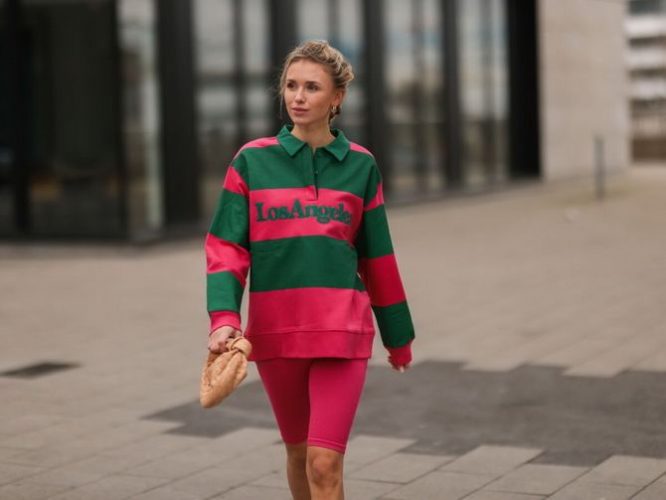 Looks for every day
A good way to mix colors that contrast well with each other is to choose softer, less saturated options.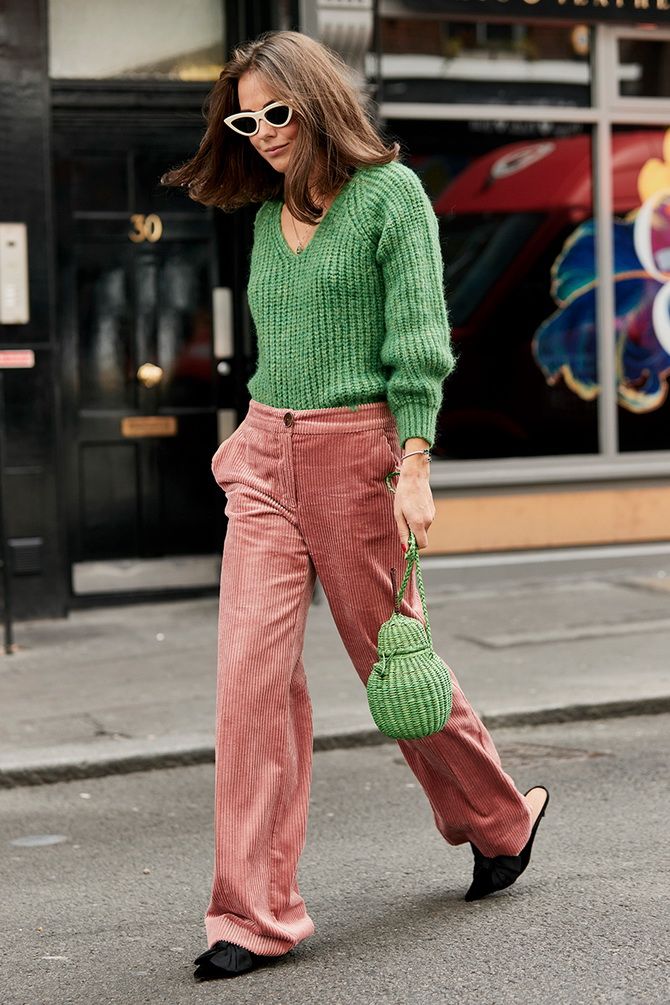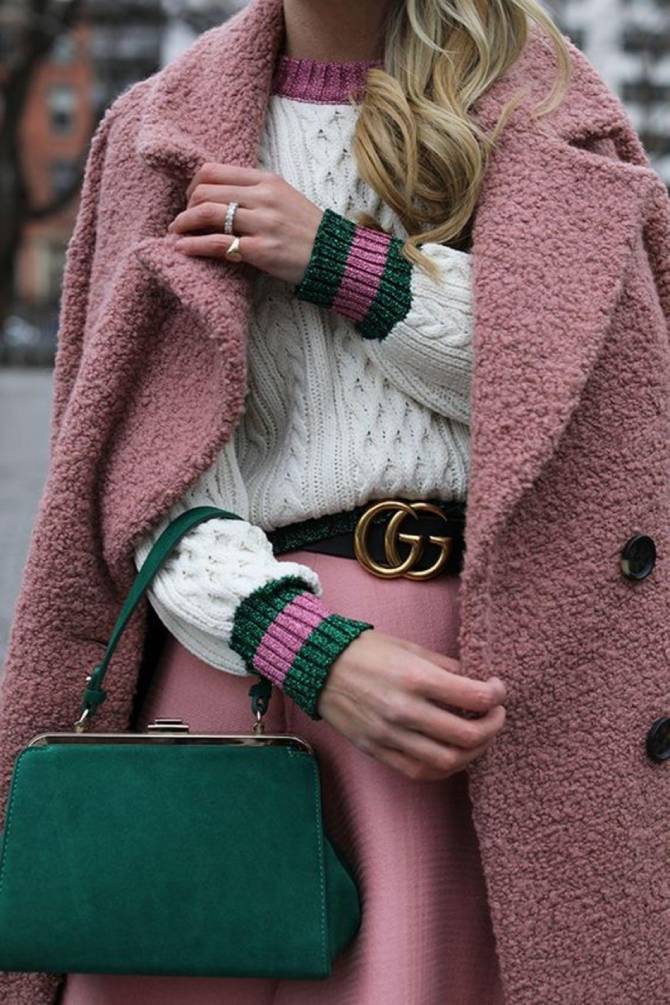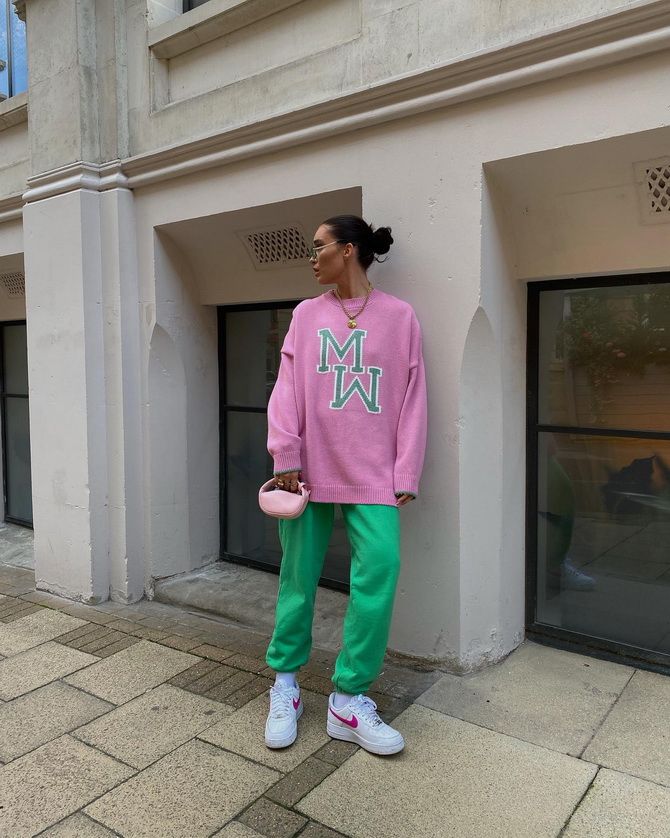 Bright combinations
Images in bright green-pink colors attract attention and cheer up. Neon colors will continue to reign in women's fashion and the popularity of this trend is unstoppable.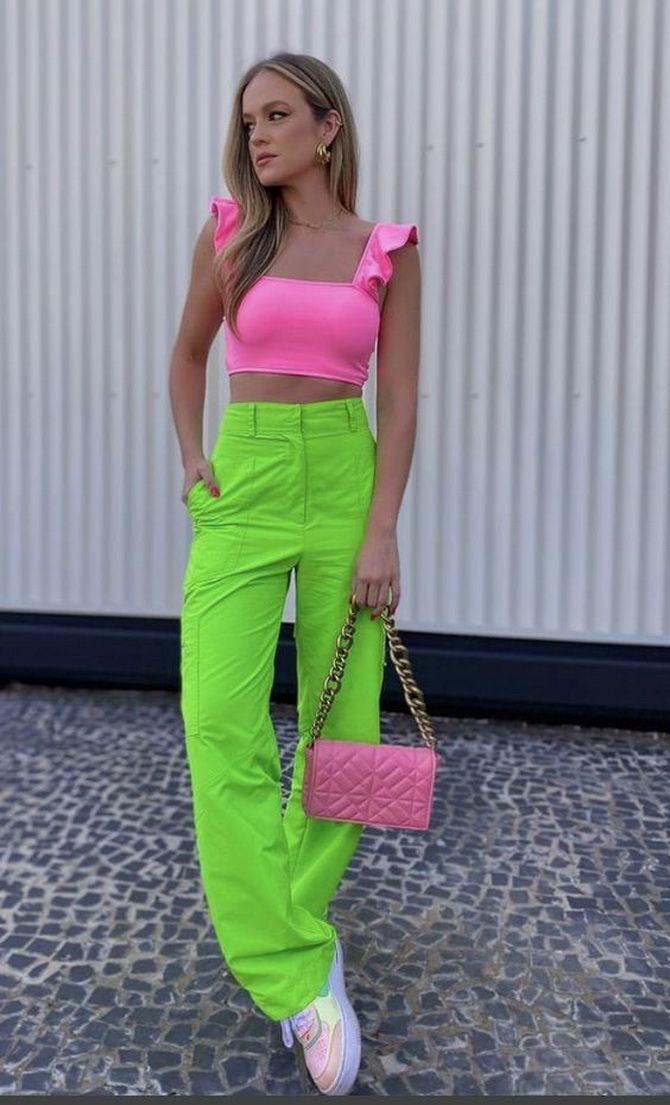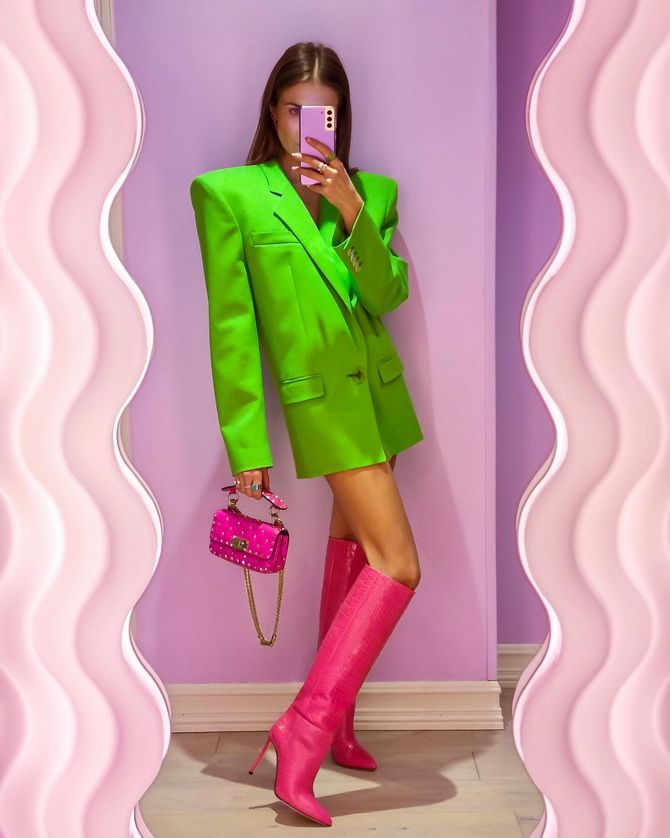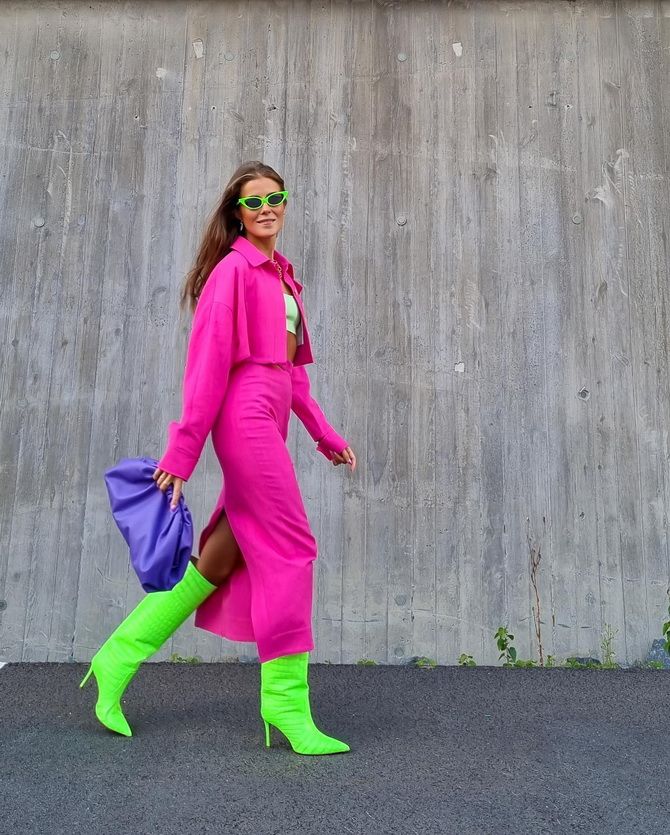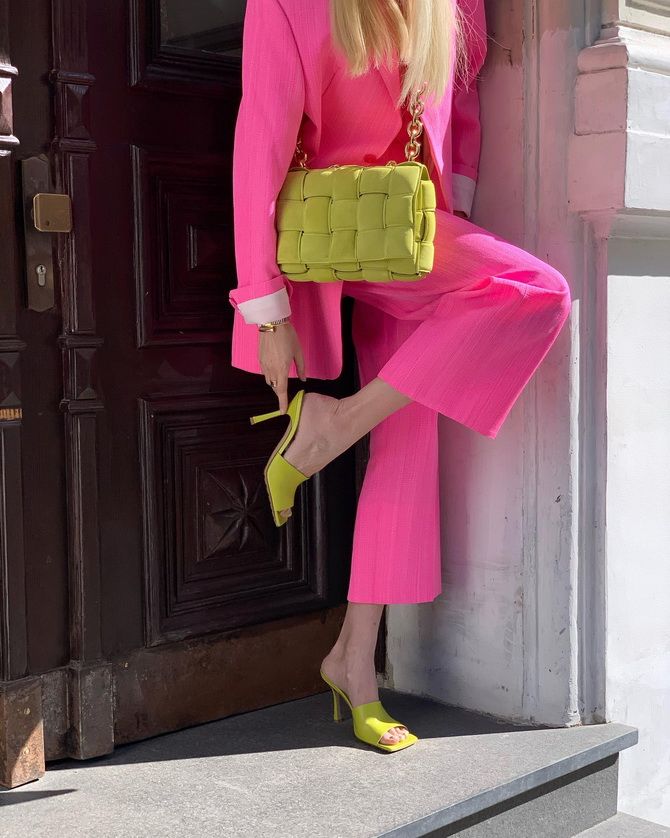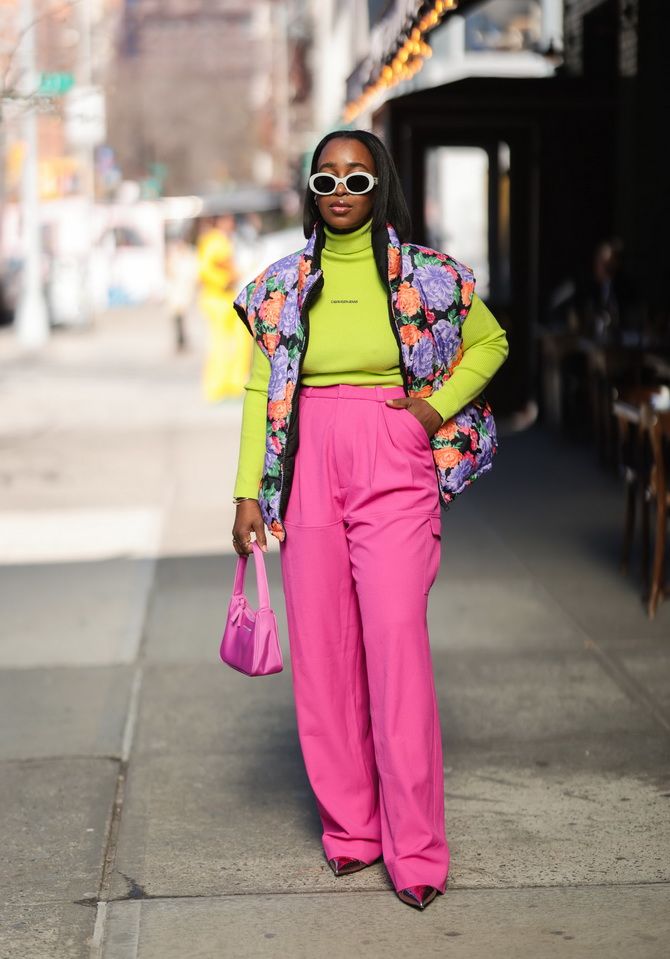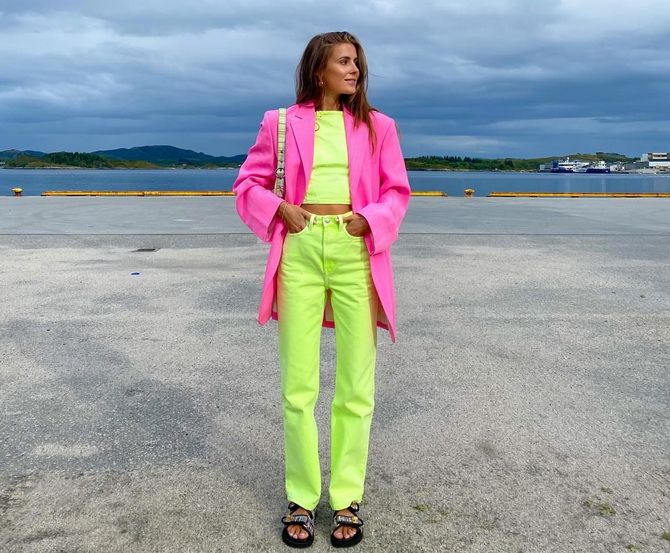 Here's how German fashion blogger Leonie Hanne combines pistachio with caramel pink.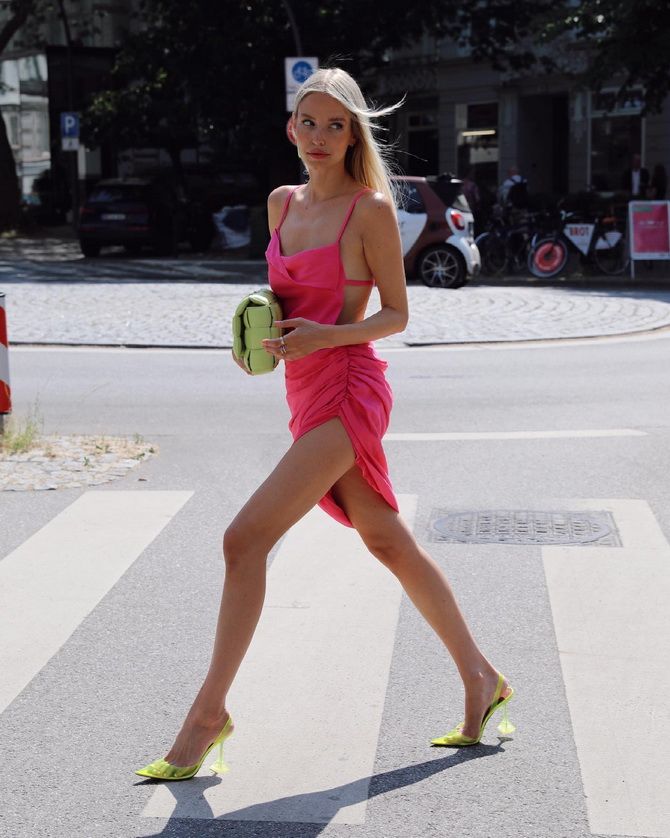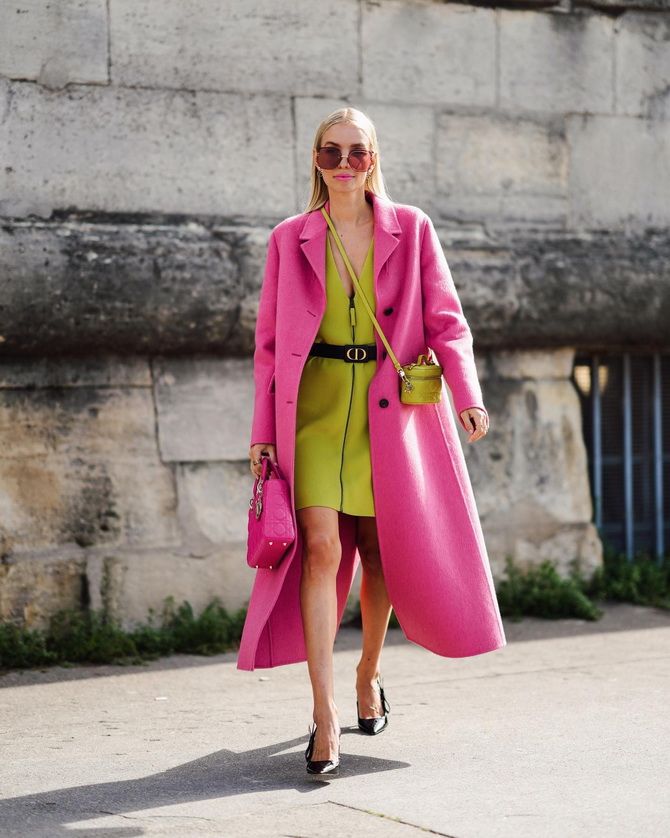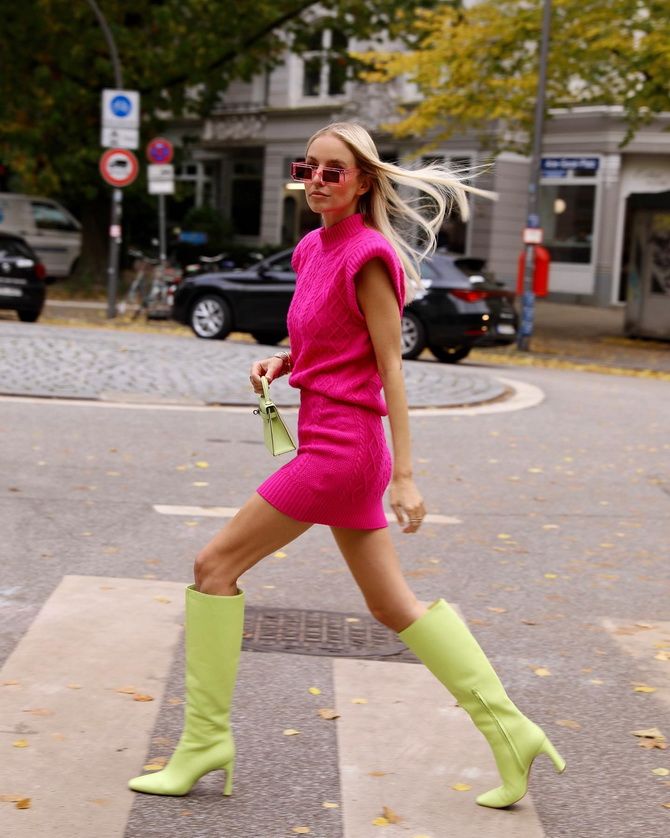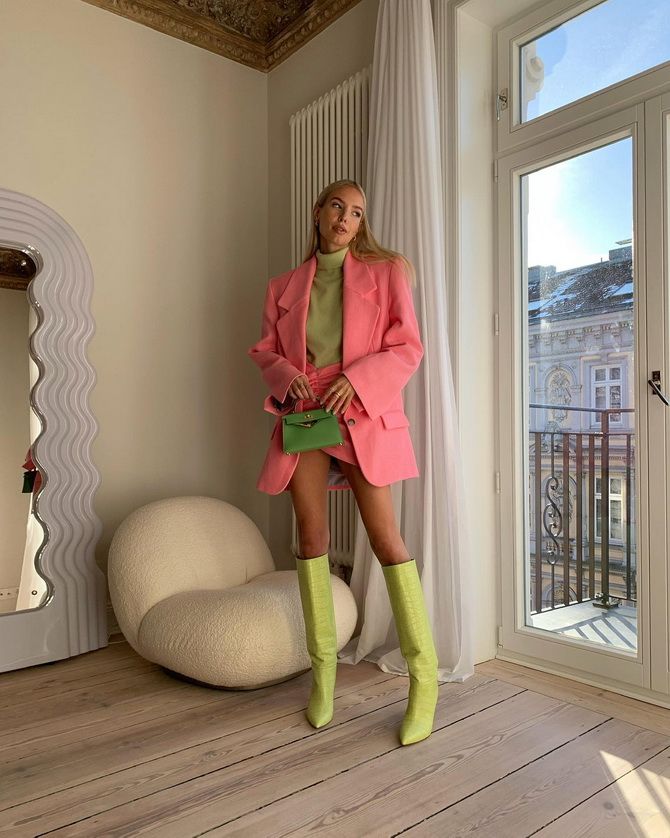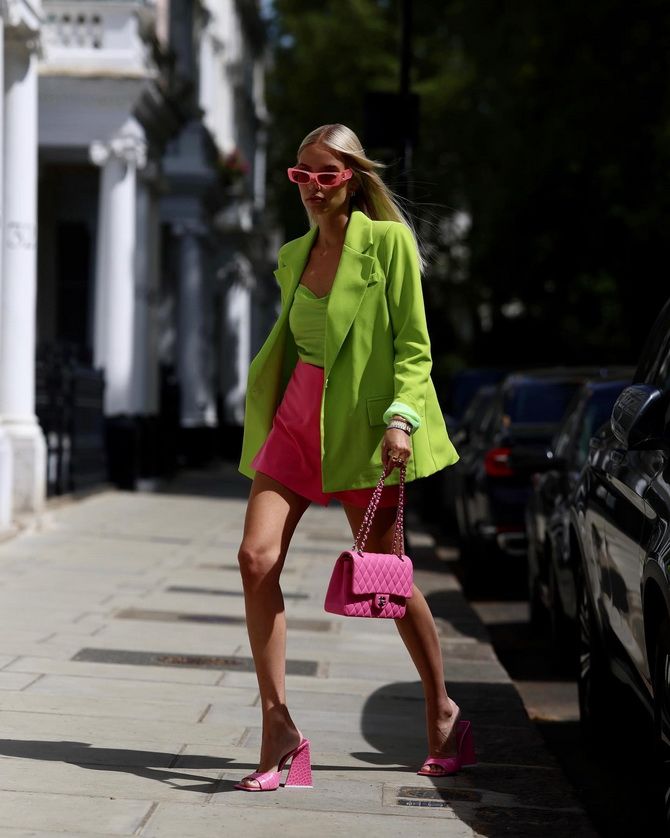 Pink green pastel
Since both colors have different shades, you can create looks for different purposes. If you want something more discreet, pastel shades of both colors will suit you. They will be appropriate in sports, office and everyday bows.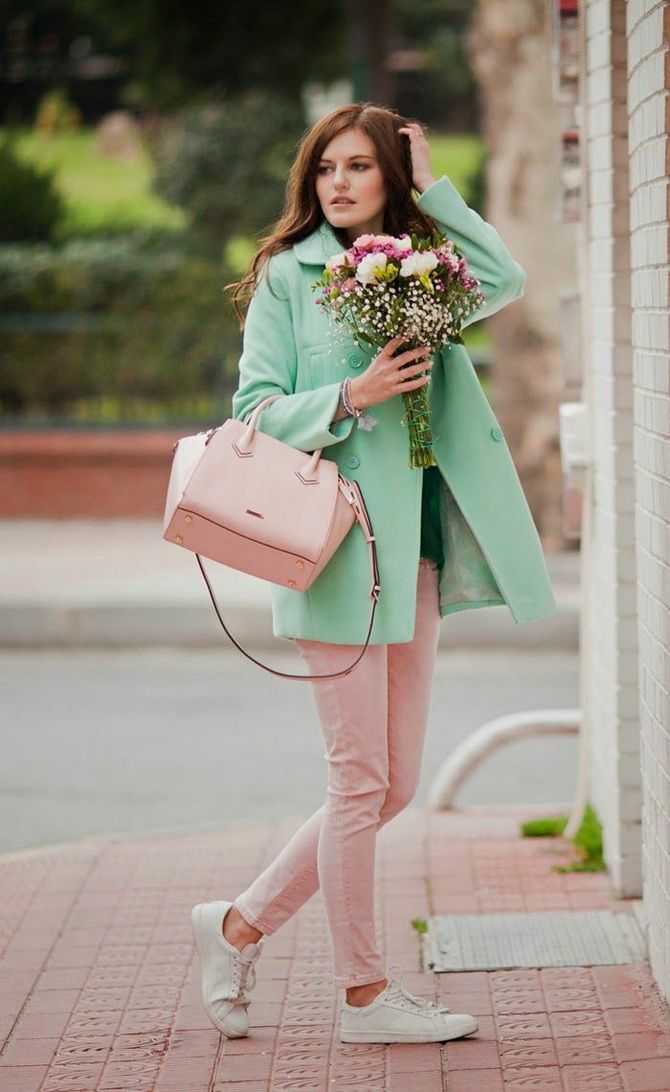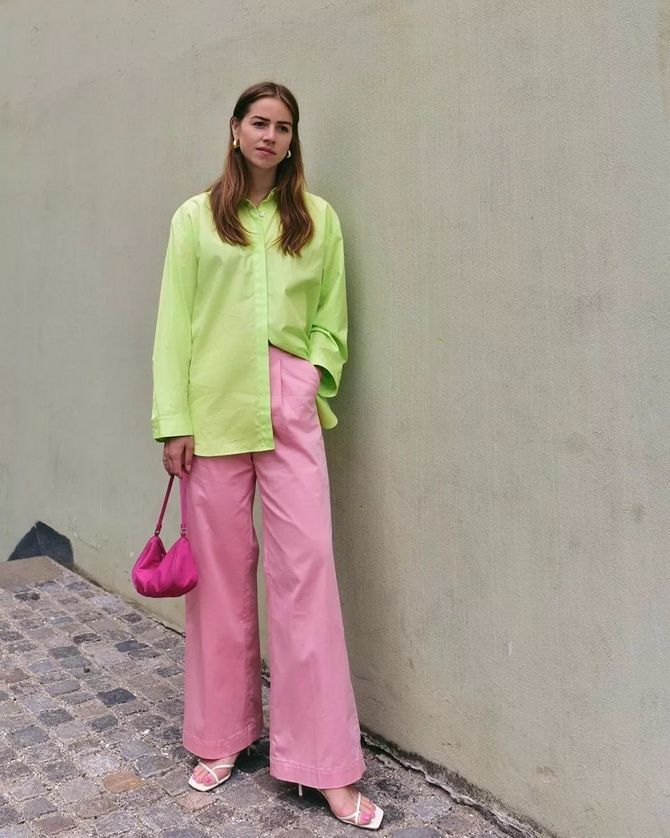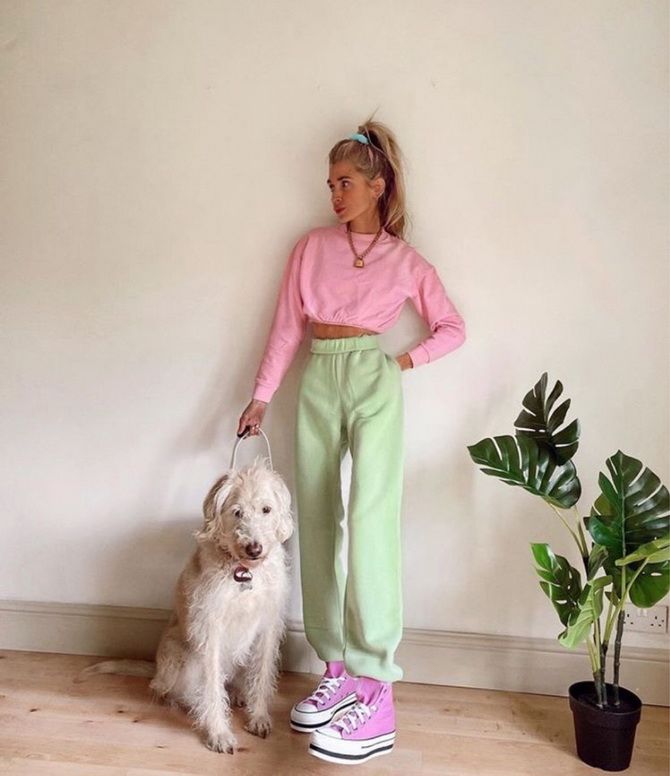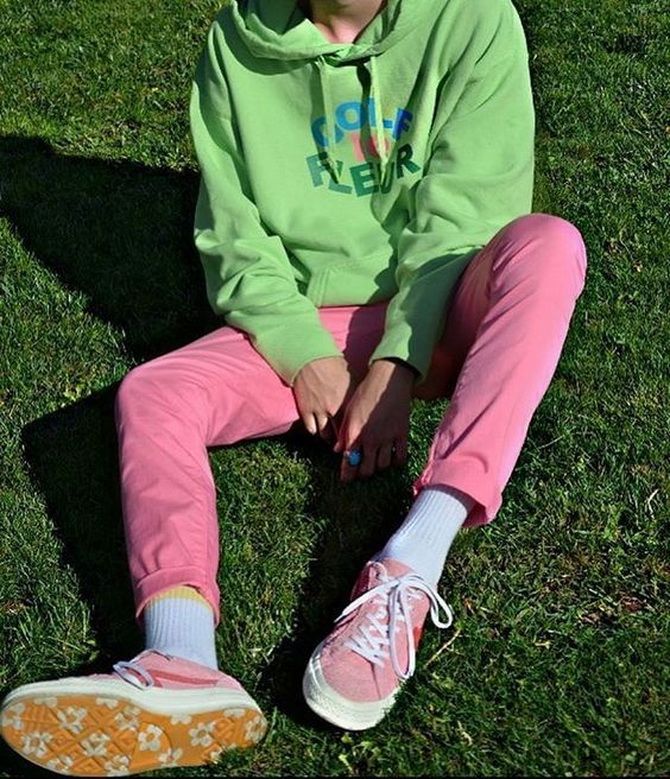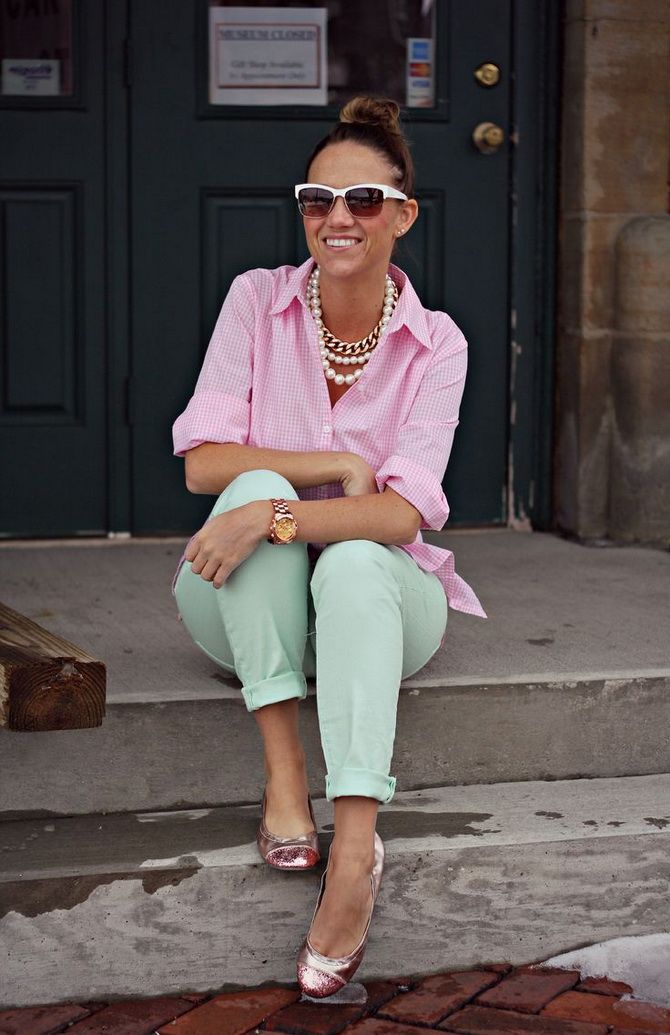 Choose a dominant color
Make stylish combinations in which one of the colors is the key and more pronounced in the image. For example, a pale pink top and a rich green bottom, or vice versa.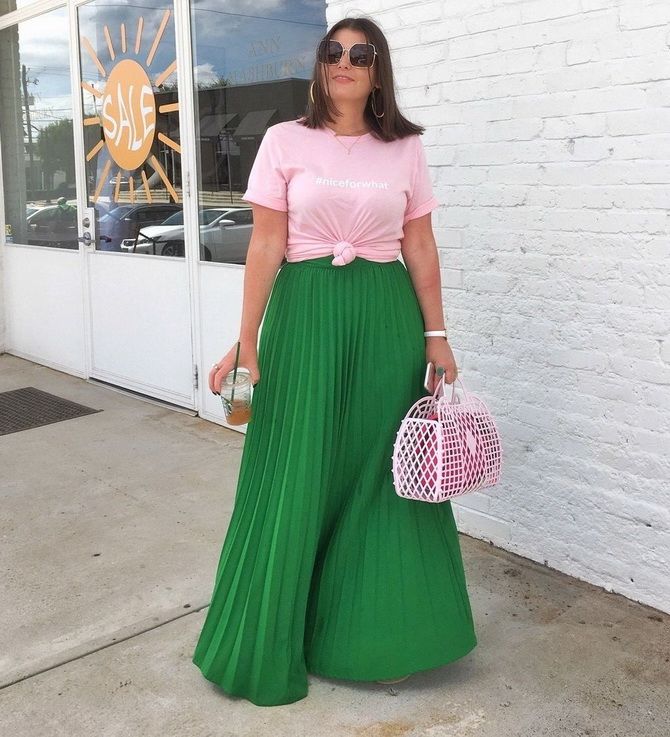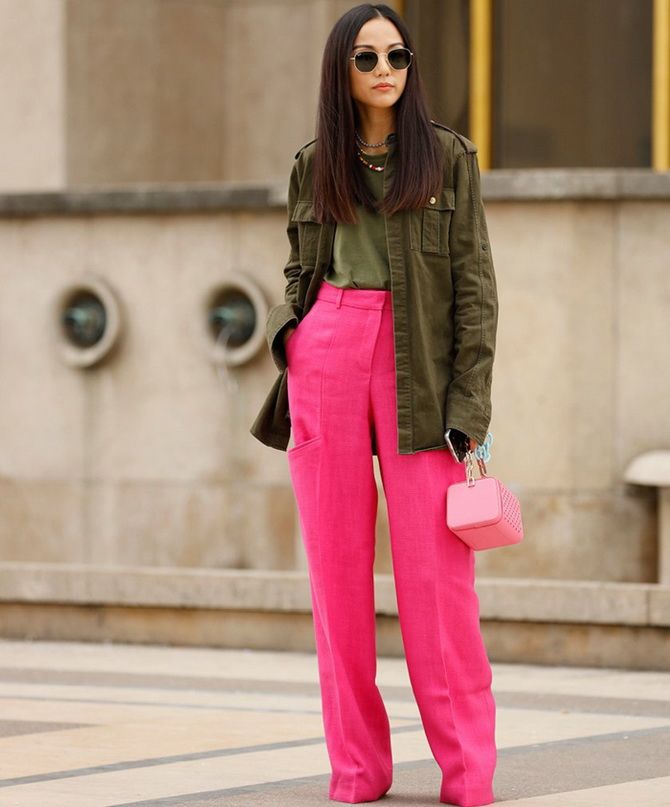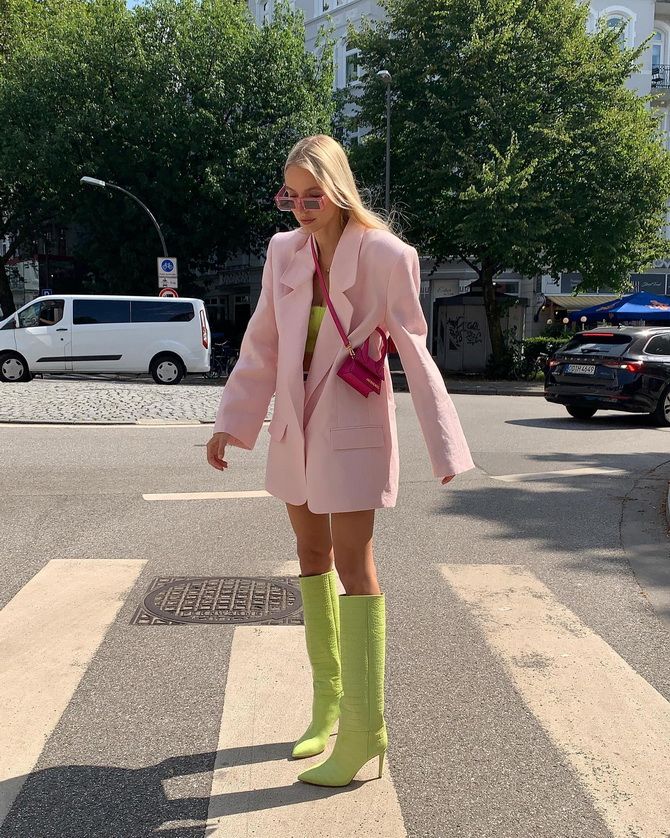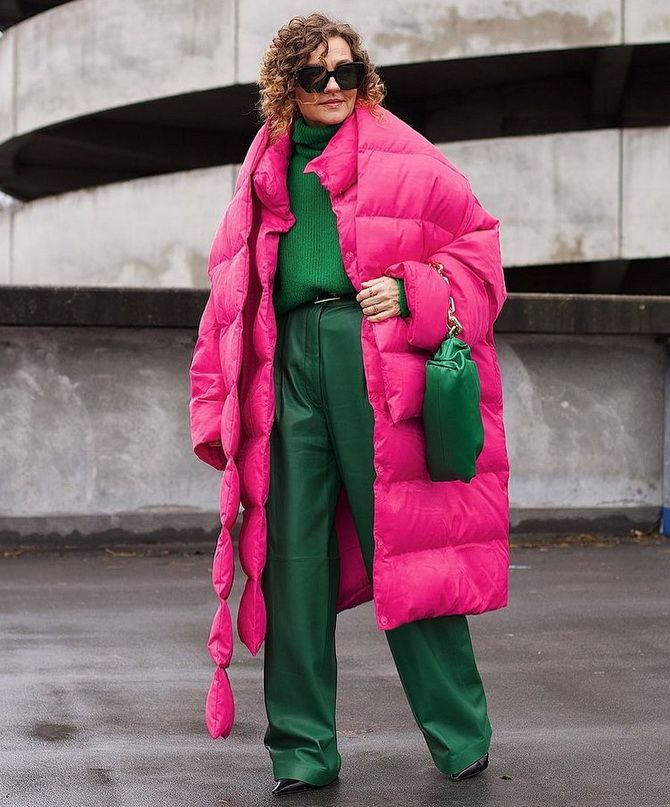 Color Block
For those who love bold combinations, Color Block looks are the perfect choice for a modern and fun look. The most saturated shades of pink and green are ideal for those who love colorful, cheerful and original bows.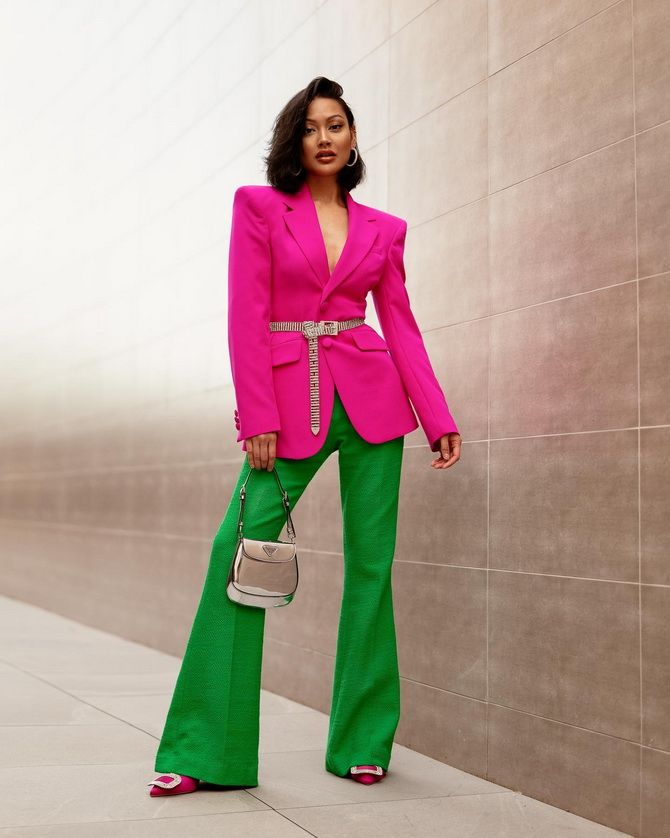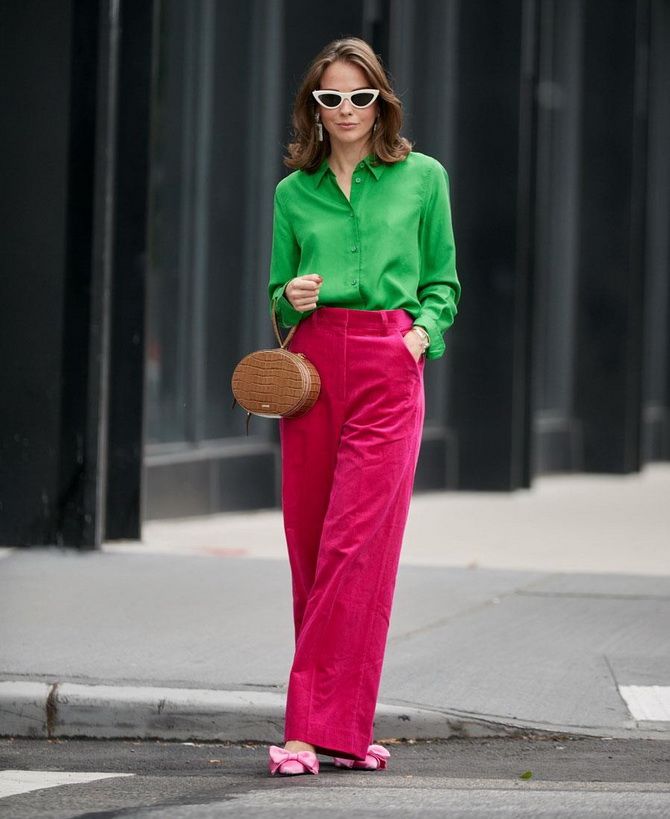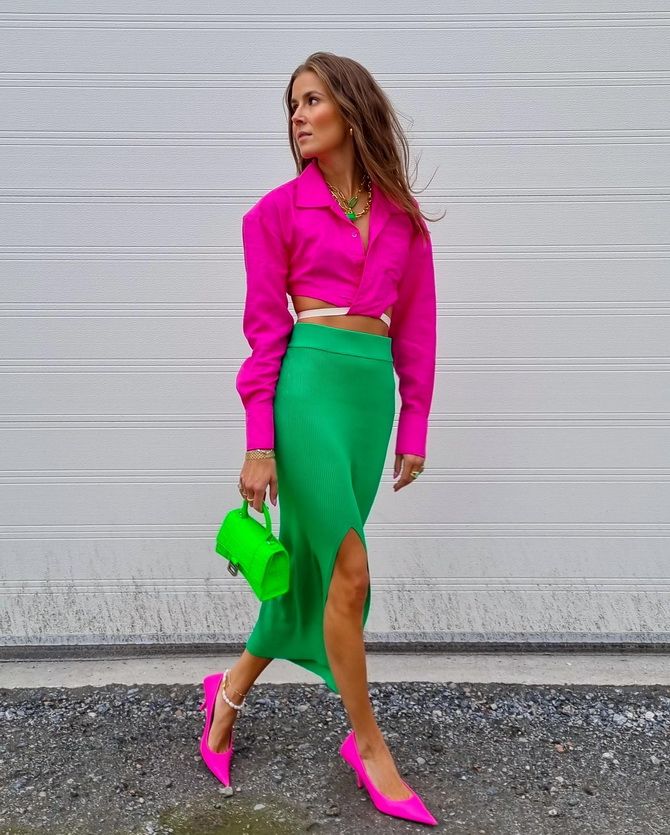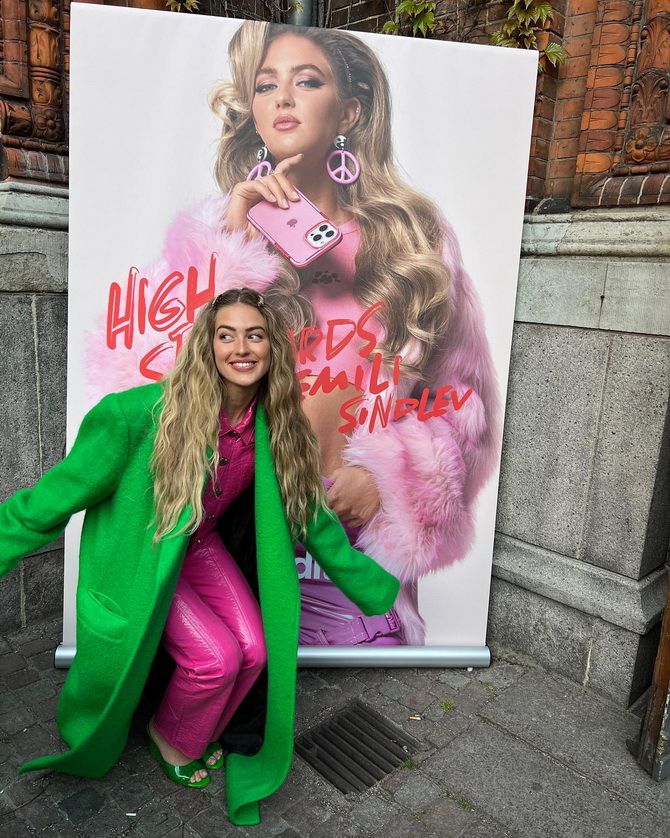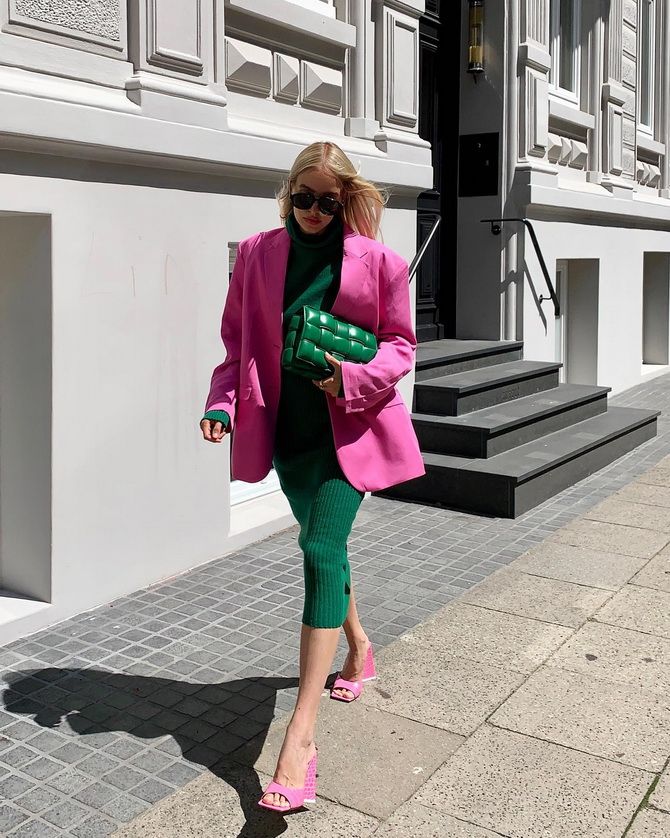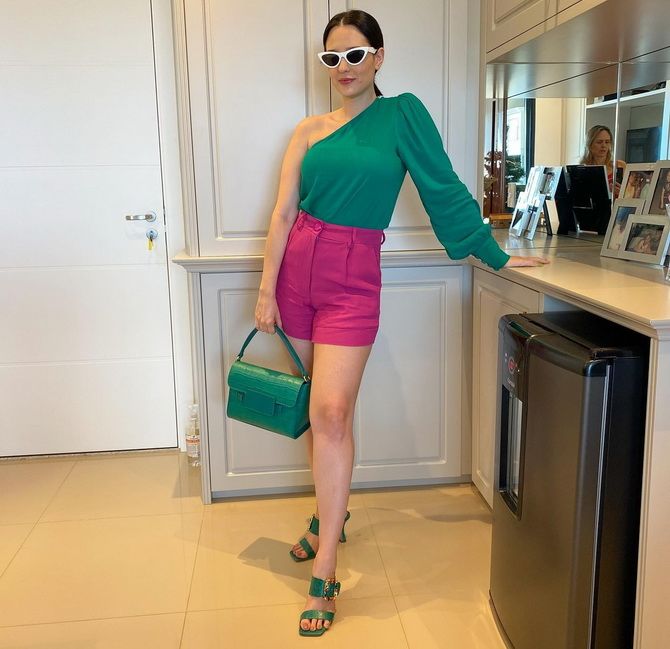 With jeans
Jeans look elegant under any circumstances. You can also add them to a combination of pink and green.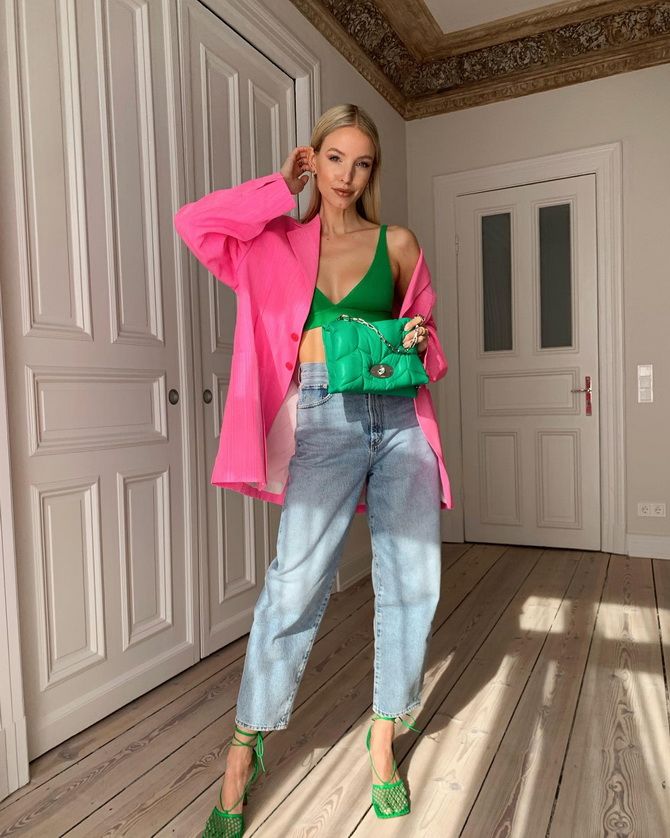 With white color
White is a good base, but it can be a bit bland on its own. Bringing doses of green and pink to white gives the look liveliness, color and sophistication. To add chic, take an elegant bag and accessories.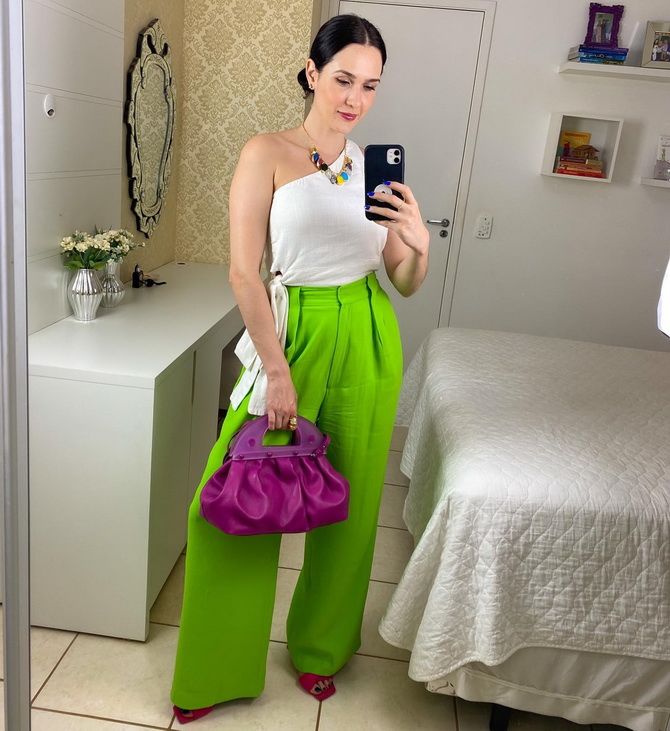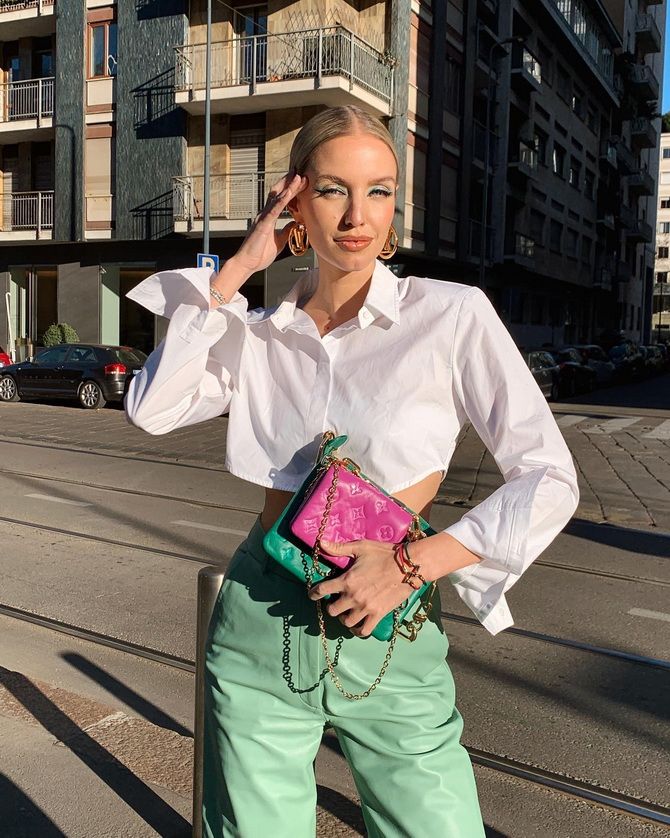 Mixing prints
Clothes with a print in the right proportions look beautiful in green and pink combinations. This image looks fresh and concise.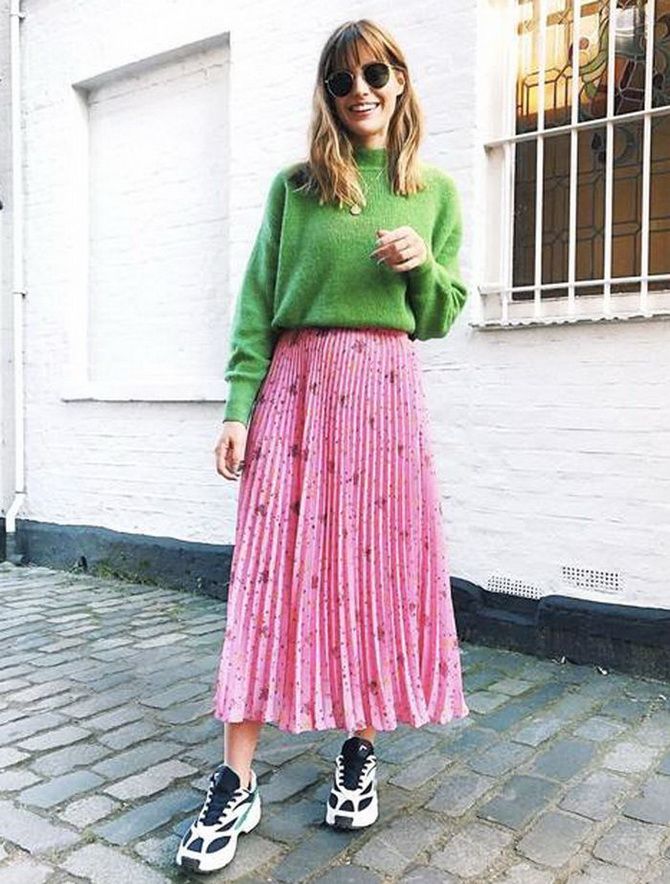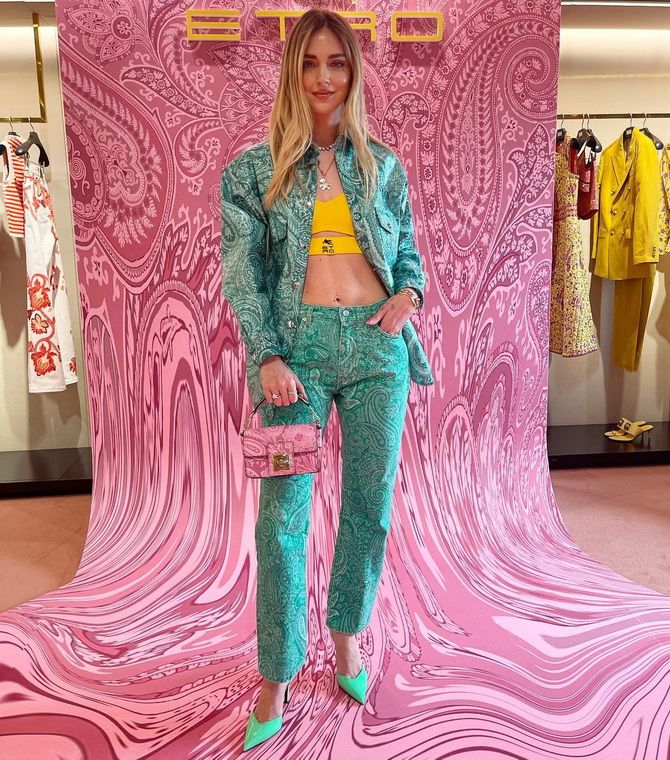 Accessory
This combination can extend to accessories. Take one color as the main color and add another color as an accent in the form of accessories – a bag, a belt, glasses, a scarf, jewelry. It is important to get used to these shades in your image and feel comfortable.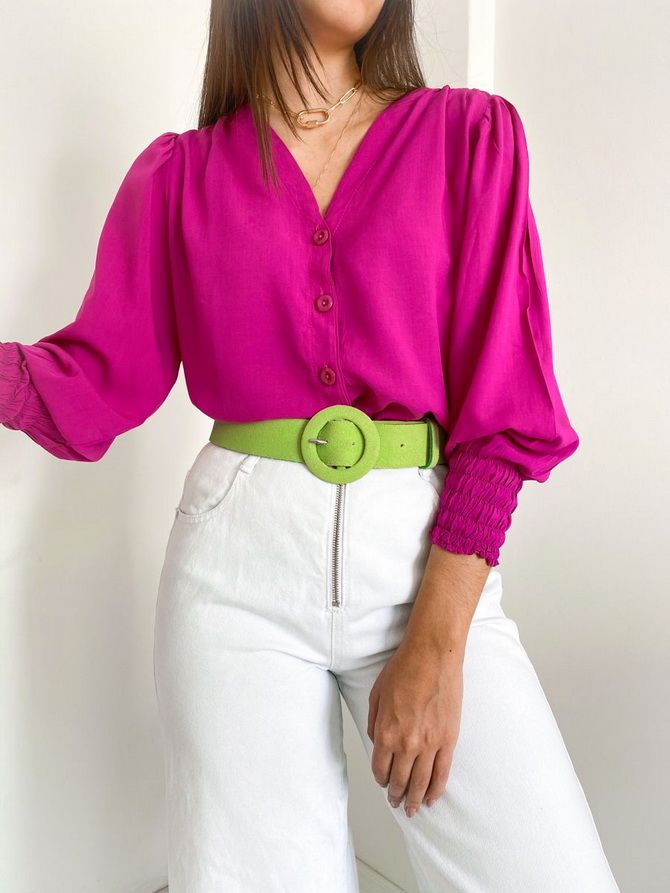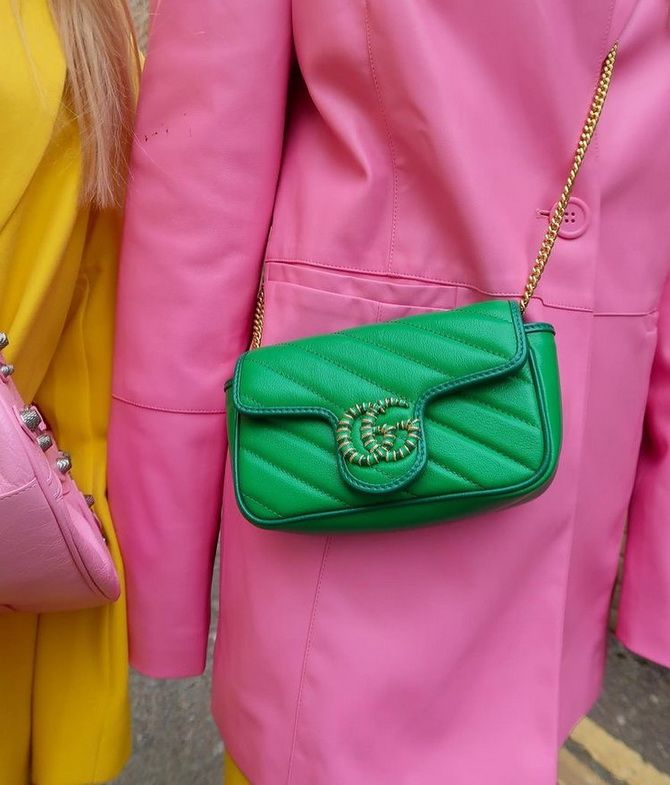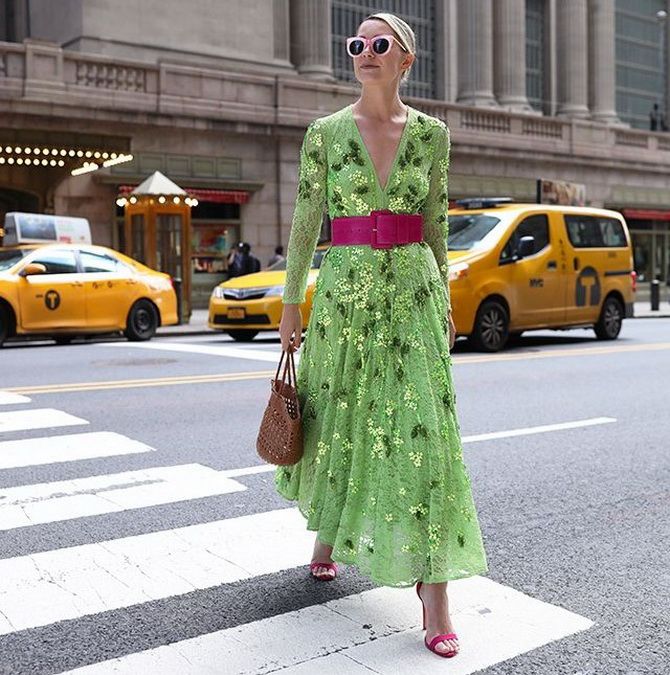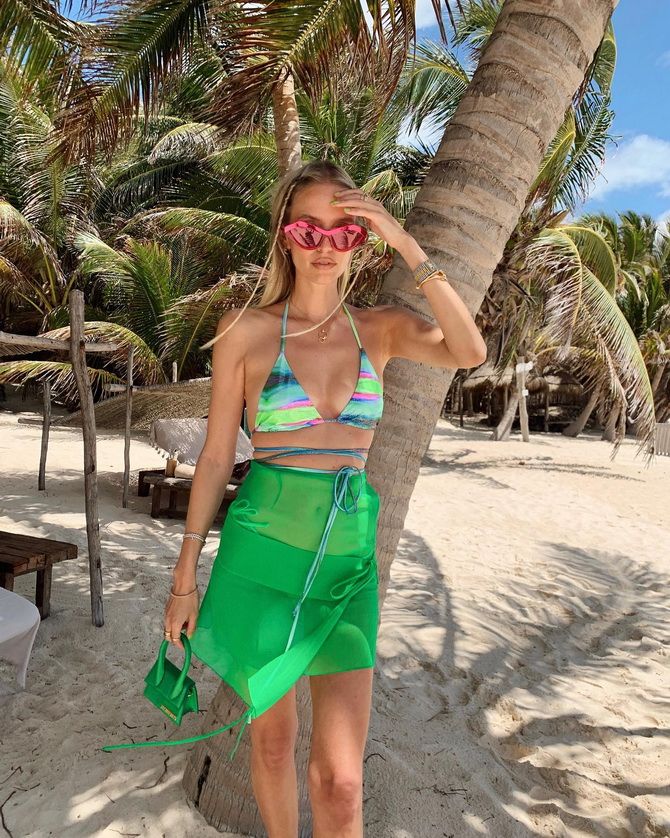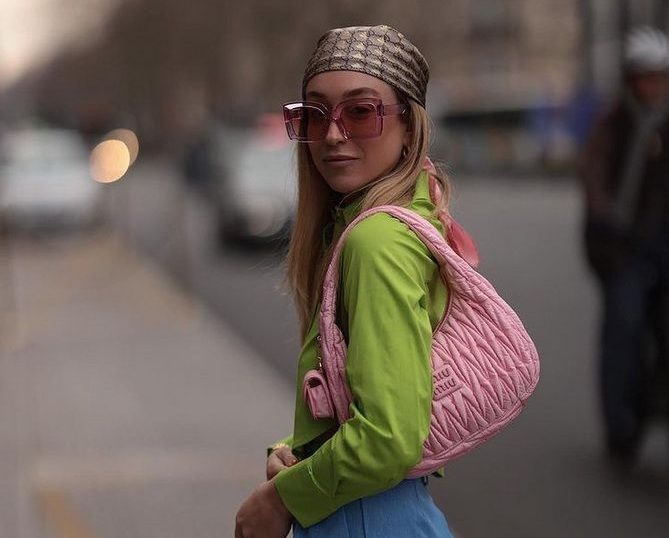 Similar articles / You may like this