Red nail polish is on the list of must-have colors for many girls. It is a classic and always elegant choice that is suitable for any occasion and any time. See Joy-pup for red manicure ideas and options for summer 2023.
Bonus video Easy spring/summer nail ideas – red nails
French
French manicure is a great choice for those who prefer elegance and simplicity. It involves the use of simple shapes, lines and color combinations. Experiment with different ideas and choose what you like best. You can add red to a classic French manicure by changing the shade of the "smile". Use red polish instead of white on the tips of your nails. This simple accent will add a bit of brightness and modernity to your manicure.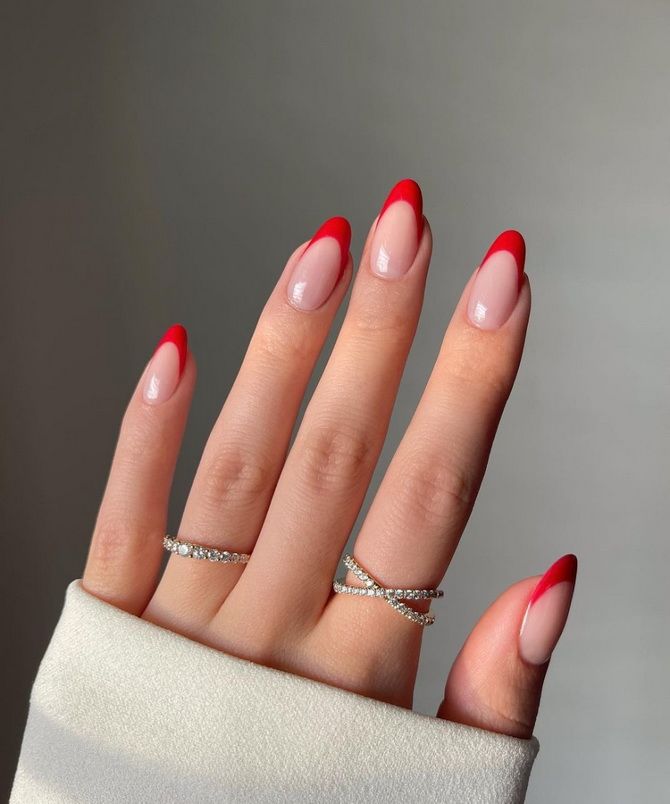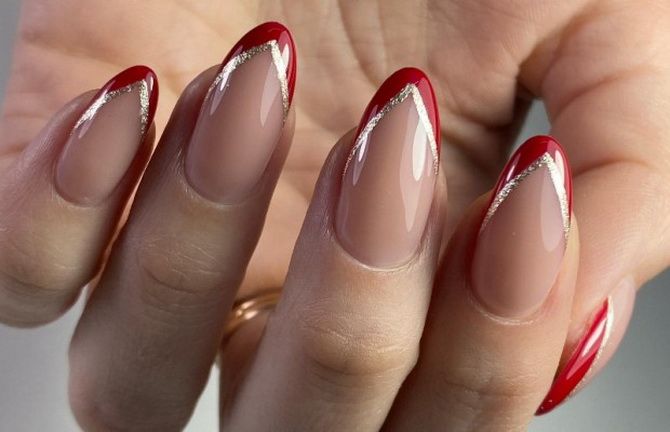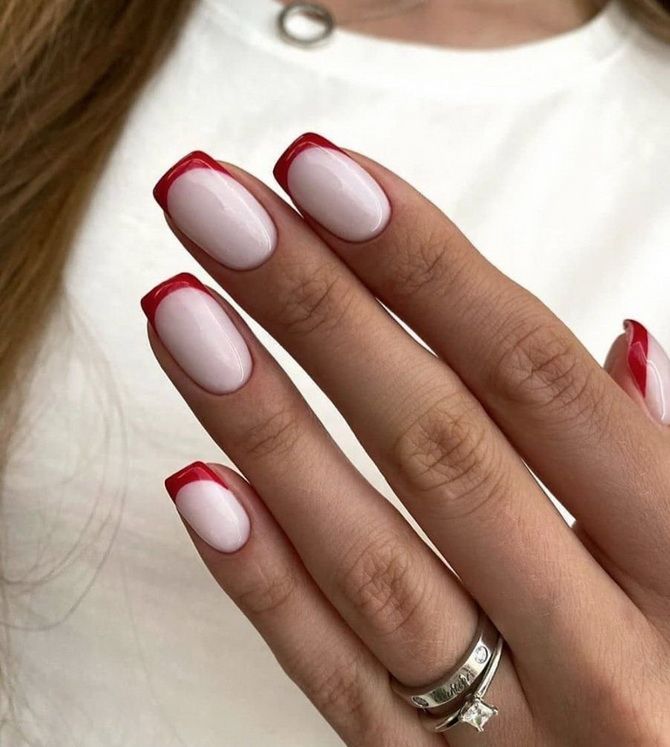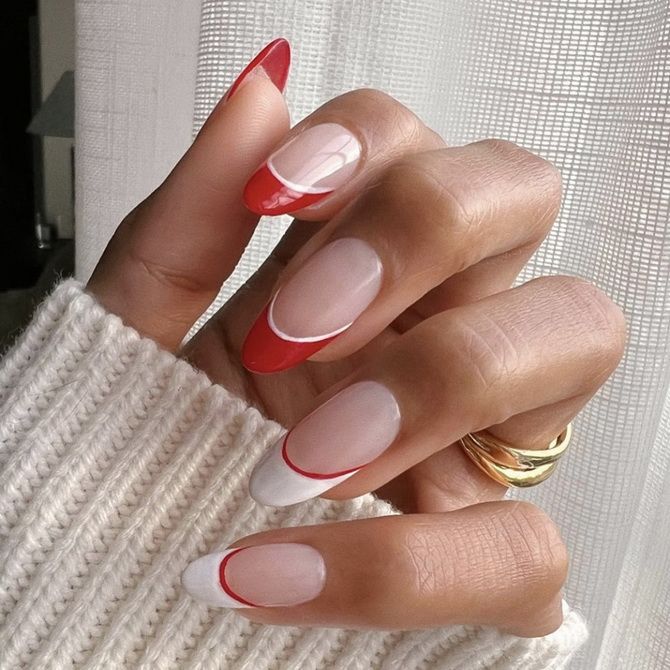 Marble nails
Perfect for summer, marble nails have become popular for their elegant and intricate designs. At first, only black, white and gray colors were used to create marble nails. Mix red with orange and add some white for a psychedelic manicure.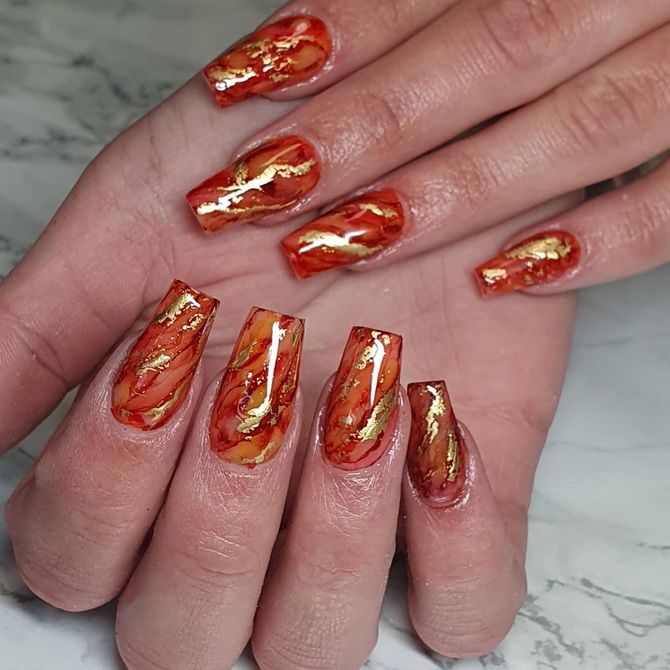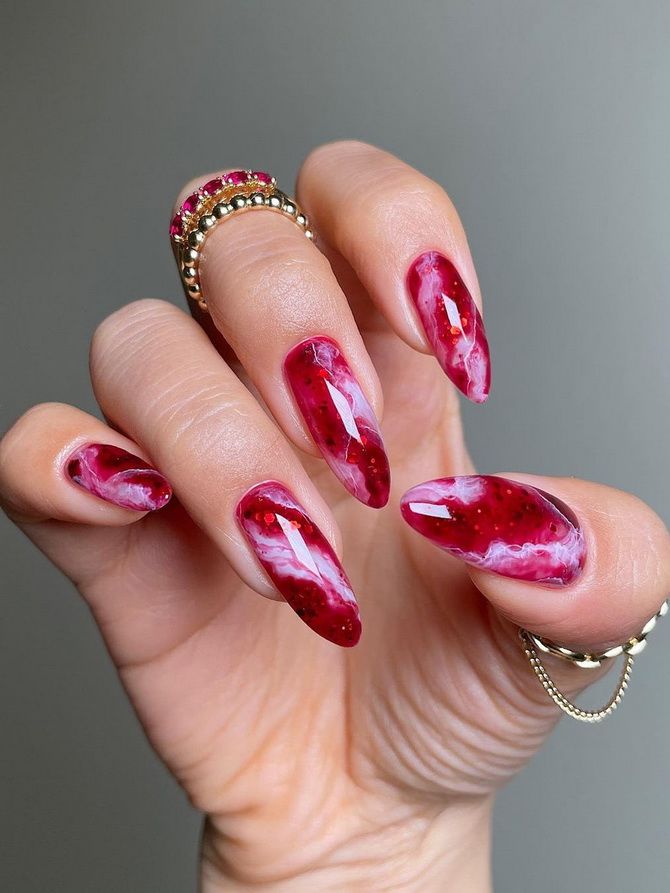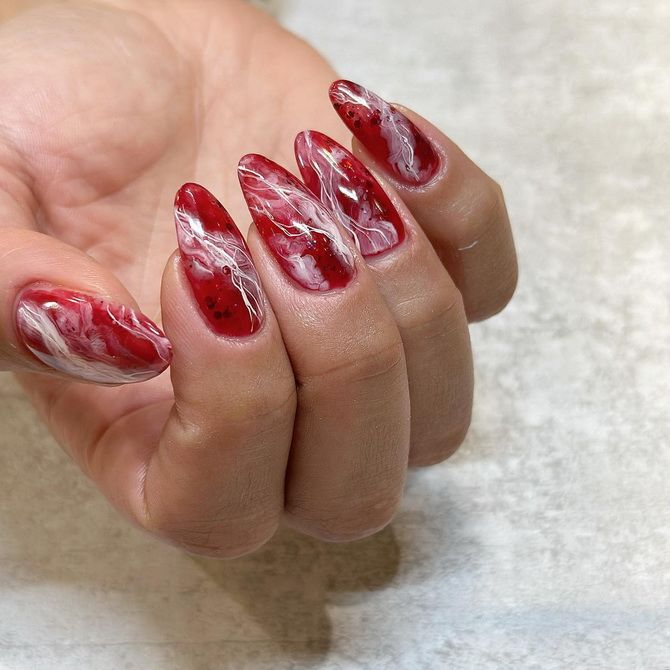 Abstraction
A red abstract manicure is an interesting and modern option that allows you to express your creativity and experiment with shapes, lines and colors. Use two or more shades of red nail polish, or combine with a contrasting shade, and apply them on the nail, overlapping each other for a color overlay effect.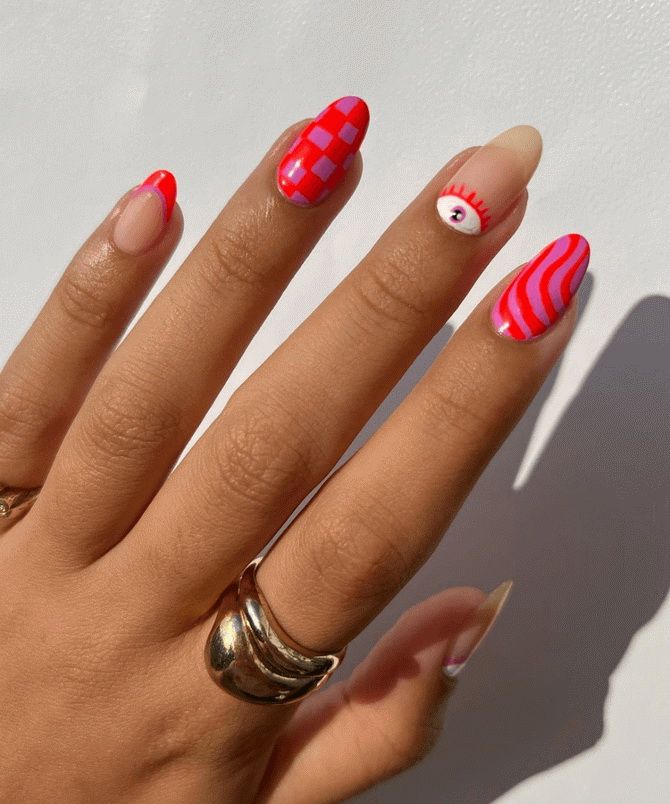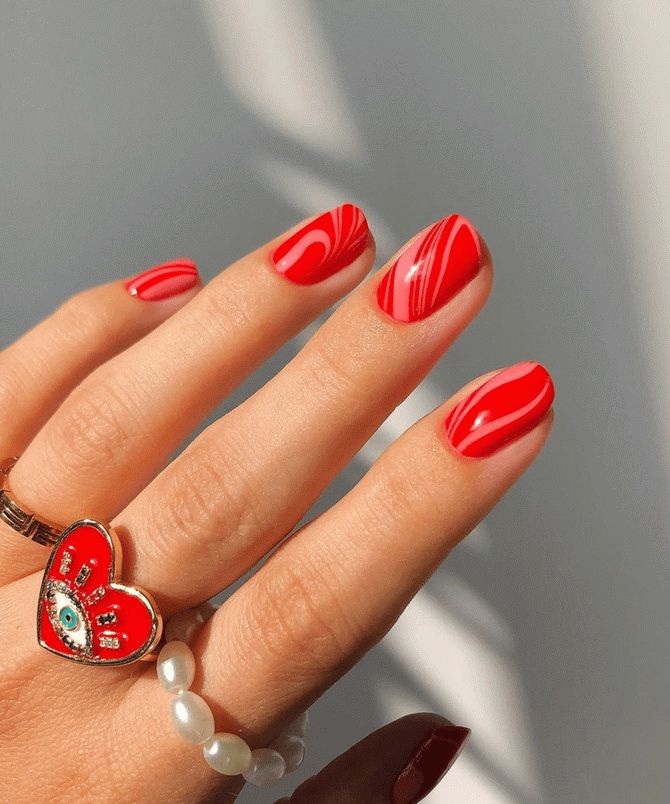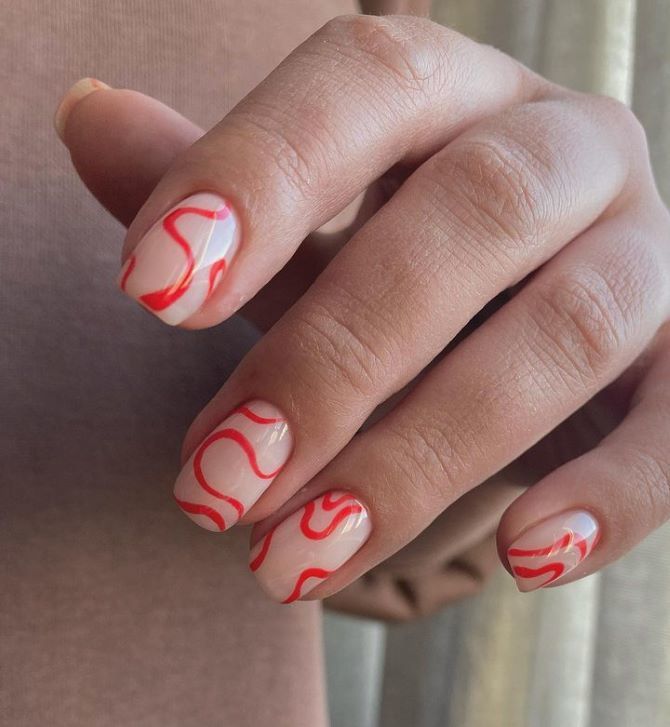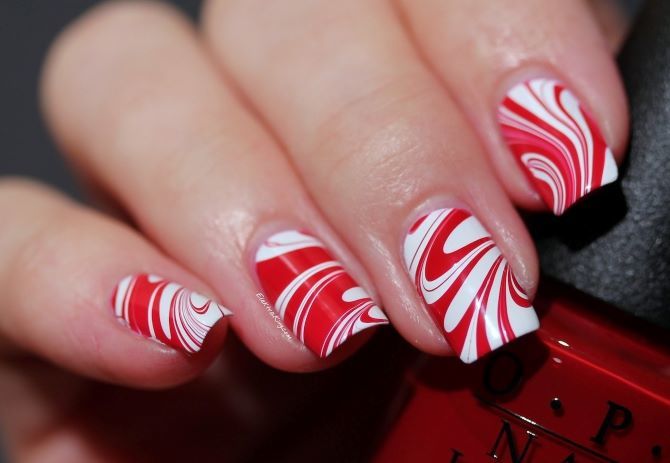 With hearts
Heart manicure is a cute and romantic choice that is suitable for various occasions. Paint hearts on your nails to add a pop of color and modernity to this classic style. This idea is also great for Valentine's Day.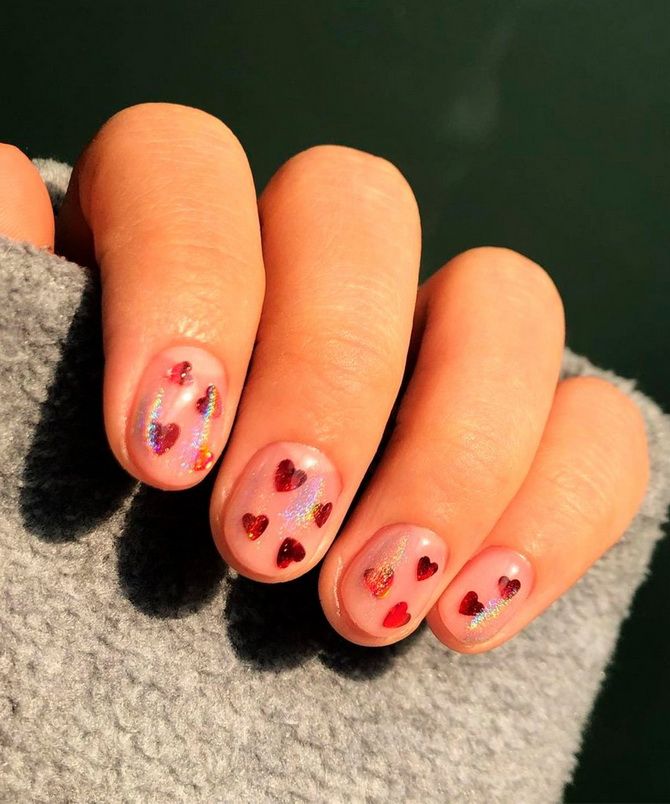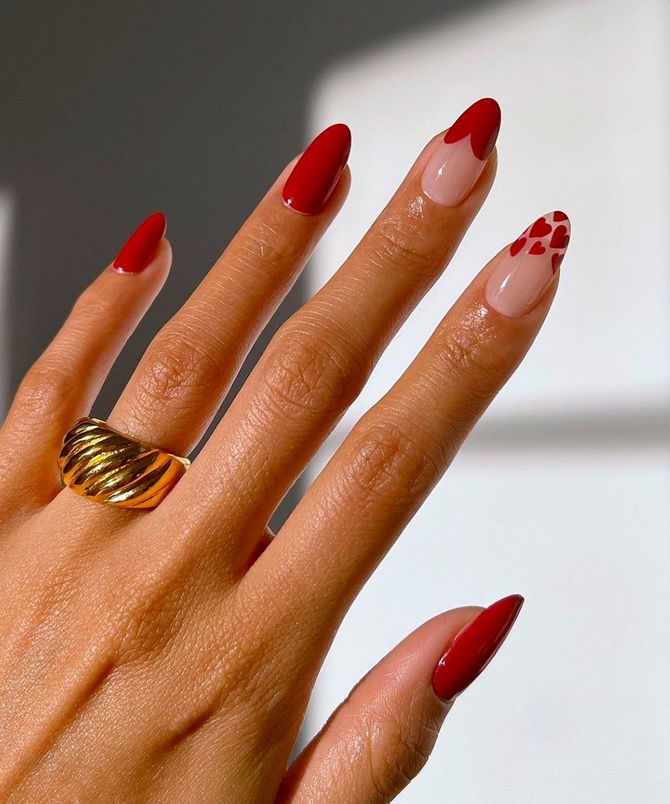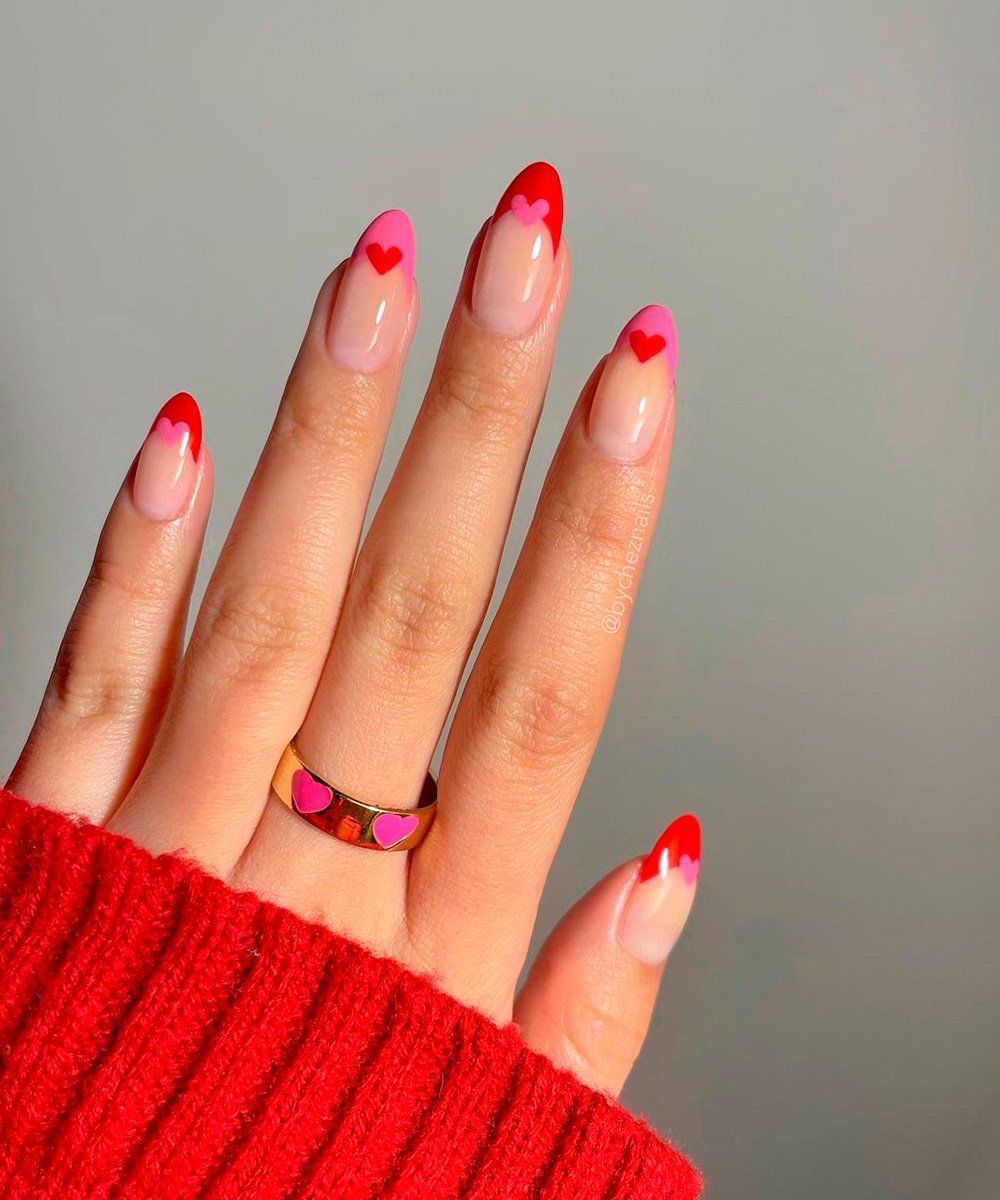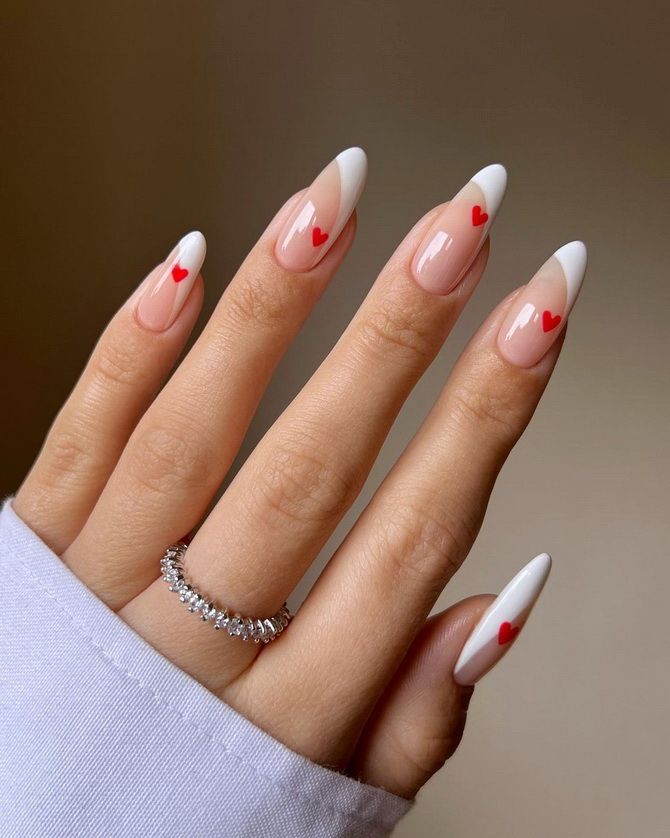 Red-gold tone
Red and gold nails look very luxurious. In Chinese culture, the colors red and gold symbolize good luck. Wear this beautiful manicure option and enjoy good luck and compliments.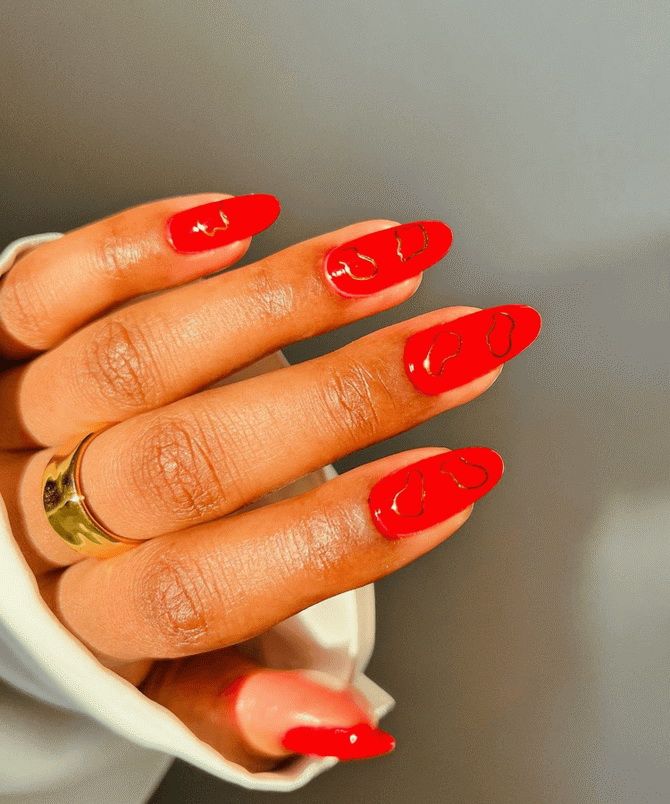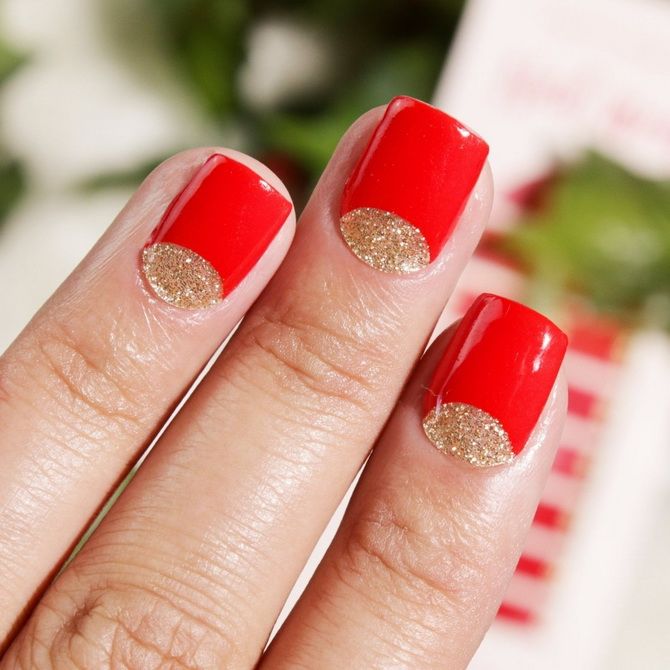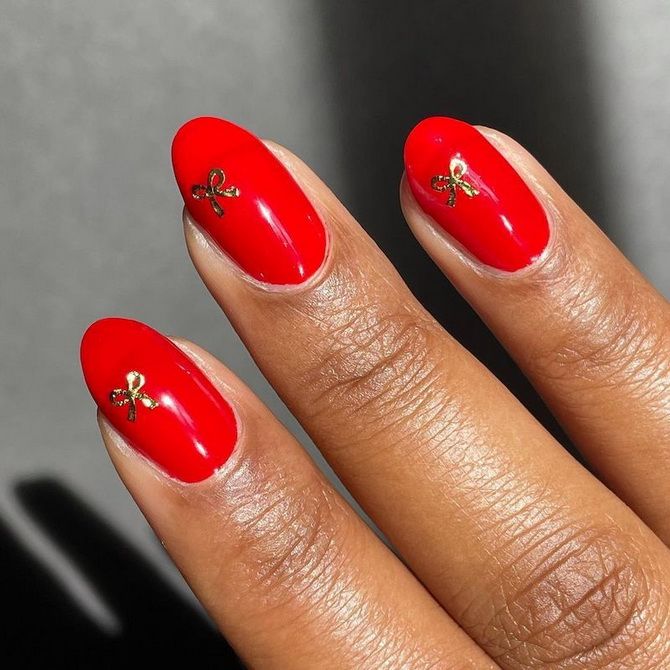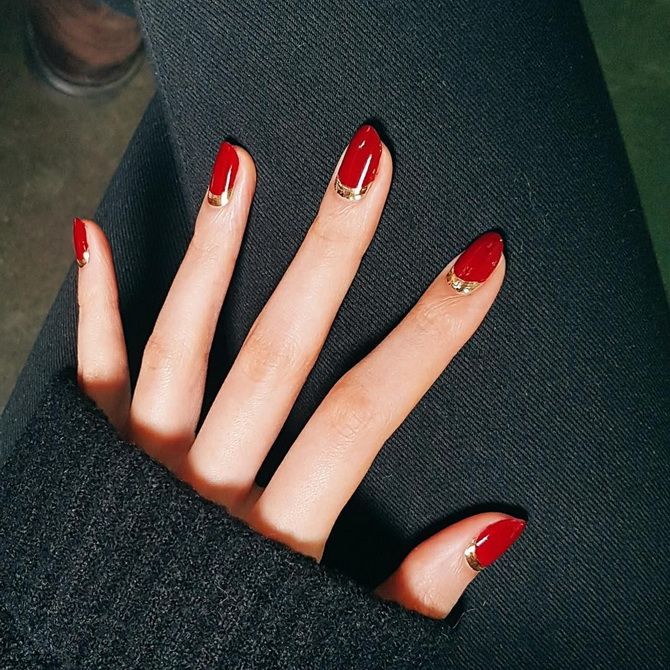 Flowers
Red nail art with flowers means the use of red in combination with various floral patterns and decorations on the nails. This creates a bright and beautiful design that embodies beauty and femininity. Instead of the classic white stripe at the tips of the French manicure, use floral patterns.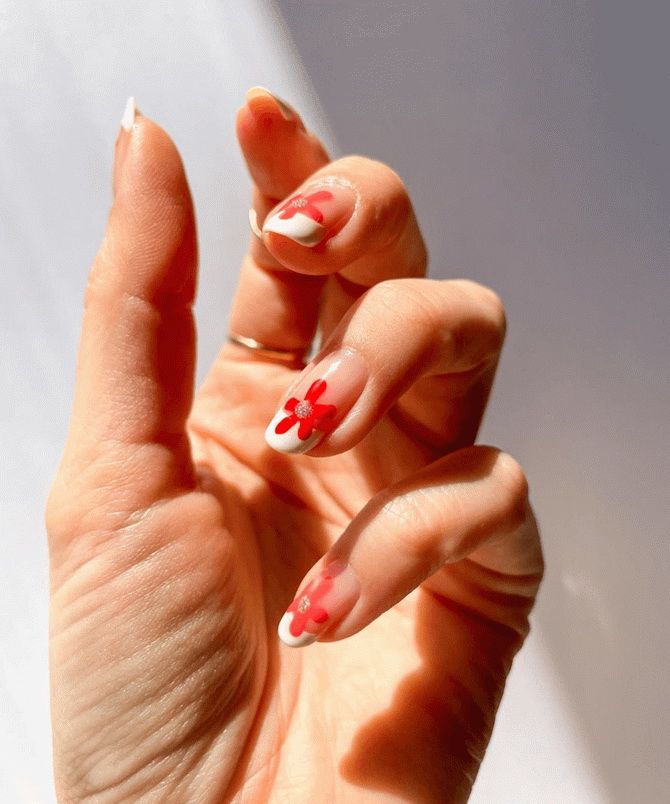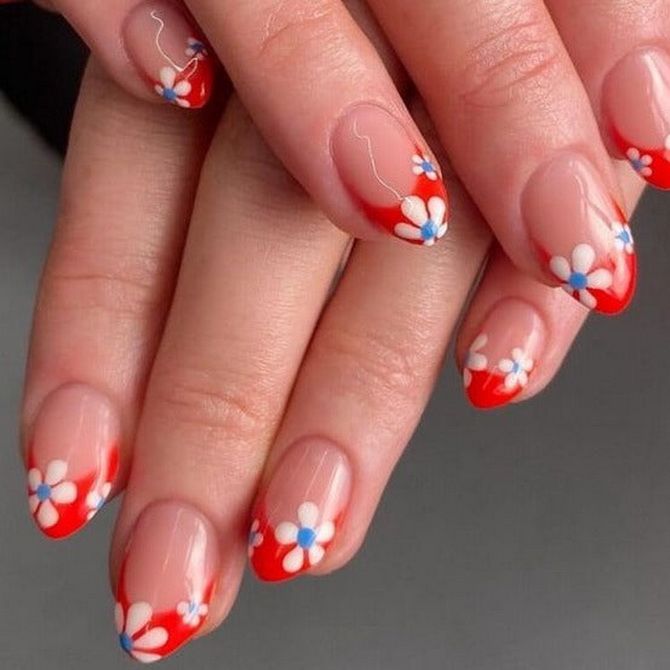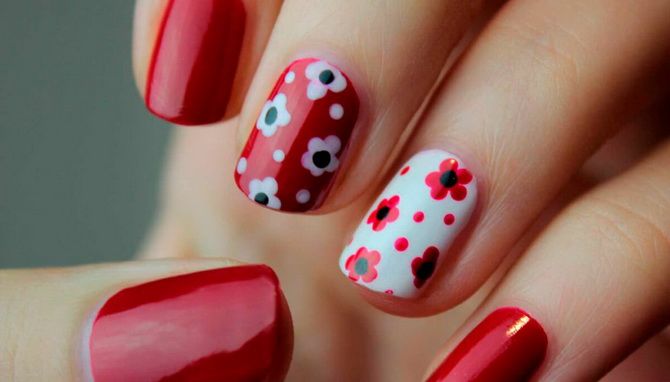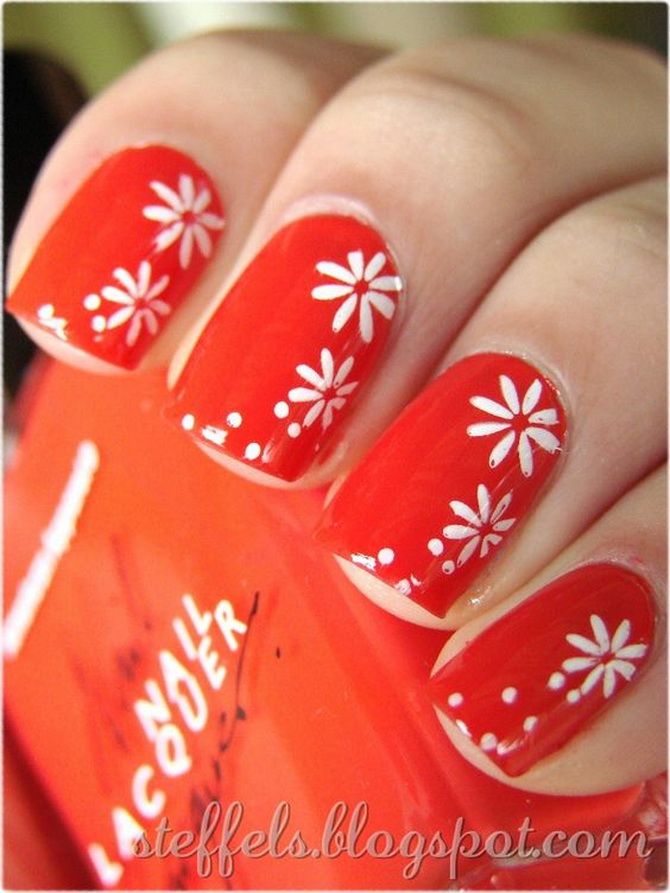 Similar articles / You may like this