Sage-colored nails create a feeling of coolness, peace and relaxation. This type of manicure includes many different color tones and textures. It brings elegance and nobility to the image, but at the same time maintains harmony and tenderness. That's why sage green nail designs are always popular and never go out of style. Check out Joy-pup for the most beautiful sage nail designs.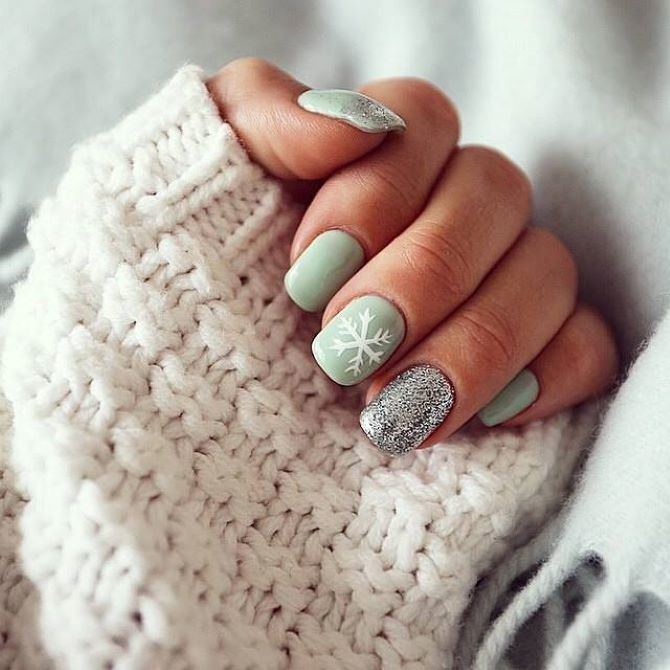 Manicure sage with a glossy effect
Sage color on nails with a glossy effect is in the top of the most popular nail designs in 2023. A gentle shade of green will help girls become more visible and self-confident. This color is one of the shades of nature, which means it is successfully combined with other colors in the image. The glossy finish gives the perfect shine to the nails, it is a classic that can be both everyday and festive.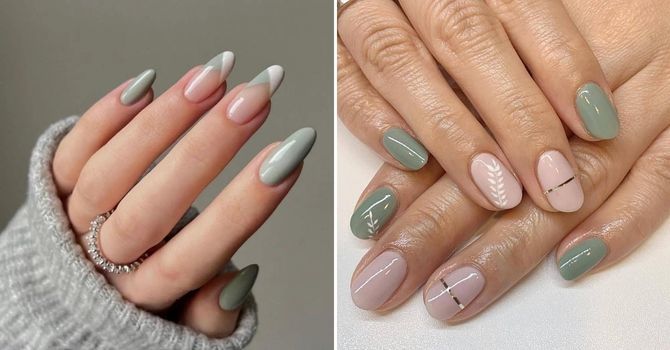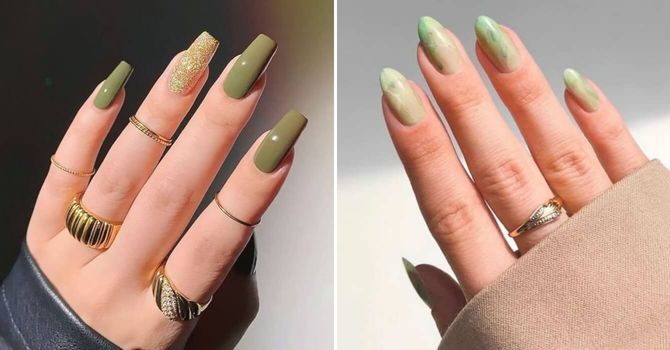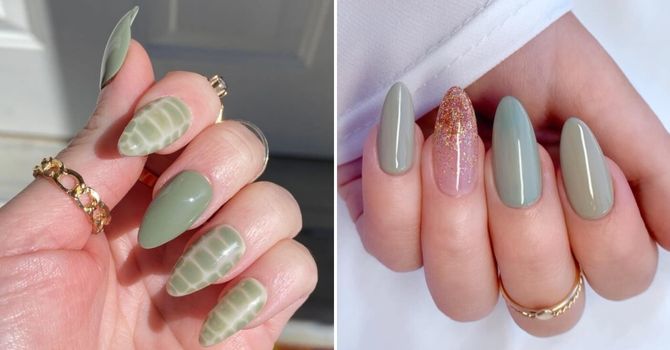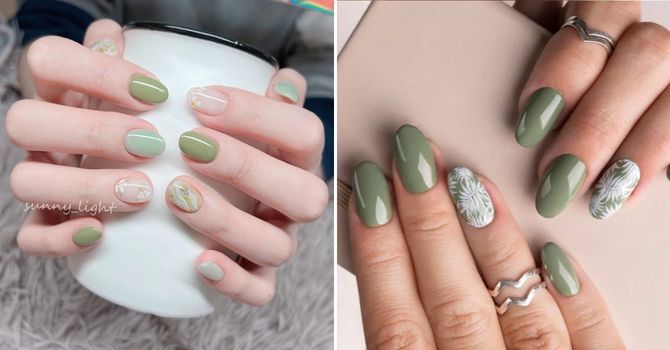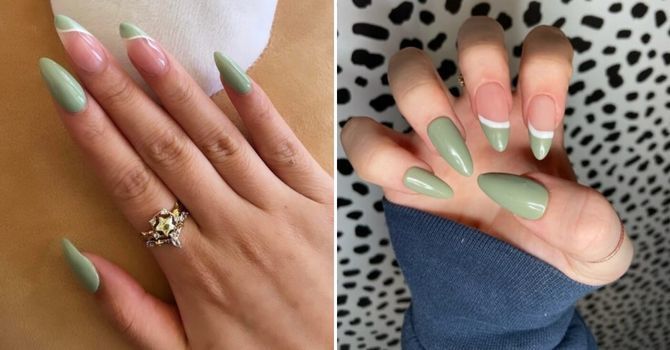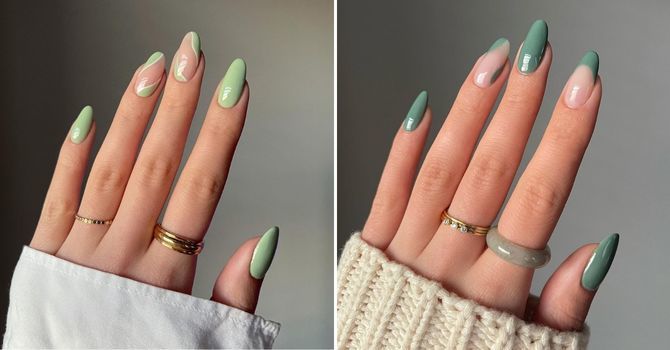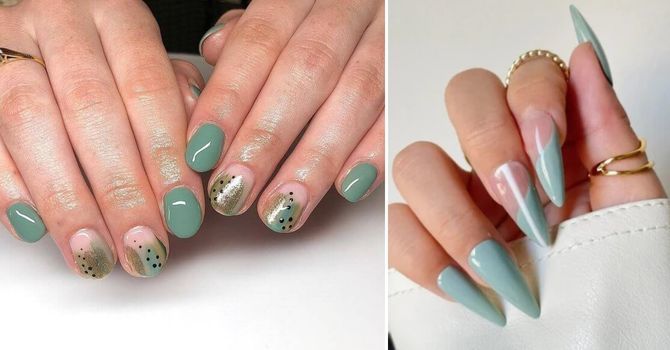 Sage green matte manicure
If you want a calm, comfortable nail art, choose a matte sage manicure. The soft and warm option can be worn to the office, as the matte finish softens even the brightest color. You can dilute the monotony of a manicure by adding other colors – contrasting or close shades. Complete the design of kamifubuki with sequins, stamping, rhinestones.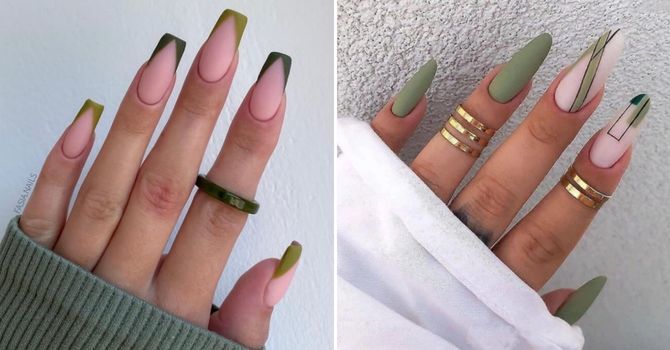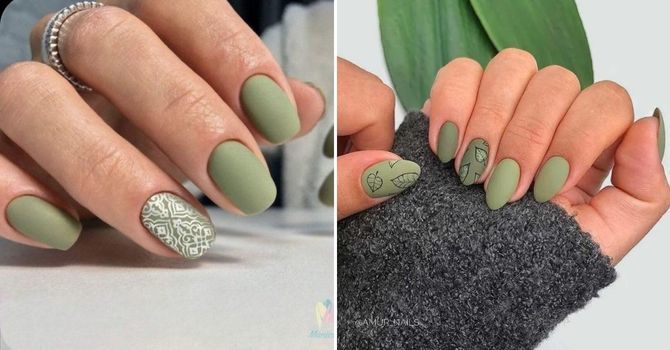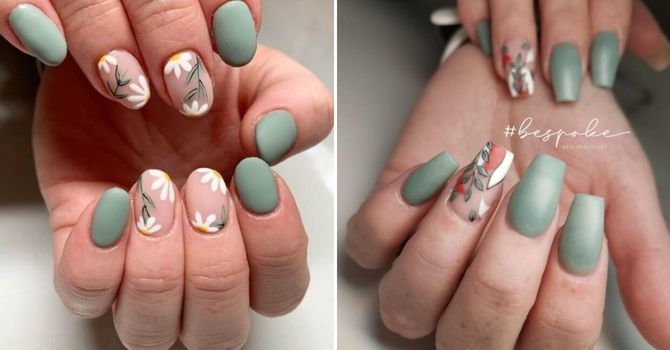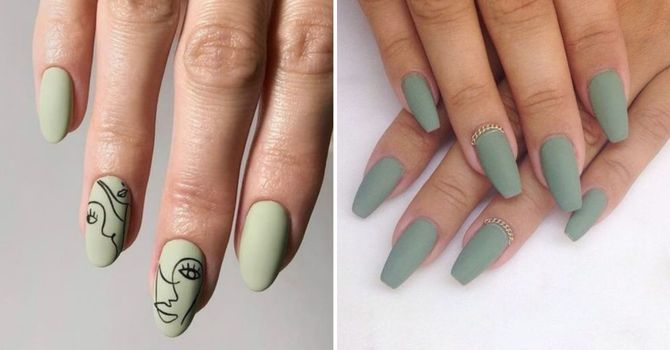 Nail design with prints and patterns in sage green
Sage green nail designs can come in a variety of styles. For playful nail art, use floral motifs, avocados, leaves, fruits, or cute graphic details. An elegant and luxurious sage-colored manicure is often decorated with stones, gold foil, as well as sophisticated and spectacular pearl inlays.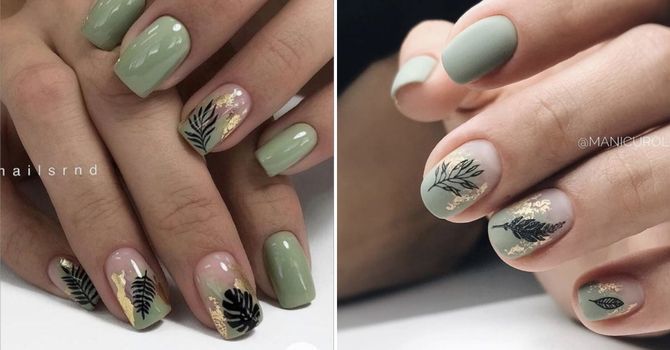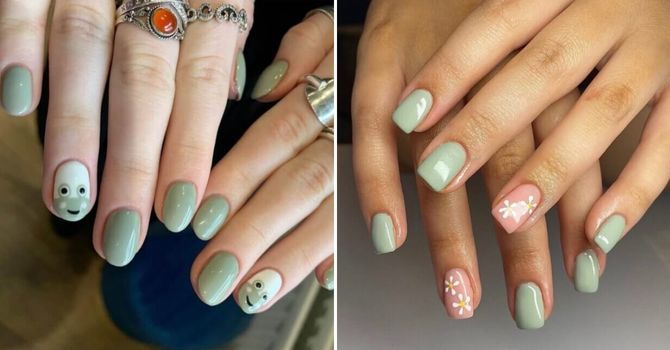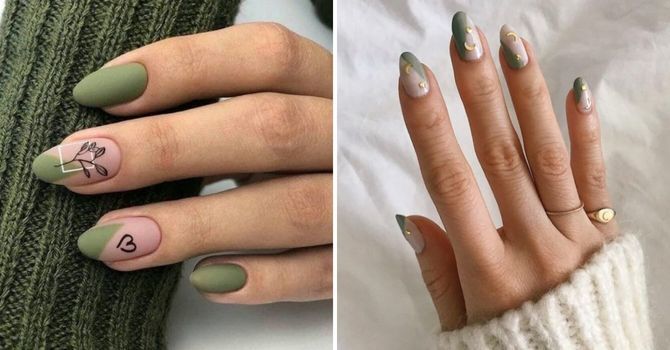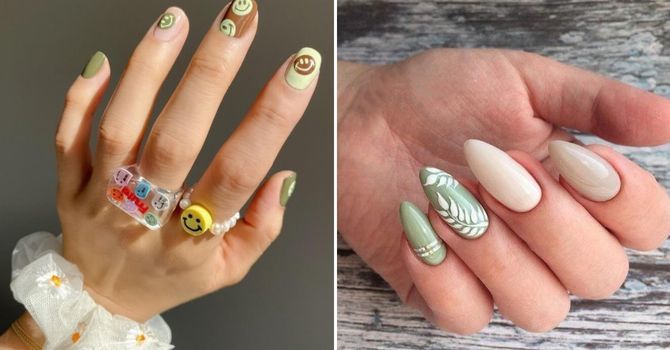 Similar articles / You may like this