We have already said goodbye to summer and welcome autumn with its seasonal trends. In new nail trends, fashion dictates a return to simplicity. Simple designs, muted shades, shimmering effects are welcome. Find out on Joy-pup what will be the trendy autumn manicure 2022.
Nail art with leaves
The most characteristic pattern of autumn is the leaves. For a beautiful autumn manicure, choose small patterns on your nails with small leaves on a branch or depict a large maple leaf. If you want a more intense and dramatic look, add sequins and rhinestones.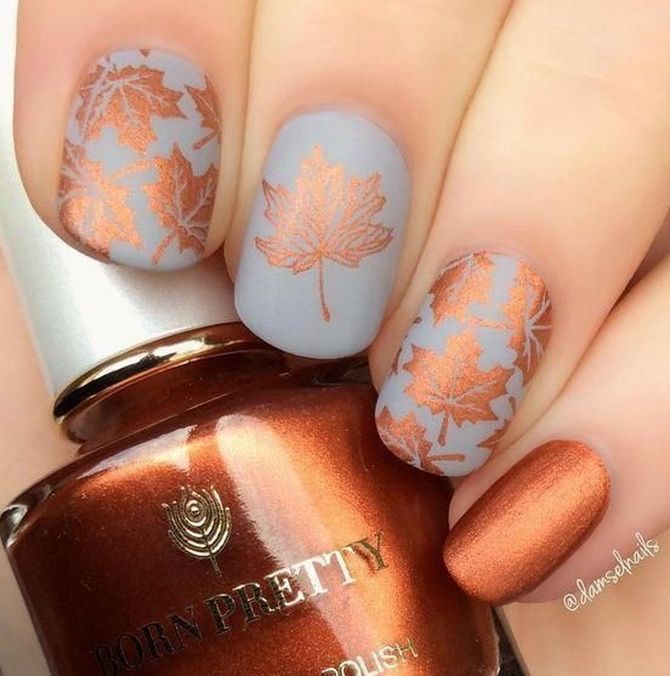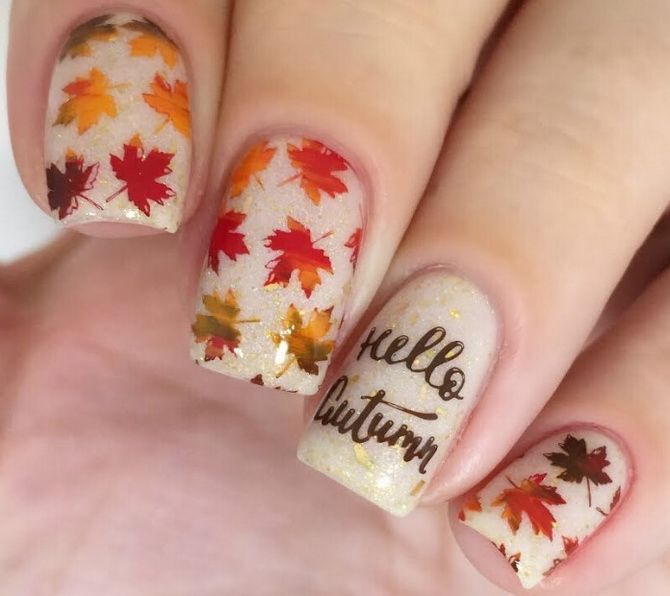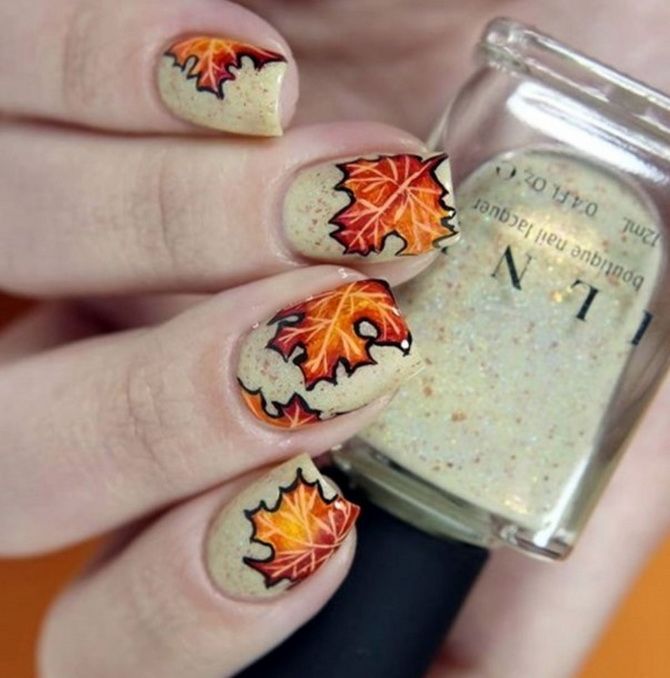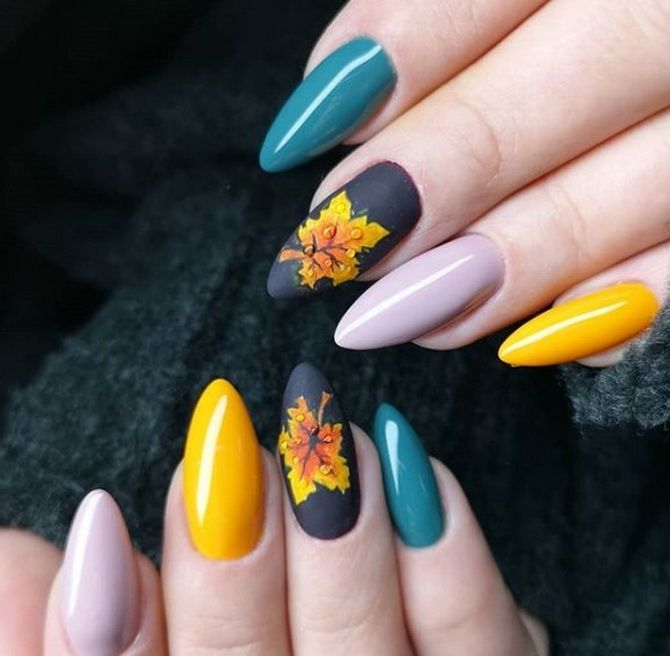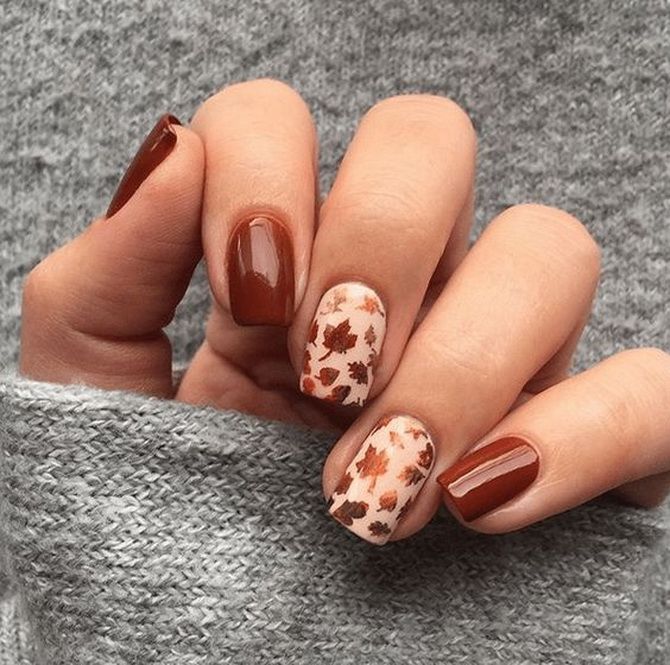 Design in orange tones
Orange is a typical fall color that you can also add to your list of everyday manicure options. Plain or combined with neutral colors, they look beautiful and restrained. You can combine orange with other shades of the autumn palette – burgundy or brown. With the right combination of colors, you can create a unique autumn manicure 2022.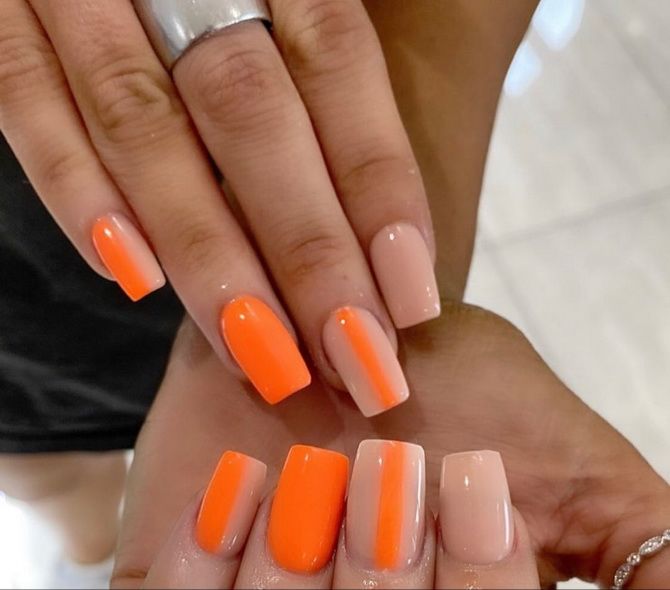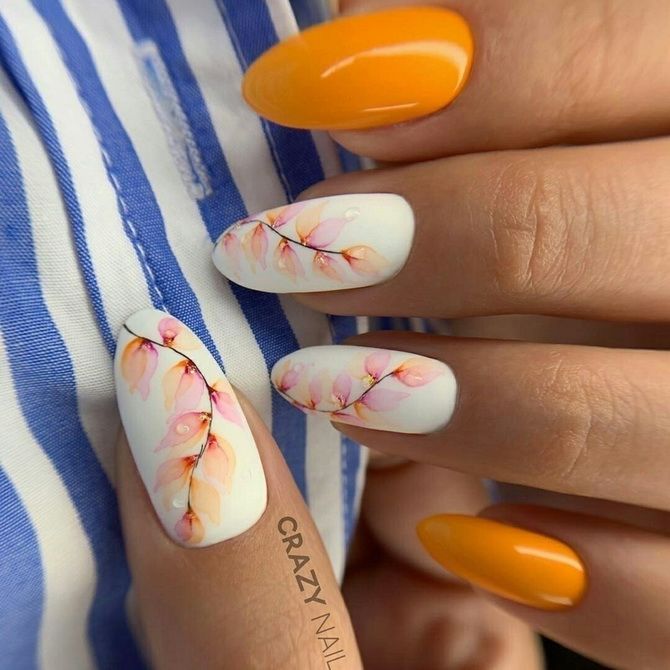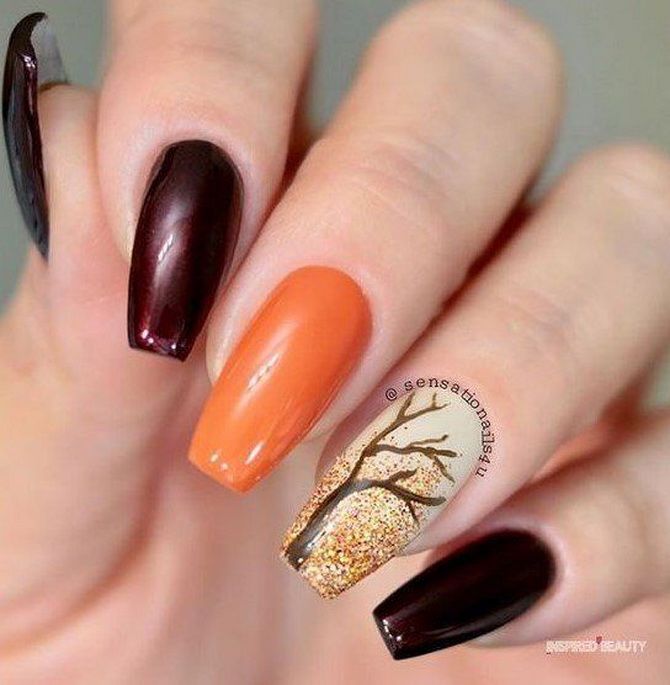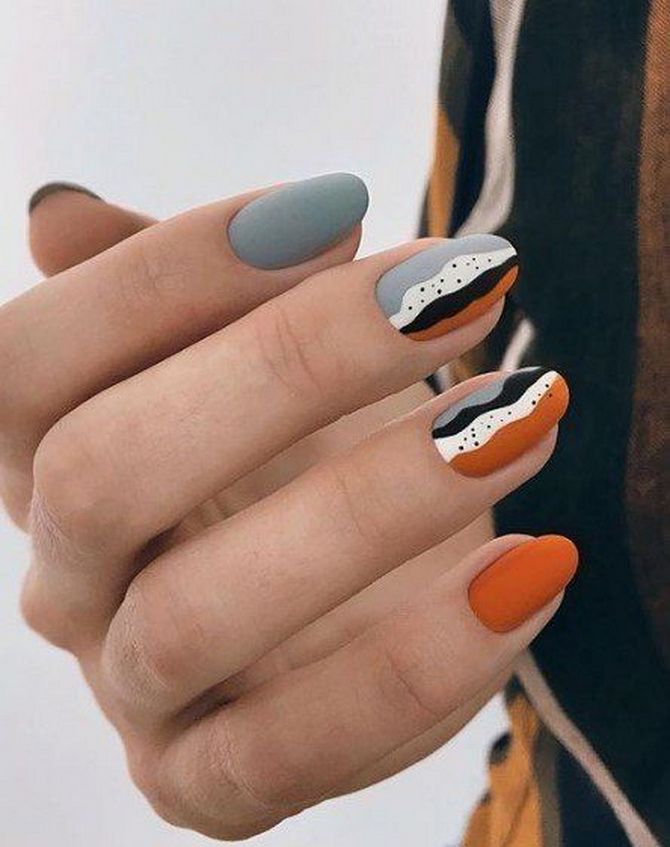 Dark manicure
This nail art is more suitable not only for cloudy weather, but also for our makeup at this time of the year. In addition to black nail polishes, choose other dark colors. Black, brown, burgundy, ocher, deep purple, blue, olive and gray are just some of the main colors that are suitable for fall 2022 manicure. To give them a little charm, you can play with metallic elements, glitter and rhinestones, as well as combine them with light varnishes.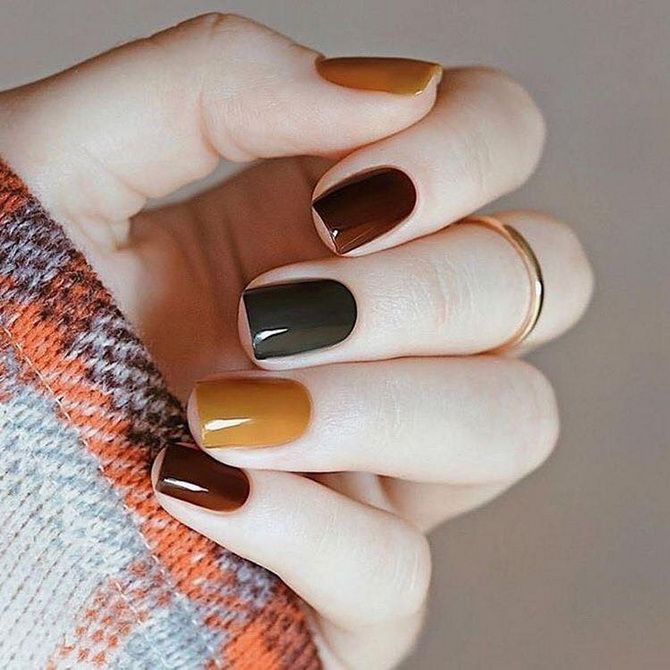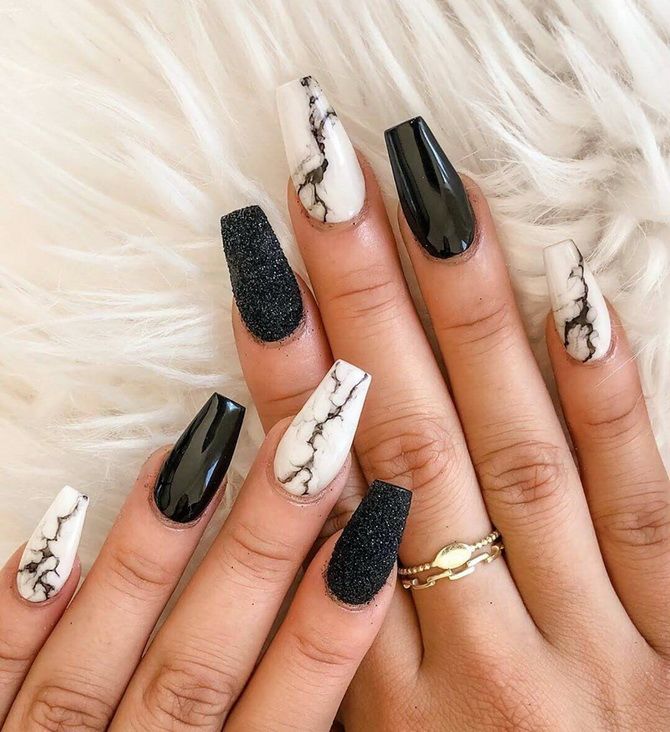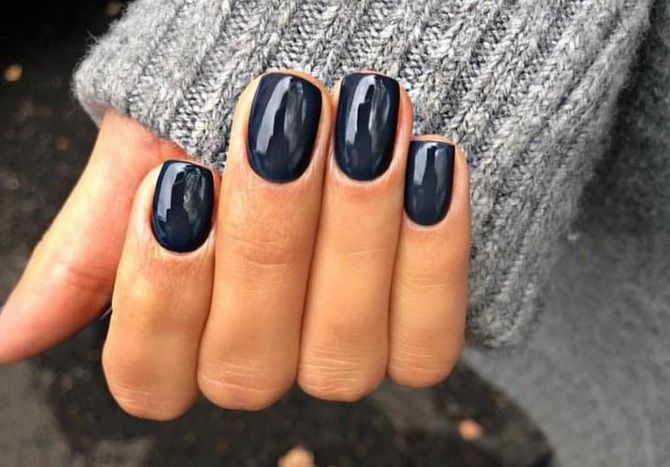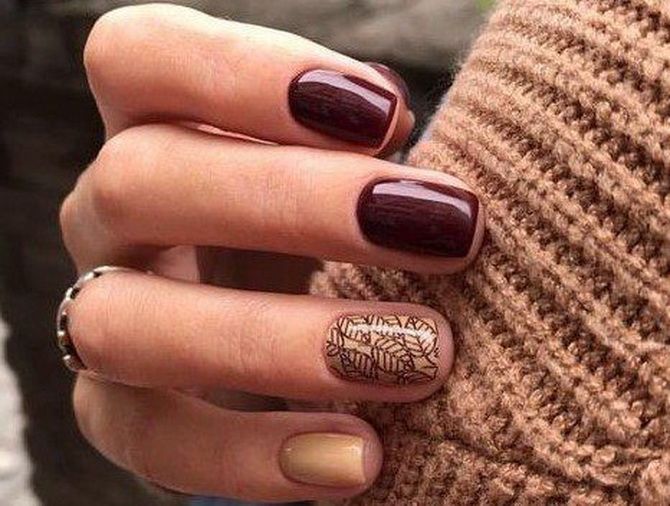 Two tone nails
If your style is elegant and minimalist, you can try simple two tone nails. Halves, geometric patterns or abstract designs – two beautifully combined colors are enough for an impressive fall 2022 manicure. Choose shades that go well with each other and create a nice contrast, such as pink and red.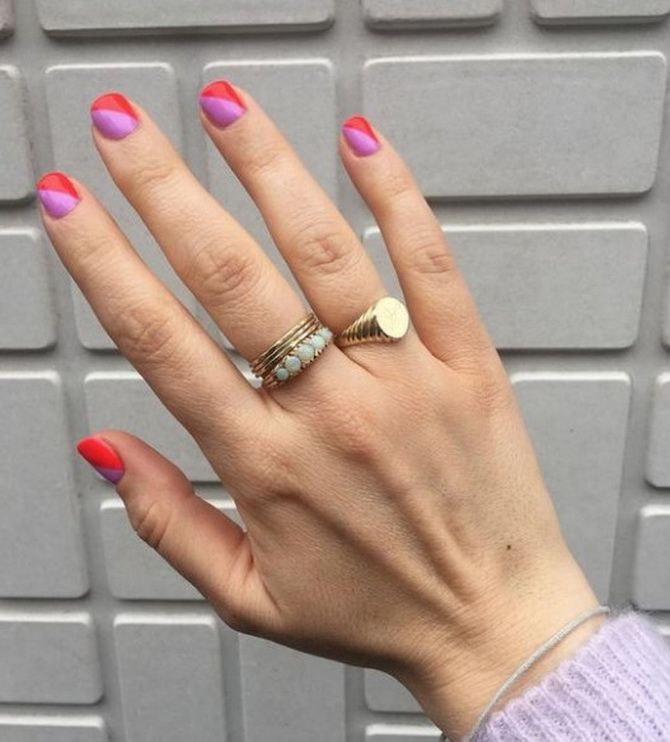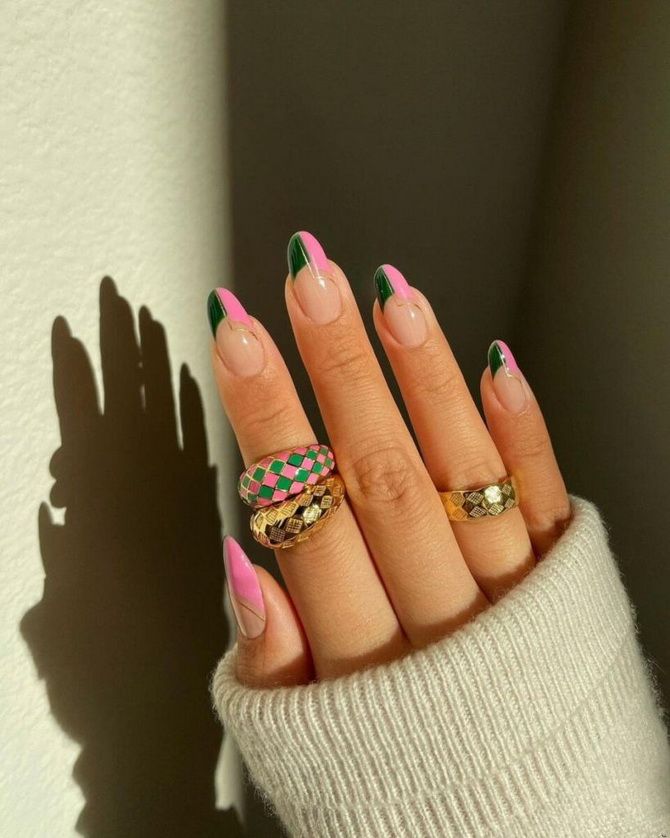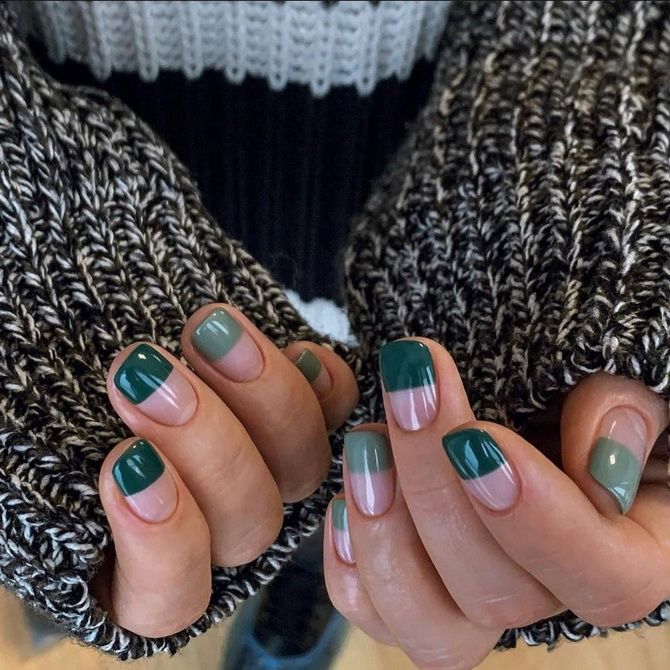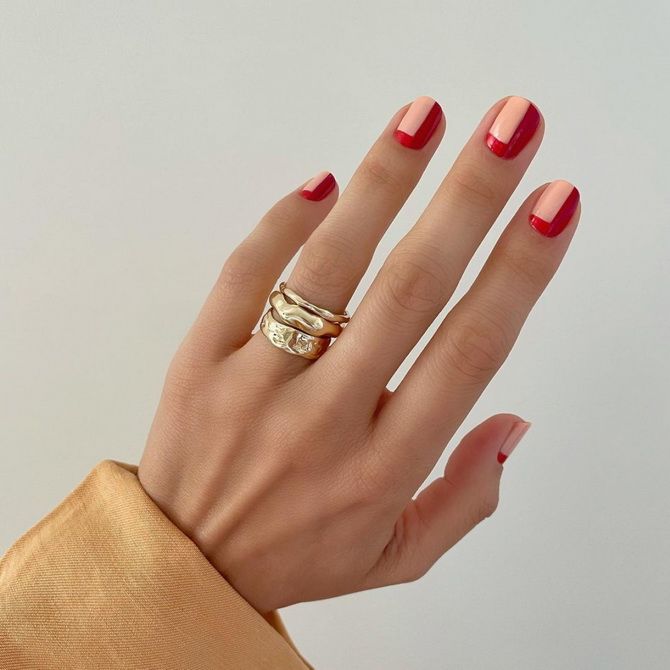 Autumn nails with glitter
Glitter on nails has no season, it is popular all year round and not only in festive manicure. However, glitter pairs wonderfully with fall colors and patterns, as it contrasts beautifully and enlivens dark colors.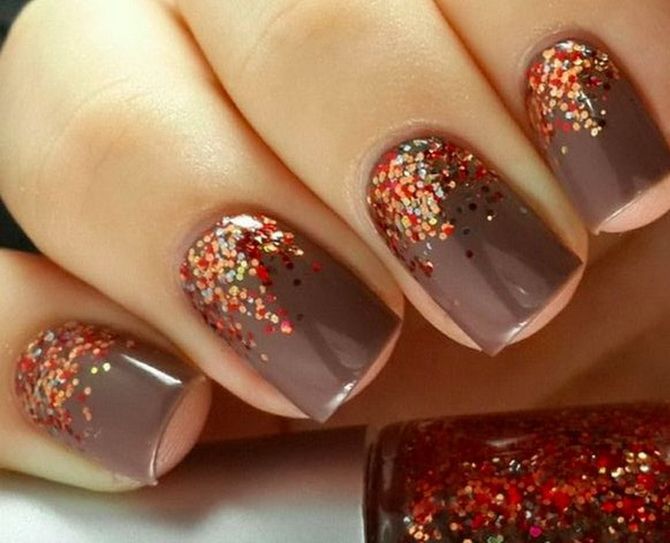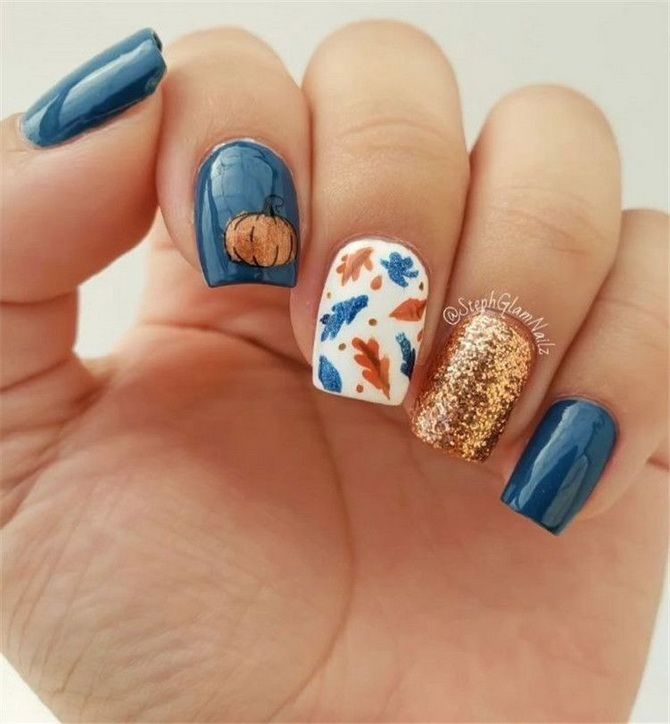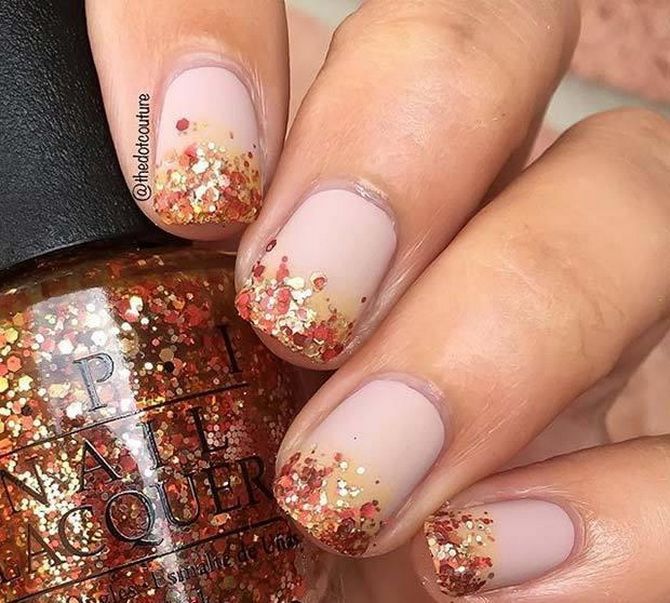 Similar articles / You may like this