The Easter period coincides with spring and is another reason for a beautiful themed manicure. It can be modest and simple or bright and shiny, with ornaments, figurines, flowers and other details. For such designs, the main rule of all spring nail designs is acceptable – pastel colors. The main drawings can be saturated colors, but the color combination as a whole should be in pastel colors. We at joy-pup have prepared for you a collection of Easter nails for every taste.
Bonus video "Easter manicure"
Manicure "Easter egg"
For every holiday, girls want to get a manicure in the theme of this event. And as Easter approaches, you can decorate your nails with ornaments that are painted on painted Easter eggs. You can paint each nail a different pastel shade and add lines, waves, dots to one or all nails. Polka dot manicure is a very spring design that is perfect for Easter too. The same applies to flower designs on nails.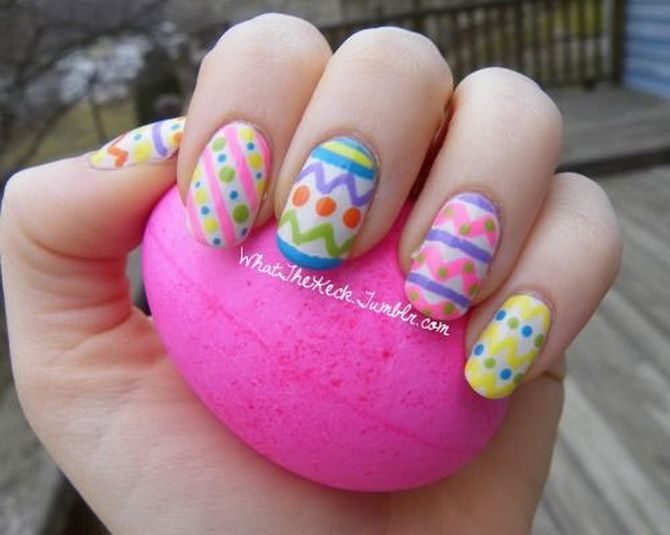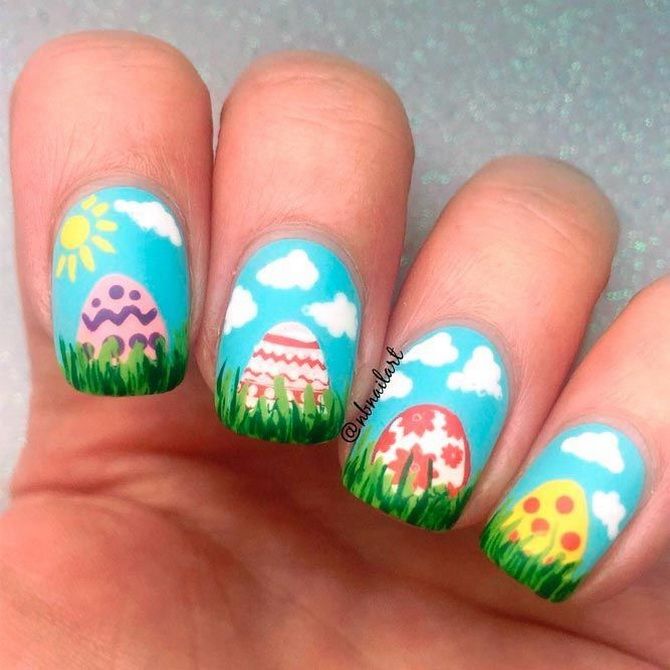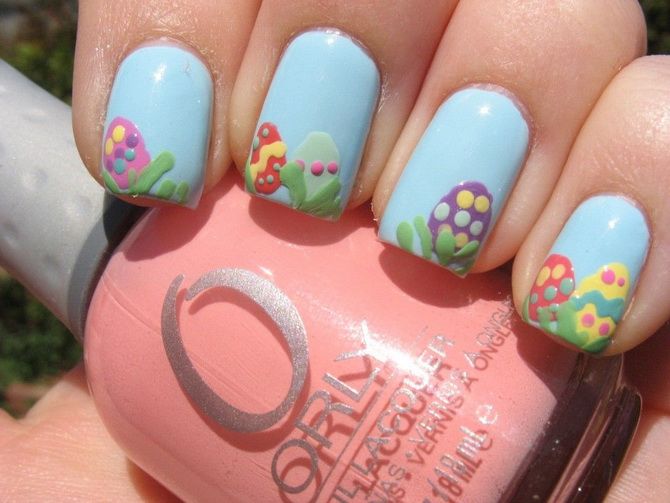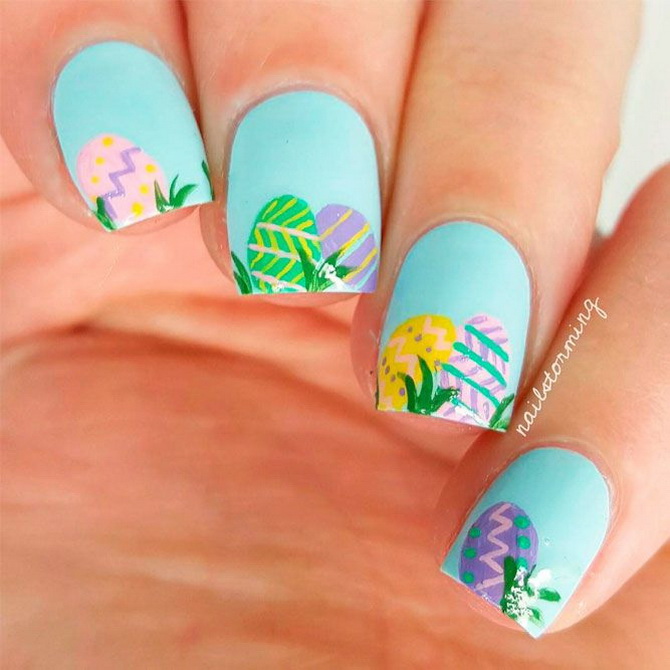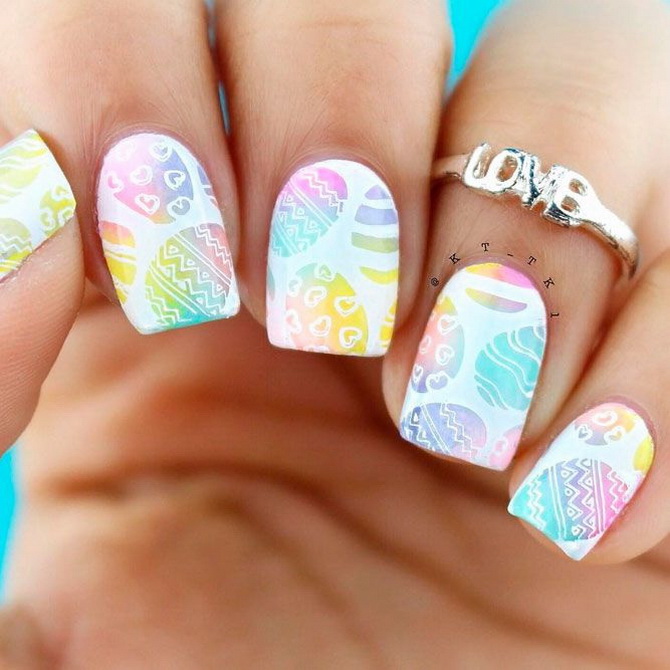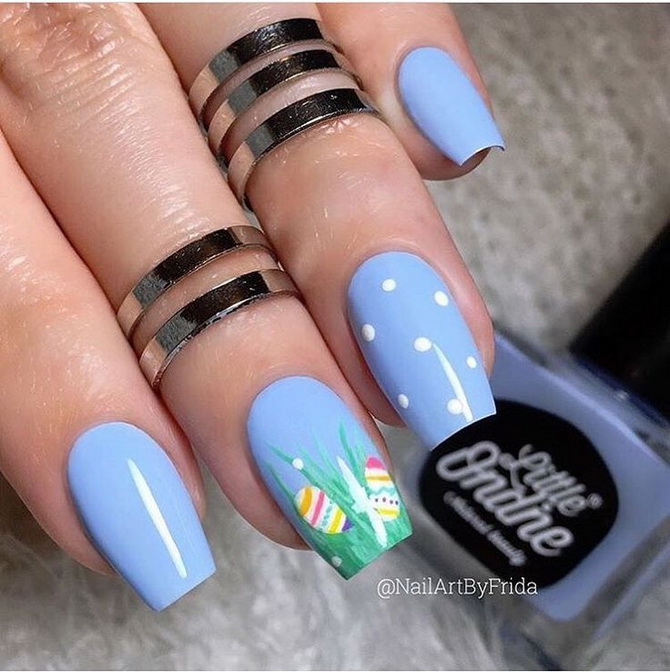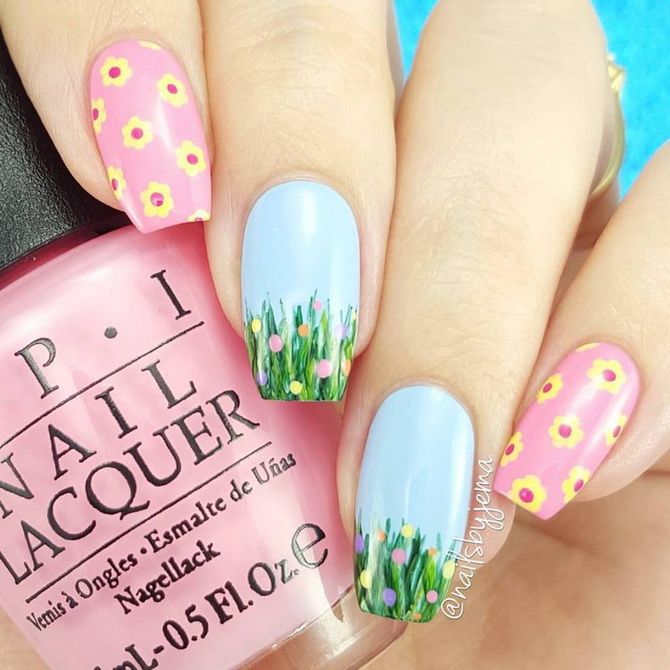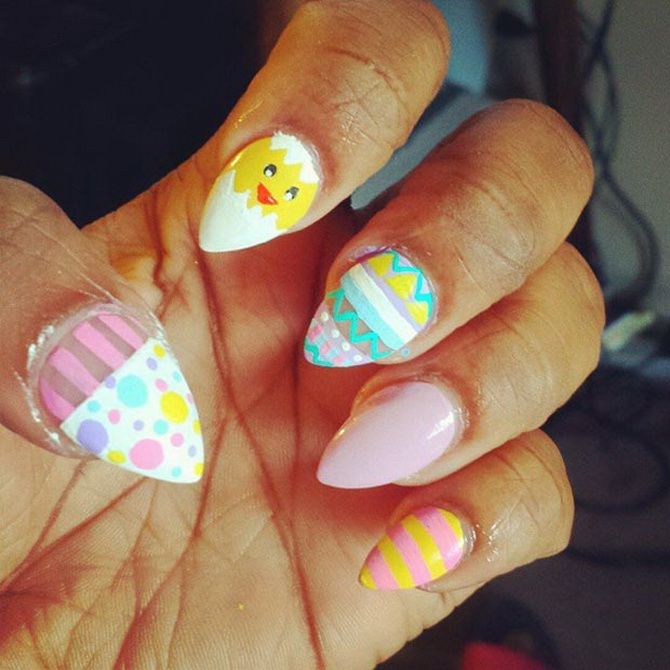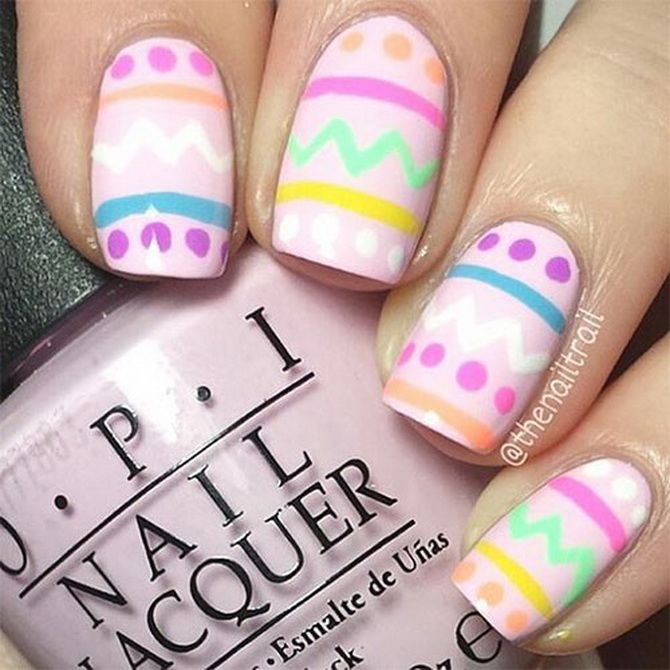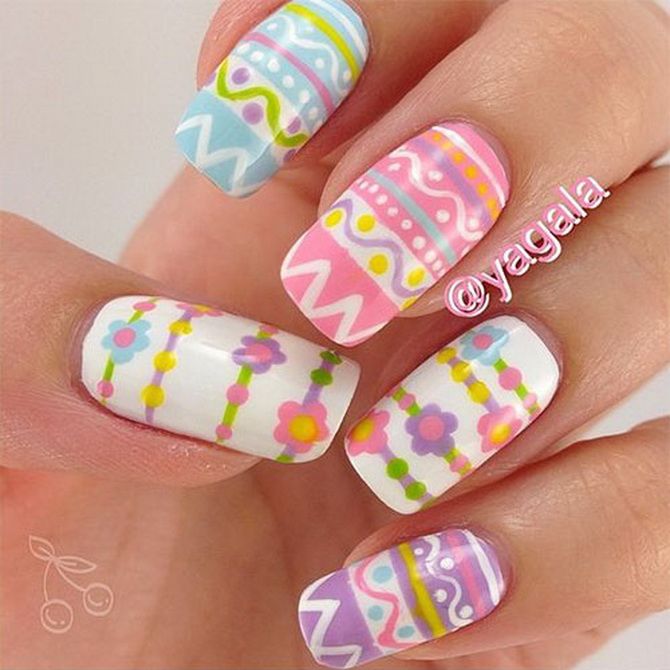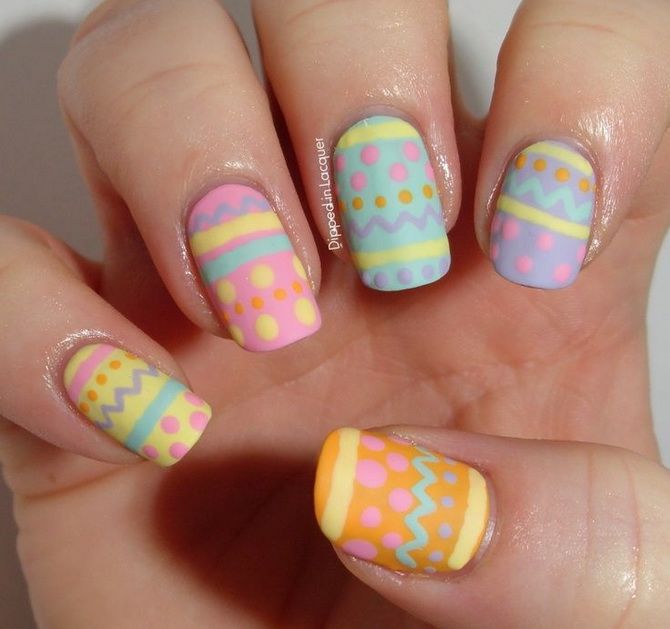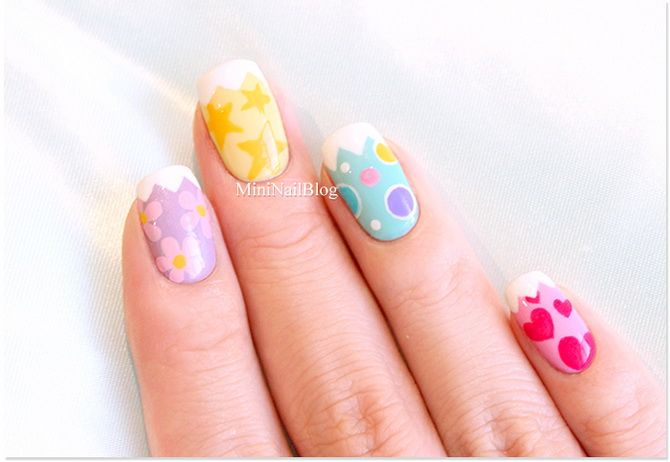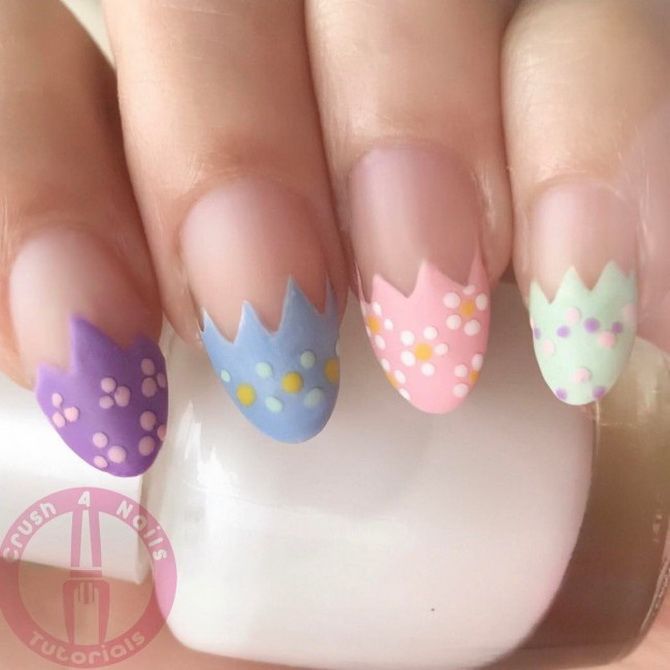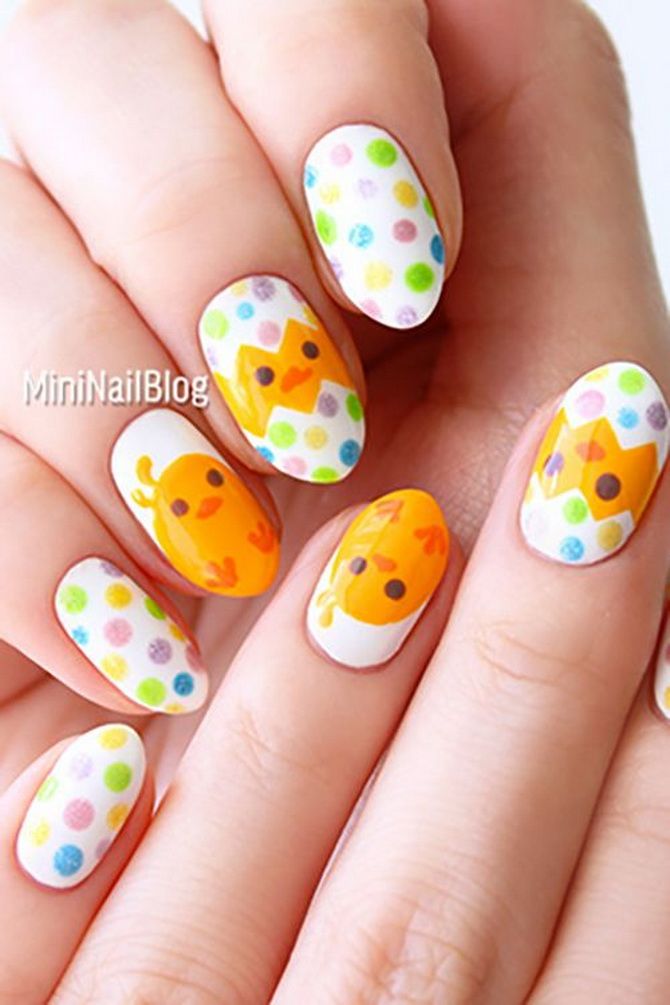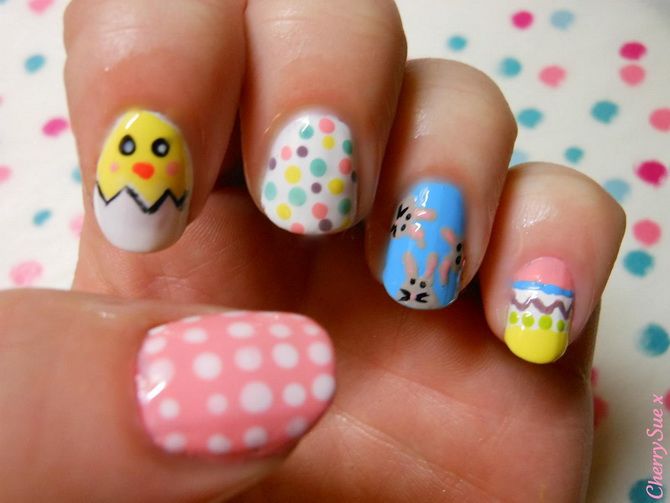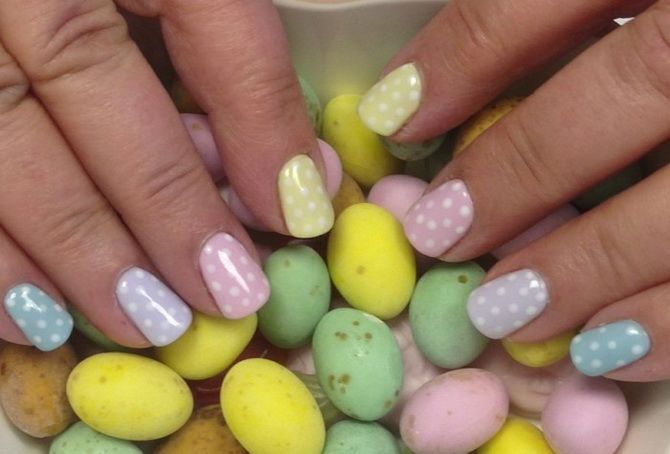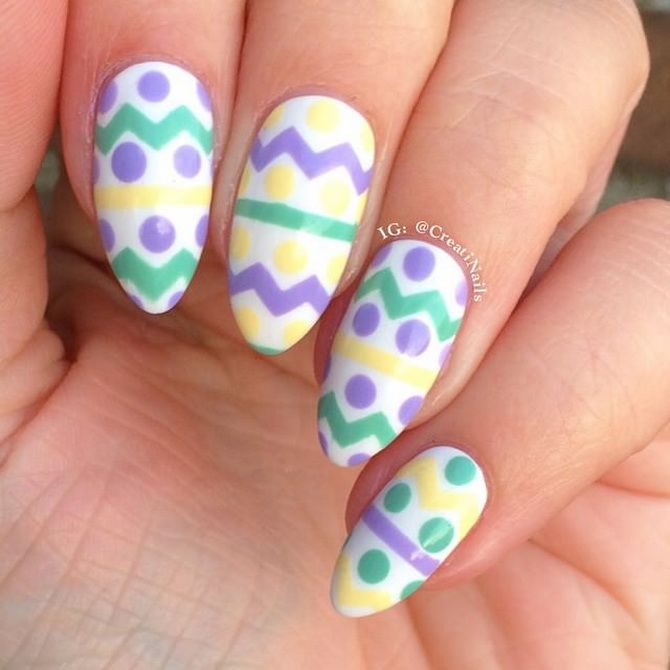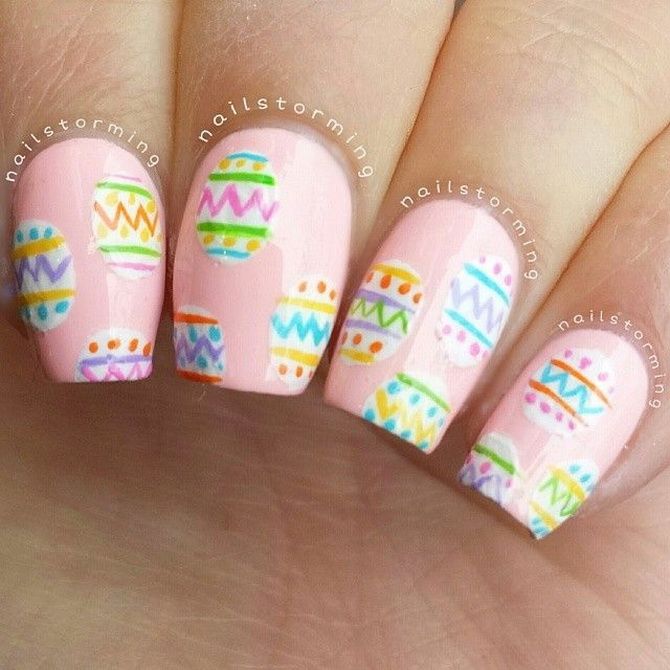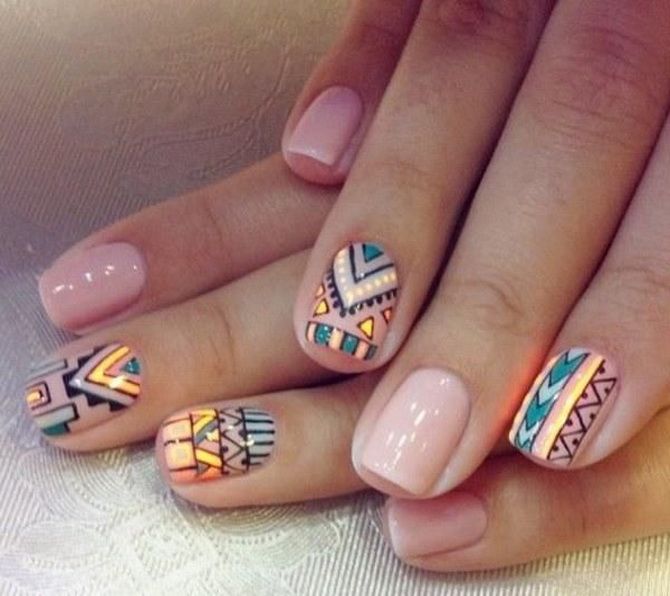 Easter design with bunny
One of the symbols of this holiday – the rabbit – is also a symbol of 2023. This playful figure with dangling ears can give your manicure a cute, childish look. Bunny and Easter eggs are a classic combination in an Easter manicure. You can spruce up your manicure with glitter, sequins and, of course, spring floral nail art.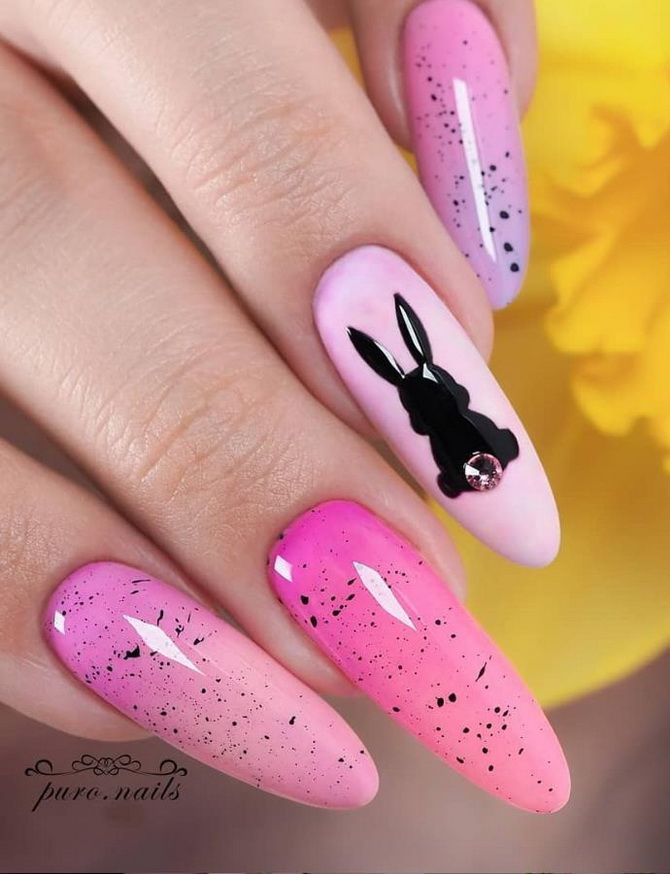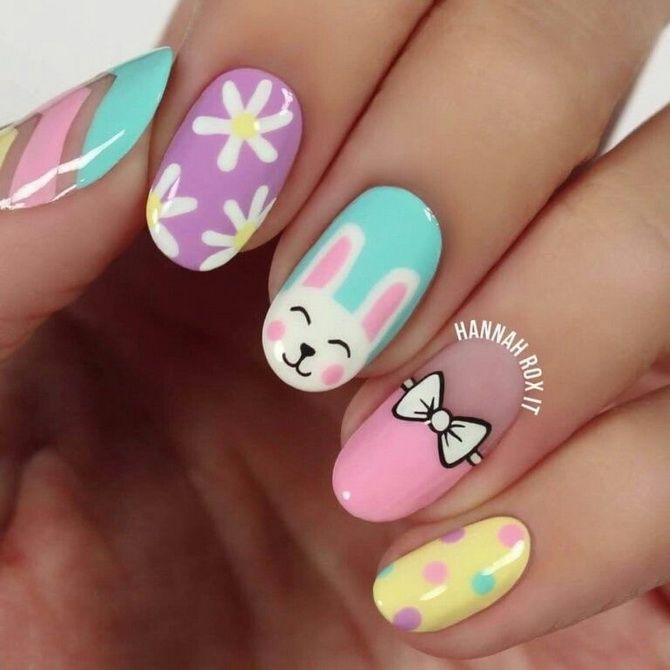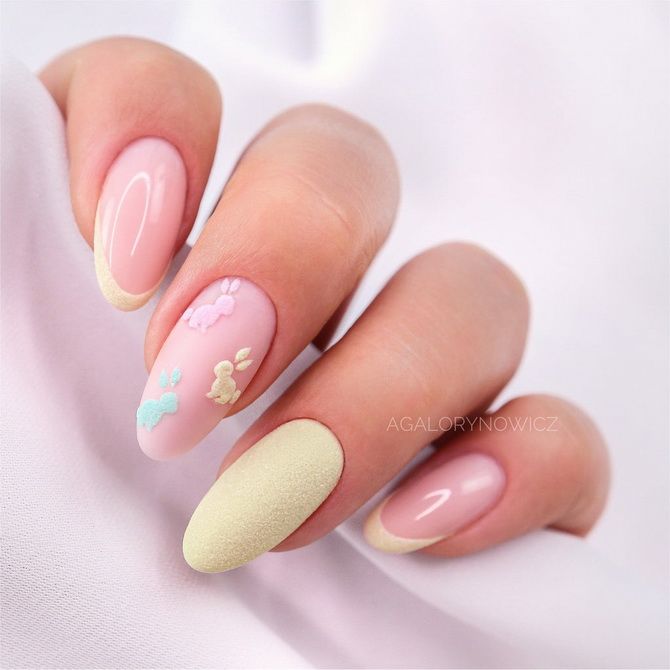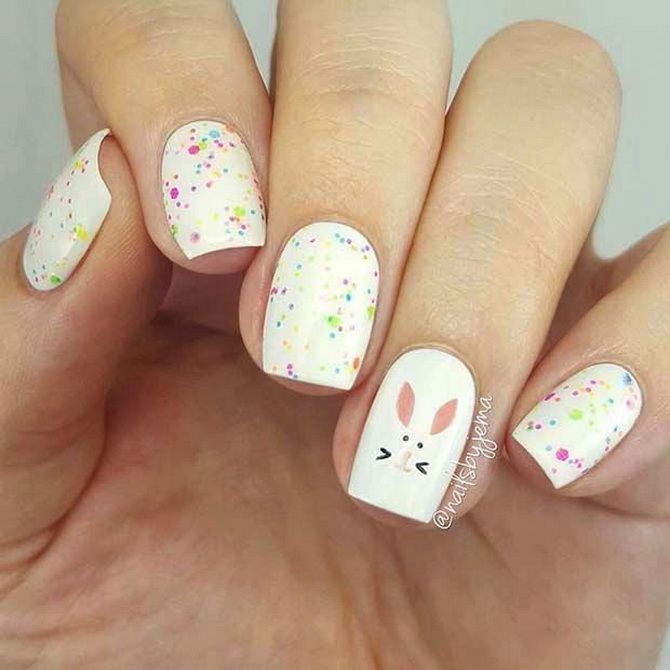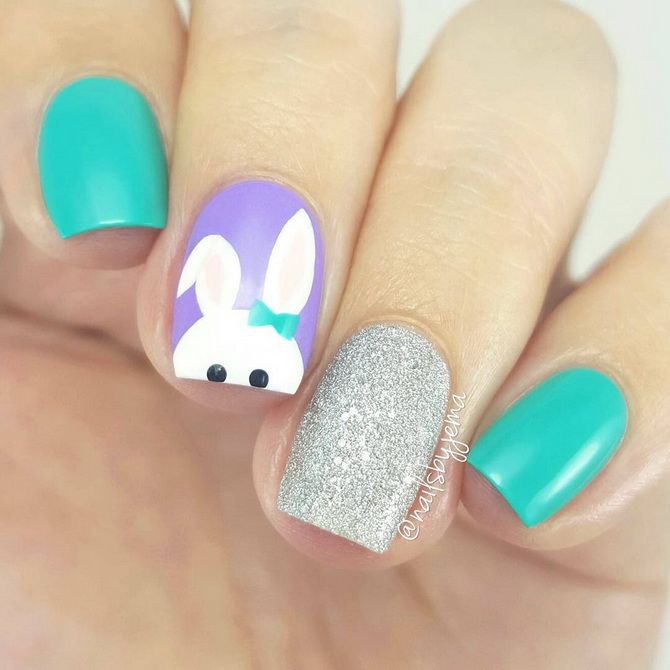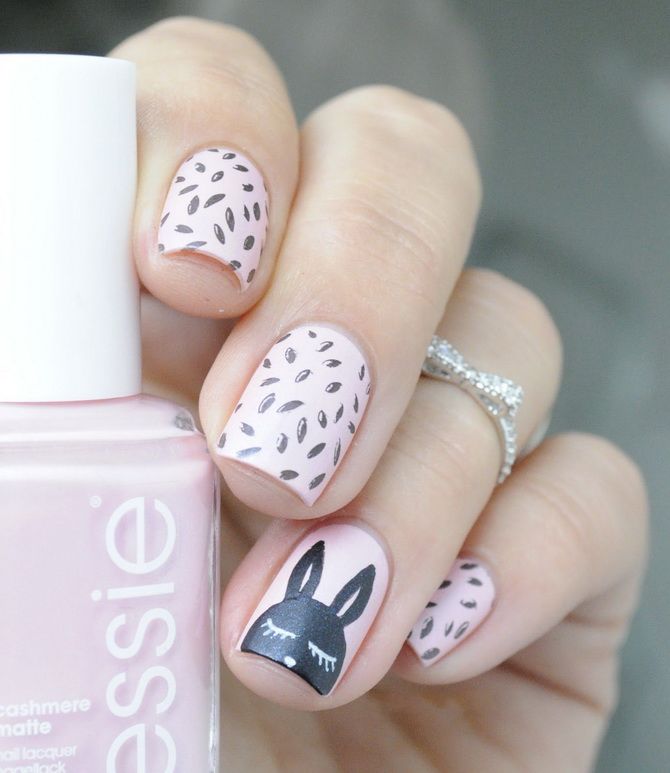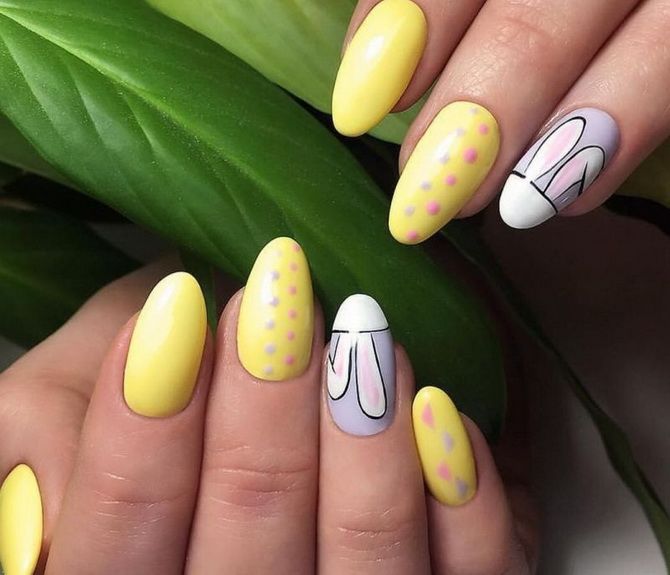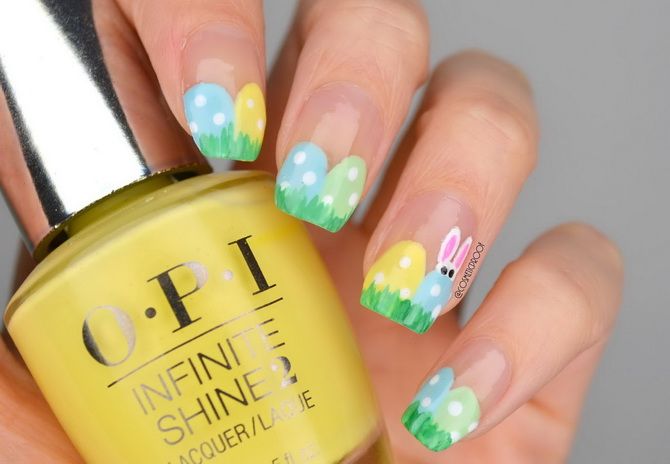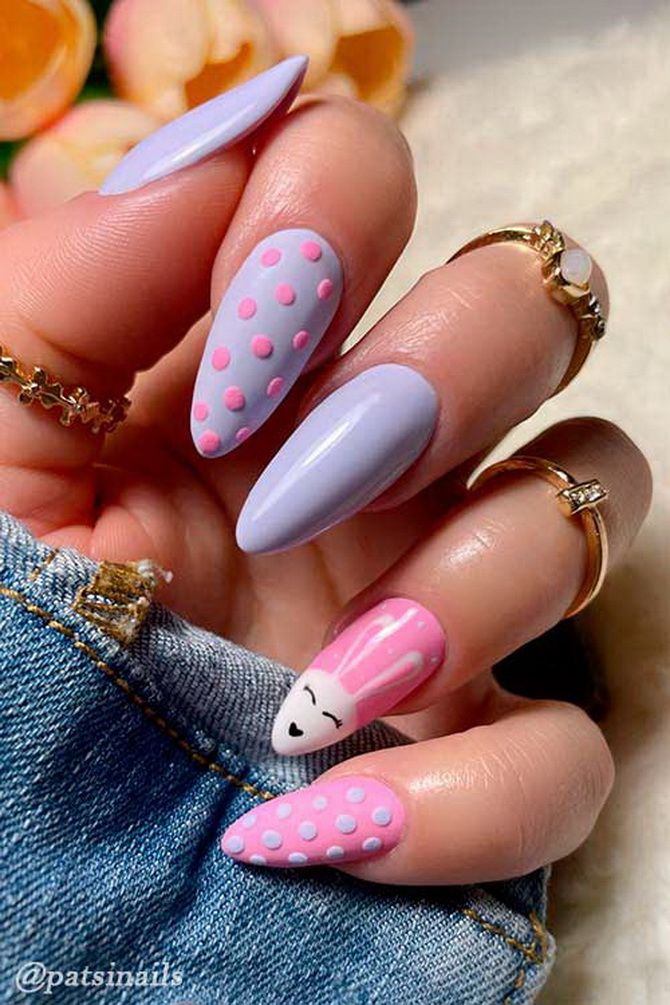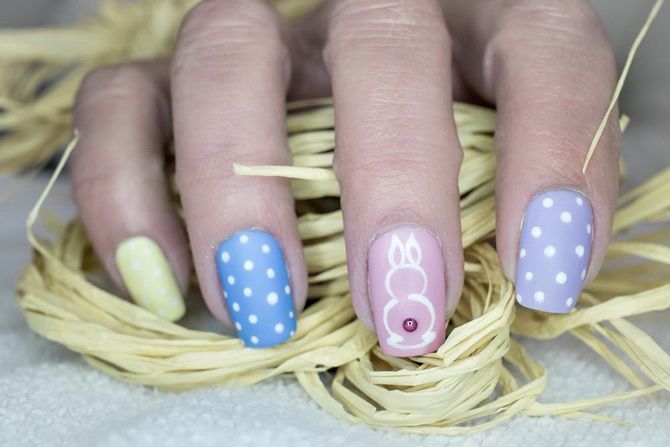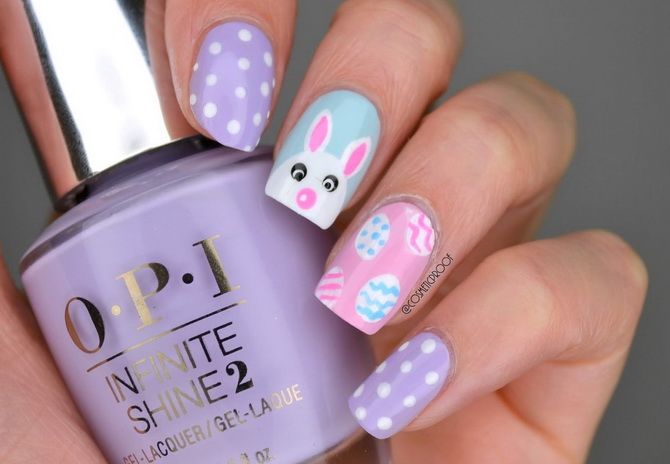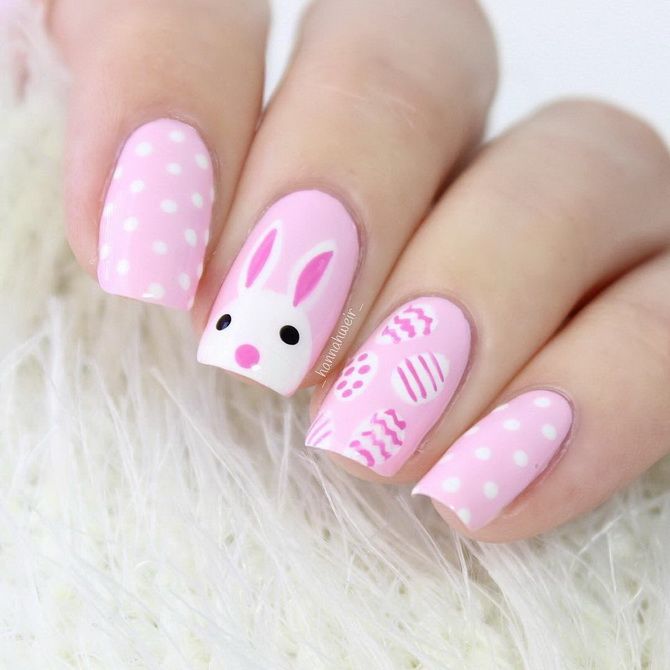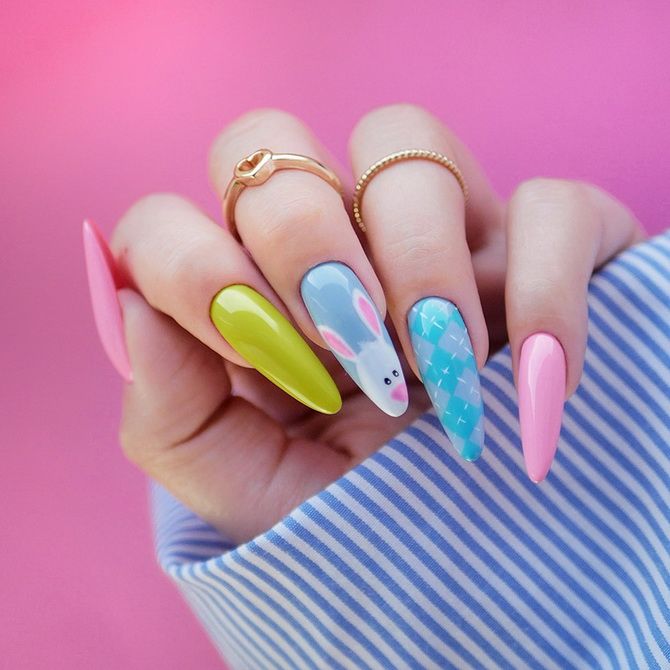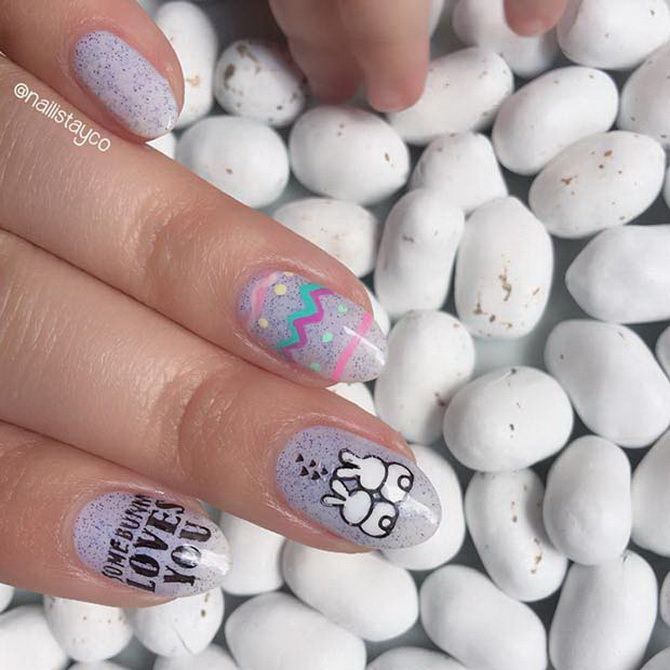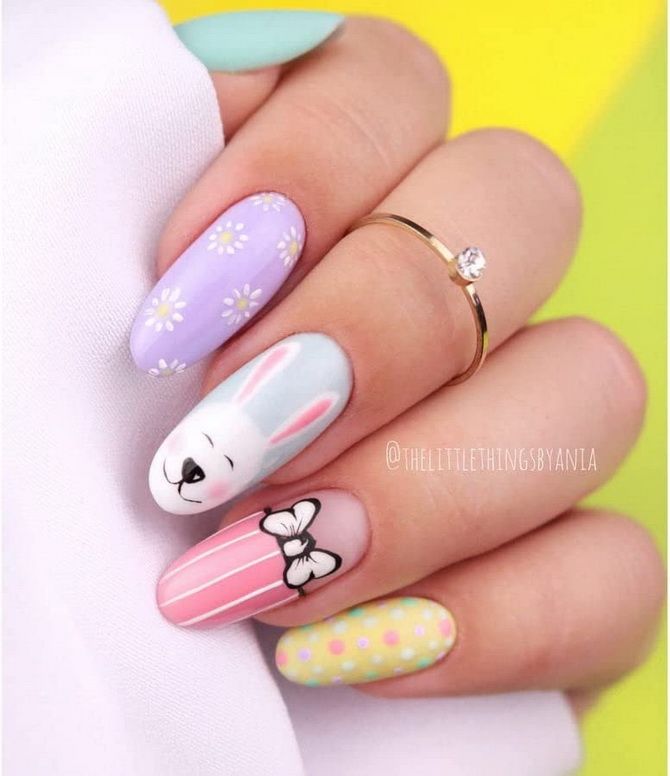 Quail egg manicure
Simplicity never goes out of style, and if you are a fan of the classic style, you can choose a manicure using a quail pattern. Give your signature patchy print a unique twist by changing different shapes.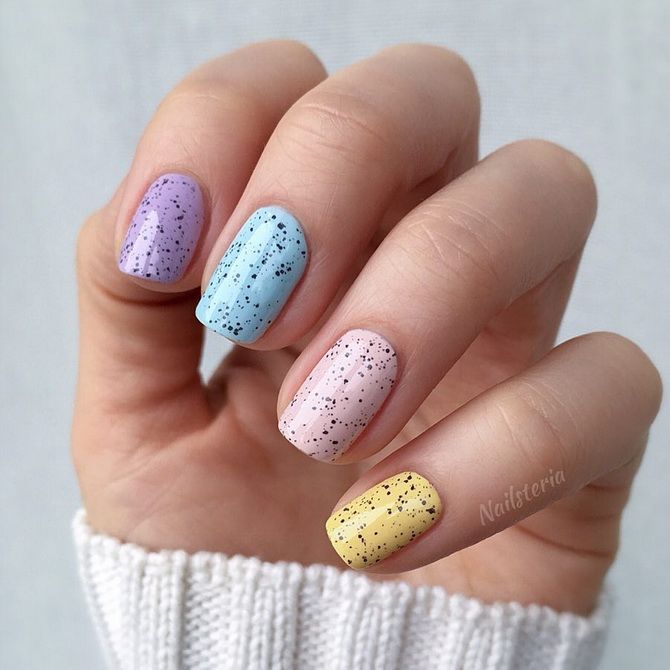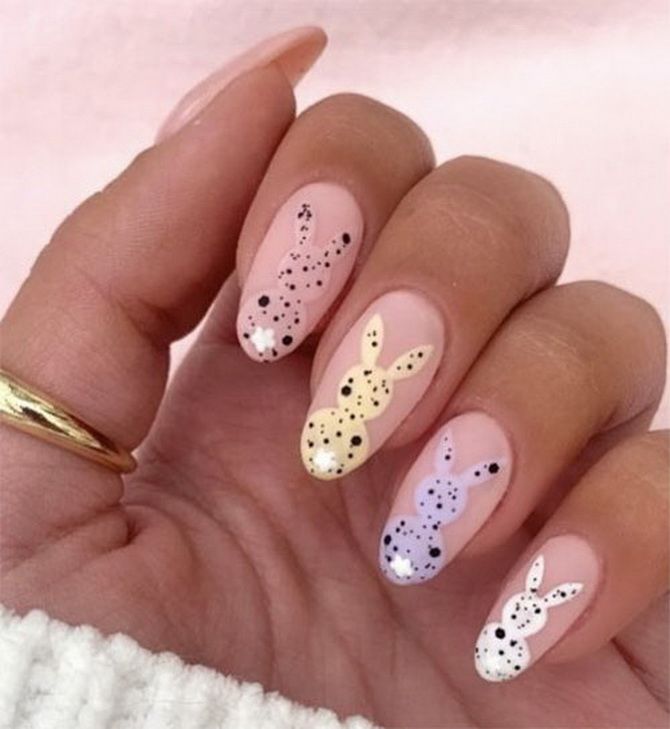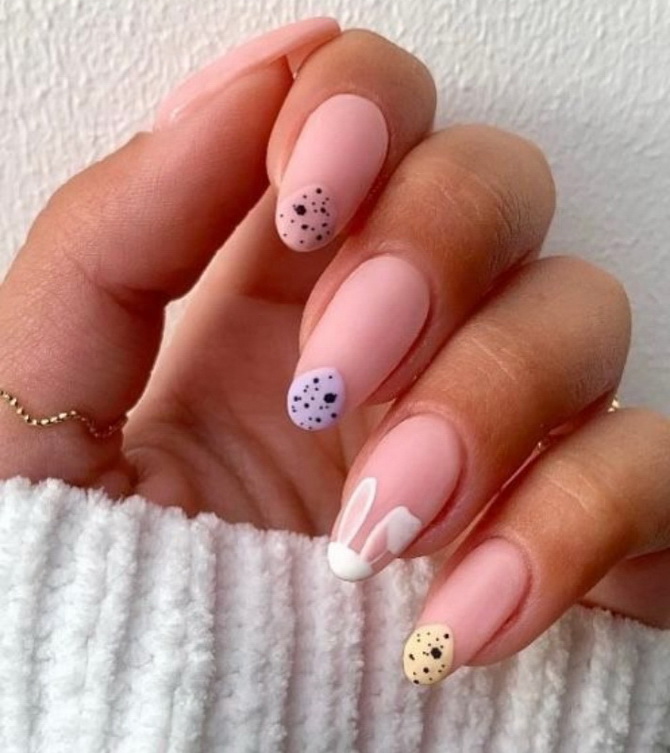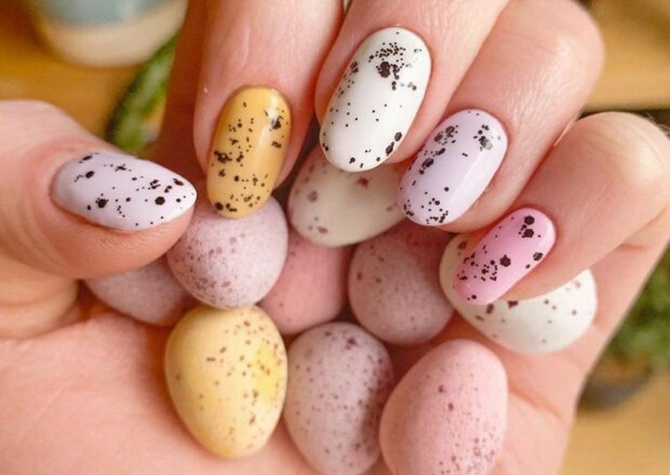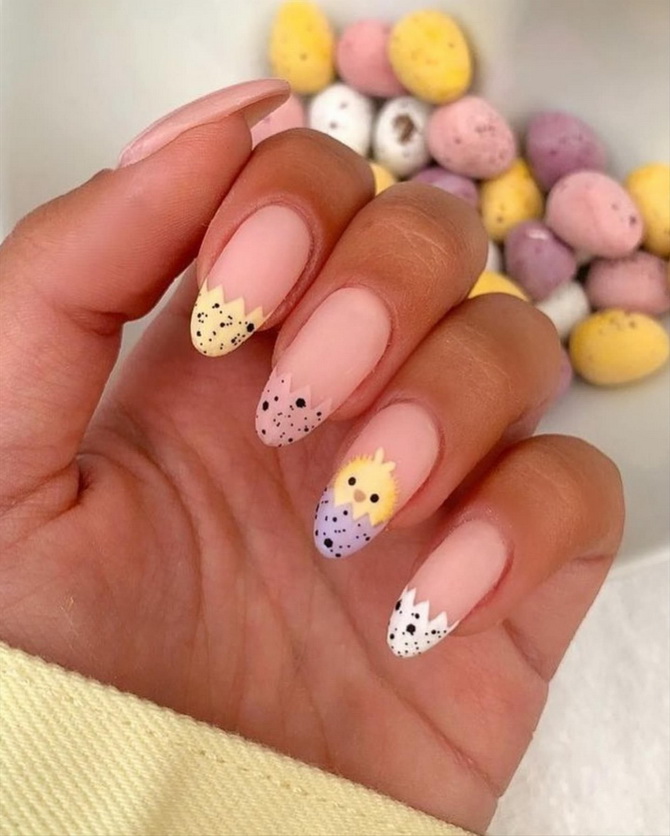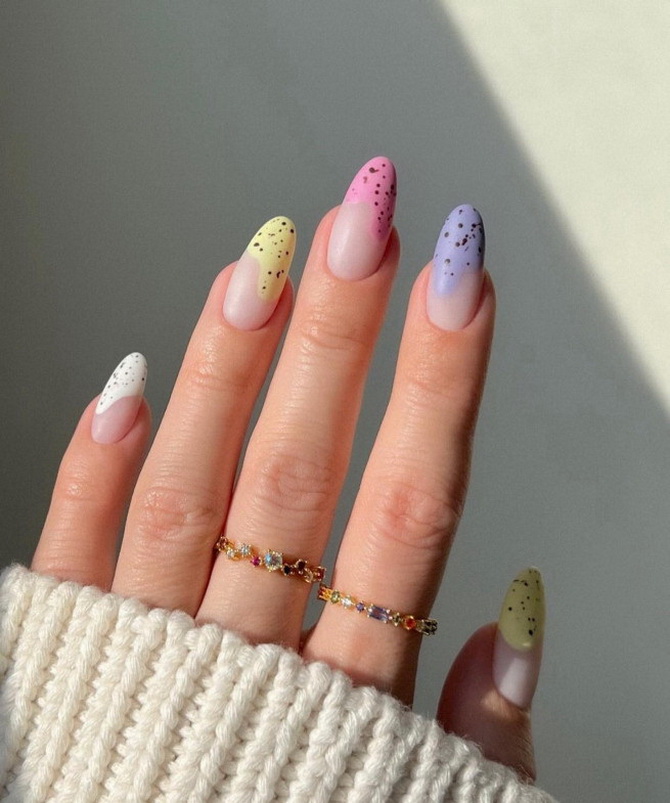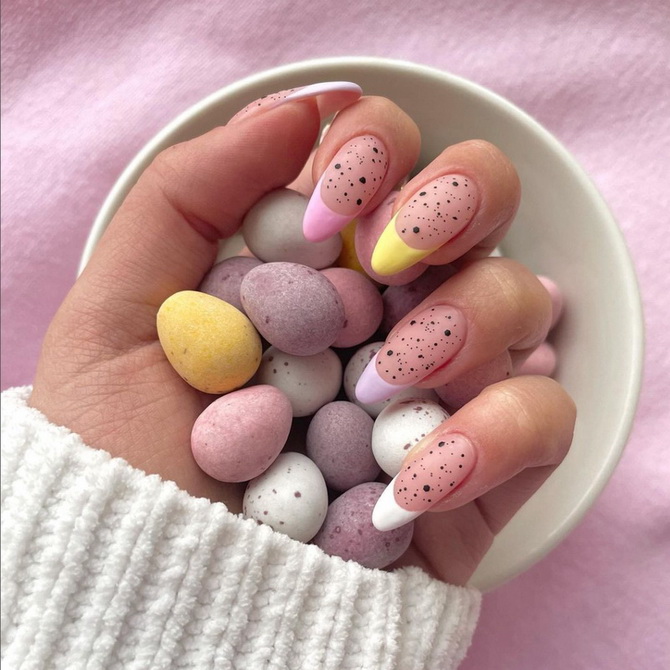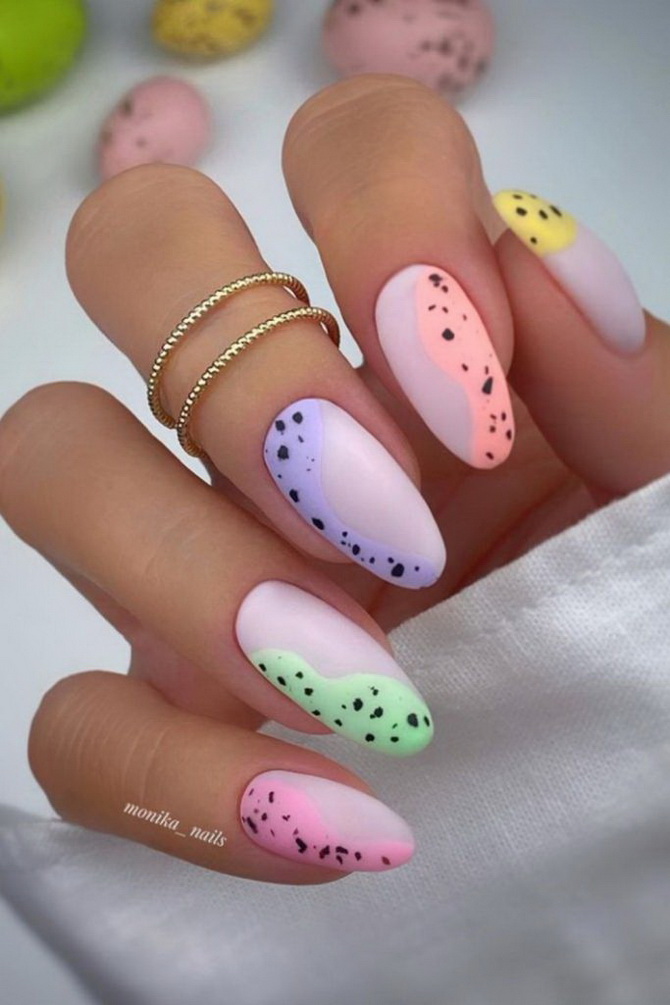 To be continued…
Similar articles / You may like this