With sunny days and open shoes on the horizon, it's time to take care of the part that hasn't seen daylight in months: our feet. A pedicure for women should be bright and stylish, matching the shoes and fashion trends of this season. We at Joy-pup will tell you the trending colors and styles in 2023 that you are sure to love.
Bonus Video: Pedicure Design Options 2023
Holographic effect
Are you looking for an elegant pedicure sparkling with jewels? Try holographic polish. With chrome powder or reflective glitter on nude nail polish, you will show off your legs to the world in the best possible way.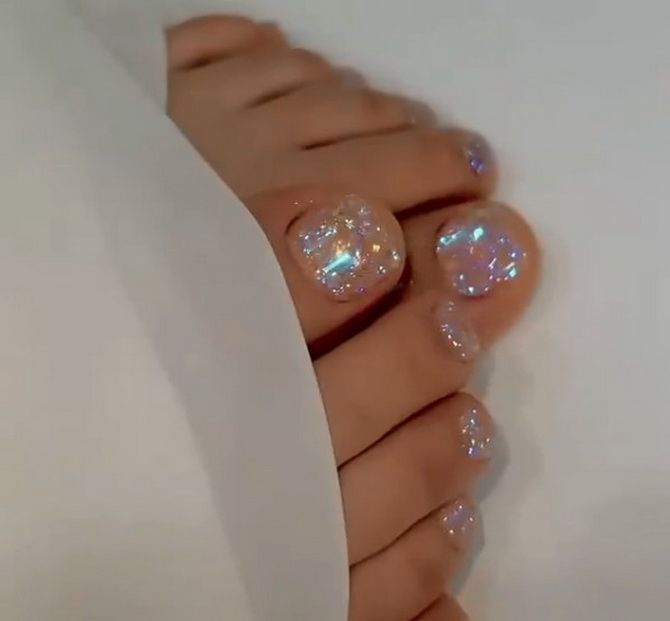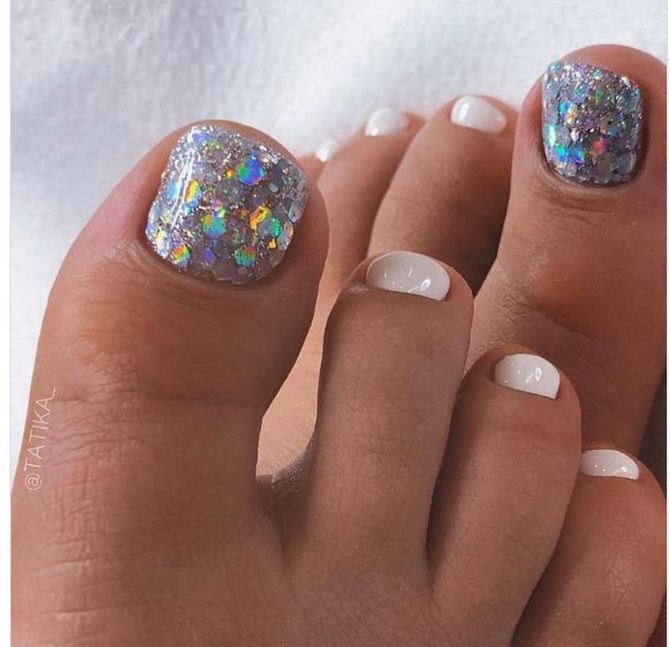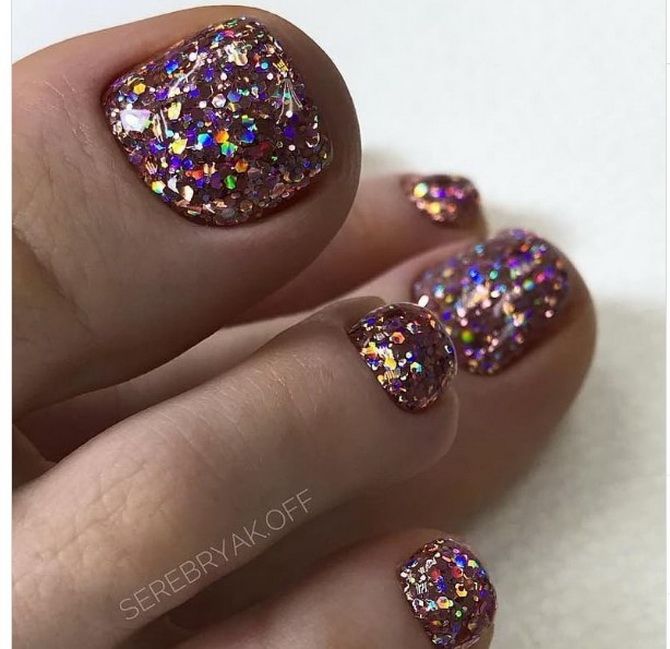 French manicure
French manicure is a timeless classic that everyone agrees on. White or colored, it emphasizes the shape and length of the nail. In 2023, French got rid of its mythical white line on a pink background to dive into more fun and vibrant colors. Look for inspiration in bright colors. A French manicure with a colored nail tip will add color to your life.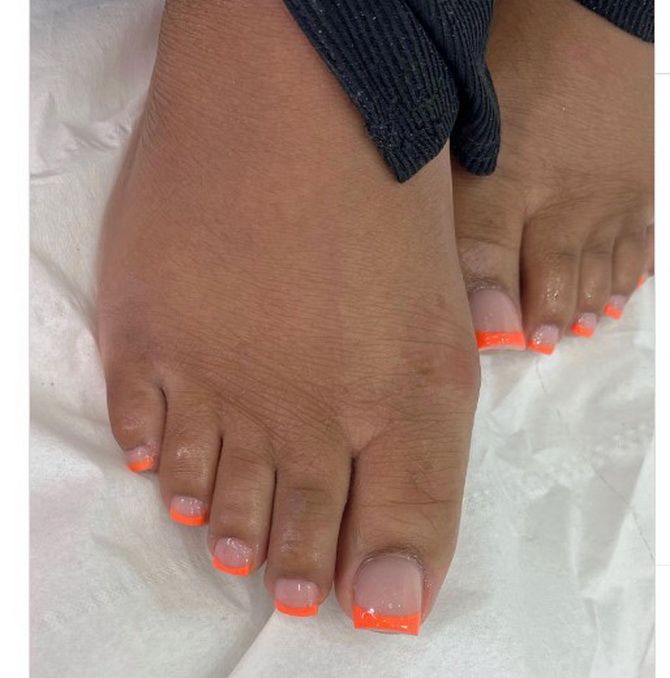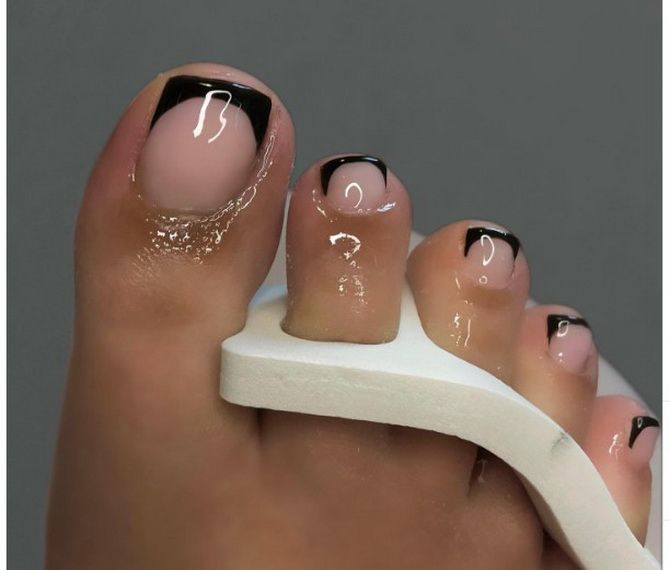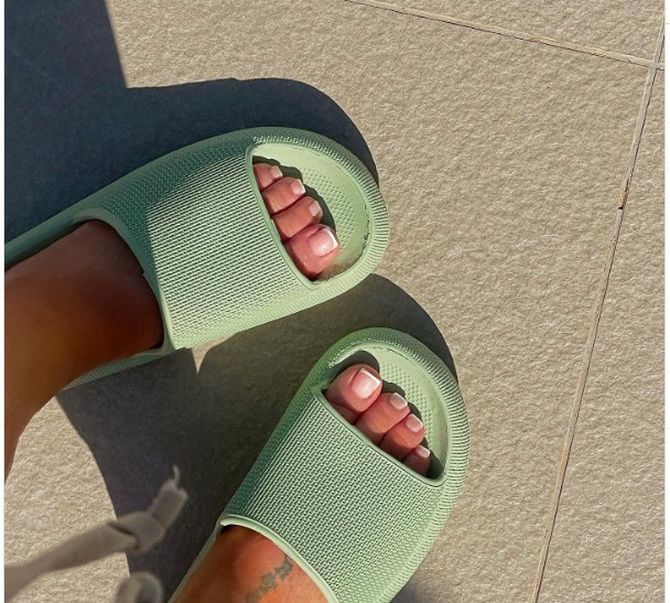 Velvet nails: trendy pedicure
The texture of velvet in a pedicure looks luxurious. Decorate your nails with a glossy lacquer whose velvety effect is revealed by using a polished magnet to run over the surface of the nail without touching it. Thus, the glitters are revealed on the surface, and the velvet side becomes more spectacular.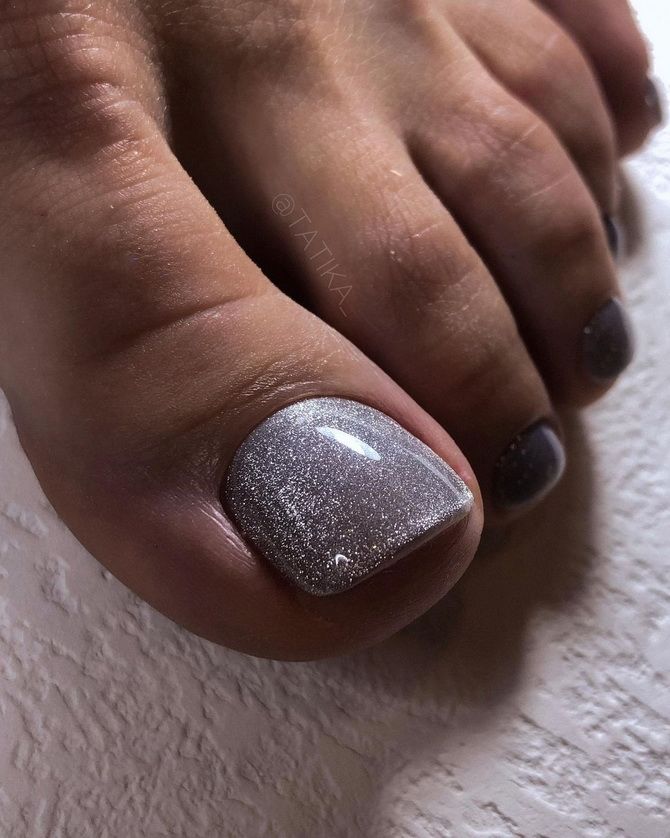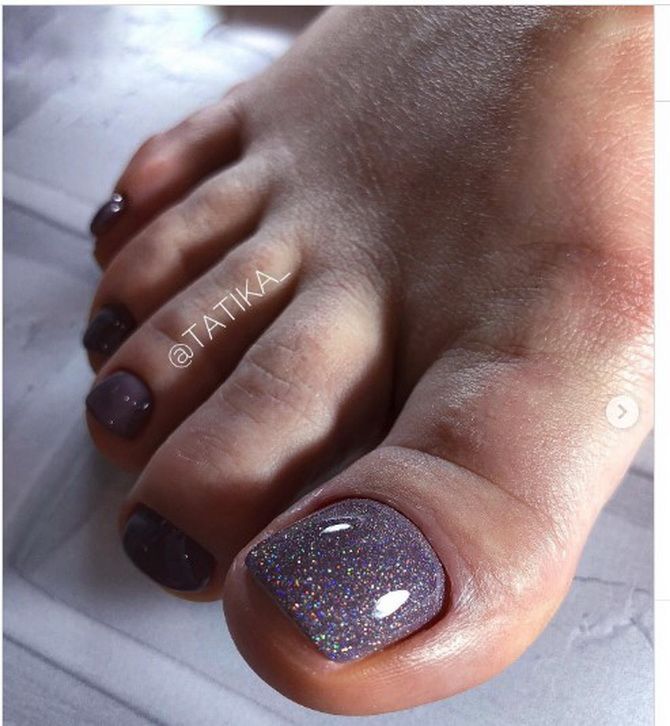 Spot pedicure
Spot pedicure is underestimated, considering it to be something too simple and not very versatile. But in 2023, this technique will be very popular. You can create a pattern using multi-colored dots by getting creative.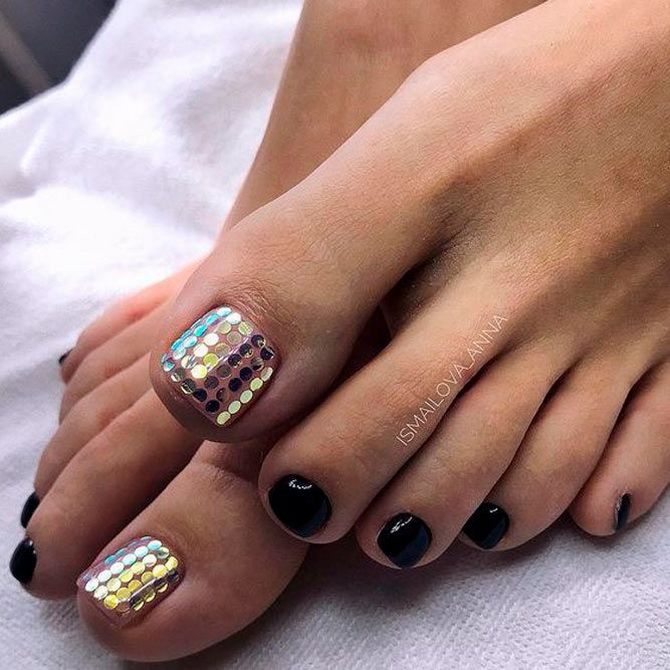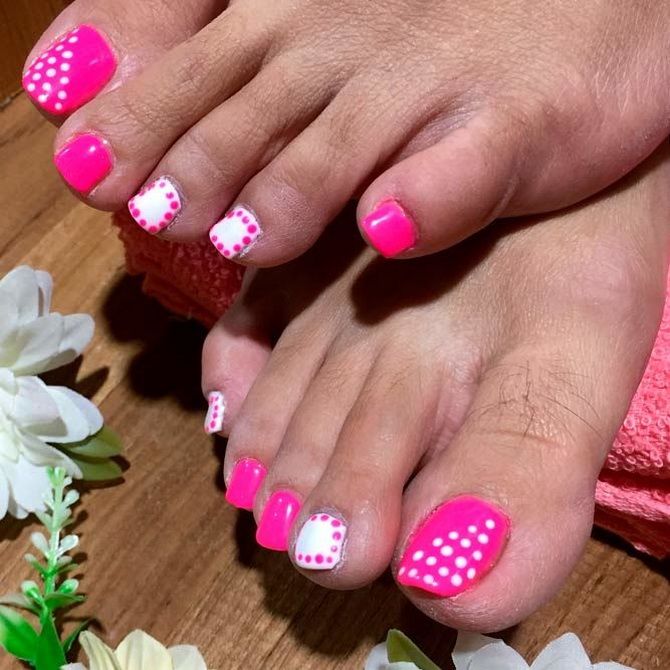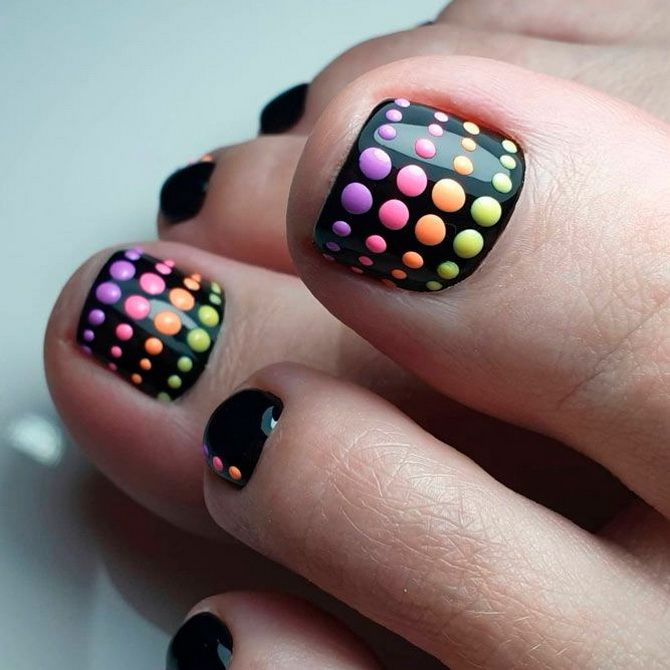 Ombre – trendy pedicure 2023
The ombre technique will emphasize the tan, thanks to a smooth transition of shades. Stick to a fun rainbow color scheme, or opt for an ombre pedicure in one color (light pink to dark pink, for example).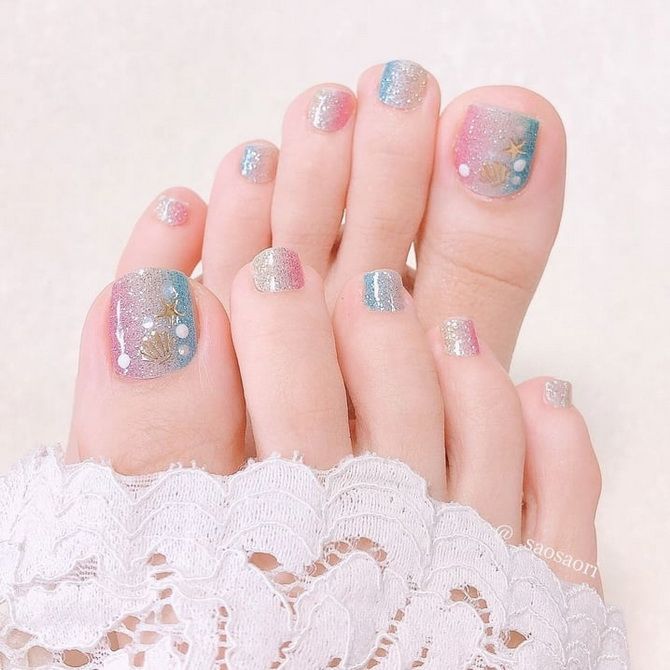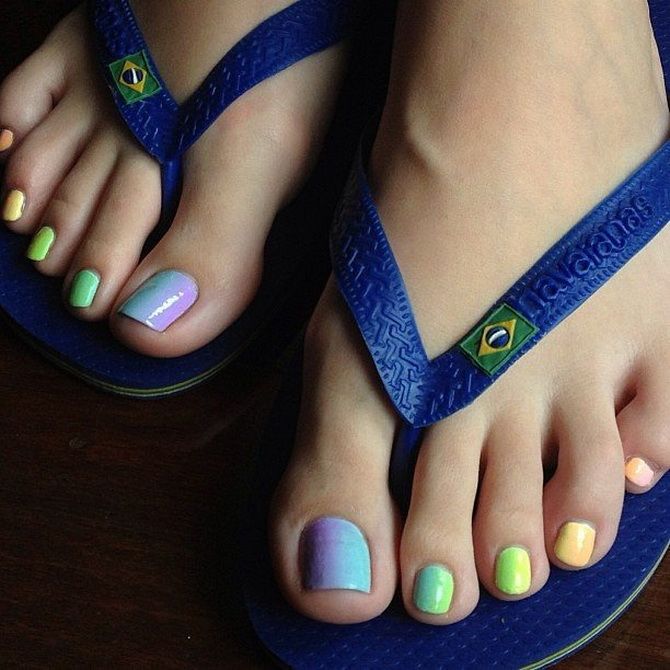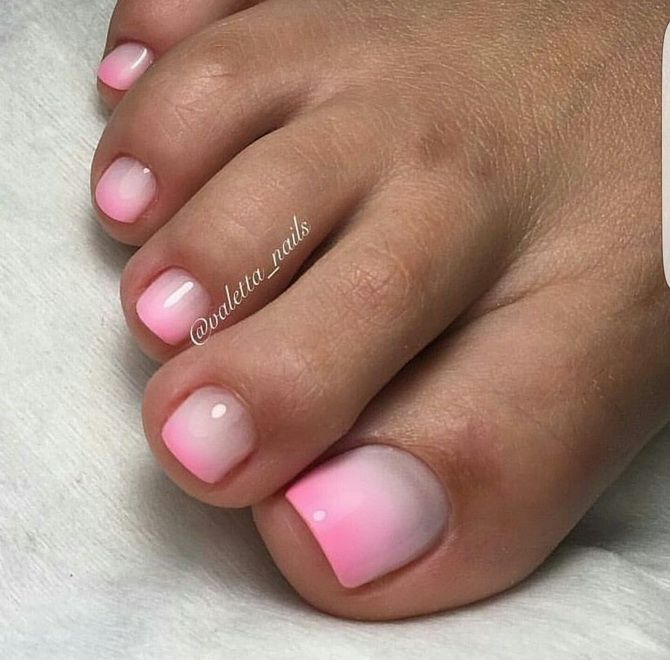 Pedicure with curls
Curls, those psychedelic lines were super trendy last year. This season we find them not only on the hands, but also on the legs. And when they are painted with bright colors, it turns out quite stylishly.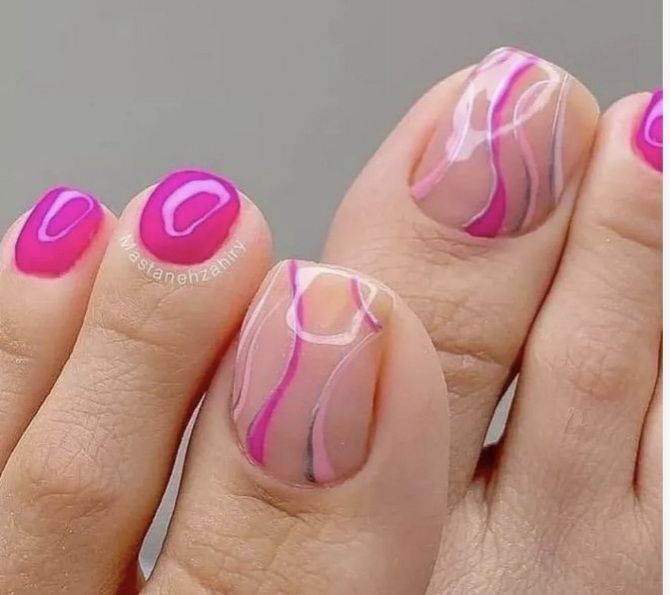 Trendy colors in pedicure 2023
For the design of toenails, in most cases, girls choose a basic plain version. Even though it is quite simple, it still belongs among the elegant toe nail designs. In 2023, the following colors and shades will be fashionable.
Viva Magenta
Customize your pedicure in trendy Viva Magenta. This is the color that will be the most popular in 2023, according to the Pantone Color Institute. Viva Magenta comes from the red family, but it has more brightness, as it mixes cold and warm tones – red, pink and purple. This year it will be one of the most popular pedicure colors. It is a bold and rich shade, suitable for any occasion and season.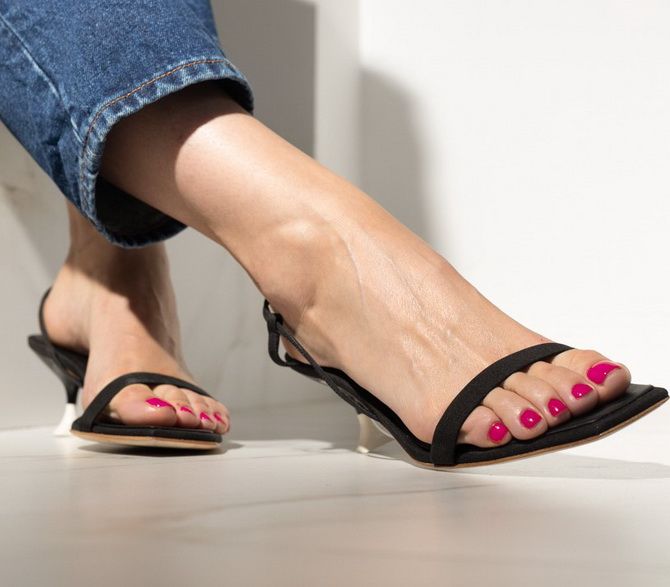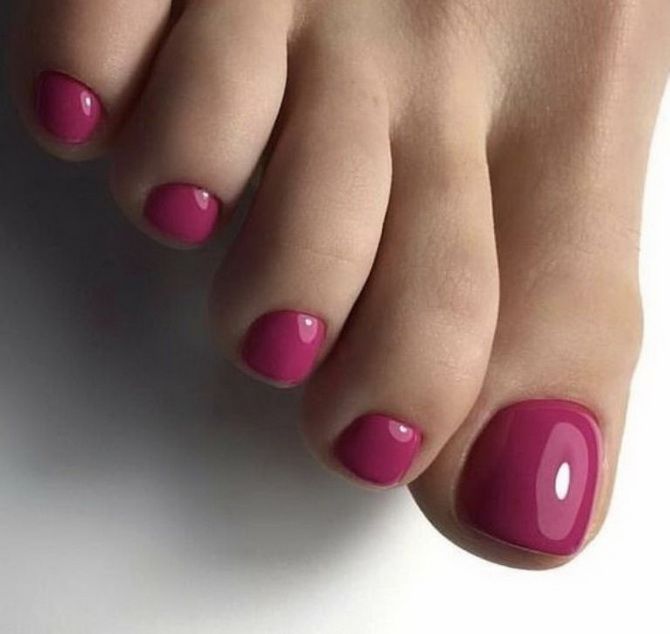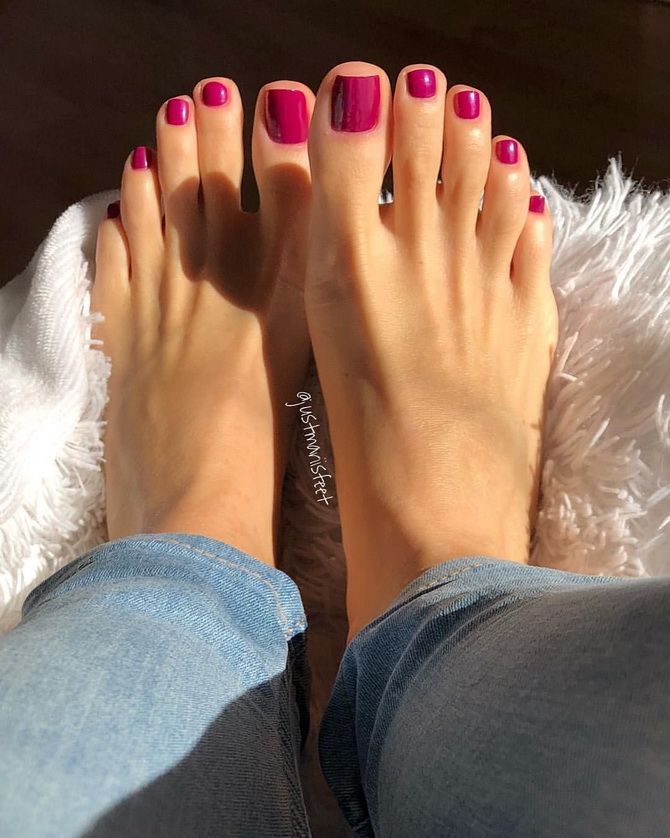 Blue cobalt
If you're looking for a nail polish color that suits every skin tone and every season, cobalt blue is the way to go. It's dark enough to be worn in fall and winter, but its richness gives it those summery vibes we crave during the warmer months.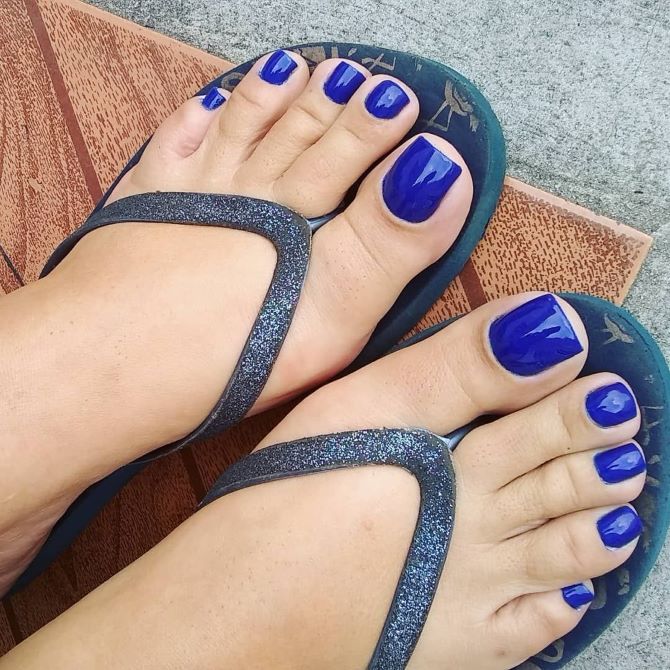 Mint
If you're looking for a fresh, clean color that will lift your spirits, mint green is the way to go. This shade can be worn all year round, but it is especially relevant in the spring.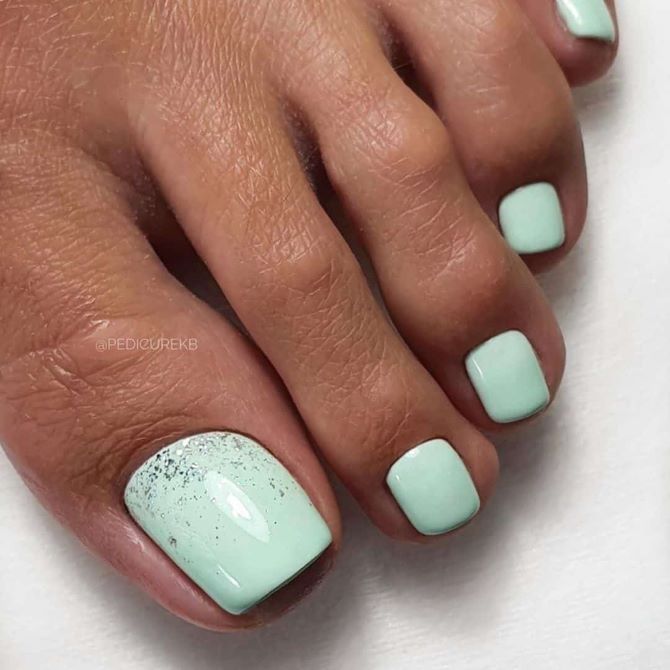 Black
Black is a color that demands attention, but it is also a fashion favorite. To create a contrast with the boldness of this shade and bring sparkle to your pedicure, you can pair it with glitter.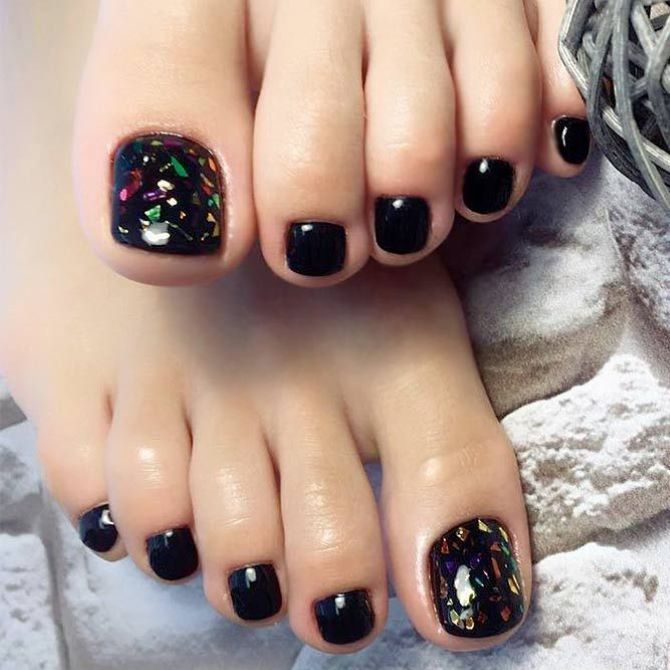 To be continued…
Similar articles / You may like this