For many years, the main concern of consumers in hair care has been that they look healthy. Now that vision has changed because we strive to ensure that curls not only look, but are really healthy from the inside. As a result, the demand for hair care products that act on the micro levels has increased significantly in recent times, which has led to the emergence of a new trend for hair – skinification.
What is hair skinification

Gone are the days of using a simple shampoo, conditioner and the occasional mask. A movement known as Hair Skinification laid the foundation for the scalp care trend, treating it as part of the skin of the face. It consists mainly in treating the hair with the same cleaning and care procedures that are used for the skin.
In the new range of hair and scalp solutions, you can find formulas and formats originally intended for facial care – creams, tonics, serums, sprays. The use of active ingredients inspired by skin cosmetics has also been integrated into hair care products.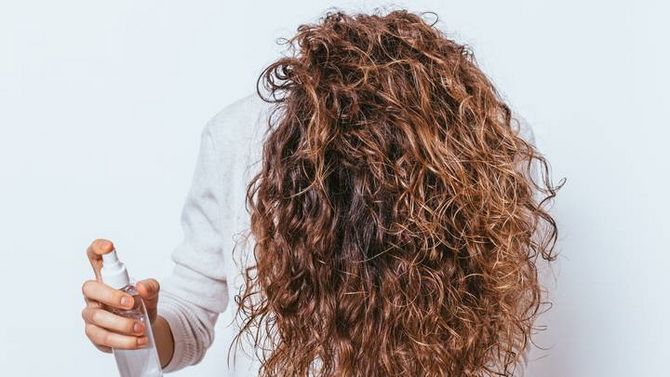 Healthy hair depends on scalp care. If it is dry, itchy, inflamed and covered in dandruff, it directly affects the health of your hair. Clogged, irritated hair follicles cannot properly absorb nutrients or grow healthy hair, which can eventually lead to hair thinning and hair loss.
The pores on the scalp are just as prone to clogging and inflammation as the pores on the face. Therefore, it is not surprising that the scalp care routine should reflect skin care. Scalp care steps:
Exfoliation – to remove impurities.
Hydration – Helps balance moisture and oil production.
Nutrition – for healthy hair growth.
UV and free radical protection.
The best ingredients for healthy hair with skinification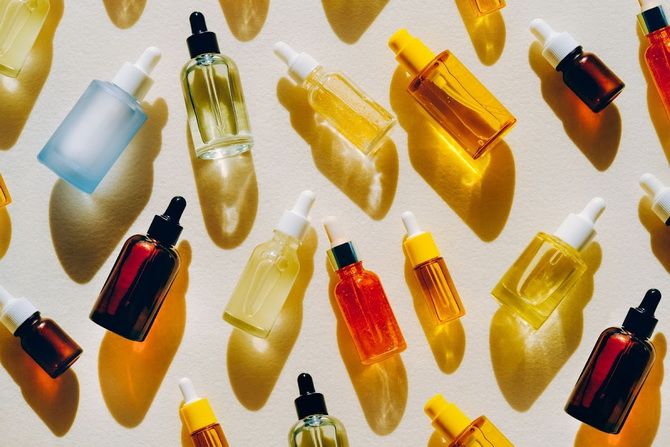 When choosing a product for scalp care, carefully read the composition. Depending on the problem, choose effective components.
Hyaluronic acid contributes to sufficient hydration and gives volume to the hair.
Niacinamide – a nutrient rich in vitamin B3, improves the scalp barrier, protects against UV rays, regulates sebum production, improves appearance, increases volume.
Ceramides protect hair from environmental pollution, rebuild fibers and prevent dryness.
Micellar water is composed of particles that deeply cleanse and remove impurities, maintain natural balance, and help restore shine to hair.
Essential oils improve microcirculation and delivery of nutrients to the hair follicles.
Collagen – strengthens and gives elasticity.
Antioxidants – neutralize free radicals.
Salicylic acid – exfoliates dead skin cells.
Zinc – Helps balance the scalp microbiome.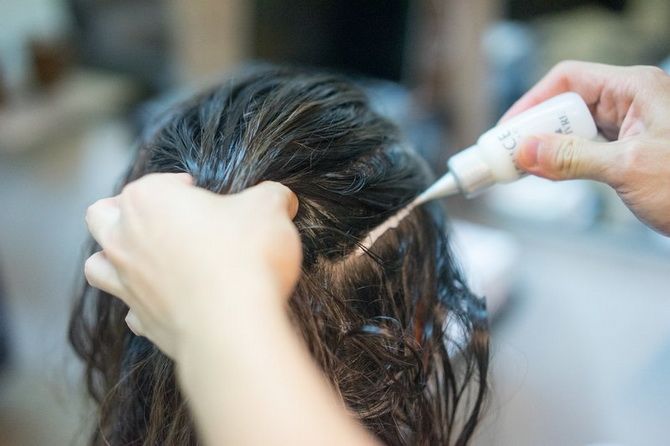 A few hair care tips:
Trim the ends regularly. Follow the hair care regimen that works best for your hair type.
Find the right products after consulting a dermato-trichologist.
Dyed hair must be properly cared for.
Eat nutritious food and drink enough water. This will greatly improve your health and well-being.
Try to lead an active lifestyle.
See also: why hair ages prematurely.
Similar articles / You may like this