Beautiful and unusual styling for schoolgirls includes pigtails, half-loose curls, tails and knots. Like girls with long and medium length hair, owners of short hair can also experiment and change hairstyles everyday. Joy-pup.com team has found the best hairstyles for short hair that take only 5 minutes to be done before school. See photos of the most modern and simple hairdressing for girls.
Waterfall braid
Hairstyles for short hair for school can be very different, with loose curls or braids. Look how beautiful braiding and loose hair look on this photo. This styling is very simple and original.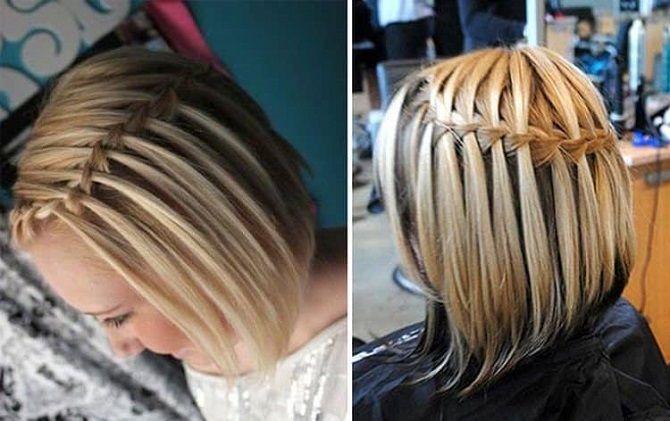 You can do it yourself, you only need to choose the braid variant.
Hairstyles for short hair with elastic bands
See how cute and fancy these styles look. You will need small elastic bands and only 5 minutes of your time.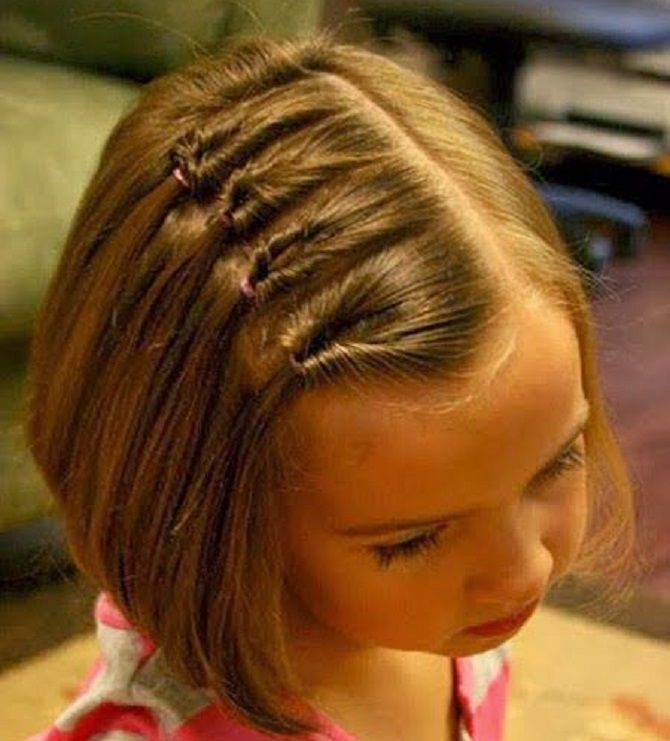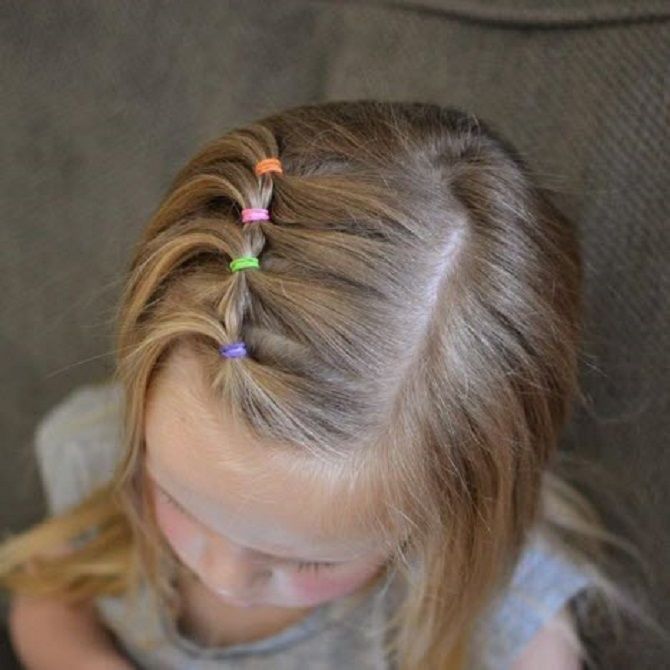 Hairstyles with bows and ribbons
Semi-loose hair with a braid or a ponytail looks even more interesting if you decorate them with a bow or a ribbon. Such hairstyles for children are trendy in 2020 and look very nice.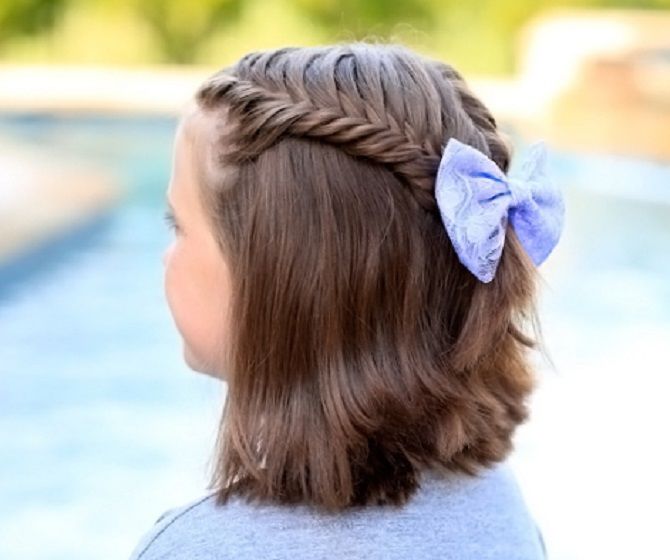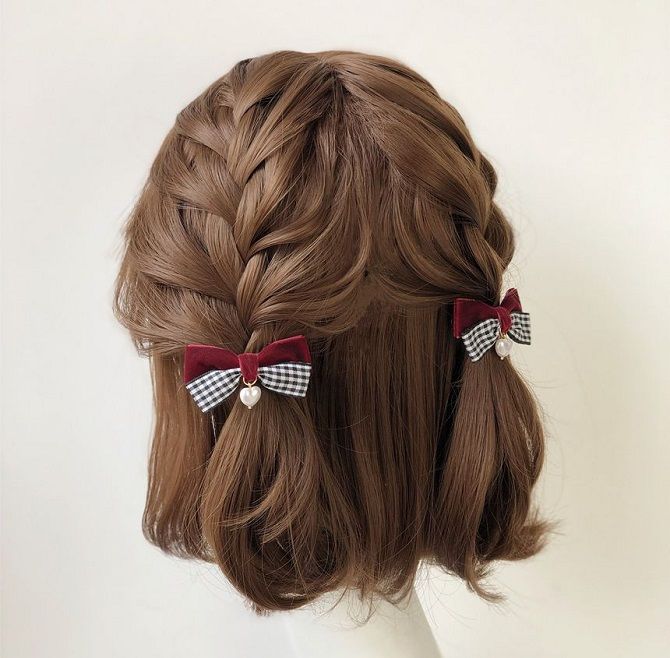 Draw your attention to the braids, which you can weave ribbons of different colors into.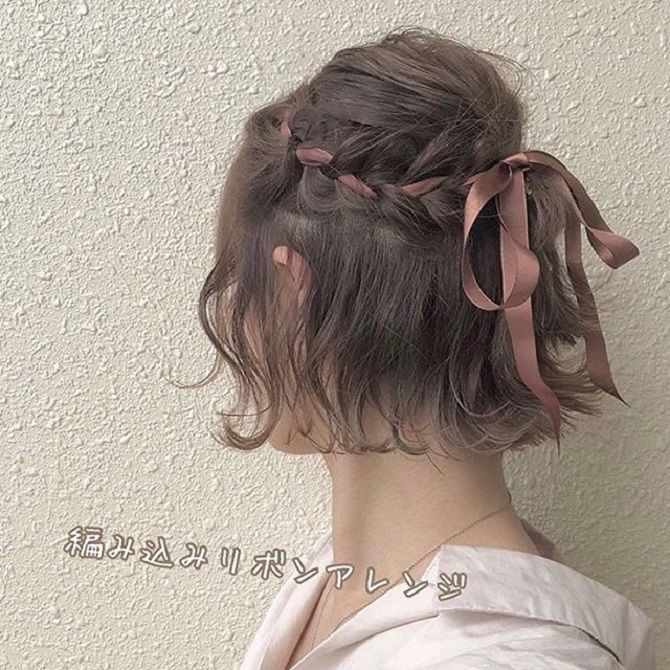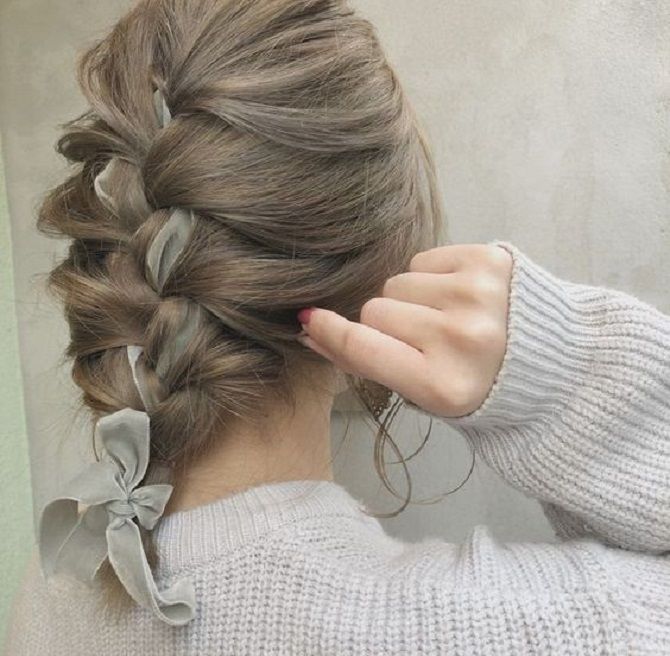 Look at how to do a hairdo with a ribbon step by step.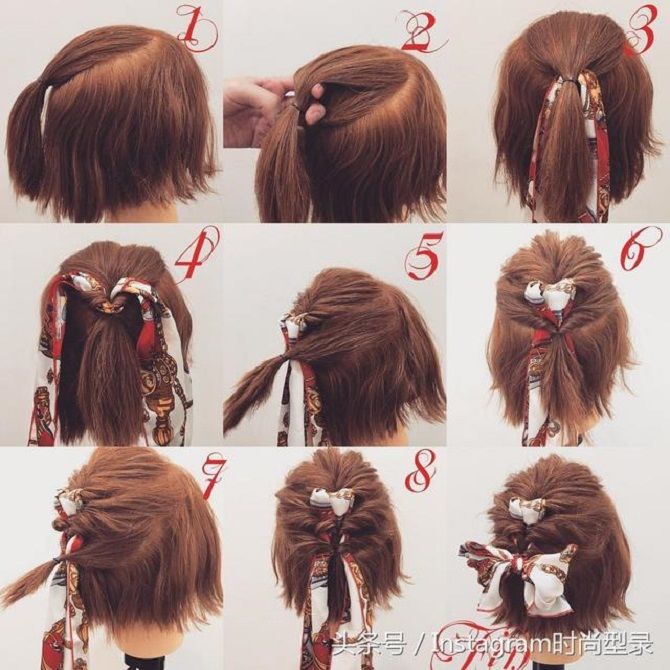 Braids on one side
This is a great daily hairstyle for short hair. It's a good fit for teens who want to stand out in a crowd.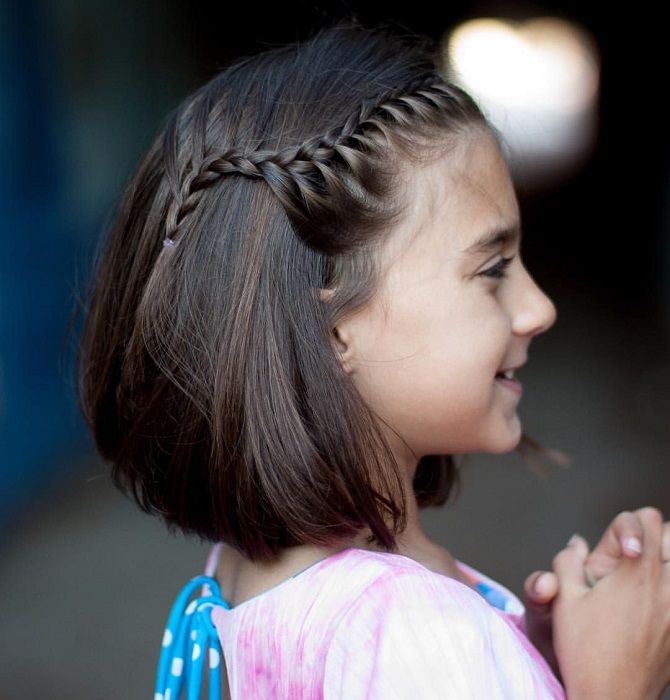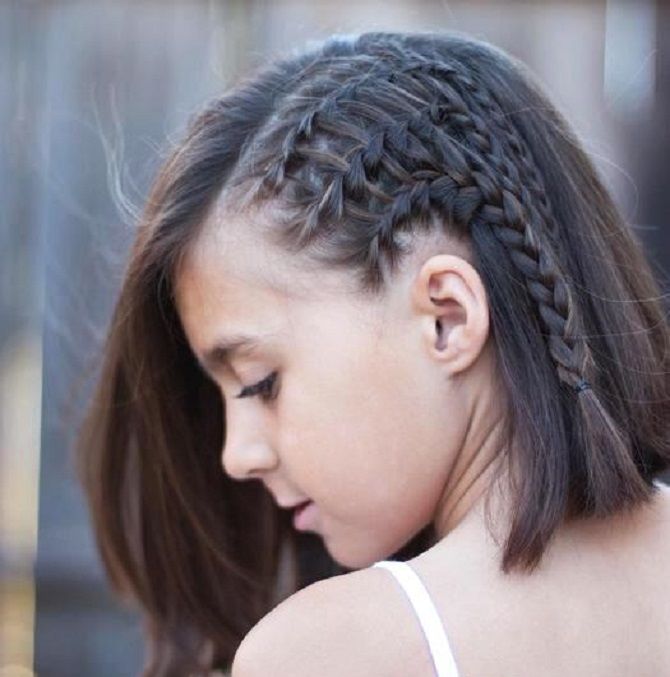 Choose your hair weaving technique and create beautiful and elegant looks.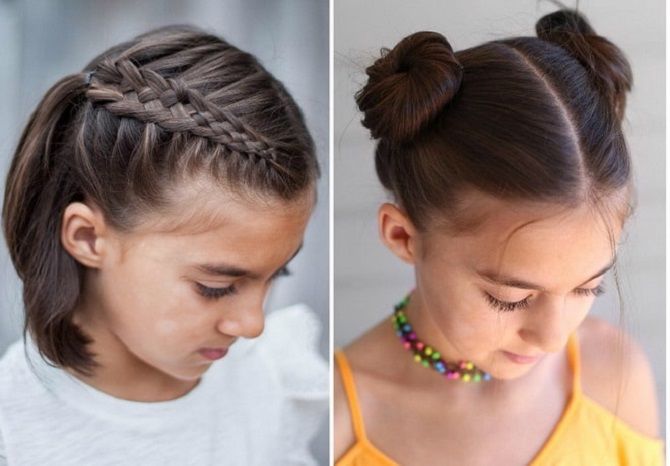 Fancy hairstyles for short hair
These beautiful hair weaving styles on the semi-loose hair will make every girl look amazing. Use bows, ribbons and hair clips when creating a hairdo. Don't be afraid to experiment and learn different types of hair weaving.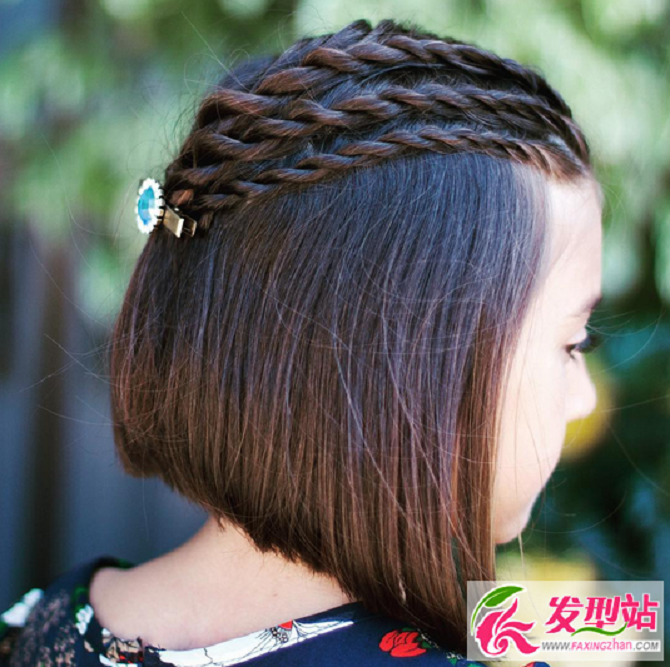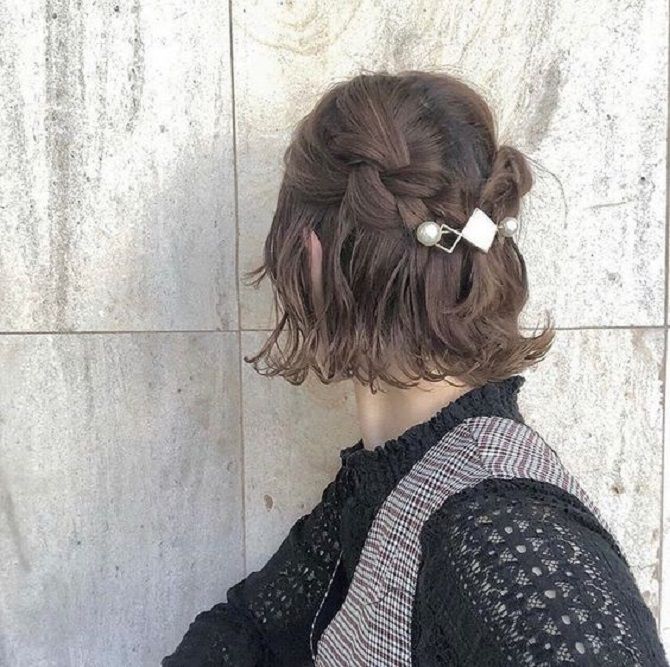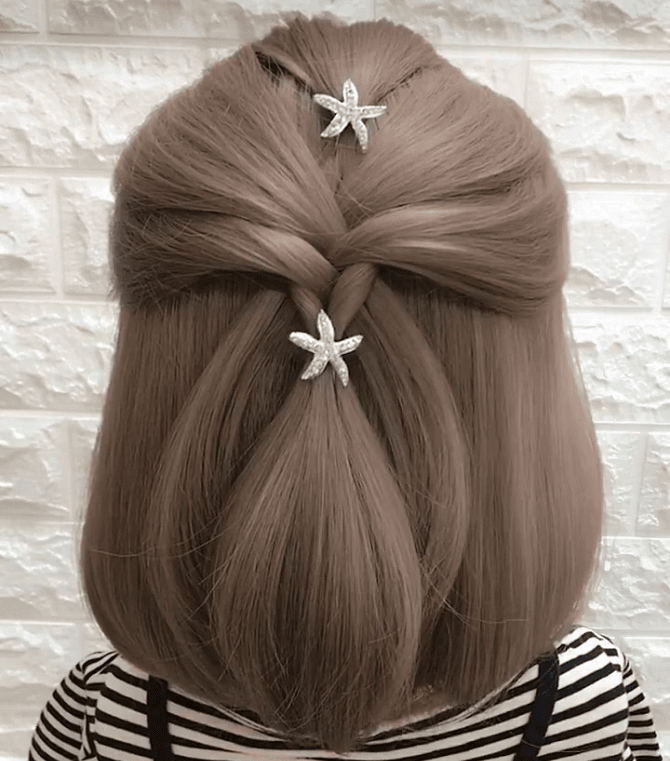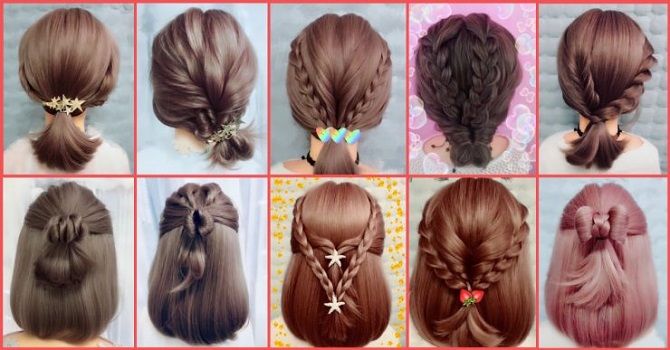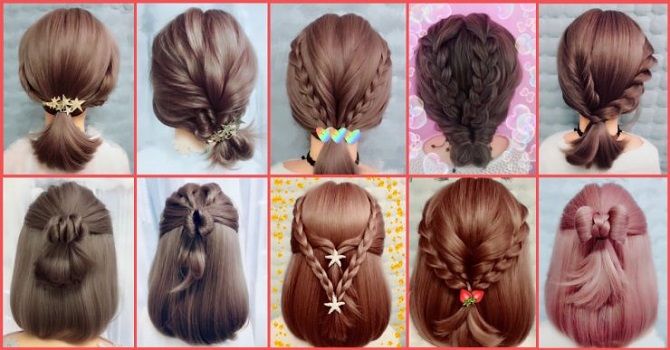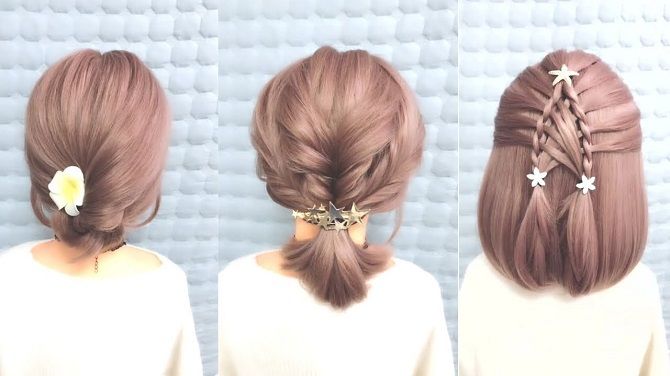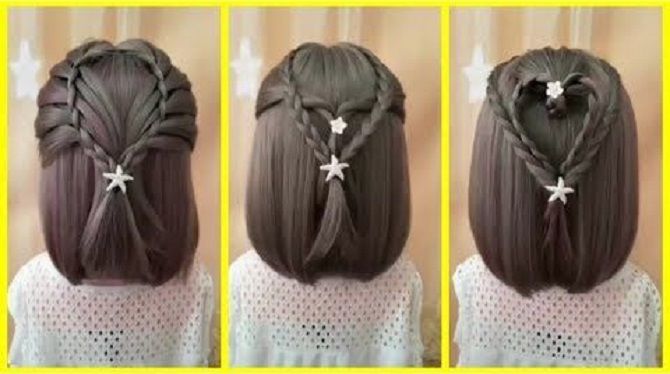 We will show how to create a quick hairstyle for a girl with short hair step by step. These variants are great for school.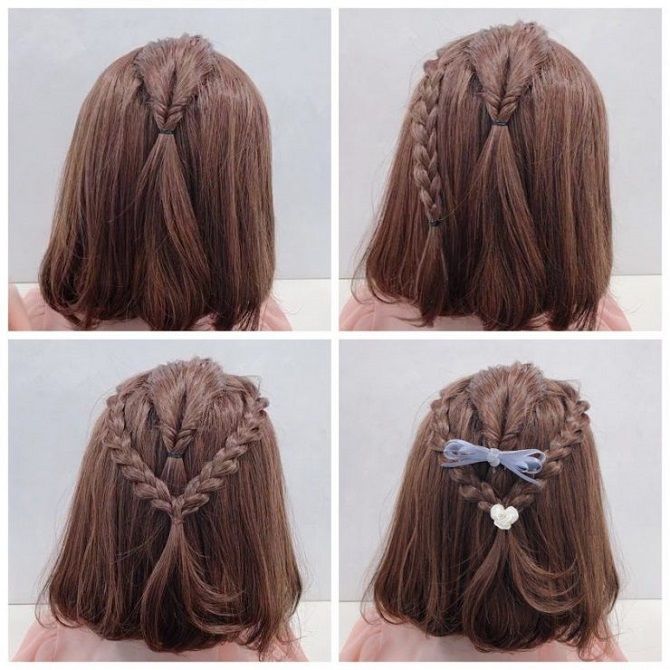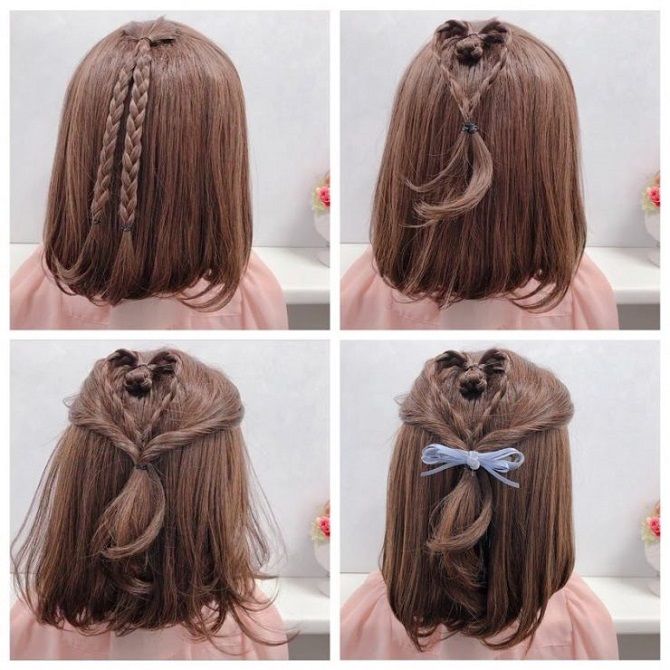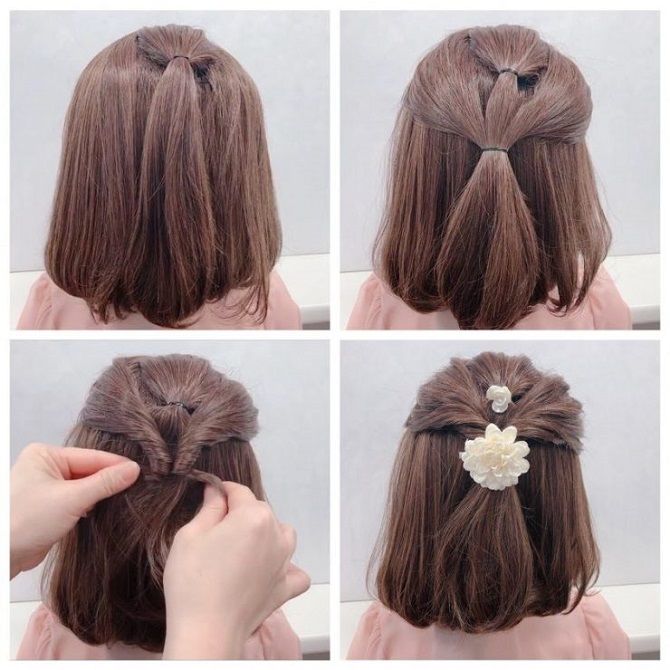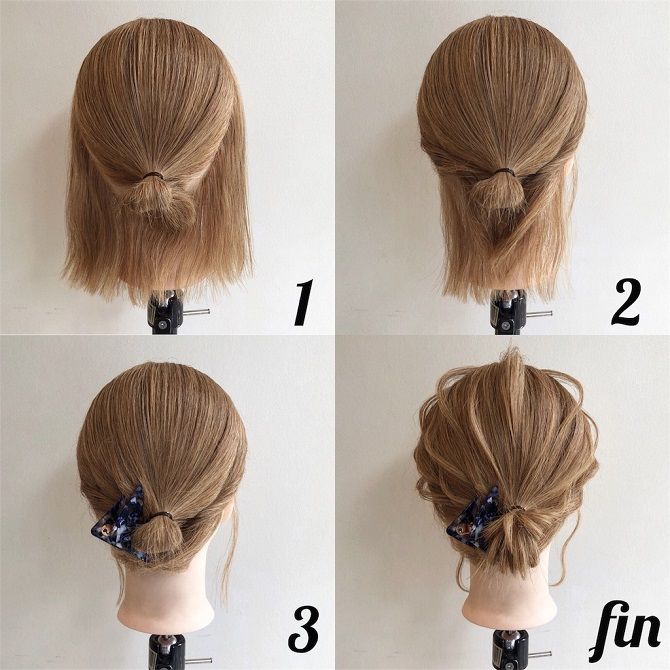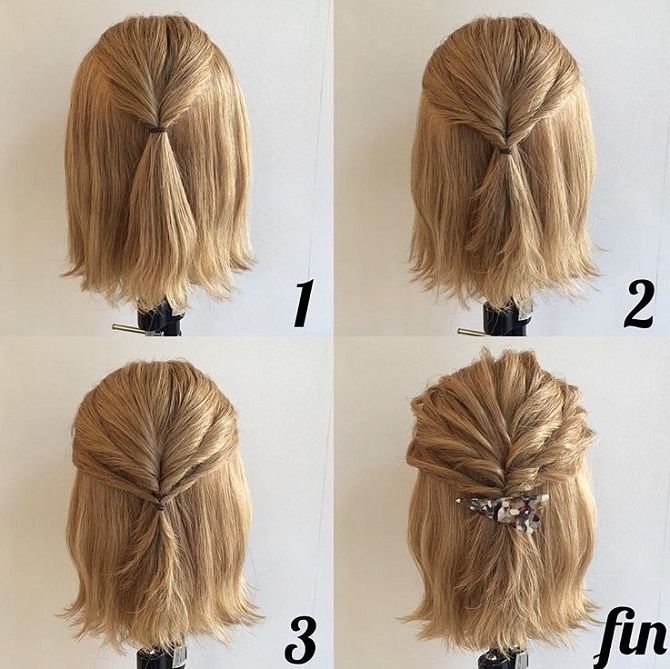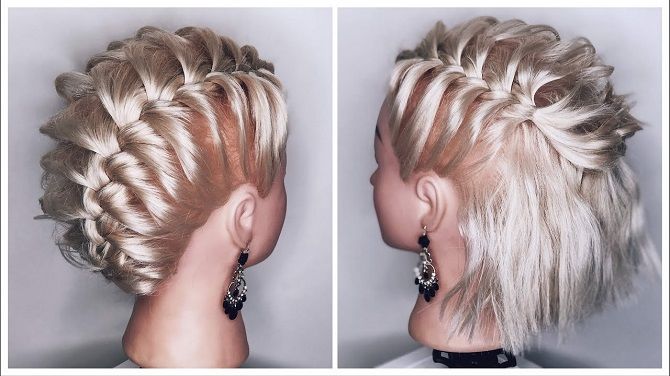 Similar articles / You may like this