We aren't always delighted with our own reflection in the mirror: it wouldn't hurt to lose some extra kilograms, change the hairstyle, or do better make-up. Everything can be put right. It is much sadder when you don't like how the skin looks: tired, dull, and what even worse, wrinkled. The first thought that comes to mind is that something needs to be done with this.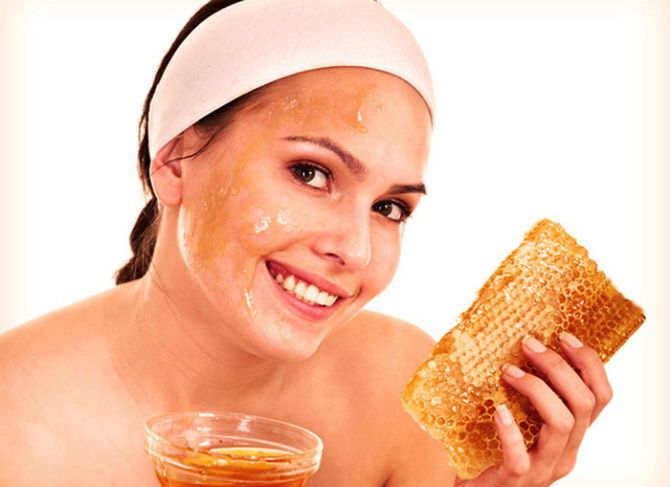 We have chosen 7 effective honey masks for you. With their help, you can cleanse, moisturize and tighten the skin.
Warning! Before using a honey mask, make sure that you are not allergic to honey.
Honey scrub mask for all skin types
Proper facial treatment begins with cleansing it from dead skin cells and removing impurities. Cleansing procedures make the skin smoother, open the pores and improve the flow of oxygen into the cells. To this effect, you can use mass-market products, but it will be more useful if you make them from natural components.
Tip: if honey has got thick, melt it with a steam bath.
The scrub includes the following basic elements:
honey – 1 tsp;
dairy product – 1 tsp;
abradant – 1 tbsp.
Choose the right dairy products depending on your skin type:
fat-free kefir – for oily skin;
milk – for combined skin;
cream – for dry skin.
Choose the abrasive that you like or that is in place. To make the scrub, you can take: ground walnuts, ground almonds or coffee beans.
Before applying the scrub steam your face or at least take a bath. Mix the ingredients into the gruel and apply it on the face. Then massage gently for a couple of minutes and wait until it dries. You should rinse it with warm water. Then apply face cream or make another mask.
Face mask with honey and lemon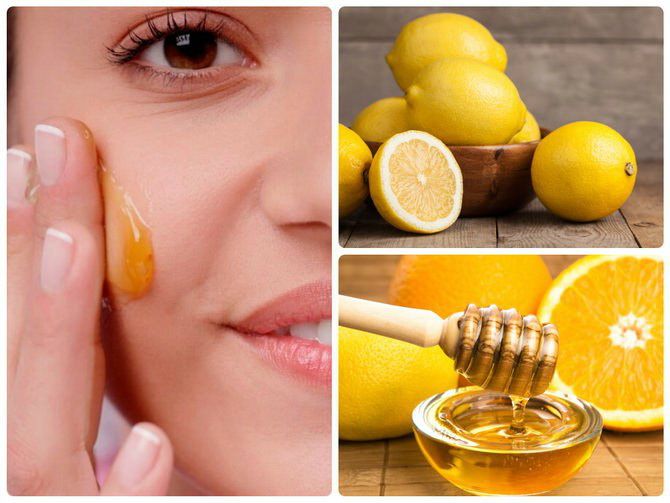 This mask recipe will help those who are irritated by freckles or age pigment spots. Of course, you can try to cover the problem, but it's better to fix it. An excellent tool for this purpose will be a home-made honey mask.
To get rid of these cosmetic problems, take:
lemon juice – 20 g;
honey – 50 g;
Use a napkin made of natural fabric to apply the mask. Soak it in the prepared honey-lemon mixture and put it on the face for 15 minutes. Wash with cool water and apply the cream.
Honey-egg mask for oily skin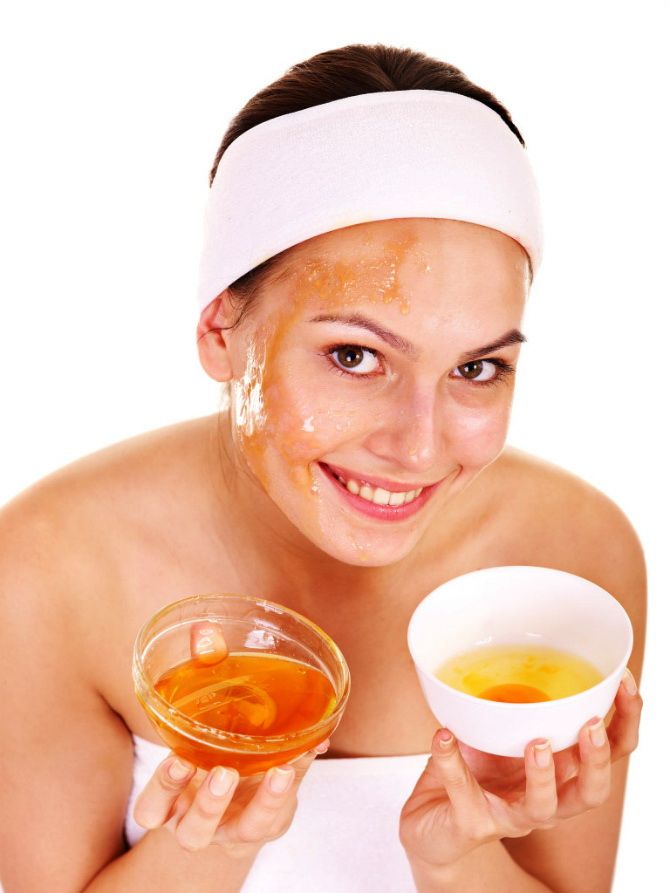 The above mask recipe can be improved a bit by adding egg white. As a result, you'll get an excellent tool that will help you remove the oily sheen from the face.
Ingredients:
honey – 15 g;
lemon juice – 30 g;
egg white – 1 pc.
To make a mask, beat up the egg white until it becomes airy. Combine it with honey and juice. Leave the mask on your face for 15 minutes and then rinse off.
Aloe juice honey mask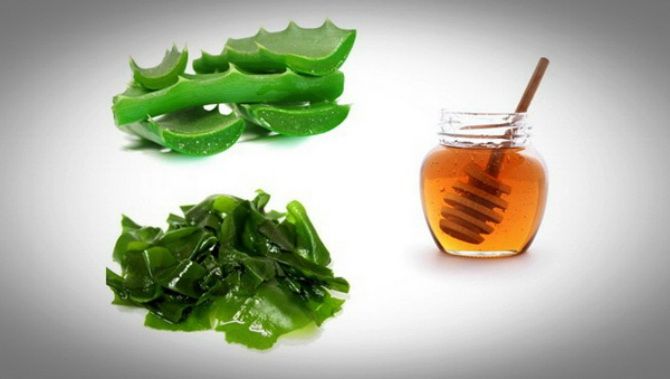 Masks based on aloe and honey are commonly used, so they can fit owners of all skin types. You can apply them all year round, but they are especially effective in the winter-spring period when the skin needs hydration and nutrition the most.
The easiest way to make a mask at home is to mix aloe juice and honey at a ratio of 3 to 1. Rinse the mask after 30 minutes.
For proper oily skin treatment, add egg white and lemon juice.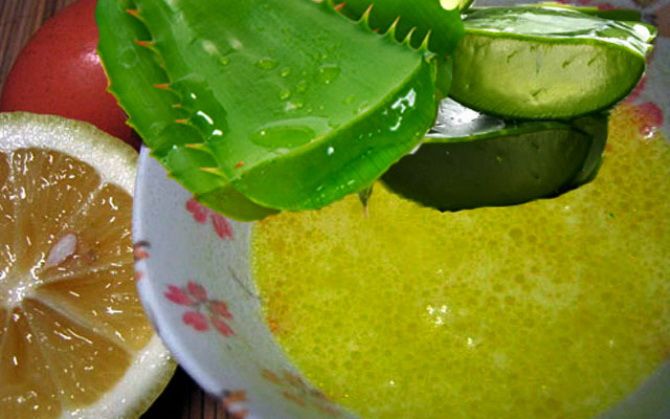 Beat up the egg white and add 1 teaspoon of
honey;
aloe juice;
lemon juice.
Spread it over to face, and after 5 minutes the mixture will dry. Do the same two more times, so the total duration of the mask is 20 minutes.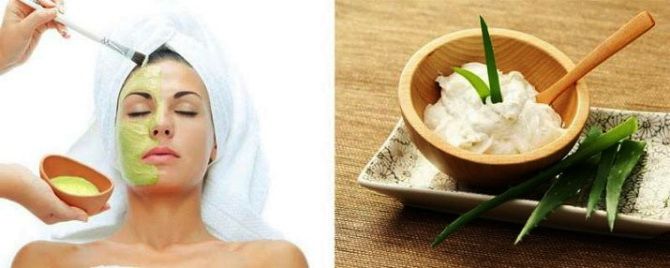 Adding a teaspoon of sour cream and yolk to honey and aloe will make an amazing moisturizing effect on normal skin.
The mixture should be spread over the face twice and kept for 30 minutes.
Super mask with honey and starch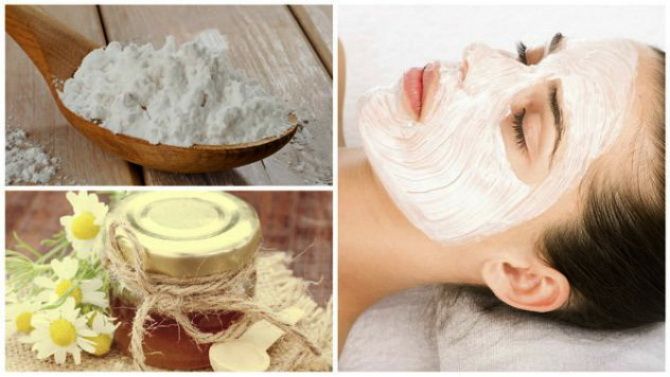 This mask is unique. It is suitable for all skin types, it can even be applied to the skin around the eyes. The product helps to reduce swelling and dark circles under the eyes. With regular use, the whitening effect becomes noticeable. But the main thing is that the mask helps smooth out small wrinkles and skin texture.
Ingredients:
honey – 25 g;
milk – 50 g;
potato starch – 30 g;
rosemary oil – 4 drops.
Application:
Mix starch with warm milk, add honey and rosemary oil. Apply and leave for 20 minutes. Then moist a towel with warm water and lay on your face, wait until the mask softens. Wash the face and then wipe it with an ice cube.
Honey mask for wrinkles from Sophia Loren's recipe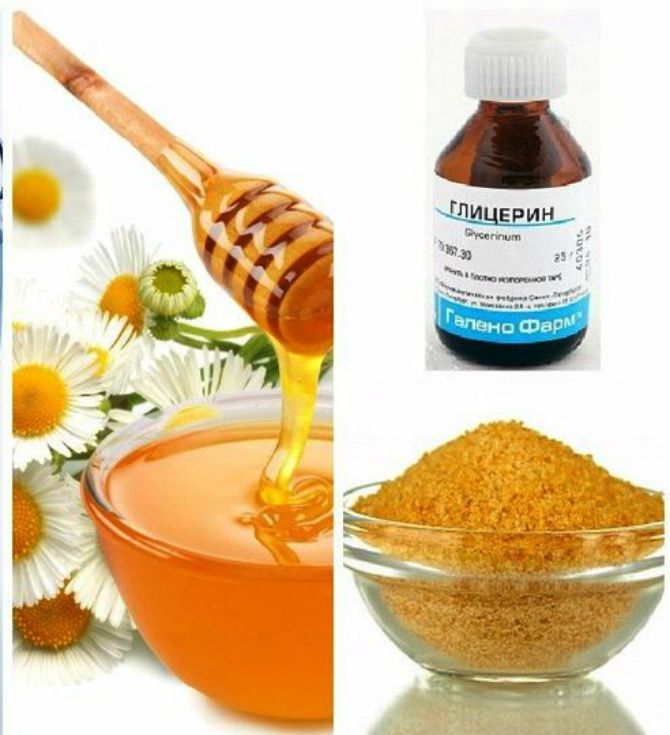 This is an amazing facial product that significantly reduces small lines around the eyes. The mask can be used not only for the face but also to the neck and décolleté. You will see the result right away – your skin will get rid of unnecessary oily sheen. Get a more noticeable lifting effect after 10 days of use.
The main ingredients:
gelatin – 3 tsp;
milk – 50 g;
honey – 3 tsp;
glycerin – 3 tsp
Directions with photos: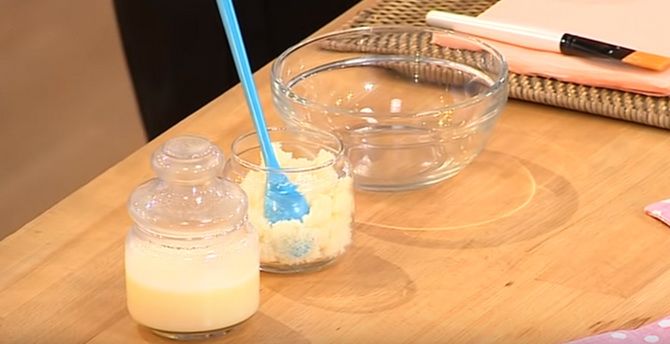 Soak the gelatin in milk for about an hour (maybe more).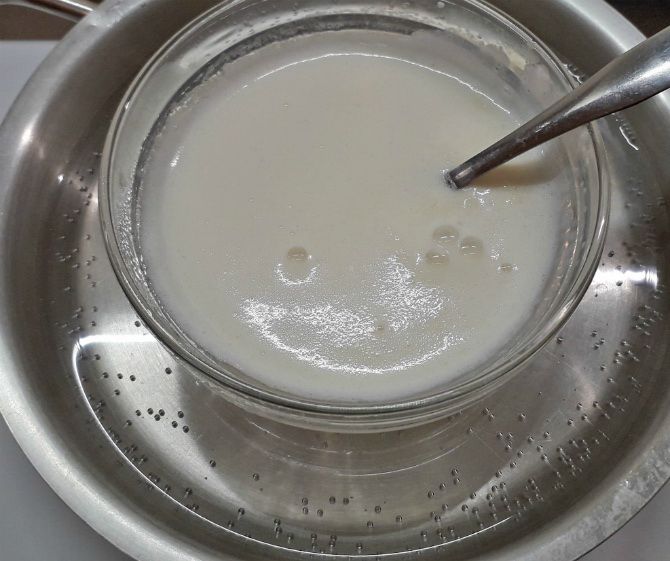 When the gelatin swells, make a water bath and melt, but don't boil.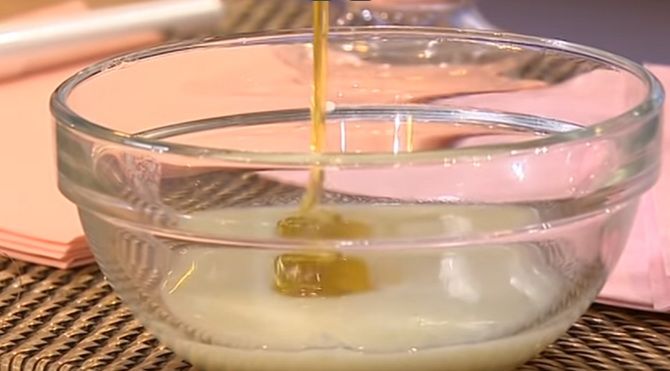 Take 13 teaspoons of this mixture and add honey and glycerin to it.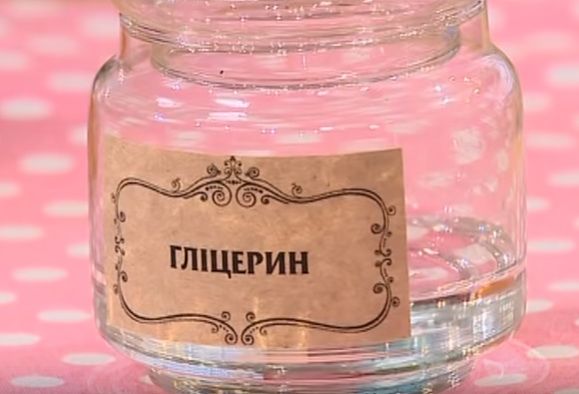 How to use:
The mask is applied with a brush along the massage lines. Three layers are applied alternately at 2 minutes intervals. Leave the mask on the face for 10 minutes. Then soak, rinse and use the cream.
Similar articles / You may like this