Not all people are blessed with the beautiful traits. Many of us aren't pleased with something in our features. There's a small number of people who are satisfied with the shape of their nose. It is usually too wide, too long or bulbous. Of course, you can get rid of this problem drastically, with the help of plastic surgery. But not every girl decides to go under the knife. So, what can we do to visually reduce the nose?
Joy-pup team has learned a few tricks on how to make your nose smaller with makeup.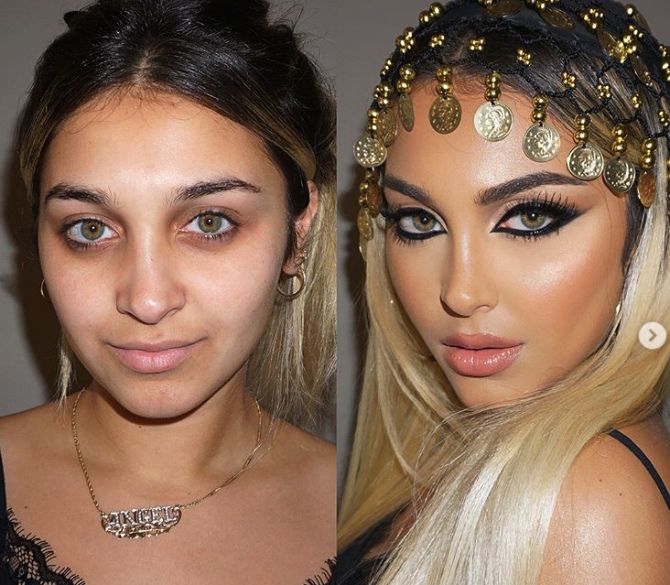 To do nose makeup you will need the following cosmetics: foundation, primer, powder, concealer, highlighter and various brushes.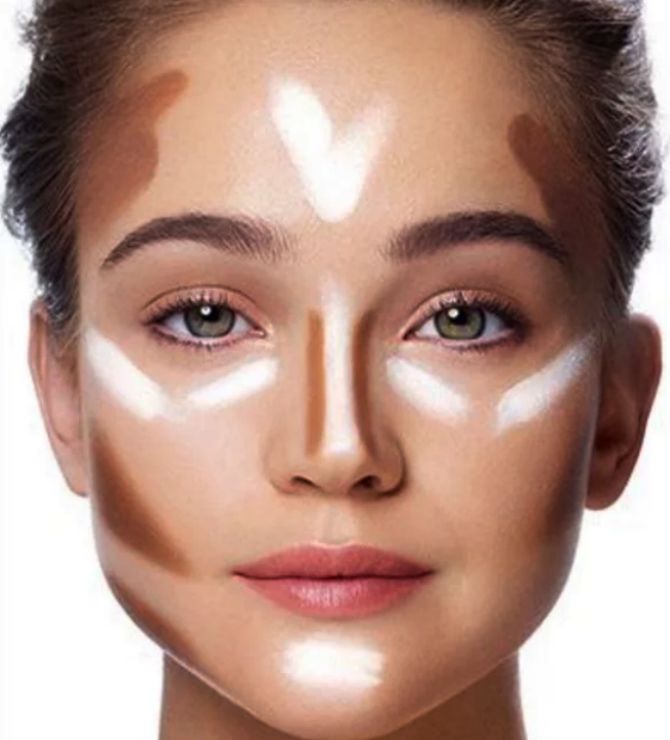 To contour your nose, you need to know some rules:
darken everything you want to hide and highlight the areas you want to focus on;
the sculpting darkener should be 2-3 tones darker than your skin. Highlighter should be 2-3 tones lighter;
to create a more natural shadow effect, choose a corrector with a cold undertone.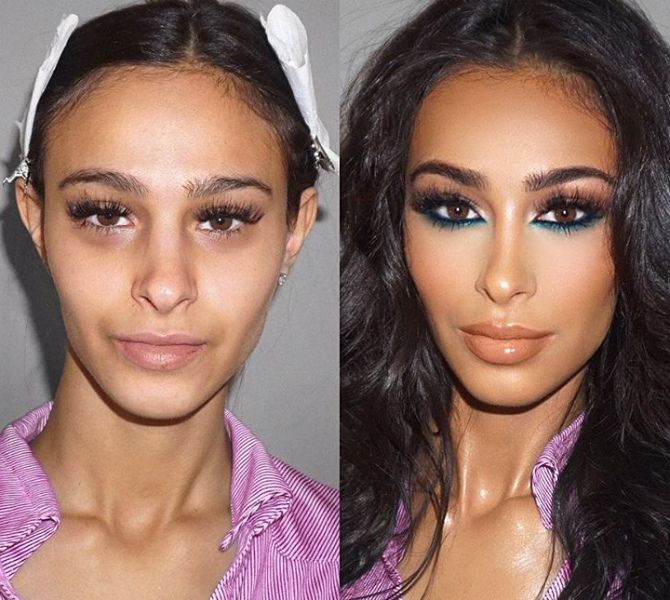 Bulbous nose: how to make your nose look thinner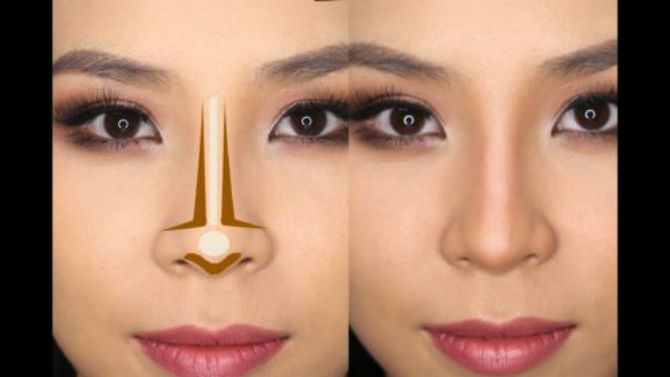 For contouring you'll need:
dry concealer of grey shade;
light, matte highlighter;
brush with a short and elastic pile;
face makeup products.
Photo instructions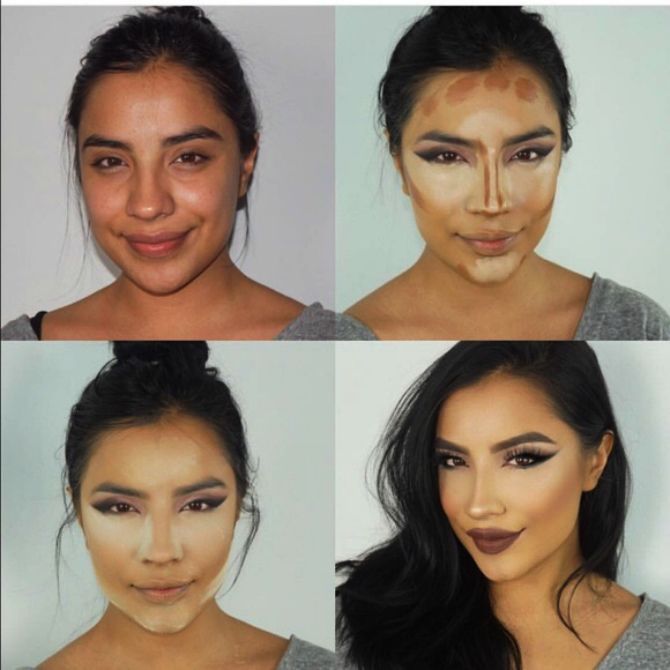 First, prepare the tone of the face using foundation, primer, and powder.
Then draw a little corrector on the brush, put it on the nose bridge and draw a line along the length of the nose down. Darken the nose tip more thoroughly. Repeat on the other side of the nose. Blend all the lines well. Repeat if necessary.
Use highlighter to draw a thin line down from the bridge of the nose and shade it.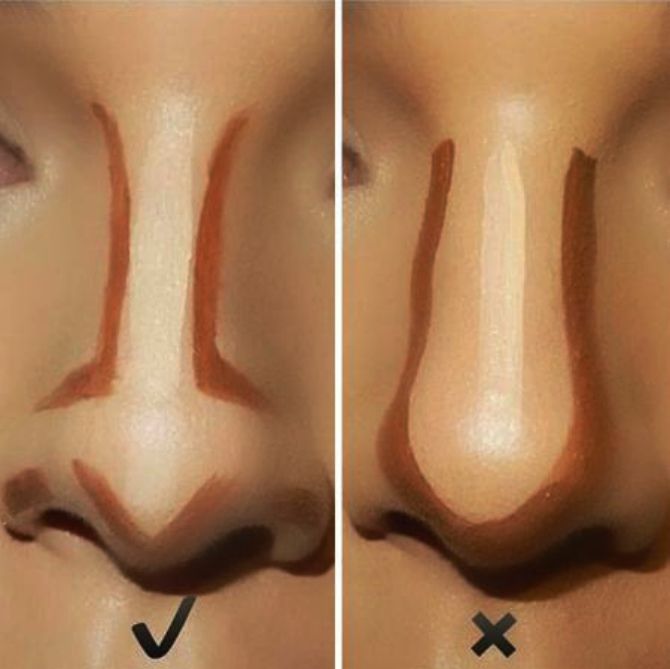 Similar contouring can be made with the help of a cream tint corrector, but in this case, apply face powder after you have done nose makeup.
How to make your nose look shorter with makeup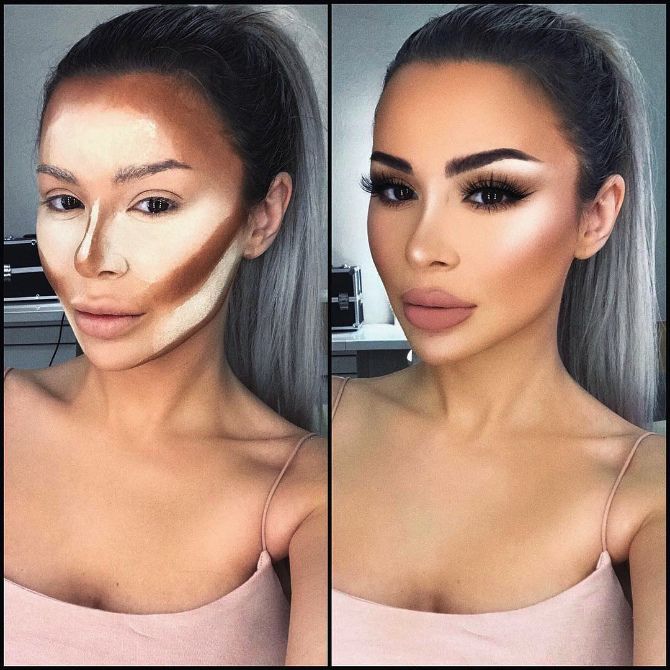 To make the long nose look shorter, you need to visually make it wider. So, rely on the already known rule: highlight what you want to focus on.
So, apply a highlighter to the wings of the nose. Draw a bright line from the bridge of the nose, but not to the very tip.
Use a dark corrector to make lines along the sides of the nose and apply a little on the tip. Blend the borders with the help of a brush.
How to hide the curved nose with makeup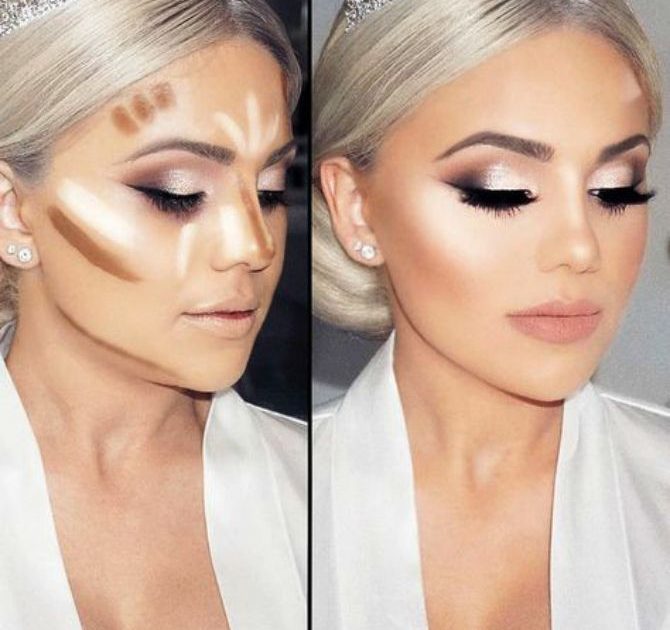 Use a bronzer to darken the crook in the nose that you don't like. Apply highlighter on the nose wings and tip.
When doing nose makeup, you should understand that you need to pay attention to other facial features. Wisely done makeup can turn every girl into a beautiful Cinderella.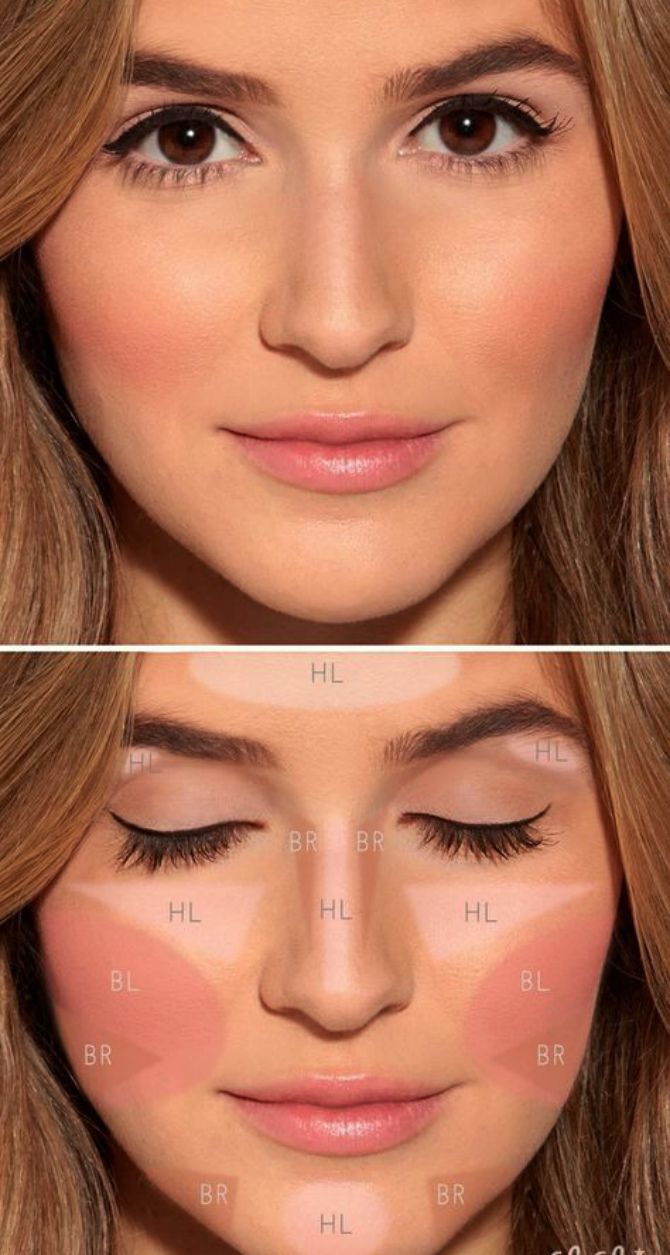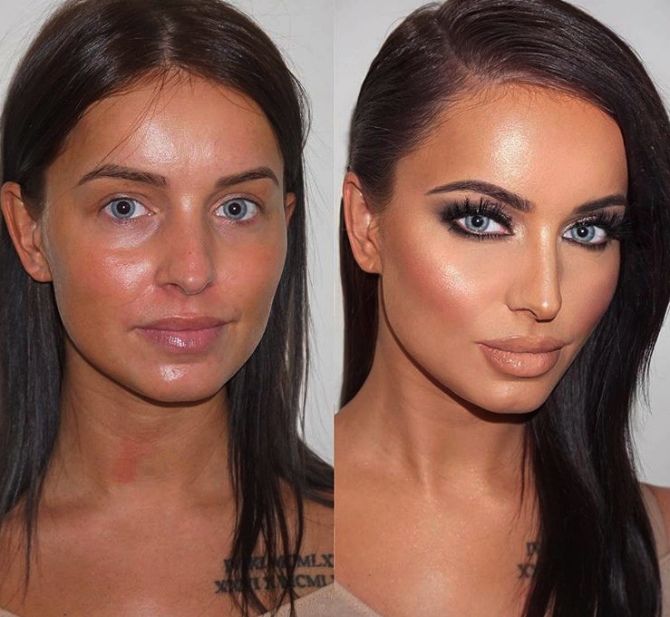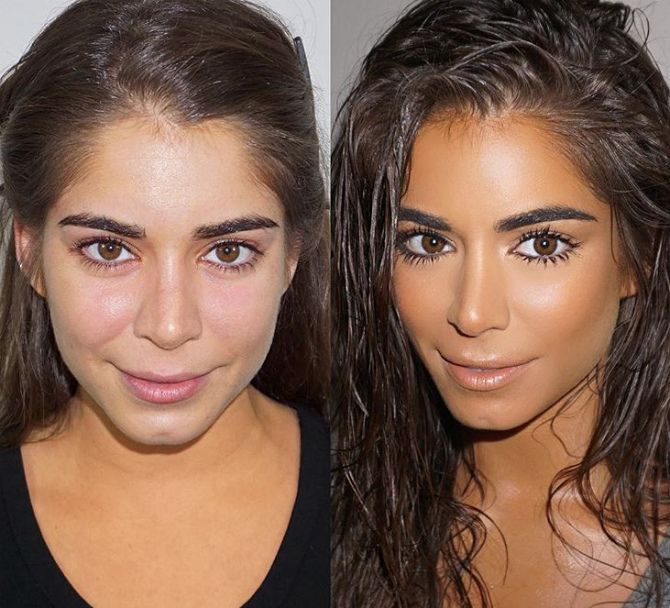 Another detail that helps to hide flaws is the correct hairstyle. Find out what type of face you have and how to choose a hairstyle for it.
Similar articles / You may like this