Beauty trends are constantly evolving, and one of the latest takes inspiration from the rich texture and golden hue of nature's sweetest nectar: honey. Honey lips are one of the latest beauty trends, suitable for every taste. Warm-toned makeup, inspired by the golden color of honey, makes lips voluminous, shiny and soft. Watch Joy-pup on how to make honey lips step by step.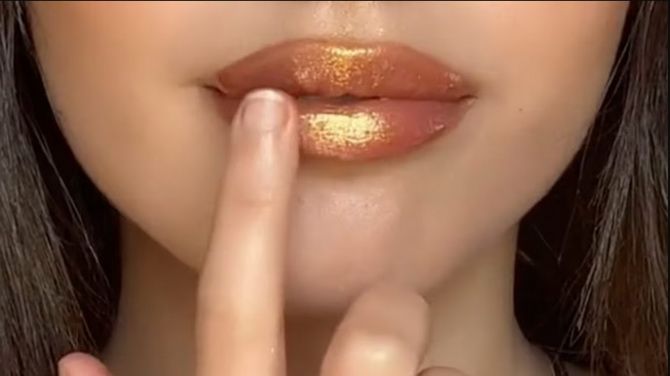 What is the "Honey Lips" beauty trend?
The latest beauty trend's name is a little misleading, but it has nothing to do with food. This trend will make your lips look golden and deliciously shiny (hence the name). Honey lips are almost exactly what you'd imagine – a subtle, cool golden lip tint that's like nectar and gives a mirror-like shine. The new trend gives you glossy lips that look luscious and create a warm feeling. It can visually make your lips look fuller.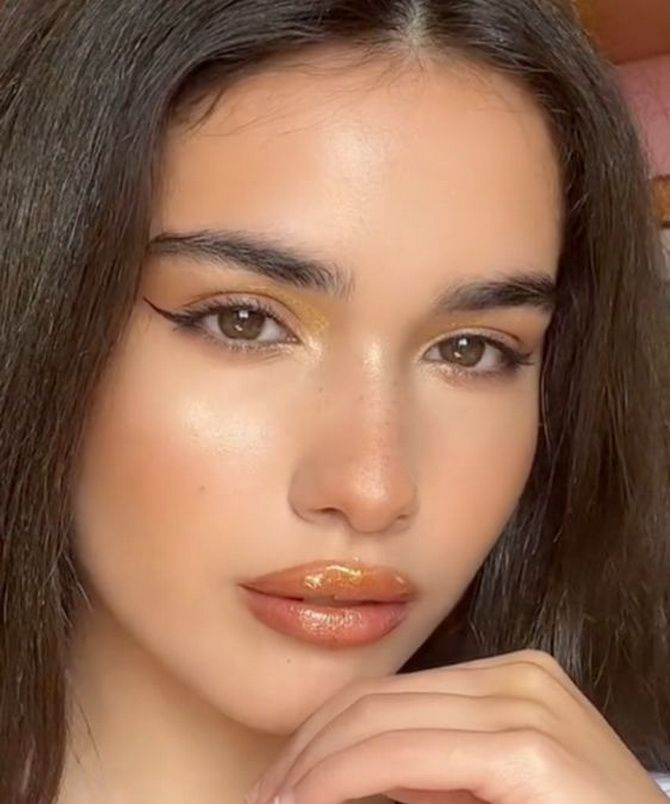 How to do "Honey Lips" makeup?
Step 1: Exfoliate
It is very important to have a smooth base before you begin. Exfoliating will ensure a smoother application and helps eliminate dry skin for a more even, radiant appearance. This step sets the stage for applying the necessary products and achieving perfect honey lips. After this, moisturize your lips with a soothing balm.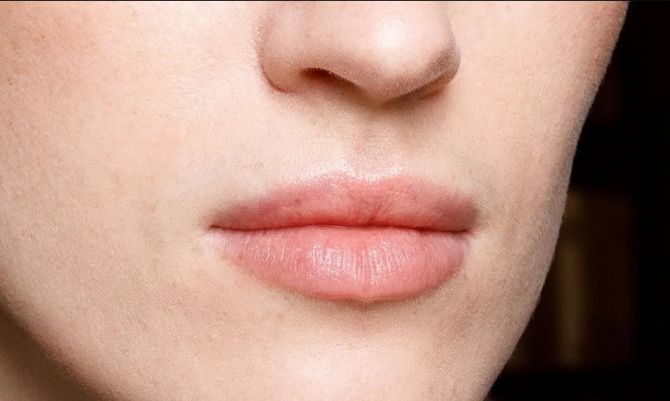 Step 2: Apply Gold Eyeshadow
Once your lips are soft and supple, it's time to add shine. You can do this by using your fingertip to apply a golden eyeshadow with lots of shimmer to the center of your lips. Focus on Cupid's bow and the middle of your lower lip.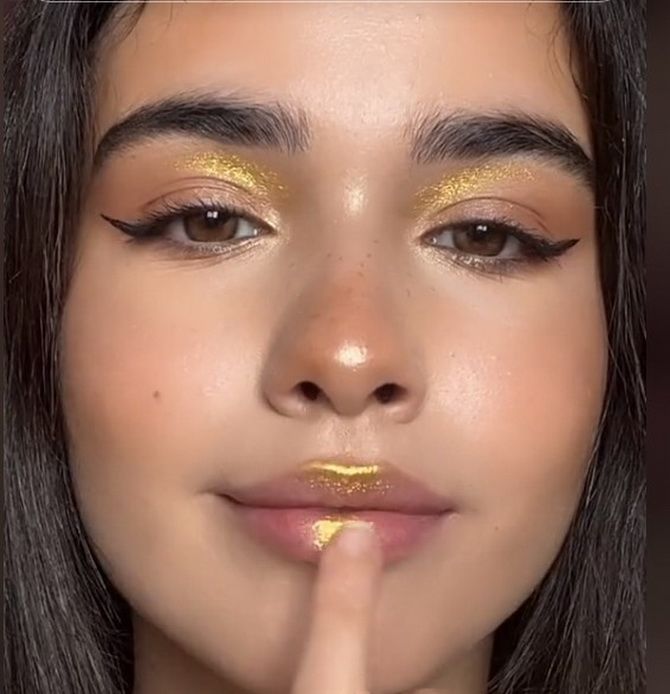 Step 3. Choosing a lip pencil
Then take a lip pencil in a neutral or pinkish shade and define your lips. To highlight, use a pencil in a neutral pink or nude shade that matches the color of your lips. You can use a darker brown color if you want more definition. You can top this off with a layer of nude lipstick, but it's completely optional.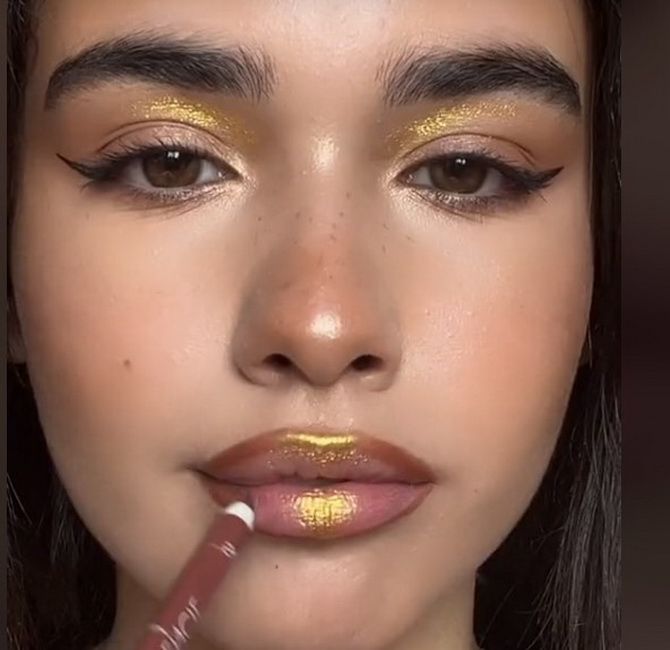 Step 4: Apply lip gloss
Finally, the most important step to achieving honey-like lips is gloss. To add expressiveness to your look, you can use glitter with a golden tint. Lip oil will also help and moisturize your lips.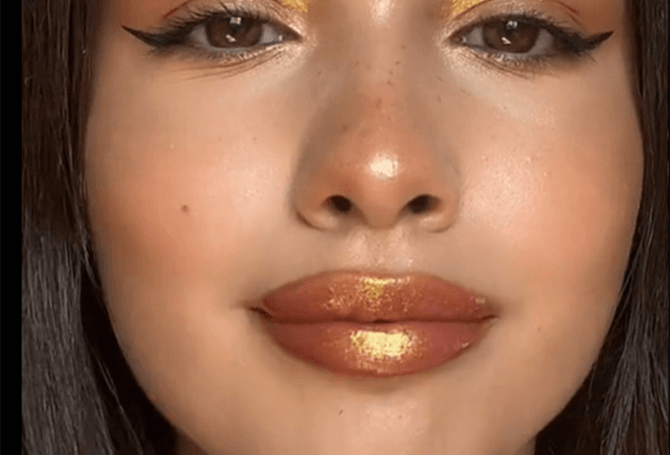 Tip: For a glowing honey look, you should also apply eye shadow on the eyes and peach blush on the cheeks.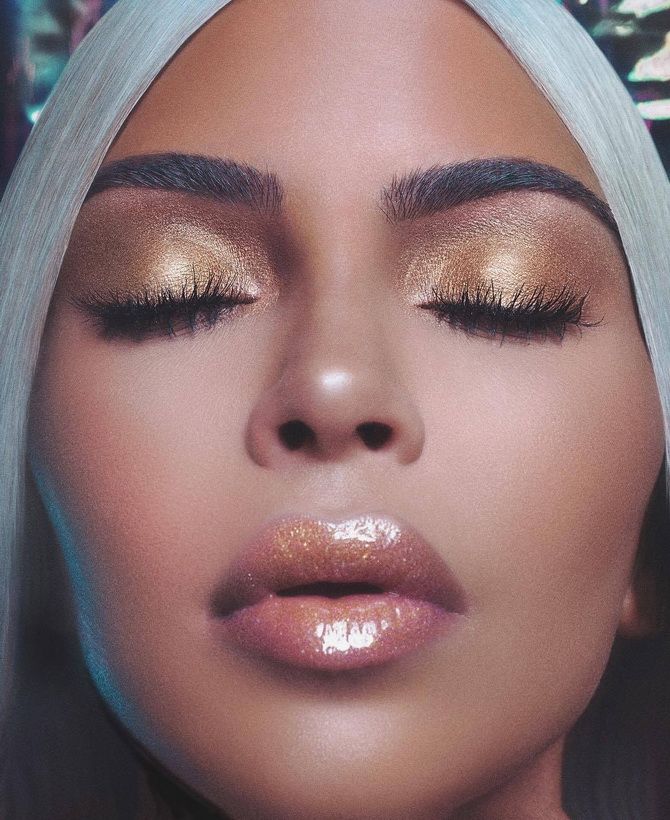 Similar articles / You may like this