Scarlet manicure gives women a touch of elegance and sensuality. Painting our nails red highlights one of the parts of the body that people look at us the most – the hands. To give a special zest and a spectacular look, combine it with different shades. We at Joy-pup share ideas on how to combine red manicure with other colors to make them look good.
With animal print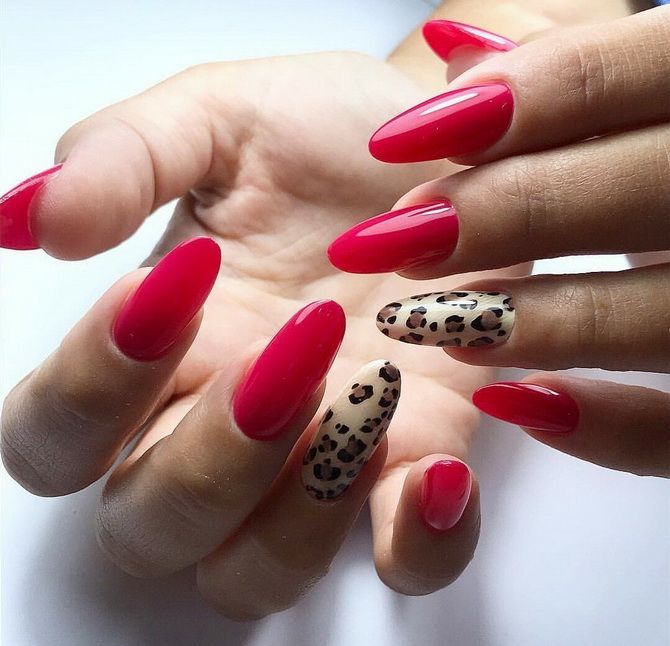 With this combination, you will look very sensual. Red color and animal print go very well with each other. This is a common combination in clothes, and wearing it on nails will be very organic.
With sequins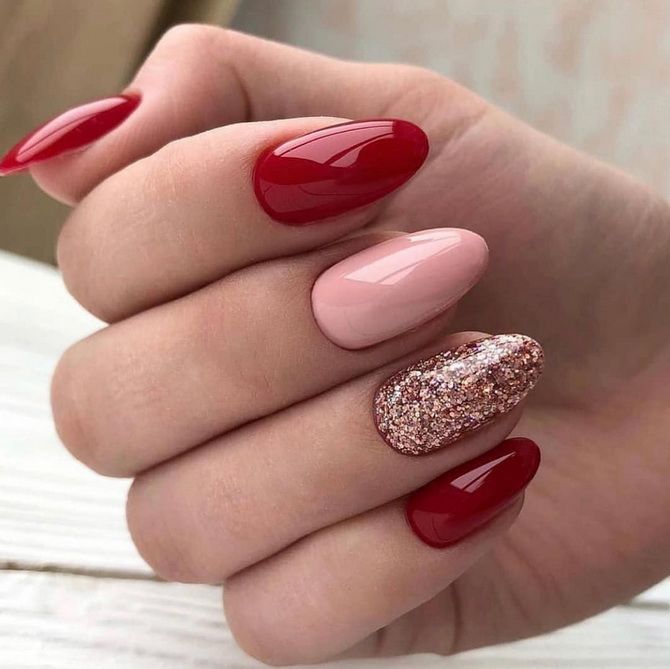 Sequins look beautiful, elegant and festive. This is a great option to diversify the usual red manicure if we are going to a gala event.
Nude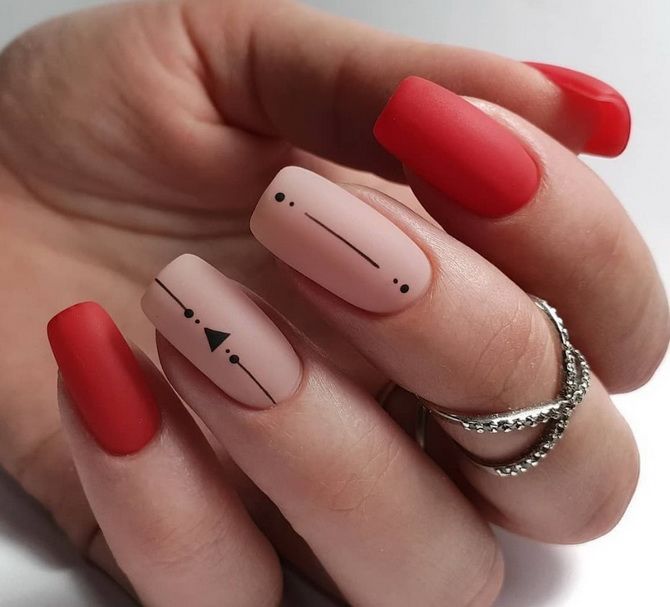 Nude shades are a natural palette that uses nude beige tones. This red and nude manicure is perfect for the office or meeting, adding a touch of naturalness.
With black color
With black varnish, bright red color looks most advantageous. This fun combination is perfect for a relaxing walk or for a date. Have fun with these flowers in your hands.
Patterned on white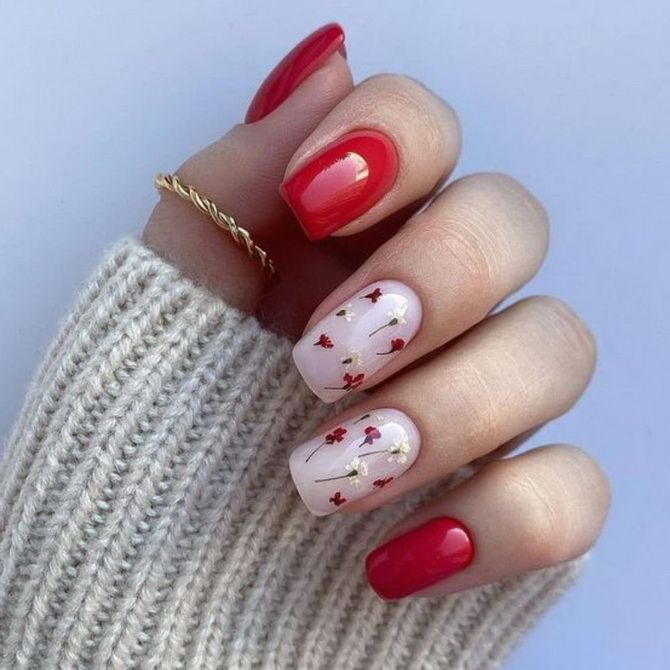 Red and white manicure looks easy and fresh. But so that the combination with white polish does not look too simple, adding patterns will add a touch of charm to your nails.
French variant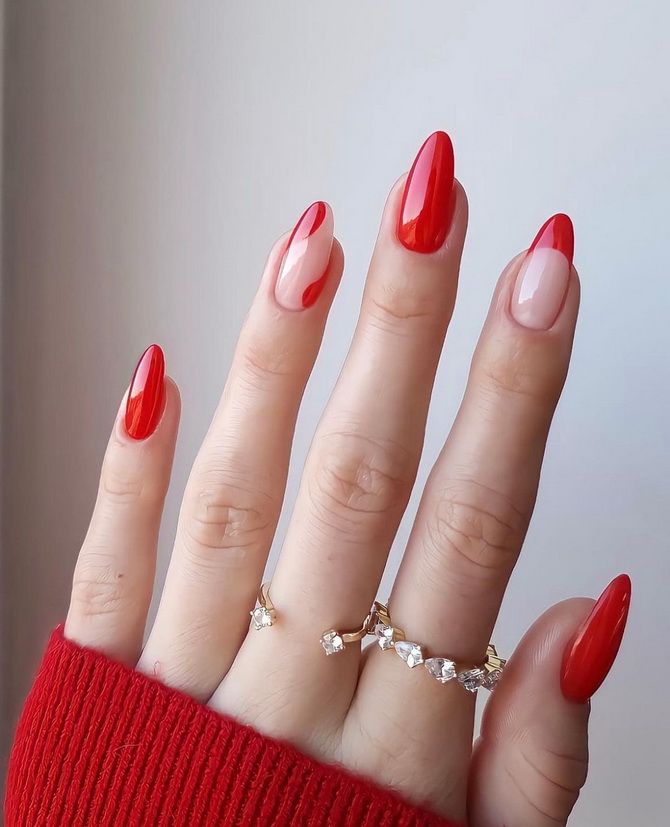 Universal jacket looks ordinary and familiar. But you can breathe new life into it by adding a red "smile". The red jacket looks very aesthetically pleasing, ideal for long nails. You can choose an unusual "smile" shape to make the design more interesting.
Multicolored manicure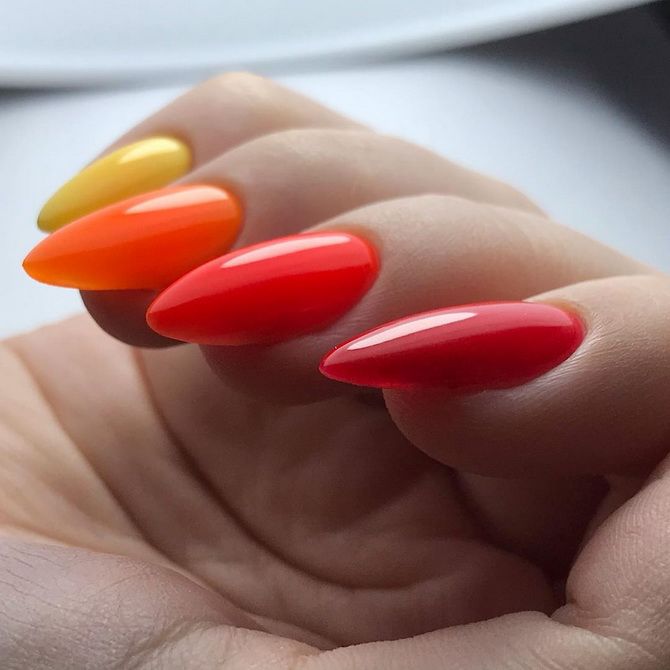 Your hands will look cute and gentle thanks to the combination of different colors on the nails. You can make a gradient from pinky to thumb, or choose bright colors and mix them with red.
With a touch of metallic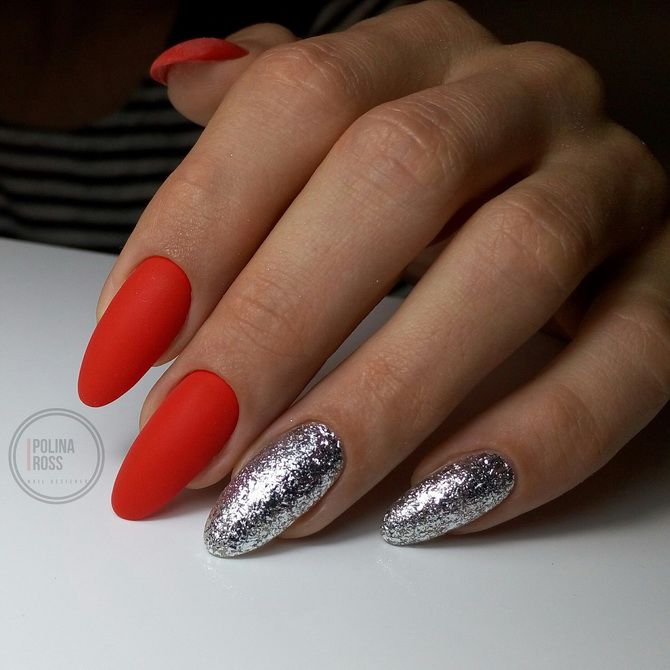 For girls who love to sparkle, we recommend combinations of red with silver or a metallic shade. With such a manicure, you can go to a fun party and shine like a star.
Similar articles / You may like this