Flowers are always associated with the warm season, beauty and good mood. Among the many charming designs, the floral manicure has become a timeless and versatile option that radiates femininity and charm. The delicate beauty of flowers not only complements various outfits and occasions, but also gives endless scope for creativity in nail art. We at Joy-pup will present charming ideas and trends of flower manicure 2023.
Manicure color 2023: choosing a color palette
The color palette you choose plays a crucial role in emphasizing the beauty of a manicure. Soft pastels like blush pink, mint green and lavender are classic options that give a soft and romantic look. You can also experiment with bold and bright hues to create contrast. Add a gradient, ombre effect, or color block style to your manicure to add depth and visual interest to your floral nail art.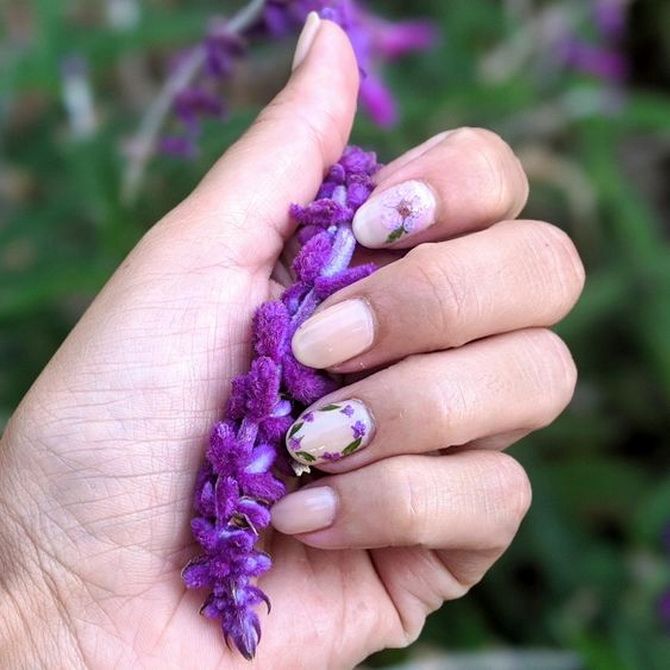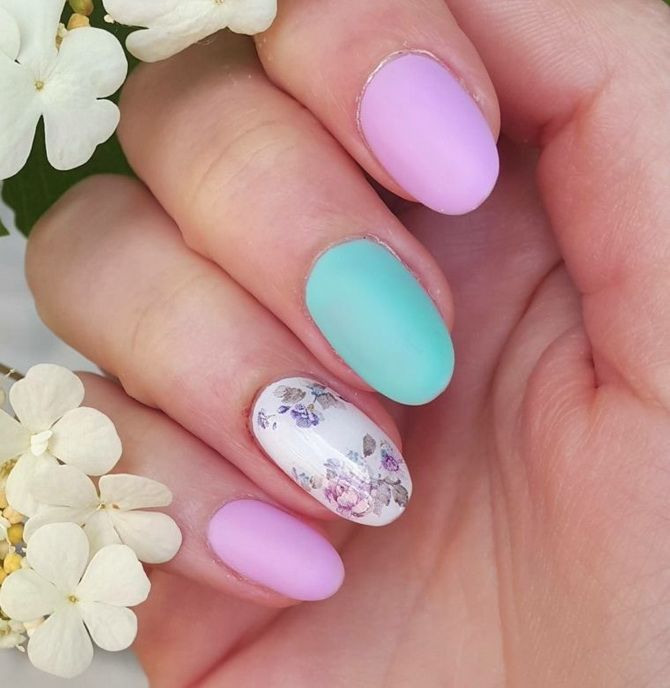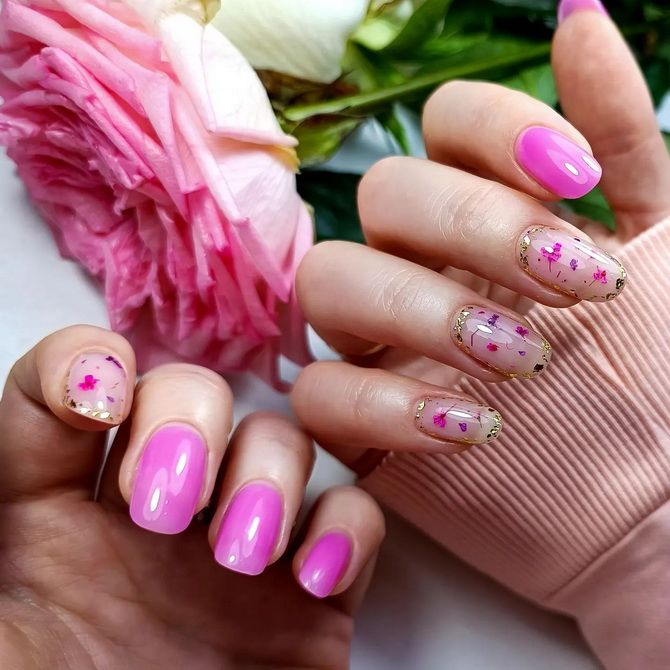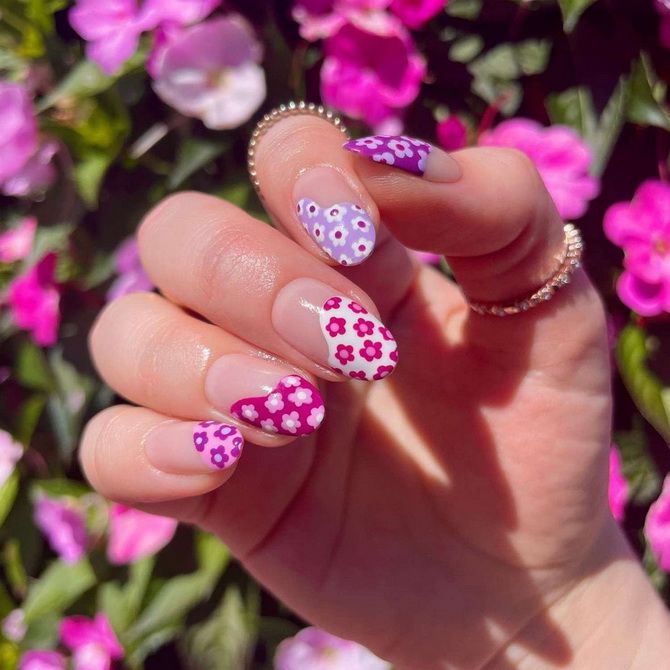 Floral french
If you are a fan of French manicure, you can combine these two options together. Draw small flowers or floral prints on the tip of some or all nails instead of a standard jacket. A flower jacket is perfect for a summer manicure.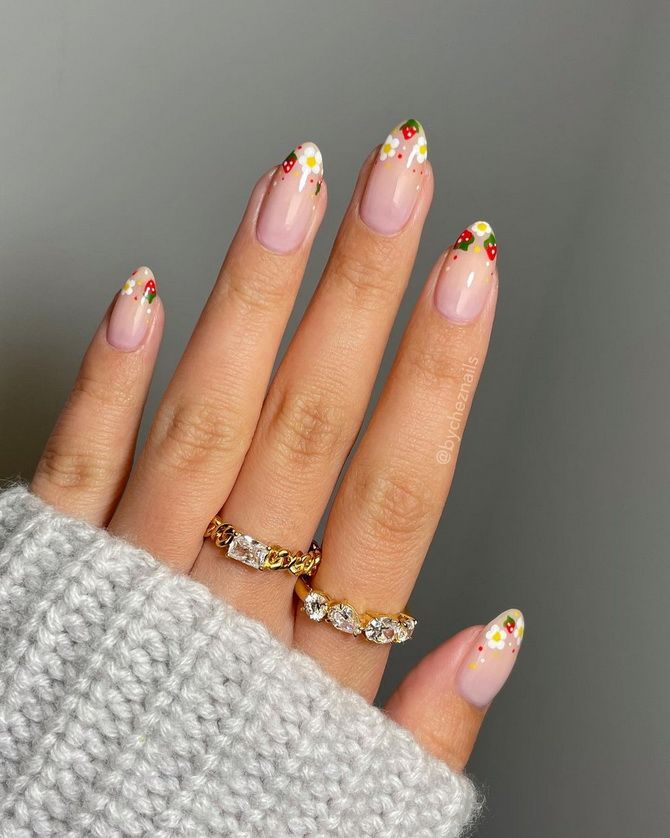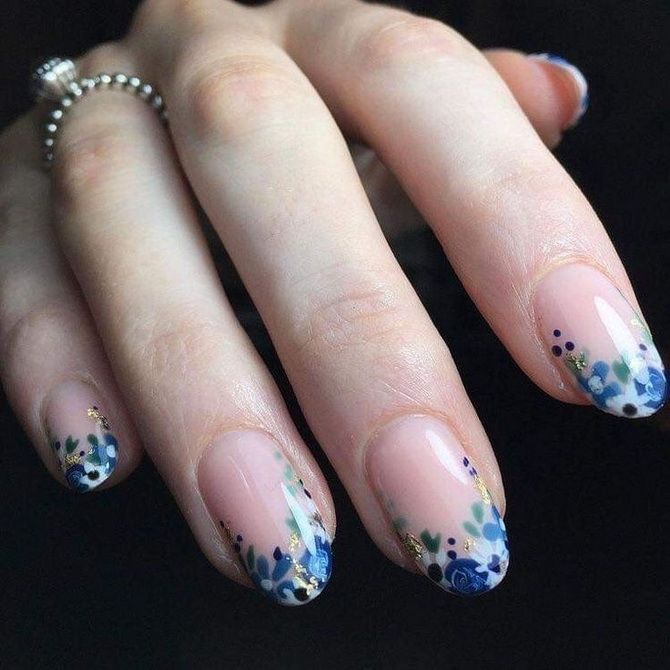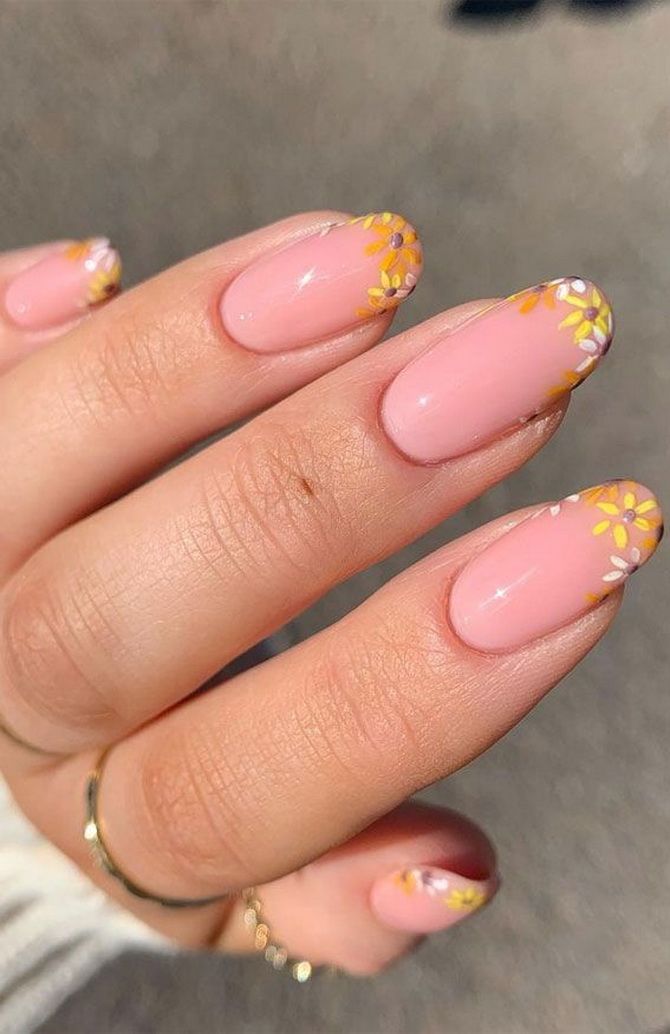 Minimalist flower manicure
For those looking for a sophisticated yet charming look, incorporating delicate floral accents into a manicure is a great choice. You can paint a flower on one or two accent nails, like a rose, chamomile, or cherry blossom. This minimalist approach adds a touch of elegance and grace to the overall manicure.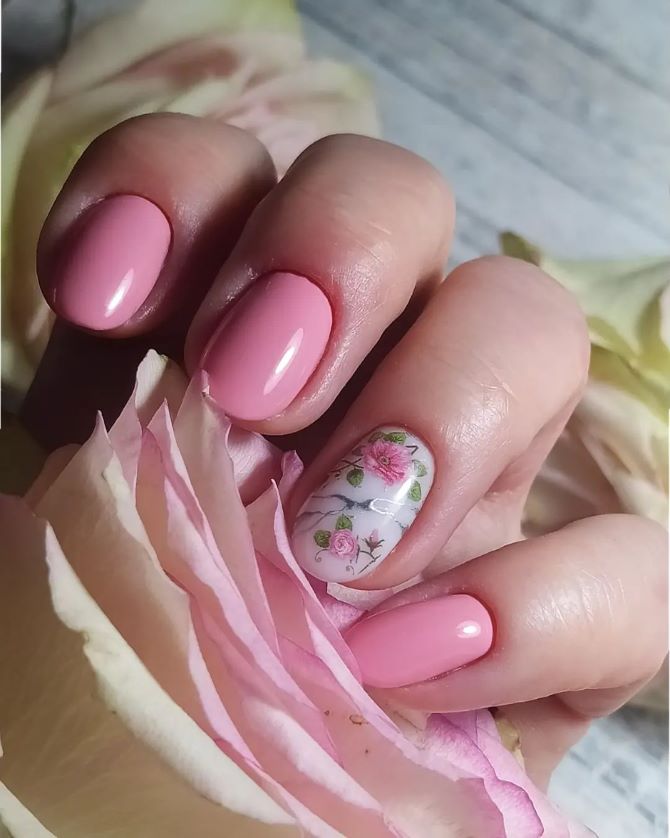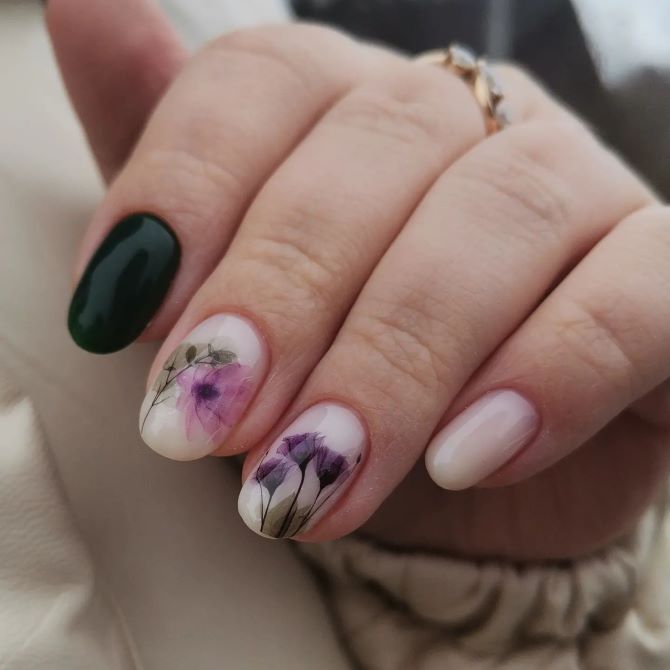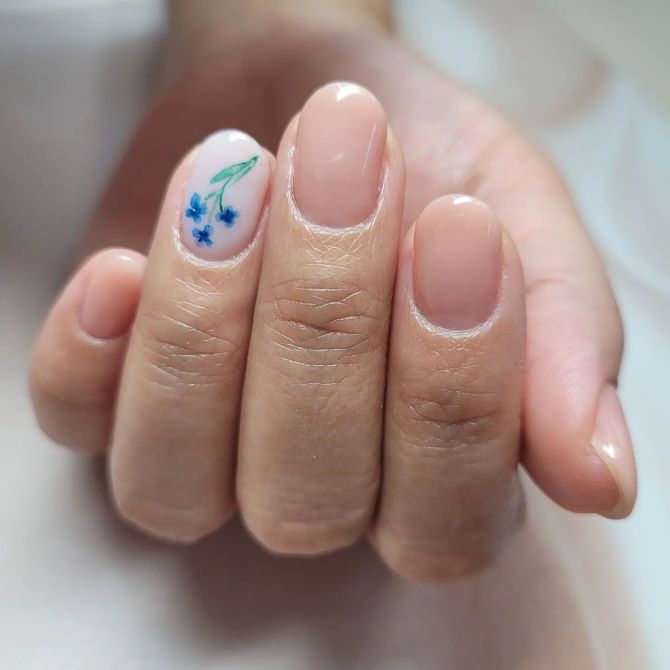 3D flowers
For an unusual and voluminous manicure, three-dimensional floral decorations produce a stunning visual effect. Available in a variety of shapes, sizes and materials, these nail accessories can be easily applied to nails, instantly transforming them into miniature gardens.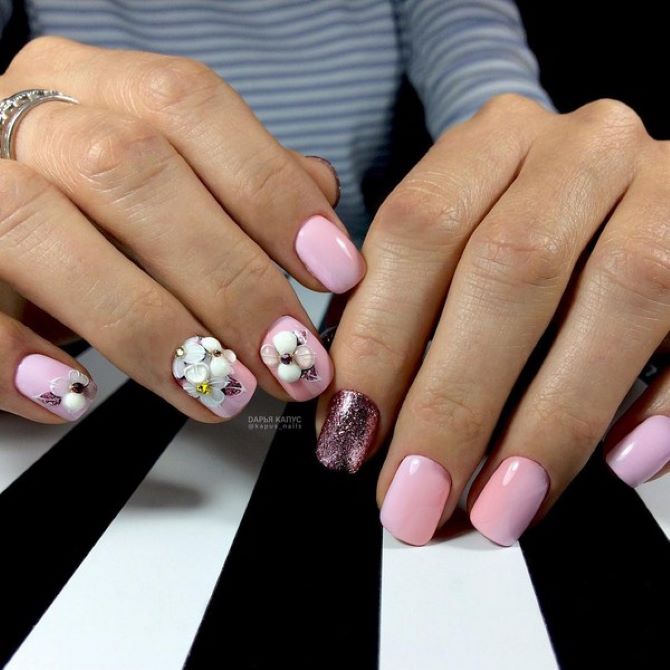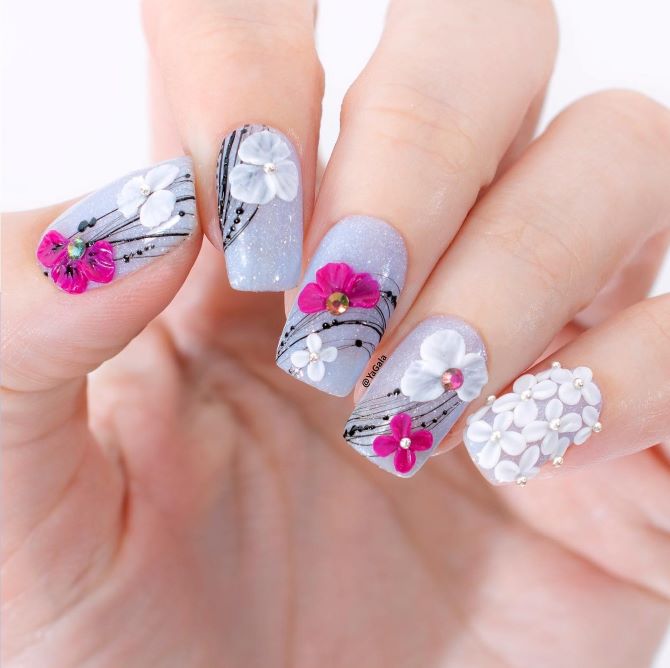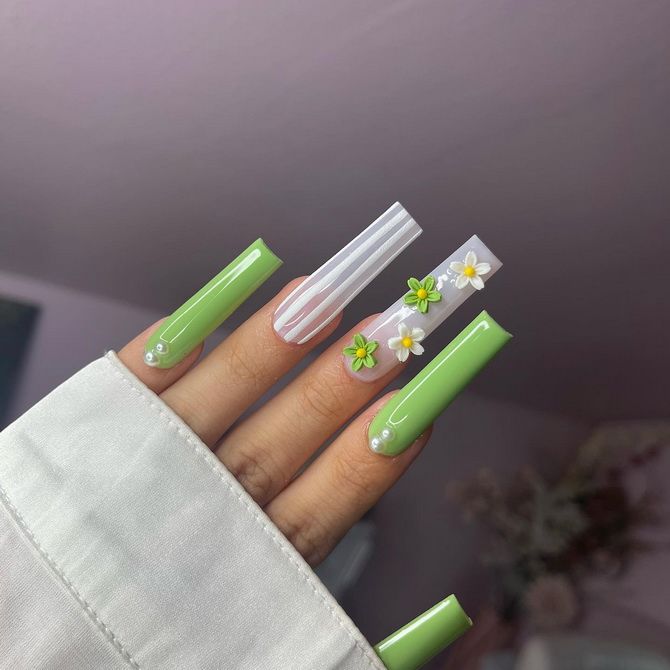 Ombre manicure with flowers
Create a gradient ombre effect on each nail using two or three shades. On one or two accent nails, draw delicate flowers that match with the colors of the gradient. You can use flowers in one color or create flower bouquets. Add some glitter or pearly touches to give your manicure an extra shine.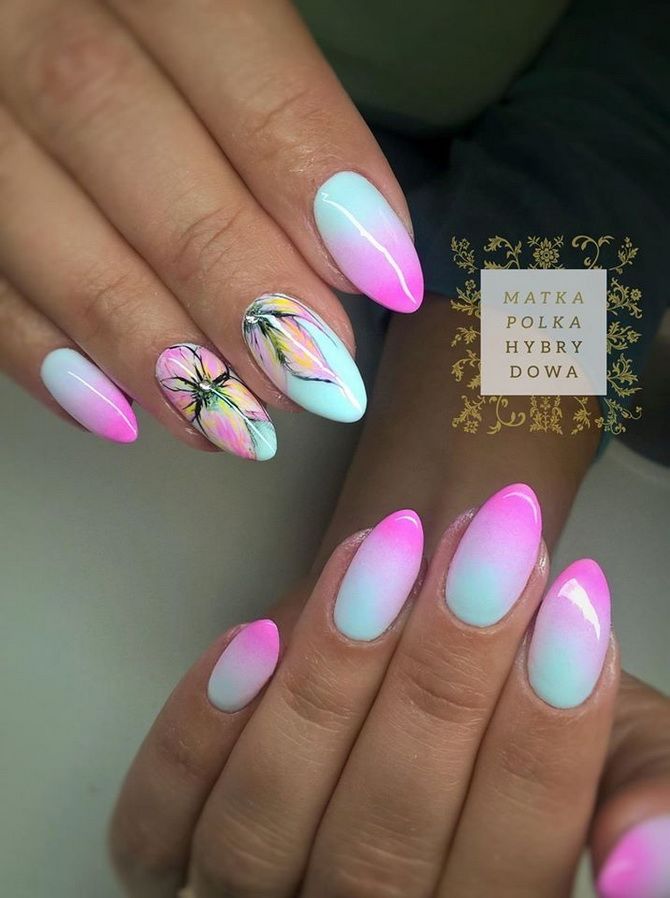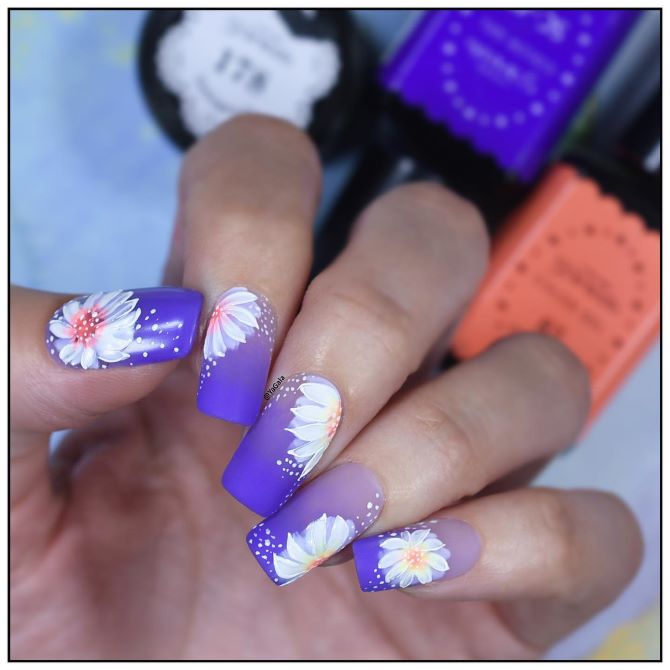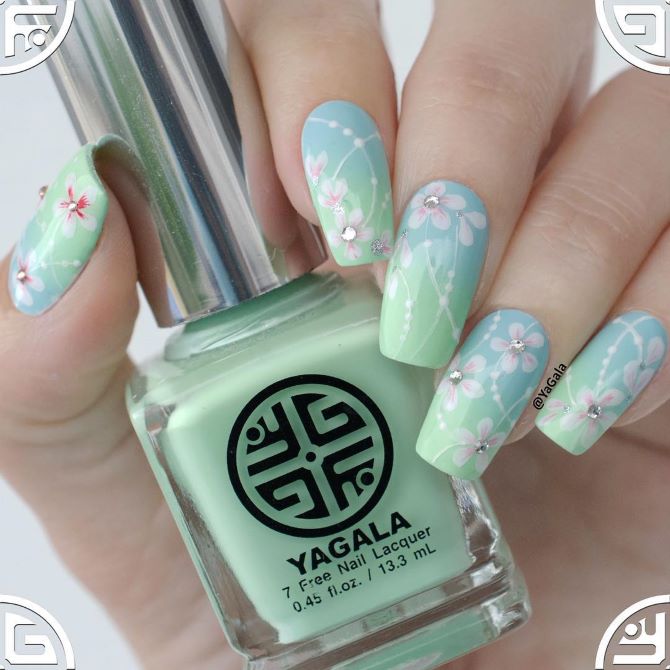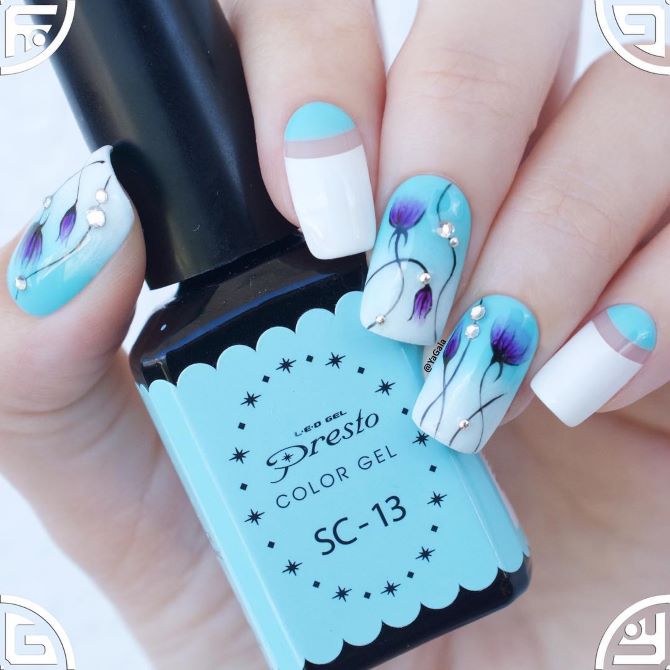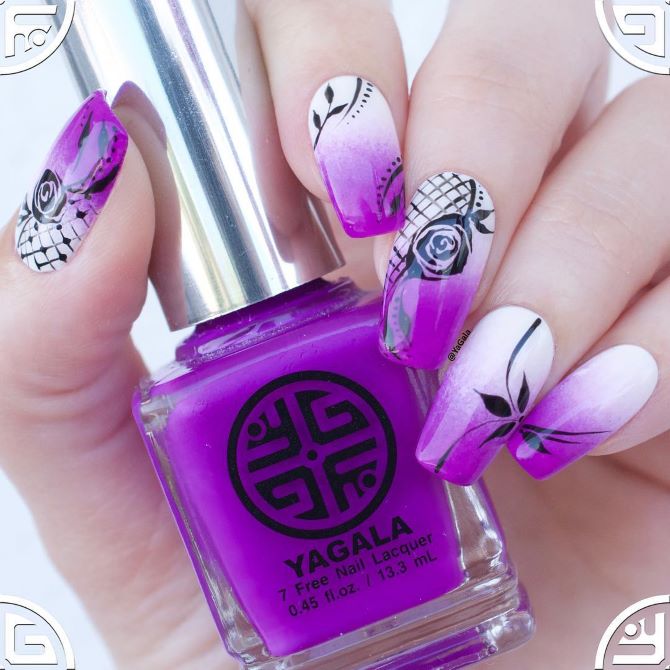 Bright flower manicure
Drawings of flowers on the nails suggest a gentle, romantic manicure. If you want to make a bolder statement, consider incorporating bright colors, patterns, and prints into your nail designs. Saturated and original drawings of flowers on the nails are ideal for a summer or spring outfit.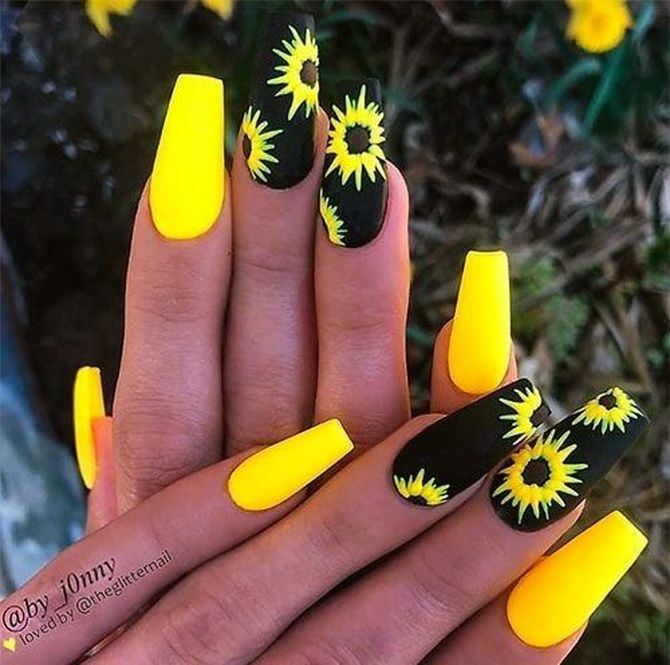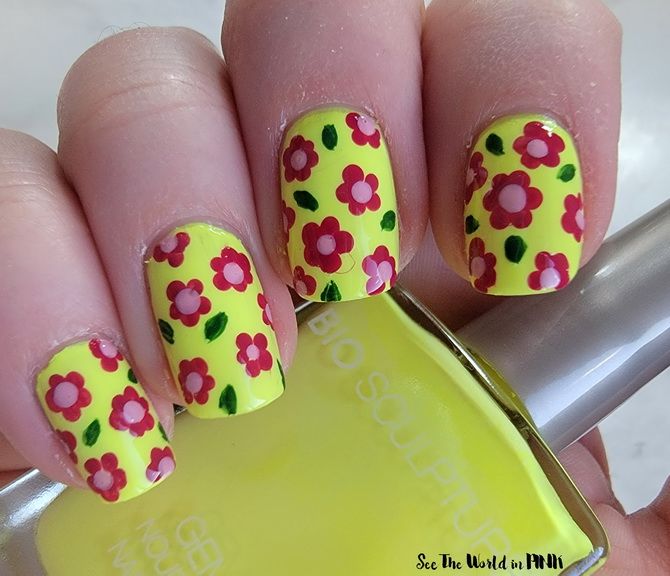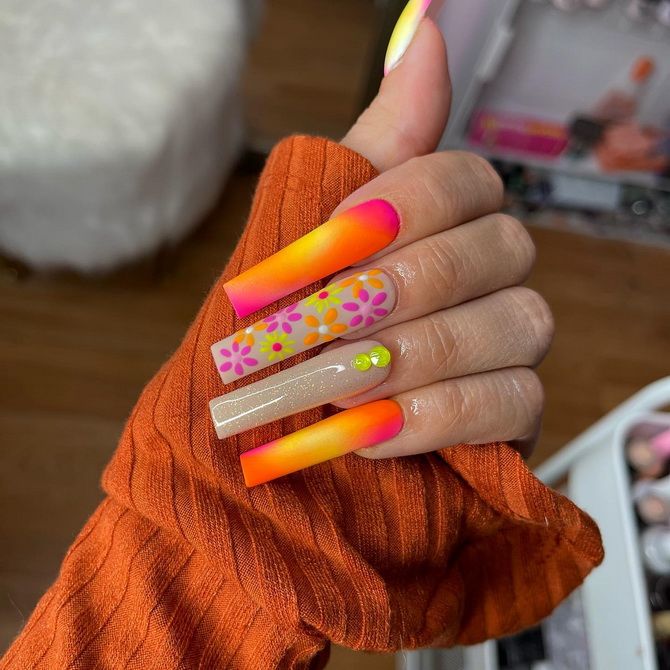 Wildflowers
This is a stylish and delicate type of manicure, inspired by the blooming nature and the beauty of wild flowers. It is characterized by the use of bright and pastel shades, as well as delicate floral patterns and elements on the nails. This design is created using various techniques such as gradient, sweet bloom, watercolor effect, water way, air flowers and decorative elements.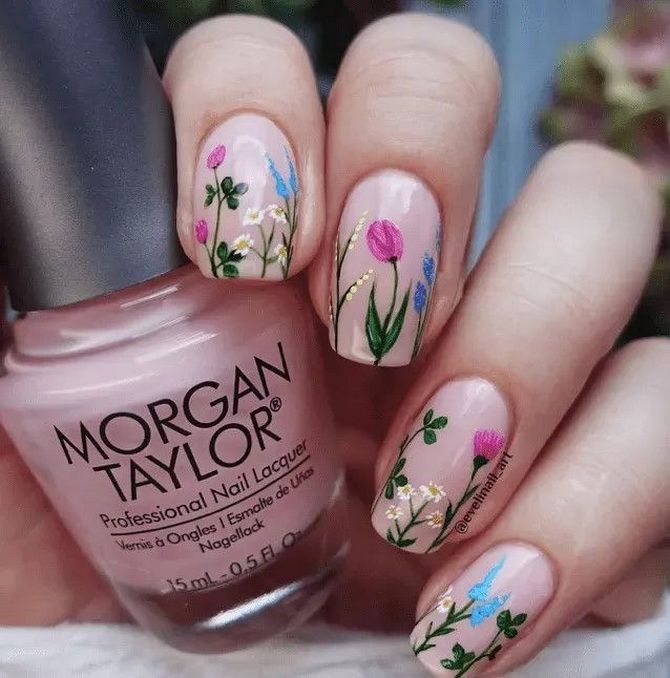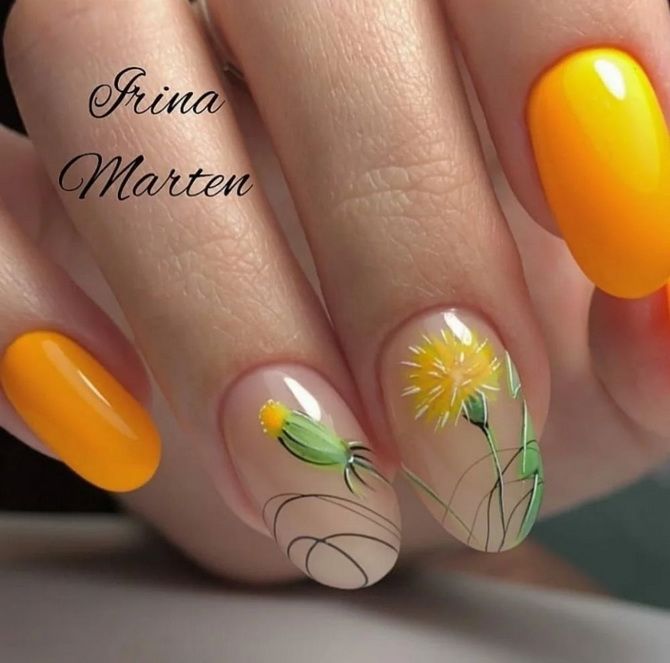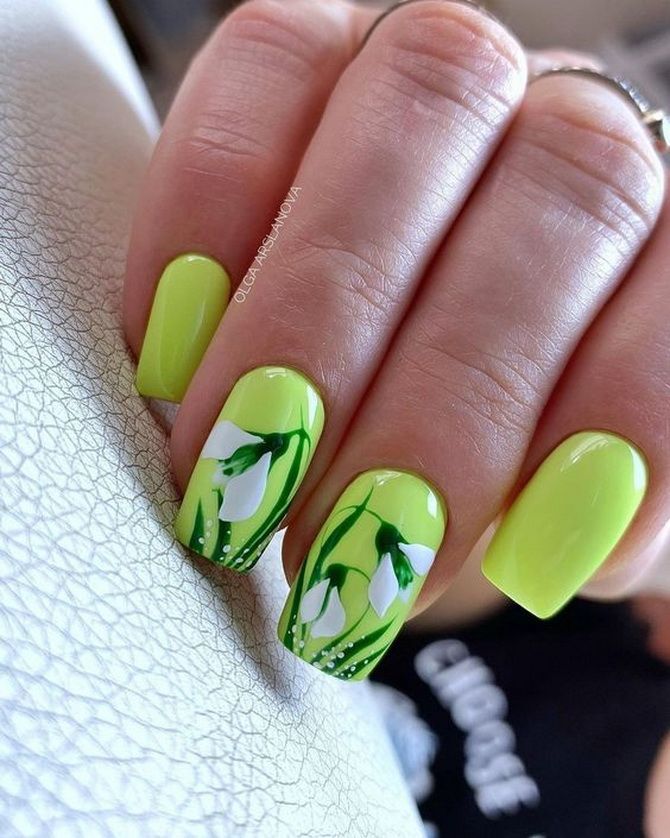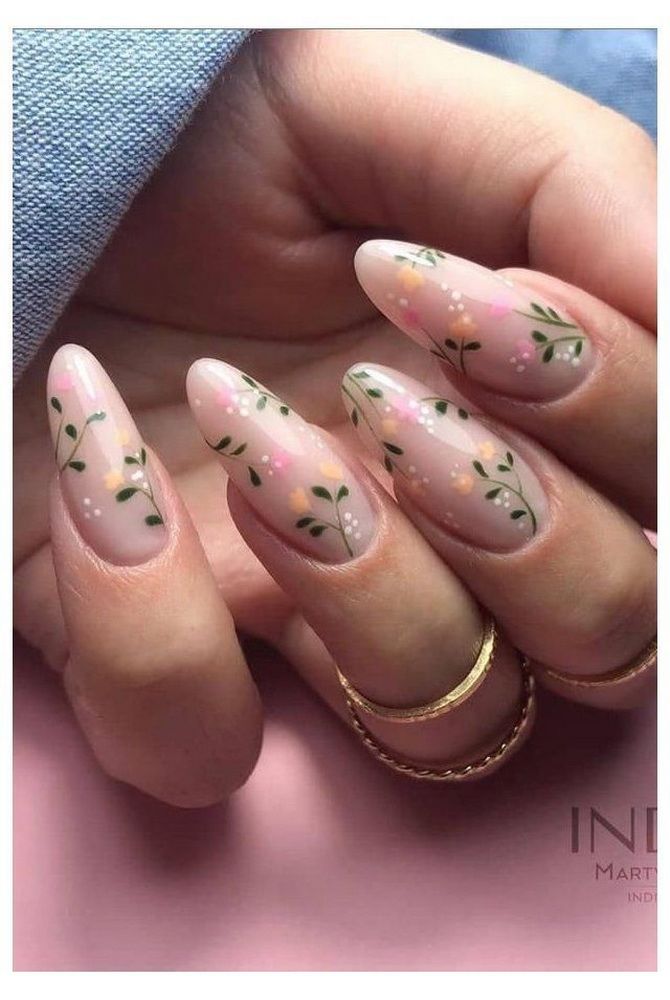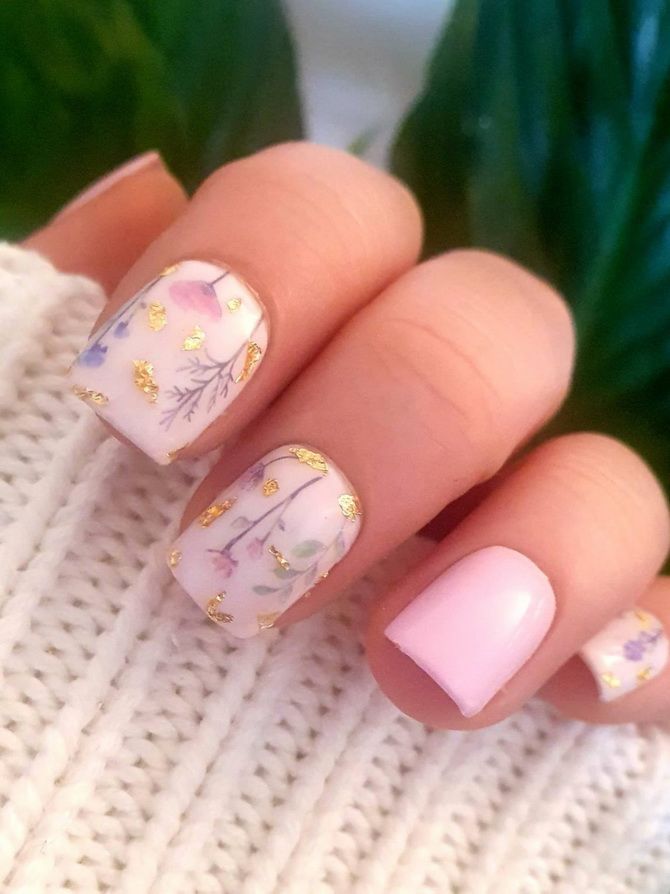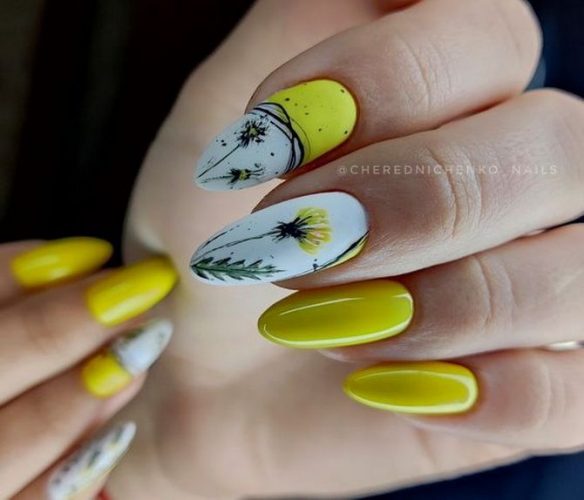 Similar articles / You may like this