Marble manicure has not gone out of fashion for many years. And this season, it will also be a great choice for fashionistas. At the same time, girls can choose a variety of design options. We at joy-pup offer cool marble manicure ideas for 2023.
Watch the bonus video on how to make a marble manicure
With glitter
A marble manicure, complemented by glitter, will look beautiful. Thanks to this design, the nails will sparkle and shimmer in the sun. Manicure can be chosen for both everyday and festive look.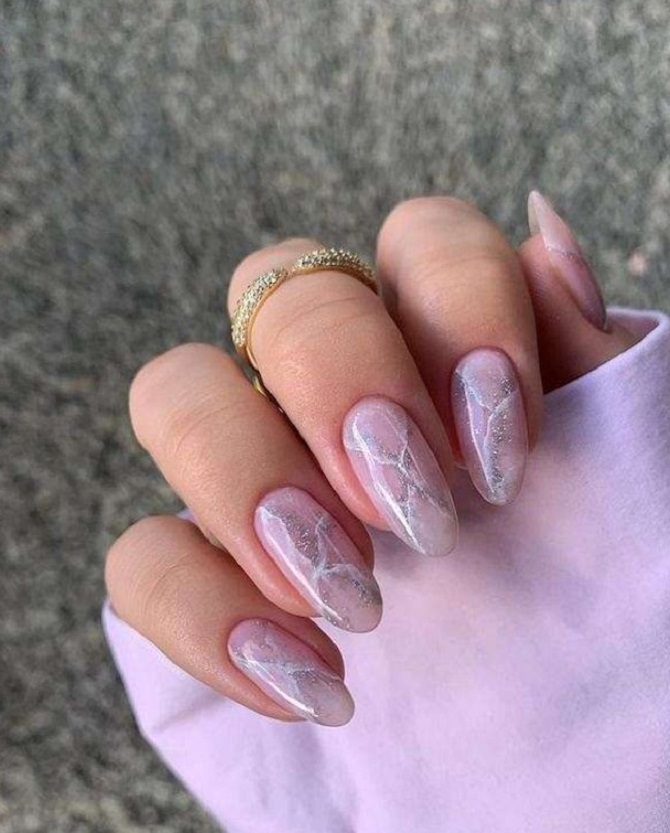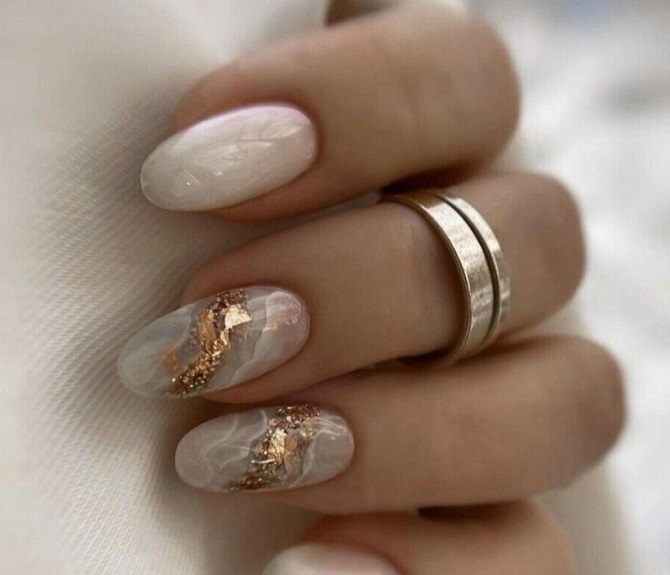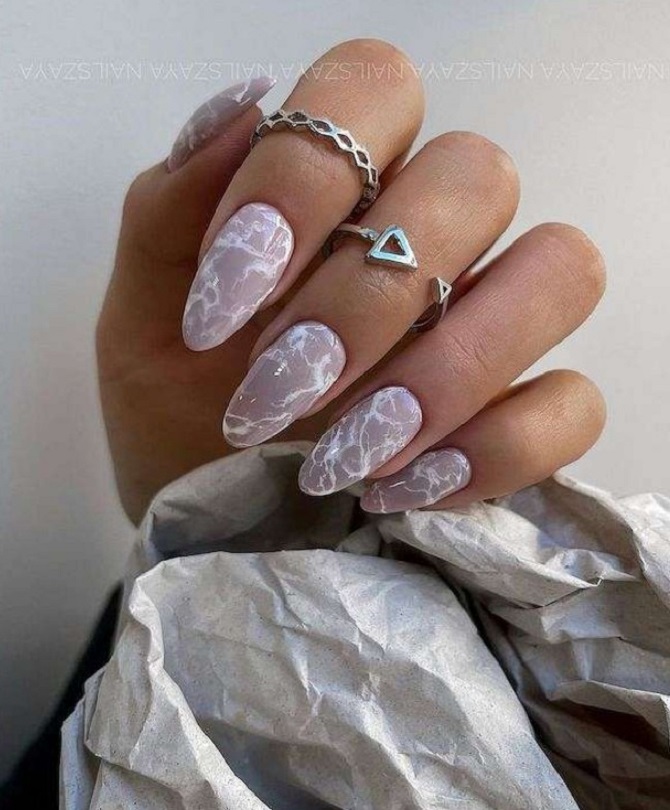 With negative space effect
This technique is being used more and more. And it can be easily combined with a marble manicure. The peculiarity of this design is that part of the nail seems to be bare, it remains unpainted. In this case, you can leave as a large part of the nail, and a small segment.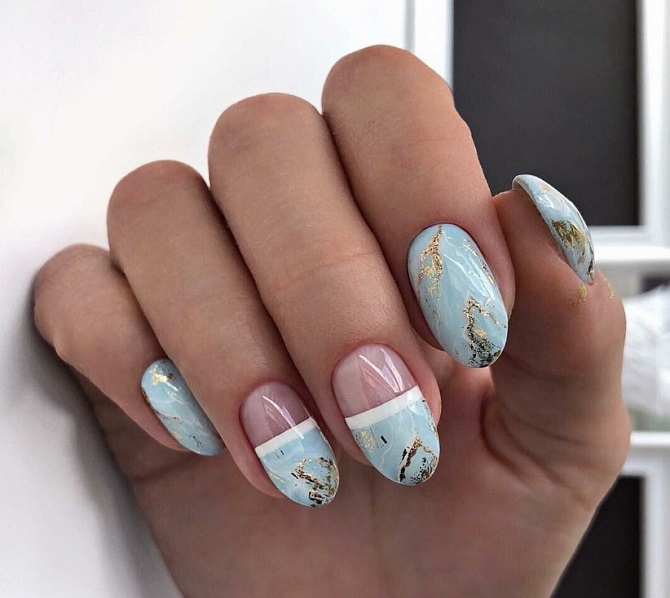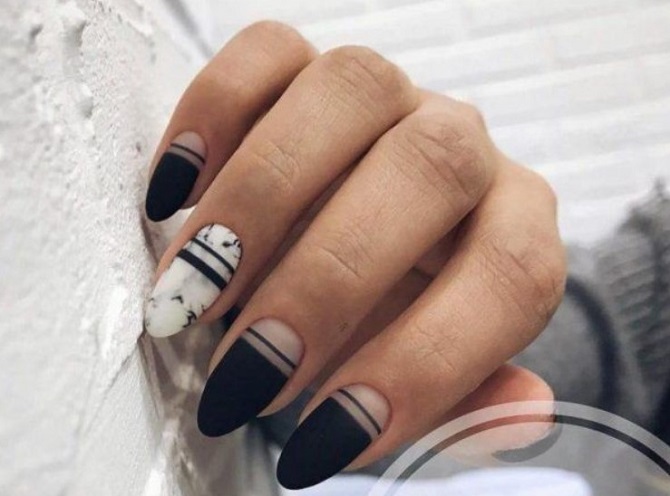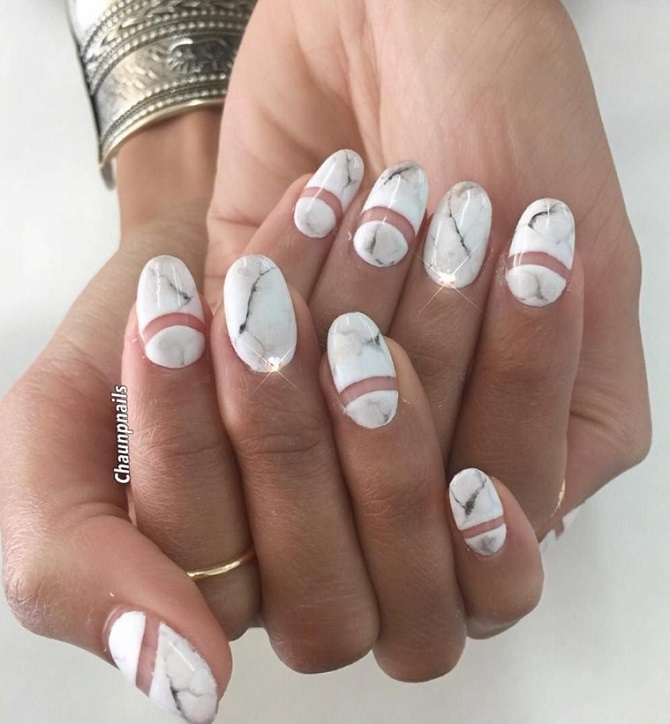 Matte
In the new season, matte manicure with a marble effect will be fashionable. Thanks to this design, your nails will delight with restraint, elegance. They will perfectly complement the business image. In this case, you can use gloss, glitter, foil and bright shades to highlight the manicure.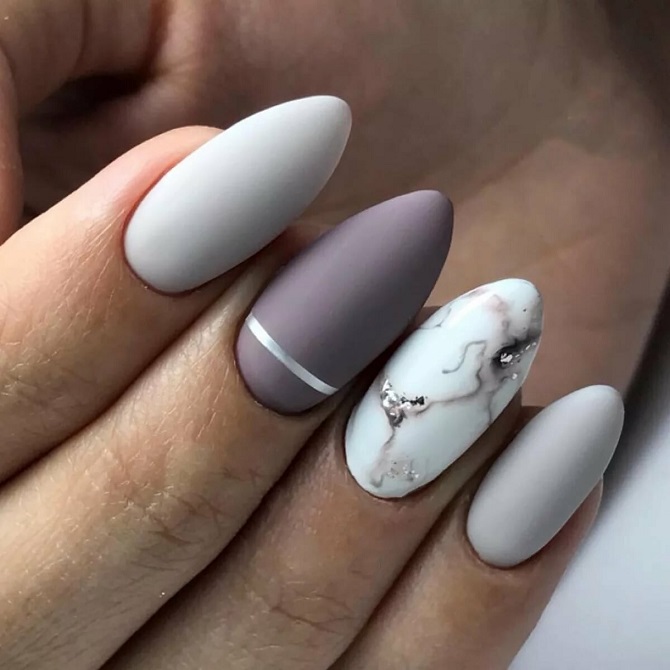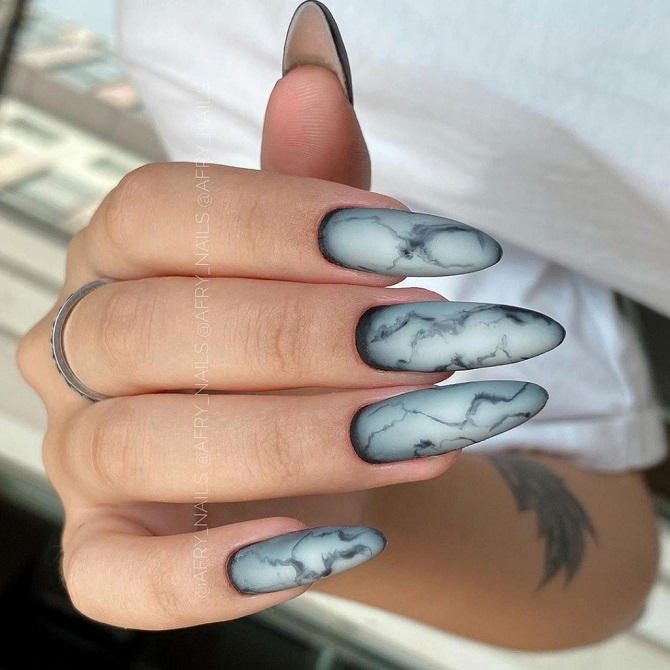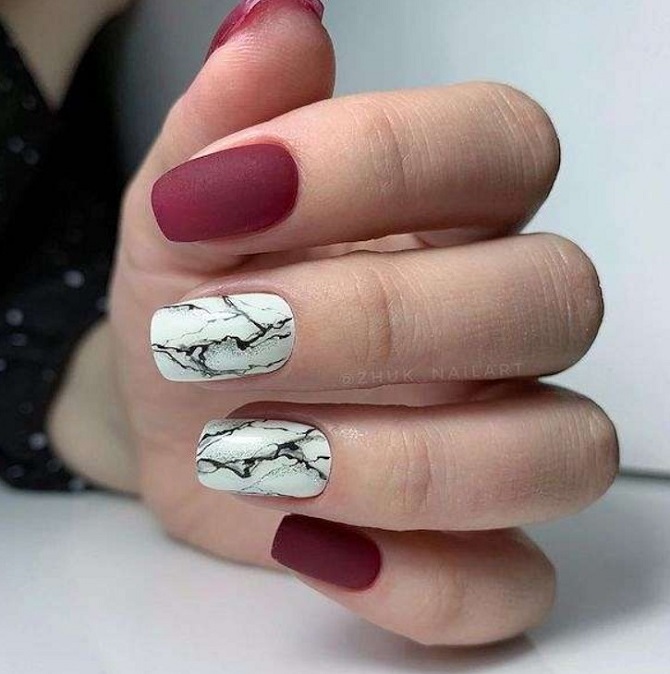 Marble french
Today, French manicure has many variations. And designers often pair it with marbled nail designs to create amazingly beautiful designs. The marble pattern is mainly applied to one nail for accents.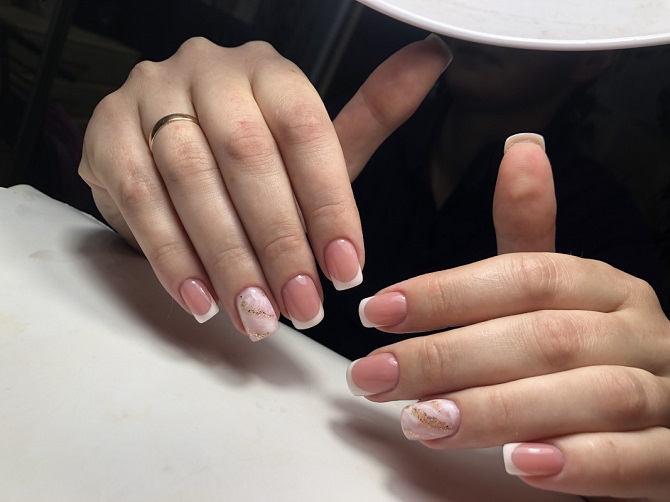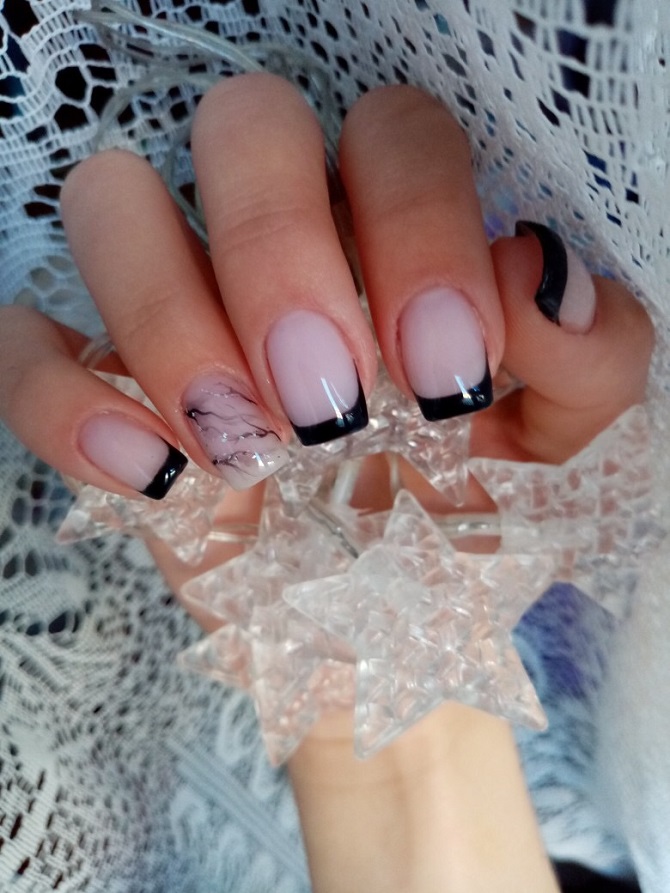 With foil
Another great option to stand out and create an unusual nail design. You can safely use foil to make the manicure look brilliant. With its help, it will be possible to place accents.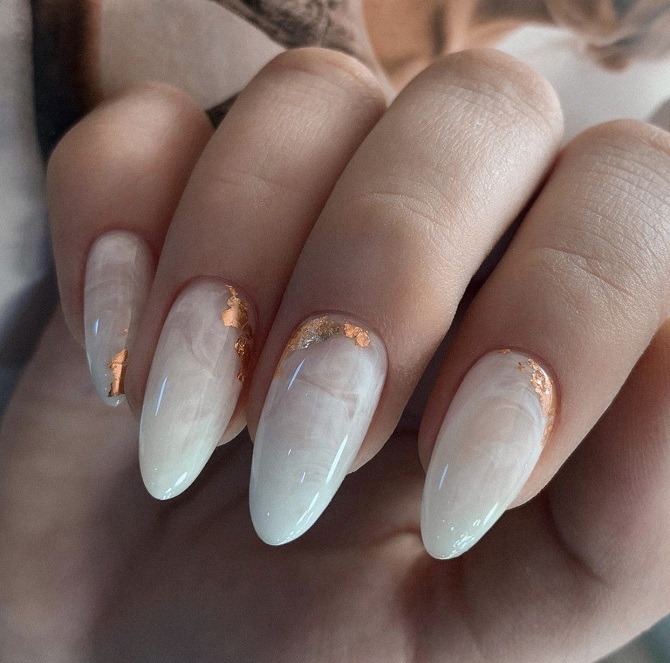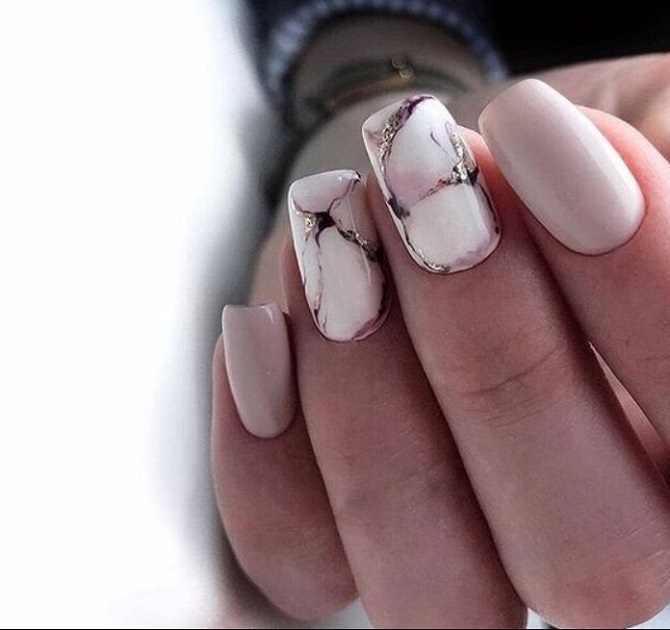 Multicolored marble manicure
In the classical sense, marble nail design should be in light shades. But also nail designers offer to pay attention to a bright and unusual manicure. It can be blue, red, yellow, green, as well as black and gold.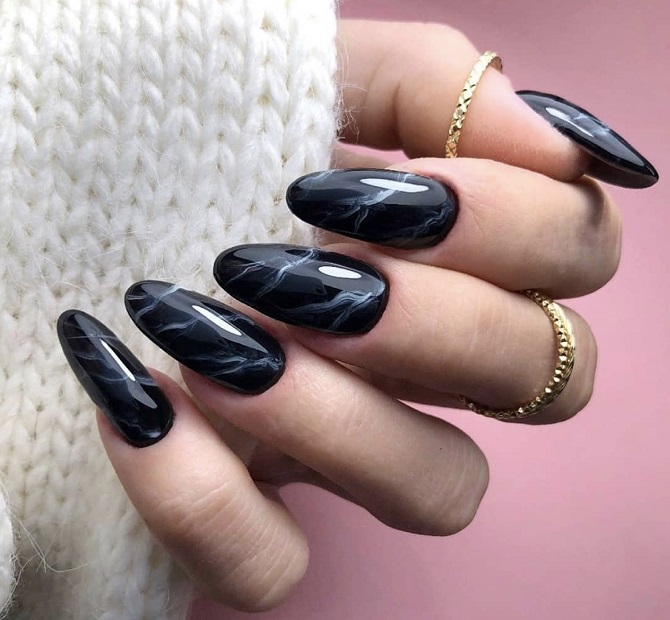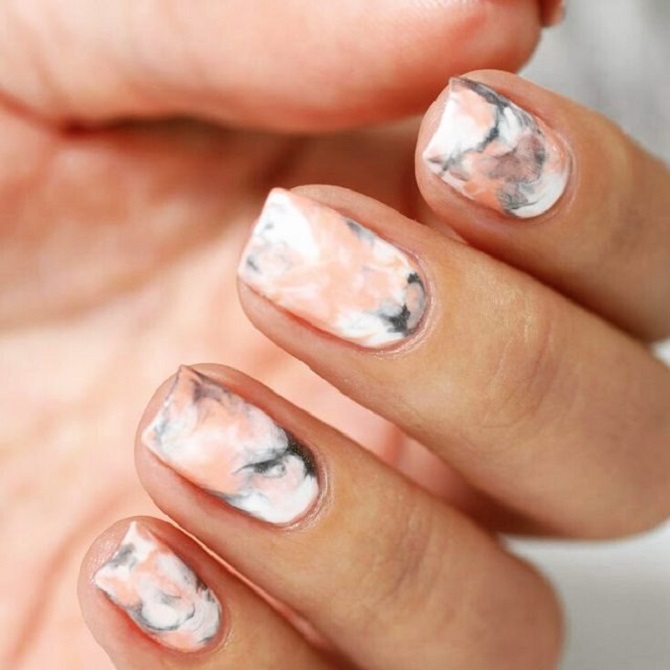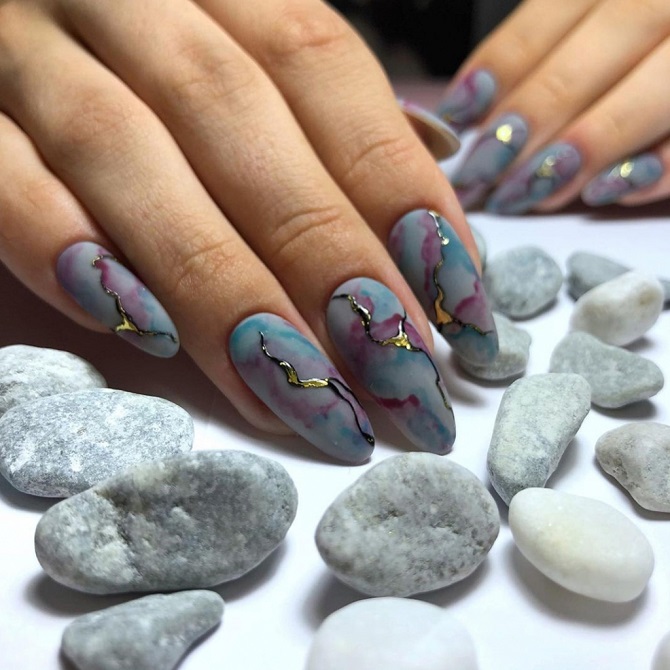 To be continued…
Similar articles / You may like this