The ethereal beauty of mermaids has intrigued us ever since we were little girls, and now we can finally bring them to Mermaidcore's hottest summer trend. With the release of Disney's The Little Mermaid, there has been a recent surge in interest in this style, both in clothing and make-up. Mermaids as a symbol of effortless beauty, iridescent with soft shimmering colors, studded with pearls – and who would not want to imitate this image, if only for one night? If you are one of those interested, read on Joy-pup the features and techniques of makeup in the style of Mermaidcore.
bonus video Mermaid bridal makeup
Mermaidcore makeup features
In the realm of beauty, the mermaid image refers to the perfect combination of glitter and shimmer – shiny cheeks and lips covered in iridescent metallic sheen, dewy skin, pearly hair. One of the highlights of the mermaid makeup is bold designs in dark blue tone, cool waves on the hair and face, and accessories with shells, pearls, starfish, sparkling sequins.
Marine eye shadow
Nothing says more about a little mermaid than shimmering aquamarine eyelids. Use turquoise eyeshadow for a subtle effect, or shades of blue, green, lavender. To add some oceanic mystique and dreaminess, opt for eyeshadows containing metallic pigments or shimmer.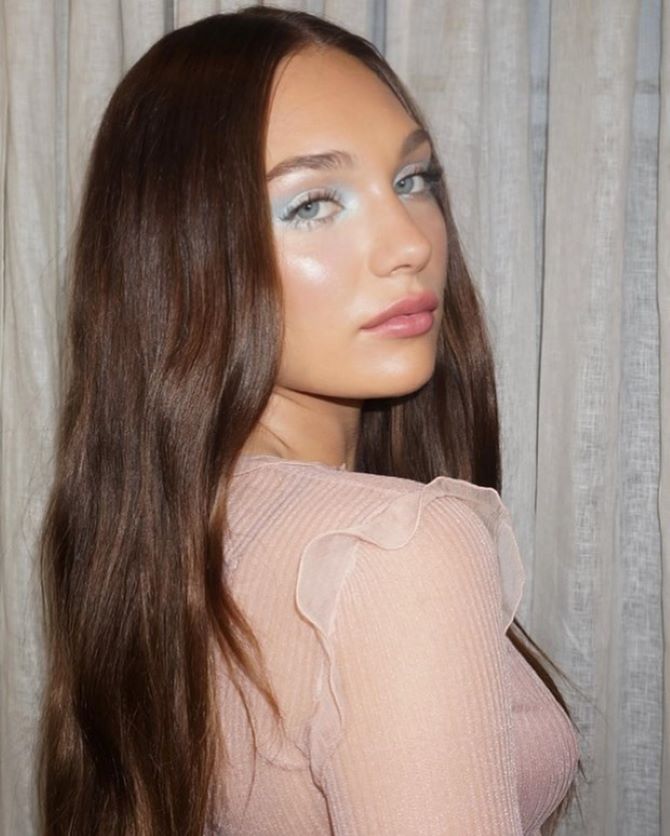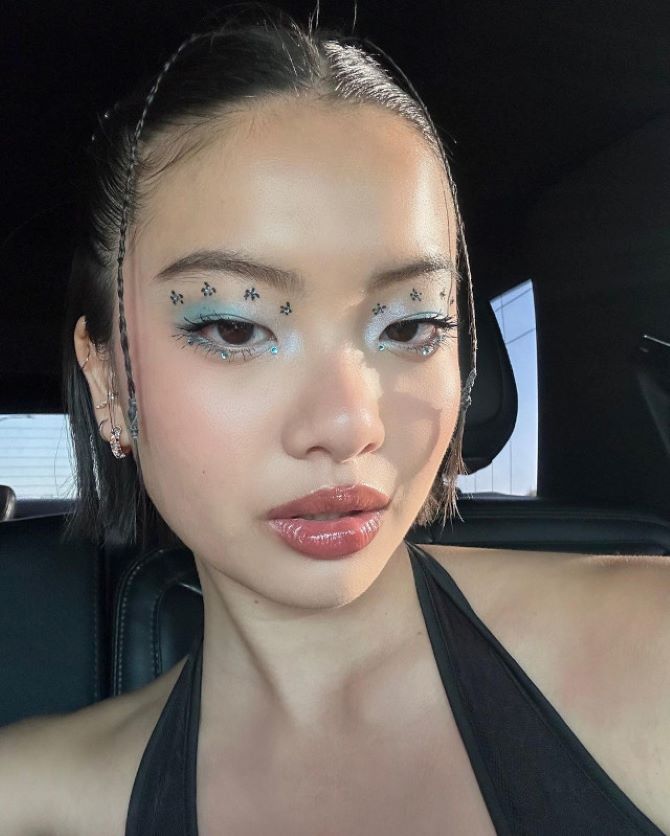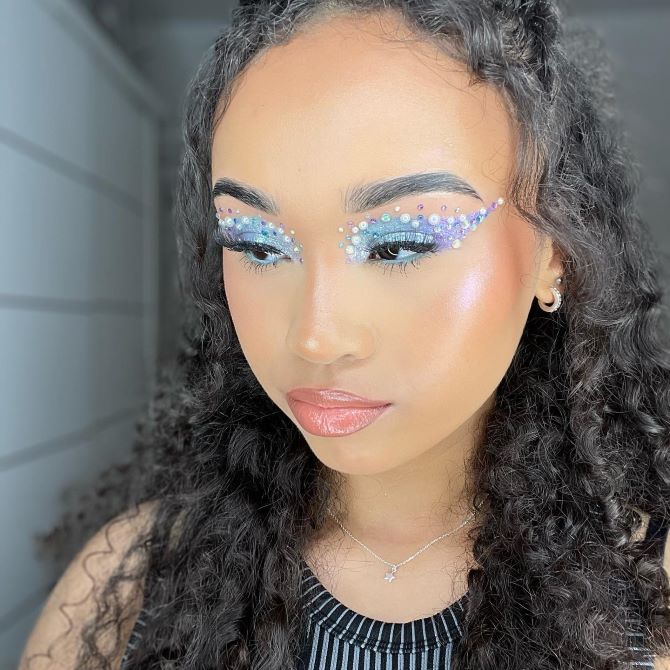 Wet skin
Transparent and shiny skin, like a mirror in which you can see yourself, is an indispensable item when it comes to mermaid makeup. Careful skin care that prioritizes hydration is the first prerequisite to achieving this goal. Highlighter will help to achieve a radiant effect on your skin. Apply a thin layer on the protruding points of the face – cheekbones, bridge of the nose, chin and you will get the effect of wet skin.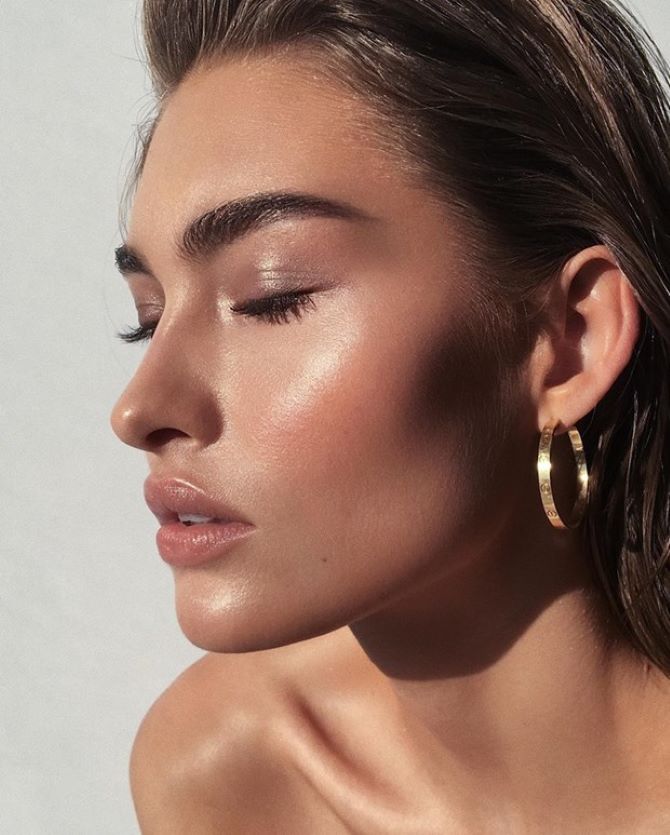 Siren Eyes
Siren in Greek mythology is a beautiful, graceful sea goddess with a deadly charm, who attracted sailors with her voice and sank their ships. For Mermaidcore makeup, you should definitely try Siren Eyes, inspired by evil mermaids. This eye makeup is designed on the basis of "cat's eye". A raised smoky eyeliner runs from the inner corner of the eye to the outer corner to create depth in the eye.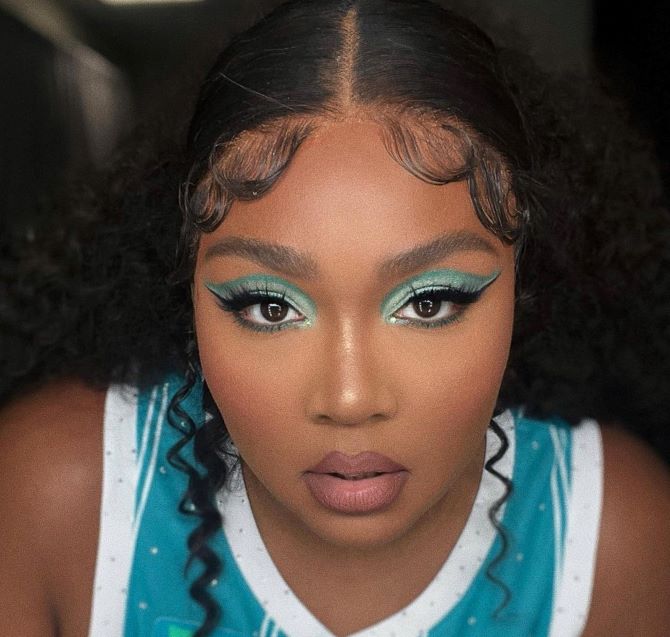 Pearls on the face
Using the treasures of the ocean, mermaids often attach sparkling pearls to their hair and around their eyes. And since this creature fully captures the shimmering beauty of the ocean, adorn certain areas of the face with decorative pearls.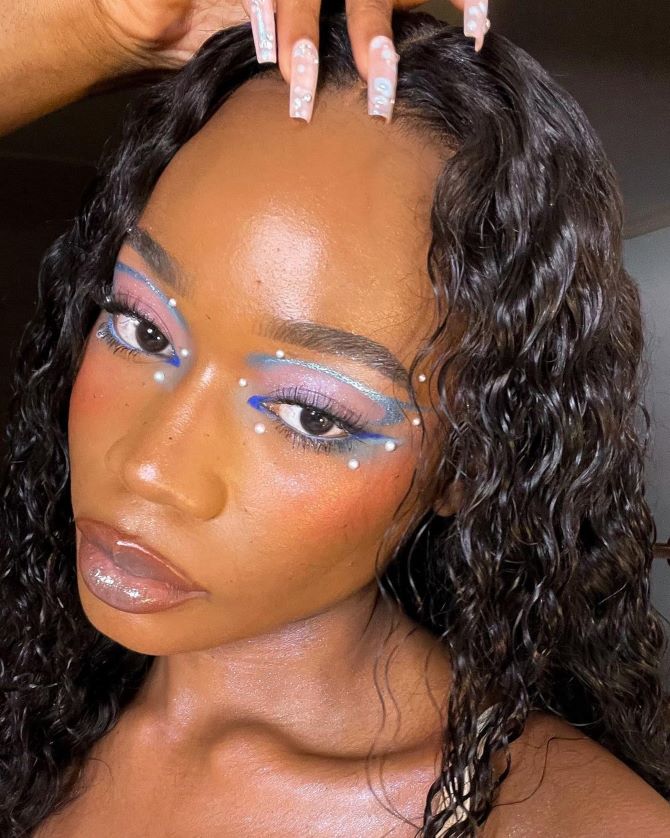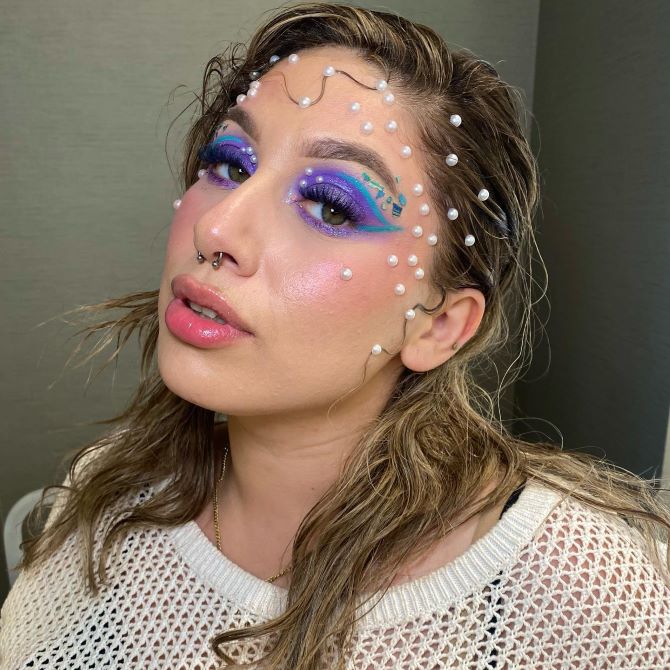 Wet hair
Mermaidcore's trademark is wet hair, as if you've just stepped out of the water. To achieve this effect, use styling products with shine.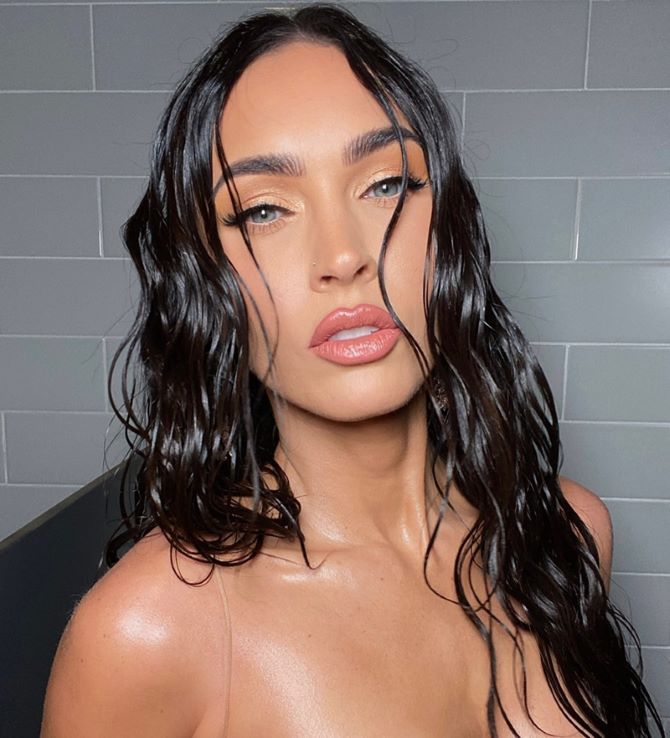 Graphic arrows
Incorporate art makeup motifs reminiscent of gentle ocean waves into Mermaidcore for an ethereal look. Draw graphic arrows on the upper eyelid in the form of waves or a mermaid tail for a more themed make-up.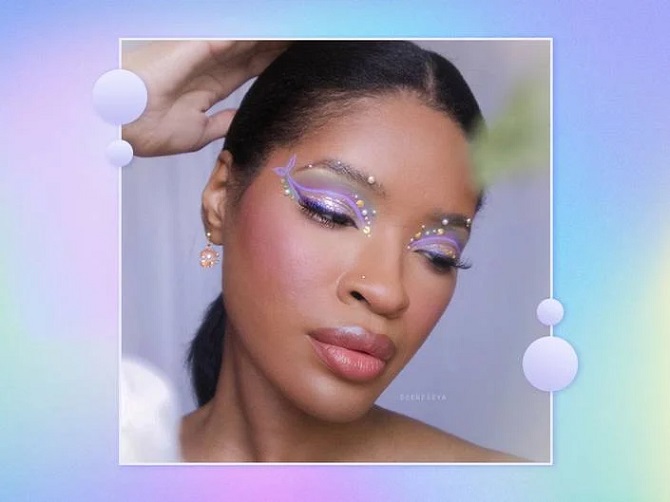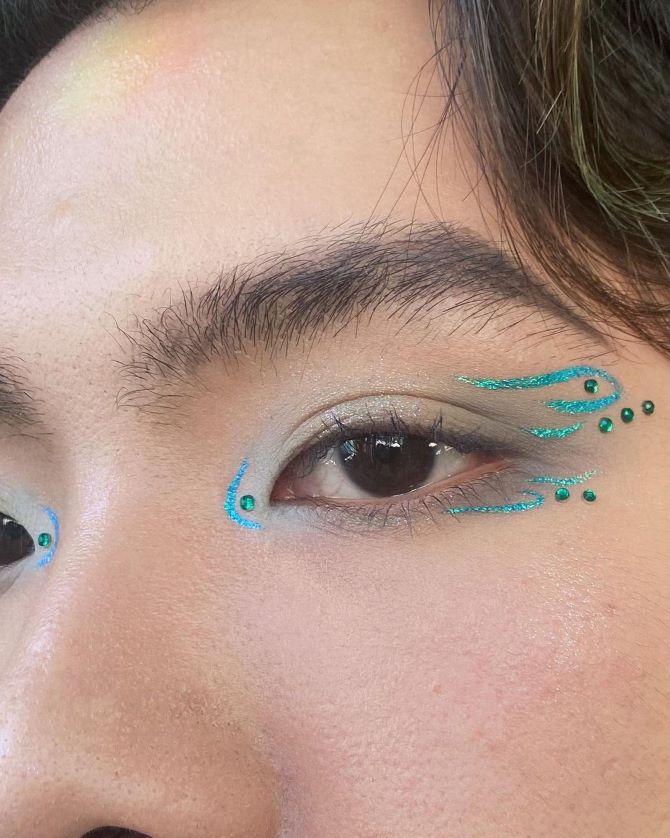 Mermaid makeup technique
To create a mermaid style makeup, follow these steps:
Start with a clean and moisturized face. Apply primer to create a smooth base for makeup.
Apply a light foundation or BB cream to even out skin tone. Choose a shade that matches your complexion or a little lighter for an ethereal look.
Use a waterproof shimmery eyeshadow palette in colors like turquoise, sea green or blue. Apply a light shade on the eyelids as a base, and then use a darker shade on the outer corners to create depth. Blend colors well.
Line your upper lash line with waterproof black or navy eyeliner. You can also add a thin line to the lower lash line for definition.
Apply several coats of waterproof mascara to upper and lower lashes to define them.
Apply cream or liquid highlighter to high points of the face, such as cheekbones, browbones and the bridge of the nose. This will give you a mermaid-like glow.
For lips, choose a bold and iridescent shade. Wear shimmery lipstick or lip gloss in shades of pink, coral or purple to complete the look.
Add mermaid-inspired accessories like shell-shaped hair clips or pearls to bring out the overall theme. Get creative with Mermaidcore makeup – experiment with different colors and textures to truly embody the bewitching spirit of the sea.
Similar articles / You may like this