The main character of the series "Wednesday" proved that gothic beauty is not only black lipstick and pale skin. On screen, Wednesday Addams delivered a gorgeous dark make-up, starting the Soft Goth Makeup trend and expanding our understanding of the genre. Read on Joy-pup what you need to know about this type of makeup and how to create a Wednesday Addams look.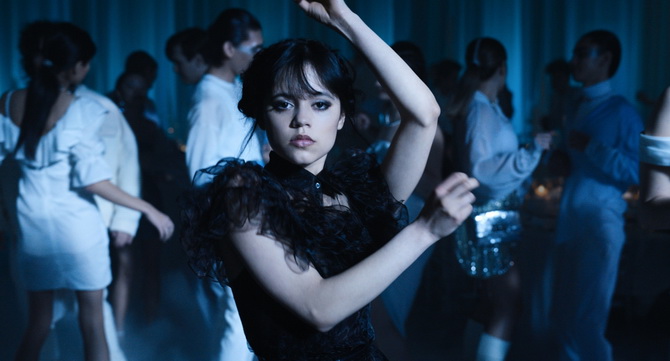 What is Gothic aesthetics?
The popular Netflix series Wednesday was a huge success and started a new makeup trend. Leading actress Jenna Ortega excels in the role of a non-conformist teenager with a deadpan look and signature killer sarcasm. The daughter of Gomez and Morticia exhibits a particular type of gothic aesthetic that clearly defines her character.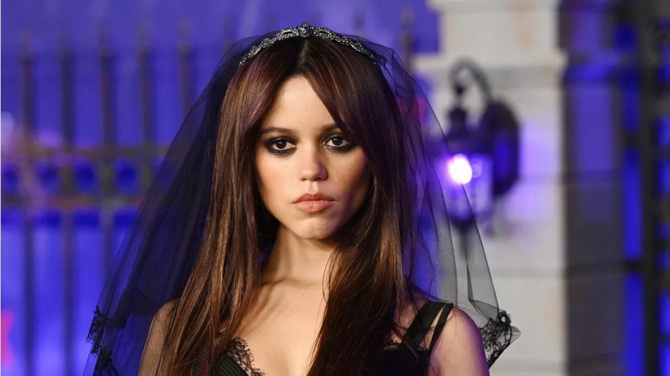 The traditional gothic look is usually associated with a lot of black. Dark clothes, heavy eye makeup and black lipstick that contrast strongly with her pale complexion and lots of metallic accessories. The makeup artists of the series "Wednesday" created for the main character a soft gothic style that is more modern and relevant. In Wednesday's make-up, instead of heavy black eyeliner, smoky eyes and light berry lipstick appear. Soft Goth Makeup is especially popular as it focuses on a clear complexion, soft neutral look, and deep nude lips.
Makeup Wednesday Addams has become popular for its versatility and has won many fans. This is not pictorial glamour, but rather a reference to gothic culture, which has always been exclusive to a certain group of people. The "soft goth" trend is a great way to experiment without having to go overboard with makeup. See below for how to take on the goth aesthetic and recreate the iconic Wednesday Addams look.
Foundation for the face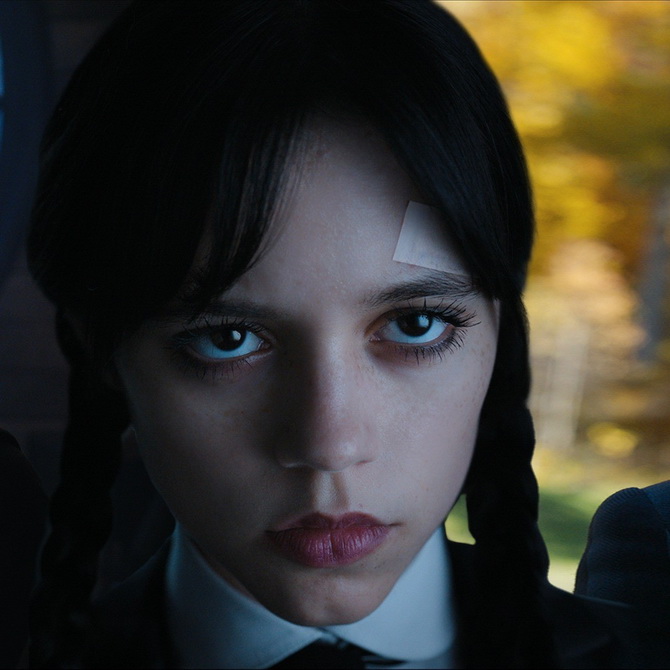 To achieve clear, radiant skin, the show's makeup artists used a super-sheer face foundation. This allowed Jenna Ortega's natural freckles to remain visible on fair skin tone. To shape her cheekbones, the actress used two modeling powders from the MAC Cosmetics brand in Sculpt and Shadowy shades. Blush is not used here, and the cheekbones are emphasized with different shades of powder to make them look sharper. Do not use concealer to keep natural dark circles under the eyes visible and make makeup more gothic and atmospheric. If you do not have freckles, apply light dots on your face with a brown pencil, on the area where the sun falls most often – the nose and cheeks.
Lip makeup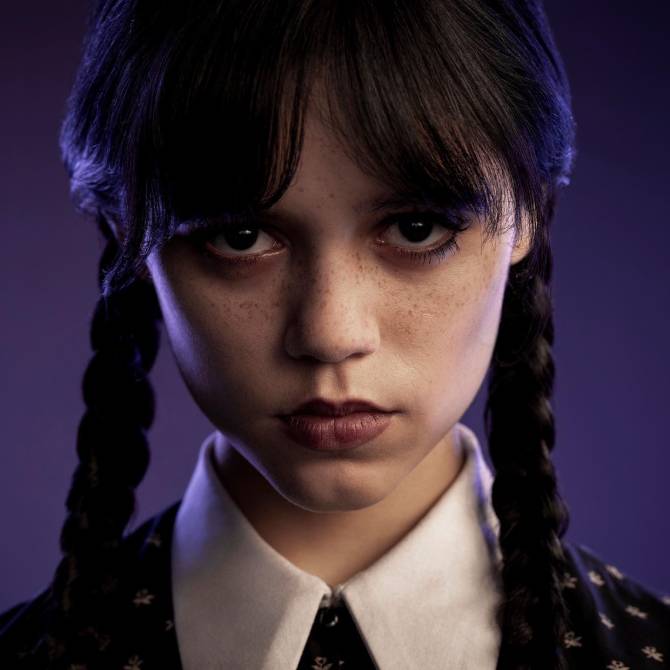 Throughout the series, we see Wednesday Addams show off a variety of lipstick shades, from moody browns to soft reds and deep berries. For Wednesday's signature look, the makeup artists settled on a classic MAC lip liner in "Nightmoth," a cool, dark plum shade that perfectly complements actress Jenna Ortega's skin tone. It is mixed with a clear balm to create a smoother texture and natural looking shade. The result is a perfect soft gothic lip look.
Eye makeup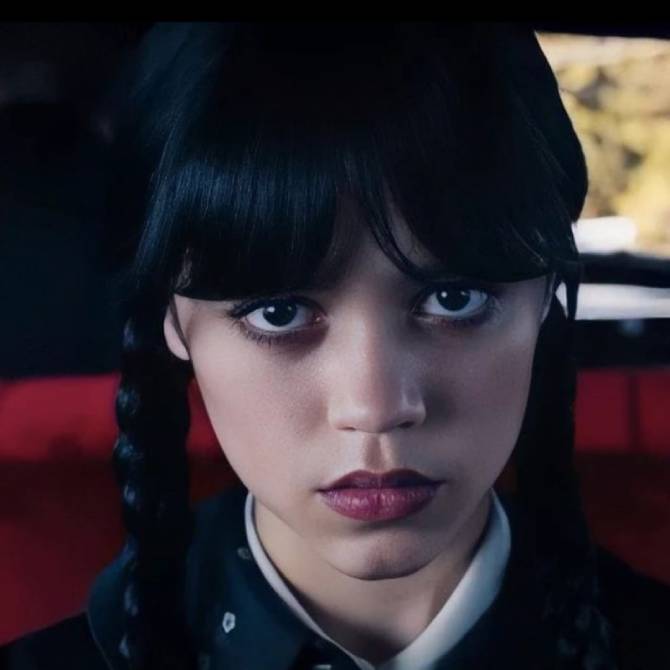 Wednesday's large eyes reflect those of the show's most iconic characters, directed by Tim Burton. Wednesday's eye makeup used brown eye shadow on the lids and under the eyes to add some warmth to the look and create a soft halo. Then, for a smoky effect, black shadows are applied and shaded with a thin brush on the area of \u200b\u200bthe upper lash line. The look is completed with black mascara to create an intense, piercing and unblinking look for Wednesday Addams.
Read also:
Netflix's new hit series "Wednesday": the most popular questions and answers.
Jenna Ortega from the series "Wednesday" – what is known about the most talked about actress of December 2022.
Similar articles / You may like this