Beauty experts say that the best way to take care of your skin is at home. The steam facial method is an effective alternative to salon treatments that provides many benefits for the skin. Read on Joy-pup how to steam your face and what herbs to choose for the procedure according to your skin type.
Benefits of a steam bath for the skin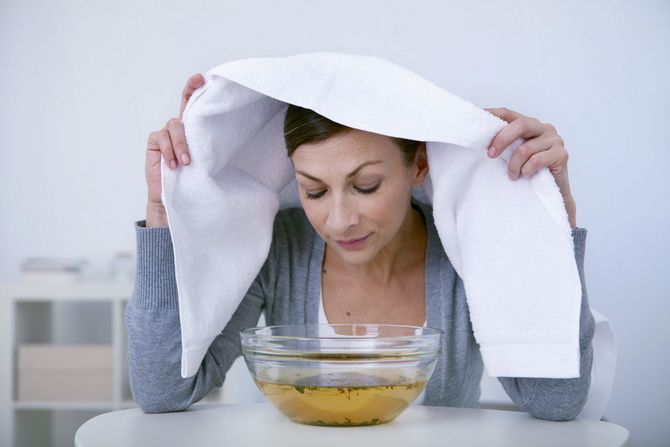 The ritual of our mothers has long been considered a homeopathic therapy to cleanse the pores and soften the skin. The steaming method involves immersing the face in a cloud of warm steam as we sit and breathe over it for a few minutes. Facial steaming opens and cleanses pores, removes blackheads and dead cells, improves blood circulation, helps with acne and problem skin.
Deeply cleansed skin works better, and what we put on it is completely absorbed. Any cream, serum or mask has a better effect by increasing blood circulation and penetrates the skin more easily because the pores are enlarged. You can apply this cosmetic ritual no more than twice a month. Steaming is not recommended for people prone to redness of the face, with dilated capillaries or suffering from rosacea.
The increased blood flow when the face is exposed to hot water vapor increases the production of collagen and elastin. These two things can make your face look younger.
How to perform the procedure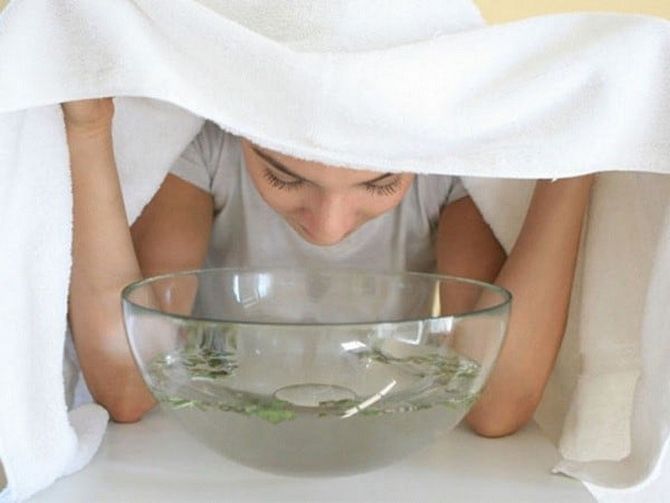 Natural herbal facial bath is very easy to make. Boil 5-6 cups of distilled or filtered water in a saucepan. Tap water is saturated with chlorine, which further dries the skin of the face, so it is best to avoid it. Add a mixture of dried and/or fresh herbs according to skin type to boiling water. Then pour it into a glass or ceramic bowl or other container that will retain heat for as long as possible. Wait a few minutes for the herbs to absorb and the liquid to cool slightly.
During this time, thoroughly cleanse your face of makeup and impurities. Take a large towel, tilt your face about 30 cm from the source of steam, so as not to burn yourself, cover your head with it. Stay in this mini sauna for 5-10 minutes and stop immediately if you feel any discomfort. After the procedure, rinse your face with cold water, do not squeeze blackheads and pimples. If necessary, make a light peel and apply a nourishing cream or mask.
Herbs for steaming by skin type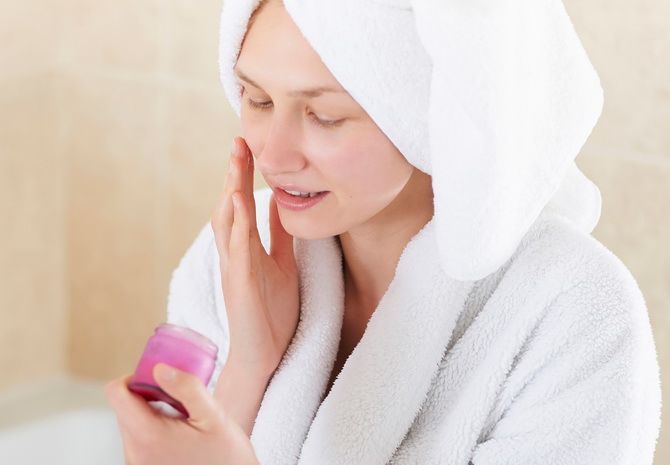 For best results, add herbs, medicinal plants, herbal extracts, or oils to a container of water. If you are using dried or fresh herbs, submerge them in boiling water and boil for one minute, then leave covered for a few minutes. Proportions: 1 tsp. dried or 1 tbsp. l. fresh herbs per 1 liter of water.
If you are using essential oils, add 1-2 drops to hot water and steam your face for 2-3 minutes. Then add 1 more drop and repeat the process, but do not exceed 5 drops per liter of water. The essential oil should be added gradually because it evaporates quickly when in contact with hot water. The full concentration may cause irritation to the skin and respiratory system.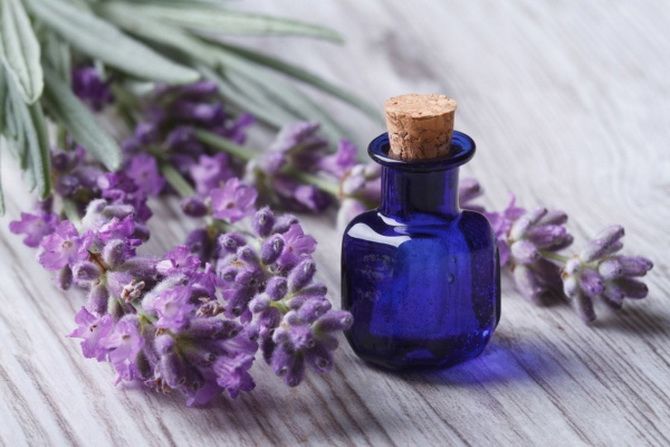 For normal skin:
Essential oil of palmarosa, which balances the work of the sebaceous glands, restores cellular tissue and moisturizes the skin.
Geranium oil – has an anti-inflammatory, soothing and healing effect.
For dry skin:
Elderberry – moisturizes and regenerates the skin, restoring its elasticity.
Essential oil or chamomile flowers. This ingredient soothes irritations and inflammations, moisturizes and regenerates the skin.
Calendula flowers soothe irritations, regenerate the skin, balance the work of the sebaceous glands and restore its radiance.
For oily skin:
Lemon balm leaves or essential oil, which soothes irritations, has an antibacterial effect, reduces inflammation, regulates the sebaceous glands and tightens pores.
Yarrow flower has antibacterial and anti-inflammatory effects.
Orange essential oil deeply cleanses closed or enlarged pores.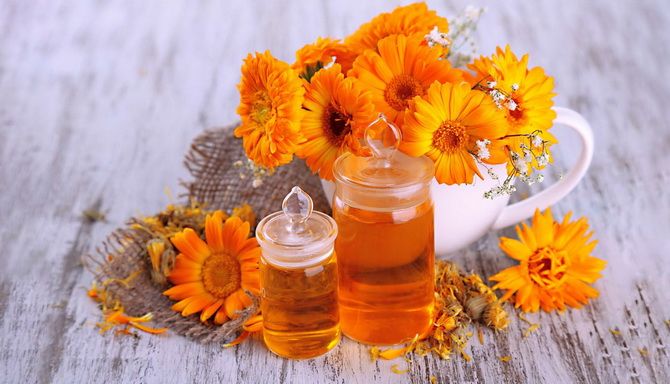 For skin prone to acne and breakouts:
Tea tree essential oil – has an antibacterial and anti-inflammatory effect, promotes skin healing and drying of acne.
Nettle leaf has an antibacterial effect, promotes healing of scars and regulates the sebaceous glands.
Fresh ginger root is great for subcutaneous and deep acne and helps heal wounds and scars.
For sensitive skin: lavender, chamomile or calendula flowers or essential oil. Care must be taken so that the heat does not irritate the skin further.
For all skin types: lavender essential oil or flowers. Lavender has a regenerating effect, moisturizes the skin, soothes inflammation and irritation, promotes the healing of wounds and scars.
Similar articles / You may like this