New Year holidays usually leave extra 1.5-2 kg as a "gift". Feasts include unhealthy carbohydrates, foods rich in saturated fats, and lots of sweets. These days there is an increased consumption of alcohol. After an abundance of New Year's dishes, your diet after the holidays should be corrective. Its purpose is to burn extra pounds in order to compensate for the increased consumption of saturated fatty acids and alcohol. Read on Joy-pup for tips on how to recover from New Year's feasts.
After the Holidays Diet Tips to Maintain Balance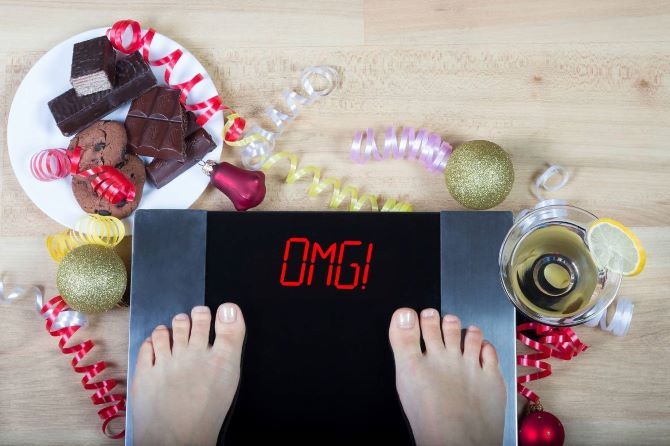 To compensate for the increased consumption of saturated fatty acids, which are responsible for raising "bad" cholesterol, it is necessary to increase the intake of antioxidants and reduce the intake of animal fats.
You should follow a low-calorie diet to create a negative calorie balance and lose weight. Do not go on debilitating diets, because this will only create more problems. Be patient to properly lose the gained weight.
Drink plenty of pure water – this is the key to reducing urinary retention caused by alcohol and junk food. Healing moisture moisturizes and invigorates the body, helps burn fat, induces a feeling of satiety and removes toxins from the body.
Fruits and vegetables are our main assistants in losing weight and getting rid of extra pounds. 5 daily servings of fruits and vegetables help to achieve satiety and also stimulate the body.
After the increased consumption of meat during the holiday season, limiting animal fats (and especially red meat) is necessary both for weight recovery and for lowering cholesterol levels in the body. Replace it with fish, seafood, eggs. Eat complex carbohydrates like black bread, oats, brown rice, etc.
Avoid processed foods, sugar, soft drinks, saturated fats, and sweets. Whole grains will add a significant amount of fiber and nutrients to your diet and reduce your calorie intake.
Limit dairy products. Of course, their consumption is necessary, as they are the main source of calcium. But you need to use them in moderation and give preference to less high-calorie and fatty foods.
Eating legumes 2-3 times a week will go a long way in helping you shed those holiday pounds.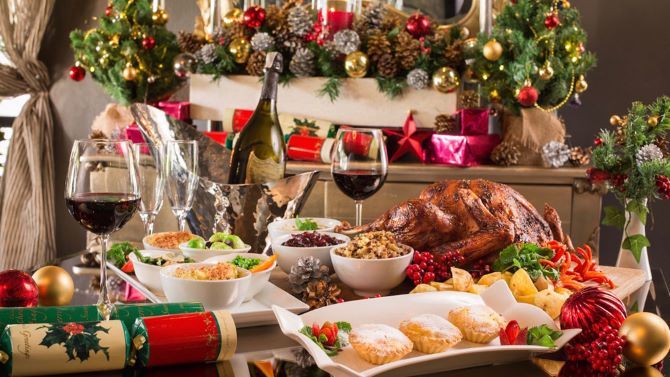 Use olive oil for cooking. This is the basic principle of the Mediterranean diet and contributes greatly to the health and well-being of the body. Replace them with animal fats and easily avoid unnecessary calories.
Avoid fried foods. Cook food in the oven or in a non-stick pan. An easy way to ensure your post-holiday diet works is to simply reduce the portion size of the food you normally eat.
Take alcohol out of your daily life for a while. Thus, you will strengthen your body and significantly reduce the number of calories consumed.
Holiday Diet Tips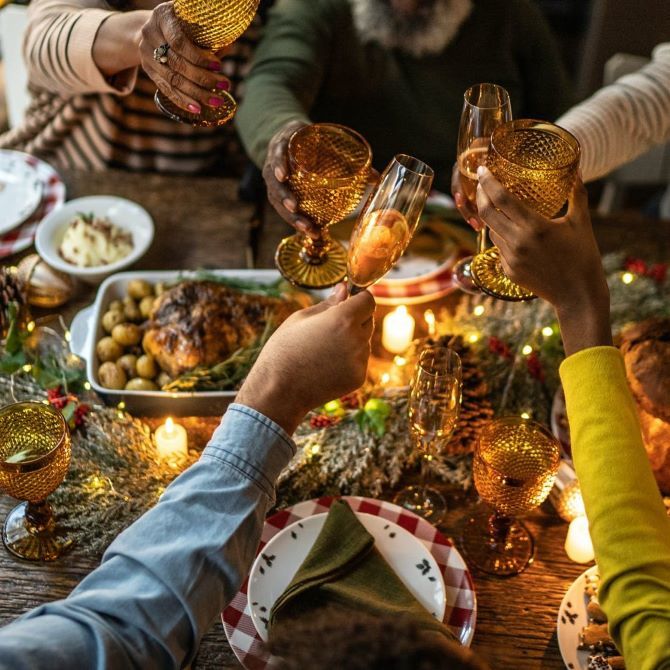 Start your day with a full breakfast. You can make a complete breakfast from 3 main food groups: fruits, muesli and dairy products. This will give you the energy you need to start your day.
Visualize your plate. At the New Year's table, we are faced with an abundance of food and we can get a little confused. It is necessary to initially set an acceptable limit for yourself so as not to put something on the plate that will then be deposited on the sides and stomach.
How much alcohol can you drink? The recommended amount of alcohol for women is 1 alcoholic drink per day and for men it is 2 alcoholic drinks. We must remember that it does not provide any nutrients for our body, and its excessive consumption can adversely affect our health.
New Year's activities. Choose the form of movement that you like and give positive emotions – dancing, games and other activities.
Similar articles / You may like this