If you want to emphasize your tan in the summer, choose a manicure in pastel colors. It is very elegant and modern, looks good on both short and long nails, suitable for any age. There are many designs you can copy and show off in summer 2022, and we at Joy-pup present the most interesting pastel manicure ideas.
Features of pastel manicure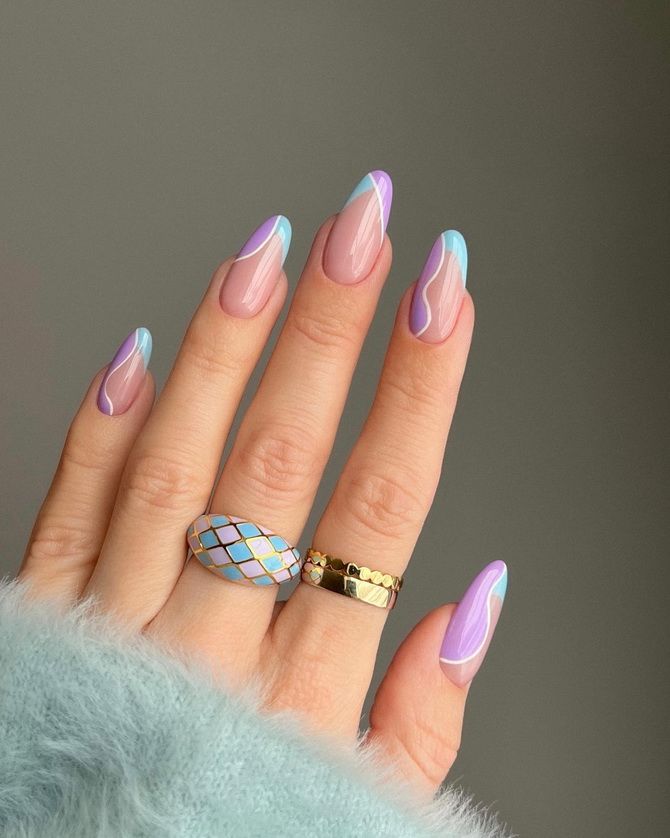 Pastel shades of the color palette are among the vibrant colors. They are perfectly combined with each other and harmoniously look at bright contrasts. At the same time, whatever shade is chosen, it will balance the feminine bow, making it lighter and softer. Manicure in soft shades of pastel suits girls and women of different ages and style priorities. It will organically fit into the business style of office workers. Particularly harmonious in a romantic style and in extravagant urban bows. As a rule, it is not difficult to choose clothes for such a manicure, as they are combined with a palette of many contrasts, including neutral, natural, bright and dark tones. Pastel shades of nail polish can beautifully complement the looks at different times of the year, thanks to which they can be called universal.
Cloud nails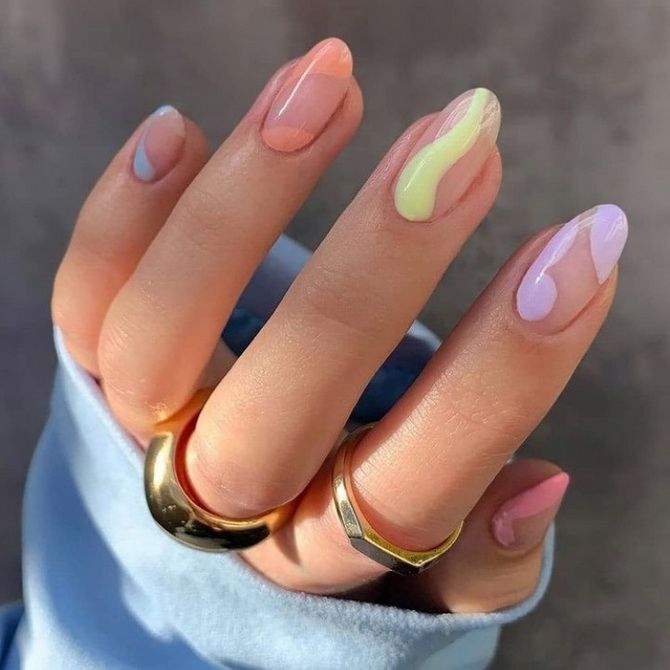 Delicate and beautiful nails with a pastel cloud design are the trend of 2022. Apply a transparent base on the nail and draw pink, blue, lemon and yellow clouds – and you will get a chic manicure.
Geometric style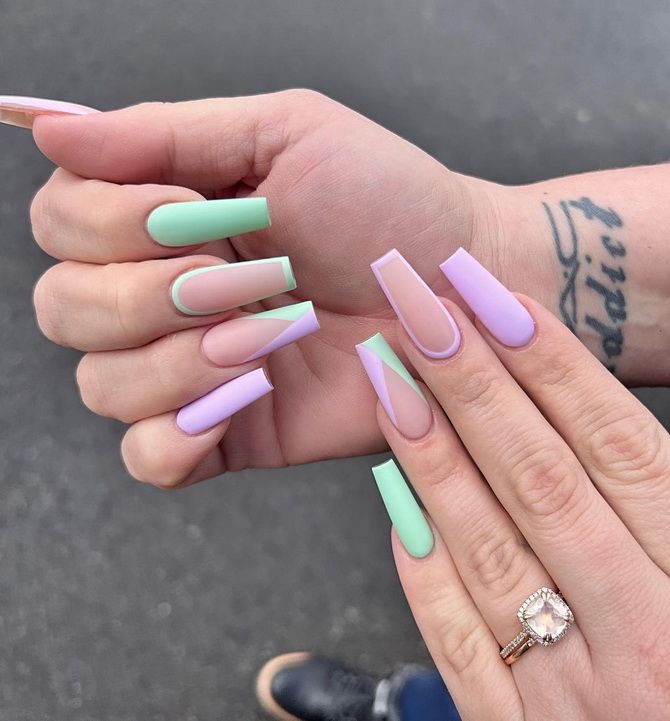 Geometric design in pastel colors and nude base looks very stylish. Apply a layer of nude polish and do some geometric shapes in pastel colors, with a different color on each nail.
French manicure in pastel colors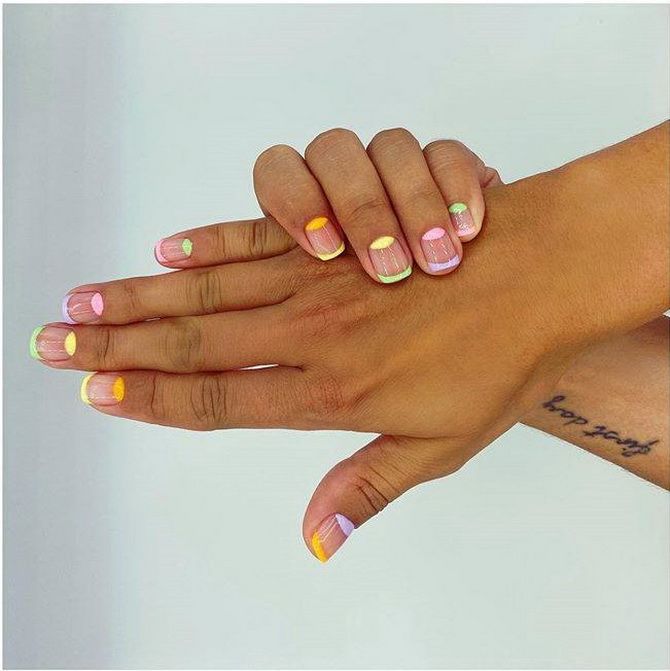 It's a solid, classic design that never fails and always looks good. If you're a French lover, add a pastel smile to your French nails. Combine two trends in one manicure and create a unique look. This manicure looks great on medium nails. Apply a base coat of glitter to the nail, and when it dries, paint a "smile" on the tip with one or different pastel shades, such as green, pink, yellow and light blue.
Gradient pastel manicure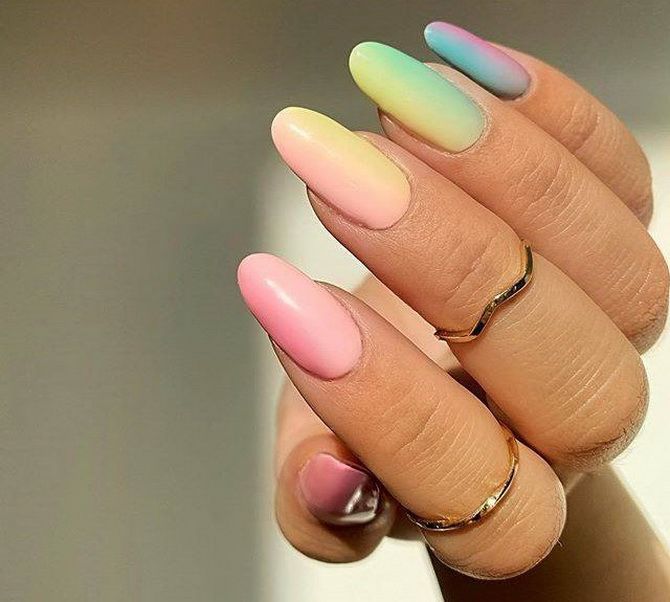 Another of the most popular manicure trends is the gradient manicure, which is spectacular and very sophisticated. This kind of design is very suitable for brunettes.
Floral manicure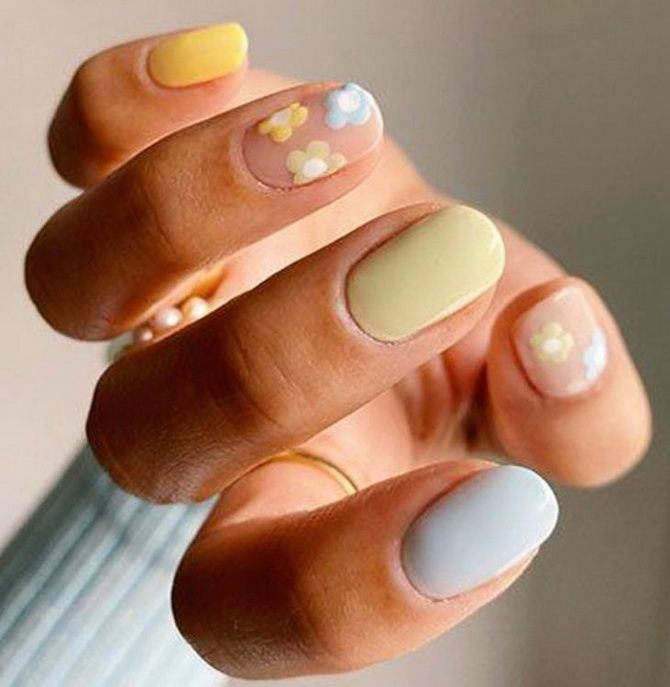 Adding floral décor to pastel nail designs is a great idea to keep your nails in line with summer trends. This is a romantic style of manicure that will make others fall in love with you. A manicure with flowers in pastel colors in the summer will look chic and gentle, the main thing to do is to apply a base with glitter.
Pastel assortment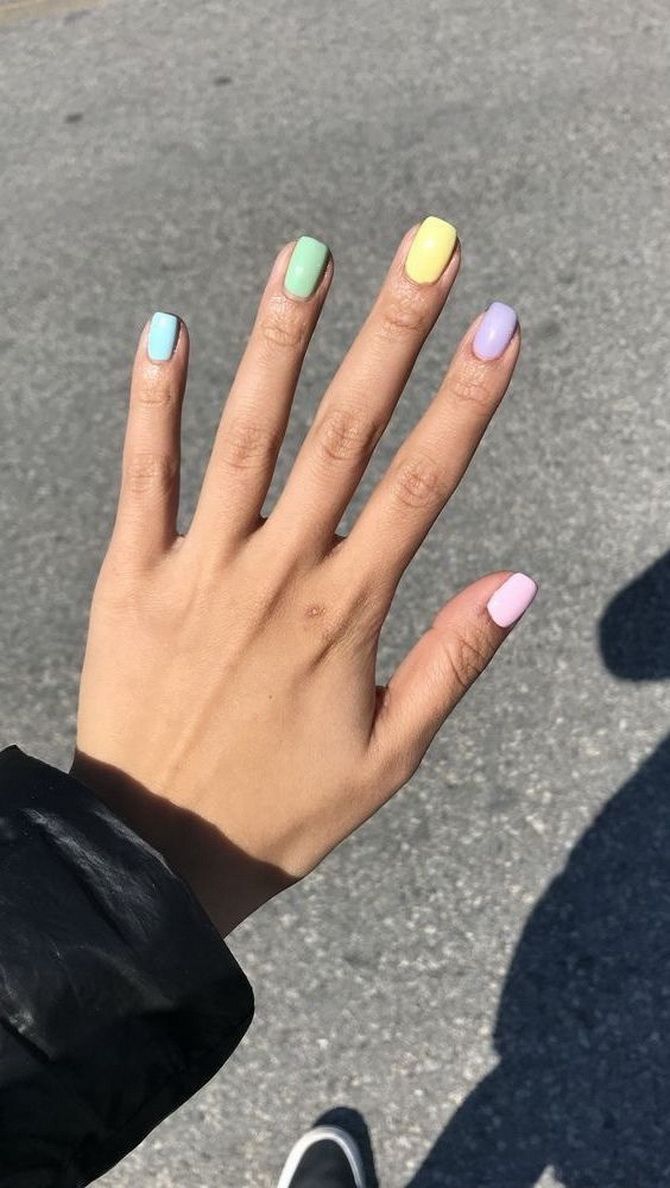 If you're the type who loves to wear fun and original manicures, try a different pastel color idea on each nail. They will go with all your outfits, no matter what clothes you chose today.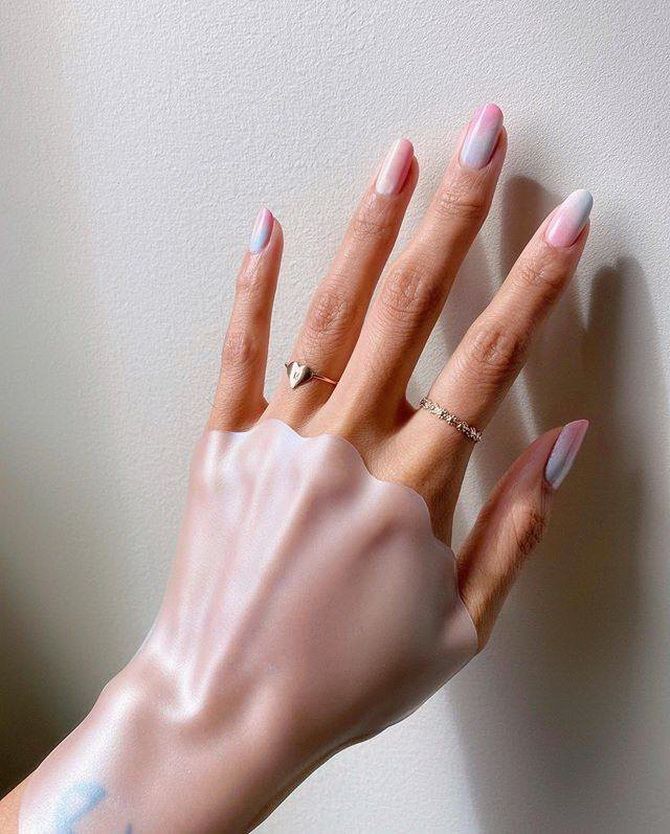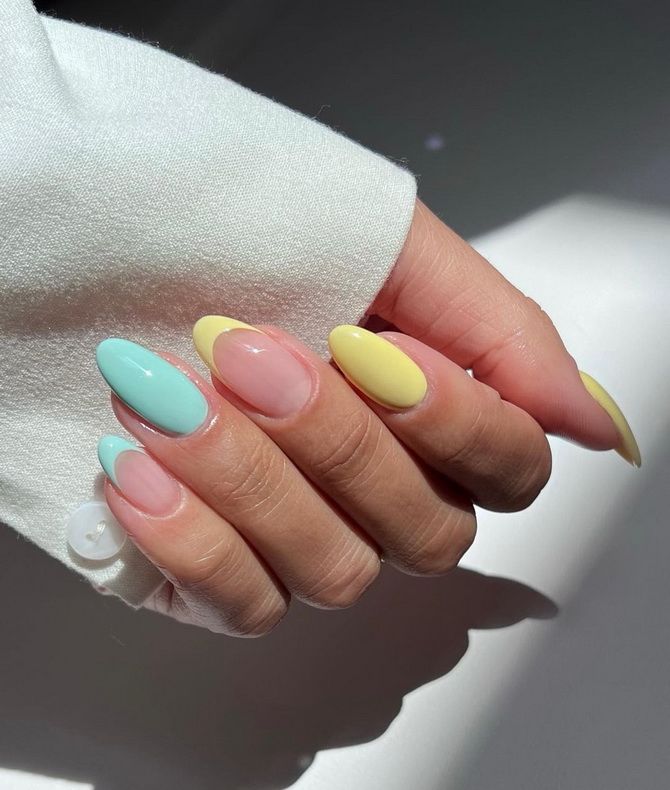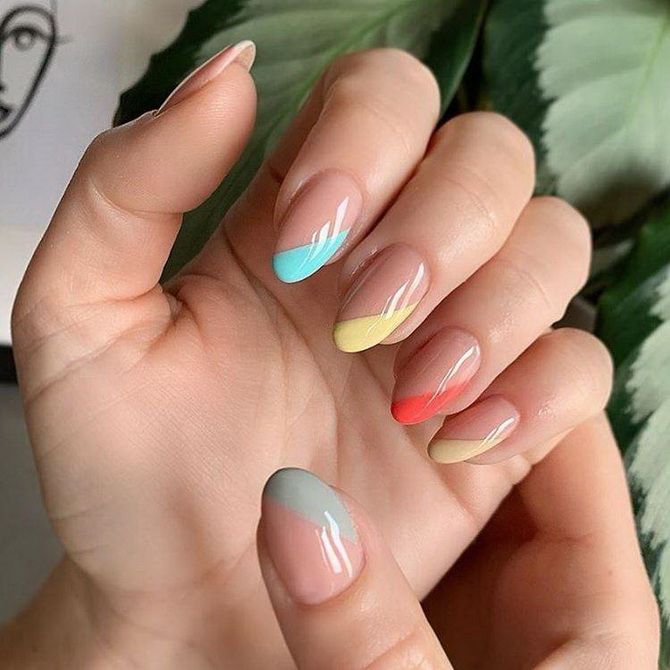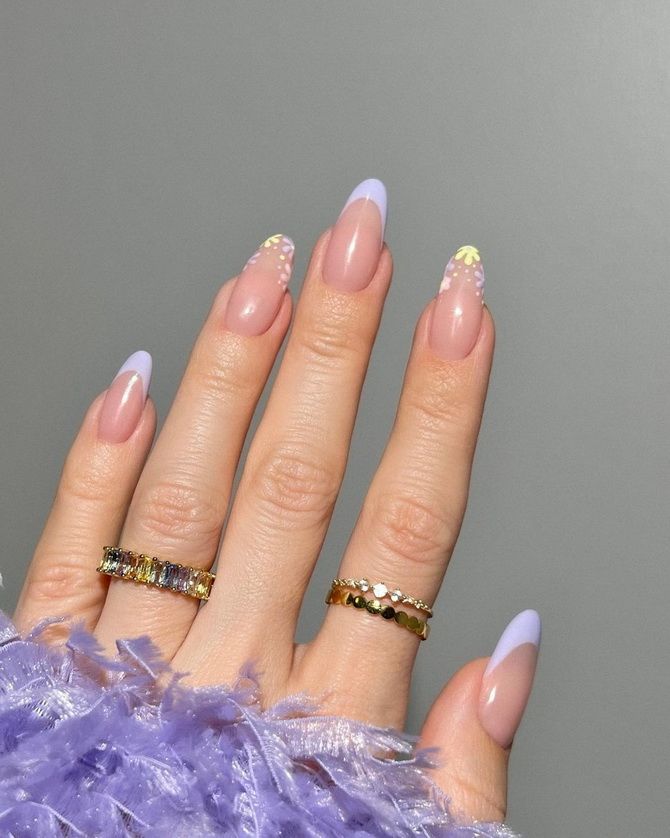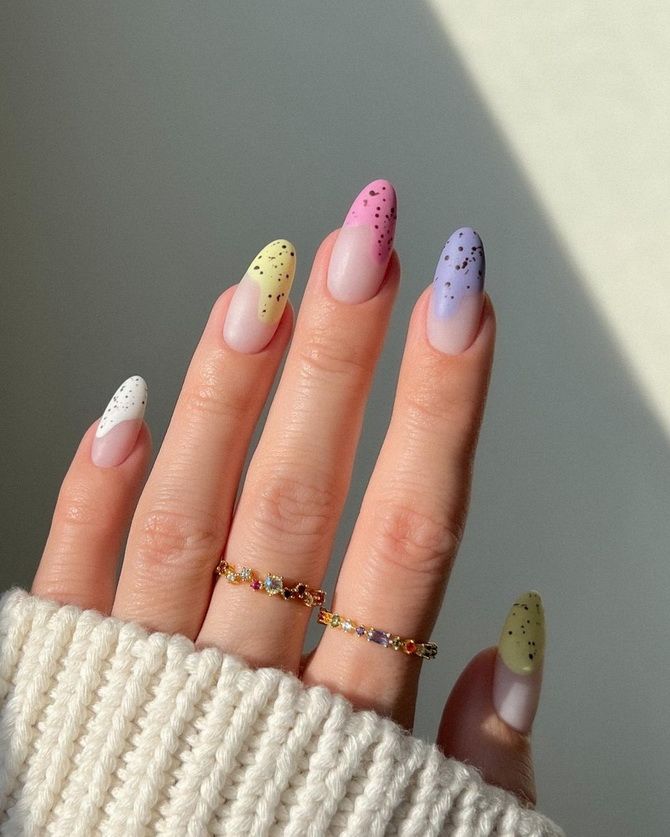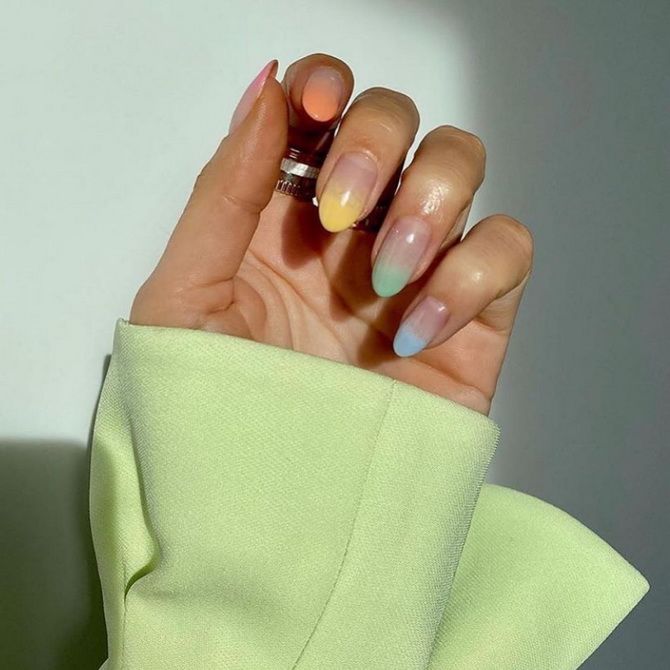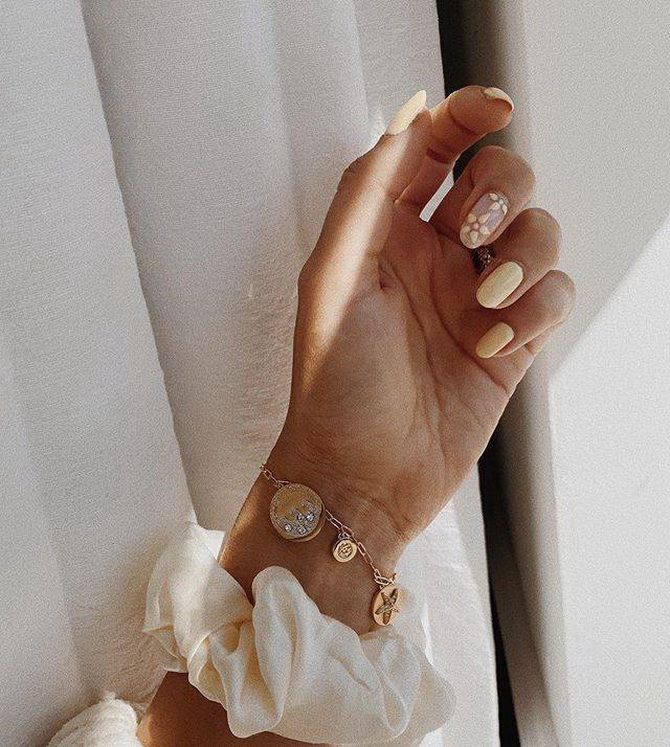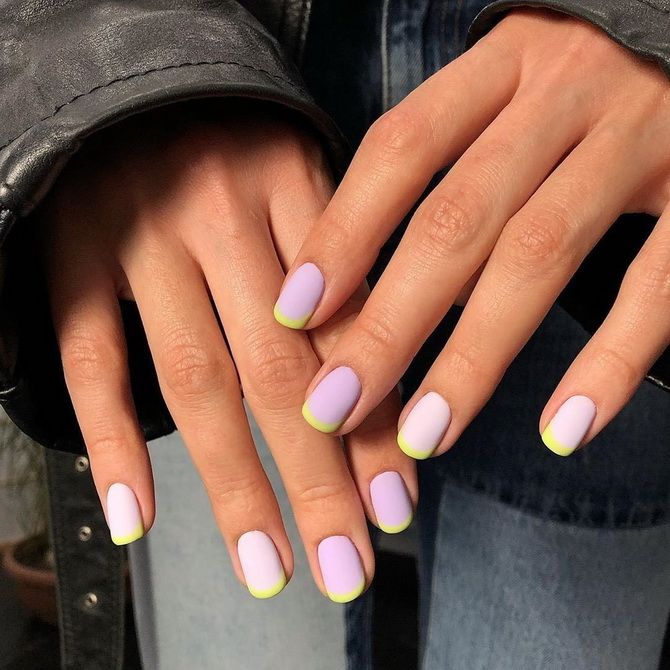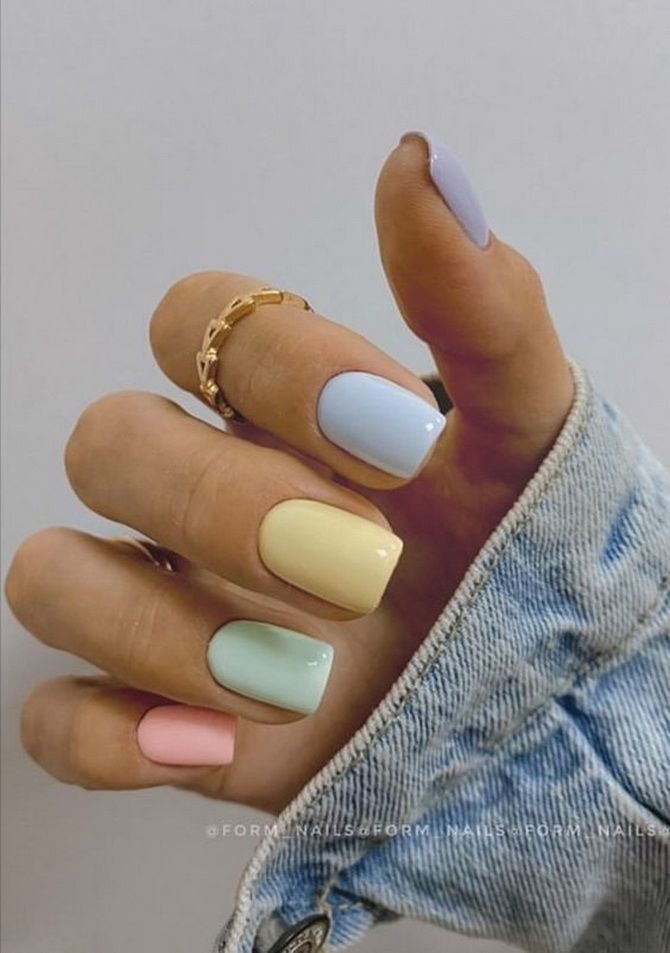 Similar articles / You may like this