It's  hard to describe the love between parents and daughters. It's always moving, tender and sweet. So, on the birthday occasion we want to greet our girls in a special way. Mom and dad tell them the words of love, inscribe poems and present birthday cards. And it doesn't matter whether she's a little girl or a grown-up daughter. Joy-pup.com collected beautiful and moving greetings on a daughter's birthday from mothers and fathers.
Verses birthday greetings from mom a and dad to a daughter
Birthday girl, birthday girl,
Let's seize the day, dance and twirl
Jump up high and touch the sky
Let laughter soar and silliness fly
Stomp atop tables, leap and fling
Blare out your favourites and with them sing
Shout songs out loud on your special day
Rejoicing with wishes from near and far away
Skip to the beat of love flowing to you
Candles blowing memories a whole life through
Grab the time now, hug, kiss, squeeze, charge to celebrate
Thank you for sharing this day, for it's you that makes it great
***
My daughter is a dream come true.
this kind of thing happens to very few.
I feel blessed to have her love and caring
as she is an angel always sharing.
her love is such that it changed my life,
and now my little angel has become a wife.
the time may be changing but she is the same
so loving so caring that I have no words left to frame.
I just wish always she gets the best
and may God keep her always blessed
I love you my angel you are the best
my wish is to have you as my daughter again & again
as you filled my life with happiness & removed all the pain.
so wish you good luck and happiness throughout
my blessings are with you always without a doubt.
Prose birthday greetings to a daughter – for little and adult girls
Accept my best wishes on the birthday of such a wonderful little girl – your daughter. Let your beauty be healthy and happy, may her dreams come true and her successes please the parents. Let you and your daughter enjoy life and may she have only the best days, filled with joy and miracles.
***
Happy Birthday, my dear little girl. I wish you sunny days, successes, eventful and happy life. May you feel only kindness, happiness and love.
***
You are my beautiful flower, my happiness and love. Sweetheart, I love you so much! I wish you happiness, success, and love on your birthday. May the bright colors, joy and positive emotions prevail in your life. And for me you will always be a very sweet little girl, that gives me warmth and makes me better.
Birthday greetings to a daughter – pictures and cards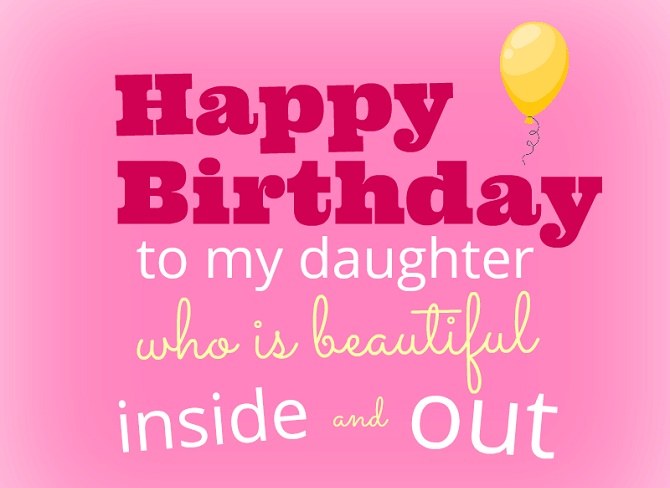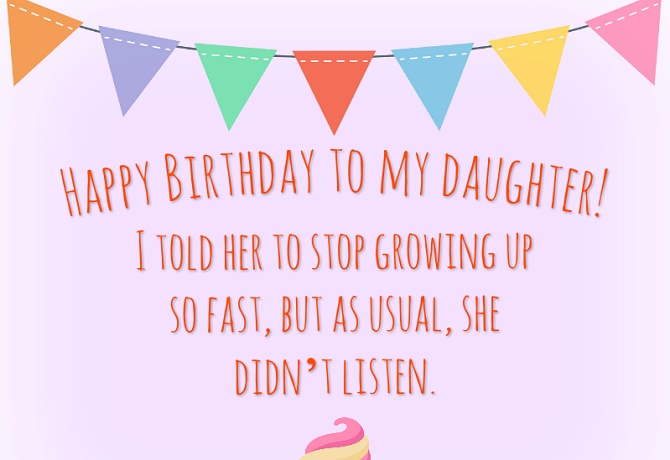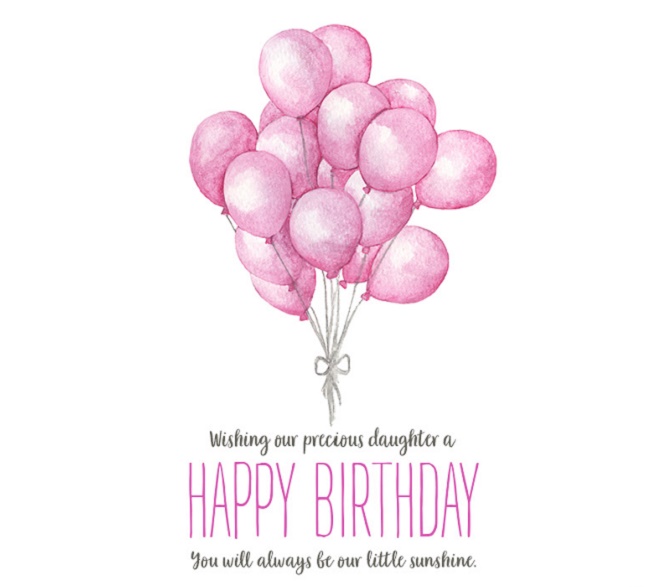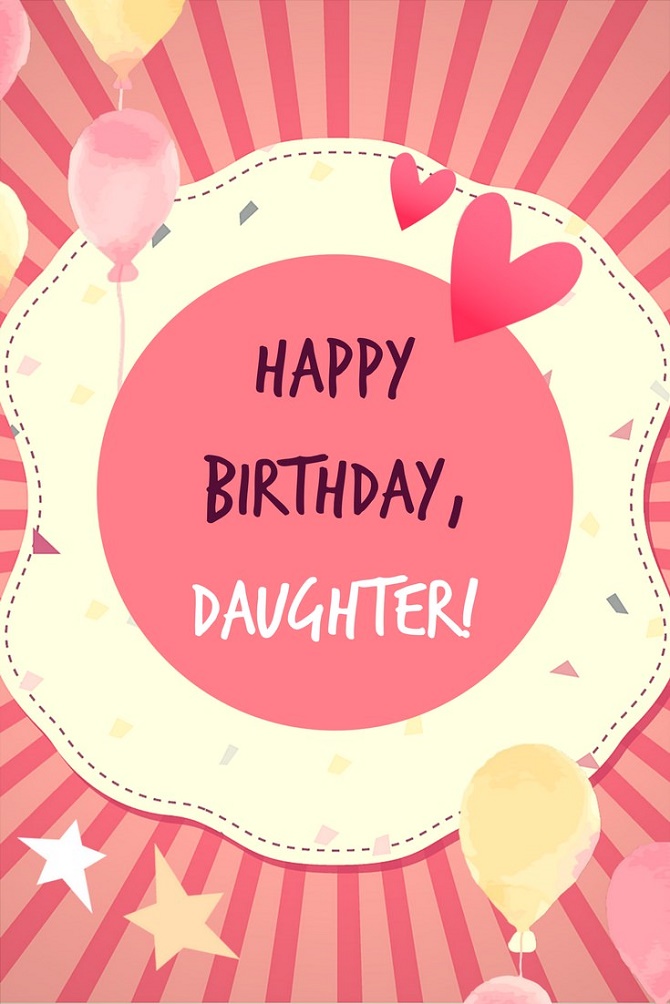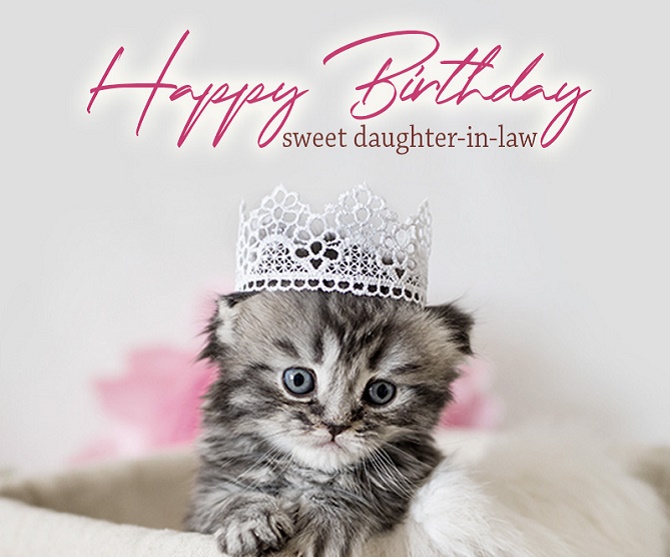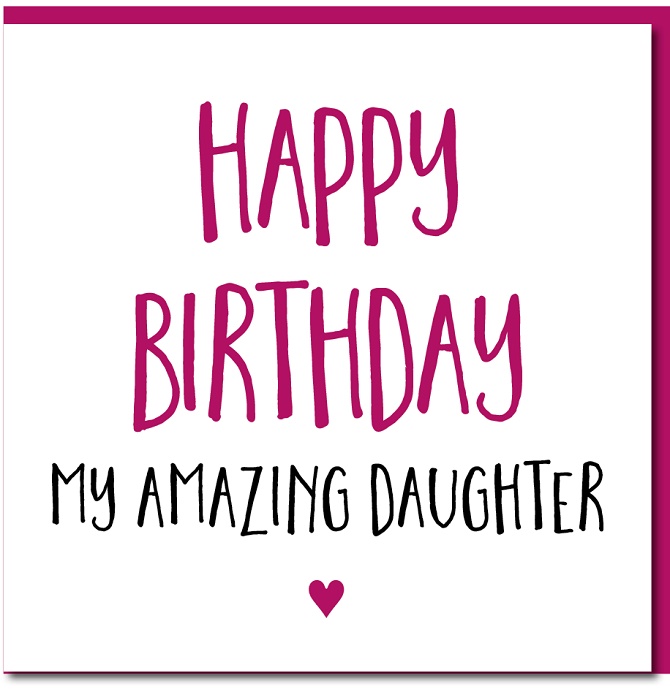 Similar articles / You may like this