Leather leggings are very relevant in the autumn-winter season and should be in the wardrobe of every fashionista. Matte, shiny, faux or genuine leather, this is a stylish piece of clothing that can be worn in a variety of ways. We at Joy-pup will show you the most beautiful combinations with black leather leggings.
1. For every day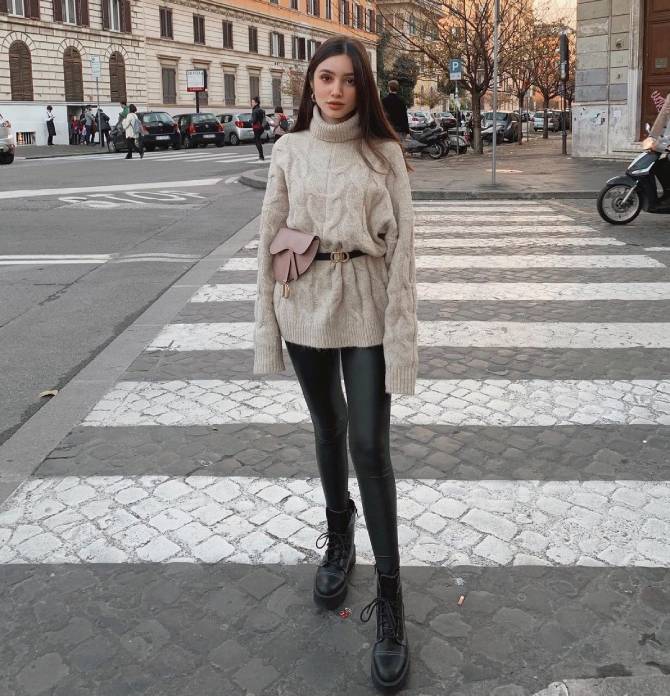 If you want to look casual while walking around the city, pair leather leggings with casual clothes and shoes. For images for every day are suitable:
long shirt;
oversized sweater;
long cardigan;
hoodie
sweatshirt.
In casual looks, black leather leggings can be combined with colors such as white, gray, beige, brown. For everyday wear with leggings, choose sneakers, ballerinas, pumps or rough boots.
2. To the office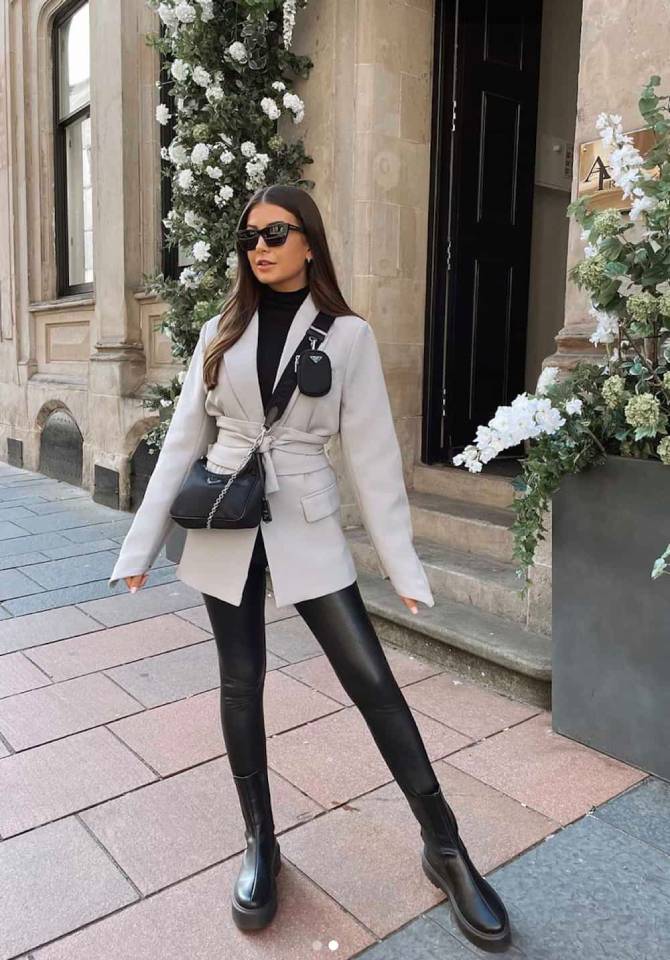 These clothes also look great at work. In the office, leather leggings are best paired with blouses, jackets, and elegant cardigans. As for the color of the top, white is an absolute classic. Brown, reddish and beige plaid blouses can look classy and chic with leather leggings. Elegant ankle boots or pumps are the right choice of shoes for the office.
3. To a party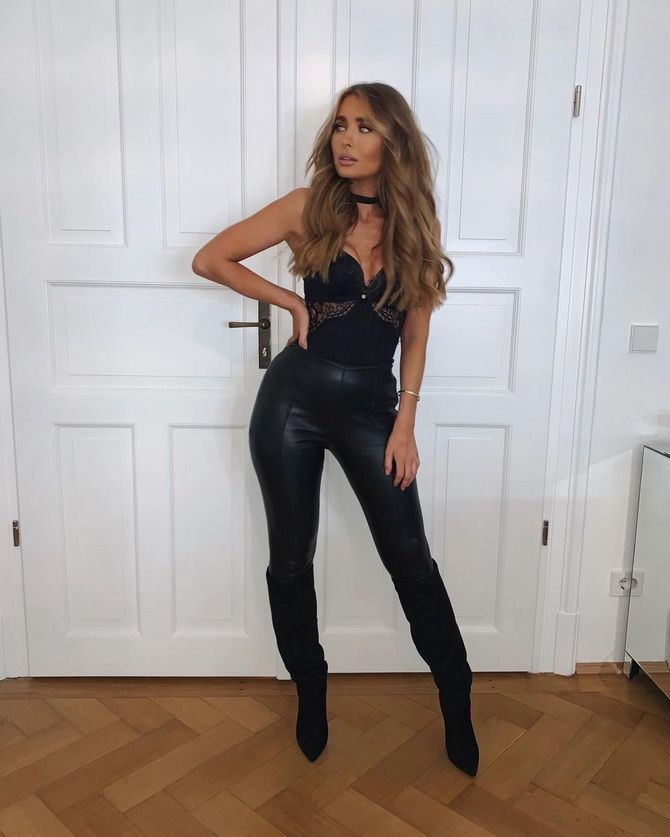 Leather leggings provide sex appeal. With them, you can create many sensual and extravagant images. However, a sense of proportion is needed here so as not to overdo it too much. At parties, leather leggings look best with a sequined silk tank top, a bodysuit, a seductive ruffled sleeveless blouse or a long top with eye-catching prints. Leather leggings look especially sexy with leopard or zebra shirts. Complete the look with high heeled shoes or boots.
4. In total black look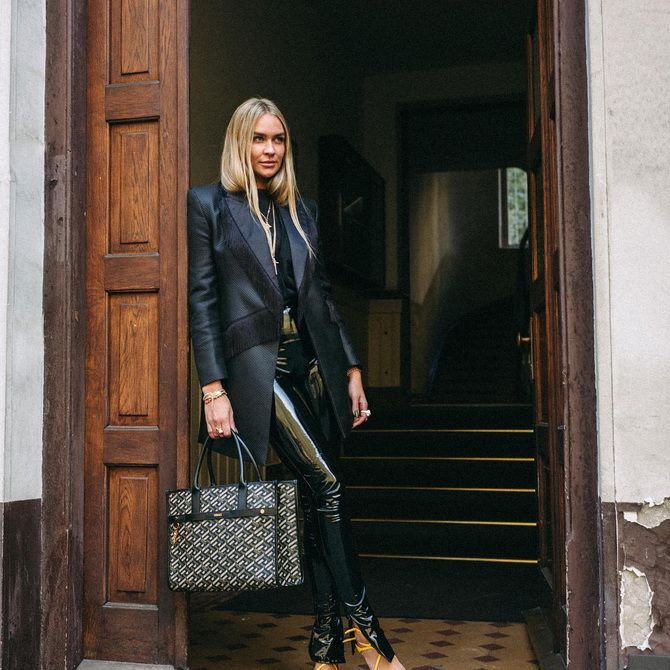 Spectacular images in the style of total black look look best at a party or disco. If you pair black leather leggings with a dark top during the day, add one accessory in a different color that will draw attention.
5. For cold weather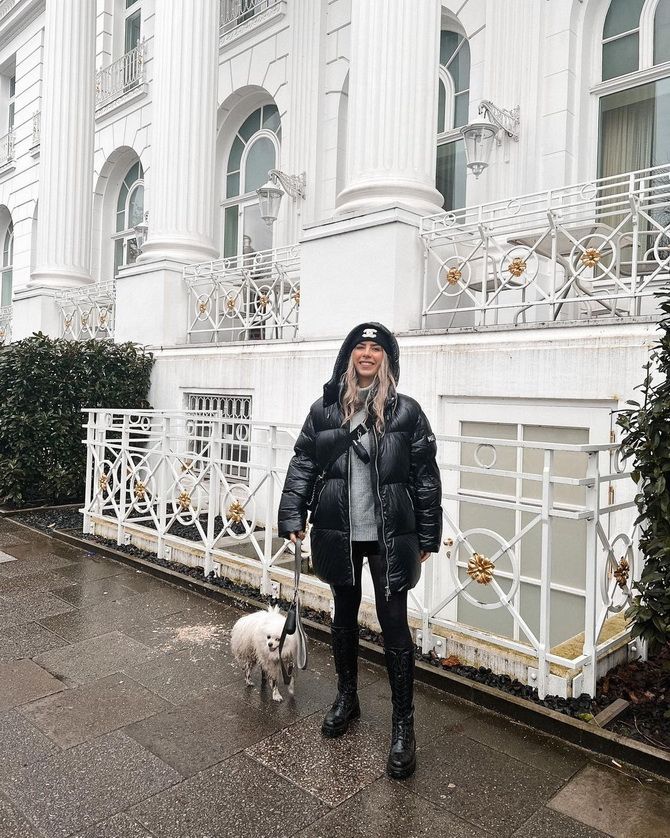 If it's cold outside, leather leggings aren't very warm. However, this favorite piece of clothing is indispensable. In cold weather, wear them with insulated boots and a cozy sweater. Combine leggings with long outerwear, preferably oversized cut. A thick wool scarf provides extra warmth.
Similar articles / You may like this