bonus video Fantastic but real life hacks for gardeners and summer residents – you won't be bored!
Life hack54. Beds in an old chest of drawers
To create beds with a compact surface root system, summer residents can use various materials that are at hand. However, if there is no desire or opportunity to make beds on your own, you can use an old chest of drawers. Fill the chest of drawers with nutrient soil and plant strawberries and herbs on them.
The resulting extended drawers resemble a multi-tiered garden bed that provides each plant with the necessary amount of sunlight. Such a chest of drawers can be installed next to a country house or a summer kitchen to create a comfortable and beautiful place for growing plants.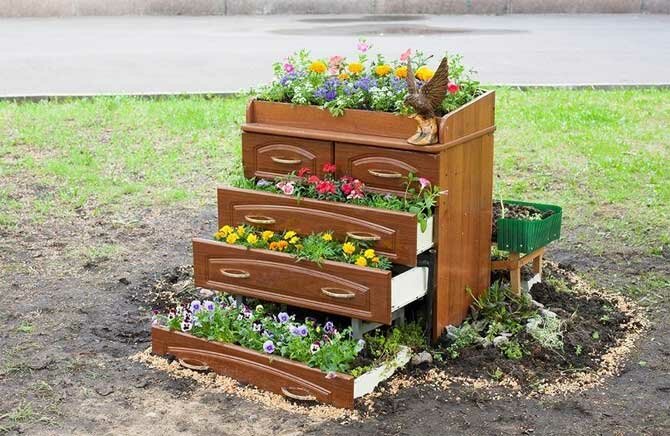 Life hack55. Decorative beds in barrels
To create an original garden, you can use plastic barrels that can be painted in one or different colors. This method of creating beds is especially good in areas with poor, acidic and heavy soils.
Each barrel is cut into two halves, then deepened into the soil and filled with soil suitable for a particular crop. This is very convenient and allows you to grow plants such as onions, greens and spicy herbs in barrels.
To be continued…
See also: Garden hacks and helpful tips Part 18 + bonus video.
Similar articles / You may like this