bonus video Life hacks for gardeners and summer residents:
Life hack29. Cinnamon is an amazing helper when growing seedlings
Gardeners and summer residents can use cinnamon as an unusual solution to protect seedlings from various diseases. Plants that have not yet been transplanted into the ground often suffer from various ailments that can lead to their death. In order to prevent this outcome, you can use cinnamon, sprinkling it in a thin layer on the roots of the plant before transplanting.
Cinnamon is known for its anti-fungal properties, which will help protect plants from disease. This fragrant spice can also be used to eliminate unpleasant odors in the growing room. The pleasant smell of cinnamon easily interrupts any other smells and makes the room more comfortable for growing plants.
So if you care about your seedlings and want to give them the best protection and growing conditions, try using cinnamon as an unusual helper.
Lifehack30. Pots for young citrus seedlings
Using citrus peels as pots for young seedlings is a great life hack for summer residents and gardeners who grow plants indoors. In this case, it is necessary to cut a hole for drainage in the lower part of the peel and fill it with soil. The advantage of such a pot is that it gradually decomposes, nourishing the soil and young roots with organic matter. To save even more space, you can use eggshells as plant pots, which will also provide the plants with the calcium they need.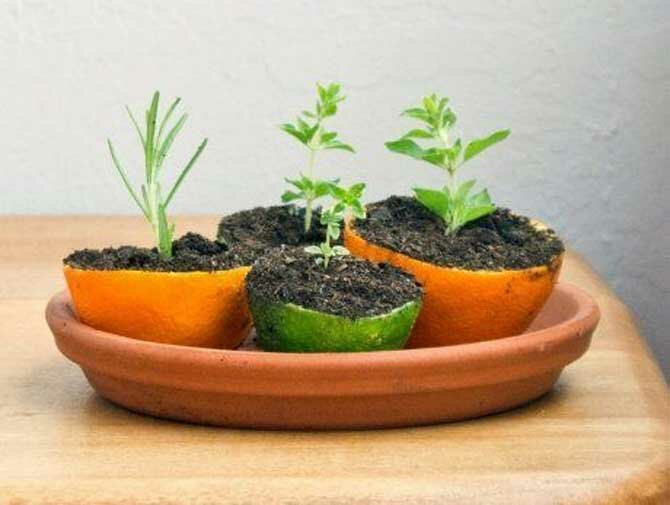 To be continued…
Read also Vinegar against weeds – Garden life hacks and useful tips Part 7.
Similar articles / You may like this