1. The Flash 2023
Barry Allen, known as The Flash, is a detective with the Central City Police Department and a member of the Justice League. His superpower is the ability to move at superhuman speed through space and time.
The hero seeks to use his abilities to prevent the murder of his mother and prove the innocence of his father, convicted of this crime.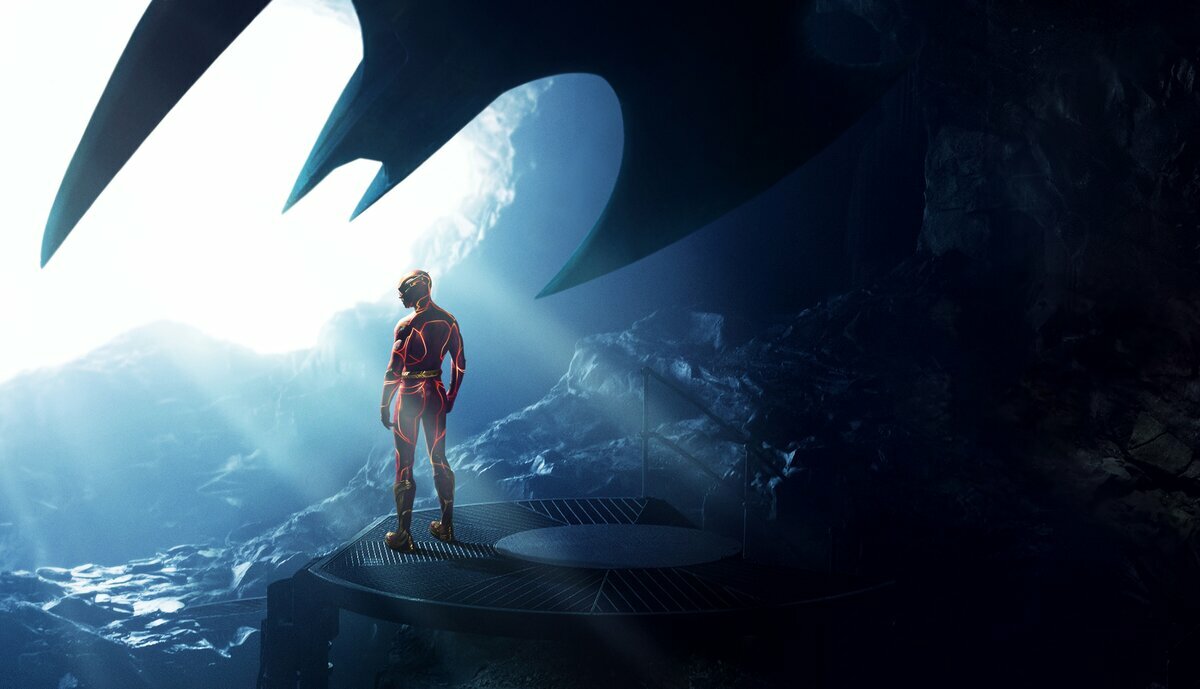 However, his journey into the past can lead to unpredictable consequences. The film is based on the DC Comics book Flashpoint, in which several characters appear, including two versions of Batman played by Michael Keaton and Ben Affleck.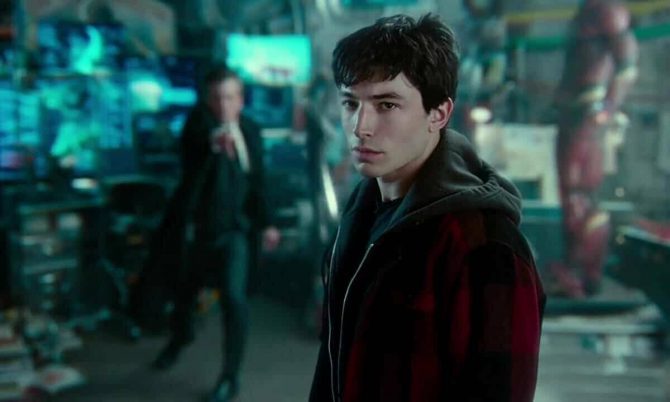 The film was directed by Andy Muschietti of IT fame and written by Christina Hodson, who worked on Birds of Cougar. Plans for a film adaptation of The Flash's story had been in place since the 1980s, and they eventually came to fruition.
Year of production 2023
Country: USA
Genre science fiction, fantasy, action, adventure
Directed by Andres Muschietti
Screenplay Christina Hodson, Joby Harold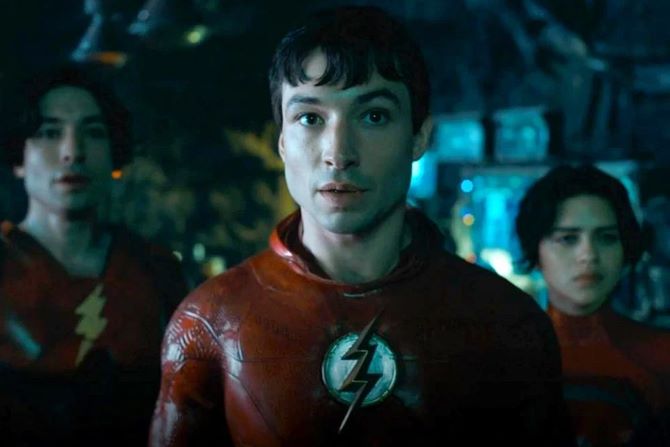 Producer: Michael Disco, Barbara Muschietti, Toby Emmerich
Cinematographer Henry Braham
Composer Benjamin Wallfisch
Artist Paul D. Austerberry, Julia Dehoff, Jackson Knox-Johnston,
Editing Jason Ballantine, Paul Machliss
World Premiere – April 2023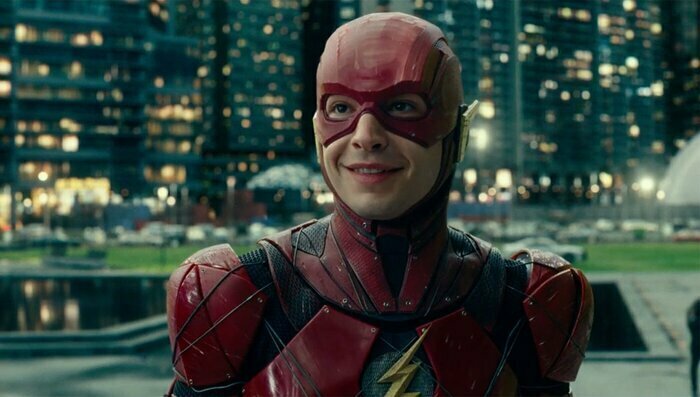 2. Movie – "Dungeons and Dragons: Honor Among Thieves" 2023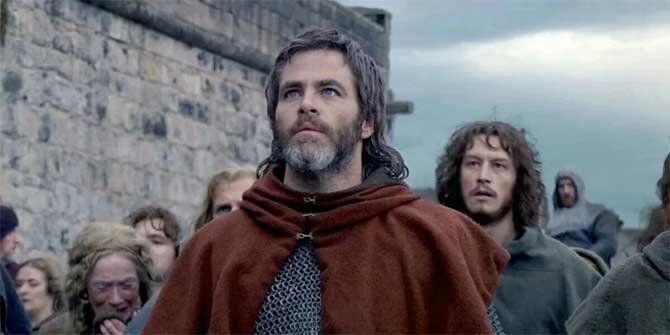 A thief and his team of supporters decide to pull off a heist to recover a lost relic. However, things don't go according to plan when they run into the "wrong" people. Dungeons & Dragons: Honor Among Thieves brings the world and spirit of the legendary role-playing game to the big screen in an exciting adventure.
Dungeons & Dragons: Honor Among Thieves.
2023, action, adventure, fantasy, comedy, USA, Canada.
Time: 1 hour 47 minutes.
Directed by: Don Francis Daly.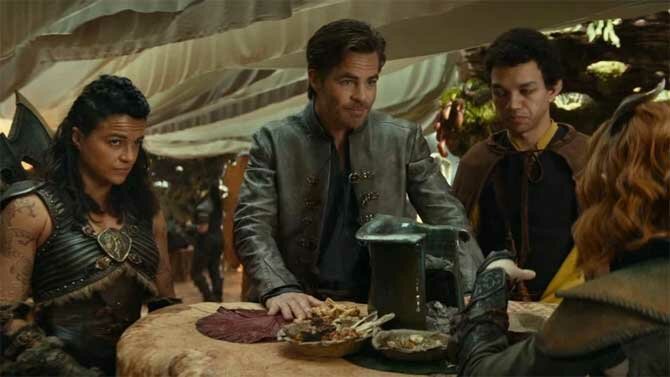 Jonathan M. Goldstein.
Screenplay: Michael Giglio. John Francis Daly. Chris McKay. Dave Arneson. Jonathan M. Goldstein.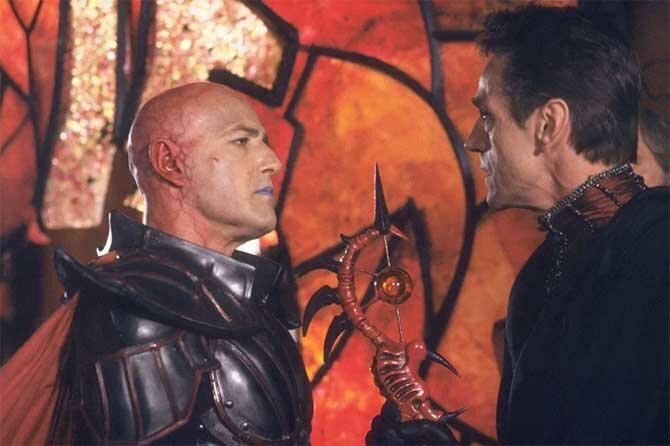 Premiere: March 2023.
Production: Paramount Pictures. entertainment one. Allspark Pictures. Hasbro Studios. Hasbro.
3. Fantastic action movie "65"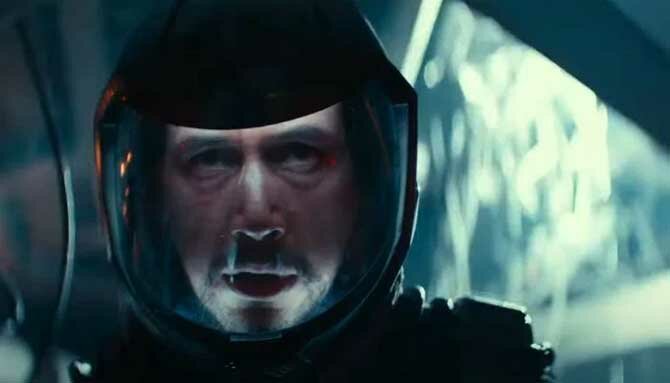 Sony Pictures has released the first trailer for 65, a sci-fi action film directed by Sam Raimi and starring Adam Driver. The film will be released on March 9-10, 2023.
The story tells about the pilot of the spaceship Mills, who, along with a little girl, finds himself in a crash on an unknown planet, where he survives. After spending some time there, he begins to realize that he was on Earth 65 million years ago, when dinosaurs lived on it.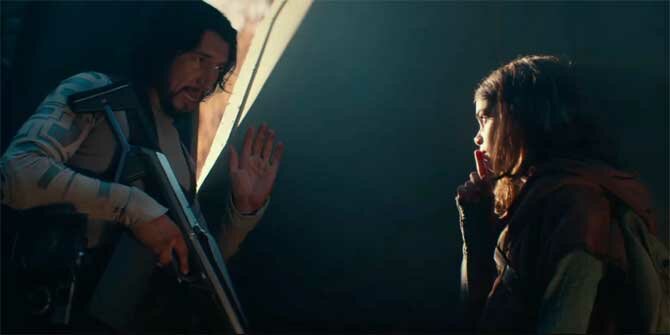 It stars Adam Driver (Star Wars: The Rise of Skywalker), Ariana Greenblatt (Boss Baby 2) and Chloe Coleman (My Spy).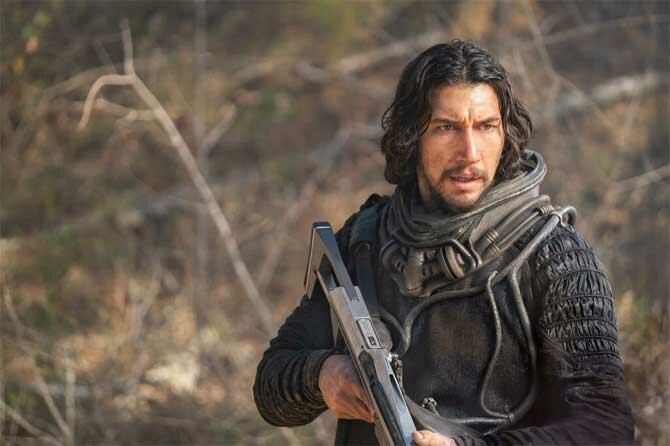 Film "65"
Year: 2023
Country: USA
Directed by: Scott Beck, Bryan Woods
Studio: Sony Pictures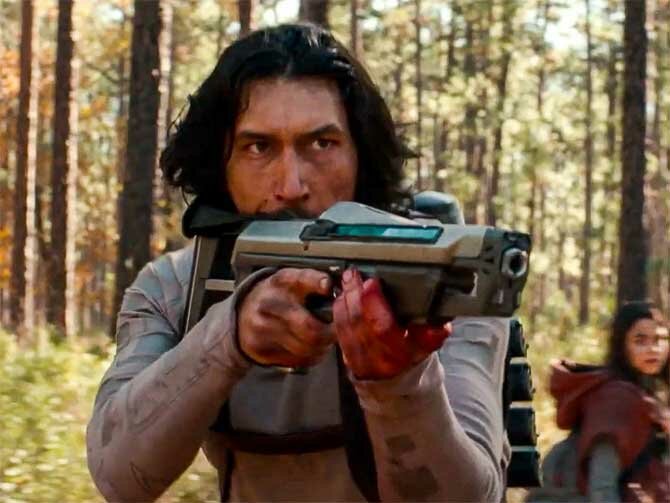 Genre: thriller, fantasy
Budget: $90 million
World premiere: 09.03.2023
Distributor: B&H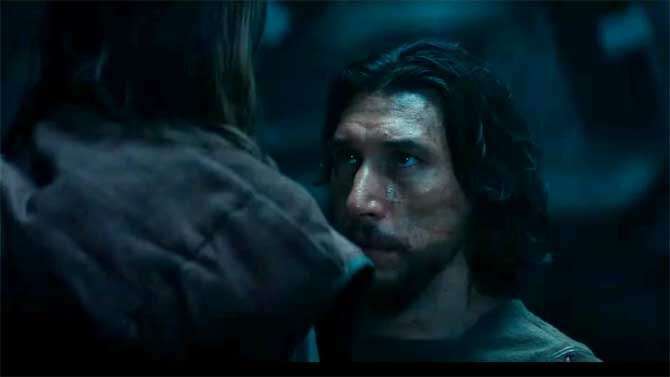 4. Guardians of the Galaxy 2023: Part 3 + trailer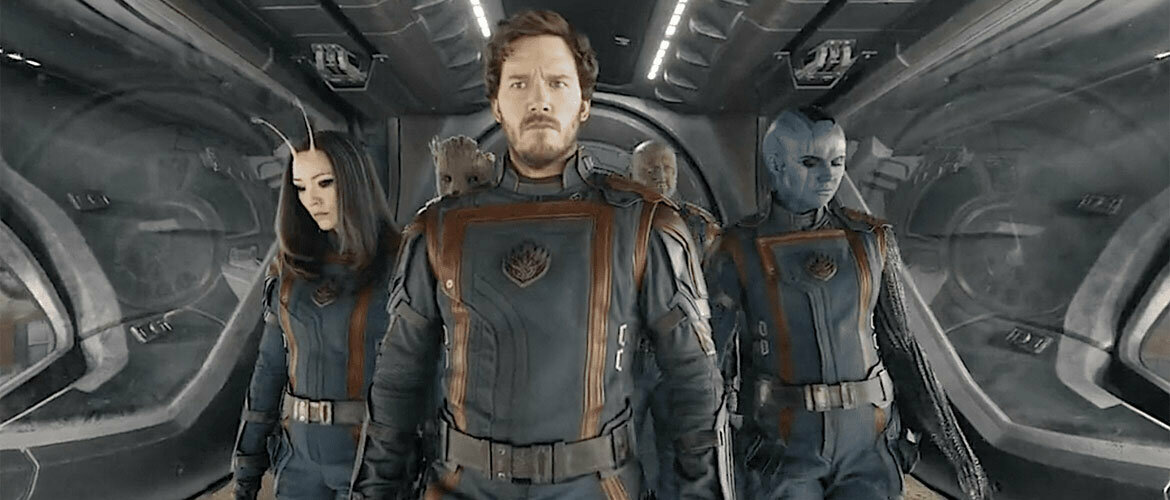 Quill and the remaining members of the Guardians of the Galaxy deal with the aftermath of Thanos and Ego's actions, which are now a thing of the past. Despite this, their influence is still noticeable both in the universe and in the lives of the heroes. To repair the damage caused by these villains, a new hideout has been created. It was purchased by the Guardians from the Collector on Knowhere and will become a place of gathering and rest.
However, at the time, the Guardians were unaware of the vengeful High Priestess Ayesha (Elizabeth Debicki), her creation Adam Warlock (Will Poulter), and the powerful Evolutionary Arbiter (Chukwudi Iwuji). When the world is broken, they will have to understand who is friend and who is foe, and do everything possible to save the world. Once again, Peter Quill (Chris Pratt), Gamora (Zoe Saldana), Groot (original voice: Vin Diesel) and the rest of the Guardians of the Galaxy enter the fray.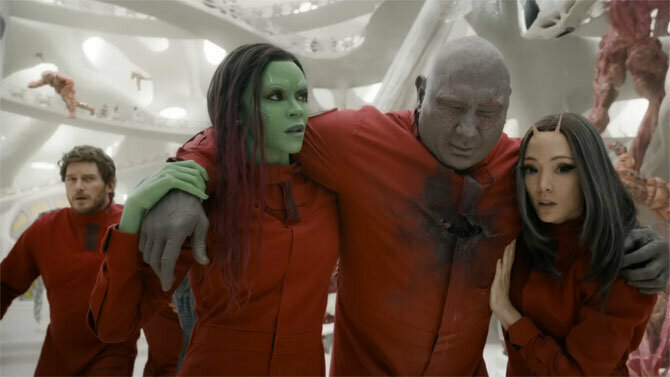 Year of production 2023
Country: USA
Genre Fantasy, Action, Comedy, Adventure
Directed by James Gunn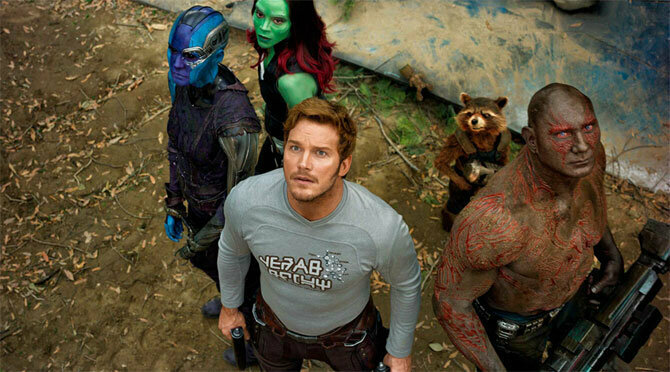 Screenplay James Gunn, Dan Abnett, Andy Lanning
Producer: Kevin Feige, Victoria Alonso, Luis D'Esposito
Cinematographer Henry Braham
Composer John Murphy Artist Beth Mickle, Samantha Avila,
Christopher Escobar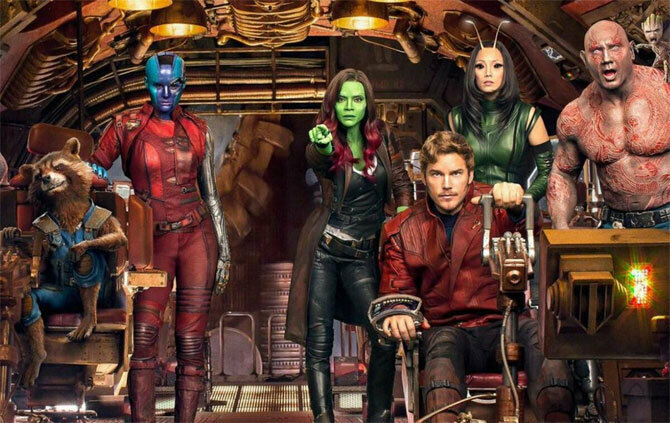 Editing Greg D'Auria, Fred Raskin
World premiere May 3, 2023
5. Indiana Jones and the wheel of fate 2023 + trailer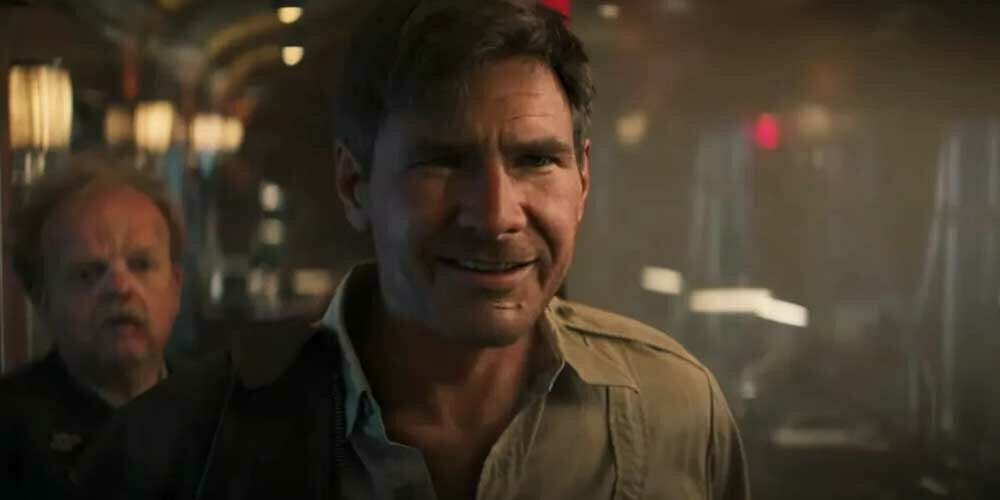 1969 The space race continues, and Indiana Jones, a veteran archaeologist and adventurer, is worried that the US government is hiring ex-Nazis to win the race against the Soviet Union.
His new partner is goddaughter Helena. At the same time, Jurgen Voller, a NASA member and former Nazi who took part in the moon landing program, is trying to use his knowledge and experience to make the world a better place.
trailer for "Indiana Jones and the Wheel of Fate"
MyMf8w
Year of production 2023
Country: USA
Genre action, adventure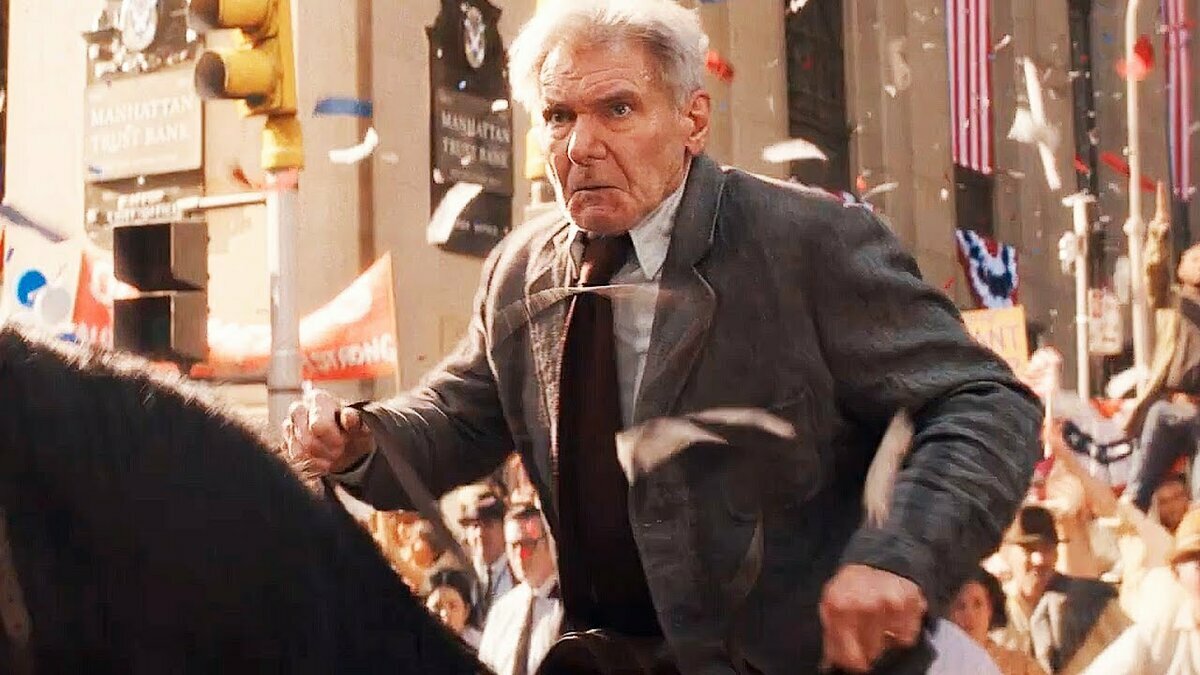 Directed by James Mangold
Screenplay Jez Butterworth, John-Henry Butterworth, James Mangold
Produced by Simon Emanuel, Kathleen Kennedy, Frank Marshall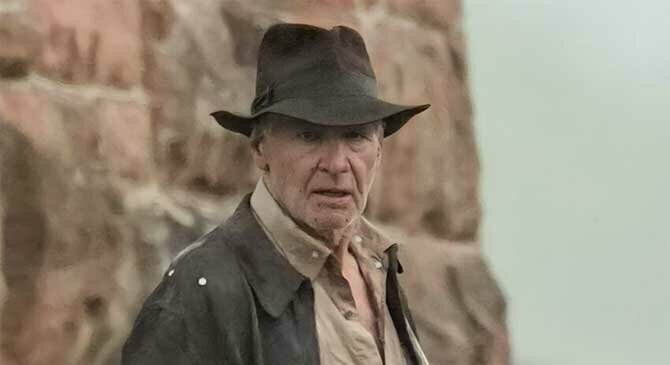 Operator Fidon Papamichael
Composer John Williams
Artist Frank McGowan, Adam Stockhausen, Peter Dorme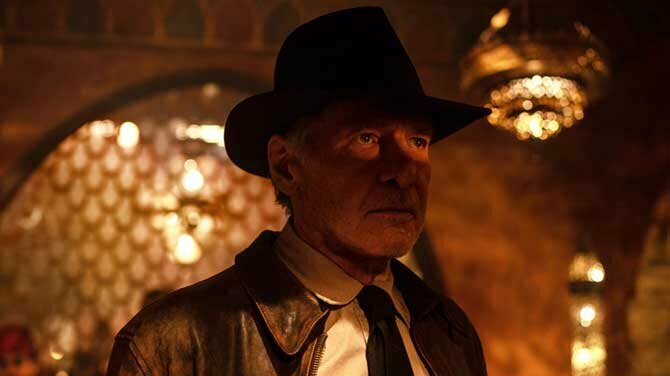 Editing by Dirk Westervelt
Budget $295,000,000
World premiere 28 June 2023
6. Movie John Wick 4 – the long-awaited premiere + trailer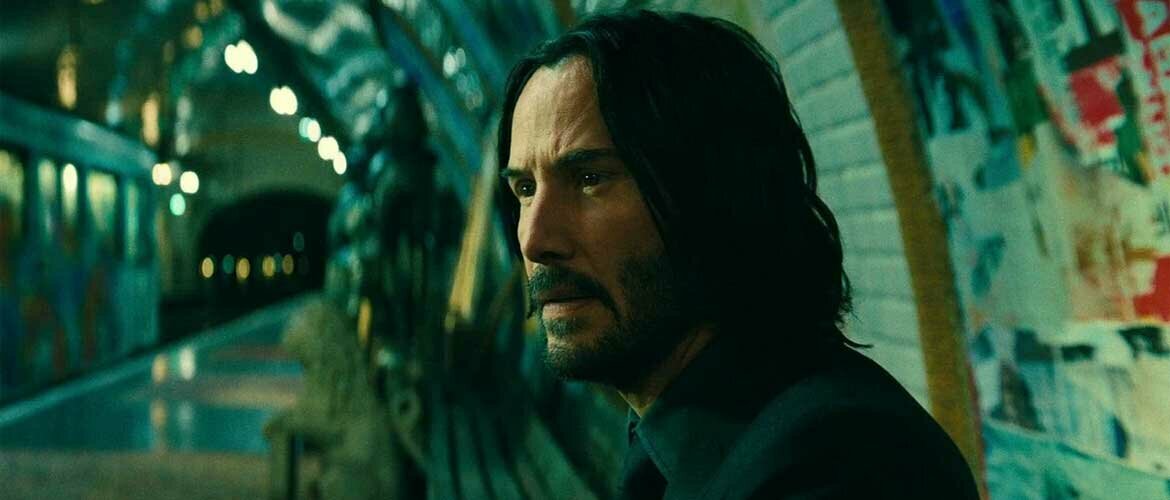 Hitman John Wick continues to fight against the organization "High House" and finds allies in a semi-underground environment. Despite the rising price on his head, Wick is up against a powerful foe – boss Marquis de Gramont, who has built strong alliances and has loyal henchmen in Shimadzu and Killa. On the way from New York through Paris and Osaka to Berlin, he encounters new and old enemies.
Year of production 2023
Country: USA
Genre action, thriller, crime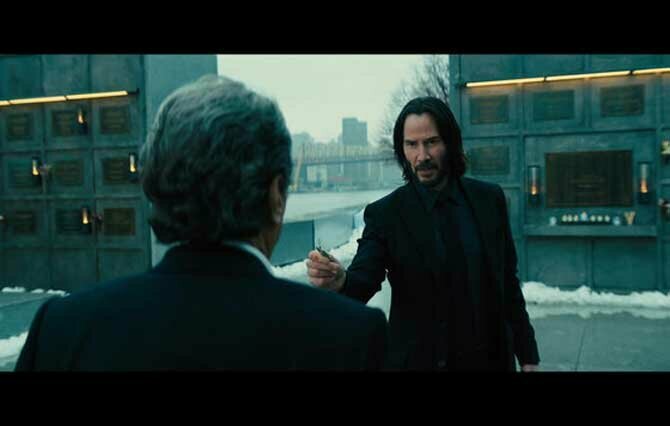 Directed by Chad Stahelski
Written by Shay Hatten, Michael Finch, Derek Kolstad
Produced by Erika Lee, Christoph Fisser, Basil Ivanik
Cinematographer Dan Laustsen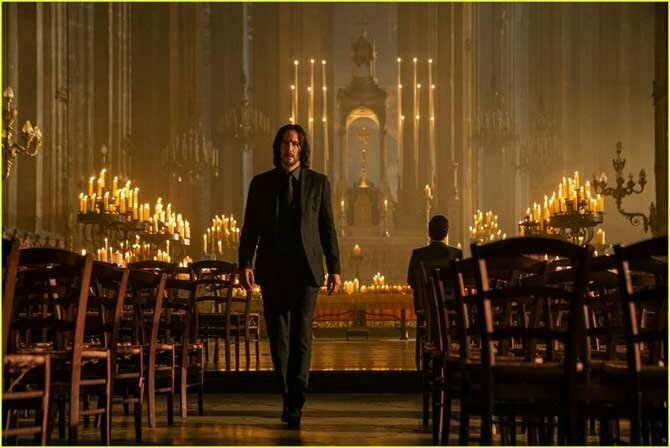 Composer Tyler Bates, Joel J. Richard
Artist Kevin Kavanaugh, Emile Birk, Gilles Boillot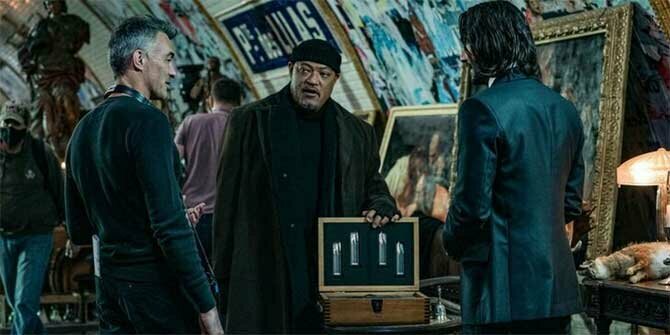 7. Mission Impossible Death Reckoning Part 1 + Trailer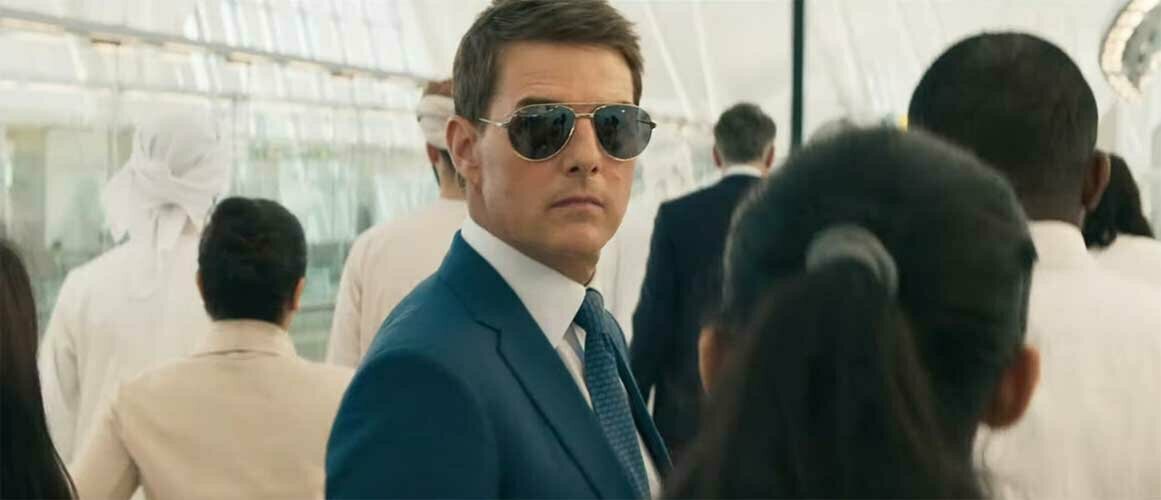 We've been following the adventures of superspy Ethan Hunt for over 25 years, and in this new epic split into two films, we'll see many familiar characters get their own story arcs, including Rebecca Ferguson, Simon Pegg, Ving Rhames and more.
As usual, there will be contrived inventions, dangerous stunts, brawls and shootouts around the world in the foreground, while Tom Cruise continues to perform stunts in person. Filming takes place in various European cities, including the Venice Carnival.
trailer for Mission: Impossible Deadly Reckoning Part 1:
Year of production 2023
Country: USA
Genre action, thriller, adventure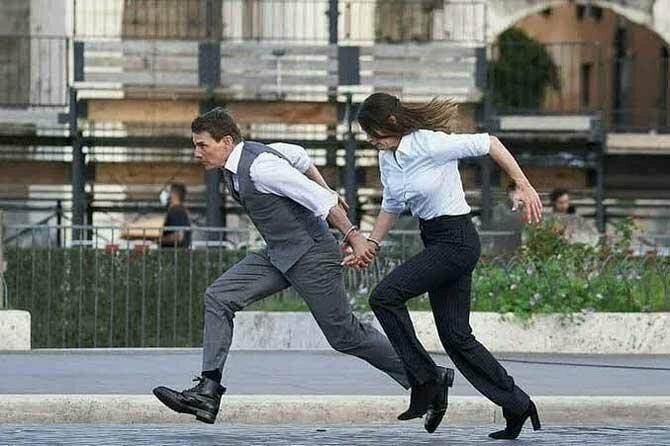 Directed by Christopher McQuarrie
Screenplay Bruce Geller, Christopher McQuarrie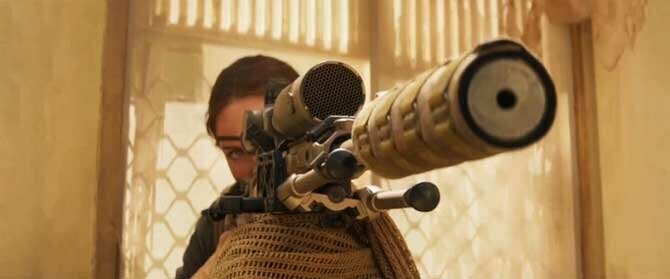 Produced by Tom Cruise, Christopher McQuarrie, Per Henry Borch
Operator Fraser Taggart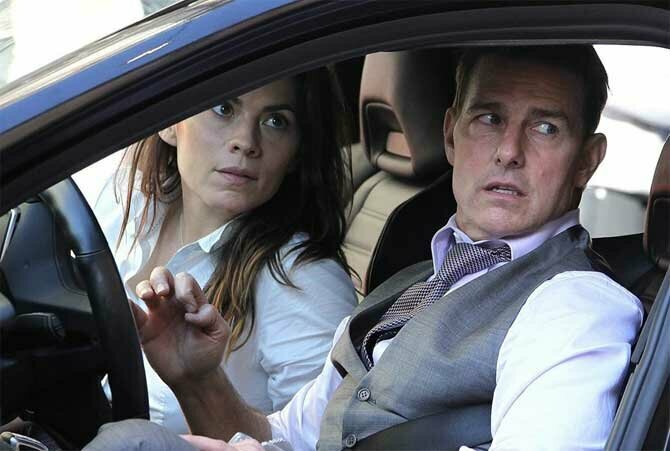 Composer Lorne Balfe
Gary Freeman, David Allday, Anthony Caron-Delion
Editing by Eddie Hamilton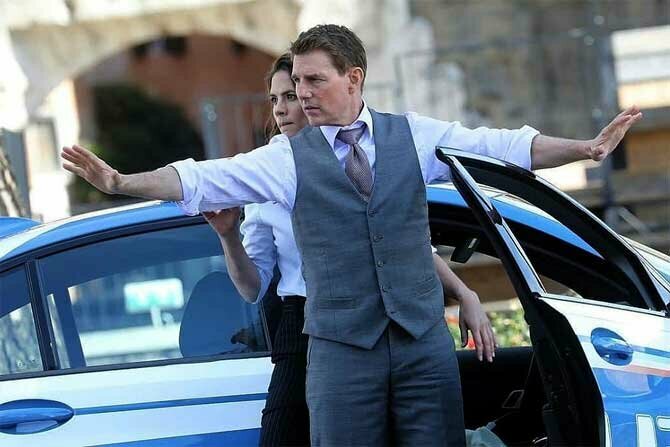 Budget $290,000,000
World premiere 12 July 2023
8. Film "Dune 2" 2023 + trailer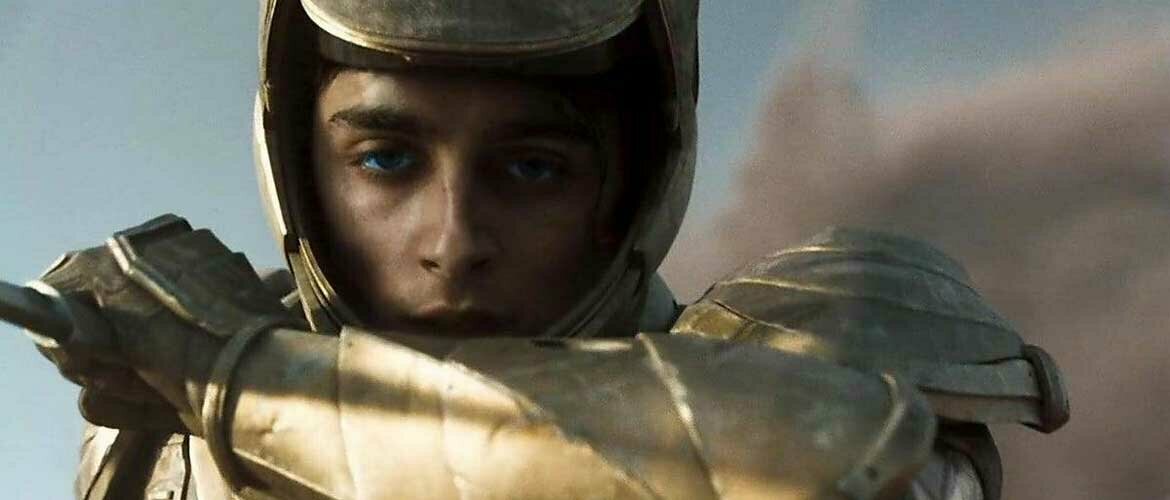 Director Denis Villeneuve stated that the first Dune film was just an introduction to the world of the film version, and that the upcoming sequel will be more action-packed and action-packed.
The second part of the film will focus on the transformation of Paul Atreides into the messiah of Muad'Dib, but will also include new characters, including Feid-Rauts, Irulan and others. Villeneuve attaches great importance to Paul as the main character, and Paul's meeting with Chani opens up new possibilities for the plot to develop. Zendaya will also get more screen time in Part 2. The final cliffhanger of the first part only confirmed the director's statement.
original title Dune: Part Two
Genre action, drama, adventure, USA, Canada
Time 2 hours 35 minutes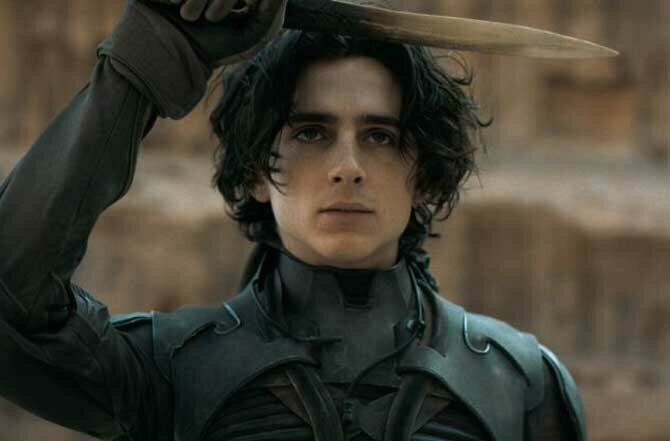 directed by Denis Villeneuve
Written by Denis Villeneuve, John Spaites, Frank Herbert
premiere 03.11.2023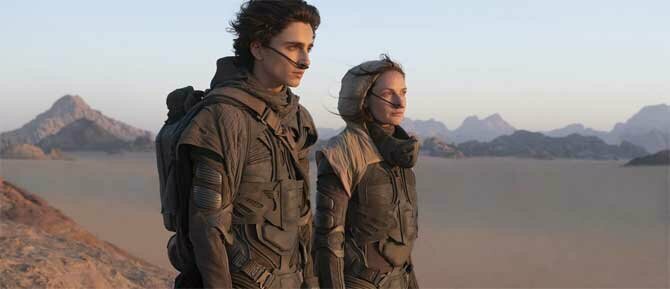 What does the word Cliffhanger mean?
Cliffhanger is a technique in literature or cinema whereby events stop at a tense or decisive moment in the plot, leaving the viewer or reader in anticipation of continuing. This creates dramatic tension and keeps the audience waiting for the next part.
The name comes from the word "cliff" – a rock and "hanger" – something to hang on. In a figurative sense, Cliffhanger can also be used in real life, meaning an uncertain situation, when the outcome of events is unknown and requires further development.
9. Movie "Barbie and Oppenheimer" 2023 + trailer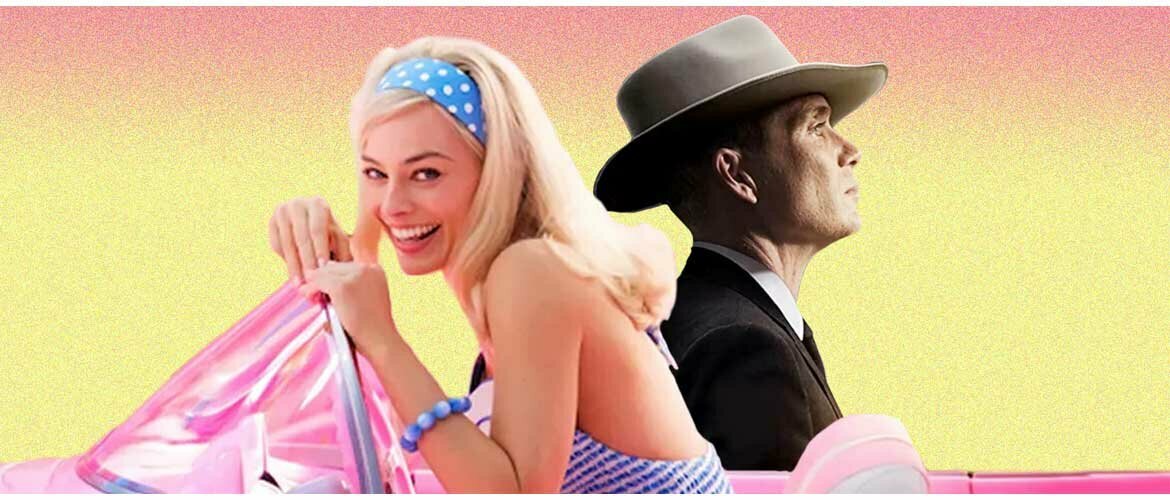 The film, which will tell about the transfer of Barbie dolls to the real world and the possible main character – Robert Oppenheimer, remains a secret. At the same time, the protagonist of the film may be the American theoretical physicist Robert Oppenheimer, who is known as the "father of the nuclear bomb." The film will span 45 years.
trailer for the movie "Barbie and Oppenheimer" 2023:
Genre Comedy, Adventure, Fantasy
Directed by: Greta Gerwig
Cast: Margot Robbie, Will Ferrell, Ryan Gosling, Ariana Greenblatt
Emma McKay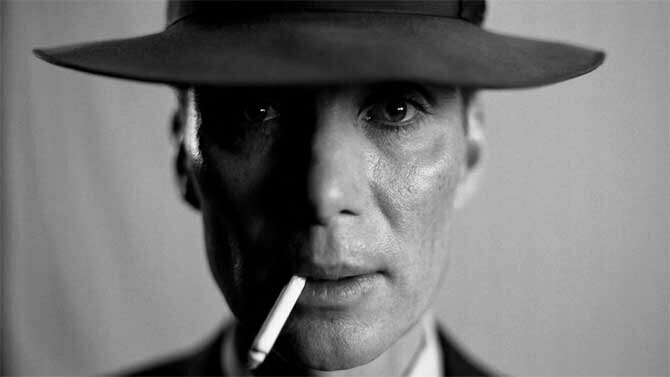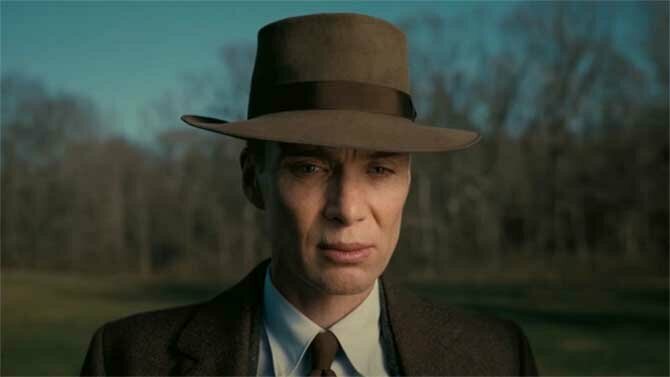 10. Spider-Man: Web of Universes 2023 + trailer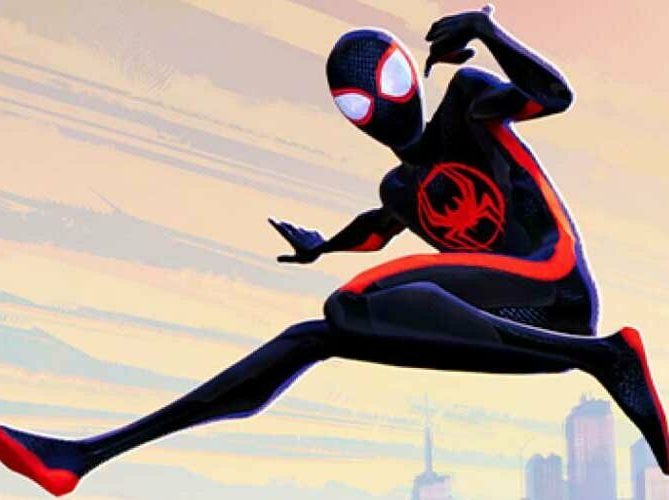 trailer for Spider-Man: Web of Universes 2023:
Miles Morales embarks on an exciting journey through the multiverse with Gwen Stacy and a new team of Spider-Men to fight a dangerous villain.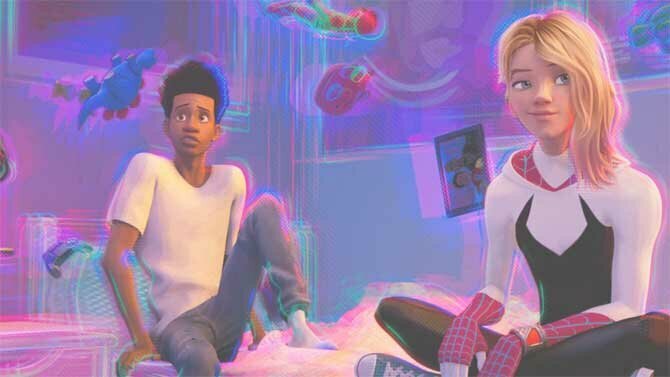 Original title – Spider-Man: Across the Spider-Verse
Year of production 2023
Country: USA
Genre Animation, sci-fi, fantasy, thriller, Action, Comedy, adventure, family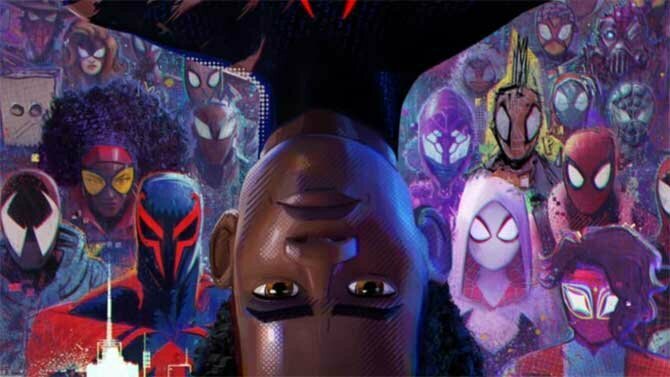 Directed by Joaquín Dos Santos, Kemp Powers, Justin Thompson
Screenplay Phil Lord, Christopher Miller, Dave Callaham
Producer: Avi Arad, Phil Lord, Christopher Miller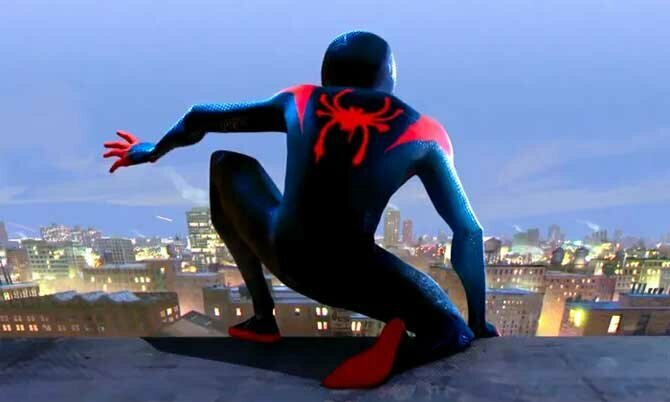 Composer Daniel Pemberton
Artist Kevin Emerick, Patrick O'Keefe, Dean Gordon, …
Editing Michael Andrews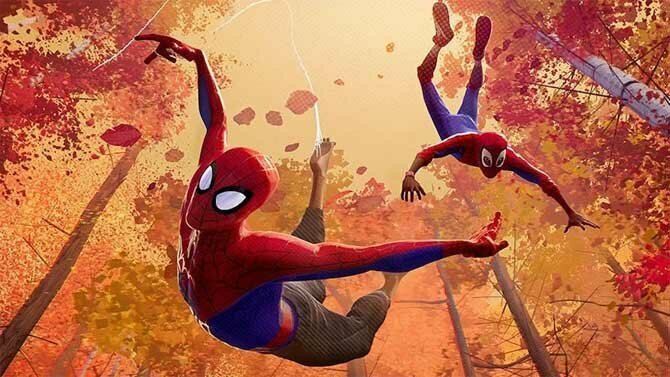 Spiderman: Web of Universes 2023
World premiere May 31, 2023
To be continued…
Similar articles / You may like this